Malaysia relaxes travel requirements
Malaysia is relaxing many travel restrictions from 1 May. The country is scrapping mandatory pre and on arrival testing for fully vaccinated travellers, those who have had Covid between six to 60 days before their departure to Malaysia and children under 12 from 1 May. Wearing masks outdoors will be made optional and you won't need to prove that you are vaccinated to enter public indoor spaces. Travel insurance will no longer require proof either.
British Airways lease more aircraft to deal with staffing crisis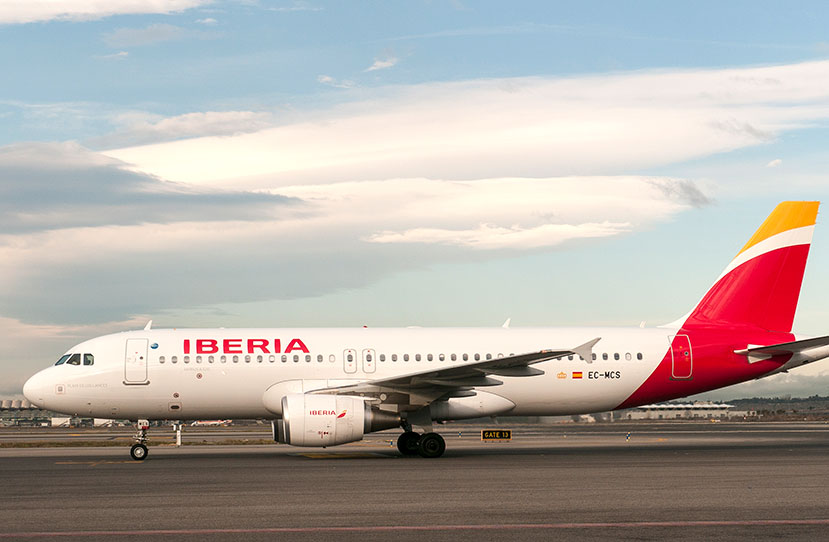 BA are already leasing Iberia Express aircraft for Gatwick flights this summer to help deal with a shortage of staff. You can read what the experience on board is like in this article.
British Airways has now secured more aircraft on wet leases which means that they come with cabin crew from the airline. They will lease two Iberia aircraft for Heathrow this summer which will operate exclusively from Heathrow to Barcelona and Madrid. This is could be what the Madrid cabin crew base is all about that was reported by the national press a few days ago, but it's not clear yet.
Assuming they lease short haul aircraft, Iberia short haul business class seats are very similar to BA with the middle seat left empty. You can read my review of the seats here. It's not clear exactly which aircraft BA will be leasing but I'd guess it's probably A320s. The seat pitch is slightly better than BA at 31" vs 30". Other than that the seats are pretty much identical apart from the lack of a centre console table. The seats also usually have a multi-country socket and a USB point. Wi-Fi is also installed on their A320s.
The food and drink will be exactly the same as BA normally serve as it will be the usual DO & CO catering and service routines.
As well as the Iberia aircraft, BA will also be leasing from Titan, something it has done on a regular basis before at Gatwick. Usually, they lease their A320 fleet but this time it appears that it will be a B757. It is not known if it will have a business class section as BA can choose to configure the aircraft how they want. However, given how busy Club Europe is at the moment I'd be very surprised if they don't have a least a small Club section.
The economy seats are in a 3-3 configuration but they do also have proper business class seats in a 2-2 configuration. I can't see BA going for that option due to the lack of flexibility. I think the most likely scenario is a full 3-3 aircraft with the Club Europe section having the middle seat blocked.
Finally, they will also be leasing four aircraft from Finnair which are A321 aircraft. Finnair has been struggling since the closure of Russian airspace to them which meant some routes were no longer viable. This gives the airline revenue in the meantime by operating flights for BA. Again these have slightly more room than BA Club in a 3-3 configuration with the middle seat blocked. The seats are 18″ wide with 31″ of pitch (legroom) in both cabins, whereas British Airways offer 17″ of seat width and 29″-30″ of pitch.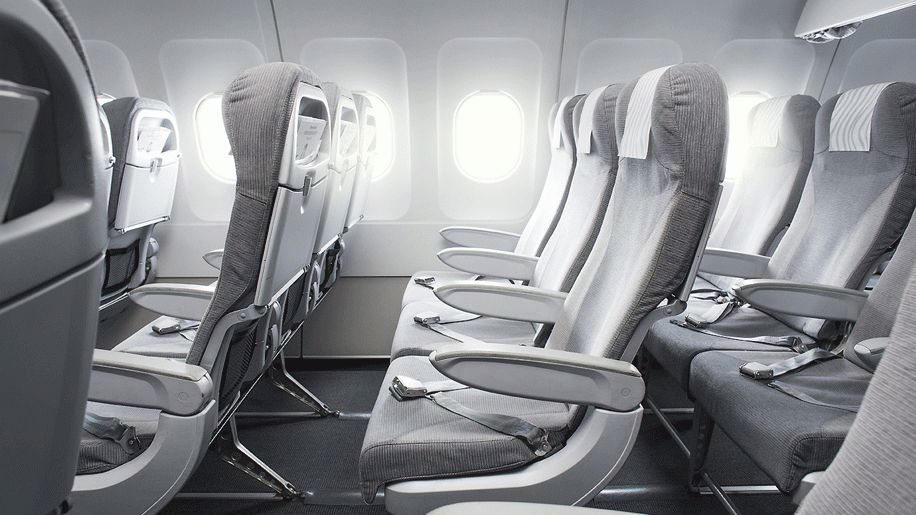 In all these scenarios it should be fairly obvious when booking who the operating airline is. If you are already booked on a service that is being operated by another airline, BA should notify you of this.
HT: Simple Flying and To fly to travel
Jumeirah Maldives 35% off sale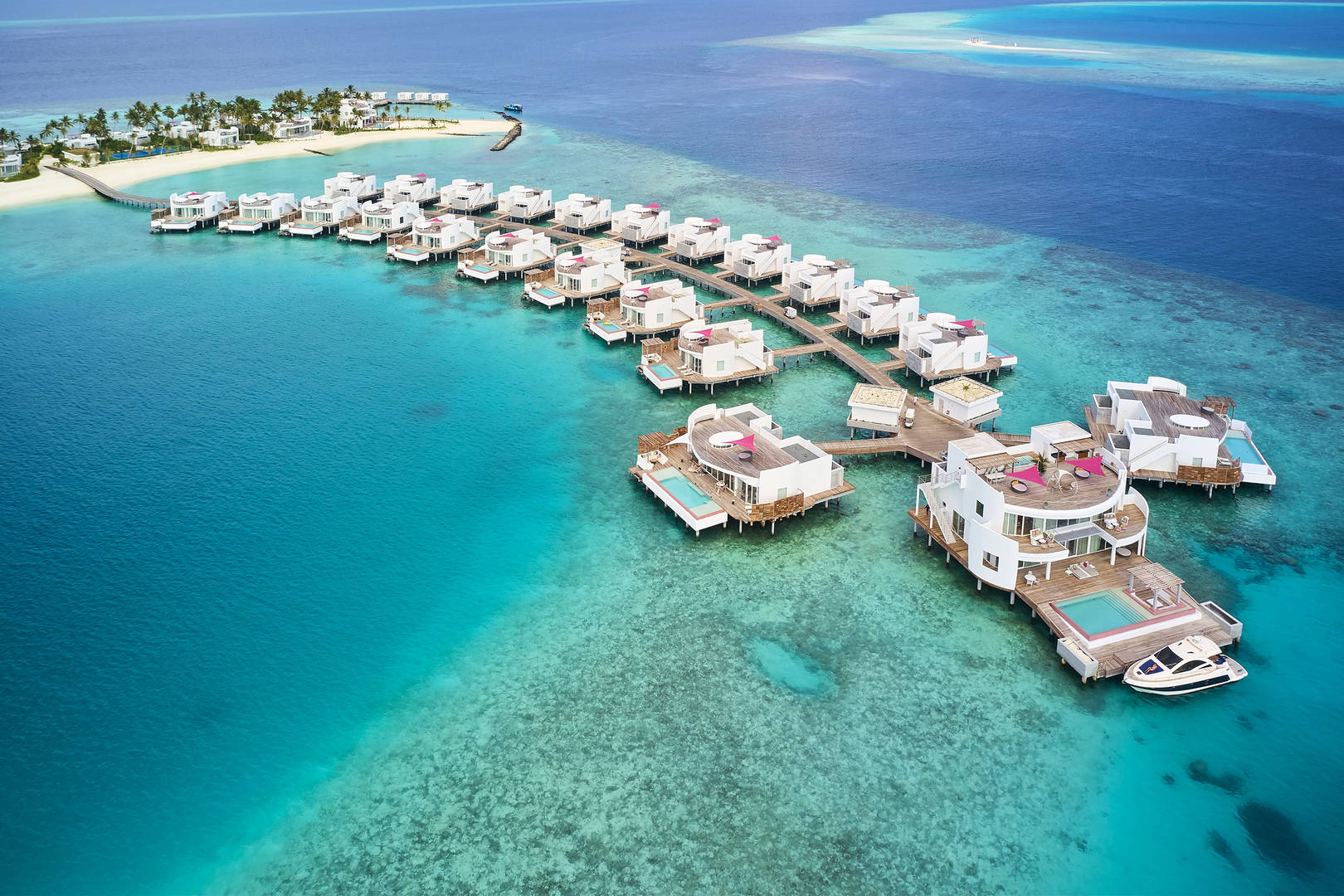 Jumeriah Maldives Olhahali Island has a private sale for Jumeirah One members. The sale offers 35% off when you book by 1 May 2022 for stays until 30 September 2022.
It's free to join Jumeirah One here.
Hyatt opens new Hyatt Regency and Hyatt House in London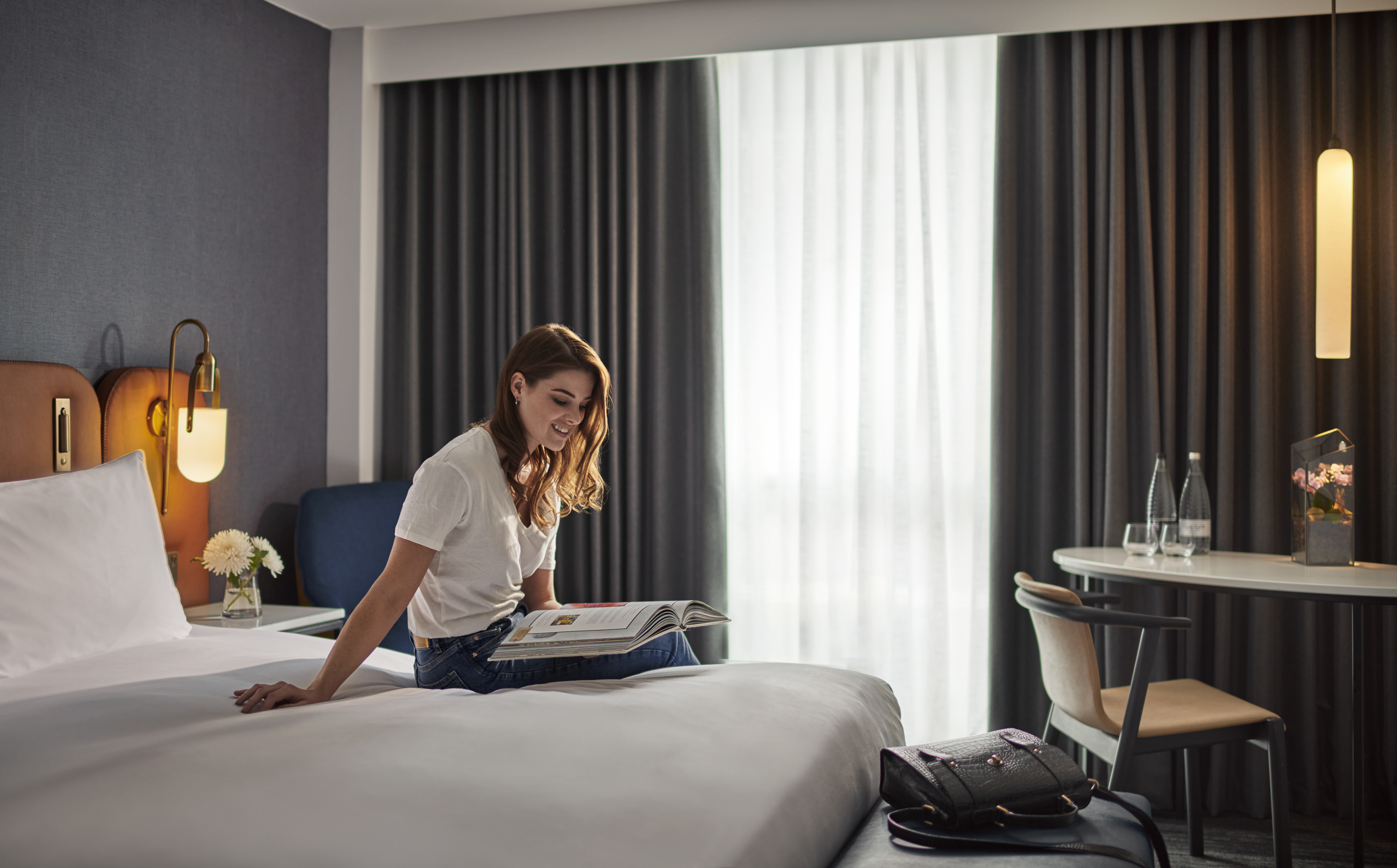 Hyatt announced today the opening of the 225-room Hyatt Regency London Stratford and the 127-room Hyatt House London Stratford in the heart of London's shopping and entertainment complex, Westfield Stratford City. Up until now, there were only 3 Hyatt choices in London, so for those who want to keep Hyatt status it's great news. You can read my review of the Hyatt Place in London here which is one of the best value hotels I've stayed in recently and has a great rooftop bar and Italian restaurant worth visiting alone.
Situated close to the Queen Elizabeth Olympic Park, the hotels are in close proximity to sporting and entertainment venues such as the London Aquatics Centre, Lee Valley Velopark, London Stadium, and the home of the Premier League football club, West Ham United. Queen Elizabeth Olympic Park boasts green spaces and waterways, which can be taken in from the panoramic viewing platforms at the striking ArcelorMittal Orbit, the UK's tallest sculpture. With the O2 Arena and Excel Center minutes away by public transport, Hyatt Regency London Stratford and Hyatt House London Stratford offer a great alternative to the rather dull options around that area. (Especially with the Intercontinental O2 now charging £30pp to use the pool!).
The hotels are close to Stratford Station and Stratford International Station with The City and Canary Wharf reachable in under 10 minutes, as well as easy connections to London Liverpool Street, London City Airport and St. Pancras International Station. The properties will also be easily accessible to Heathrow International Airport via the Queen Elizabeth Crossrail line due to open mid-2022, which will take about 45 minutes.
Hyatt House brand is designed for a homely environment perfect for longer stays. Apartment-style guestrooms feature fully equipped kitchens and flexible workspaces. Guests also have 24-hour access to complimentary laundry facilities and an inclusive breakfast.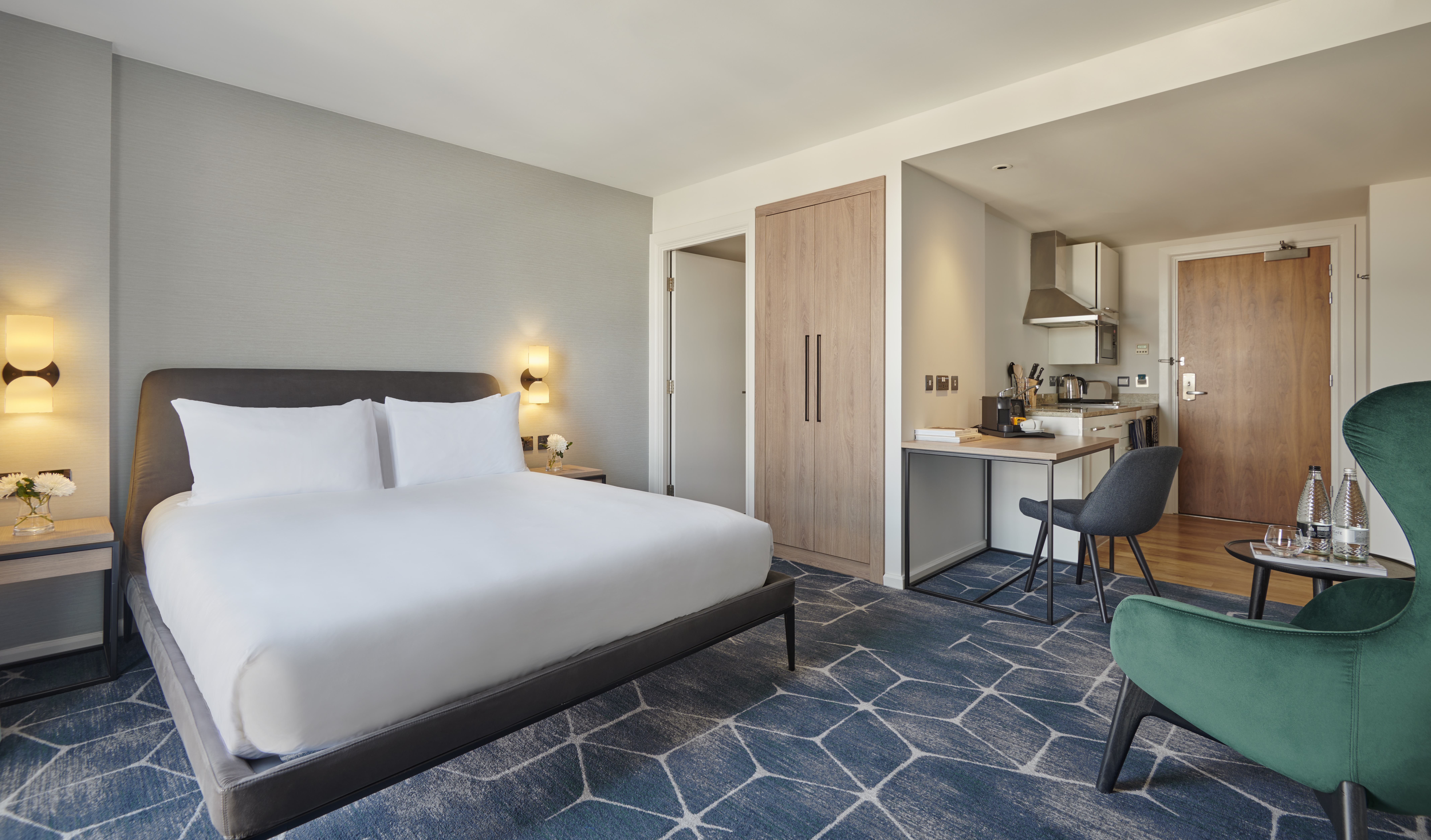 At Hyatt Regency London Stratford, guest rooms are more on the luxury side and include 10 suites.
Guests at both Hyatt Regency London Stratford and Hyatt House London Stratford have direct access to the on-site Elondi Restaurant, serving a locally sourced and seasonally inspired East London menu in a relaxing setting. The Elondi Bar has a spacious terrace offering bespoke and classic cocktails, an extensive wine list, craft beers and bar snacks.