More details on BA new First service
As cabin crew briefings for the new First service start, more details are emerging about the new food and drink. We will be bringing you two reviews in April. Deputy Editor Paul will be flying a short First segment next week and then we will be flying 12 hour+ flights the following week for the full low down on the improvements.
The new First service is due to start on 31 March and features new washbags from Elemis, new pyjamas, improved menus and different crockery and glassware.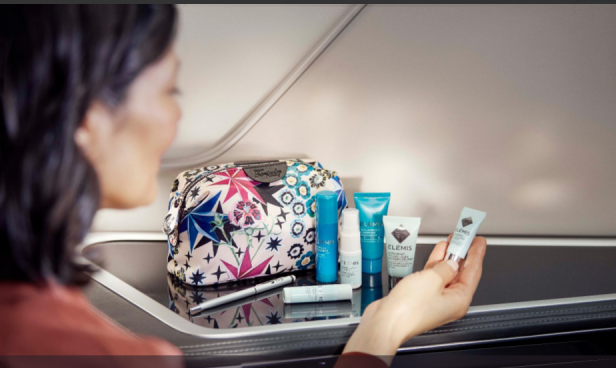 The new menu includes quite a few changes from the previous service. For a start, you will be served nuts with your pre-departure drink. After take off you will get canapes and there will be a choice of 14 cocktails. Some are not what I would really regard as a proper cocktail but there are a few options that look like they may be bespoke BA ones and it's good to see some non-alcoholic mocktails too.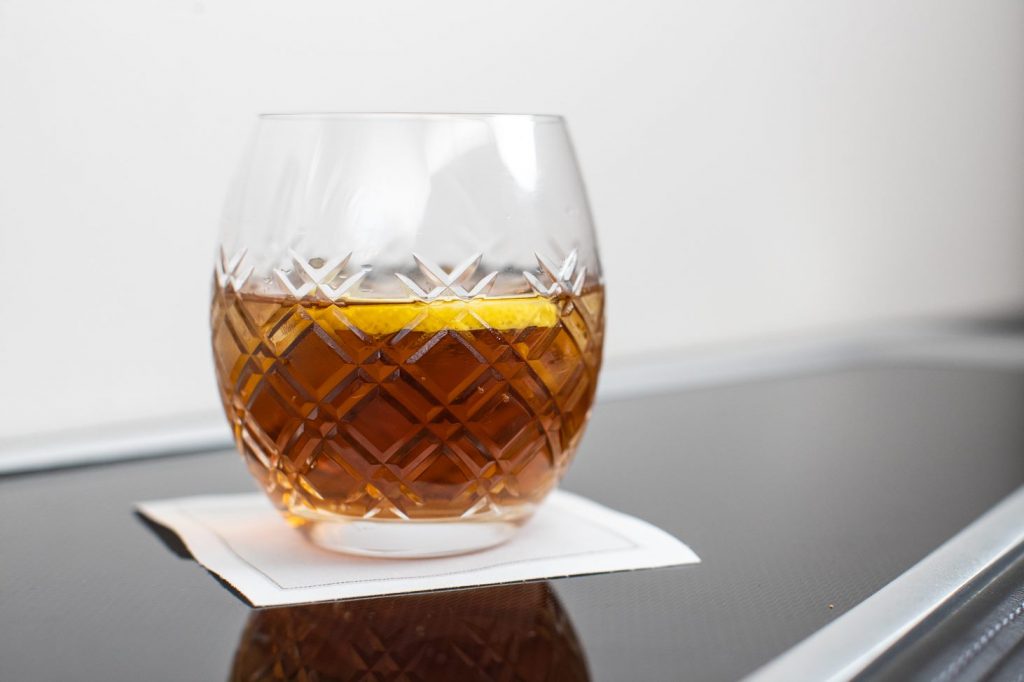 Here is the list of alcoholic cocktails:
Red snapper
Cuba Libre
Gin Zing
Classic Mule
The Bourbon
Highland sling
Old Favourite
Bloody Mary
Beachbound
The new food menus have more choice of starters but less choice of mains. This is because there is now also a snack menu which is available at any time, as is the rest of the food. This features the previous main course salad so it is really the same number of choices. You get a choice of side dishes too which is a nice touch. What will be interesting will be the amount of loading as often there are only a few of each choice available which can lead to disappointment as Paul found out in this First flight. There is also a full second meal although I thought the choices looked a little limited compared with my recent Club World flight.
Here is the menu for my upcoming flight in First to give you an idea of what to expect:
Main meal
Canapé
Shropshire Blue cheese with spiced apple jelly and candied pecans, Kinglas smoked salmon
with cream cheese and caviar, Cumbrian air-dried salami with sliced black olive, sun-blushed
tomatoes and cornichon
Starters
Cured beef bresaola, tonnato dressing, anchovies, tomato and caper
Kidderton Ash goat's cheese, hazelnuts, asparagus and radish
Seared scallops, truffle pea puree, maple cured gammon, pea shoots
Vichyssoise soup with Braddock White poached duck egg and potato salad
Seasonal Salad served with Honey and Mustard dressing
Main
Shredded pork with Beijing sauce, fried pak choi and steamed rice
Seared fillet of aged Herefordshire beef with caramelised caper butter and red wine sauce, roast vine tomatoes, wild mushrooms and pine nut
Roast fillet of halibut with Brixham crab bisque, preserved lemon and buttered samphire
Ricotta black pepper ravioli with lovage pesto, charred leeks, black olives and red vein sorrel
Selection of sides
Potato fondant with truffle salt, broccoli with almonds, glazed chantenay carrots
Desserts
Chocolate & orange delice with an almond granola and sugared pistachios
Blueberry & Nectarine Charlotte
Vanilla bean Ice cream with caramel sauce and raspberries
Cheese Plate
Belton Farm Red Fox
Fourme D'Ambert
Double Barrel Lincolnshire Poacher
Normany Camembert
Snacks
Main course salad of hot-smoked salmon, clementine, pomegranate, fennel
Trio of sliders: Katsu chicken burger, classic beef burger, spicy bean burger
Joe & Seph's caramel and sea salt popcorn
A selection of British Kettle Chips
Seasonal cut fruit
What do you think about the First changes? What would you choose to eat if you were on this flight? Let us know in the comments below or on social media.
Etihad sale
To celebrate Mother's Day Etihad have a sale on. Most of the prices aren't great but there are a couple (in bold below) that are good prices direct from the UK. Although Etihad have made a lot of cutbacks recently I still rate their business class studio seat as one of the best hard products for privacy, comfort and style. You can read my review here.
The other advantage of the sale is that you will get a free stopover in Abu Dhabi and receive one free night in five-star hotel. There are some great hotels featured including a couple I have reviewed – the Shangri La and the Rosewood.
The prices start from:
Abu Dhabi £ 1,656
Hong Kong £ 1,881
Bangkok £ 2,234
Kuala Lumpur £ 2,580
Singapore £ 2,502
Seychelles £ 2,280
Brisbane £ 3,537
Melbourne £ 3,787
Flights must be booked by 31 March 2019 for travel until 10 December 2019. The stopover page is here and the sale page is here.
Hotels.com discount
You can get a 10% discount off at hotels.com by entering the coupon code AFFGENUKQ212. As usual, there are some exclusions and rules:
Booking Dates: 25th – 31st March
Stay Dates: 25th March – 1st Oct
Most major chains are excluded
You must pay for your stay when you make the booking.
hotels.com rewards cannot be collected or redeemed using the code
For UK stays you would be better with STAYUK10 code as this allows you to collect nights as well.
You can search for prices and book using the code on hotels.com here.