New Amex Centurion lounge for New York, Newark Airport
The Centurion Lounge is the signature lounge program within the American Express Global Lounge Collection. You can access the lounge with your Amex Platinum or Centurion card. Also included in the American Express Global Lounge Collection are complimentary access to Escape Lounges – The Centurion Studio Partner, Delta Sky Club® for Card Members flying on Delta, Priority Pass™ Select Lounges upon enrollment, Plaza Premium Lounges, select Lufthansa Lounges when flying Lufthansa Group, and Additional Global Lounge Collection Partner Lounges–a total of more than 1,400 lounges across 140 countries and counting.
American Express and the Port Authority of New York & New Jersey announced plans to expand the Centurion Lounge Network with its first-ever location at Newark Liberty International Airport (EWR). At 17,000 square feet, the new Centurion Lounge will include an indoor terrace overlooking the airfield with views of the Manhattan skyline and a cocktail bar and piano lounge celebrating New Jersey's rich jazz history. It will also feature signature Centurion Lounge amenities, including a menu inspired by local cuisine, several seating areas, dedicated workstations, and complimentary high-speed Wi-Fi. The newly constructed lounge, located in the new Terminal A, is scheduled to open in 2026.
The new Centurion Lounge will feature:
Terrace with City Skyline Views: A 1,400 square foot indoor terrace overlooking Newark Airport's airfield and a view of Manhattan.
Jazz Bar and Piano Lounge: This cocktail bar is inspired by the 20th Century jazz era in New Jersey and also features a piano lounge featuring live music.
Archival Collection: A quiet area featuring artifacts and antiques that celebrate New Jersey's culture and history.
There will also be a space designed for families with small children, complimentary food and beverage offerings that will feature a locally inspired menu and signature cocktails, premium restrooms and shower suites, dedicated workstations, several seating areas and access to high-speed Wi-Fi.
Amex has been rapidly expanding its Centurion lounges recently, including the recently reopened Centurion Lounges at the San Francisco International Airport (SFO) and Seattle-Tacoma International Airport (SEA). American Express also announced plans to open new lounge locations at Reagan National Airport (DCA) in Washington, D.C. and Hartsfield-Jackson Atlanta Airport (ATL).
There is also a lounge at Heathrow's T3 which you can read about here.
New rail link for Heathrow supported by Sadiq Khan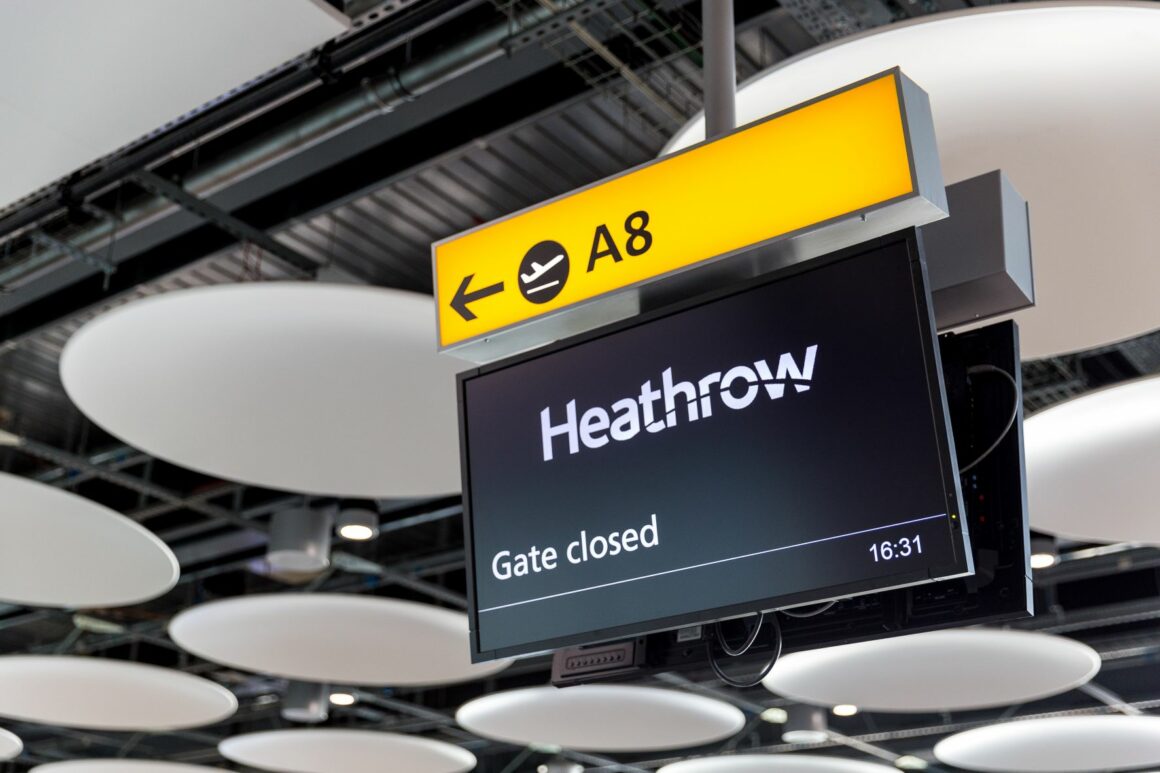 Mayor of London Sadiq Khan has given his backing to a proposed new rail link that would connect Heathrow Airport with south-west London, Surrey, Berkshire and Hampshire. The link would involve the construction of up to 8 miles of new railway from the west end of the existing Terminal 5 station, linking with the existing South Western network. I have always thought it completely ridiculous that one of the world's busiest airports is so poorly connected by rail, especially given the issues with the M25 traffic. This could be game-changing if it were handled correctly.
The line has been proposed by Heathrow Southern Railway Ltd (HSR), which has said it could open in 2027/28. HSR would open up access to and through Heathrow from the south west and south east of England by enabling trains to operate between Heathrow and Waterloo via Clapham Junction, Putney, Hounslow, Twickenham, Richmond, Staines and other intermediate stations; and between Heathrow, Woking, Guildford, Farnborough and Basingstoke. Direct trains could operate to Heathrow from as far away as the south coast. The company has said the project can be financed privately and could potentially operate at no cost to taxpayers.
I rarely agree with the London Mayor, but in this respect, I do. Mr Khan said the rail link would support a shift to sustainable travel and transform access to the airport. However, the government seem to be dragging its heels for unknown reasons despite constantly pushing their net zero agenda.
A spokesperson for the Department for Transport said: "Any proposal would need to be developed in a way that does not require government funding and secures significant benefits.
"We continue to discuss options and engage with promoters on this process."