Turning Left for Less event with Business Traveller
Just as we celebrate our second anniversary I am pleased to announce we will be holding our first event in conjunction with Business Traveller Magazine. Hopefully, this will be the first of many successful TLFL events and we plan to work with Business Traveller in the future for further events.
The exclusive reader event at the end of January will be at Zuaya, the latest destination restaurant for modern Latin American fusion fare. Owned by young Spanish twins Alberto & Arian Zandi, Zuaya takes diners on a journey around Latin America – dynamic, authentic flavours from Peru, Mexico and Brazil, right through to the southern tip of Argentina. zuaya.co.uk. The event will be hosted by Business Traveller Editor Tom Otley and Turning Left for Less. TLFL's Deputy Editor Paul will be available for expert advice on the night. Paul is a frequent traveller with top tier status with airlines and hotels who knows how to make the most of them as well as being a tier point run specialist. Guests will be greeted with a welcome cocktail, before sitting down for a six-course culinary experience.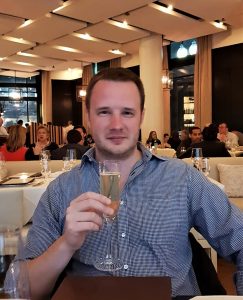 You can find more information book tickets via Business Traveller here.
Oneworld to announce new full member and other news
The Oneworld membership seems to be in a somewhat state of flux at the moment and if all the current rumours come true it could see some radical changes over the next 18 months. Qatar is still continuing to threaten to leave over disagreements with Qantas and American Airlines. Given the lack of a decent sale for over six months now it may not be as bad as we originally feared if they did actually leave!
China Southern
Meanwhile China Southern have formally announced that they will leave Skyteam leaving speculation as to whether they would join Oneworld.
A statement by SkyTeam said "China Southern's decision reflects its strategic development, the changing trends of the global aviation industry and the evolution of alliances."

"China Southern has decided not to renew its contract with SkyTeam, the global airline alliance, as of 1 January 2019," the alliance said.

"SkyTeam and China Southern have agreed to work closely together to ensure a seamless transition for all customers and partners. That process will run throughout 2019 and will complete by the year-end."
The speculation about China Southern largely steps from American Airlines commitment to investing $200 million in China Southern for an equity stake. The partnership will include:
Codesharing and an interline agreement that gives passengers the ability to book to more destinations in China and the Americas on a single ticket from January 2019
The ability to earn and redeem AAdvantage miles when flying on China Southern and vice versa
Reciprocal frequent flyer benefits and lounge access will take effect early next year.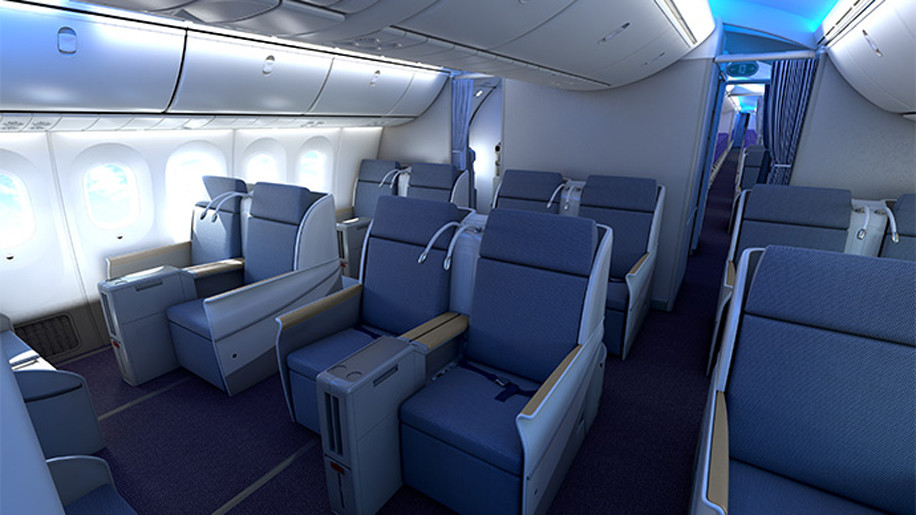 So would it be useful if China Southern joined Oneworld? China Southen has an extensive route network as well as keen pricing out of London for the Australian and New Zealand routes. They fly to Sydney, Melbourne, Brisbane, Adelaide, Perth, Auckland and Christchurch as well as many South East Asian destinations. China Southern use a B787 on the London route with a 2-2-2 layout and just 12 seats. The seat has a built-in massage, in-flight power outlet, USB port, noise-cancelling earphones and a 17-inch personal TV. The seats are 20″ wide and fully flat. The seats are a bit dated now but it could be a useful cheap alternative for going East if they join Oneworld.
New full member to be announced – Royal Air Maroc?
Oneworld have given us notice that next week a 'first full member airline recruit' for Oneworld will be announced at a scheduled press conference is confirmed in New York on 5 December. Oneworld's governing board will be meeting next week in New York along with holding the press conference. Other than China Southern who is in the running? Royal Air Maroc has been proposed by a couple of the US blogs as it already has a joint venture with Qatar and they also partner with Iberia. IAG also previously announced that Royal Air Maroc would be using Avios as their mileage currency at some point in the future. It also seems likely given that TPG revealed that the chief executive Royal Air Maroc, Abdelhamid Addou, will be in New York on 5 December!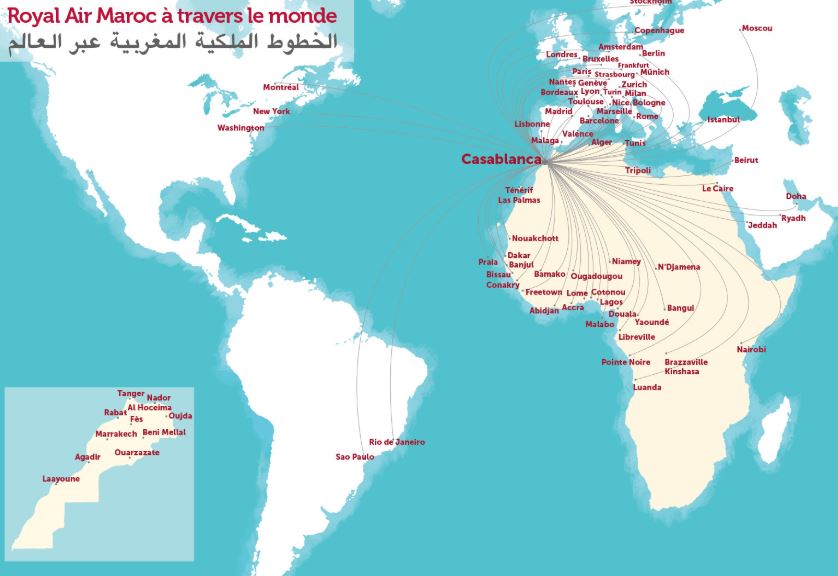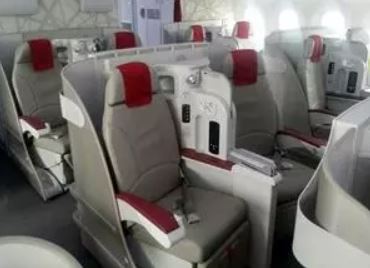 This would give Oneworld much-needed coverage in Africa but from a TP and Avios collector, it is probably not going to be of huge use. They have a reasonable route network and use B787s mainly for long haul. The seats are fully flat and in a 2-2-2 configuration. Service and food is generally pretty good so it could be useful if the route network works for you.
Alaska Airlines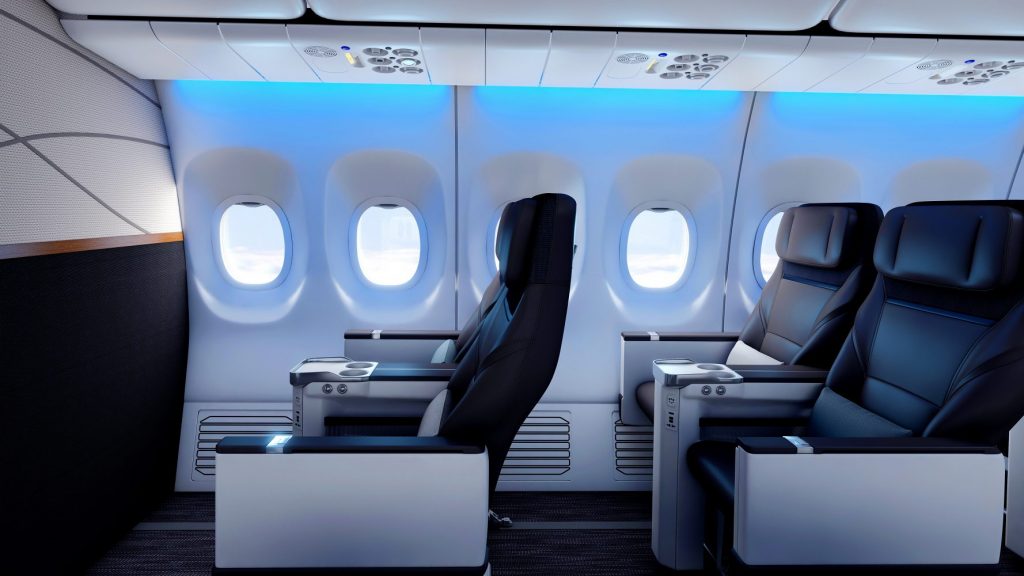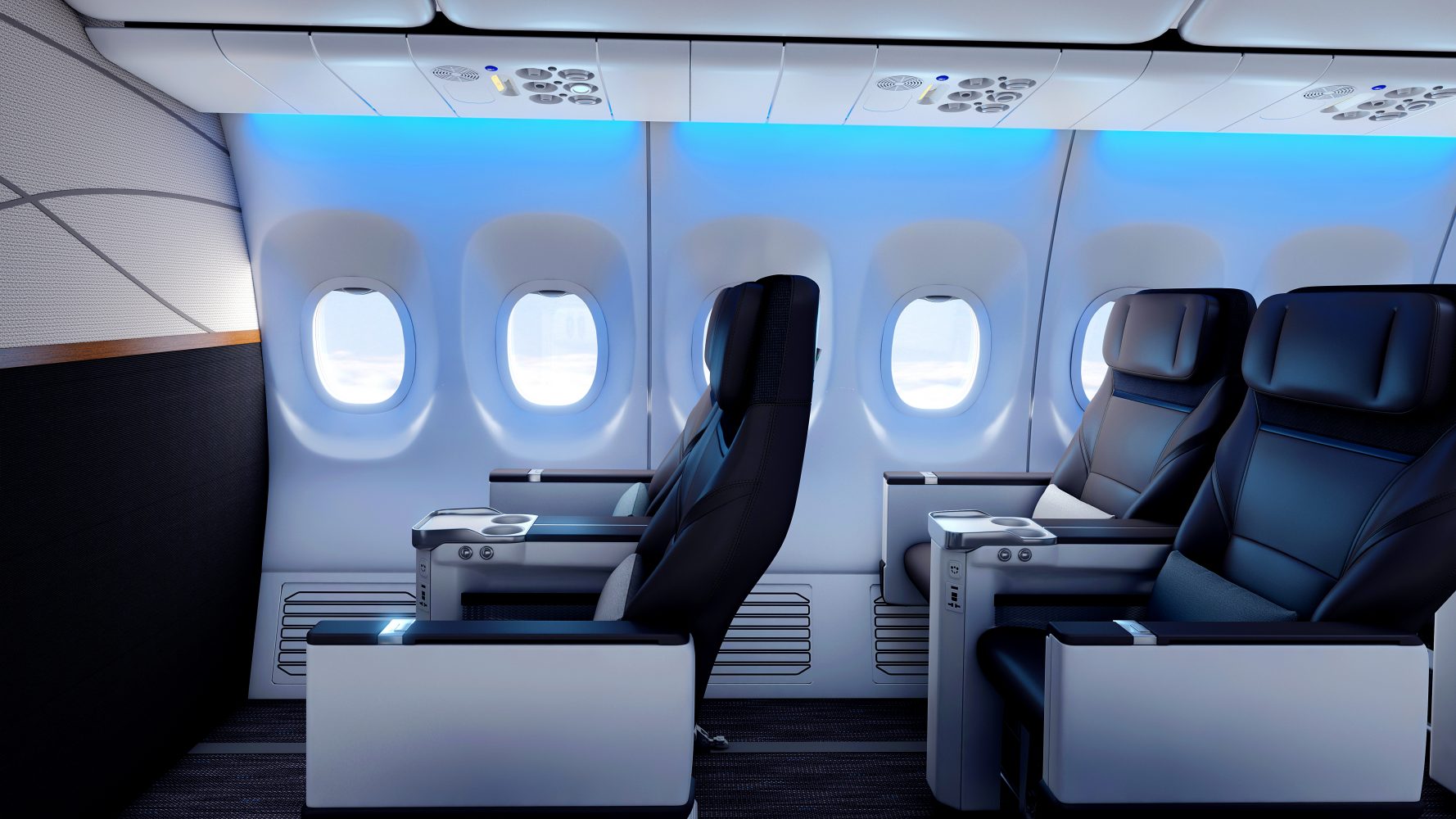 Alaska Airlines could be a very useful addition to Oneworld with their routes to Hawaii and around West Coast America. Skift recently published an article confirming that Alaska airlines are looking at membership of Oneworld connect.
"There's a Oneworld Connect membership that we're looking it," chief commercial officer Andrew Harrison told analysts. "The whole goal here is to ensure that when people in the cities we serve travel internationally they are on our partners so they stay in our program."
Oneworld Connect is easier to get than full membership of the alliance but will still be useful for a member of the BA Executive Club. Each Connect airline needs 3 airline sponsors which in this case could include American and BA since both have partnerships with Alaskan. It will provide select benefits to frequent flyers from any Oneworld member airline travelling on their flights, with a more extensive range of benefits offered with their oneworld sponsors as follows:
Customers with Emerald, Sapphire or Ruby status in any oneworld member airline's frequent flyer programme will be able to use priority check-in desks, where available. Also, customers with Emerald or Sapphire status will be offered priority boarding.
The additional benefits offered by oneworld connect partners to customers from their oneworld sponsors and vice versa include:
Through check-in of passengers and their baggage for journeys including connections between a connect carrier and any of its oneworld sponsors.
The ability to earn and redeem frequent flyer miles eg Avios, and earn frequent flyer status tier points, for eligible flights.
Access to select lounges at key airports for First or Business Class passengers or those with eligible top-tier frequent flyer status.
Hopefully, more will be revealed in the press conference on the 5 December.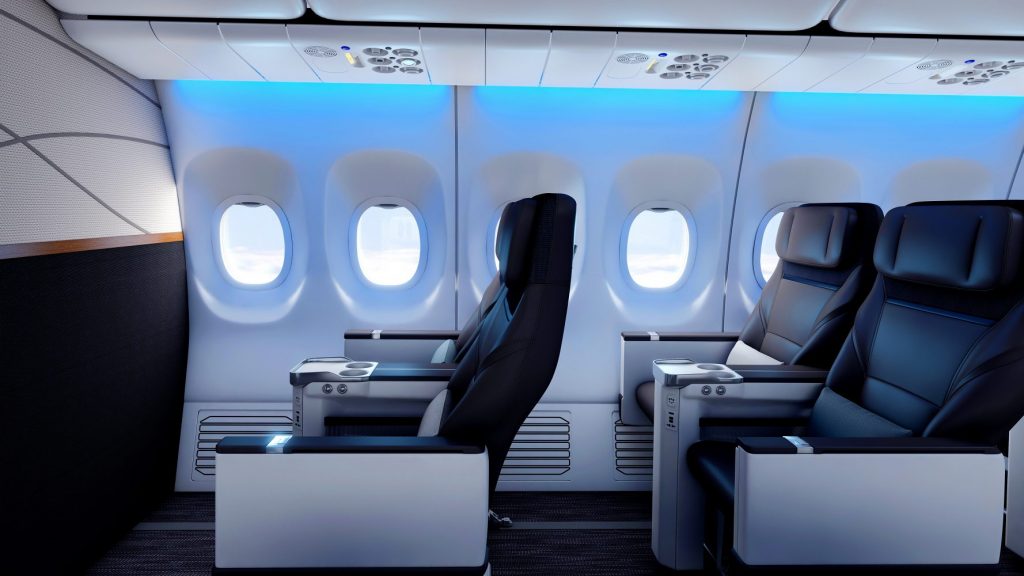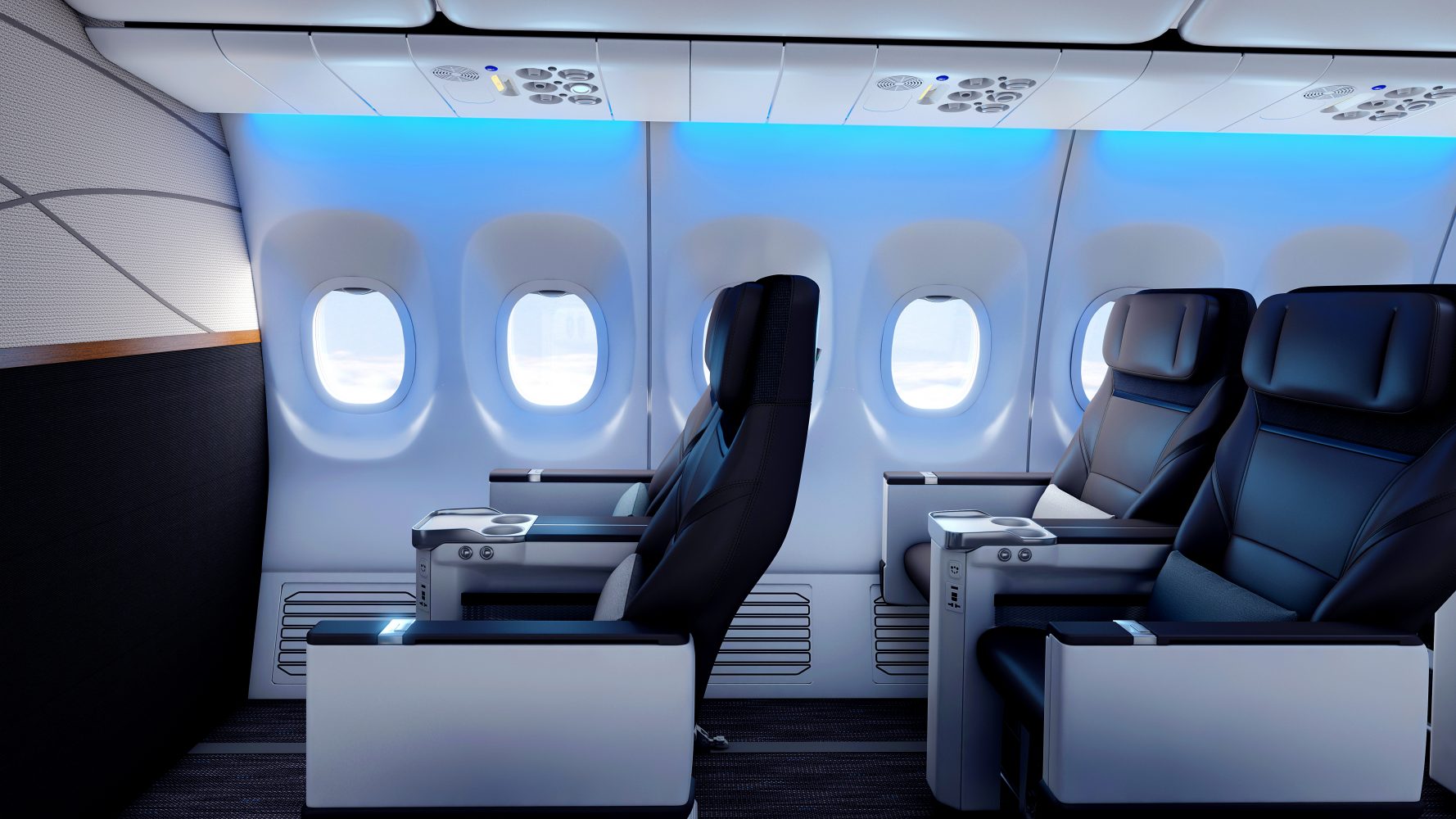 Lounge discounts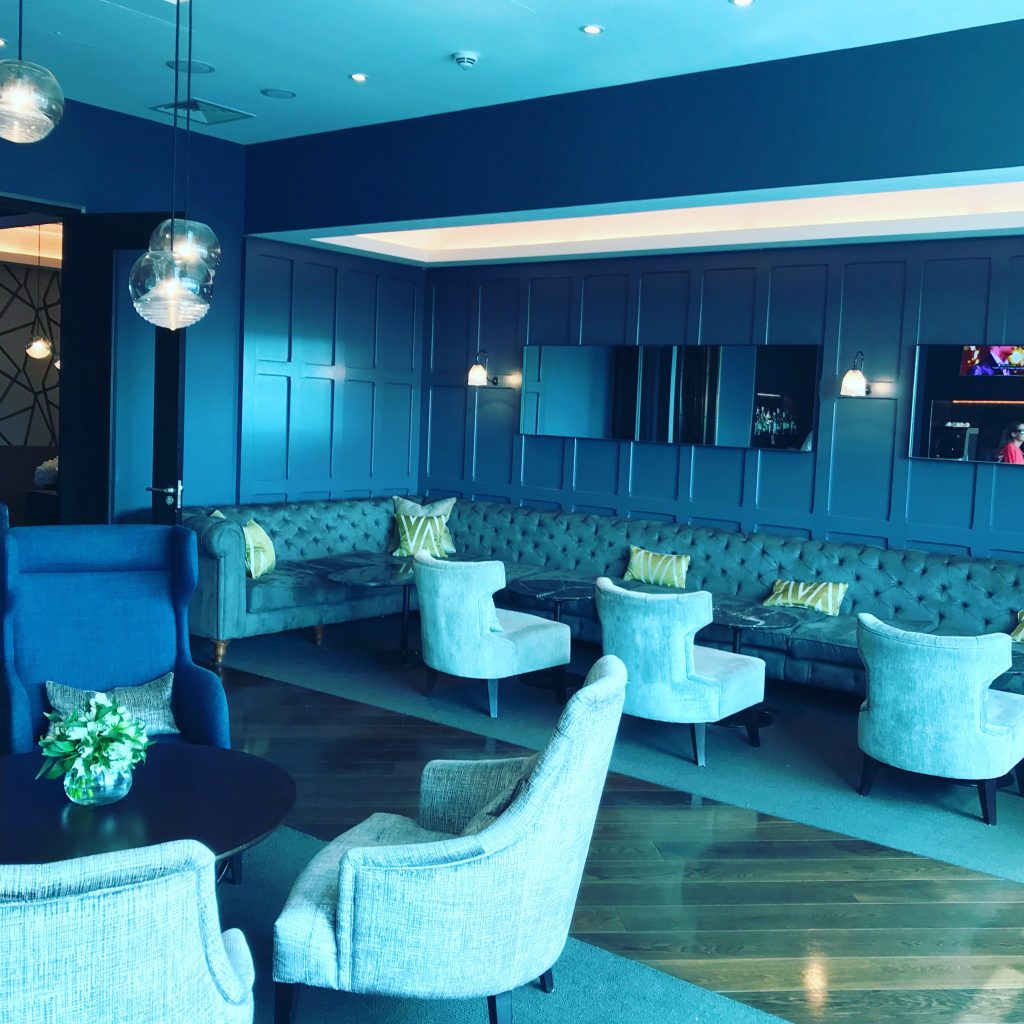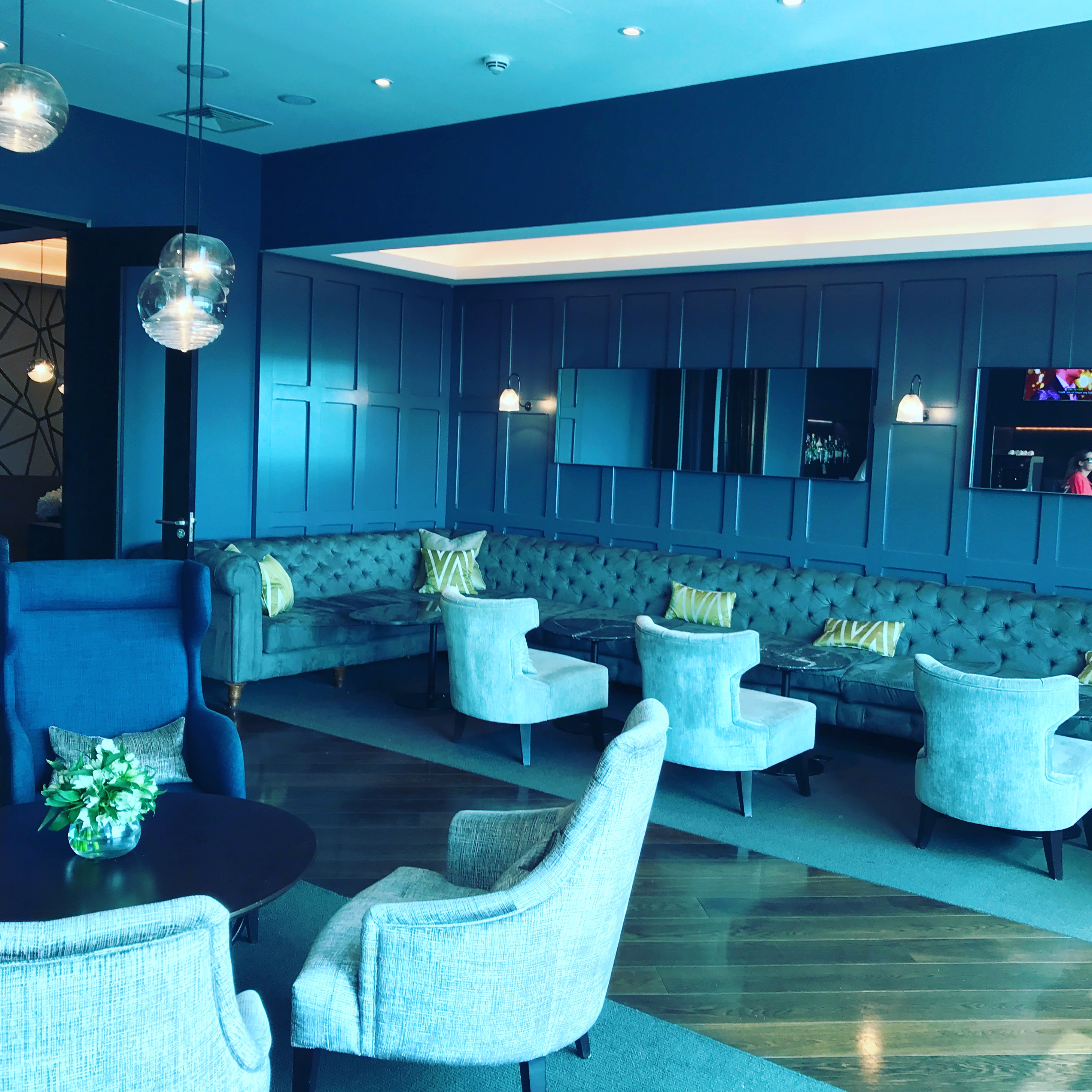 If you are stuck for buying a Christmas present for someone or just want some cheap lounge access then the No 1 lounge Christmas offer may be of use. I have often bought lounge vouchers for people as a gift for people that don't have status and wouldn't pay for access themselves.
No 1 lounges are offering up to 40% discount on lounge vouchers. There is a certain number of discounts available at 40% and then when these are used it will drop down to a lower discount. All gift vouchers are valid for travel until 31 December 2019. You will receive a single-use voucher code that must be used to redeem for lounge entry on no1lounges.com in advance of travel. I would advise booking early as some of the lounges can get very booked up.
You can either buy a voucher to use at a specific lounge or if you are not sure which lounge to book you can also buy a monetary value voucher to use against any lounge purchase.
The specific lounges are:
Birmingham

No1 – £16.80-£22.40 (usually £28) & free fast-track security
Clubrooms – £21-£28 (usually £35) & free fast-track security

Edinburgh

No1– £15.60-£20.80 (usually £26) & free fast-track security

Gatwick North

My Lounge – £14.40-£19.20 (usually £24) & free fast-track security
No1 – £19.20-£25.60 (usually £32) & free fast-track security
Clubrooms– £24-£32 (usually £40) & free fast-track security

Gatwick South

My Lounge – £14.40-£19.20 (norm £24) & free fast-track security
No1 – £19.20-£25.60 (usually £32) & free fast-track security (review here)
Clubrooms – £24-£32 (usually £40) & free fast-track security (review here)

Heathrow
Alternatively, you can buy gift vouchers for a set amount at a discount if you are not sure which airport or terminal.
£20 gift voucher – £12-16
£50 gift voucher – £30-40
The credit vouchers can be used on any No1, Clubrooms, My Lounge or The House lounge. There is no limit to how many you can buy.
Just use the promotion code NO1GIFT. You can find the relevant page here