TLFL Vegas meet-up
You may remember I mentioned a Vegas meet up for TLFL readers and those from my Gold & GGL BAEC Facebook group. The details have now been finalised and the US is reopening, so here are the details if anyone is planning to attend.
At the same time Zorkfest will be running, so if you fancy learning more about how to get the most out of Vegas, points and miles, then you can sign up for the conference.
Saturday, December 18th
7:30pm to very late – Private Cocktail Receptions

Access Code to reveal the TLF:/BAEC Meet-up:

BOAC747
The meet-up in Las Vegas is in two top-floor Penthouse Suites in Downtown Las Vegas. The price is $50 and includes some nibbles are at least a bottle of Champagne (NV) for each person. You are welcome to bring your own bottles or treats. There will be proper glassware and ice as well as two bars in the penthouse suites.
You do NOT have to sign-up for ZorkFest or attend ZorkFest to go to the TLFL/BAEC Meet-up.
If you are interested in the ZorkFest event too, it's inclusive of a private dinner on Friday night at Oscar's steakhouse.
If you want to attend the TLFL drinks, you will need to book ASAP as we need to secure the location etc.
ZorkFest ticket sales are open, you can pay with ApplePay or GooglePay or enter a credit card number. Slot Pulls are $0 tickets but require you are a member of the Plaza Rewards Player's Club.

You can always come back and order additional tickets or add-ons.

Direct Link to ticket sales:

https://buytickets.at/travelzork/570103
To sign up for the TLFL/BAEC meet-up, go to the link above, type in the access code, and then you will see where to buy the tickets.
Etihad great UK fares from £1099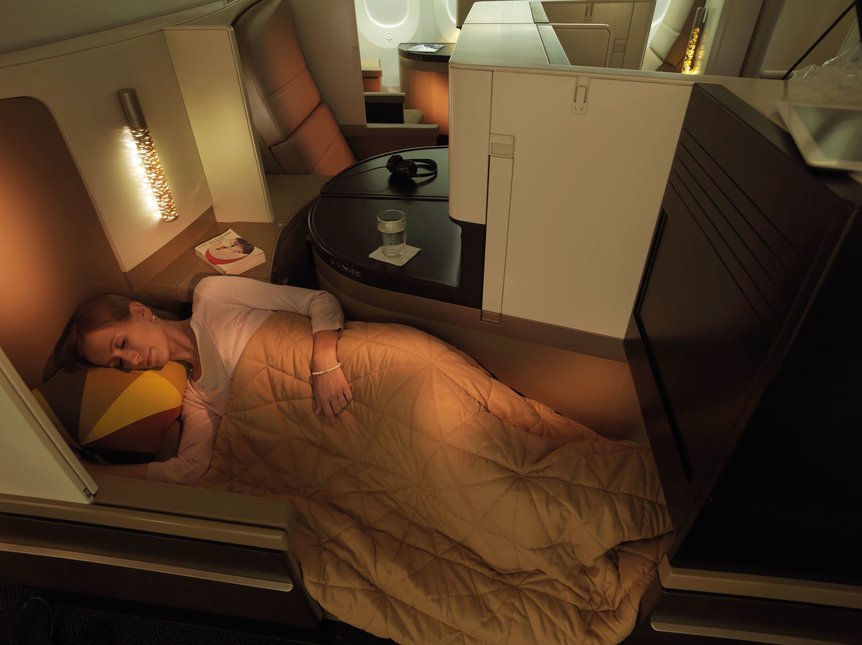 If you are looking for cheap fares direct from the UK, Etihad has launched a new sale which must be booked by £1099. Things to note are that they are currently not using the A380s, but instead the B787 but this does have the same business class seat – the business studio which I really like. You also get global COVID-19 insurance with every Etihad Airways ticket.
The sale is on both cash fares and redemptions. The Dubai fare (actually it takes you to Abu Dhabi and then a bus to Dubai) is excellent value. Bangkok and Seoul are also great fares. Etihad fly from Manchester and London at the moment. The Manchester fares appear to be slightly more expensive with Dubai being £1399 for example.
From London:
Dubai £ 1,099 OR from 130,000 miles
Bangkok £ 1,499 OR from 260,000 miles
Seoul £ 1,499 OR from 270,000 mile
Singapore £ 1,599 OR from 270,000 miles
Abu Dhabi £ 1,899 OR from 130,000 miles
Phuket £ 1,899 OR from 260,000 miles
Seychelles £ 1,999 OR from 230,000 miles
Tokyo £ 1,999 OR from 297,500 miles
Etihad are allowing unlimited changes on all new bookings so you can change your flight for free later if you need to. There's no change fee to rebook your flight, but you'll have to pay the difference if there's a change to the original fare you booked. If for any reason you can't travel, you'll be eligible for Etihad Credit. You can found out more here.
You can find the sale page here.
Marriott adds more all-inclusive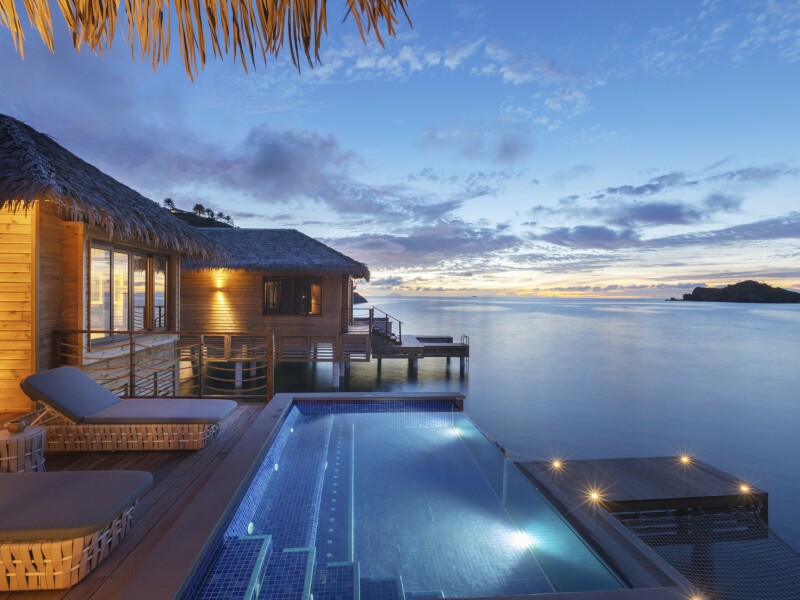 All-Inclusive by Marriott Bonvoy started last year with the purchase of the Elegant hotels in Barbados (you can see my reviews of two of them here and here). Now they have added another 20 one-of-a-kind resorts as part of the Autograph Collection Hotels brand. Autograph are all independent properties with distinctively different styles. The new Autograph Collection All-Inclusive resorts span across Mexico, Dominican Republic, Jamaica, St. Lucia, Antigua, Grenada, and Costa Rica. This means that you can now use points to pay for an all-inclusive stay in more locations, but they definitely do not come cheap.
Each of the 20 Autograph Collection All-Inclusive resorts delivers on the brand's promise to create experiences. For example, Planet Hollywood Adults Scene Cancun, An Autograph Collection All-Inclusive Resort – Adults Only offers excursions designed for those who yearn for memorable adventures including a catamaran cruise through the turquoise waters of the Caribbean Sea on to scenic Isla Mujeres.
Over at Royalton Antigua, An Autograph Collection All-Inclusive Resort & Casino, guests can experience the privacy of the island's only overwater bungalows outfitted in natural wood with glass floors to admire the vibrant marine life below, infinity plunge pool, and an overwater hammock.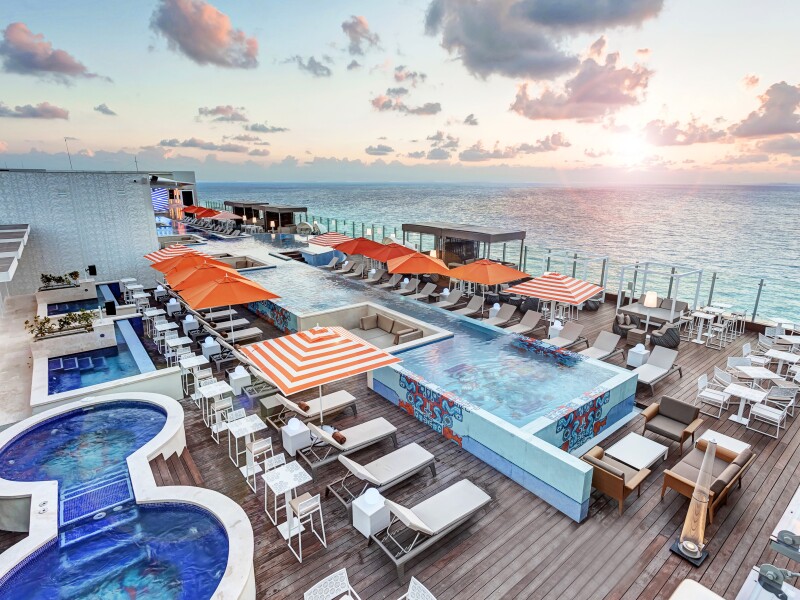 Lastly, at Royalton CHIC Cancun, An Autograph Collection All-Inclusive Resort – Adults Only, Level 18 Rooftop Cabana Lounge takes center stage above the glimmering lights of the Cancun Strip with an exciting pool scene serving craft cocktails and refined Mexican cuisine.
The below 20 resorts join the platform following the recent agreement with Sunwing Travel Group's hotel division, Blue Diamond Resorts, moving Marriott International into the top 10 of global all-inclusive players.
Mexico
Planet Hollywood Cancun, An Autograph Collection All-Inclusive Resort
Planet Hollywood Adults Scene Cancun, An Autograph Collection All-Inclusive Resort – Adults Only
Royalton CHIC Cancun, An Autograph Collection All-Inclusive Resort – Adults Only
Royalton Riviera Cancun, An Autograph Collection All-Inclusive Resort & Casino
Hideaway at Royalton Riviera Cancun, An Autograph Collection All-Inclusive Resort – Adults Only
Dominican Republic
Royalton Bavaro, An Autograph Collection All-Inclusive Resort & Casino
Royalton CHIC Punta Cana, An Autograph Collection All-Inclusive Resort & Casino – Adults Only (expected to be welcomed into the portfolio in January 2022)
Royalton Punta Cana, An Autograph Collection All-Inclusive Resort & Casino
Hideaway at Royalton Punta Cana, An Autograph Collection All-Inclusive Resort & Casino – Adults Only
Royalton Splash Punta Cana, An Autograph Collection All-Inclusive Resort & Casino
Jamaica
Grand Lido Negril Au-Naturel, An Autograph Collection All-Inclusive Resort – Adults Only
Royalton Blue Waters Montego Bay, An Autograph Collection All-Inclusive Resort
Royalton Negril, An Autograph Collection All-Inclusive Resort
Hideaway at Royalton Negril, An Autograph Collection All-Inclusive Resort – Adults Only
Royalton White Sands Montego Bay, An Autograph Collection All-Inclusive Resort
St. Lucia
Royalton Saint Lucia, An Autograph Collection All-Inclusive Resort
Hideaway at Royalton Saint Lucia, An Autograph Collection All-Inclusive Resort – Adults Only
Costa Rica
Planet Hollywood Costa Rica, An Autograph Collection All-Inclusive Resort
Antigua
Royalton Antigua, An Autograph Collection All-Inclusive Resort & Casino
Grenada
Royalton Grenada, An Autograph Collection All-Inclusive Resort