Qatar Airways news
Today I shall be visiting the Farnborough Airshow where Qatar are displaying no less than 6 aircraft although they are not all Qatar aircraft. They will also be displaying aircraft from JetSuite and Air Italy that they own stakes in. If you are not already, follow me on Facebook, Twitter or Instagram to see all the pictures. Qatar will have their brand new A350-1000 and their B777 with the QSuites on display. You can read my A350-900 QSuite review here.
Qatar Airways revealed at a press conference last week that their plans for expansion have not been curtailed by their expected substantial lost for last year. The blockade of Qatar by neighbouring countries has been taking its toll as it enters its second year. Chief Executive Akbar al Baker said at a press conference to unveil a FIFA branded aircraft, that they plan to increase their number of destinations to 220 by 2022 from the current 164. This includes cargo destinations though, so they may not all be passenger destinations. Qatar are already due to start services to Luxembourg, Tallinn, Estonia; Valletta, Malta; Cebu and Davao, Philippines; Langkawi, Malaysia; and Da Nang, Vietnam.
Qatar have also started a new route for their latest business class seats, the QSuite. These can now be found on Mumbai and Bengaluru routes to and from Doha. The other QSuite routes are:
London
Frankfurt
Munich
Berlin
Seoul
Washington
New York
Chicago
Shanghai
Houston
Canberra (from 1 August)
Sydney (from 1 August)
Malaysia Airlines companion sale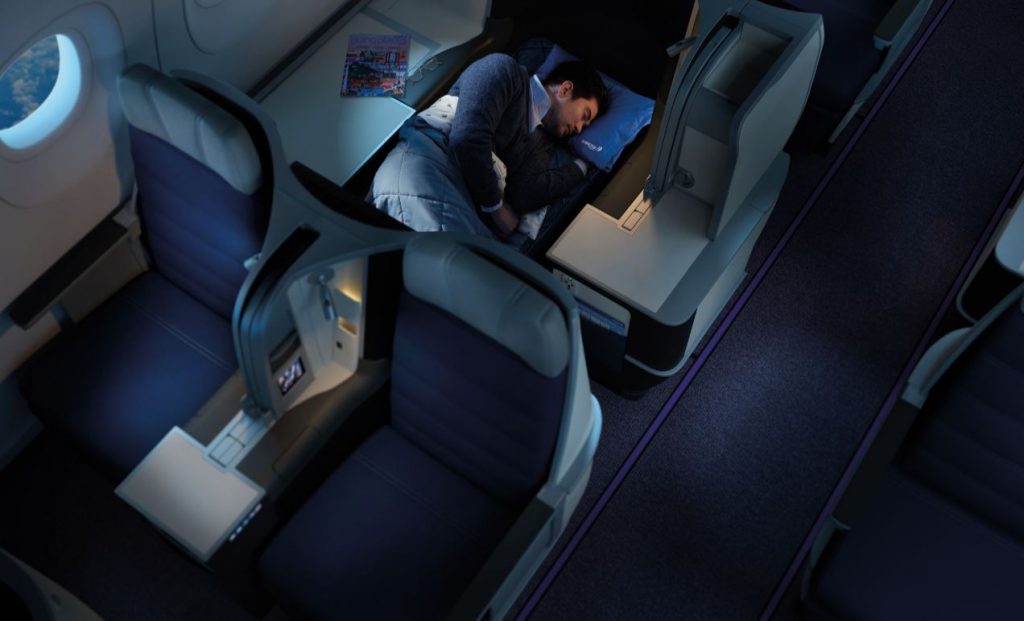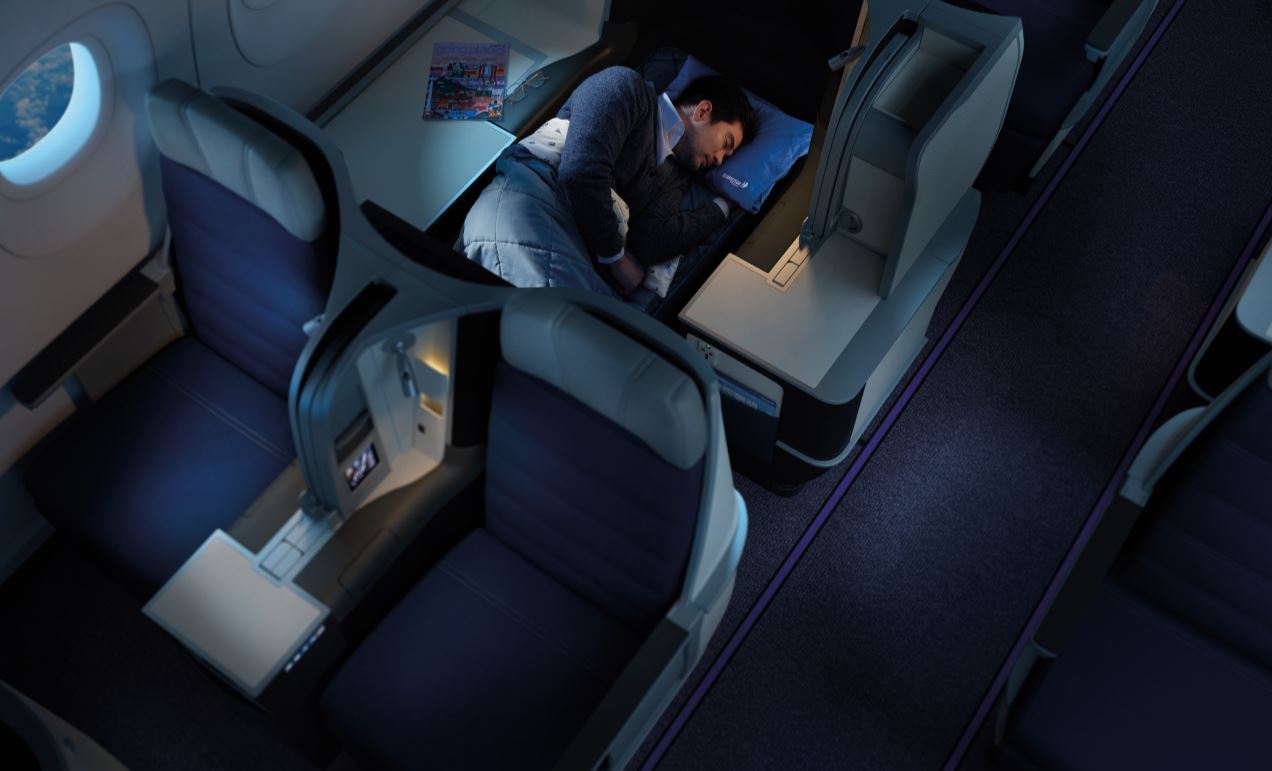 EDIT: This sale was advertised on the Malaysia Airlines homepage yesterday. However when a reader tried to book today they were told it wasn't possible and the sale has disappeared from the website today!
Malaysia are fast becoming the new Qatar in terms of sales. The latest one has some good prices from the UK and you can earn Avios and Tier points on Malaysia too. Malaysia mainly use their new A350 from London which I would strongly advise that you check you are getting before you purchase. Their A380 seats are very dated.
To get the fares you must use the code: FORTWO (case sensitive) and book by 2 Sep 2018. You can travel 1 January – 31 Mar 2019. Booking can be made for 2,4,6 or 8 passengers travelling together.
Fly from London to
Business Class
Special return fares per person when 2 travel from
Langkawi
£1744
Penang
£1744
Manila
£1657
Bali
£1864
Phuket
£1679
Singapore
£1734
Bangkok
£1752
Sydney
£2332
Auckland
£2525
The new A350 features an almost identical business class to that of their A330. The seats are arranged in an alternating 1-2-1 or 2-2-1 pattern. This means that all of the seats in business class bar three will have direct aisle access, so avoid rows 3,6 and 10K if you want aisle access. This configuration results in 4 of the so-called throne seats which have a large amount of personal space with the additional shelf space on both sides. These are all K seats in rows 1,5, 9 and 11.
One thing to note is that although Malaysia are due to be operating their 2 A350s from Heathrow from now onwards they have been swapping some flights onto the older A380 which does not have a particularly great business class. Currently, the A380 flights are due to operate 20 July 18 to 5 August and from 15 to 28 August.
You can find the offer page on Malaysia Airlines website.
Flybe to drop E195 jets

Flybe has been trying to get rid of its Embraer E195 aircraft for almost five years due to the unfavourable terms of the original lease deal. Flybe has now made it clear that it's preferred aircraft is the smaller Bombardier Q400 turboprop, which will be the "backbone" of its fleet "for the foreseeable future". Flybe has now sadly confirmed plans to dispose of its nine Embraer E195s, which will leave the fleet by April 2020.
I used to use Flybe a lot as flying from my local Southampton airport is such a pleasant experience and a much shorter travelling time as well. I have now actually stopped flying on Flybe on longer routes. The last few times I have flown, or looked to fly, they were using a Q400 to Spain! Whilst I don't mind the aircraft for shorter routes, over 3 hours in a noisy cramped turboprop is not my idea of fun. As they plan to retain the Embraer E175 jets for longer and busier routes, I'm hoping that these will be used from my local airport to replace the E195s. They currently have 11 E175s in the fleet with a further four more expected.
Bangkok for £1543 on Emirates
Although Emirates is a premium airline, they usually don't come cheap. Even in sales, they are routinely over £2000 for most destinations even on an ex EU. There is currently a bit of a price war though from Amsterdam to Bangkok. With Turkish offering flights around £1350 and BA's deal (see below) Emirates have got a very reasonable deal if you fancy trying them out. The fare rules are that they must be booked 90 days in advance and the minimum stay is 5 days. You can stopover in Dubai for free. Handily you can even change and cancel for a fee. The fares are available from 90 days from now for the foreseeable future.
At the moment Emirates has scheduled the A380 on both legs which has a 1-2-1 configuration. You can only earn BA tier points and Avios on Emirates booked on Qantas codeshares which this does not seem to be available on sadly. Emirates has several oneworld partners you could credit to such as Qantas, Malaysia and JAL. You could also consider Alaska Airlines as they offer 350% of the miles flown and have a number of redemption partners. They are handy for redemptions to Hawaii and you can top up with SPG Starpoints too.
You can search for availiblity and prices on Emirates.com
British Airways to Bangkok from £1243
If you are looking to get some Avios or tier points going to Bangkok (or anywhere else in that area) then the BA deal from Amsterdam to Bangkok is back again. The basic rules are:
Reservations are required at least 90 days before departure.
Minimum stay requirement is a Saturday night
Tickets are non-refundable but can be changed for a fee
There are 2 drawbacks to flying to Bangkok with BA. Firstly, they currently use the old B777s, my least favourite aircraft long haul on BA. You can read my review of the old B777 here. Secondly, it's a day flight home which I also dislike. You could look at whether you could get a route via Hong Kong to Bangkok get a better aircraft type as well as more tier points. This only costs slightly more (£1350ish) and you would get an additional 80 tier points return bringing the total to 440 not including any positioning flights versus a straight 280 from Heathrow. You need to book on British Airways or Iberia tickets to get the price. You must ensure that you have less than 24 hours between flights or the price will increase. If you can't it to work on the BA then try using Google flights first on multi city.
EDIT: I know a few people have struggled to get this to price up correctly but I can confirm it is definitely available as I now have A380 flights on hold today via Hong Kong for next year.
You can find the latest prices on British Airways.