I recently wrote about the Swiss companion sale which offered good prices from the UK. You can read the original article which has more detail on the Swiss business class service here. They have now extended the sale until 12th July with some even lower prices, as well as offering a first class sale too. There are also sales with Cathay and Emirates which offer Avios earning opportunities, but are much more expensive.
Swiss business and first class sale
The Swiss cabins have a sophisticated feel to them with light wood with dark accents and seats. There is one flaw, in my opinion. The business class seats are not very comfortable for sleeping on the older A330 aircraft. They feel like they have a slight slope and are very low to the ground. They also had quite large gaps between the seat cushions when in bed mode. However at these prices, you may well think it is worth it, even for the older aircraft. I found them perfectly comfortable for sitting. The new seats on the B777 are much better and a good quality product. The seats in First are excellent and both cabins have excellent food and service.
You can't earn Avios on Swiss but you can credit to any Star Alliance airline. If you like to fly Virgin Atlantic you could credit to Singapore Airlines, one of their partners, and redeem on Virgin.
The Swiss Companion business class sale
Here is a selection of the most interesting sale fares from Heathrow, London City, Manchester or Birmingham. These are generally very good prices and as cheap as you will find in many Qatar ex EU deals, but without the hassle factor. Bangkok and Hong Kong have now been substantially reduced. At these prices on the B777 with the new business class, it is a truly excellent deal. It is rare to find such good fares from the UK on a decent airline, particularly Hong Kong.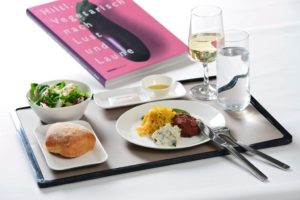 Tel Aviv – £577
Muscat – £978
Dubai – £1,027
Delhi – £1,079
Mumbai – £1,128
Beijing – £1,178
Shanghai – £1,178
Singapore – £1,378
Johannesburg – £1,397
Bangkok – £1,230
Hong Kong – £1,280
The routes highlighted in bold, currently operate with a B777-300ER. You must book by 12 July 2017 for travel from 1st July 2017 to 31 March 2018. As usual the fares are non refundable and non changeable.  2 people must travel together to get the sale price. You can find the sale page here.
The Swiss Companion first class sale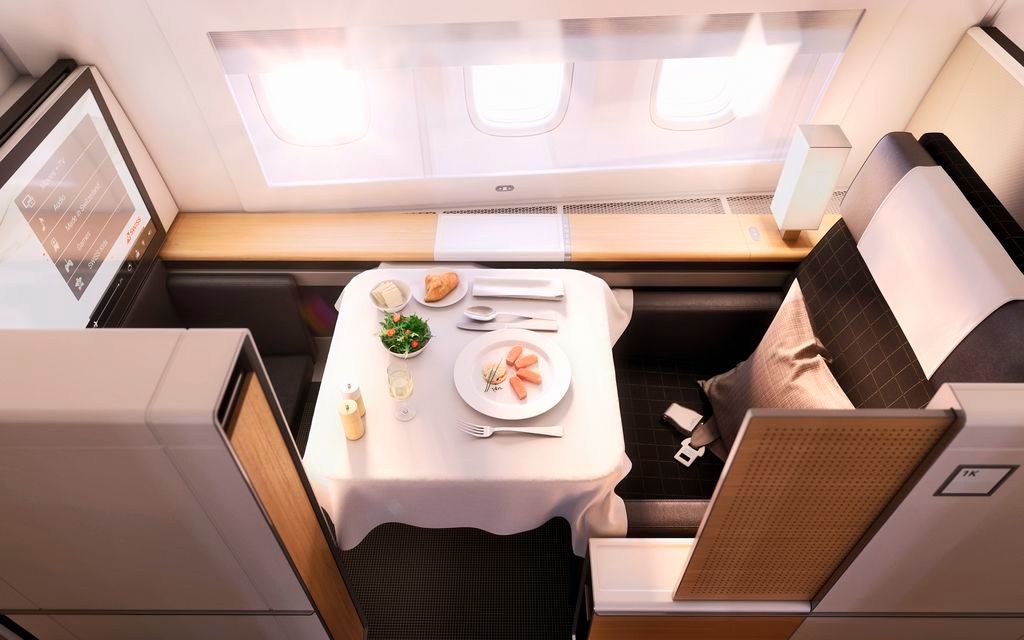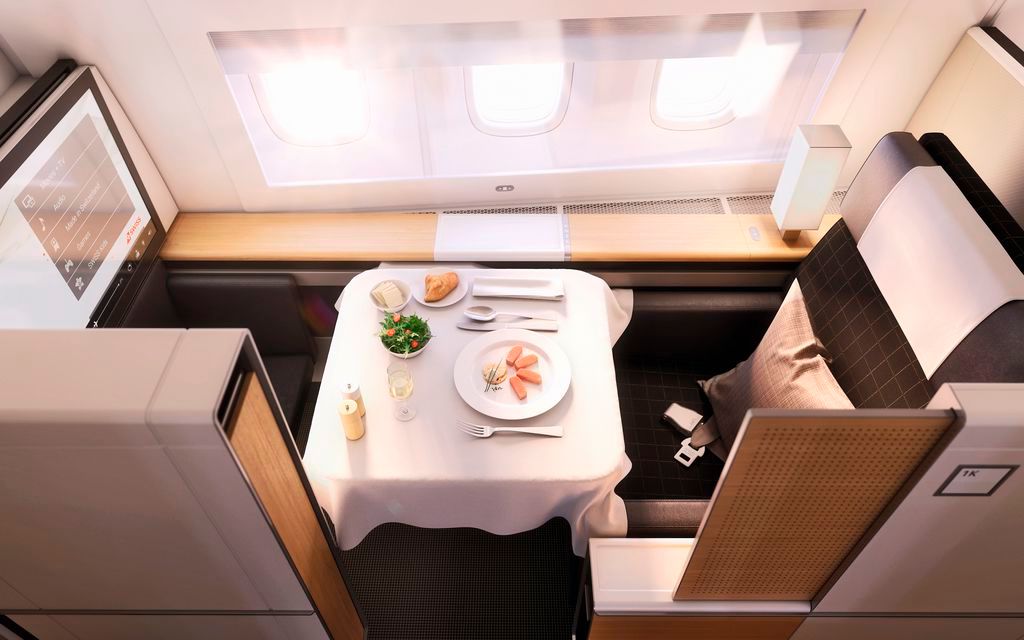 I have flown Swiss first class and would highly recommend it. It may not be as fancy as some of the Middle East airlines, but it is a sophisticated product with great food (including caviar) and service. Some of the prices are similar to what you would pay for a normal business class ticket, so they offer good value for money. You must book by 12 July 2017 for travel from 1st July 2017 to 31 March 2018. As usual the fares are non refundable and non changeable.  2 people must travel together to get the sale price. You can find the sale page here.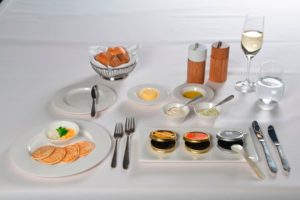 Muscat – £2,058
Dubai – £2,180
Delhi – £2,098
Beijing – £2,380
Shanghai – £2,077
Singapore – £2,757
Johannesburg – £2,780
Bangkok – £2,537
Hong Kong – £2,580
You can find the sale page here.
Cathay Pacific business class sale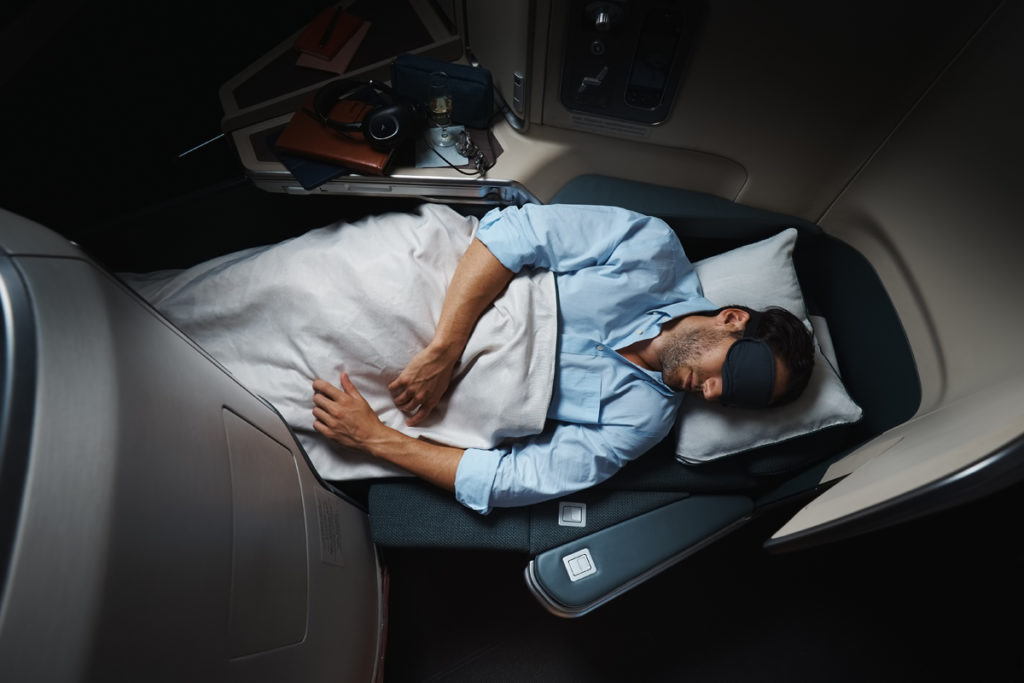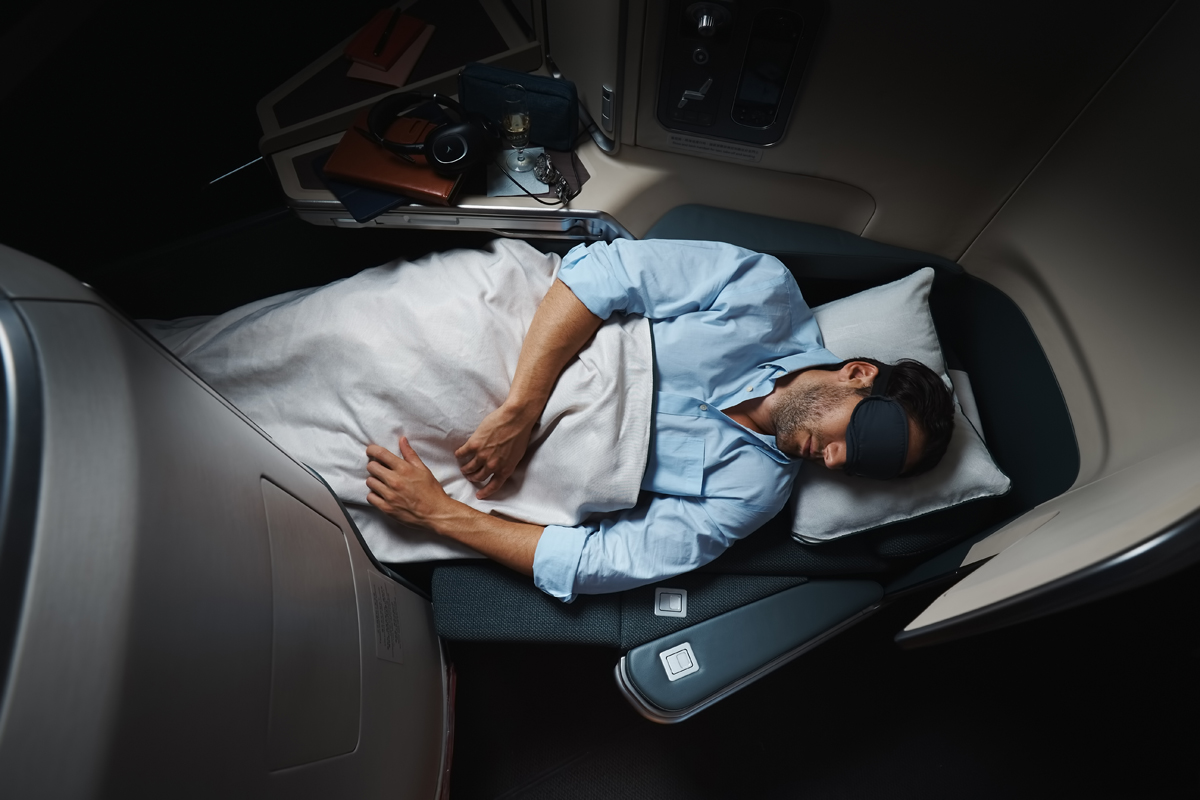 Cathay, of course, have a fantastic lounge at Heathrow which you can read about here. The Cathay lounges at Hong Kong are even better! I have flown Cathay business class a couple of times and they are an excellent airline. They are in same league as Qatar, but unfortunately they are normally very expensive. One example of the sort of service I received, was when my luggage missed my connection at Hong Kong. As I disembarked at Sydney they was a message telling me that it had not made the flight. Later that day my luggage was delivered to my hotel. A very different experience from dealing with BA!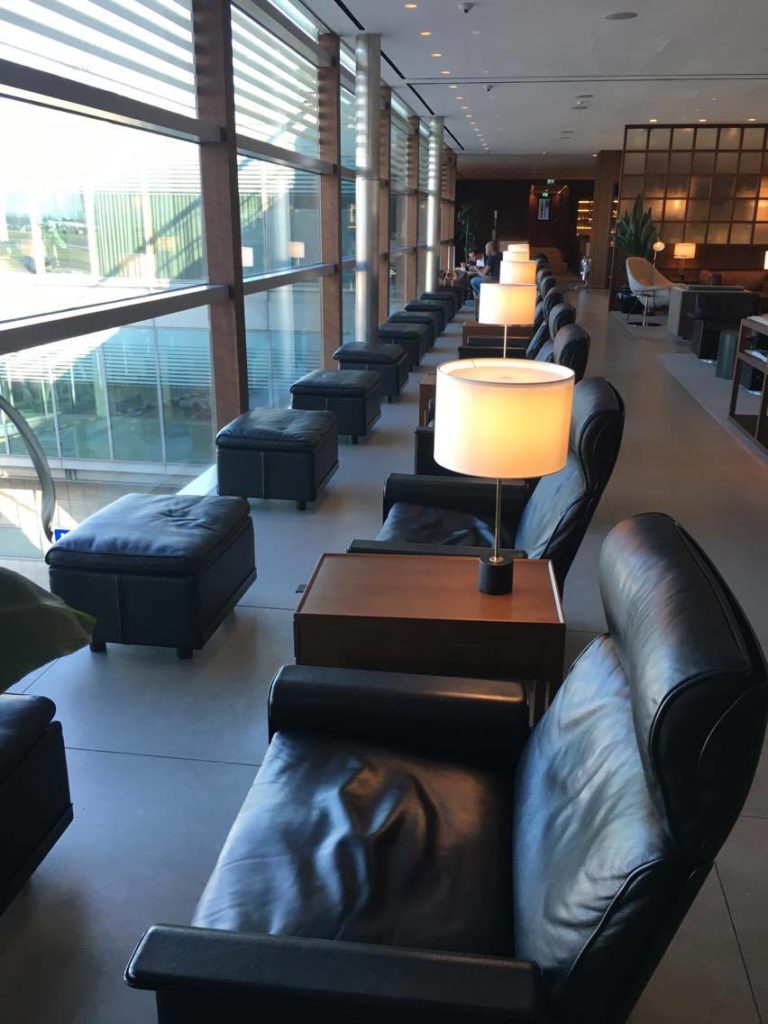 You will earn tier points and Avios on Cathay Pacific as well. As the flights are via Hong Kong you will earn more than you would on BA flying direct.
You can fly from either Manchester or London.  You need to book by 31 July for travel between 1 October to 31 December 2017, 16 February 2018 to 28 March 2018 and 9 April to 31 May 2018.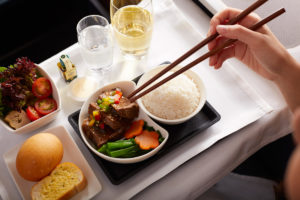 Some of the best offers are:
Bangkok £1,999
Phuket – £1,999
Seoul – £2,429
Singapore – £2,399
Tokyo – £2,409
The sale page is here.
Emirates Business class sale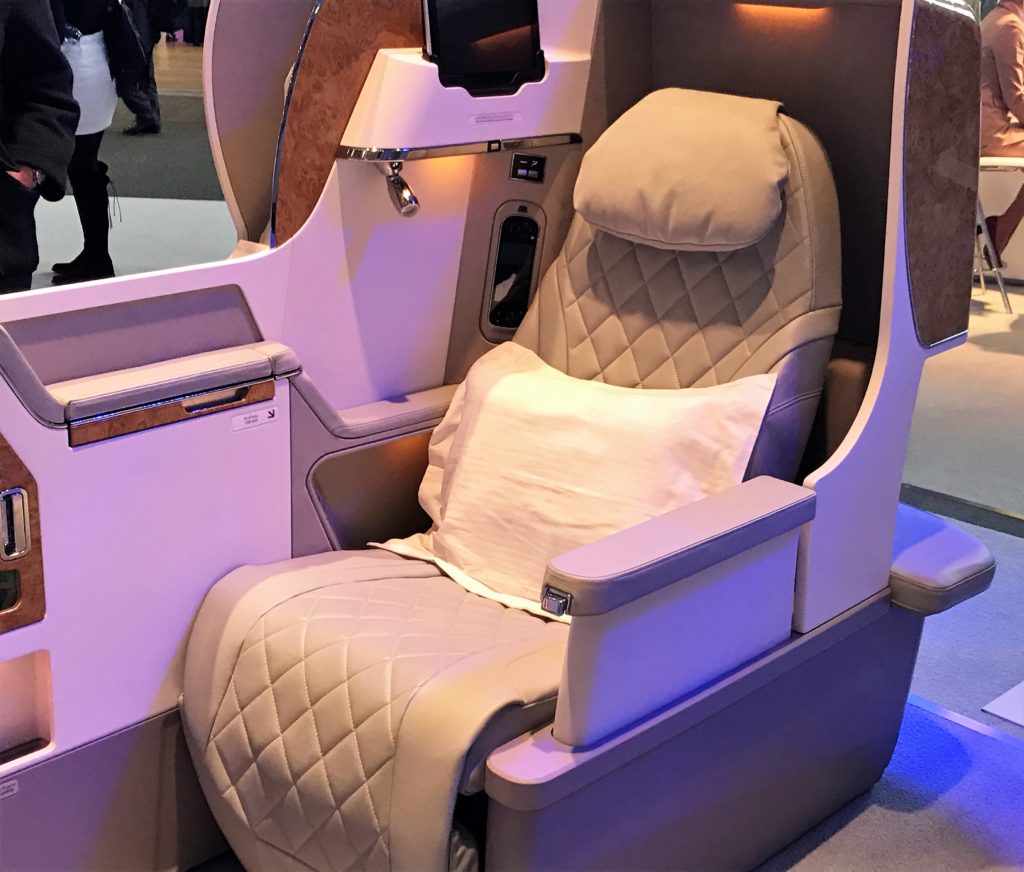 If you are an Avios collector or BA status holder, you may not have considered flying on Emirates. It is not always widely known that you can collect both Avios and Tier points on Emirates providing you book under the Qantas code share. As long as your Emirates flight is booked under a Qantas (QF) flight number and not an Emirates (EK) flight number, you will receive Avios points when you fly. Not all Emirates flights operate under the codeshare but a large number of destinations are available. For Tier points the BA website states:
Flights booked under the Qantas code (QF) operated by a non-oneworld airline will earn Avios and Tier Points unless operated by Jetstar in a class other than L class.
Emirates have a good business class product overall but there is a wide variety of seat types and configurations.  Some aircraft have 2-3-2 which is not ideal for most travellers. Make sure you check which aircraft it is before making a booking. Seatguru would be a good way to check. There is also the on-board bar to enjoy on the A380. I saw the new design earlier this year and it is much less 'bling' than the previous ones. Another advantage of Emirates business class is the Emirates free chauffeur service which is available in 55 countries.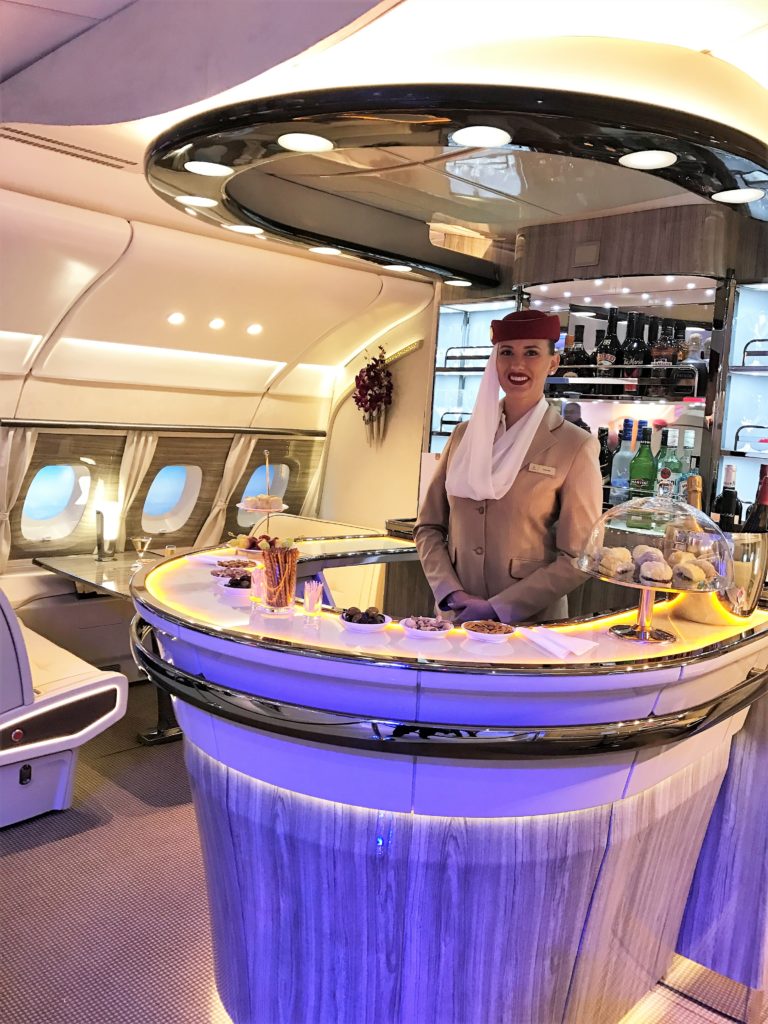 The fares are pretty average for a UK sale, but worth it if you specifically want to fly Emirates, or for some of the more unusual routes such as Yangon (Burma). The fares are valid until 26 July 2017 and based on travel from London Gatwick. Travel is valid for outbound travel between 5 July 2017 and 1 July 2018. The sale page is here and this is a selection of some of the fares: