This is the second part of the series of hotels that are currently open at Heathrow, since a lot are closed due to operating as quarantine hotels. You can find part 1 with Hilton and Hyatt hotels here.
Marriott Group
Marriott Heathrow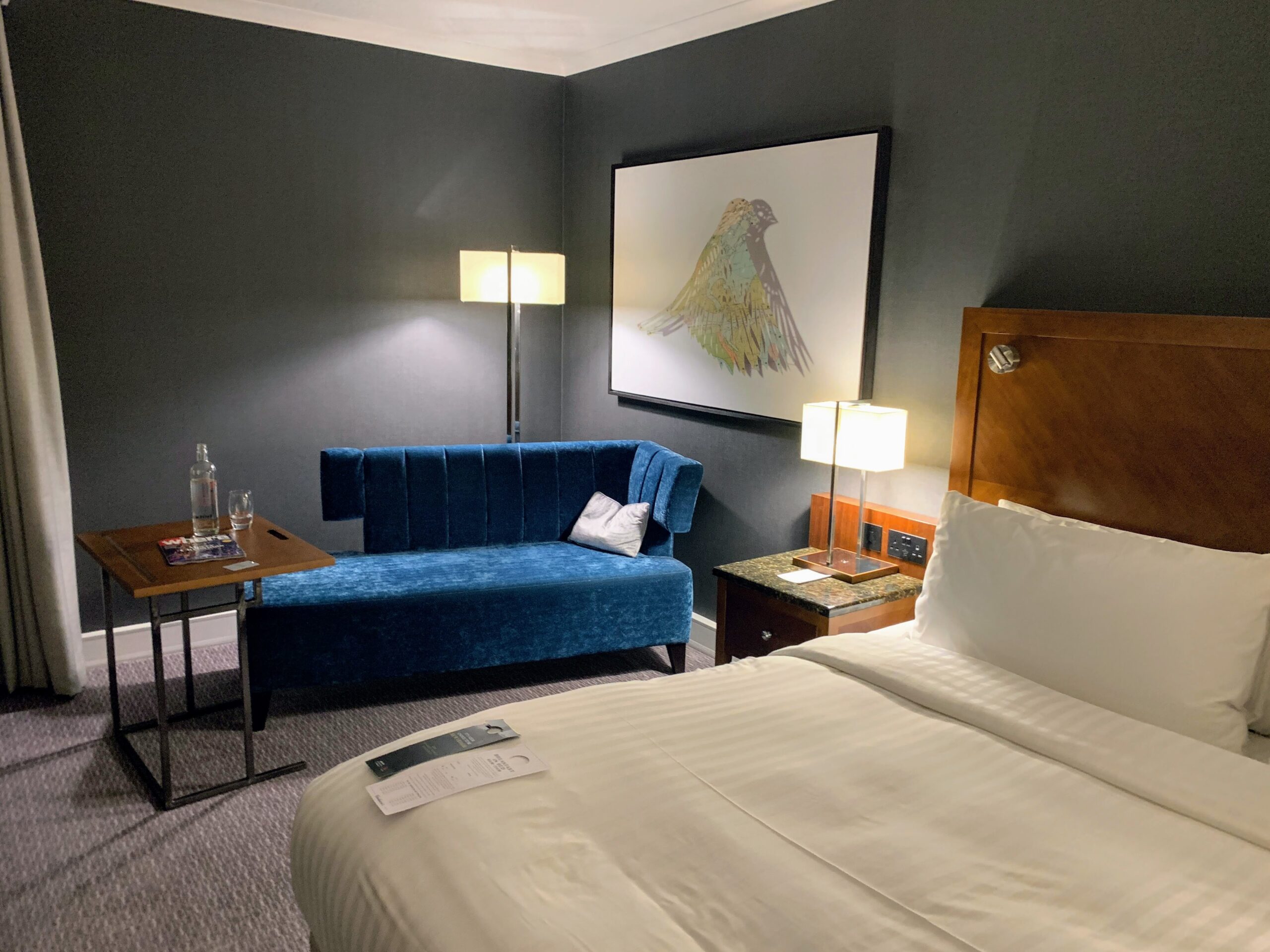 This is one of the most modern of the higher-end Marriott's at the airport. This Marriott feels up-to-date and has an executive lounge and a pool. If you want the bells and whistles this is probably the best Marriott choice currently.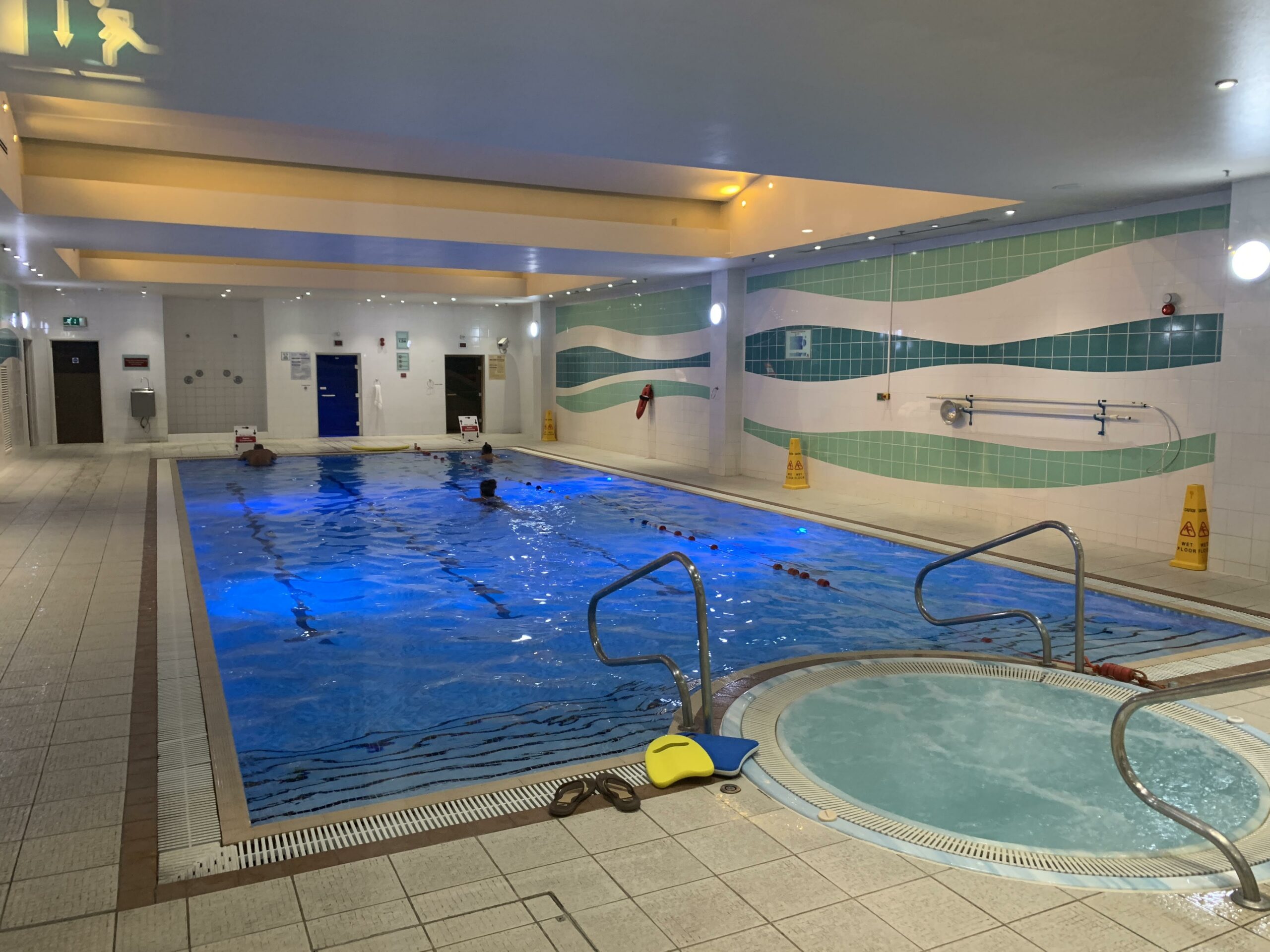 However, it is generally the most expensive with prices from £100-180.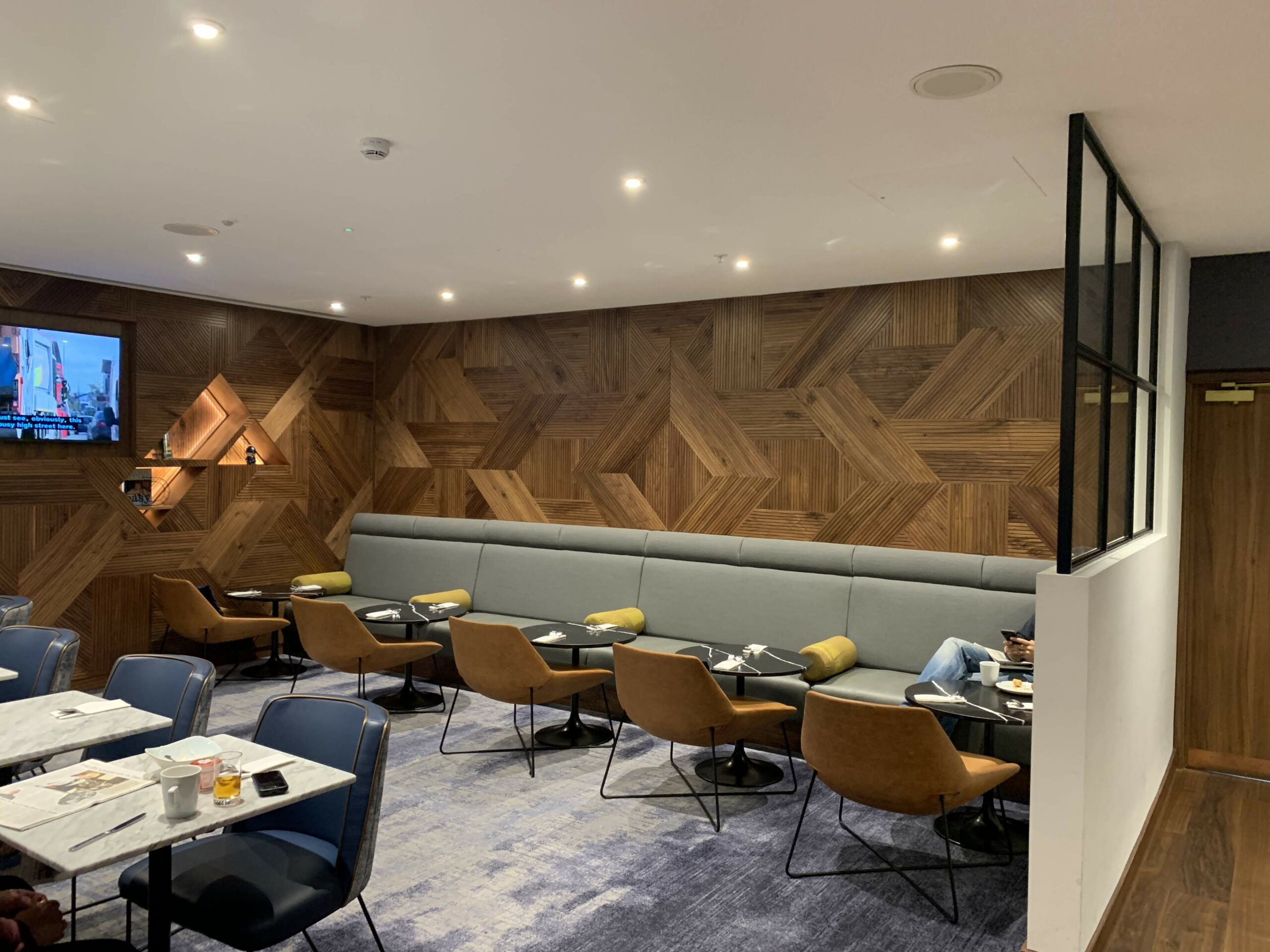 You can find more information and prices here.
Sheraton Skyline

This hotel holds special memories for me as a child when it was seen as the most luxurious hotel at Heathrow. It seemed very glamourous to me to go to their authentic-looking saloon steak restaurant or the Caribbean-style buffet brunch by the pool with a steel band. Sadly it is now a shadow of its former self.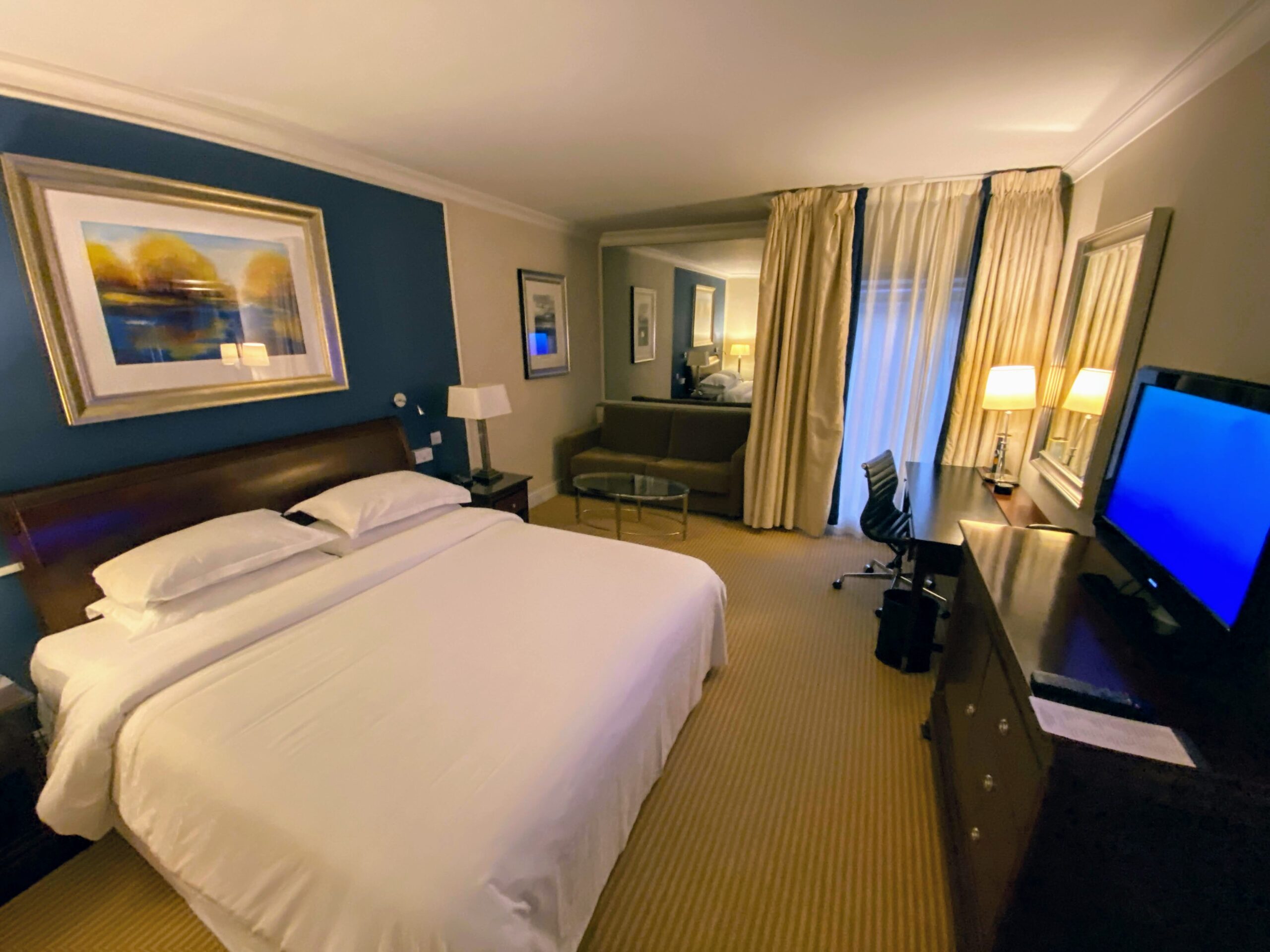 The hotel is definitely dated and when I recently stayed the pool was closed, unlike most hotel pools. I did find the staff friendly and was able to have room service breakfast for no extra charge which was handy. The lounge was probably the best part in terms of style.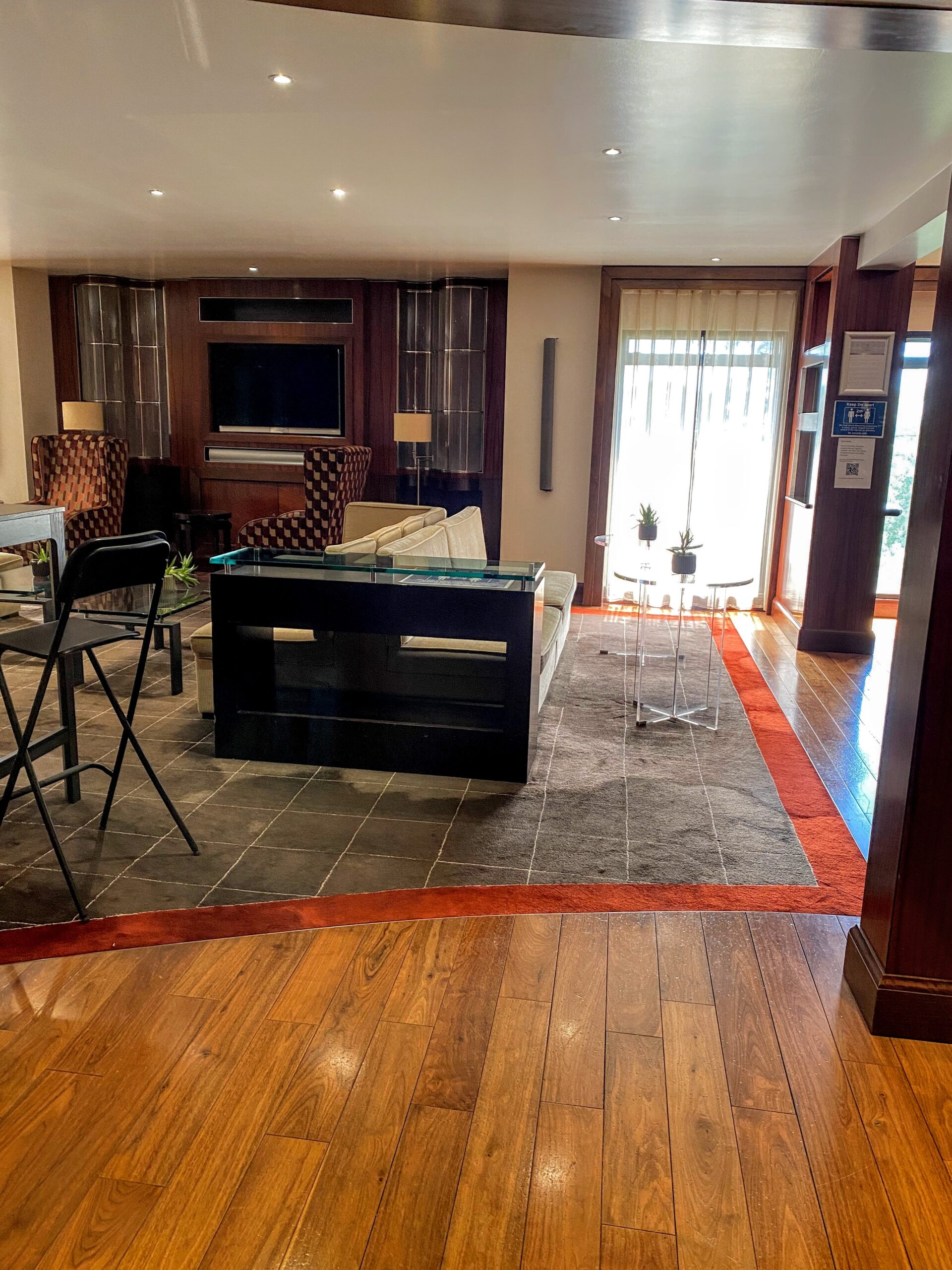 Although dated (think American Sheratons), the room was perfectly comfortable and a decent size. As it is often fairly cheap, I don't mind staying here to get my elite nights if the Marriott is very pricey.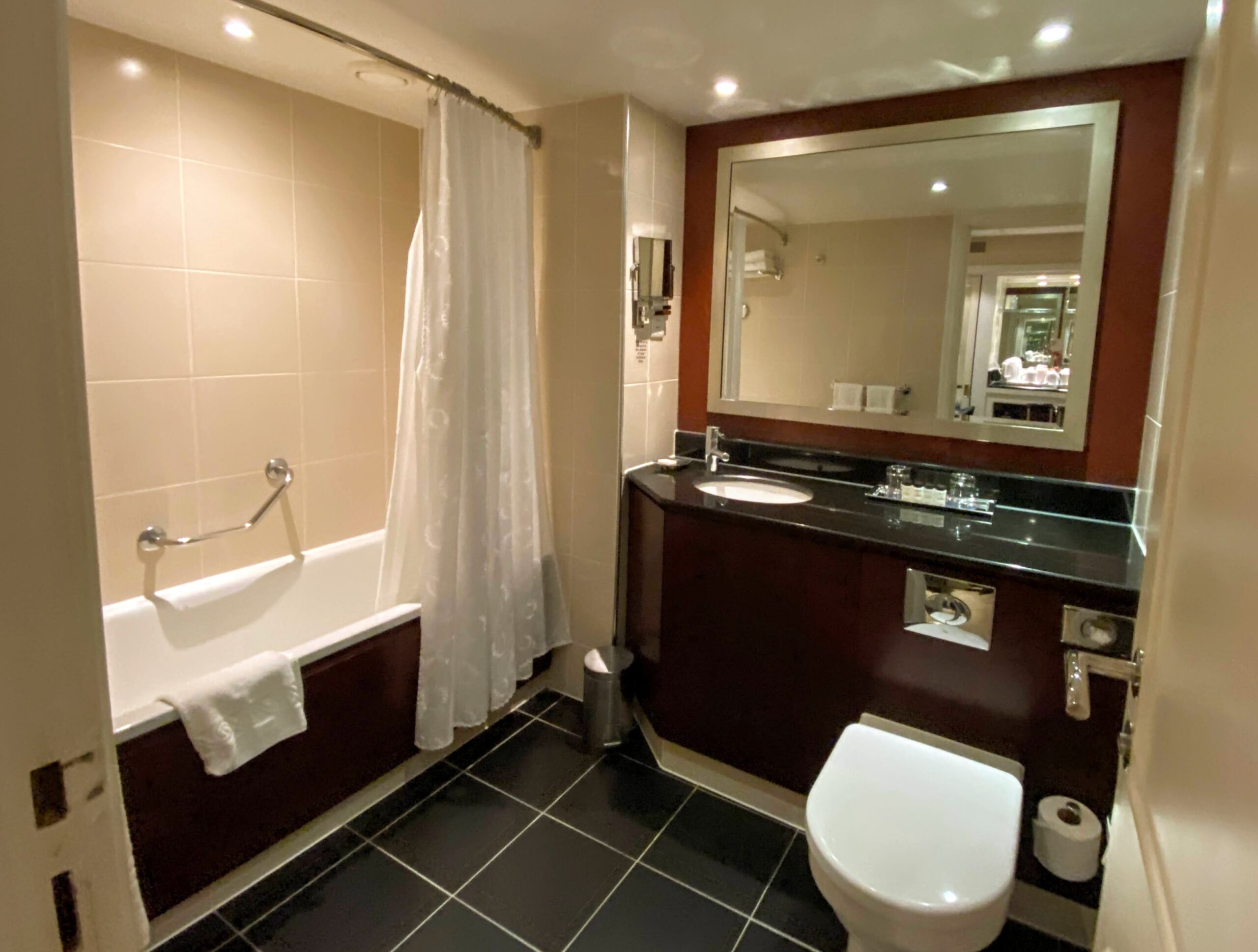 It is down the T2/3 end of Bath road, so it's a bit longer to transfer on the bus if going to T5.
Prices start from £80.
You can find more information and book here.
Sheraton Heathrow for T5 – newly renovated

This had a well-needed renovation over the last year and now the rooms look very good – fairly luxurious and modern. It is situated near the Premier Inn and only about 5 minutes from Heathrow's T5 by bus.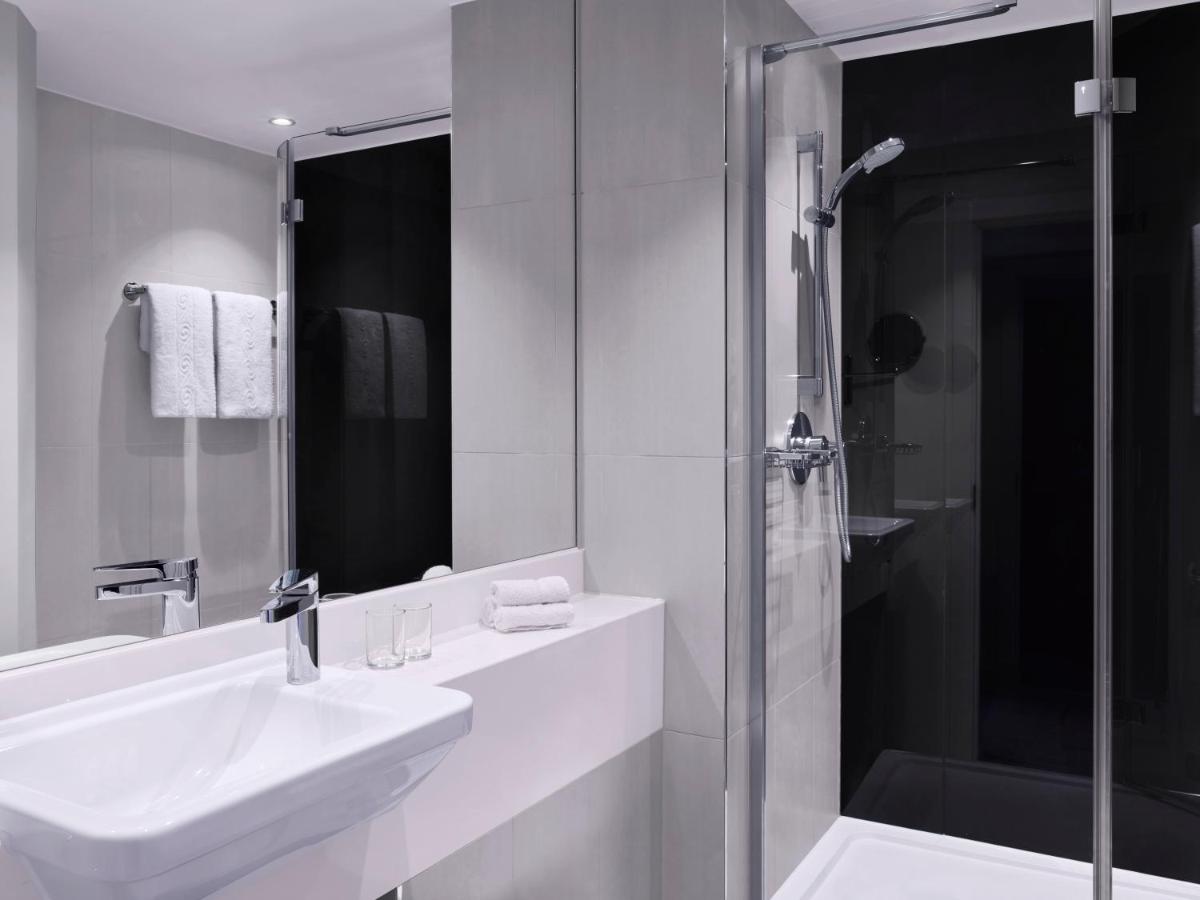 They have installed the Sheraton Sleep Experience Bed, which I find one of the most comfortable beds around. There's a 24-hour state-of-the-art gym, a Club lounge, Lobby Bar, and the Cast Iron Bar & Grill.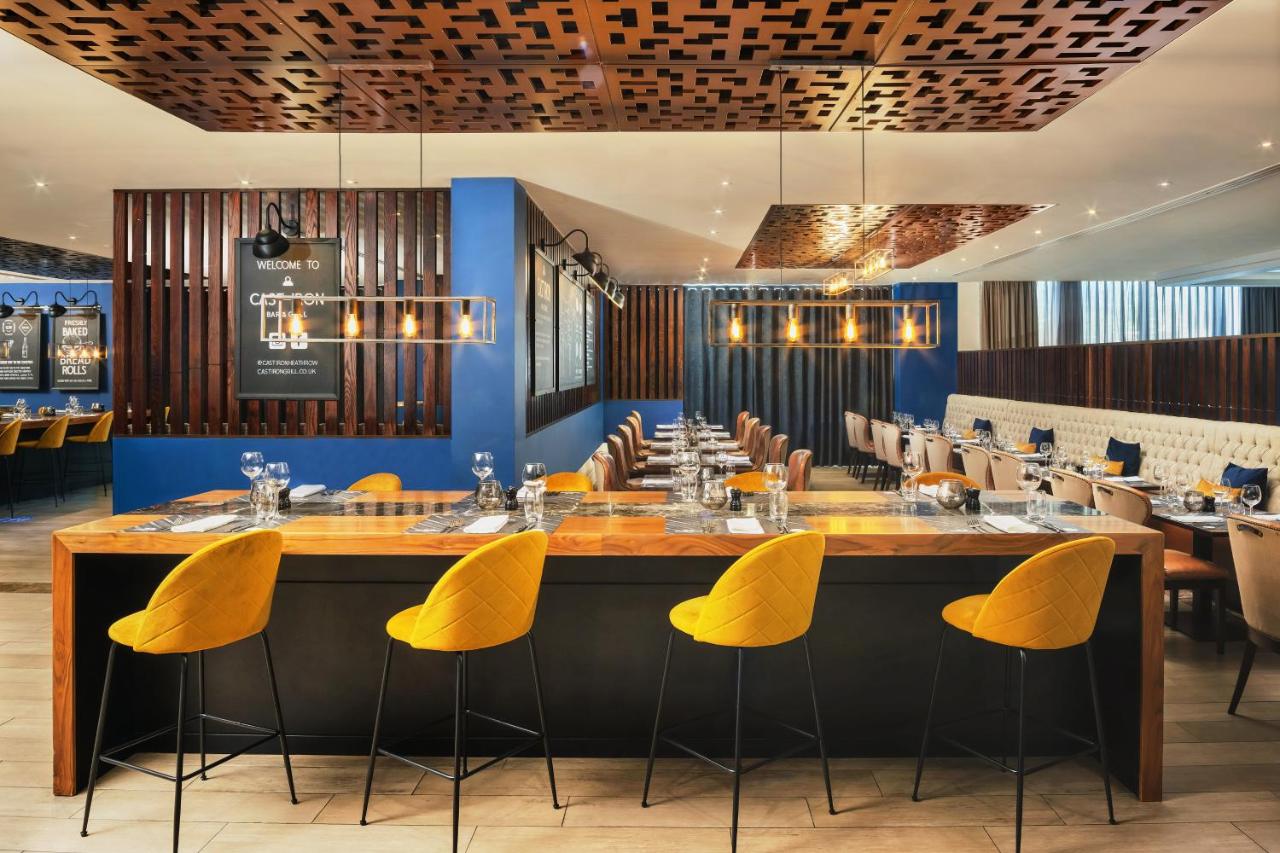 I shall try it out on my next Heathrow night stop.
Prices start from £107. Don't be tempted by the free parking offer. The rates are much higher than a standard rate and you could park for cheaper using one of the meet & greet companies such as FHR.
You can find more information and book here.
Moxy

If you just want a comfortable room for the night and to earn a few Bonvoy points, then Moxy is a decent choice. It's better for T2/3 as it's at the wrong end of Bath Road for T5, although still only around 10-15 minutes away from T5.
In typical Moxy style, it's super trendy with an urban feel. There are large communal areas and a decent gym.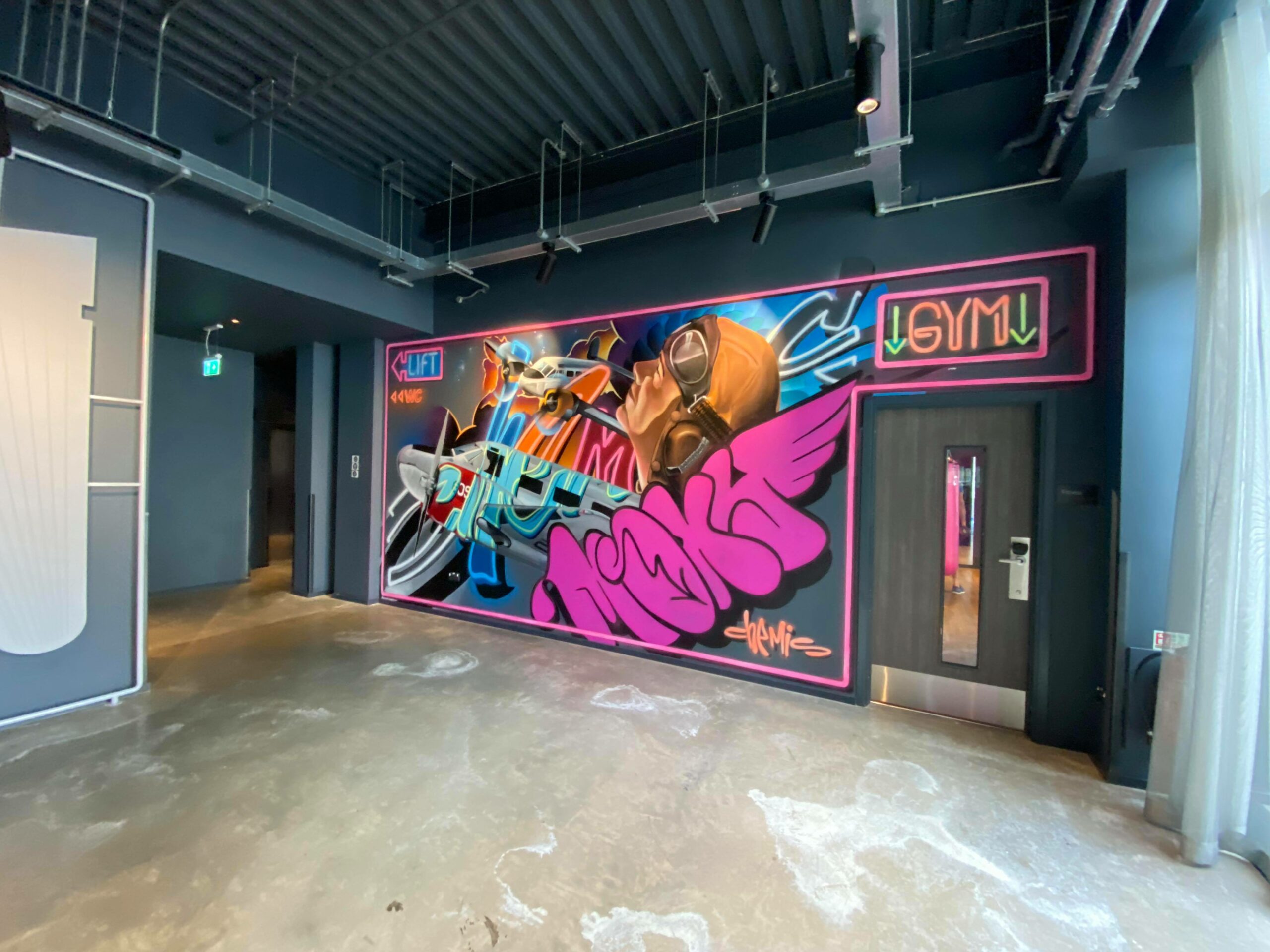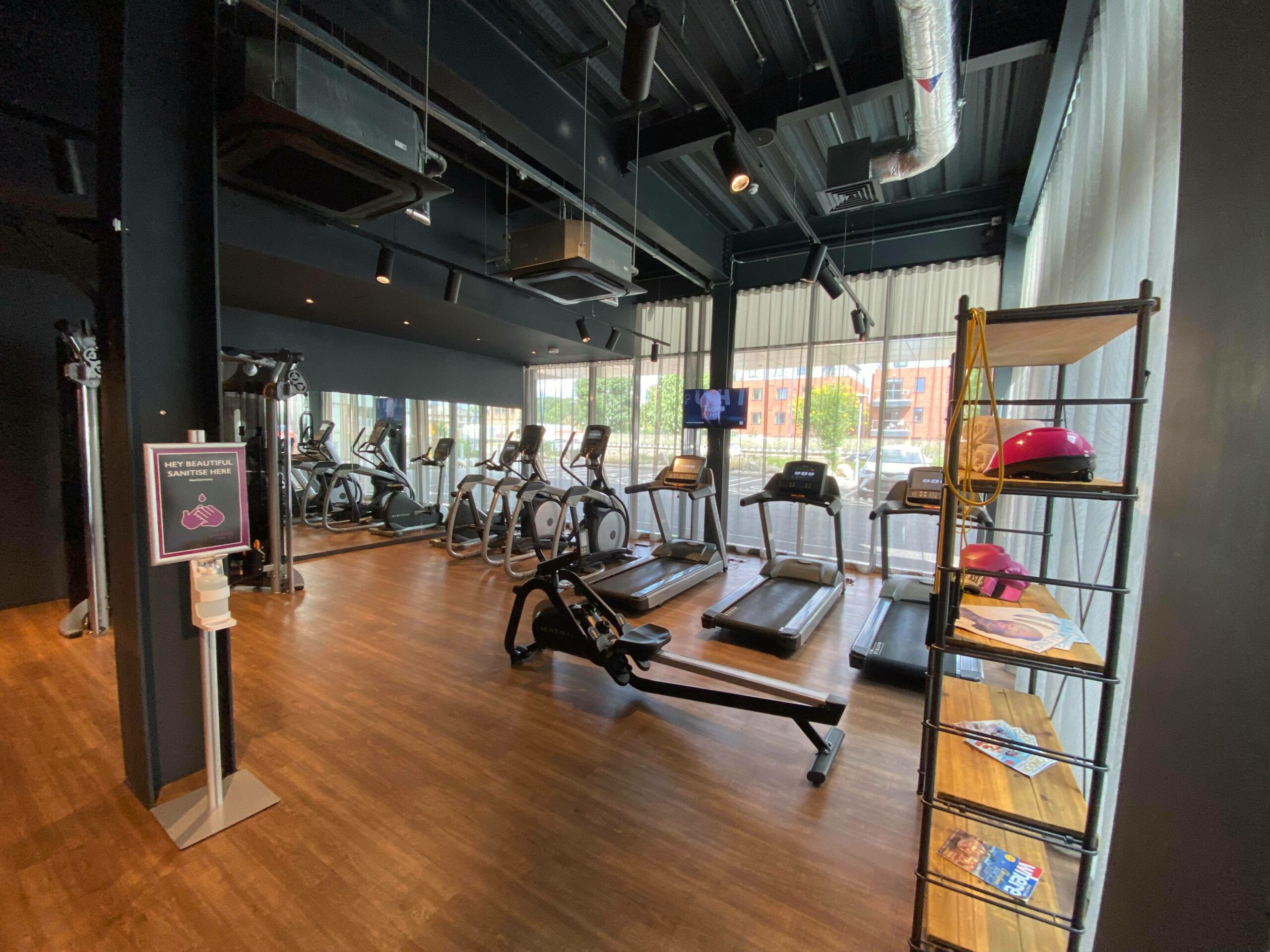 Rooms are small and fairly basic but have everything you need for a short stay. A more thorough article about the Moxy will follow.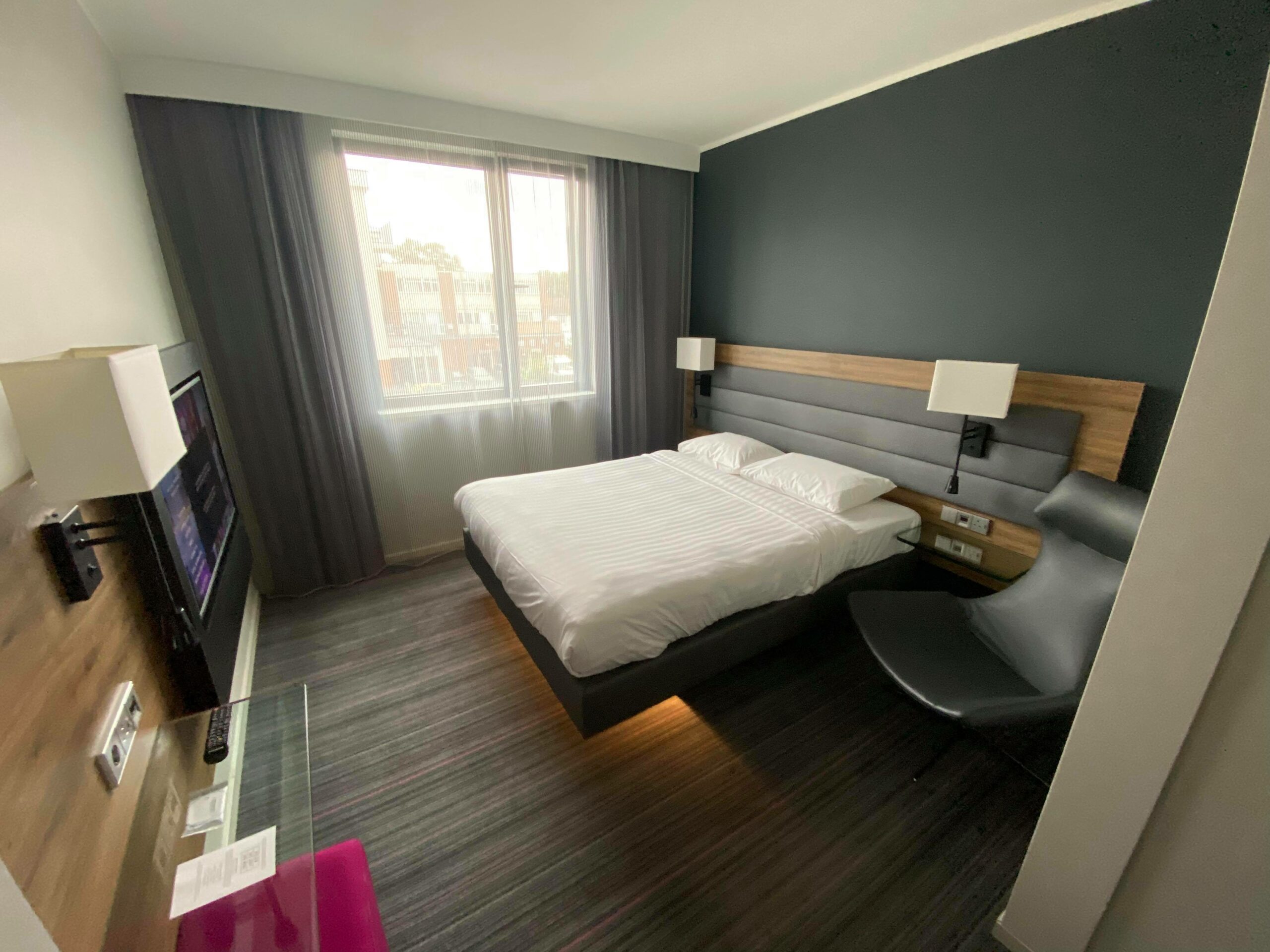 Prices start from £62 a night.
You can find more information and book here.
Premier Inn
London Heathrow Airport Terminal 5 hotel

This is one of the closest hotels to T5 currently being at the end of Bath Road. It's crazy cheap and a pretty bog-standard Premier Inn. If you don't care about loyalty points and want something cheap and cheerful, it's not a bad choice. Premier Inns always have comfortable beds (Hypnos) which is one of the most important things in an airport hotel.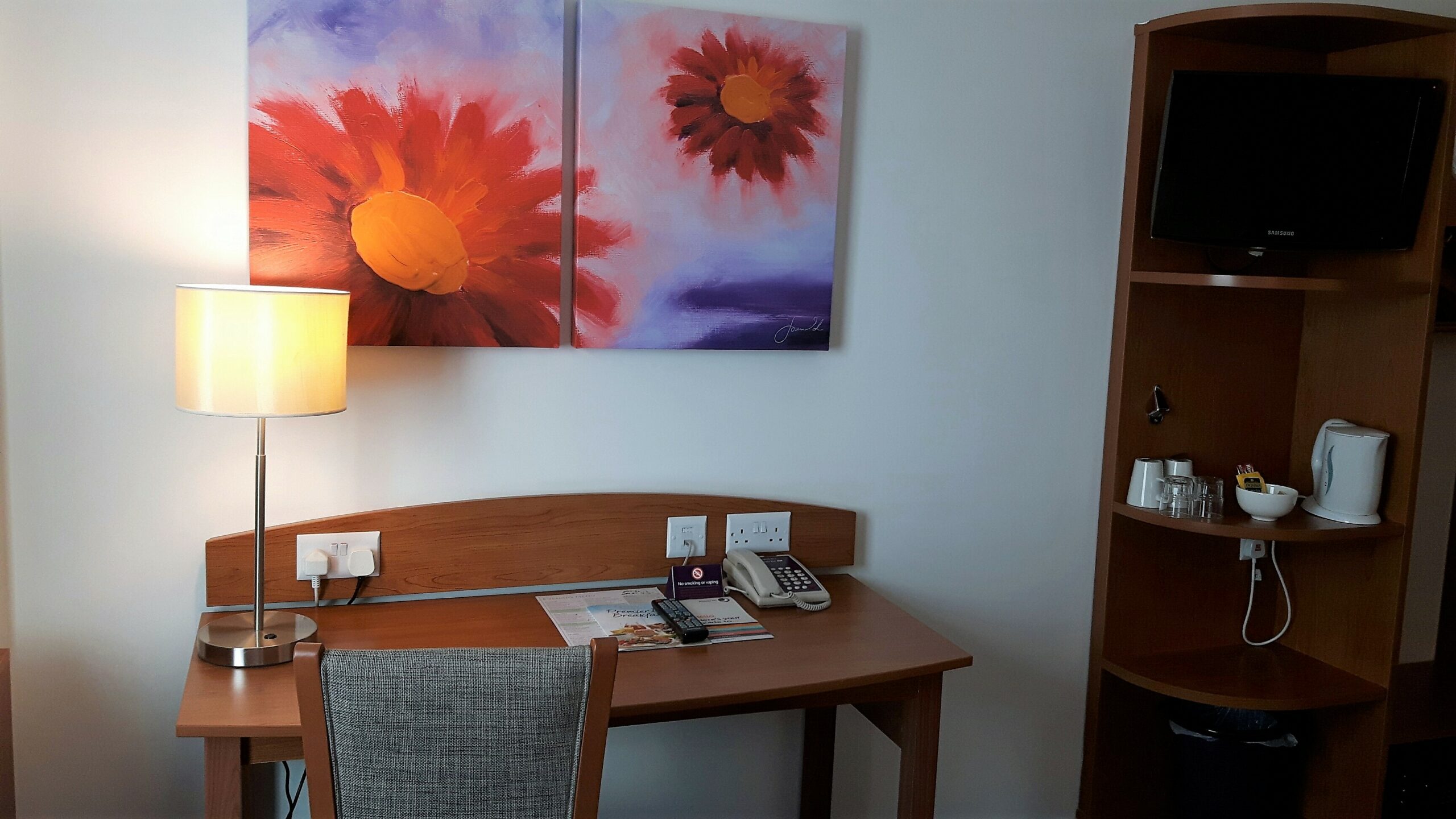 Bus service 423 runs every 15 minutes to and from Terminal 5 (Stand 6 at T5) and it takes less than 5 minutes.
Prices start from a ridiculously cheap £30 a night!
You can read the review here.
There's also the London Heathrow Airport Terminal 4 Premier Inn, but with similar prices and being less convenient, I'm not sure why you would stay there really.
Independent
Staycity Aparthotels London Heathrow

If you are looking for more space or a longer stay, there is the Staycity Aparthotels in Hayes. The other option IHG's Staybridge Suites is currently closed. Staycity is right by the Hayes train station which is less than 1o minutes into T2/3 Heathrow Central station. You have to change for T5 onto the Heathrow Express which takes the journey time up to around 20 minutes. It's also only 20 minutes to Paddington which could be handy if you want to pop to town.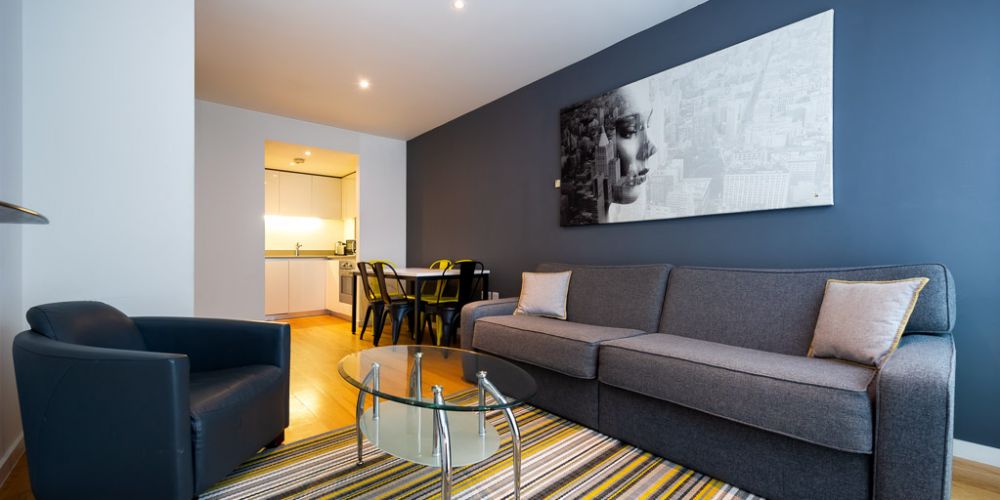 All apartments come complete with kitchenettes, living, dining and work spaces, and complimentary highspeed WiFi. There are hotel-quality amenities including 24 hour reception, gym, on-site guest laundry, meeting rooms and Staycafé serving breakfast, sandwiches, paninis and pizzas, as well as Starbucks coffee, beer, wine and spirits. The takaa tak+ restaurant on the first floor has an outdoor terrace too.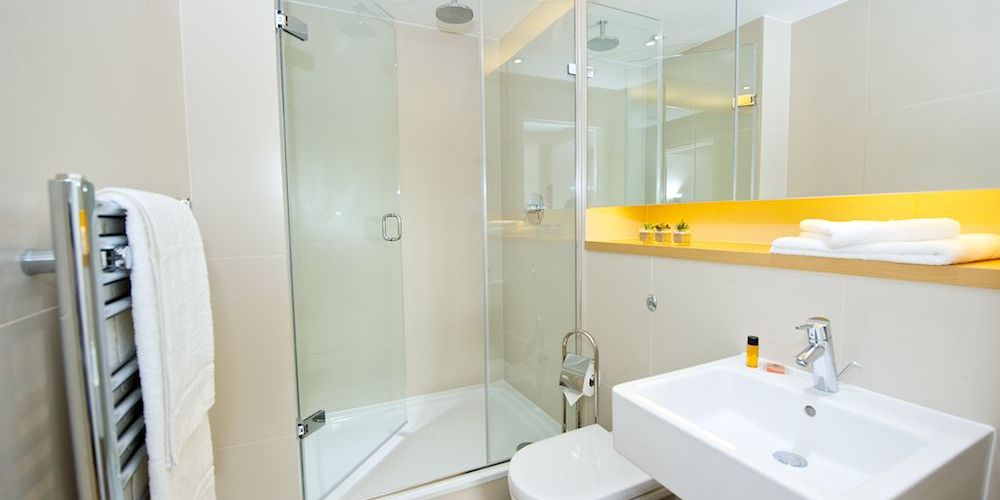 Prices start from £95 a night.
You can find more information and book here.