Following on from our earlier article, which covered the most exciting luxury hotels opening in the UK (you can find it here), we have part 2: Europe. Here, we're taking a sneak peak at the range of fantastic hotels set to open across the continent, from Ireland to the Aegean Sea.
Let us know your favourite below!
Six Senses Loire Valley, Saint-Lauren-Nouan, France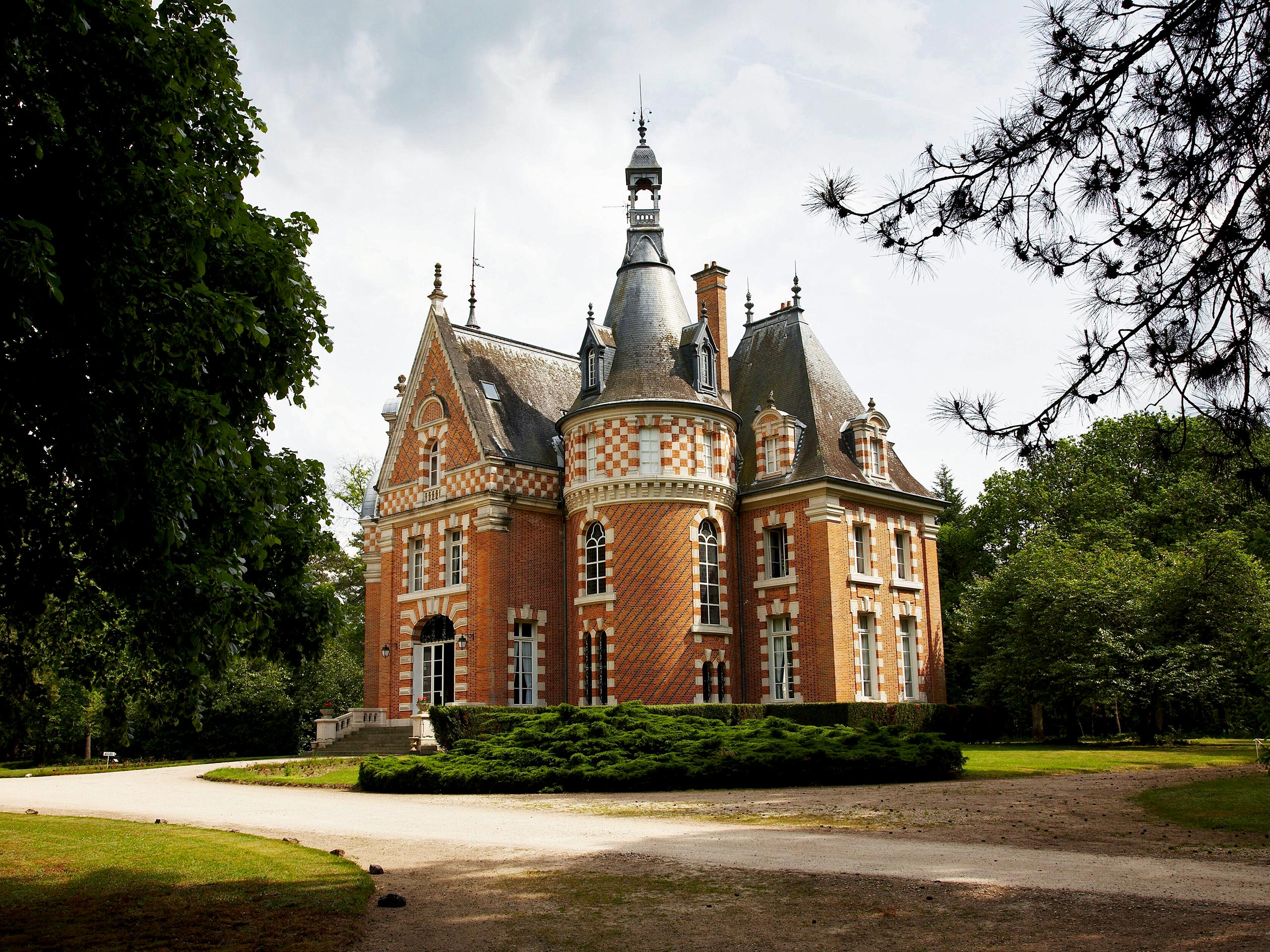 Six Senses has been very busy the last few years – since it was acquired by the InterContinental Hotels Group (for a cool $300 million) in 2019, there have been a range of amazing new openings for travellers to enjoy. The newest in this impressive line-up is in the stunning Loire Valley, just an hour south of Paris by high-speed train.
Only a few miles from the iconic Chateau de Chambord, the new resort will be located in the village of Saint-Laurent-Nouan and part of the 1,400 acre Les Bordes Estate. Home to the Les Bordes Golf Club (one of the most prestigious golf clubs in the world, so we're told), the resort estate will also encompass stables and equestrian facilities, a swimming lake, petting farm, art gallery, walking and biking trails and a tennis centre.
Guests can also opt to relax in the historic chateau building, which will house the reception area and a restaurant (gourmet, of course – after all, this is France) and bar. The 88 guest suites and villas will be scattered about the acreage, throughout the woodlands and by streams. If that doesn't sound like a Disney filming location, then we don't know what does.
There will also be 70 residential villas on offer, a Six Senses Spa and a conference centre. The property is being developed with sustainability in mind without compromising luxury, and is set to open in May 2022.
Hotel La Palma: Italy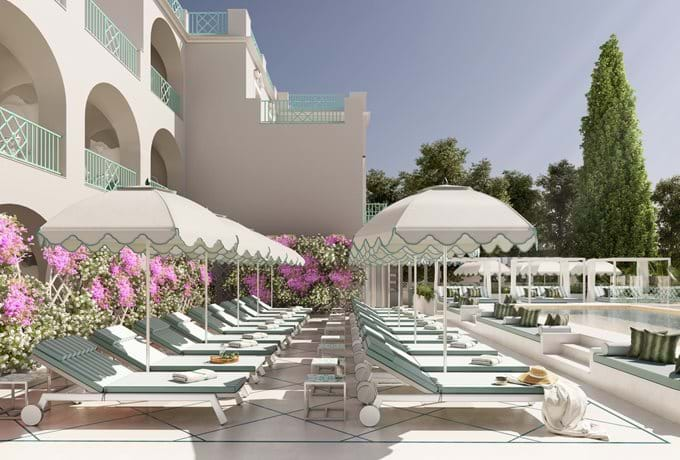 The original Hotel La Palma is the oldest hotel on the Isle of Capri, and is currently undergoing an exciting re-development by luxury hotel brand the Oetker Collection.
The iconic property will retain its original name, and the refurb will honour the hotels 1822 roots, as well as encompassing 'the mid-century glamour of Italian beach clubs, and the modern hospitality needs to create 'la dolce vita''.
The property features 50 rooms, including 18 suites, all with private balconies or terraces. Located right near the central 'piazzetta', Hotel La Palma will provide new areas for guests and locals alike to eat, drink and socialise. Fresh additions include a rooftop restaurant and bar, a beach club, a newly built pool deck and high-fashion boutiques. There will also be a spa with three treatment rooms, including one double treatment suite, a sauna, steam bath and ice shower, relaxation space and fitness centre.
The property is set to reopen in Spring 2022 – and we are counting down the minutes.
Cashel Palace, Ireland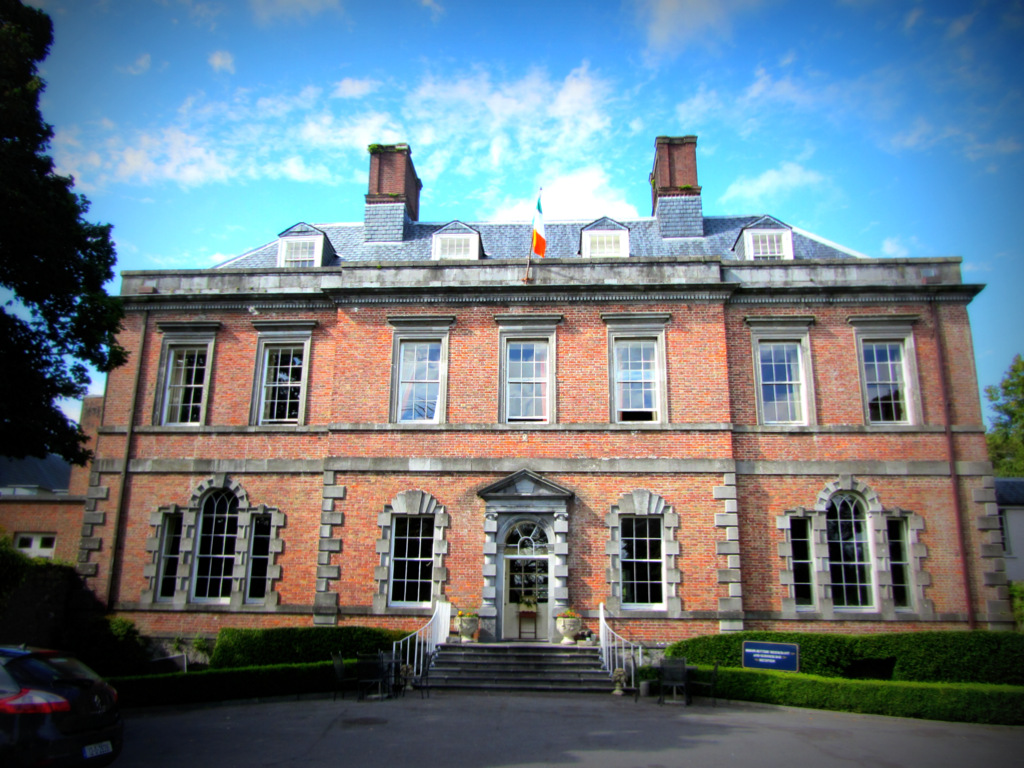 Located in 'the heart of Ireland', by the Rock of Cashel in picturesque County Tipperary, is Cashel Palace. The soon-to-be meticulously restored Palladian manor will offer guests a choice of 42 unique rooms, along with 6 suites. The refurb will also include a 'magnificent' ballroom, and a spa that overlooks the carefully landscaped gardens.
Guests will also be able to enjoy a meal at the Bishop's Buttery Restaurant, which will serve a locally sourced, seasonal menu, or a drink at the original Guinness Bar.
Past guests at the property include Elizabeth Taylor, Ronald Reagan, and Jacqueline Kennedy, to name a few. The hotel is slated to re-open in March, 2022.
One&Only Kea Island, Greece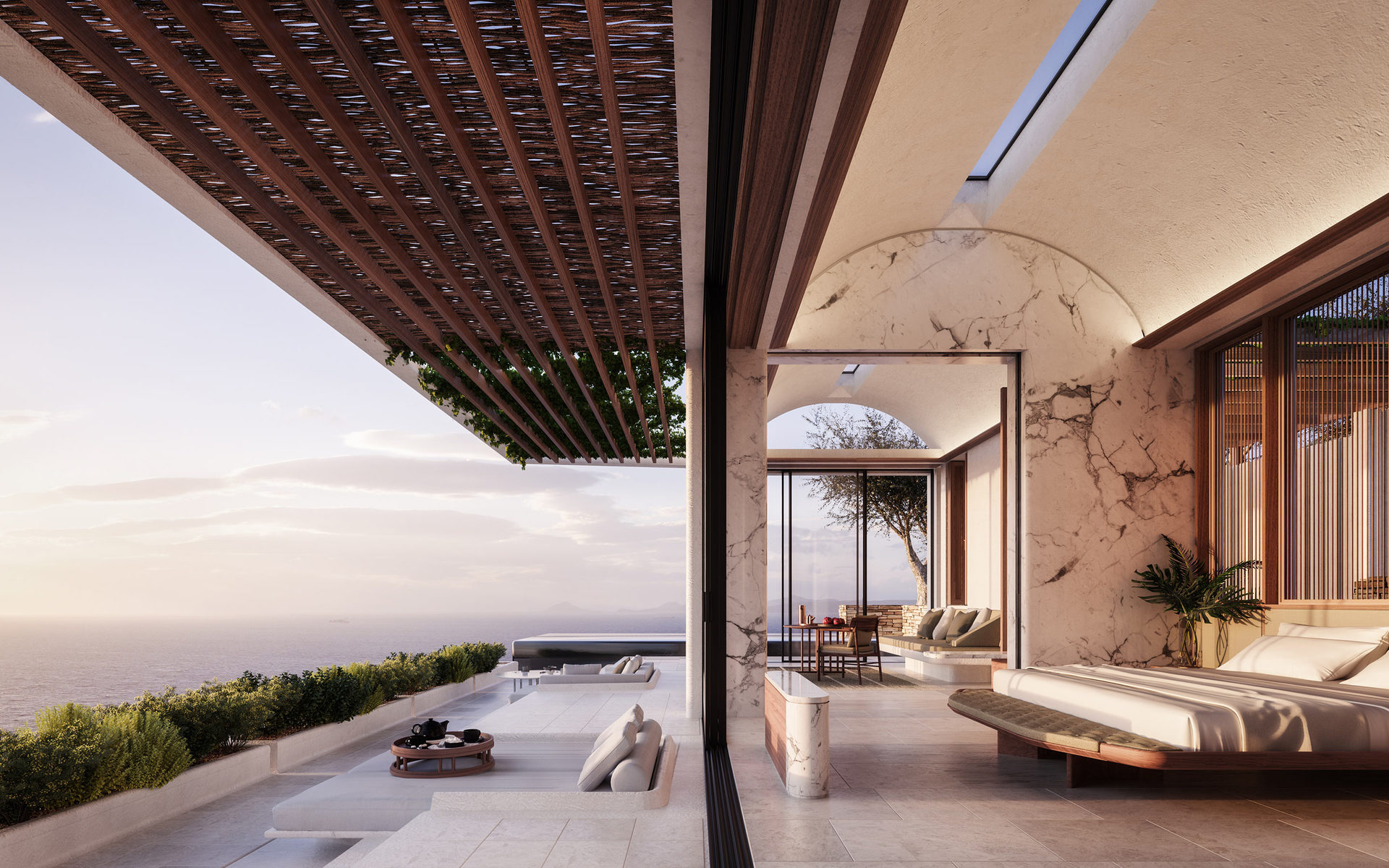 Sitting directly along a stunning stretch of 65-hectare coastline is the One&Only Kéa Island. Currently under development, the new luxury retreat will sit on the western side of the beautiful Kéa island, which is only a short trip from Athens. The property will feature 75 villas, as well as individual private residences.
This place is fancy – don't expect to be arriving by the local bus. Guests will arrive on a private luxury yacht or via an exclusive resort helicopter. Other fancy additions will include three restaurants and two bars, each 'defined by their own distinct ethos, energy, design and flavour'. There will also be a state of the art fitness centre with both an indoor and outdoor space, and a wellness-focused spa (officially described as an 'indulgent destination spa, in introducing traditional and holistic practices fused with modern spa therapies'). Oh, and did we mention the cantilevered lounge, built into the cliffside? Just for you to sit and watch the sunset.
This is the second European resort in the pipeline for One&Only Resorts, following the One&Only Portonovi in Montenegro. Although there is no official opening date as yet for this one, there are whispers it will be open early Summer, 2022.
Six Senses Crans-Montana, Switzerland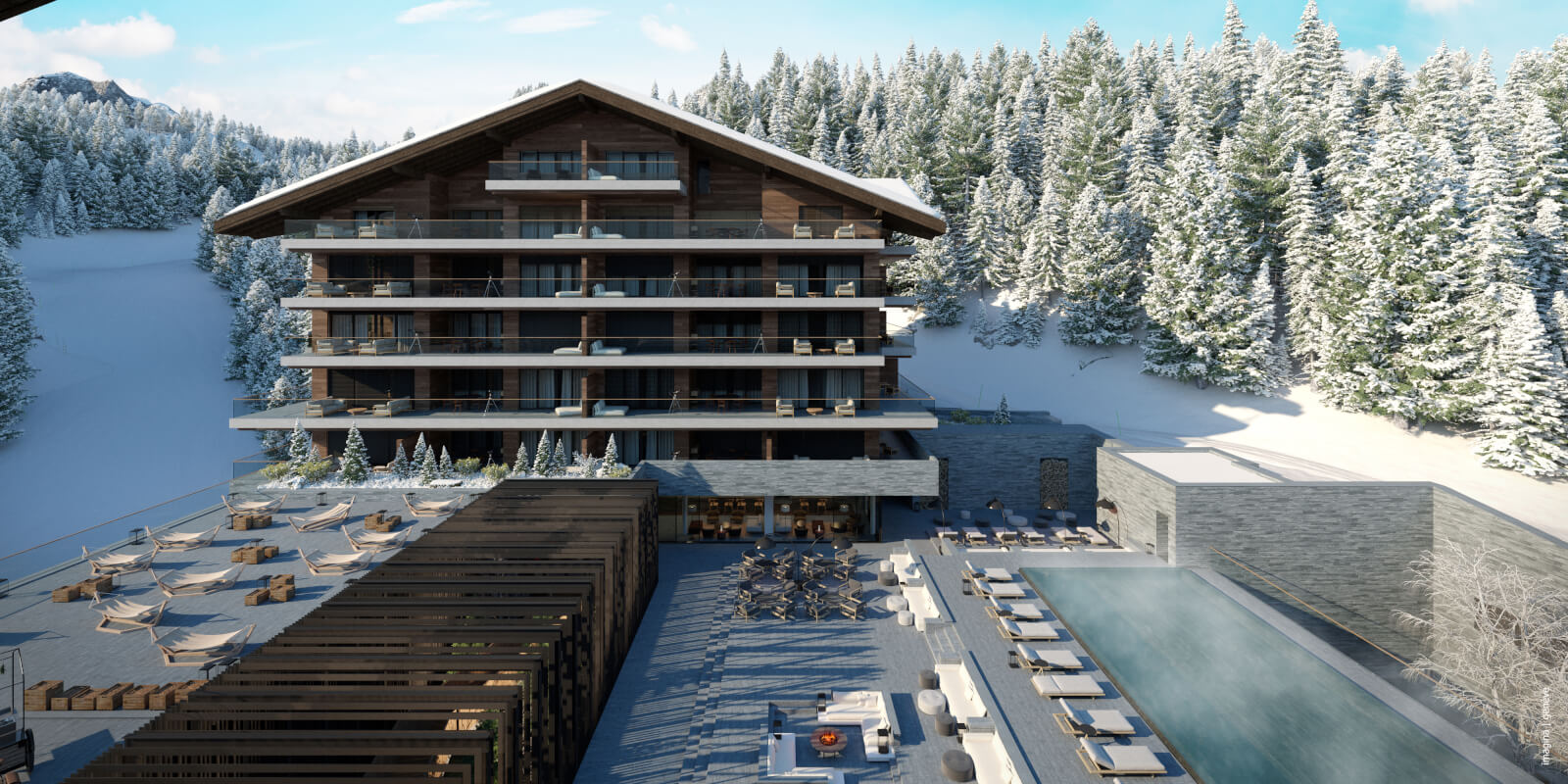 As we mentioned before, the Six Senses team have been a busy bunch! Guests at the soon-to-be-opened Six Senses Crans-Montana can wake up the breath-taking views of the Alps, with the iconic peaks of Mont Blanc and the Matterhorn directly opposite. Just two hours from Geneva by train or car, this resort promises an easily accessible getaway in an 'exquisite Swiss setting'.
Comprising 47 guest rooms and suites, the property will also feature 17 residential units available for purchase (with 13 of those under provision to be available to foreigners). Other amenities include an indulgent lounge, three restaurants, an open-air cinema, a sun terrace, a bar and a retail space – oh, and did we mention the spa? With a sustainability focus, the property incorporates recycled, repurposed and locally made materials into its construction and finish.
Located in the idyllic Swiss village of Crans-Montana, perhaps the best feature of this property is its prime spot directly on the slopes, boasting ski-in and ski-out access. During summer, a range of walking and biking trails, bush walks, lakes and more are available for guests to enjoy.
The property is the first Six Senses resort in Switzerland, and although originally slated to open in 2021, it is now set to open sometime in 2022.
Bvlgari Roma Hotel, Rome, Italy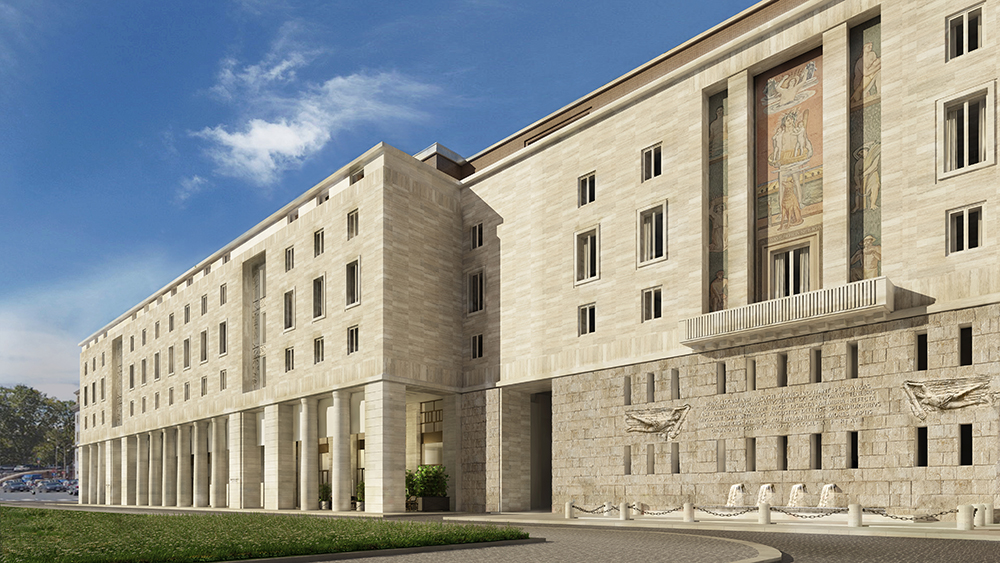 The home of Bvlgari's latest collection – sorry, hotel collection, not handbags – will be ideally located in the central Piazza Augusto Imperatore, in the heart of the Campo Marzio neighborhood. Only minutes from iconic sites such as the Spanish Steps, it is also close to the flagship Bvlgari store located on Via Condotti.
Featuring over 100 rooms (most of them suites), the imposing looking property will also be home to the prestigious 'Il Ristorante', curated by Michelin-starred chef Niko Romito, and 'The Bvlgari Bar'. Both will be located on the top floor, offering guests unparalleled views of the city skyline. There will also be a prestigious, 10,500-square-foot spa with an indoor pool, a gym, a library (full of books about the history of jewellery) and a 65-foot swimming pool.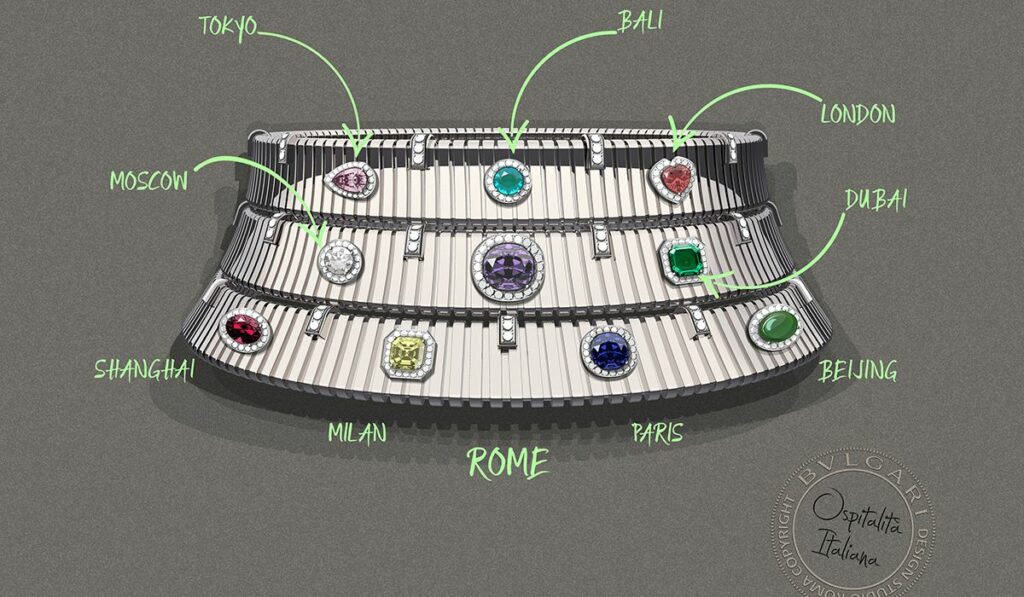 To mark the occasion, the fashion brand created 'The Bvlgari Ospitalità Italiana Necklace': a white-gold choker featuring 10 different precious stones, each one representing one of the locations of the Bvlgari Hotels & Resorts collection. Love it.
As yet, there is no official date for opening – the website just says that it is 'opening in 2022', though there are rumours it is set to be ready for the summer season.
The Madrid EDITION, Madrid, Spain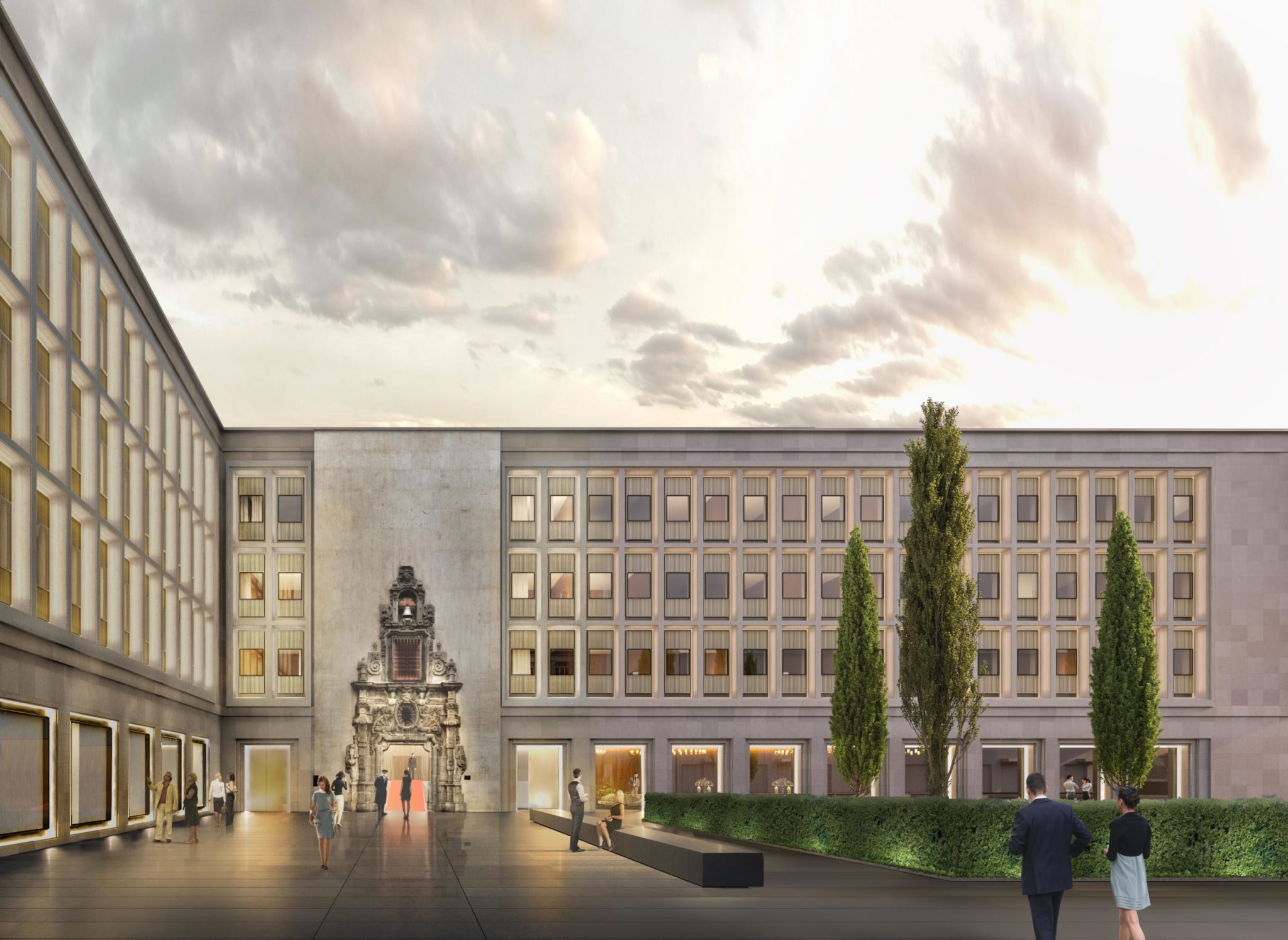 A new one for the Marriot brand, The Madrid EDITION will showcase 200 beautifully appointed guest rooms and suites (some with terraces). Also on offer will be flexible 'studios' with over 350sqm of space, able to host large and small events as well as meetings.
The property will boast five unique food and beverage options, including a cocktail bar, a signature restaurant, a 'Sky Bar' and a rooftop terrace. There will also be a state-of-the-art fitness centre, spa and outdoor pool for guests to enjoy.
Centrally located in a quiet, historic square, the Madrid EDITION will be within walking distance to a range of iconic sites, including the Plaza Mayor, a range of art museums, shopping districts and the Puerta de Sol. According to the company's website, the hotel will 'manifest the people and the culture of the city and will become synonymous as a stunning microcosm of one-of-a-kind food, beverage and entertainment offerings'. This is the second Spanish property under the EDITION banner, after Barcelona opened in 2018.
This one is set to open in early 2022.
Grand Hansa Hotel Helsinki, Finland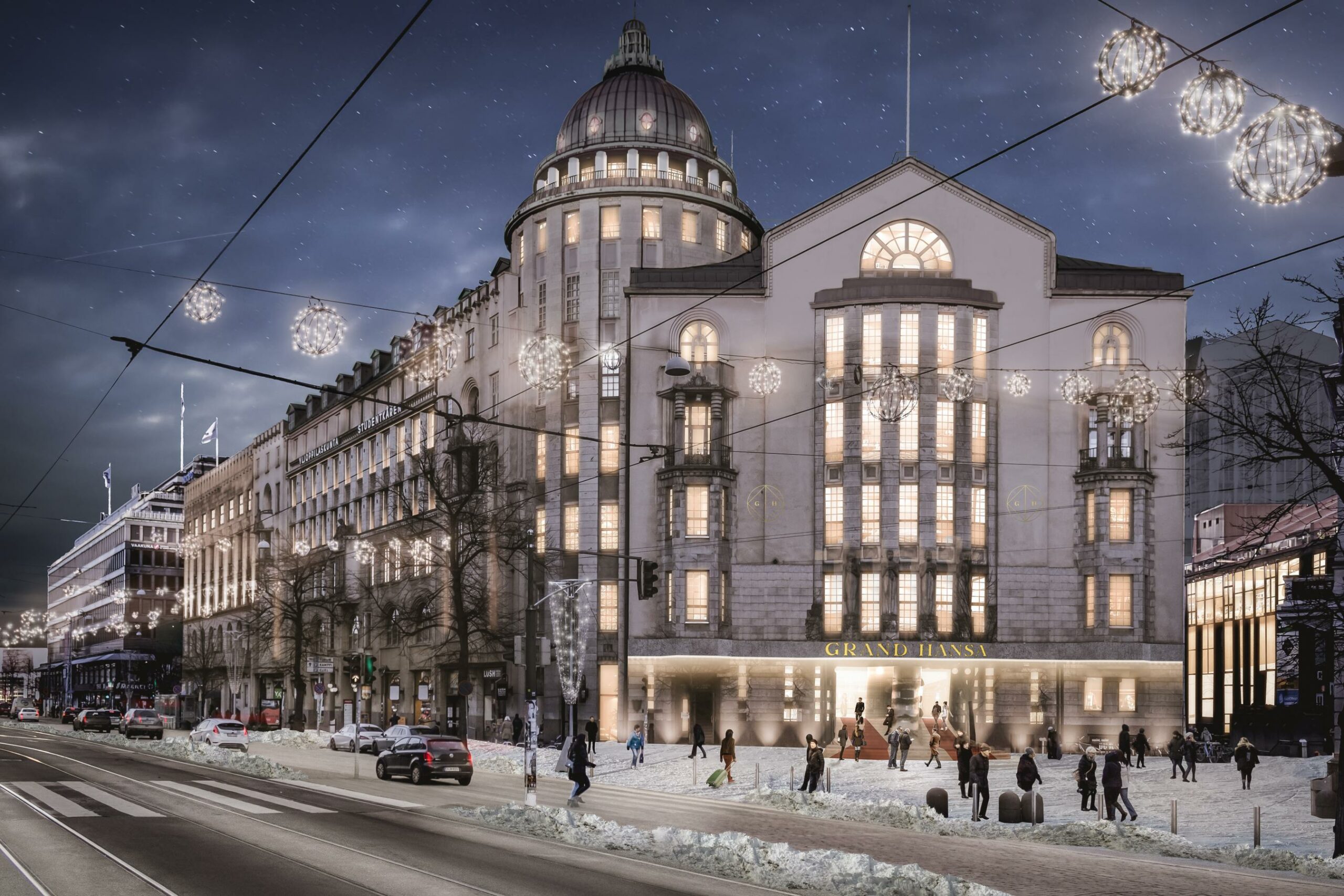 This exciting new property represents Hyatt's foray into Finland. In partnership with local company Skanska. The project was first announced by Hyatt in December 2019 (pre you-know-what), saying that it would be the first 'Unbound Collection by Hyatt' property in Scandinavia.
The Grand Hansa will be renovated with a brand new entrance (while retaining the original heritage-listed façade, which dates back to 1910), and a re-imagining of the ground floor space with a range of new food, beverage and conference facilities to be added. The hotel will feature 224 rooms, and the interiors will be inspired by Finnish folklore and mythology, as well as representing the history of the city. Located directly opposite the Central Railway Station, and only 30 minutes from the airport, the property is ideally located for those wishing to explore Helsinki and beyond.
Originally expected to open in 2022, the Grand Hansa is now slated to open in the second quarter of 2023.
Sea Breeze Santorini Beach Resort, Curio Collection by Hilton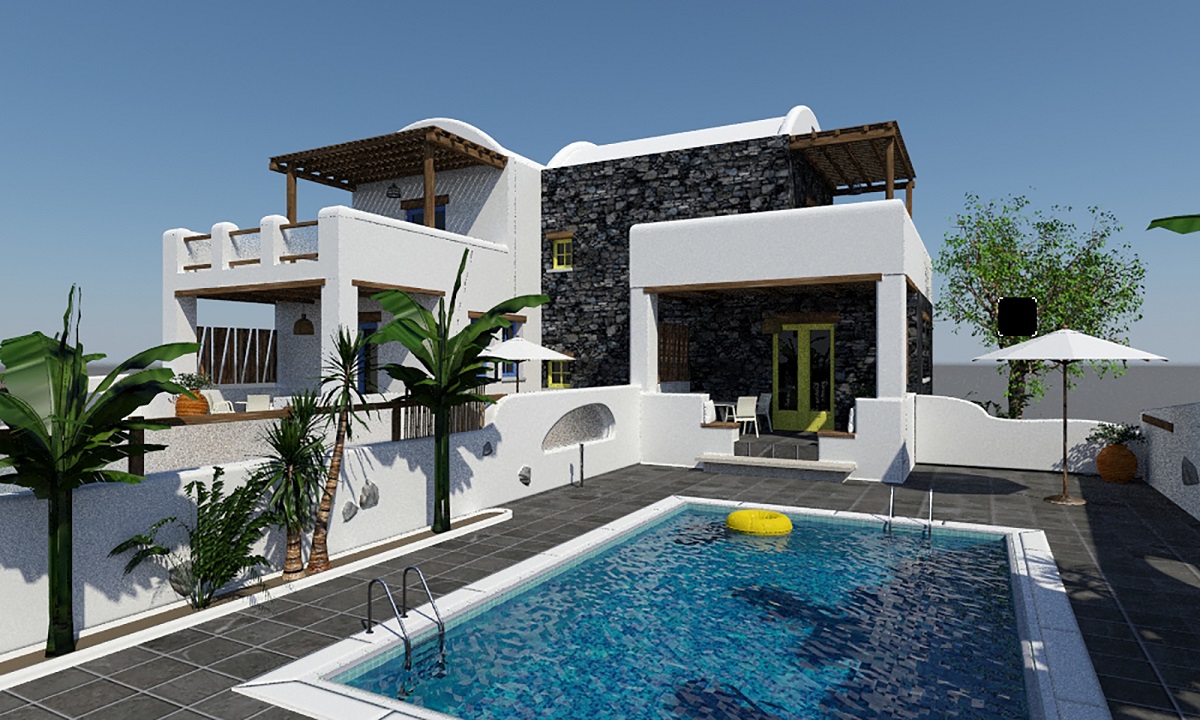 Due to launch in Spring 2022, this property will be the second Curio Collection by Hilton in the Greek islands. The 37-room hotel will be Hilton's first in stunning Santorini and comes complete with its own private beach. Each room will feature its own private terrace and hot tub or swimming pool. Beautifully designed rooms take inspiration from the surrounds: blue seas, whitewashed buildings and rugged natural beauty.
There will be two on-site restaurants and two bars to choose from, as well as two pools, a spa, beach lounges and fitness facilities. Located on the southern tip of the island, the hotel is a short drive from all the major attractions, as well as the airport and the port.
Rosewood Vienna, Austria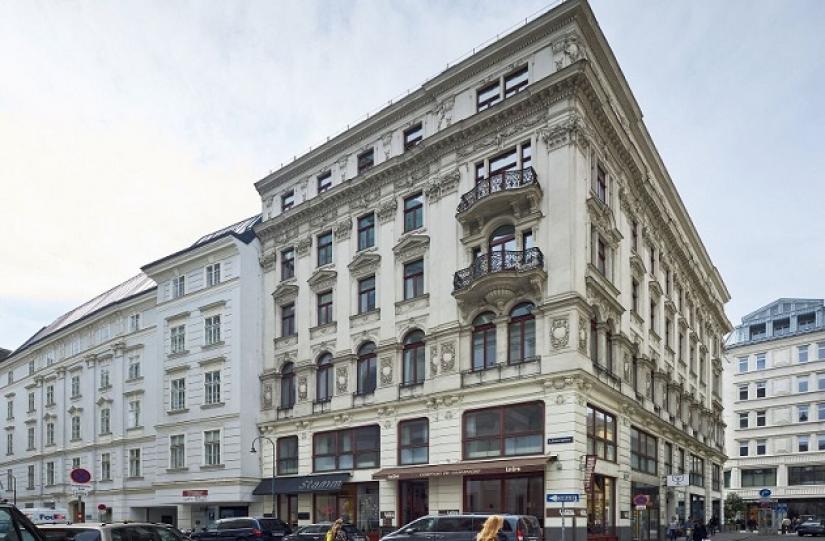 Housed in an historic 18th century building on the centrally located 'Petersplatz', the Rosewood Vienna will offer 99 spacious guestrooms and suites, both of which will feature separate spaces for entertaining and relaxation. The style will combine the best of European architecture and design, with a refined and modern twist, incorporating 'elegant artistic elements and the latest technological features'.
The property will also feature a range of dining and entertainment options, including an intimate, garden setting restaurant serving European cuisine and a rooftop bar with views of the city. Guests can also enjoy time in the 'Sense, A Rosewood Spa'; a private sanctuary for relaxation, and a meetings and events space which will allow for a variety of private meetings or conferences.
This one was originally set to open in 2021, and will now be opening in 2022.
COMO Le Montrachet, Burgundy, France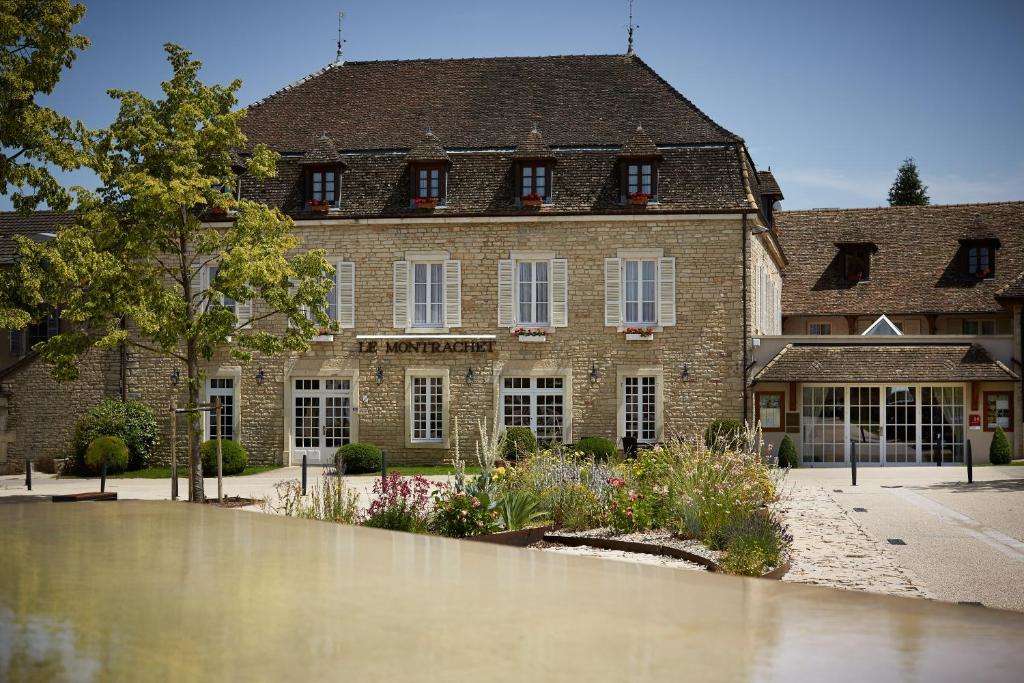 COMO is set to take on the Côte-d'Or region, providing unparalleled access to some of the most famous Grand Cru vineyards in the south of France.
The property will open in phases, and is a take-over of the renowned Hotel Le Montrachet, in Puligny-Montrachet, Burgundy. 31 rooms and suites will be converted into secluded 'sanctuaries', across four heritage listed buildings. The property will also eventually feature a COMO Shambhala Retreat, the first of its kind in France, and guests will also be able to expect 'exceptional dining options and an unrivalled selection of the finest wines from the local Burgundy vineyards'.
The beautiful heritage location sits right beside the charming village square, and guests can easily explore the local area; medieval towns, wineries, walks, museums and more.
Phase one of the redevelopment is set to be completed in 2022, and the hotel will continue to grow and evolve over the next decade.
Six Senses Rome, Italy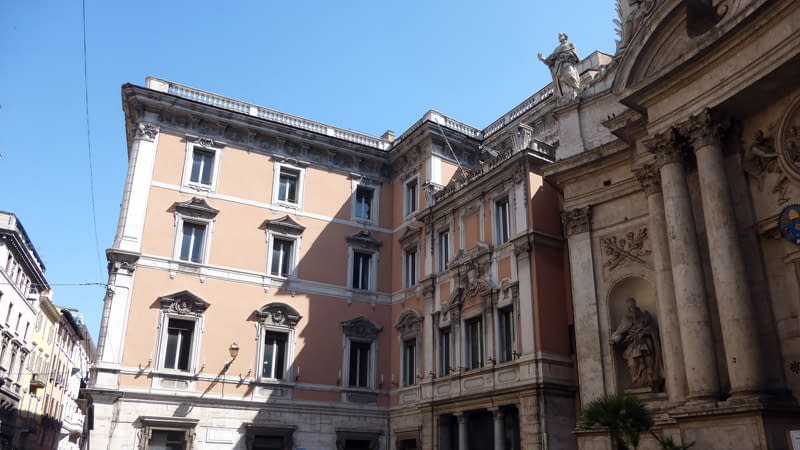 Another Six Senses (but the first to open in Italy) will be located right in the thick of the eternal city: in a palazzo building just blocks away from the Trevi Fountain and Pantheon. The historical property was originally a palace, home to Cardinal Giovanni Michiel (nephew of Pope Paul II) and was built in the late 1480s. The façade is UNESCO heritage listed and will be fully restored, as well as the central staircase.
The property will feature 95 rooms and suites, an outdoor courtyard garden, an open-kitchen trattoria and bar, an events terrace and a rooftop terrace complete with an organic fruit and vegetable garden and 360-degree views of the city. Located on the first floor will be the Six Senses Spa and Roman baths, which includes a range of treatment rooms, relaxation and wellness areas and a fitness centre.
The on-site restaurant will offer guests a 'modern interpretation of Italian flavours', focusing on locally-sourced ingredients. Guests can also take their flavour journey one step further, with a session at the Alchemy Bar in a private or group setting or learn more about sustainability at the Earth Lab.
Originally set to open late 2021, it seems this will be another one delayed opening until 2022.
Hilton Mallorca Galatzo, Spain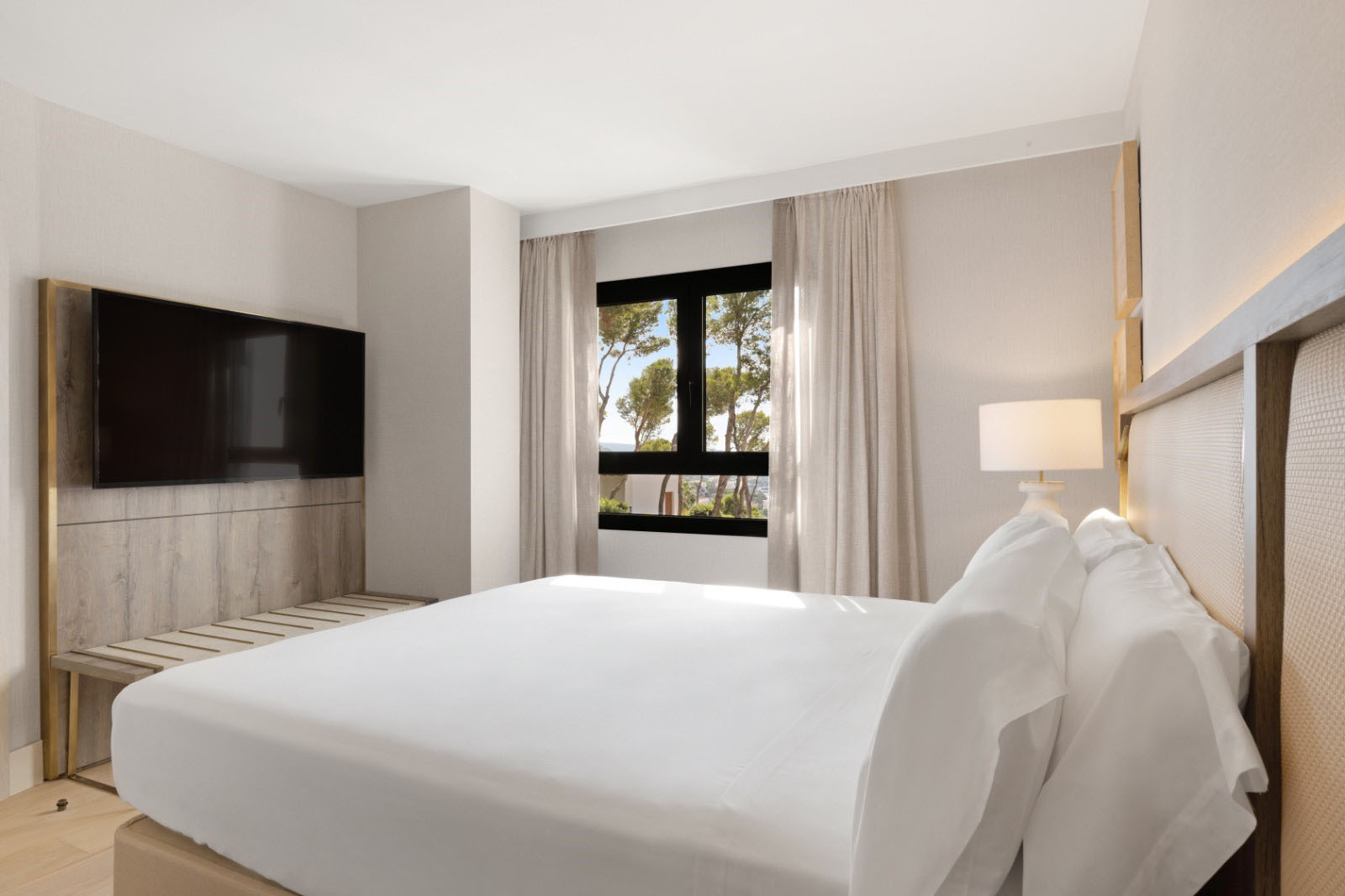 A new hotel under the flagship Hilton Hotels & Resorts brand is set to open on Mallorca's pristine Costa de la Calma. The property will feature 208 rooms and will be set out amongst 54,000 square metres of gorgeous gardens.
Guests can enjoy three swimming pools and two swim-up bars, meaning you'll never be too warm or thirsty, and a third traditional walk-up bar will be open in the hotel lobby, which will open up to an outdoor terrace. Two distinct restaurants will also provide guests with a range of dining experiences to choose from.
The Hilton Mallorca Galatzo will also offer a 1500 square metre spa and wellness centre, featuring six treatment rooms, a sauna, jacuzzi, sensation showers and more. There will also be a fitness centre and multiple tennis courts (personally, we prefer the swim-up bar for our exercise). Those looking to hold an event, conference or even a wedding can do so in one of the many meeting rooms or event spaces (the largest one will be able to hold almost 400 guests).
Only five minutes from the beautiful beaches of Paguera, as well as being close to world-class golf courses, the capital city of Palma and the airport, the property is ideally located for guests to easily explore the beautiful island. The property will be joining the Hilton Honors program once it's open.
The property is due to open in summer 2022.
If you are interested in any of these properties, don't forget that Debonair may be able to get you extra benefits such as upgrades, free breakfast and $100 credit while you still receive your status benefits and points – which you don't usually get when you book with a travel agent.
There are plenty more exciting properties opening over the next few years, despite the 'ronas best efforts. Which one are you most excited about? Let us know in the comments, and if there are any others you think we should check out!
And stay tuned for our next article, which will cover the most exciting hotels opening across the rest of the world, including the USA, Middle East, Asia and Australasia.