I recently spent quite a lot of time looking for a luxury London hotel for my birthday and was extremely shocked at the price of many of the hotels. Most were 50-100% more expensive than pre-Covid. However, there are still some that are much more reasonable in comparison, which make a better choice.
You may have to slightly sacrifice location to get the price you want, but when you could save hundreds of pounds and often get a nicer hotel. I think even with the odd Uber cost thrown in, it's worth it.
One of the best examples is the hotels along Park Lane. Both the Intercontinental and Hilton are very underwhelming for what you pay unless you use points. I recently stayed at the Intercontinental on points, but the room would have cost £525 for the lowest category room in a very dated hotel with few facilities. If you compare that to staying somewhere like the Pan Pacific, it's like chalk and cheese.
I've chosen hotels that are 5* with a luxurious feel rather than a standard 4* hotel which there are plenty of. These hotels are generally well under £500 a night, but you get a lot more for your money than some other luxury hotels.
Here are my top picks:
Pan Pacific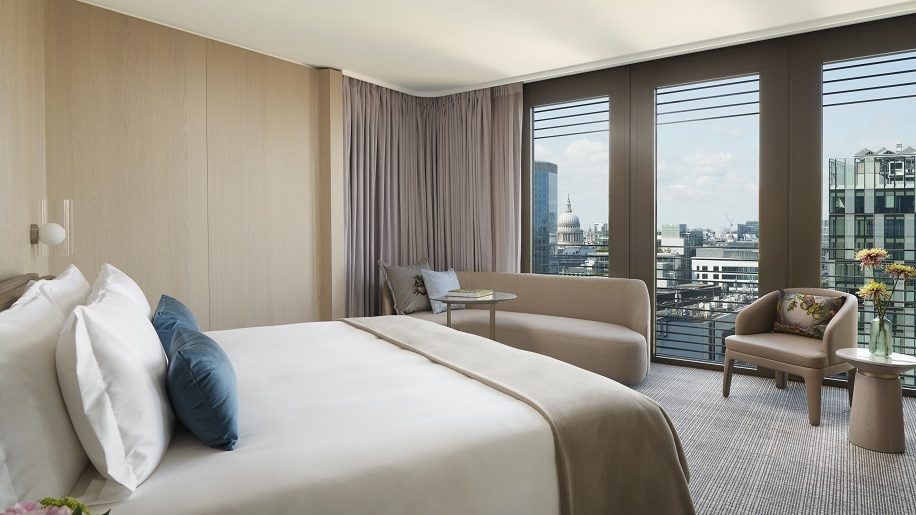 This would be my top pick of all the luxury hotels under £400 a night. If you love Asia and Singapore, this gives you a real flavour of that in an elegant and understated way. It's one of my favourite hotels in London.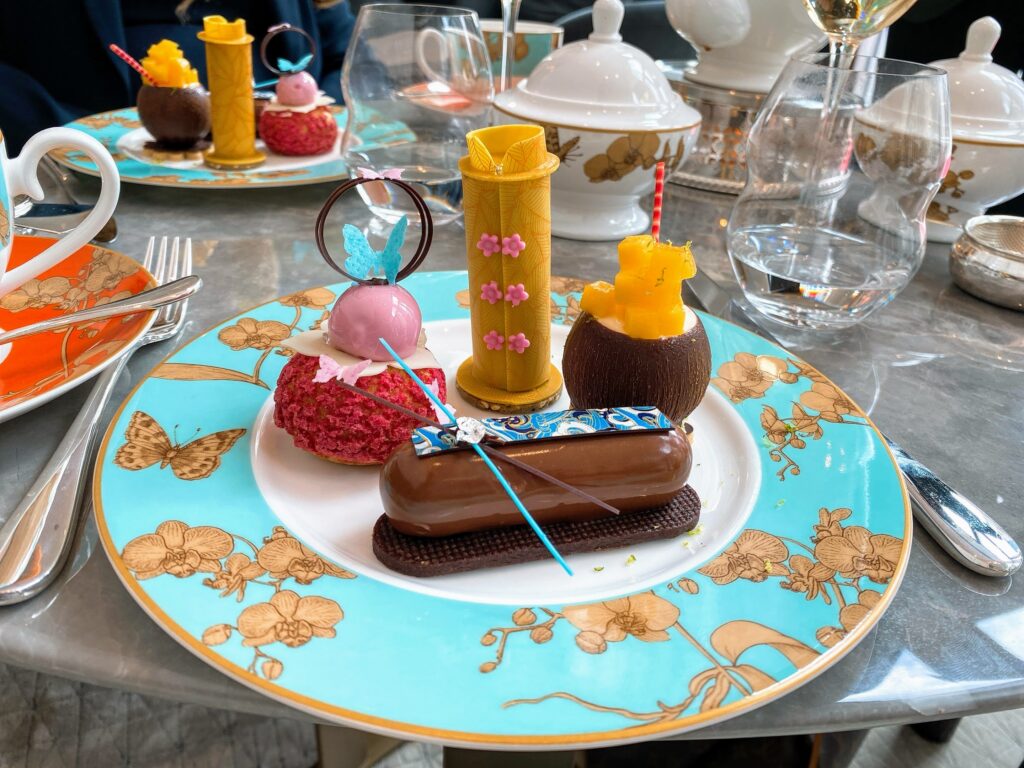 The pastry chef is TV celebrity chef Cherish Finden who was formally at the Langham. Her Singapore-style afternoon tea was an absolute triumph, but they also offer a more traditional option.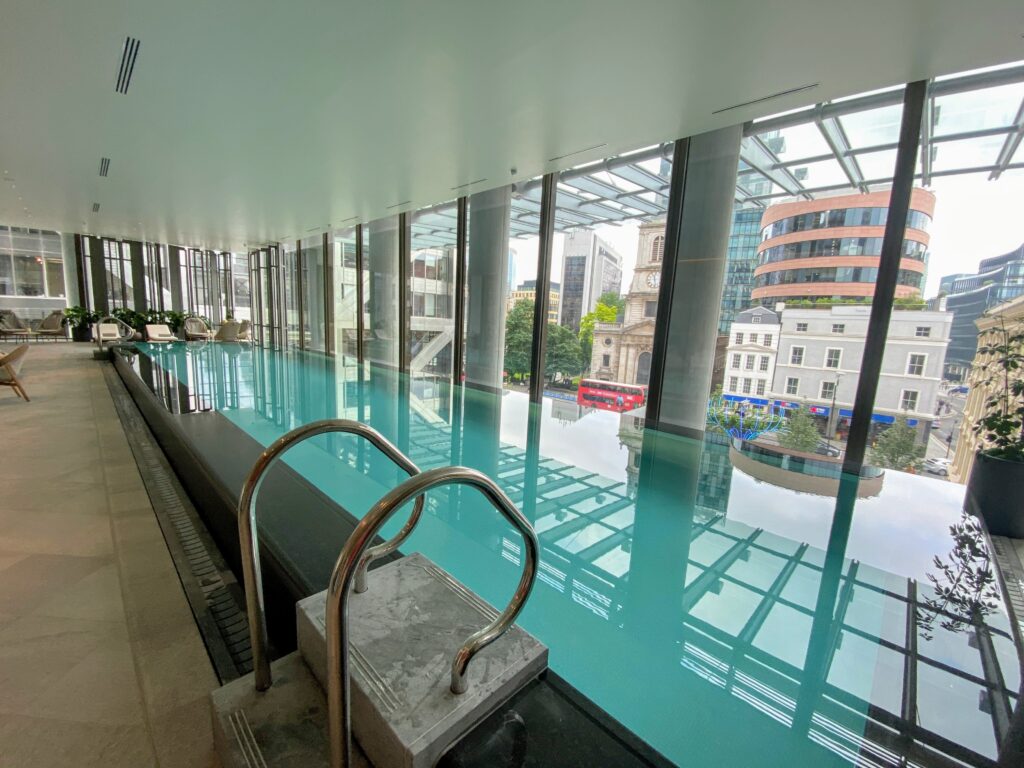 The hotel has lots of facilities including a pool, gym, spa and yoga/meditation space.
It is very close to Liverpool Street station so easy to get around. However, there is plenty to do nearby to with places like Eataly, Brick Lane and Borough Market not far away. You are close to the Thames, St Paul's, The Tower of London and the Shard too.
In the hotel is a casual restaurant which focuses on Asian favourites but has international choices as well. The atmospheric bar offers some great cocktails and an outdoor terrace.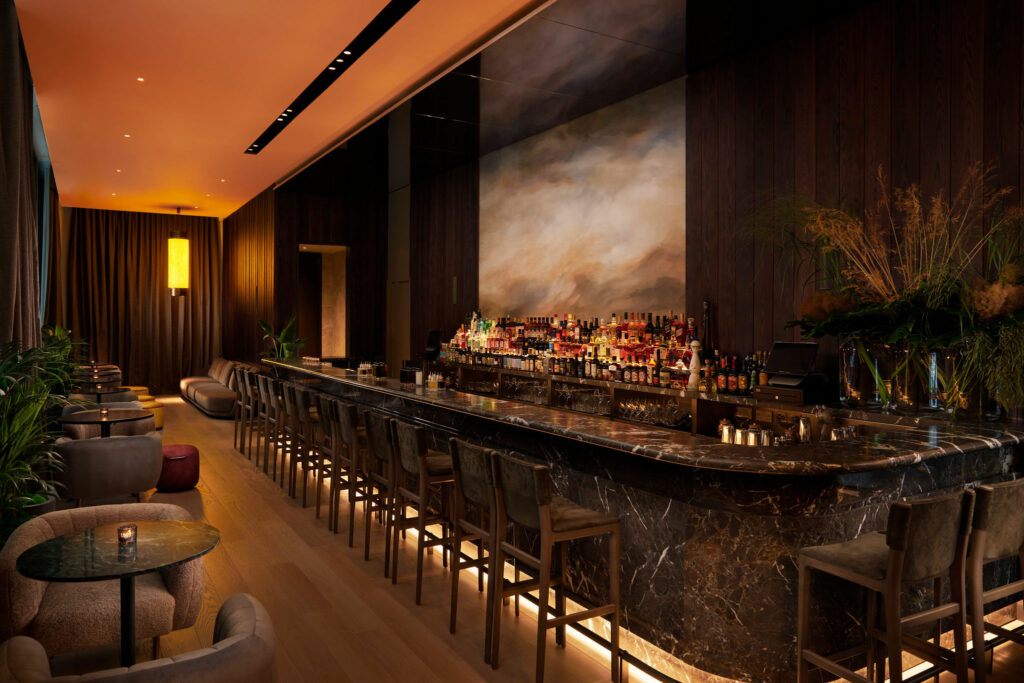 You can read my full review here.
Prices start from £369 on Booking.com but if you book through our partners, GTC, you can get a number of extra perks:
$100 USD Hotel Credit to be used once during the stay (exclusions apply)
Complimentary full breakfast for two daily
Early check-in and late check-out upon availability
Property will offer upgrade at time of check-in – subject to availability
Complimentary Wi-Fi
Welcome Amenity: Seasonal amenity by executive chef Lorraine Sinclair and our world-renowned executive pastry chef Cherish Finden
The Westin London City
Only a couple of minutes' walk from the river, this is not the greatest location for public transport as the nearest tube is a good few minutes away. It's situated in the middle of Monument, Bank and Blackfriars with all a similar 10 minute walk away. However, it's a very new hotel with a great spa and pool and a really good lounge too.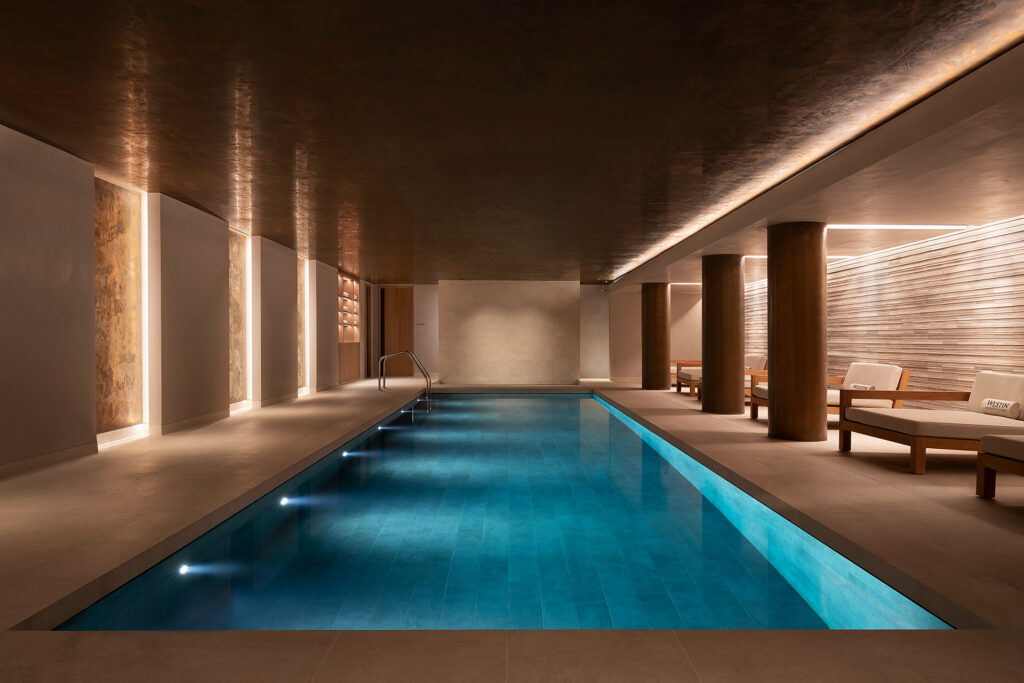 It is 7 minutes walk from St Paul's Cathedral and overlooks Shakespeare's Globe and the striking Tate Modern. The wine bar, Hithe and Seek, has fantastic views and a wonderful selection of wines and small plates. There's also a champagne bar in the lobby within the main restaurant.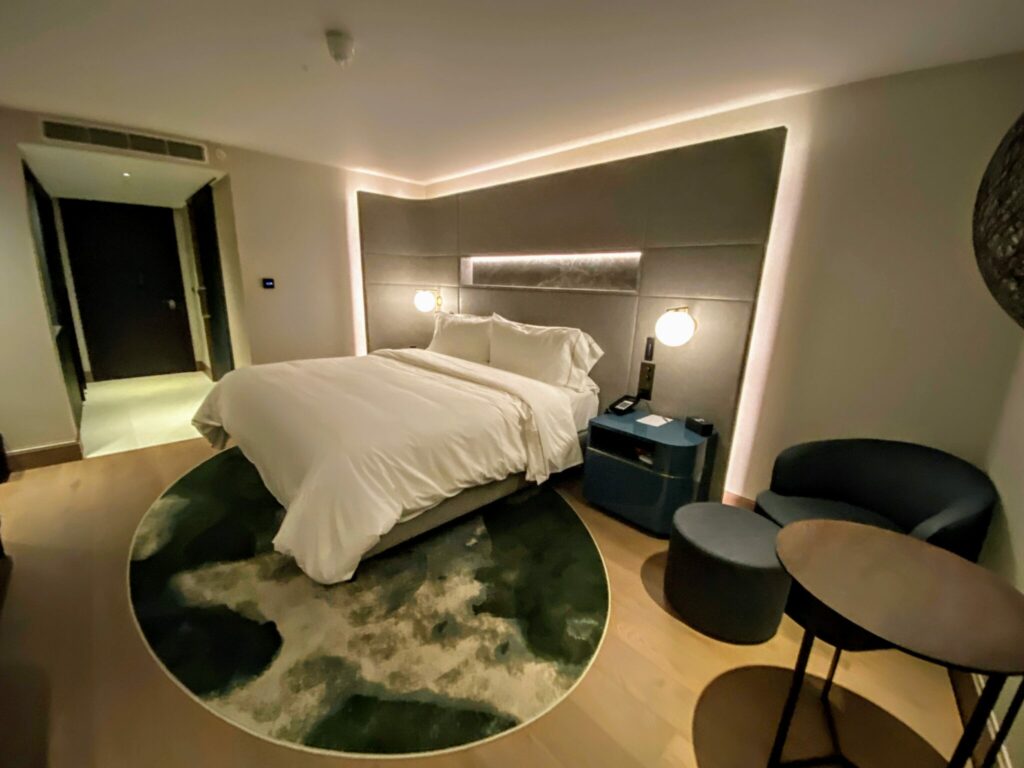 You can read my full review here. You can check prices and find more information on the official site. Or if you book with our partner GTC you get the following benefits:
Early check in/late check out, based on availability
Complimentary breakfast for 2, per room
$100 Credit (for select hotels)
Prices start from around £305.
Hilton London Bankside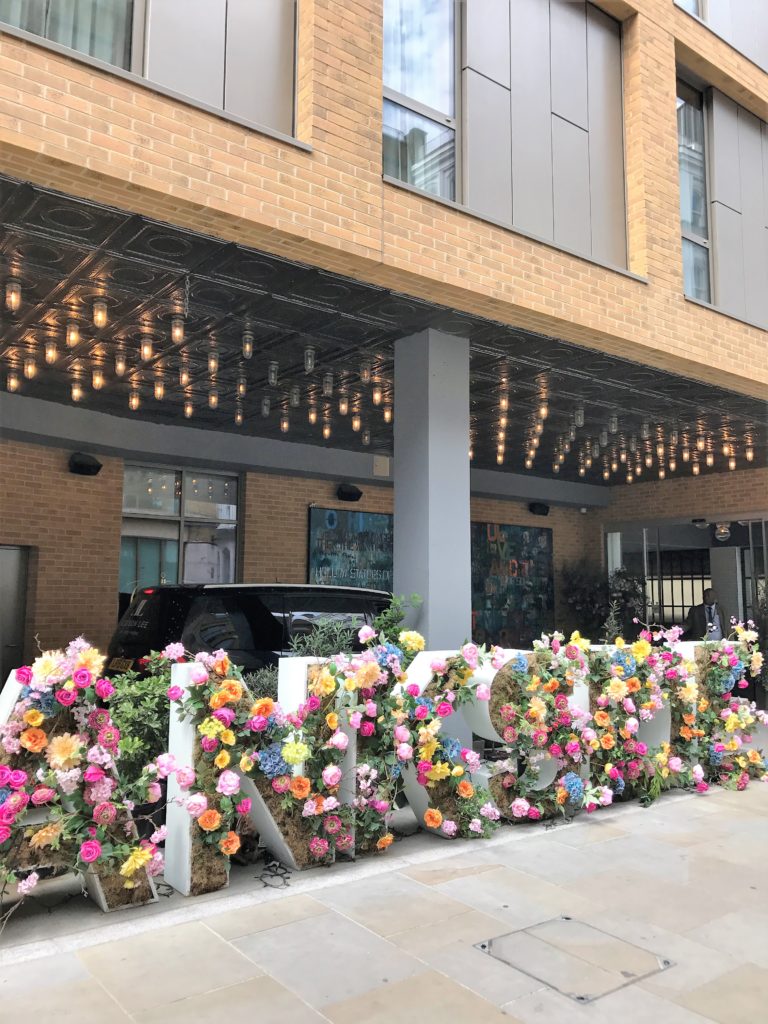 A glass of Prosecco welcomes you to what I think is the best Hilton in London in terms of value for money and facilities. The large pool is perfect for relaxing and if you want to indulge there is a spa as well.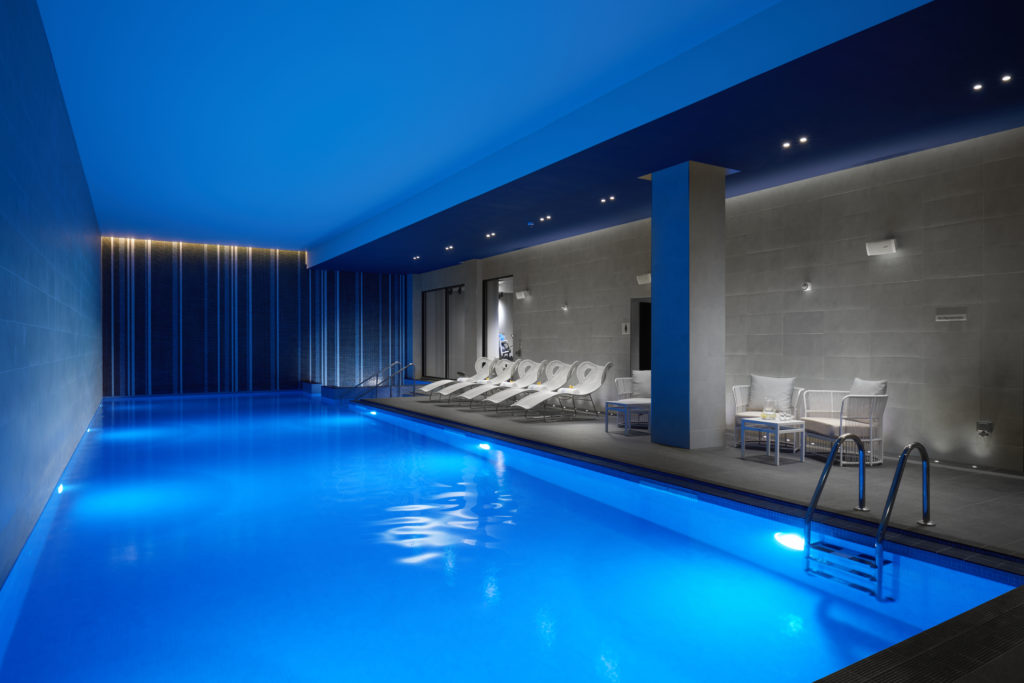 The lounge here is beautifully done with helpful staff and a good selection of drinks and canapes. If you don't have access, I also like the bar for a late night tipple or to start your evening off.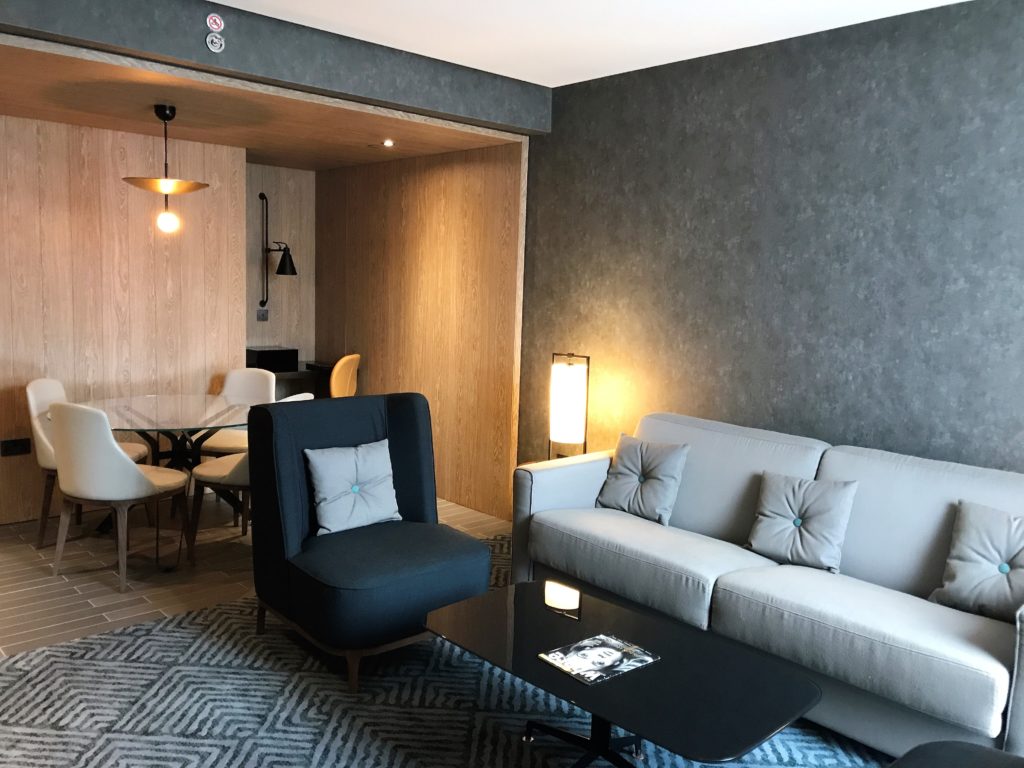 Rooms are very modern and well equipped if a little dark.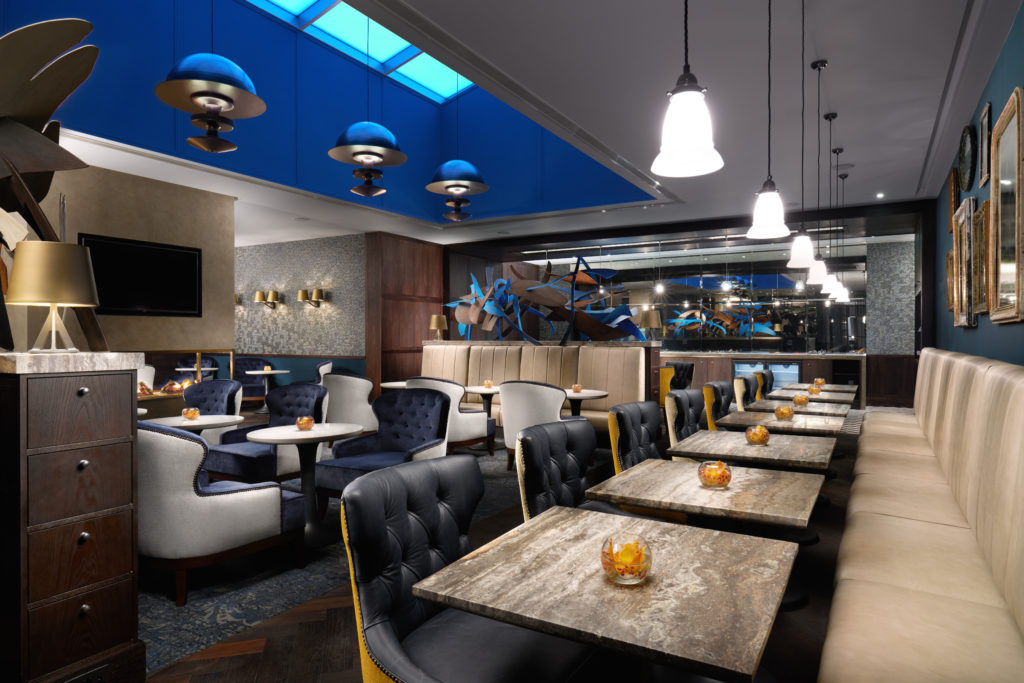 The hotel is situated within walking distance of Waterloo and around 5 minutes walk to Southwark tube. It's handy for Shakespear's Globe Theatre, the Shard, Tate Modern and Borough Market.
You can read our most recent review here.
Prices start from around £225. You can find out more information and prices here.
Sheraton Grand Park Lane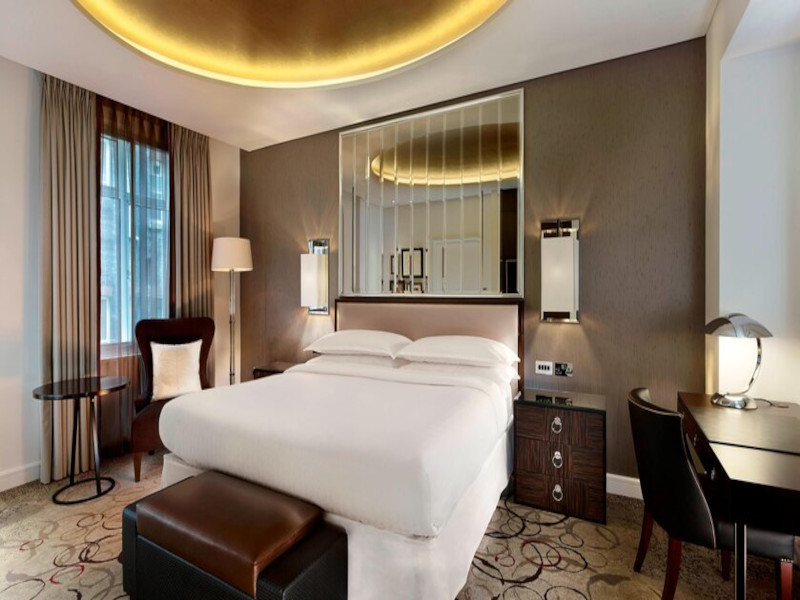 Generally, most of the hotels on Park Lane are old-fashioned and overpriced. The one that has impressed me the most but is just on Picaddily rather than Park Lane is the Sheraton.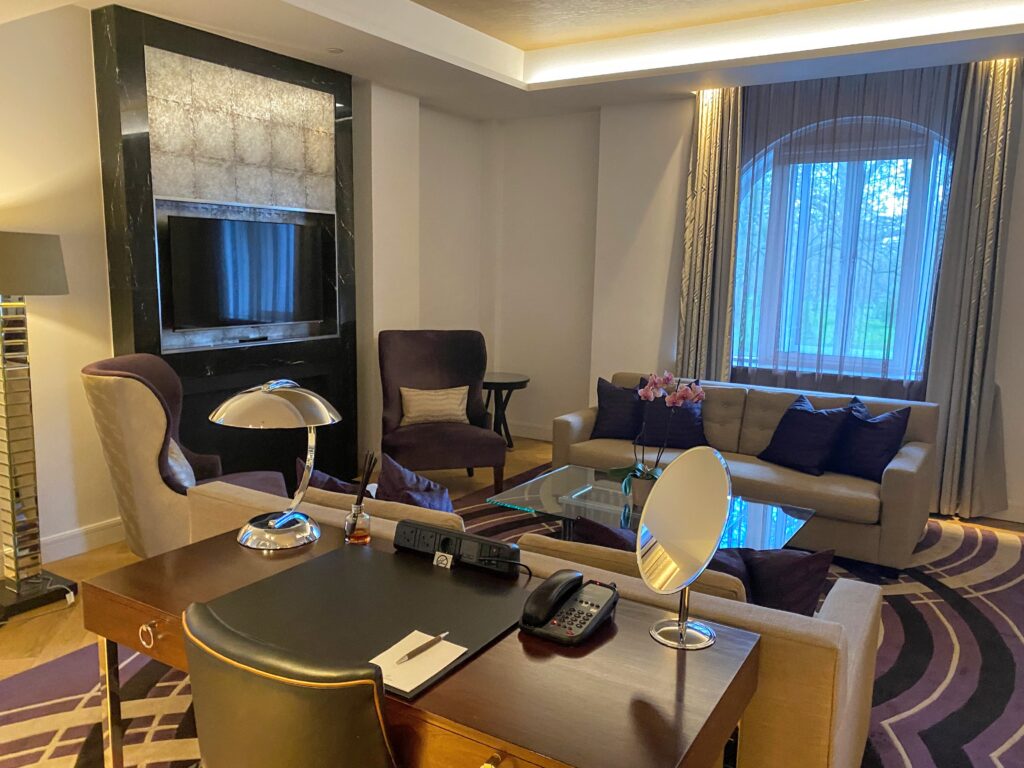 The hotel has a real sense of its 1920s grandeur as you enter, and staff are generally excellent. It doesn't have a pool or spa, but you are right opposite Green Park if you want a stroll! There is, of course, also a gym.
The location has many of the top hotels, restaurants and shops within a short distance, and the nearest tube station is Green Park.
I particularly like the Palm Court where you can have afternoon tea or a drink.
As a Marriott Platinum, I have received a good upgrade both times I have stayed at the hotel. I've yet to experience the lounge yet as it wasn't open the first time I went, and I didn't have time on my second visit, but it does have one! I popped my head in last time and it looked elegant.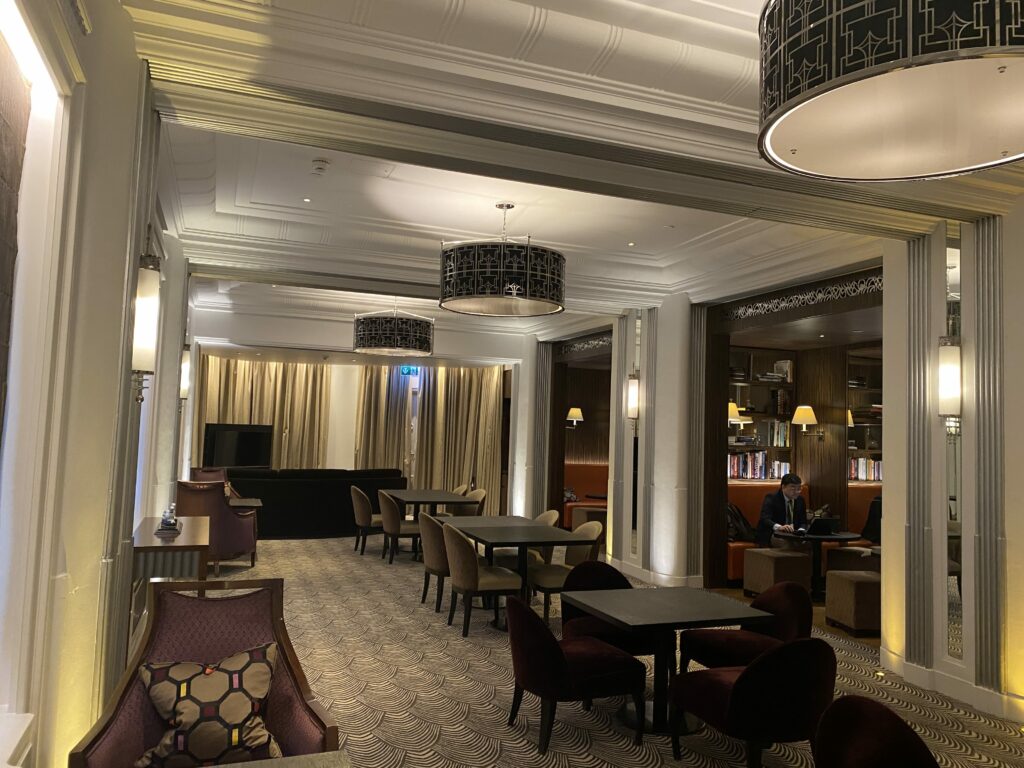 You can read my full review here.
Prices start from £350 You can check prices and book on the official site here.