This is a review of the new Pan Pacific Hotel London near Liverpool Street which opened in September 2021.
I have made no secret that my favourite London hotel has always been The Corinthia. I judge my top three by not only the rooms but also the service and facilities as well as what you get for your money. My second favourite was the Club rooms at the Langham with the third place going to the Biltmore which is part of LXR by Hilton.
In this review, I will be looking at the rooms and facilities of Pan Pacific Hotel London and in part 2 I will look at the food and drink, plus what offers are available. The Pan Pacific Hotel London is worth visiting just for a drink or something to eat. The afternoon tea is the best I have had with celebrity Chef Cherish Finden bringing her Singaporean Heritage to the hotel.
Having stayed at the new Pan Pacific Hotel London, we have a new addition to my top three London hotels. Here's why.
Location
In years gone by, I never would have considered staying around Liverpool street, considering it a business-orientated location. Nowadays there's a lot to do in the area, particularly if you are a foodie. You can see my list of what to do in the area in this article. I forgot to mention it is also home to the amazing Duck and Waffle which has amazing views, is open 24 hours a day, and does innovative food and cocktails.
Being a few minutes walk from Liverpool Street makes it ideal for transport links too with the Central, Hammersmith, Metropolitan and Circle lines all at Liverpool Street.
I stayed at the hotel twice, once the day after it opened on 2 September and then a second time in early October. Pan Pacific is a Singaporean company and this hotel definitely has a Singaporean flavour to it but in a subtle way.
Check-in

From the outside, the modern building is very unassuming compared to the likes of the grandeur of some of London's top hotels.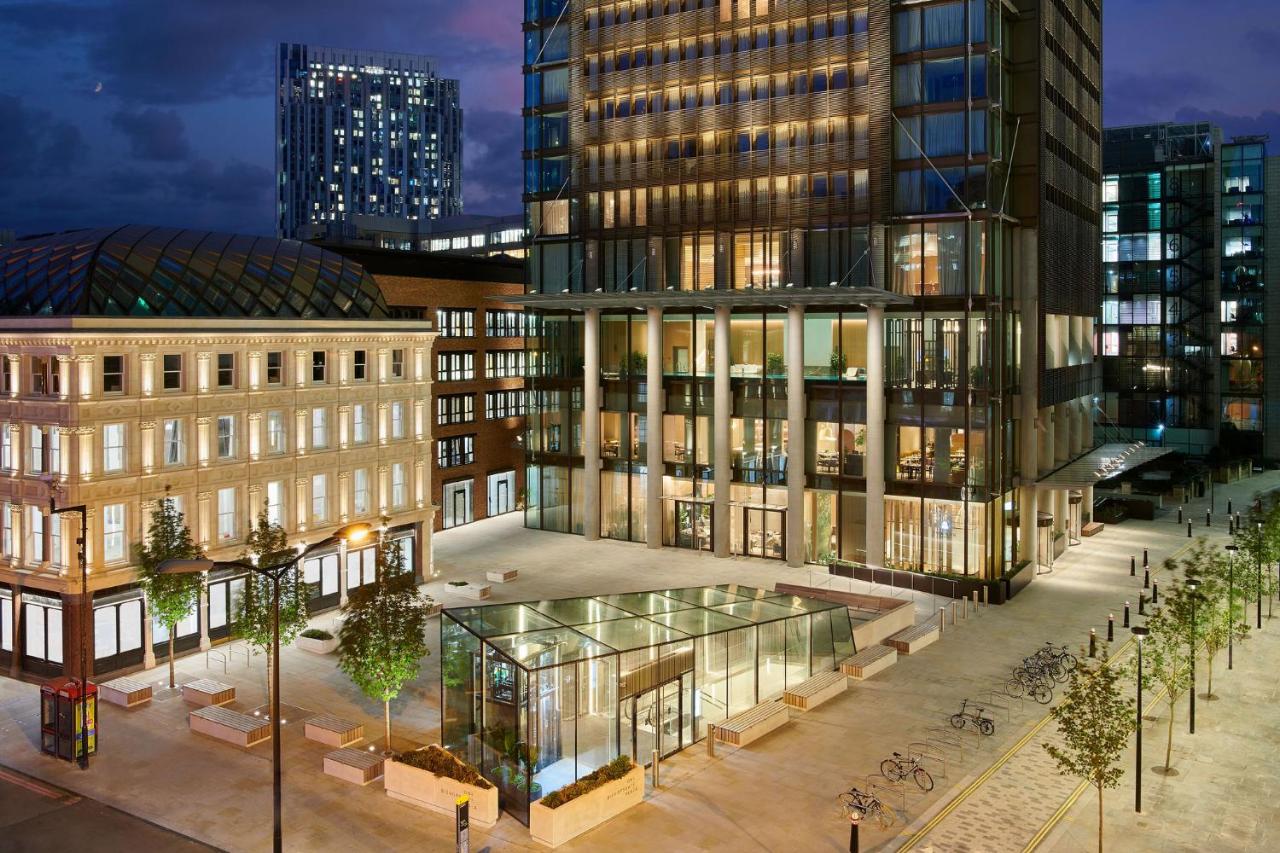 However, you are warmly greeted by the doormen who will jump to your assistance as you arrive. The warmth of the staff is evident from the very start with friendly greetings from both the door staff and reception.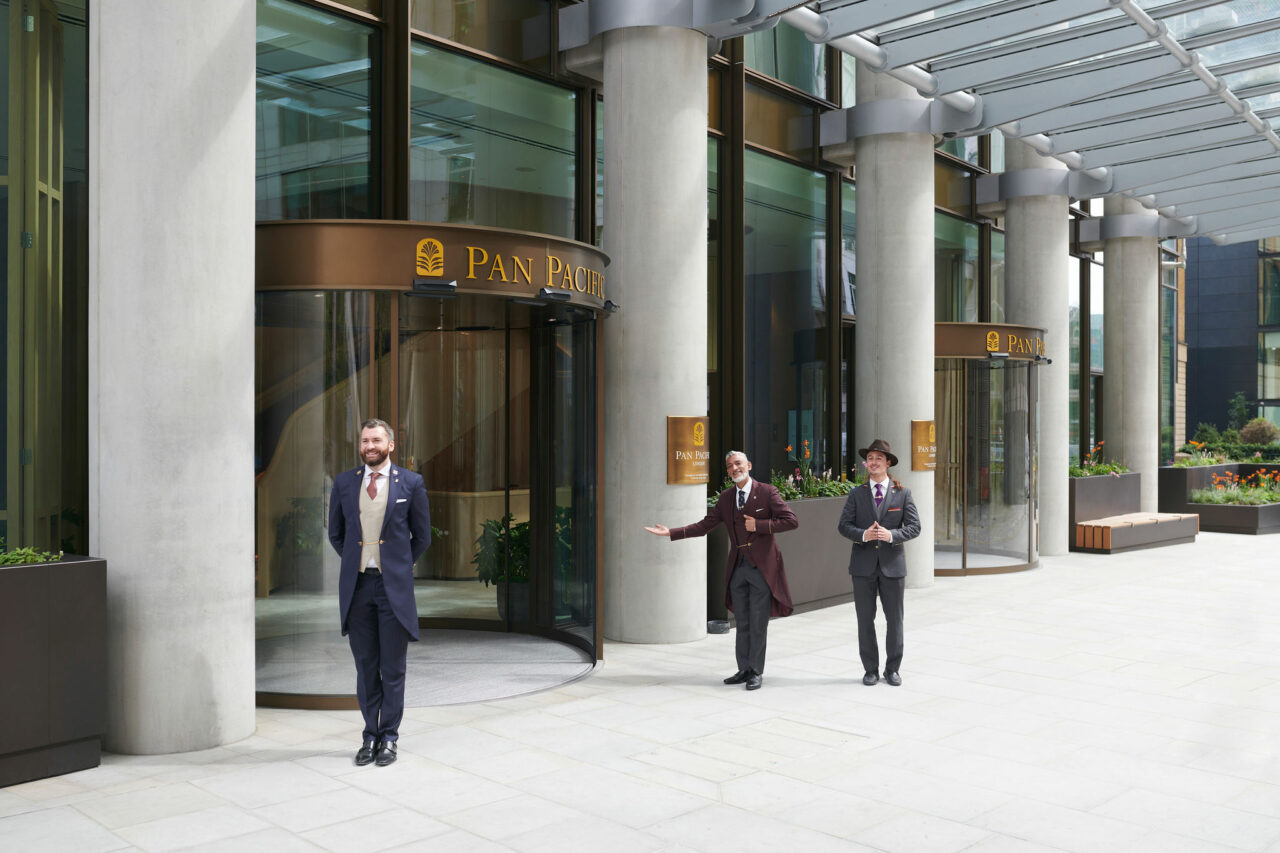 Unlike some hotels, the staff strike the balance well between a feeling of luxury and indulgence but not being stuffy. If you have booked a suite, your butler is likely to be waiting in reception for you as you arrive.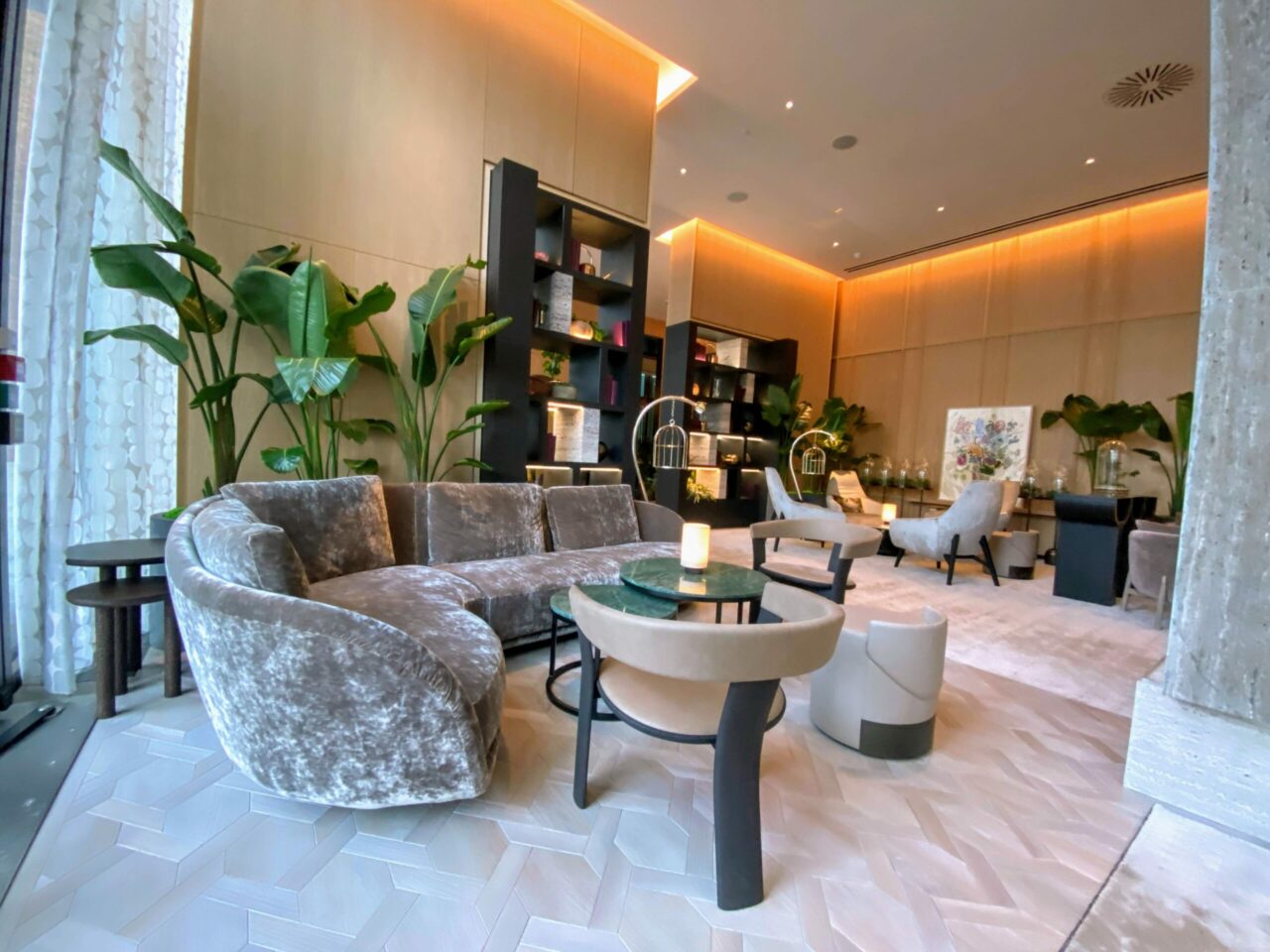 On both occasions, the reception staff were fantastic and I was pleased that on my second visit they acknowledged that I was a return guest. The first time I stayed I was rushing straight to afternoon tea rather than going to my room. When I asked where the ladies toilets were I was personally escorted to them which I thought was a nice touch.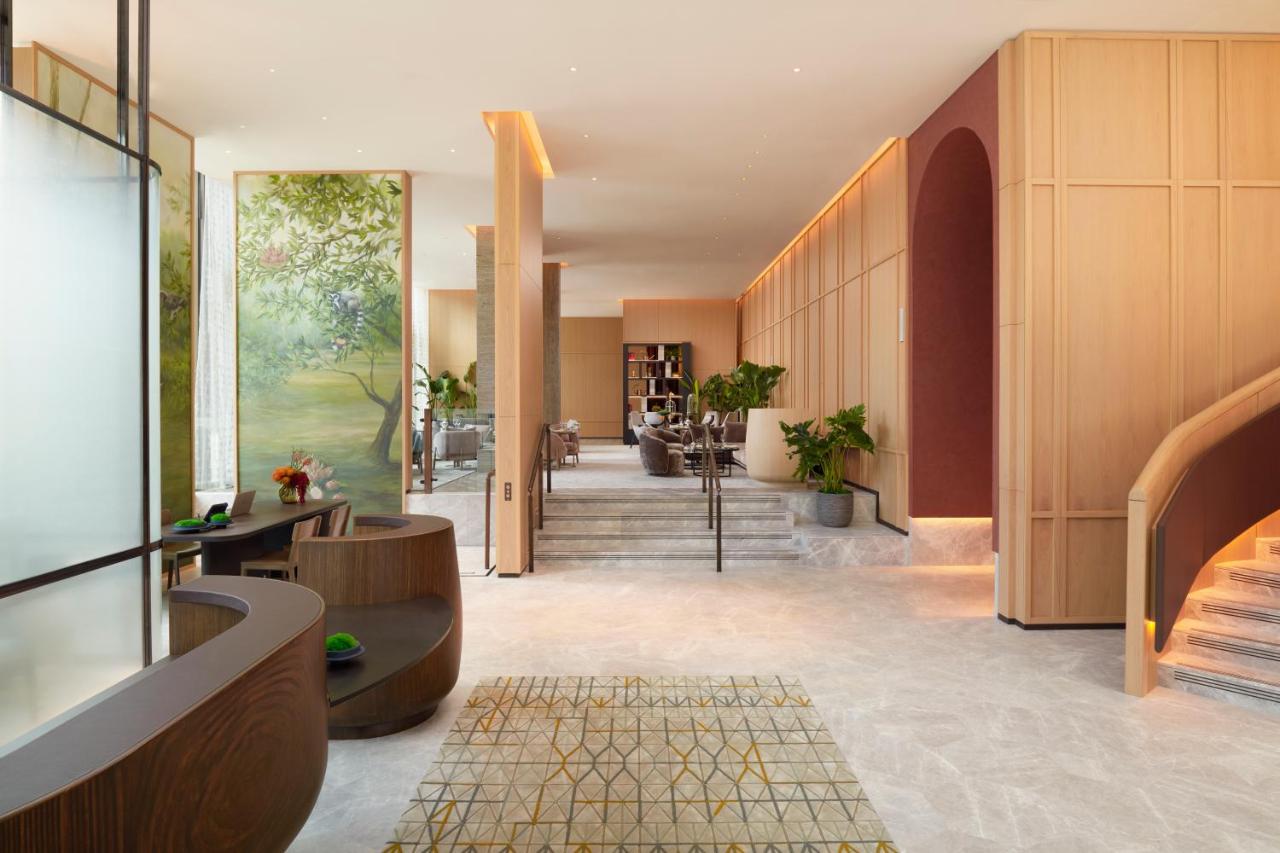 Throughout the hotel, there are lush tropical plants everywhere which instantly take you to Asia.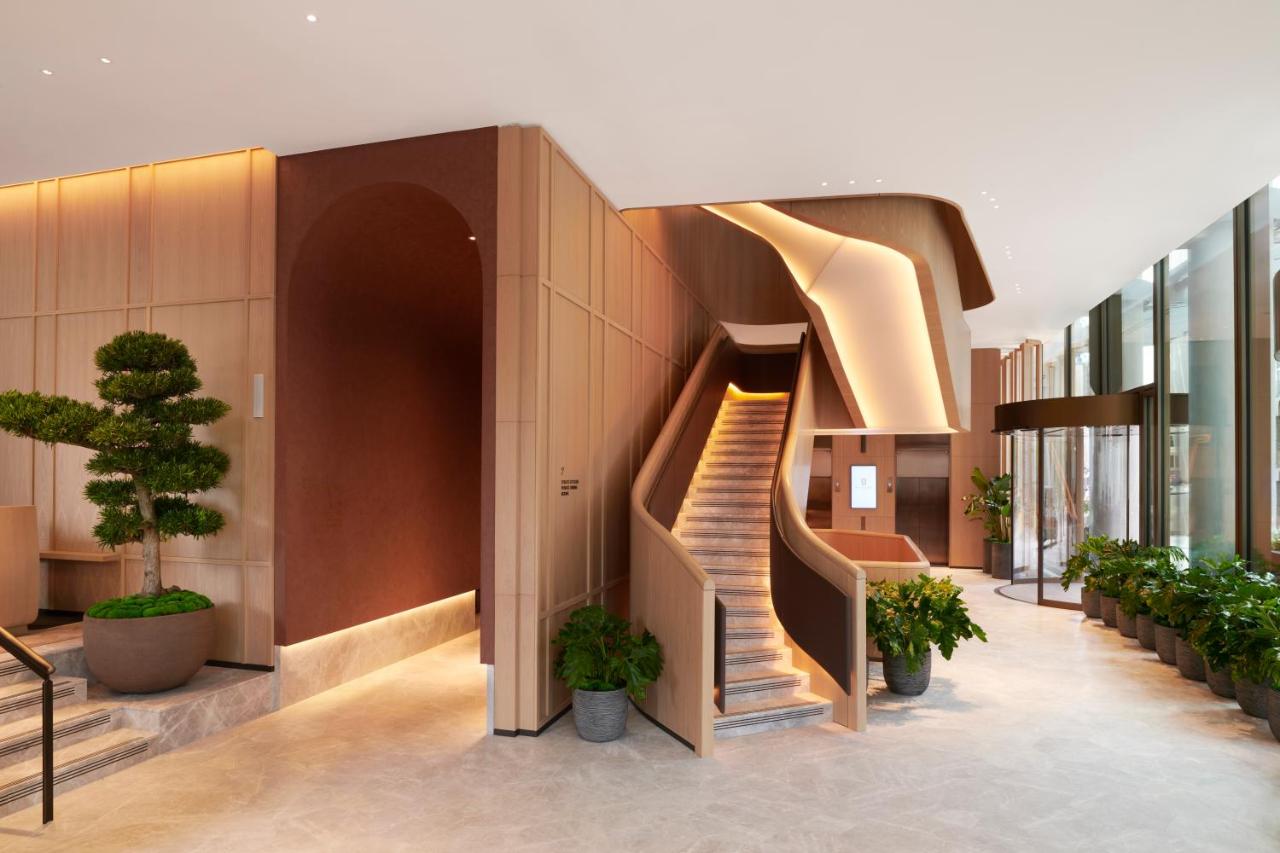 The room
Deluxe City View Room of Pan Pacific Hotel London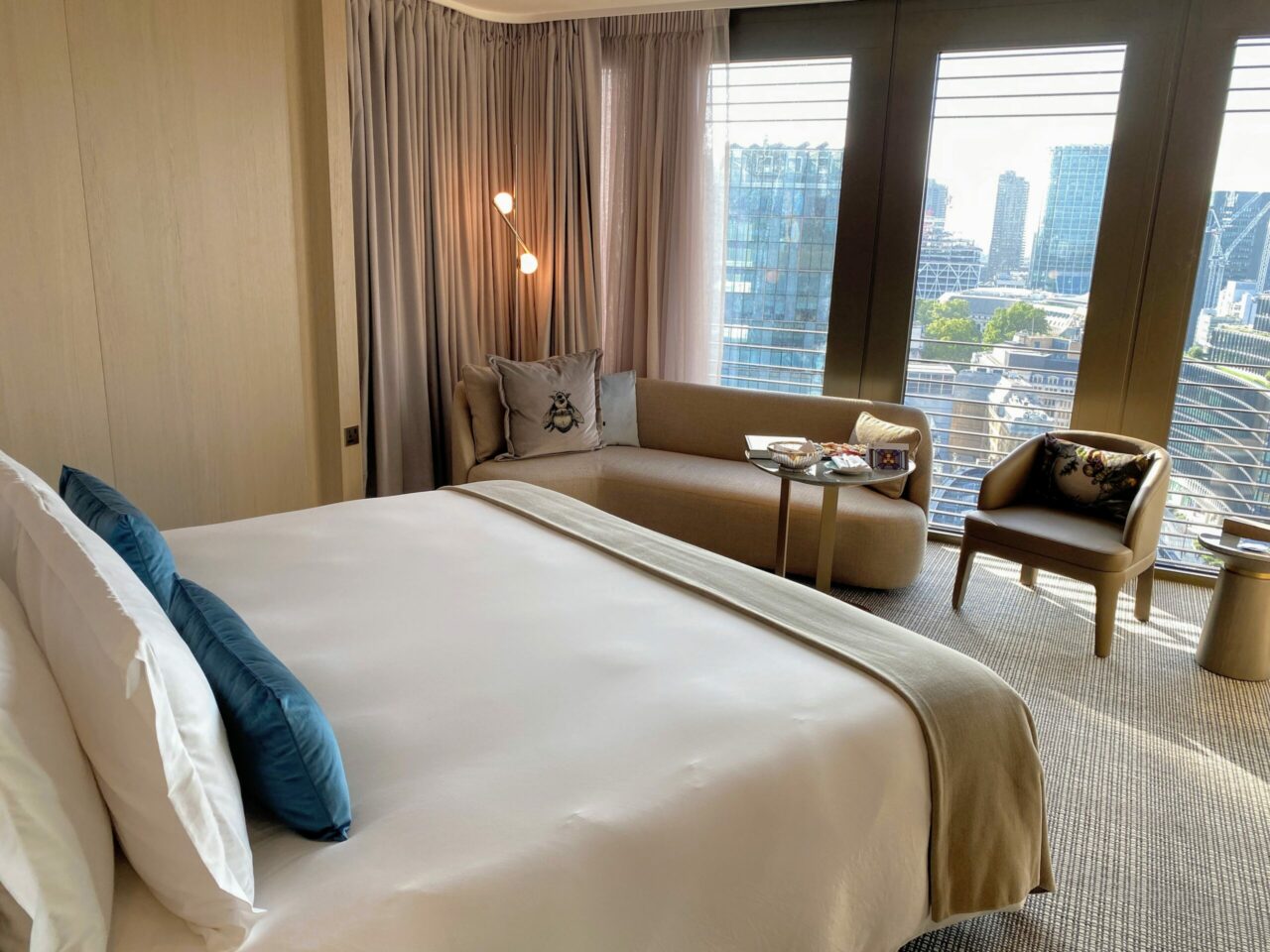 On my first visit, I had a Deluxe City View Room which was an upgrade to the Deluxe I had booked on their opening offer. This would be my preferred choice of room category even though it's one above entry-level unless you want a suite or specific view.
I had a room on the 19th floor, which is at the top of the hotel and the views were great, although not as good as my next room (see below). The first feeling you get as you walk in, is one of luxury and tranquility with the relaxing colour scheme. It does also feel like being in Asia without being overtly Asian-themed.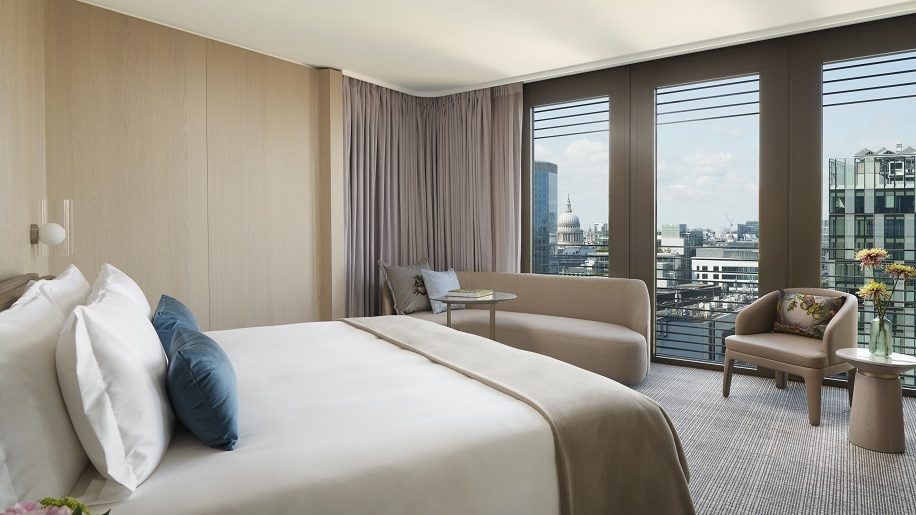 There's an extra-large, super comfortable bed which is easily on a par with The Corinthia. The sheets are lovely and soft with 300 thread count linens. I loved the plump but supportive pillows and there is also a pillow menu if you have a specific preference. Unlike most hotels, there is no desk but the small table does work with the chair or sofa as a place to work. However, if I was planning to do a lot of work I would probably choose a hotel with a proper desk.
There was a lovely welcome platter of charcuterie being the official opening night!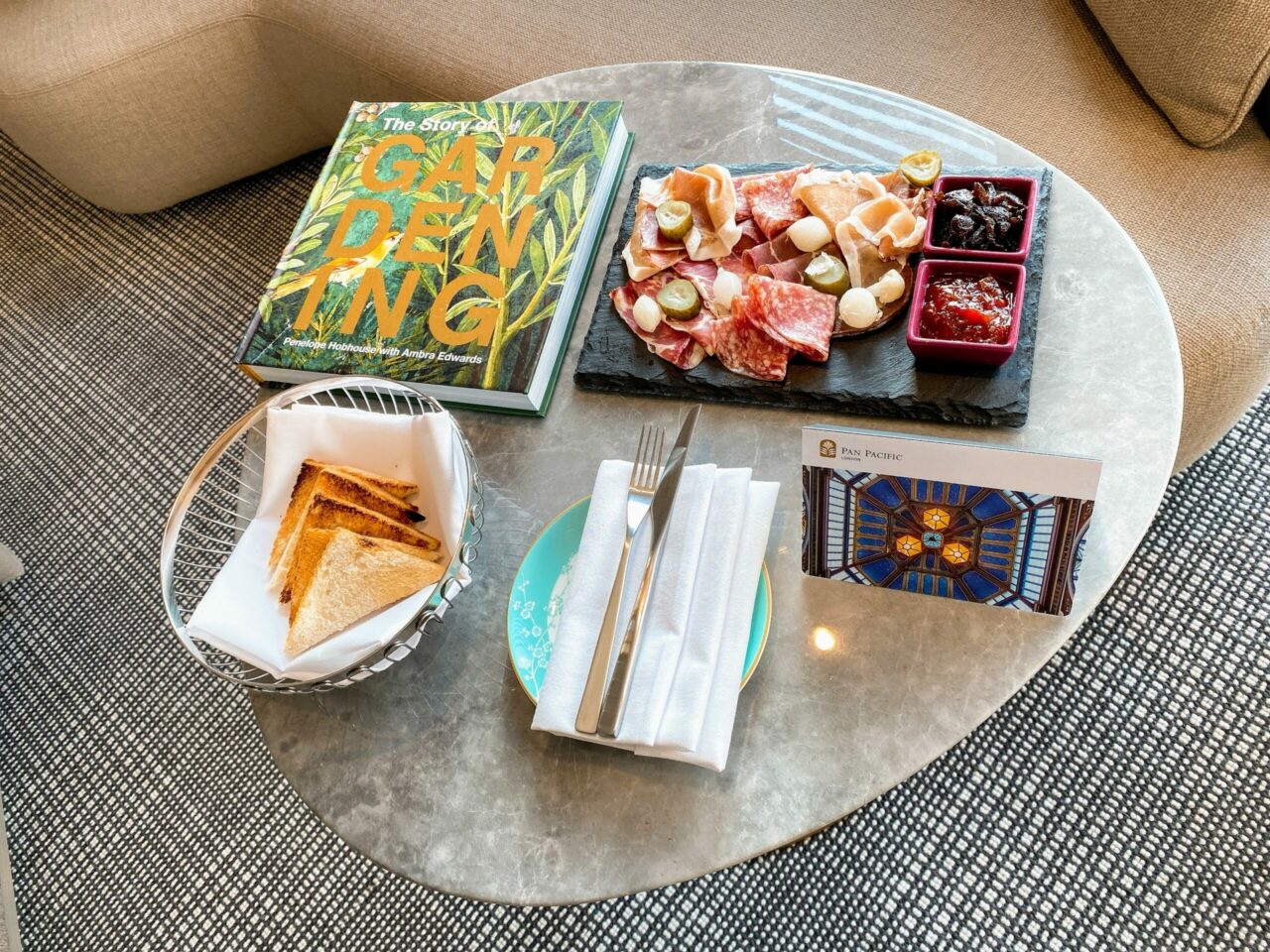 Next to the bed was a panel of controls for both the lights and the curtains. That is one of the things I love in a luxury hotel, being able to open the curtains to admire the view without setting foot out of bed! The lights were fairly obvious how to use which is good as often you need a degree in engineering or to be a psychic to work out some hotel lights! There were plenty of power sockets by the bed including USB as well.
All rooms have a large 55" LCD Smart Television with built-in Chromecast which meant I could happily chill out in bed with some Netflix streamed from my iPhone. Hooking it up to the TV was super easy.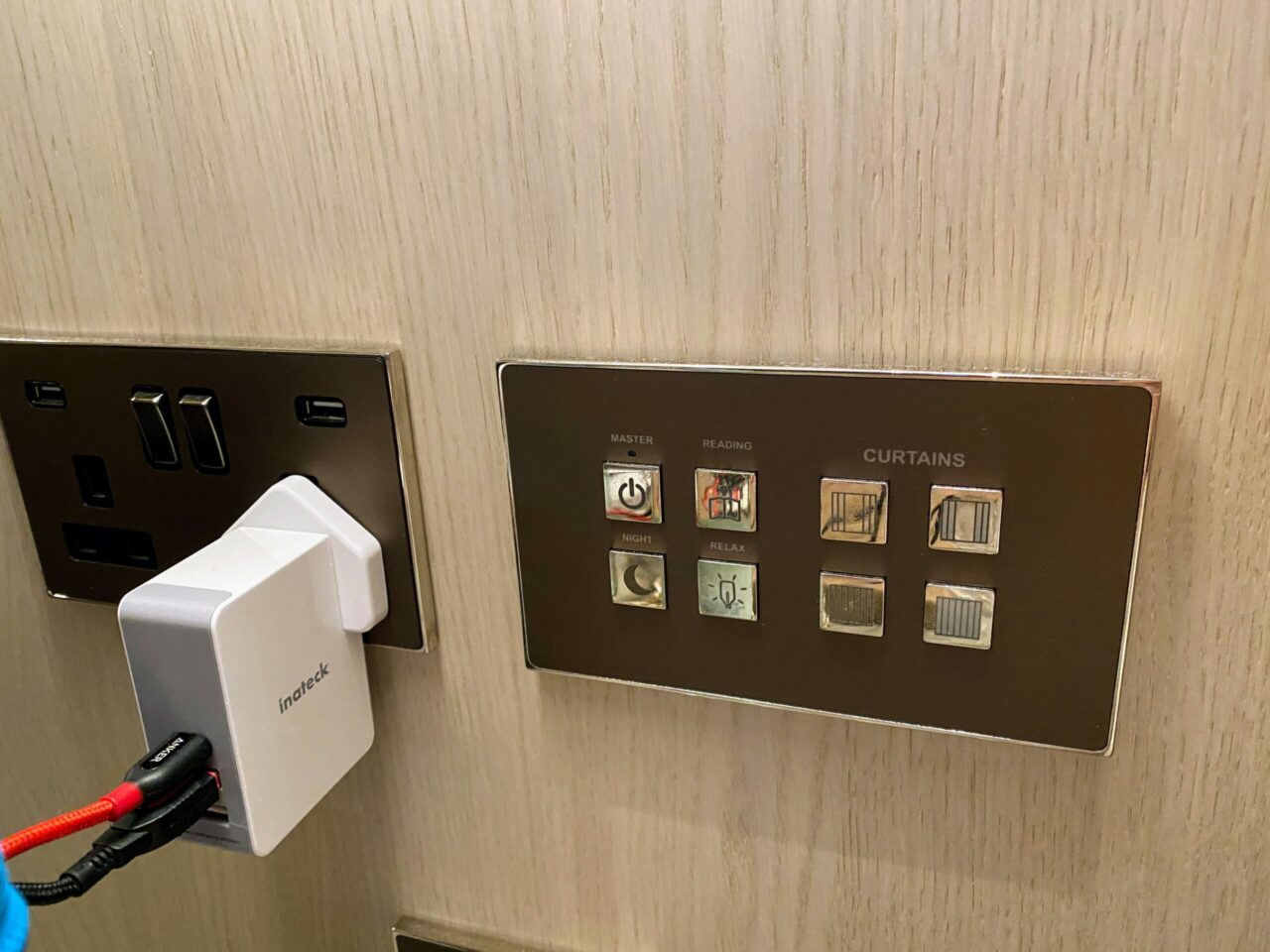 The wardrobe contained robes and slippers. The robes were amazing with a silky outside and a lovely cosy fuzzy lining that felt like a warm cuddle when you put it on! Given the English weather, having a large umbrella was also a welcome addition to the wardrobe!
I didn't hear any noise from the street or the other rooms on either of my stays.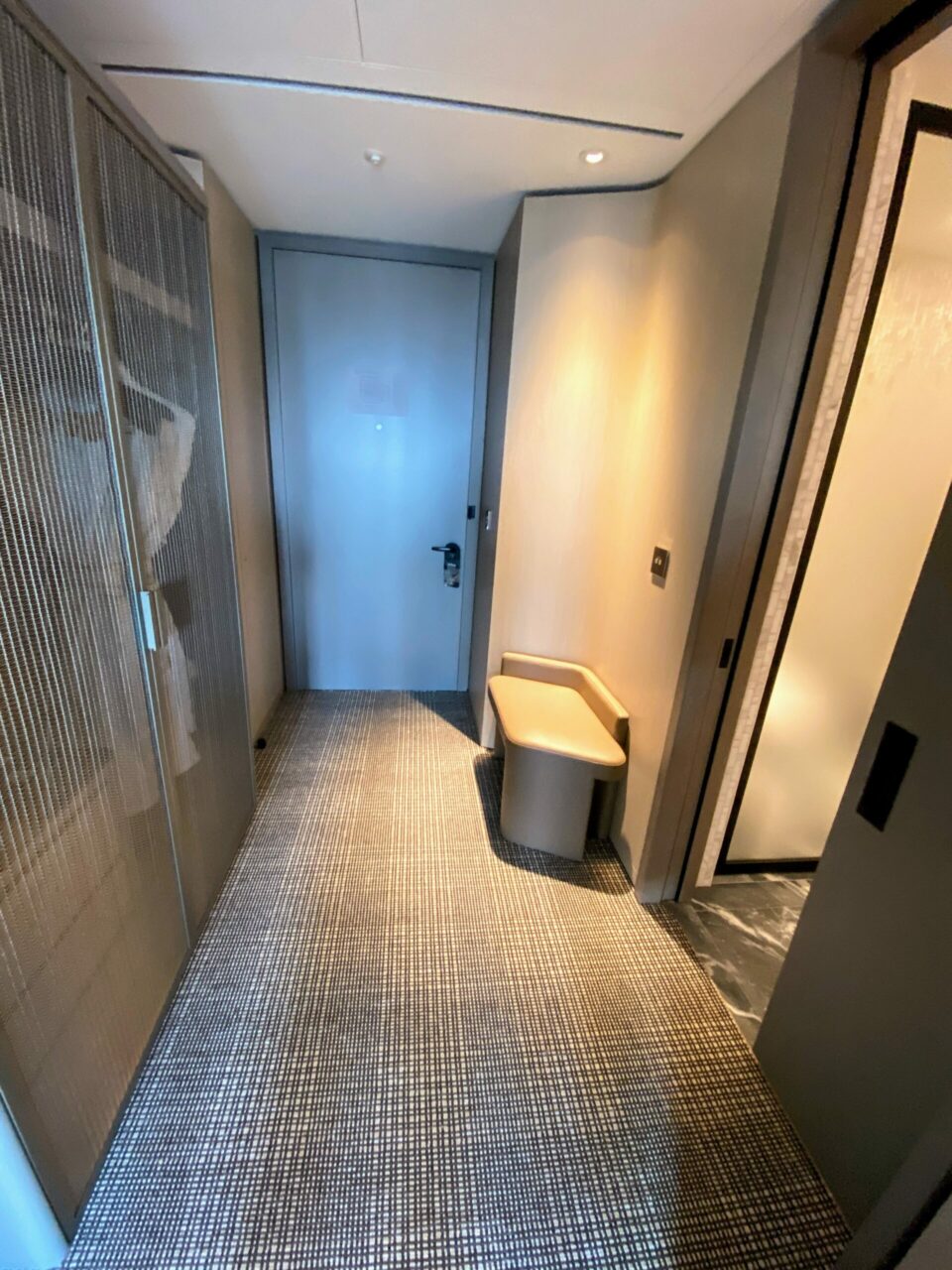 I noticed a couple of things that could be improved such as the lack of a magnifying mirror and somewhere to sit while hairdrying/styling and both of these were rectified on my second stay. In the corridor, as you enter the room there is a large full-length mirror with a socket and a small shelf to put your styling products/brushes on.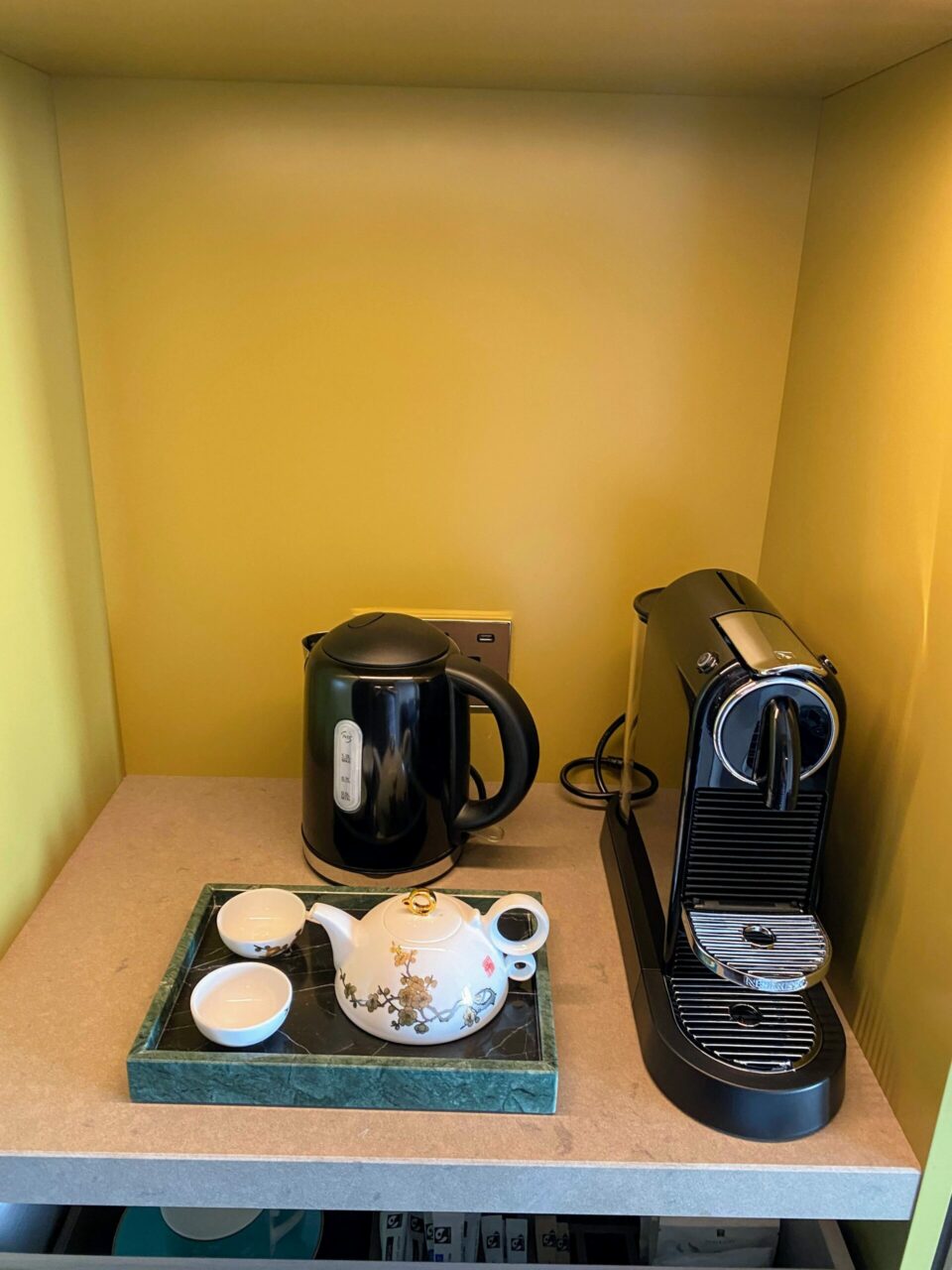 The tea and coffee facilities were beautifully presented with an Orential style tea set presented with the Nespresso machine and kettle.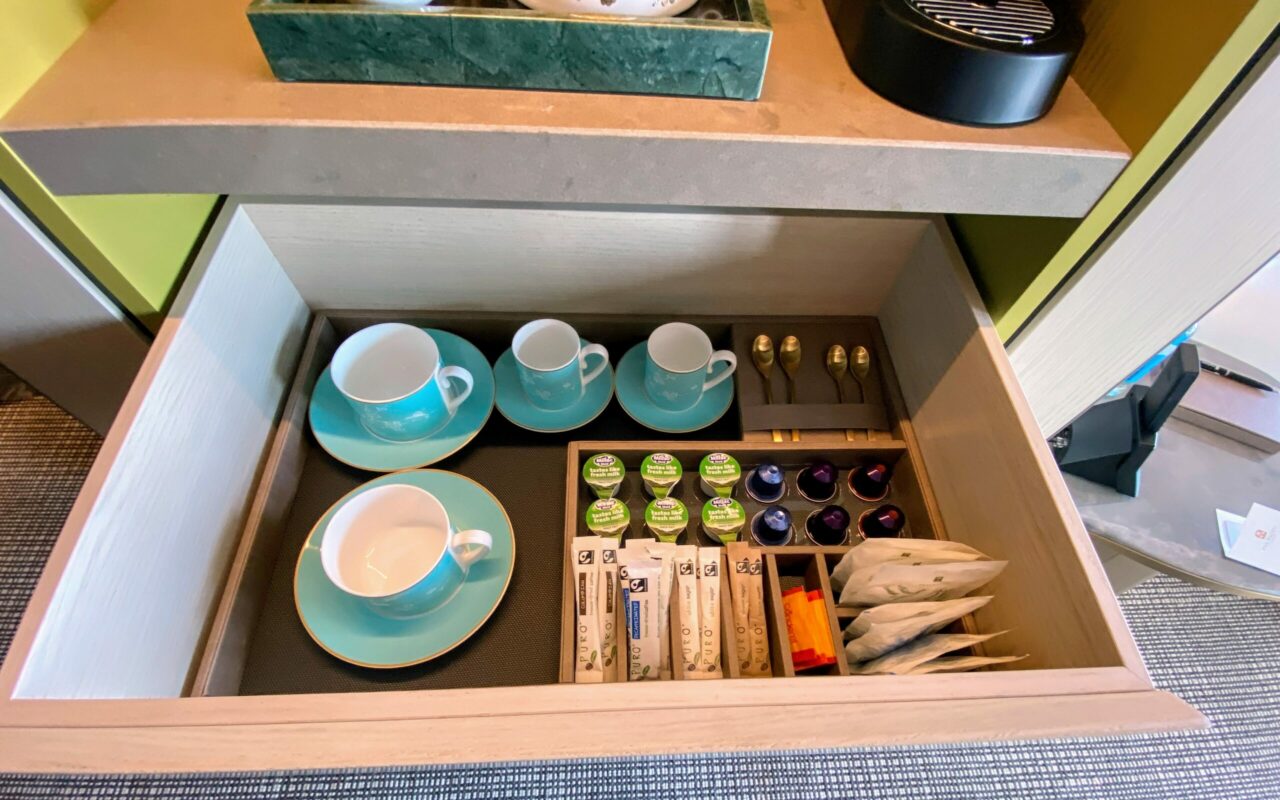 I adored the gorgeous Tiffany Blue coloured fine china cups and was quite tempted to let them "fall" into my suitcase! There was a high-quality selection of tea provided, although I would have liked to see Earl Grey alongside the breakfast team, green tea, and chamomile.
Free bottled water is offered on check-in and then at turn down.
Housekeeping was impeccable and they offer it twice a day with the second service being turndown. No covid excuses here!
Bathroom

I loved the bathroom with its stylish mother of pearl look mosaic tiles. Toiletries were by cult fragrance brand Diptyque in their Philosykos fragrance which is a lightly fruity and woody neutral fragrance which is based on a fig tree. The large tubes would have lasted even a long stay at the hotel. The added touch of the fresh bamboo stems again added to the Asian feel. The other bathroom highlight is the heated floor for cosy toes after your shower or when you pad to the toilet during the night! Such a lovely feeling!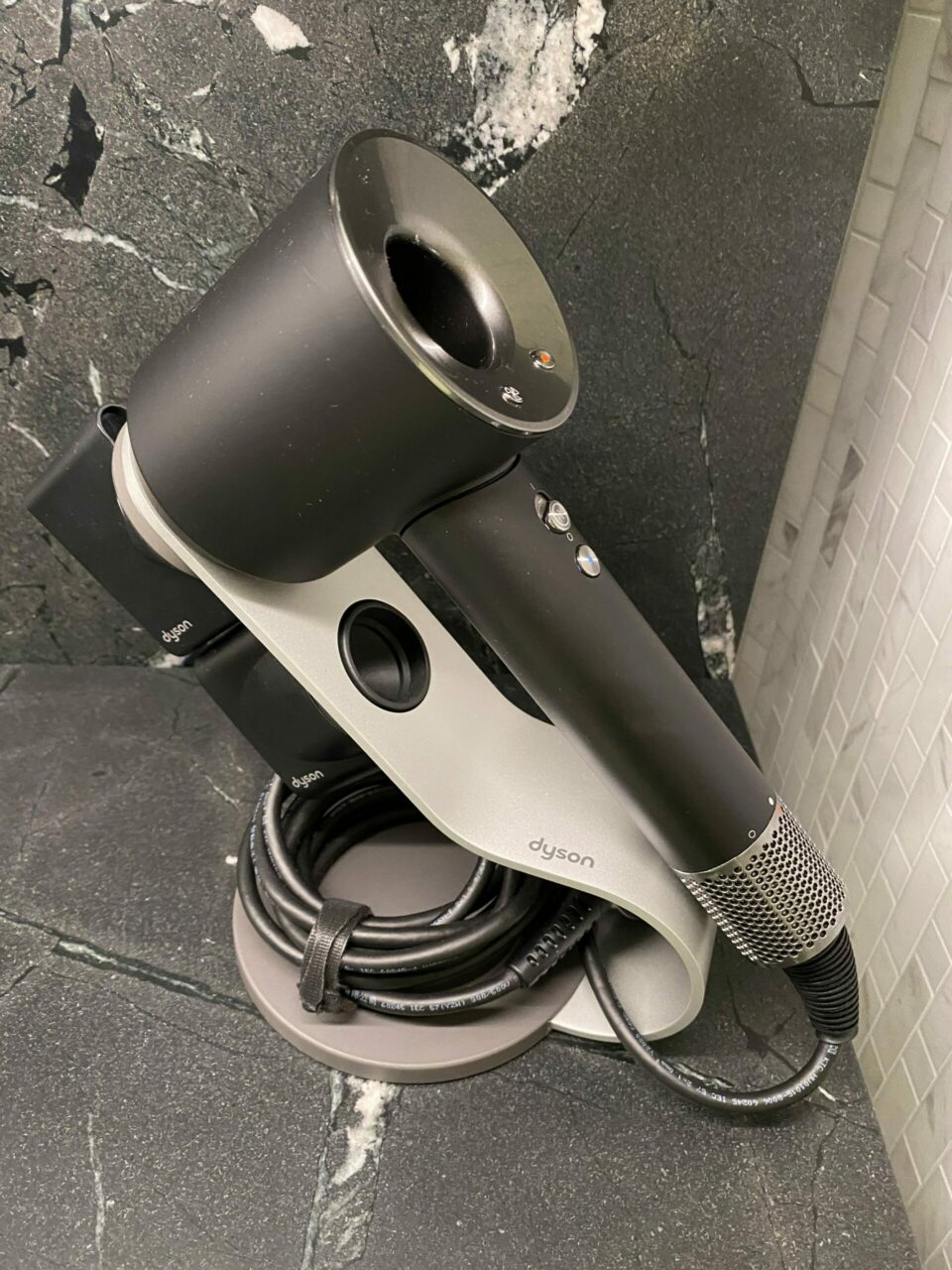 The Dyson hairdryer also added a classy touch.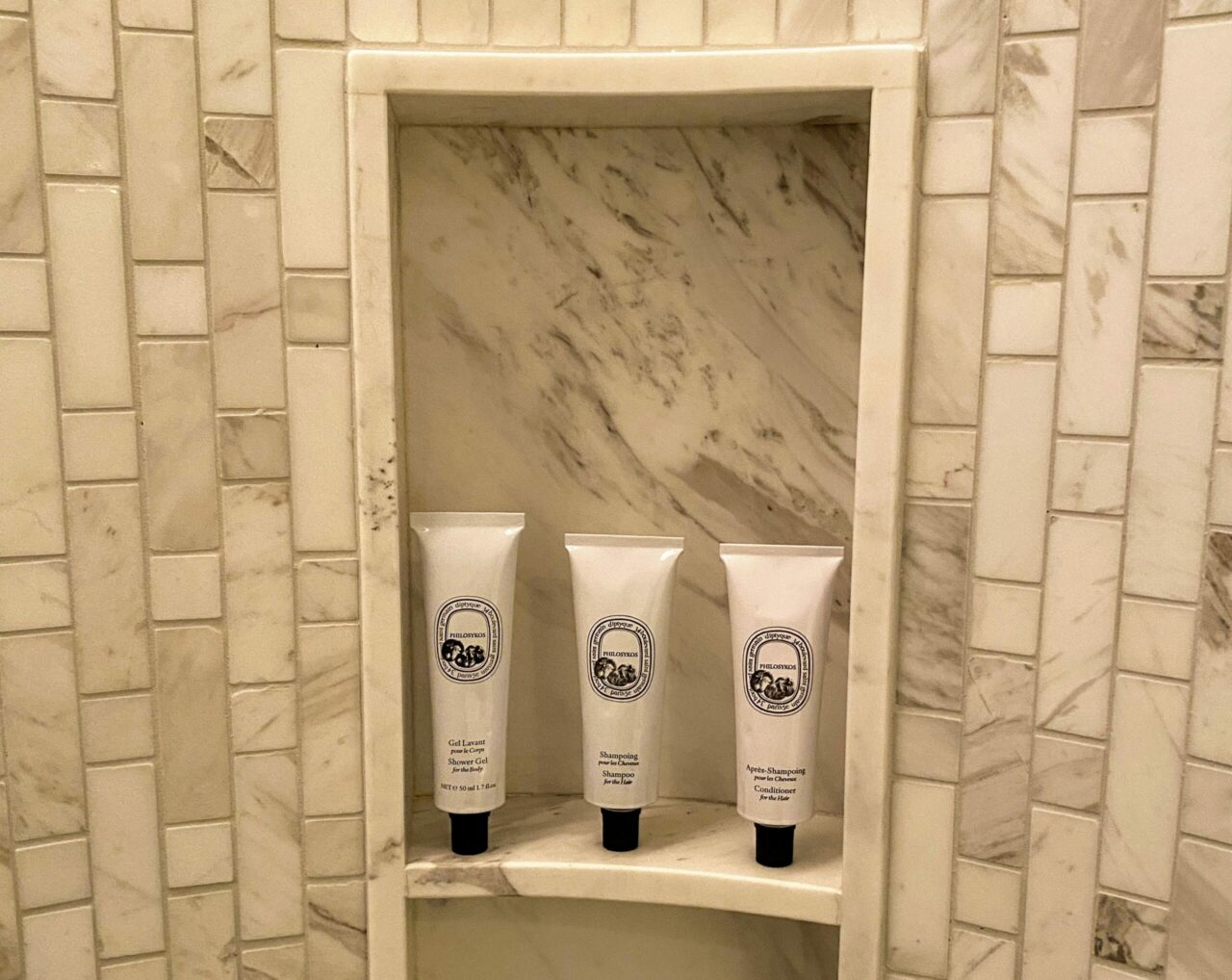 The box of "goodies" was just like in Asia where you get everything from a toothbrush to a shaving kit.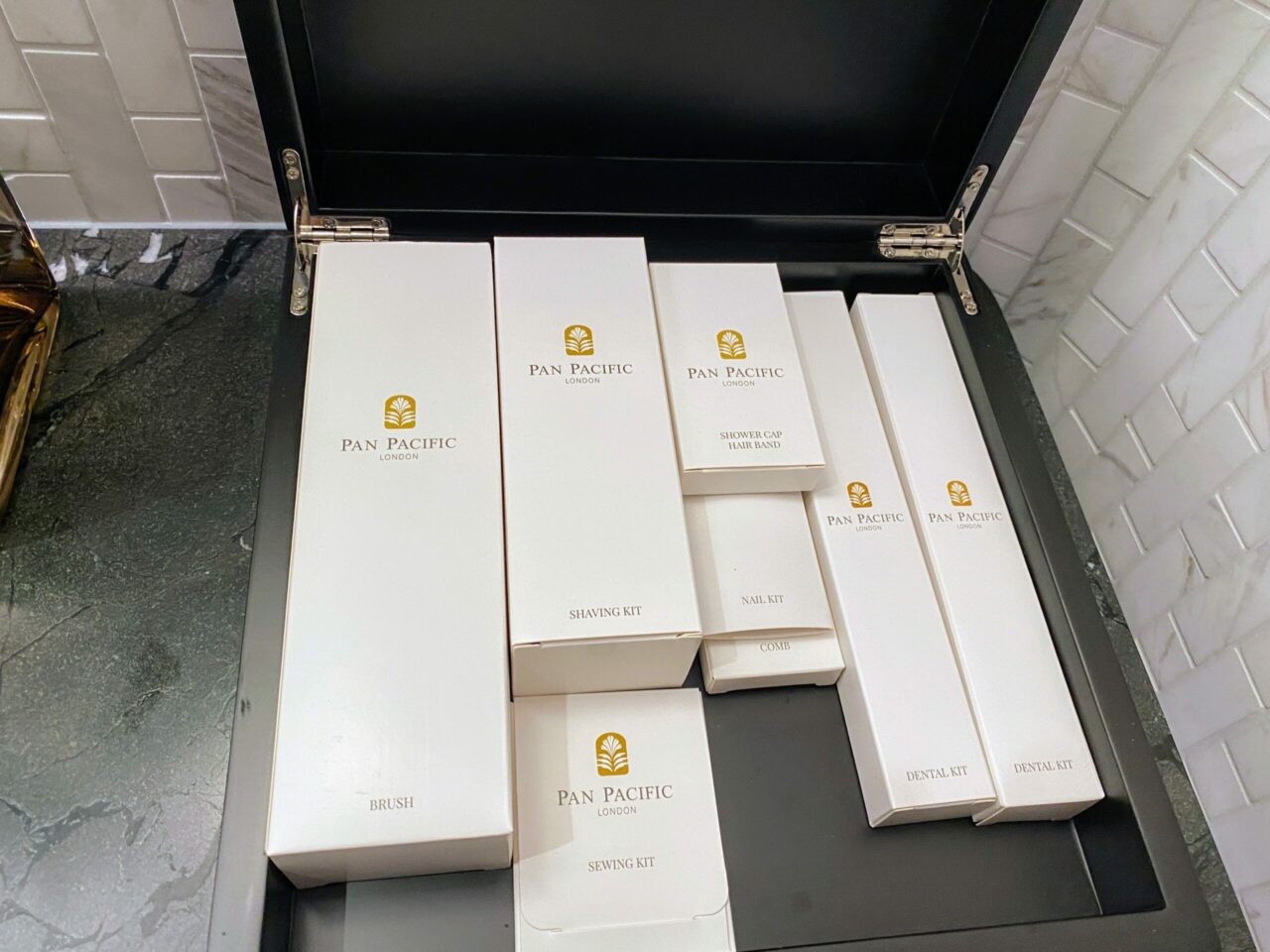 The toilet was separate to the bathroom in a cubicle which I always prefer.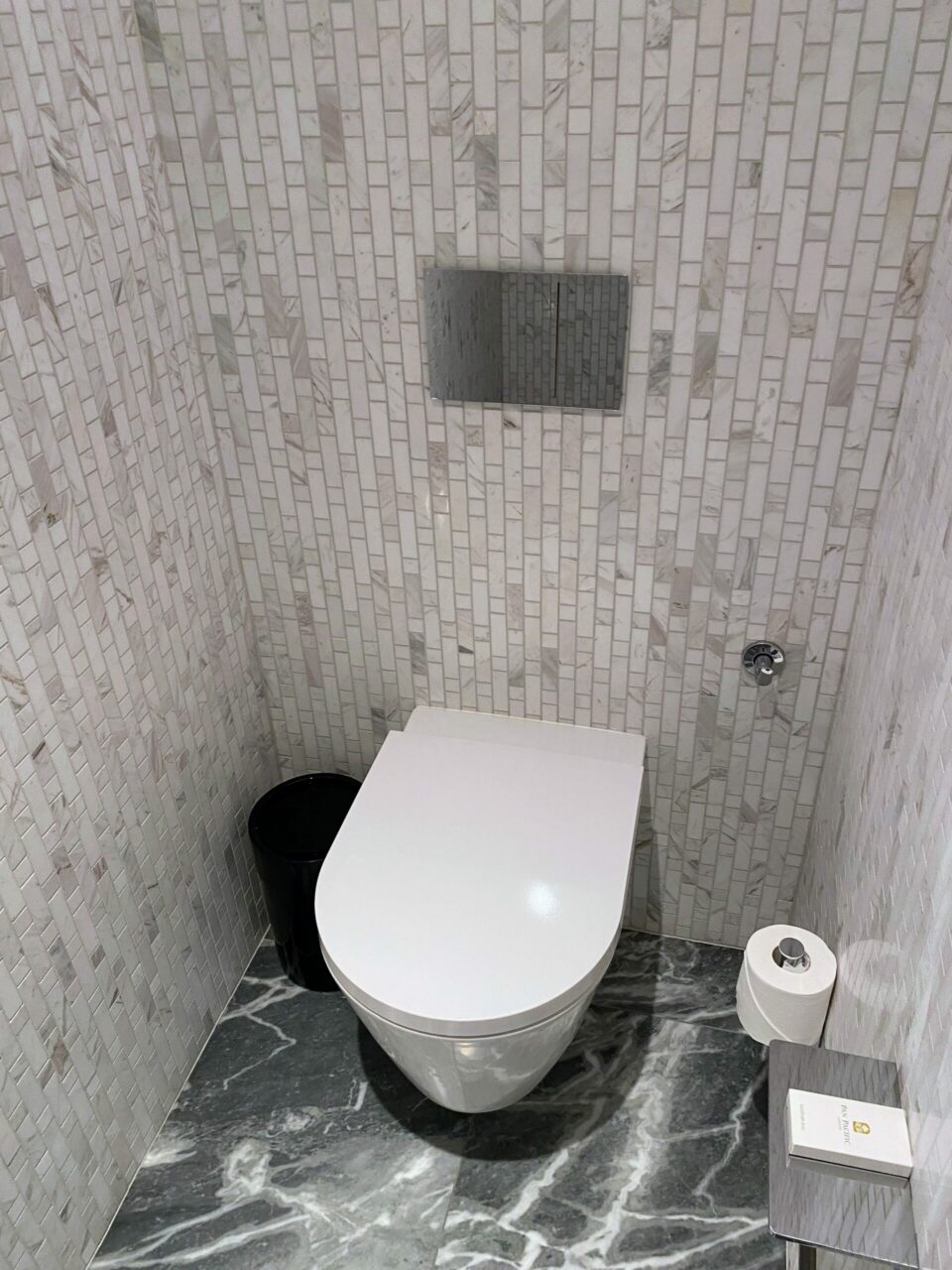 The highlight was the large shower which was a pleasure to shower in with so much space, decent shower pressure, and plenty of room for storing your own toiletries on the built-in shelves.
Devonshire Suite

I was lucky enough to be upgraded to a suite for my second visit. This room comes with butler service but as mine was a last-minute upgrade I didn't get to use it. I did however get to meet the butler later who seemed charming, uber professional, and knowledgeable. Your butler will do pretty much anything you want such as packing and unpacking, making arrangements etc. The service starts before you arrive at the hotel as the butler will be in contact to understand more about your preference and what you want from your stay.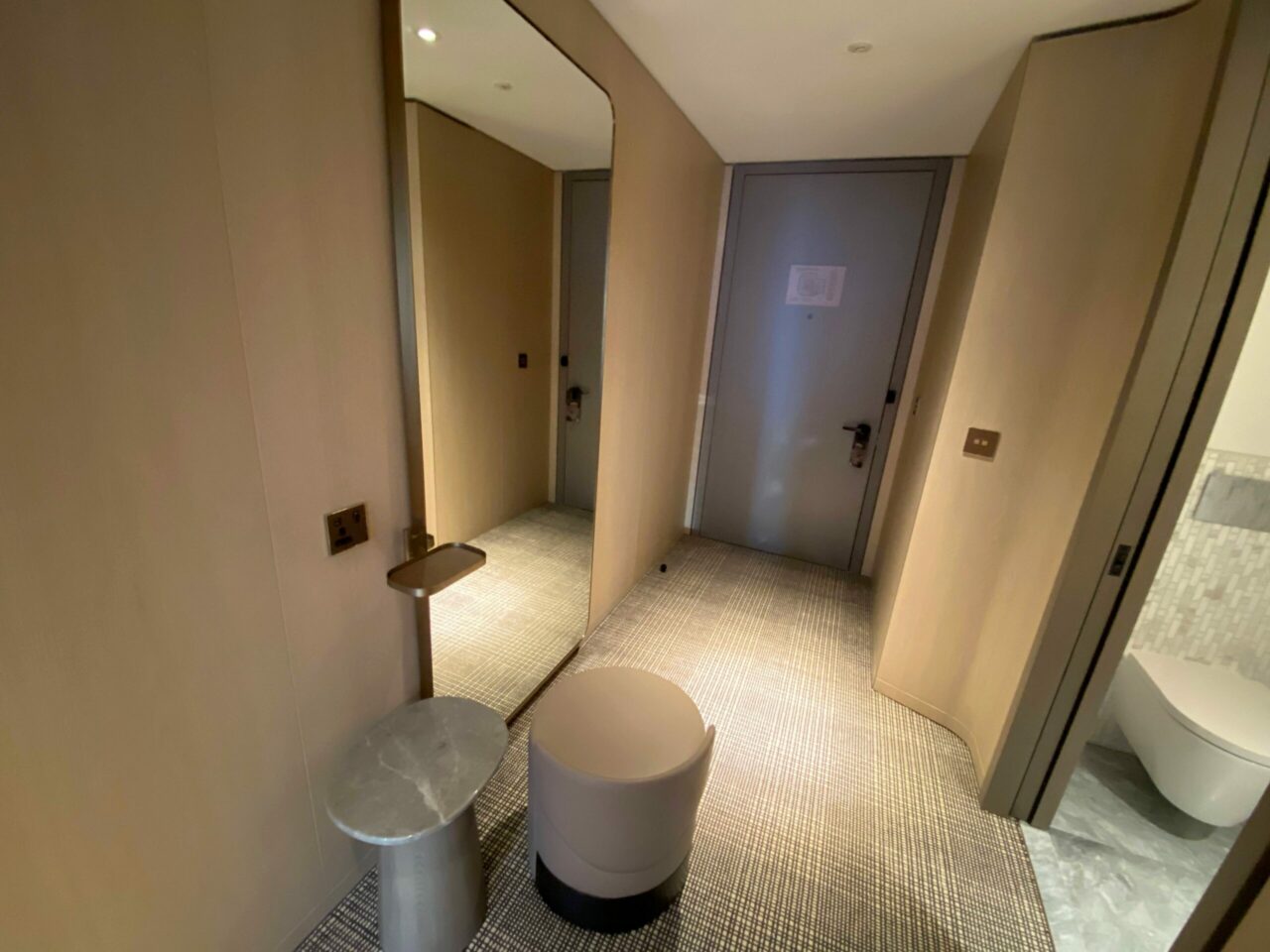 The room was very similar to the Deluxe City View in terms of decor, but it had a lot more room and extra indulgences. As you enter the suite there is a guest bathroom and then a large mirror with table and chair for doing hair etc.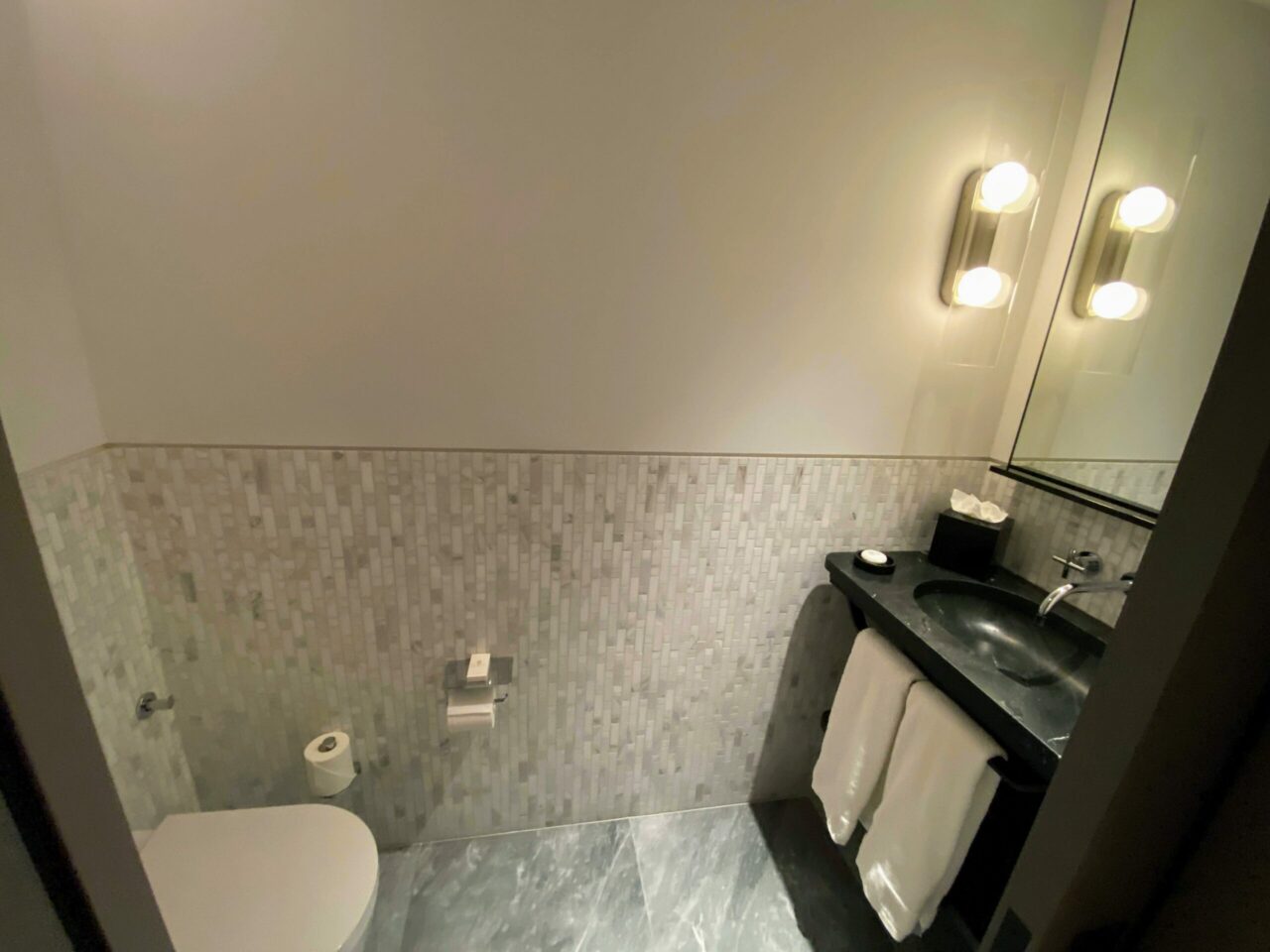 Then you enter into a lounge area with a sofa, chair and TV screen. Again there is no desk but you can use the table and chair comfortably.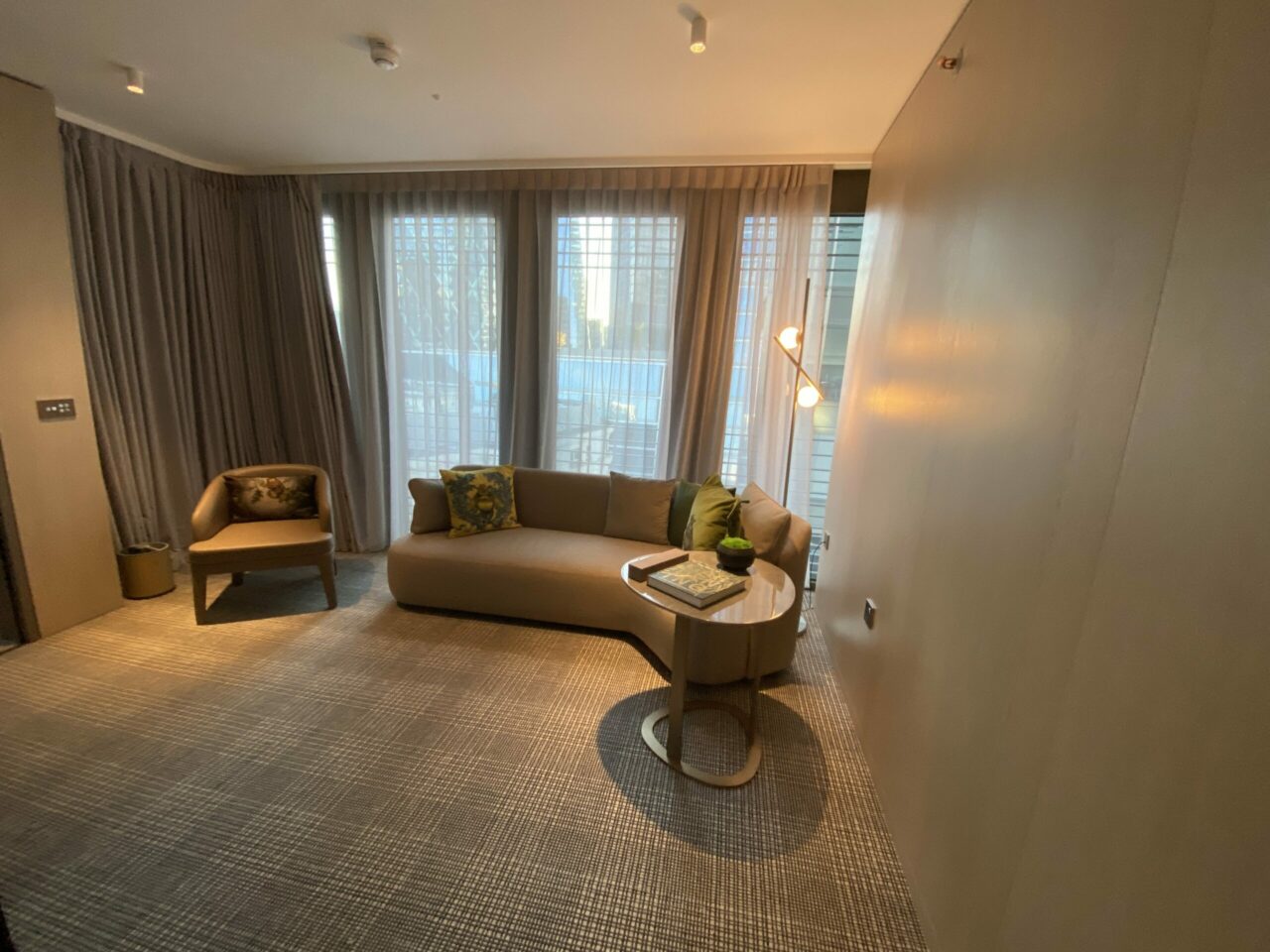 The magic happened in the corner bedroom with its amazing view of one of my favourite buildings in London, The Gherkin.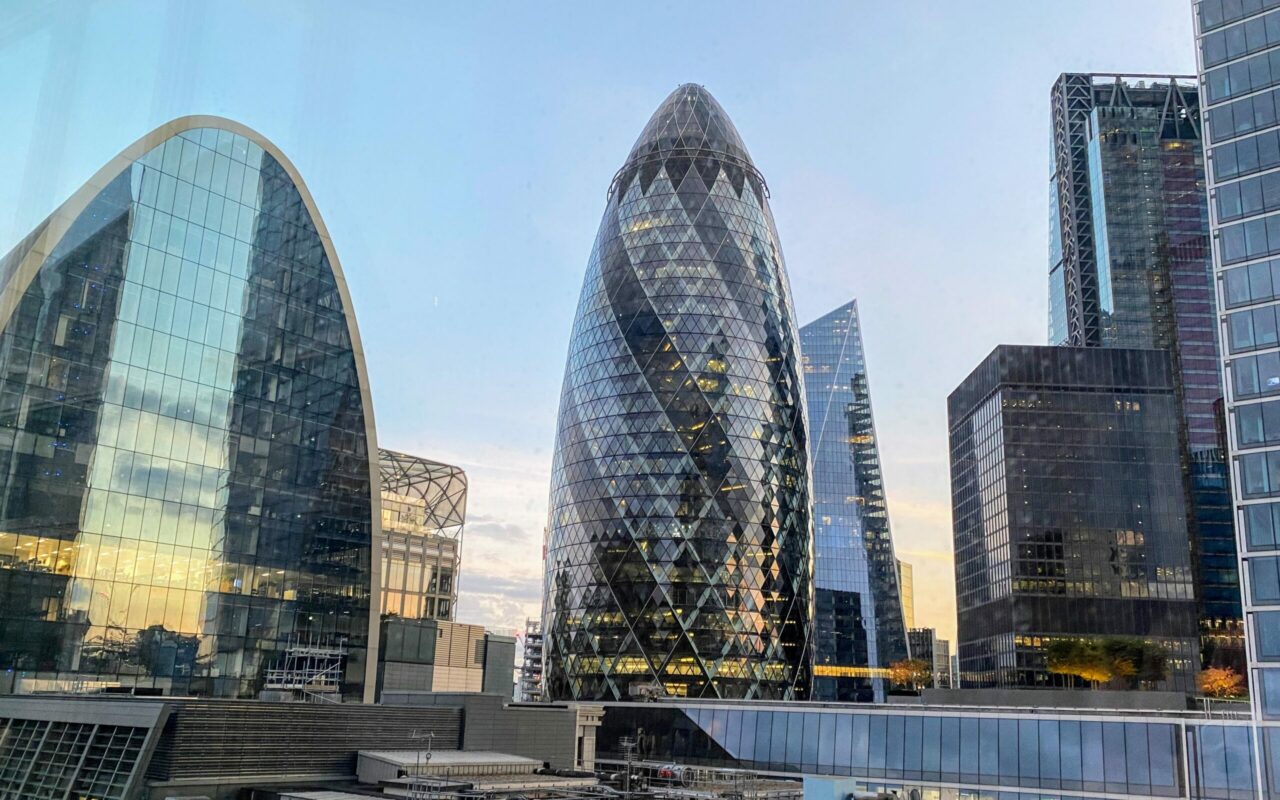 There was a rather lonely chair by the window, but if you wanted to gaze at the Gherkin for a while, it was the perfect position.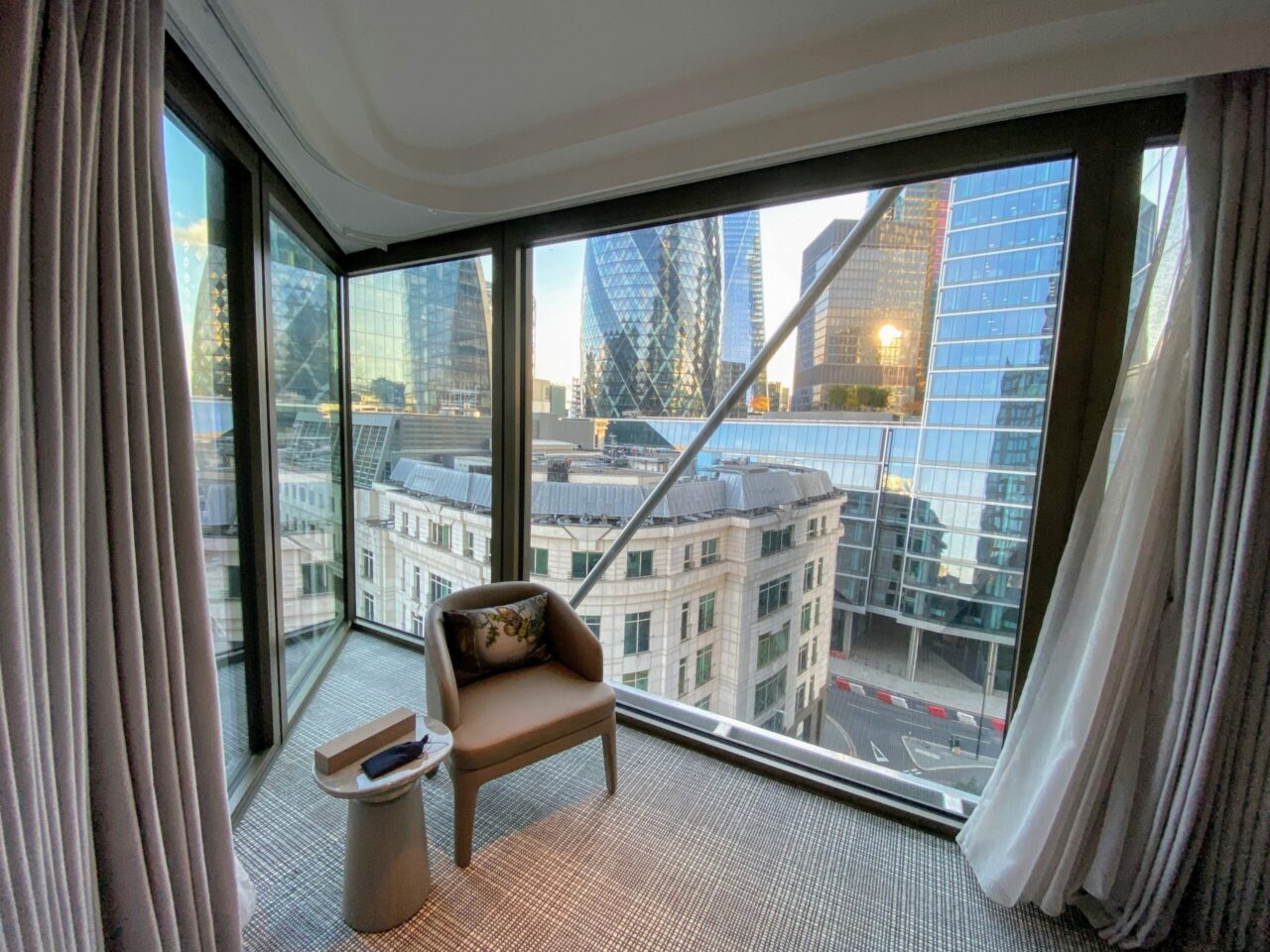 Next to the remote control, there was an intriguing little bag. This turned out to be a sanitisation kit with masks and wipes.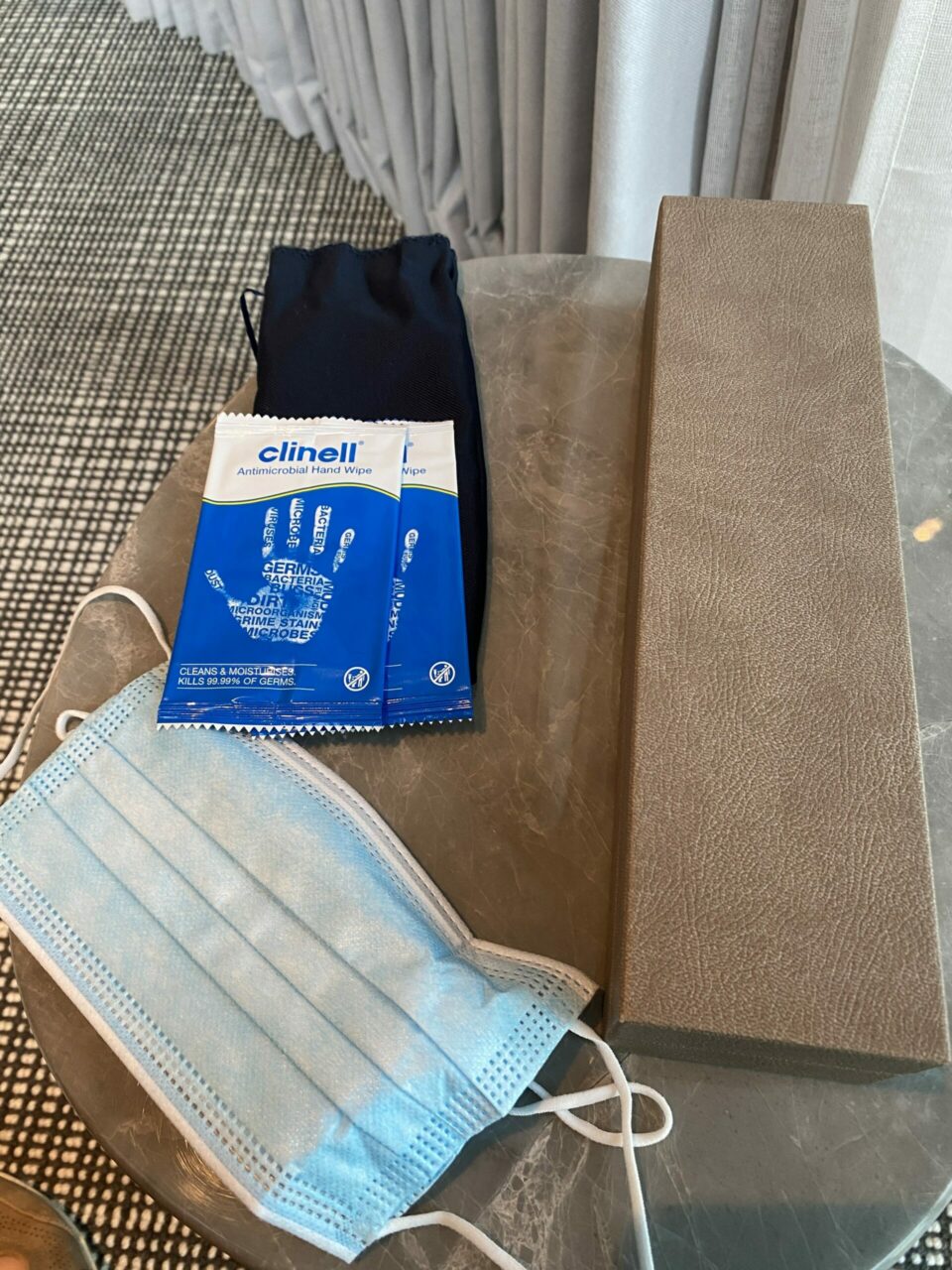 The room had the same facilities as the more basic Deluxe Room with bathrobes, slippers, and umbrella as well as a coffee machine and kettle. The only difference I could see was the addition of a copper-coloured ice bucket which they offered to fill at turndown.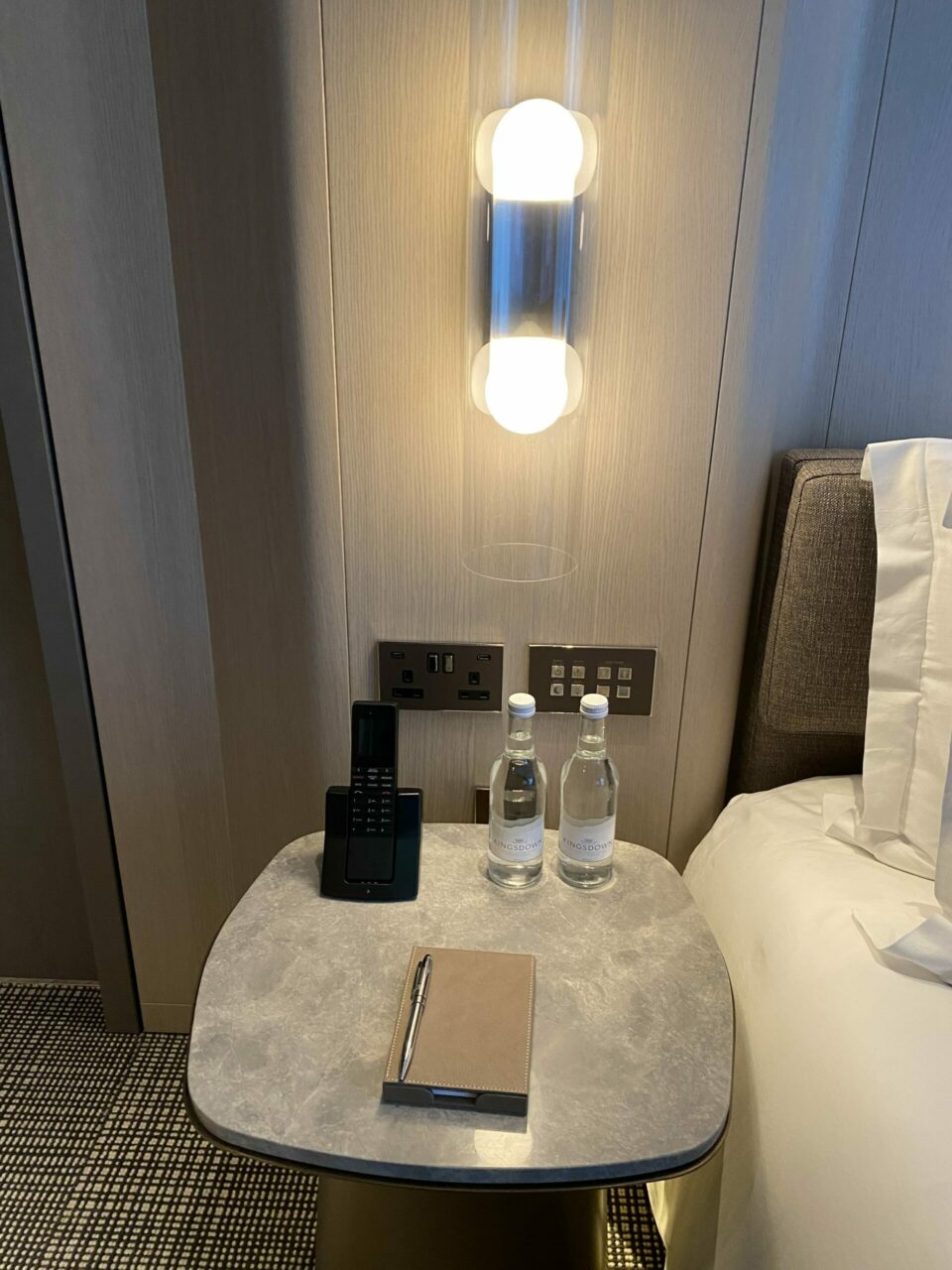 There was also a TV in the bedroom with the same pairing capabilities for Chromecast, perfect for some Netflix before sleep.

Bathroom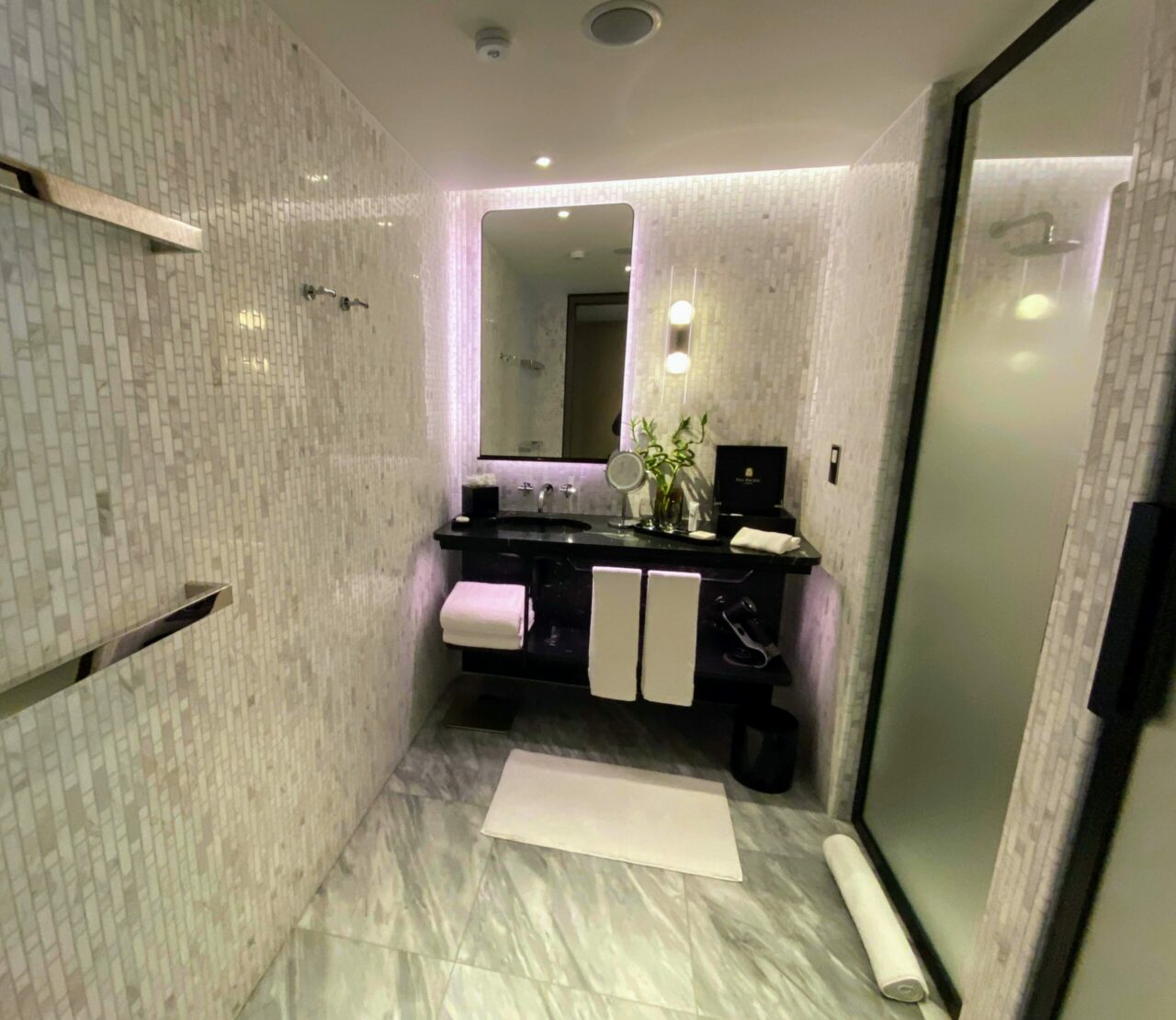 Again, the bathroom was beautiful with its heated marble floors and mosiac tiles but this had one big difference to the Deluxe room – a fantastic bath. I love a good soak in the bath so I was delighted with this one. It was a wet room arrangement with the shower which sometimes I don't like as you get cold wet feet walking to the bath. However, due to the layout with the shower to one side this was not an issue here. The only thing I would have liked to see was a hook for my towel somewhere by the door.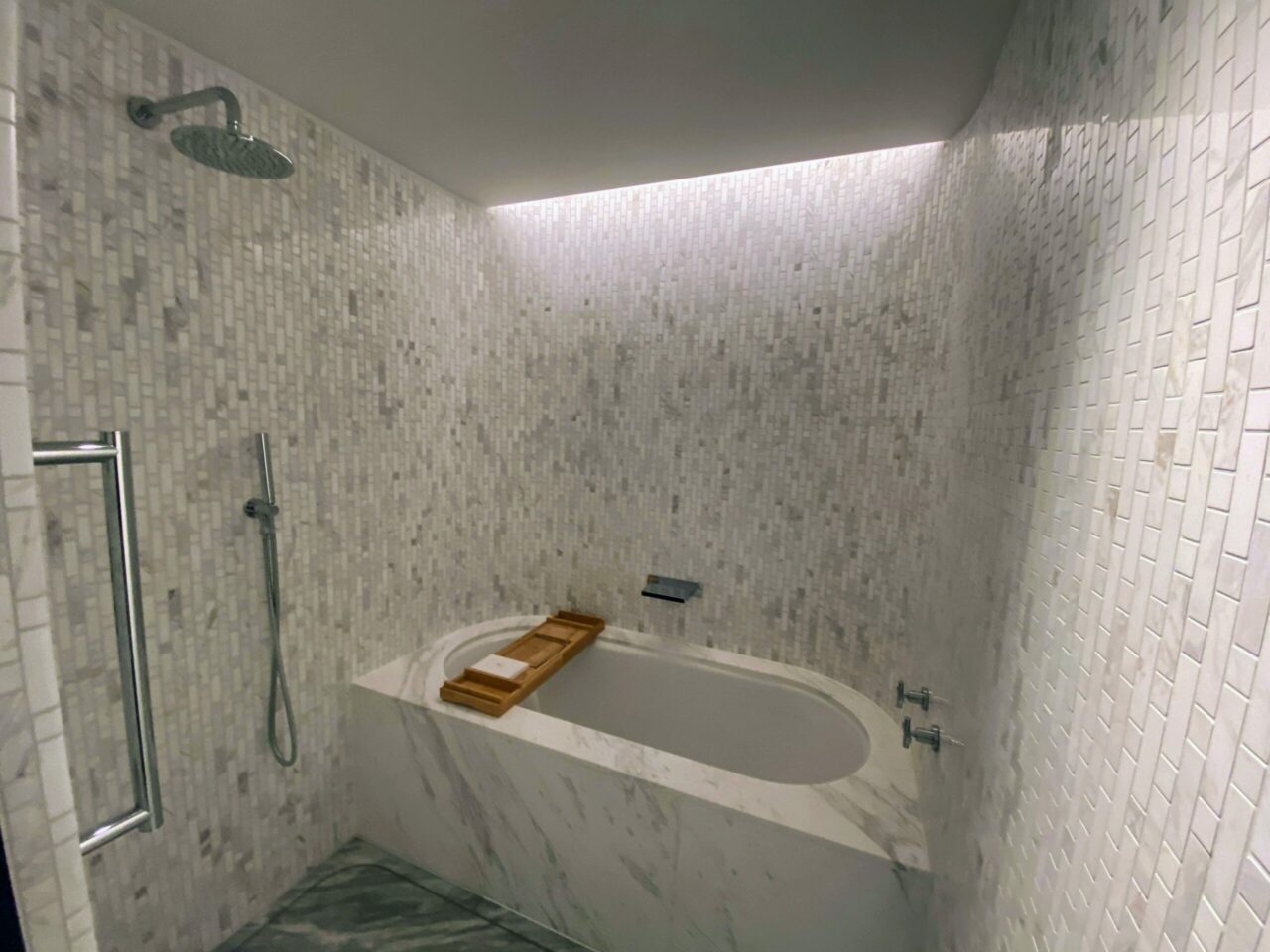 The bath tray was a great addition with space for a drink, soap, and somewhere to prop your book up too. There was also a handy loofah if you fancy a bit of exfoliation during your soak!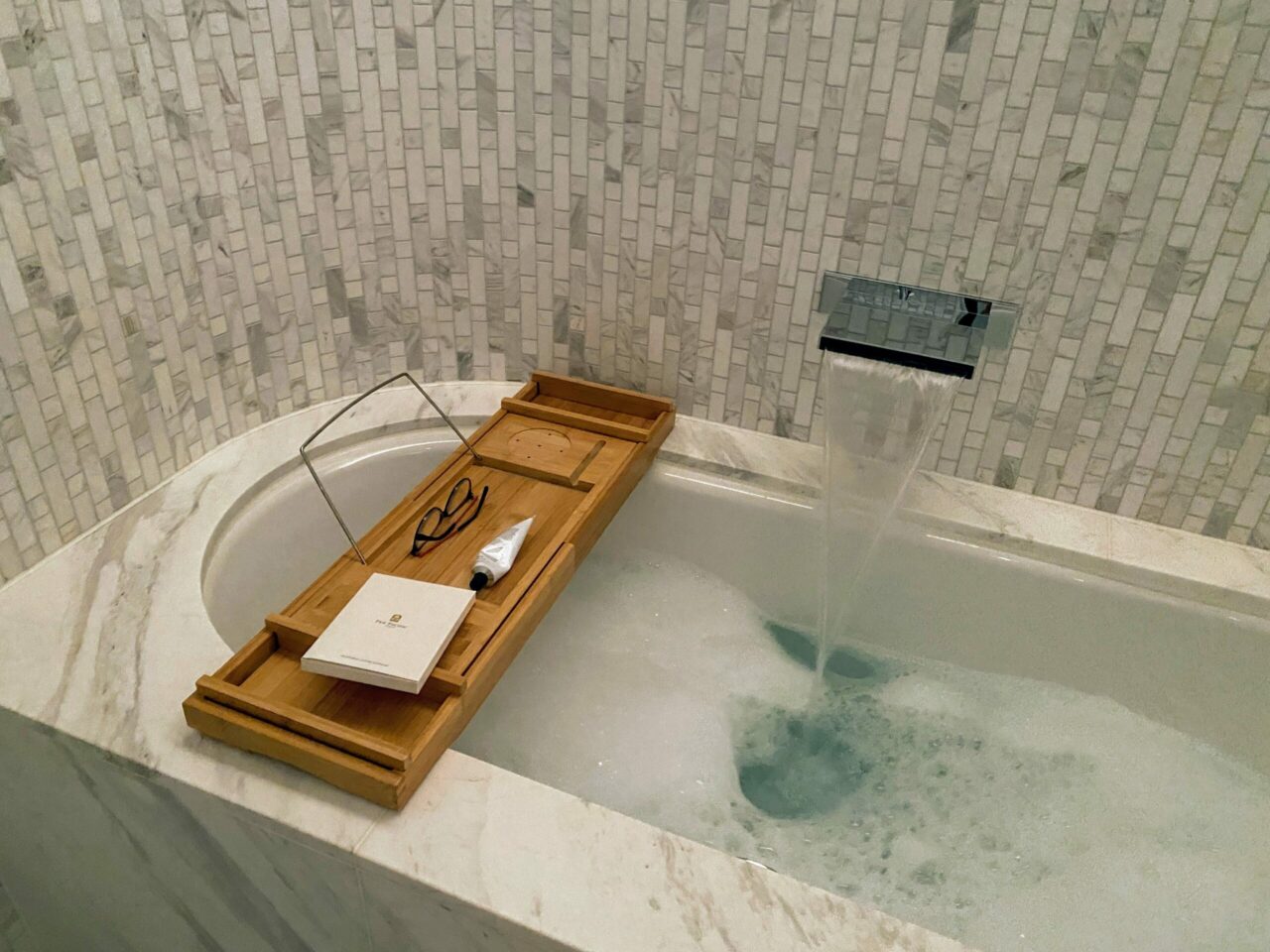 Facilities
The pool

The pool and spa are important elements to me for most hotel stays as it's a lovely way to relax after a busy day. I personally think that the Pan Pacific Hotel London's infinity pool is one of the nicest in London. So many hotel pools are underground, it's lovely to have one with daylight and some nice views.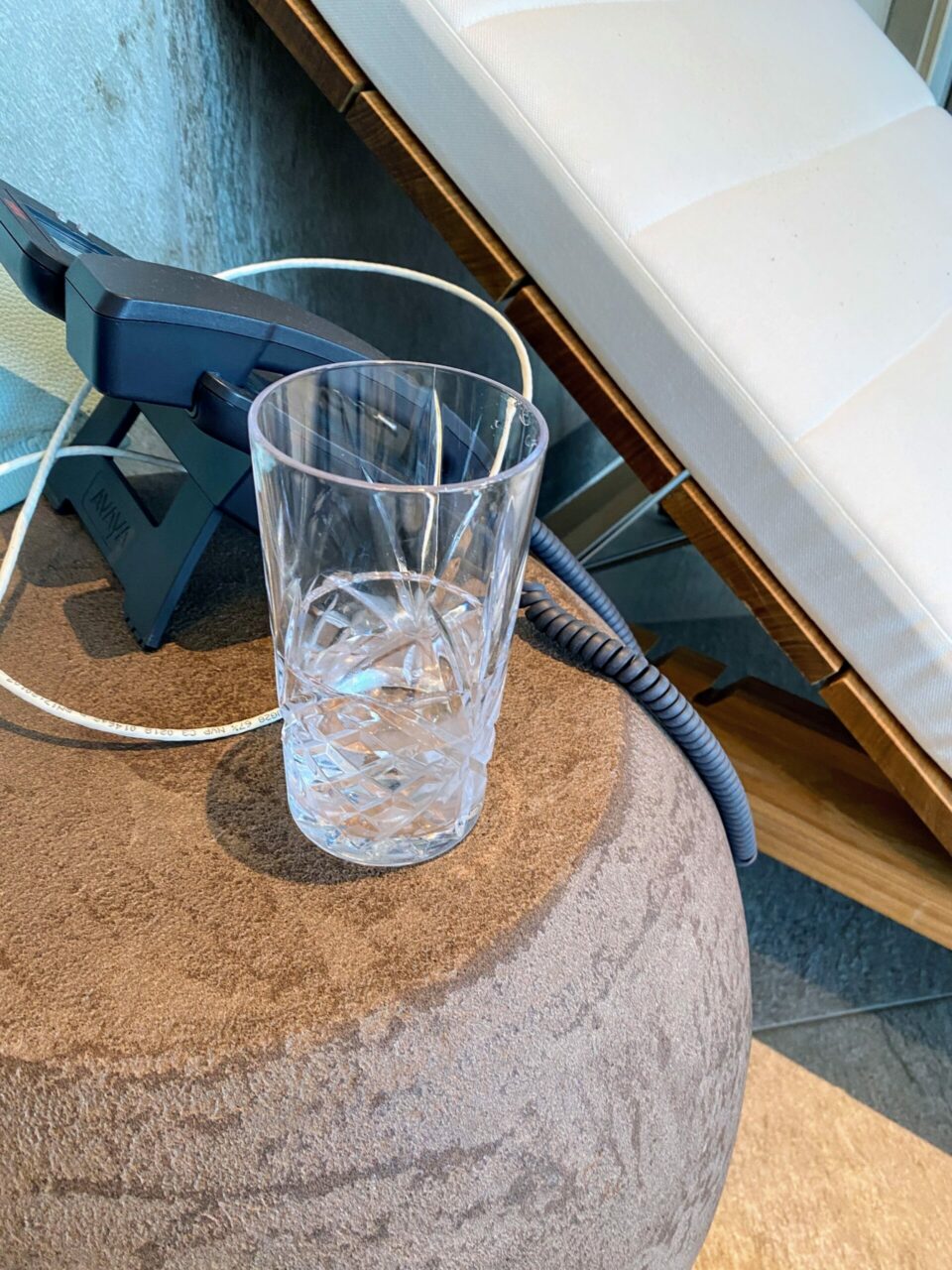 It's long enough to swim lengths at 18.5m but not too chilly for lounging around in. I would prefer it a degree warmer at 30c rather than 29c but that's being picky. The pool area is well heated so you won't feel chilly while relaxing on a lounger with the plentiful fluffy towels. While sitting by the pool, staff pop round regularly to offer free water or tea. It took me a while to realise that my glass was plastic as it looked so much like a real crystal glass!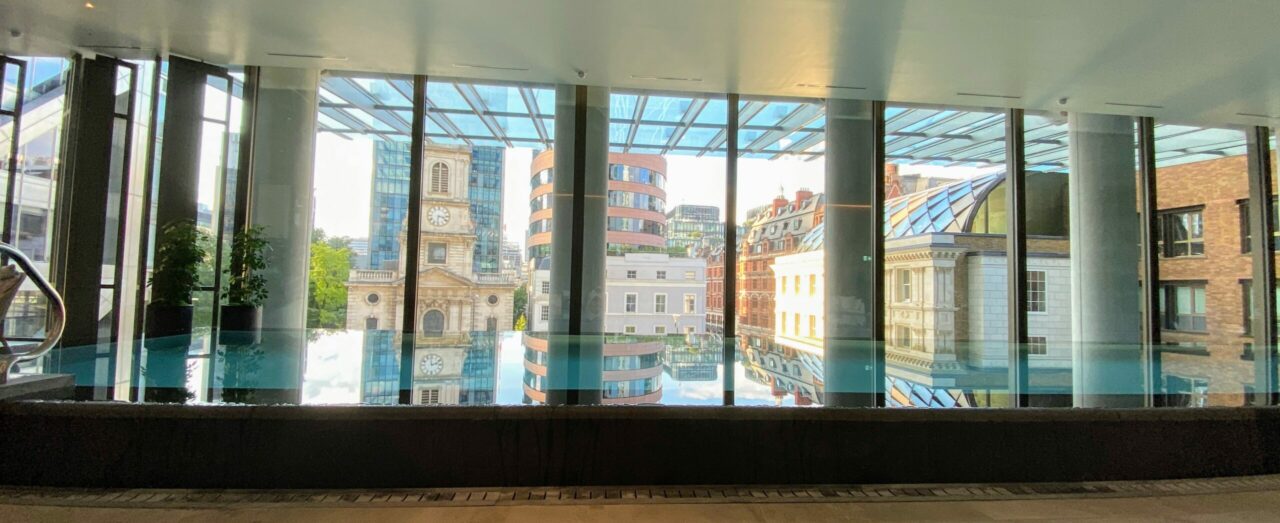 The pool has long opening hours between 6:00am to 10:00pm with children allowed Monday to Friday, 9:00am to 11:00am and 3:00pm to 5:00pm or Saturday and Sunday, 7:00am to 10:00am and 4:00pm to 7:00pm. If you want peace and quiet avoid the children's hours as the pool was actually empty in the hour before that on a Sunday afternoon.
Mindfulness Studio

While sitting at the pool you can see into the beautiful mindfulness studio which can be used for yoga, pilates, barre, gong therapy or meditation group bookings or you can use it for whatever you need. It was empty both times I was there.
Spa treatments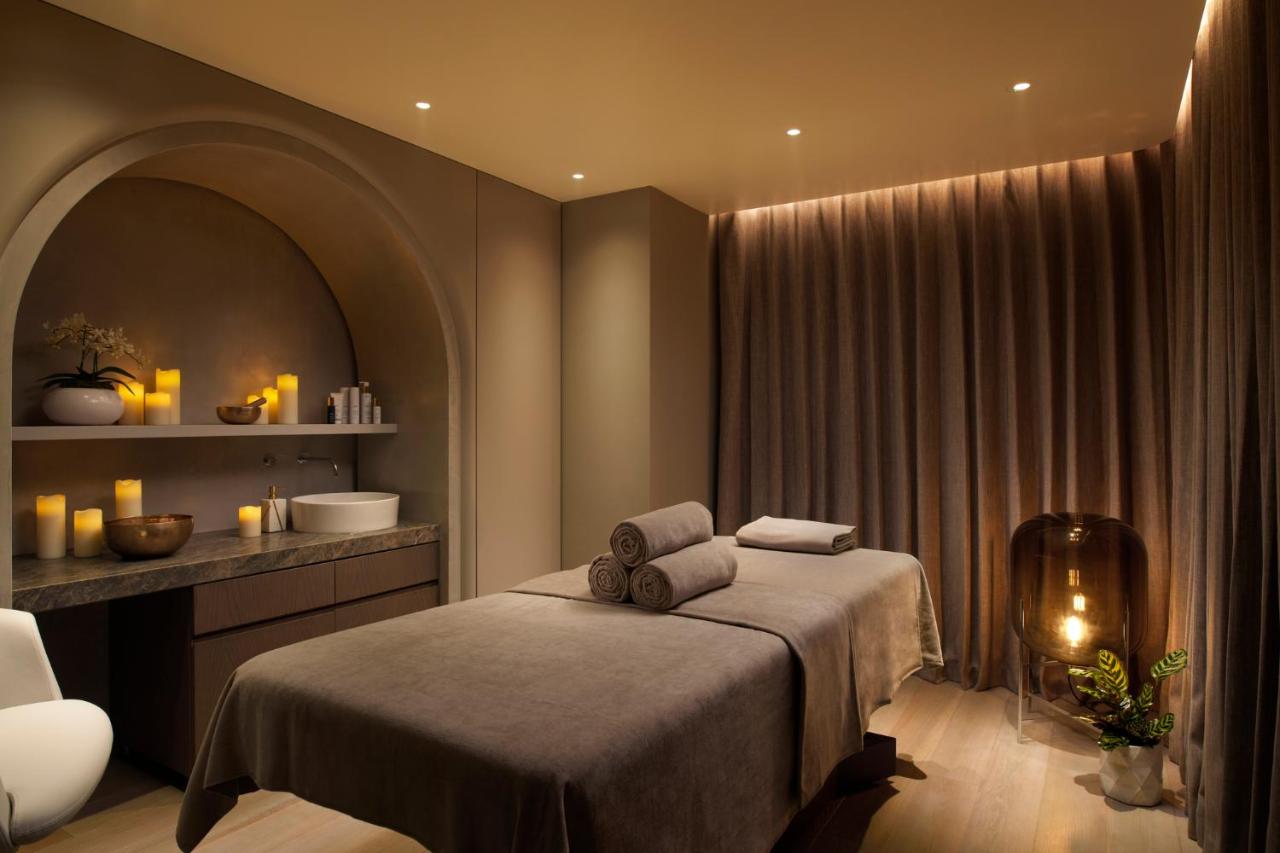 Spa treatments are currently only available for in-house guests. I have to say it was a bit of a palaver trying to get the treatment list before my stay with the spa requesting my details to verify I was a guest before they would send me the treatment list, which seemed a bit OTT!
The spa menu has a lot of packages as well as a short list of individual treatments with everything from performance-enhancing treatments to flight recovery and sleep programs. I went for their signature Holistic Massage at £150 for 60 minutes which is slightly cheaper than the Corinthia which charges £200 for an hour.
The treatment was described as
Handcrafted in Thailand, immerse yourself with our unique south east Asia essential oil mixing experience. Combining Thai and Balinese acupressure techniques, this deep tissue massage allies powerful kneading strokes and invigorating hand movements to stimulate blood circulation and increase muscle flexibility.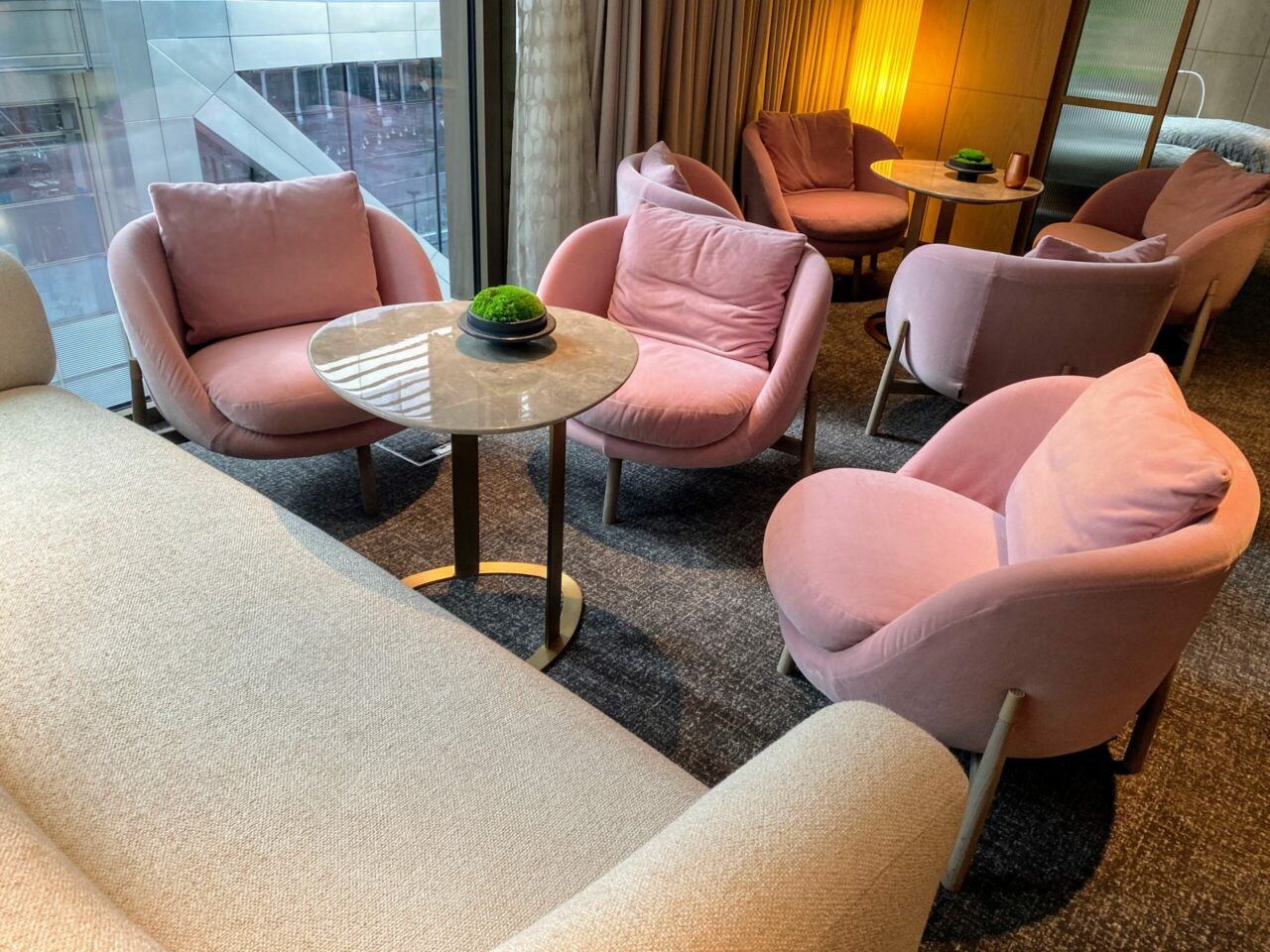 I was welcomed by the delightful spa host who was very friendly and helpful. I was initially taken to the lounge which leads into a relaxation room. Here I was offered tea or water (with a choice of temperature!) while I filled in the paperwork.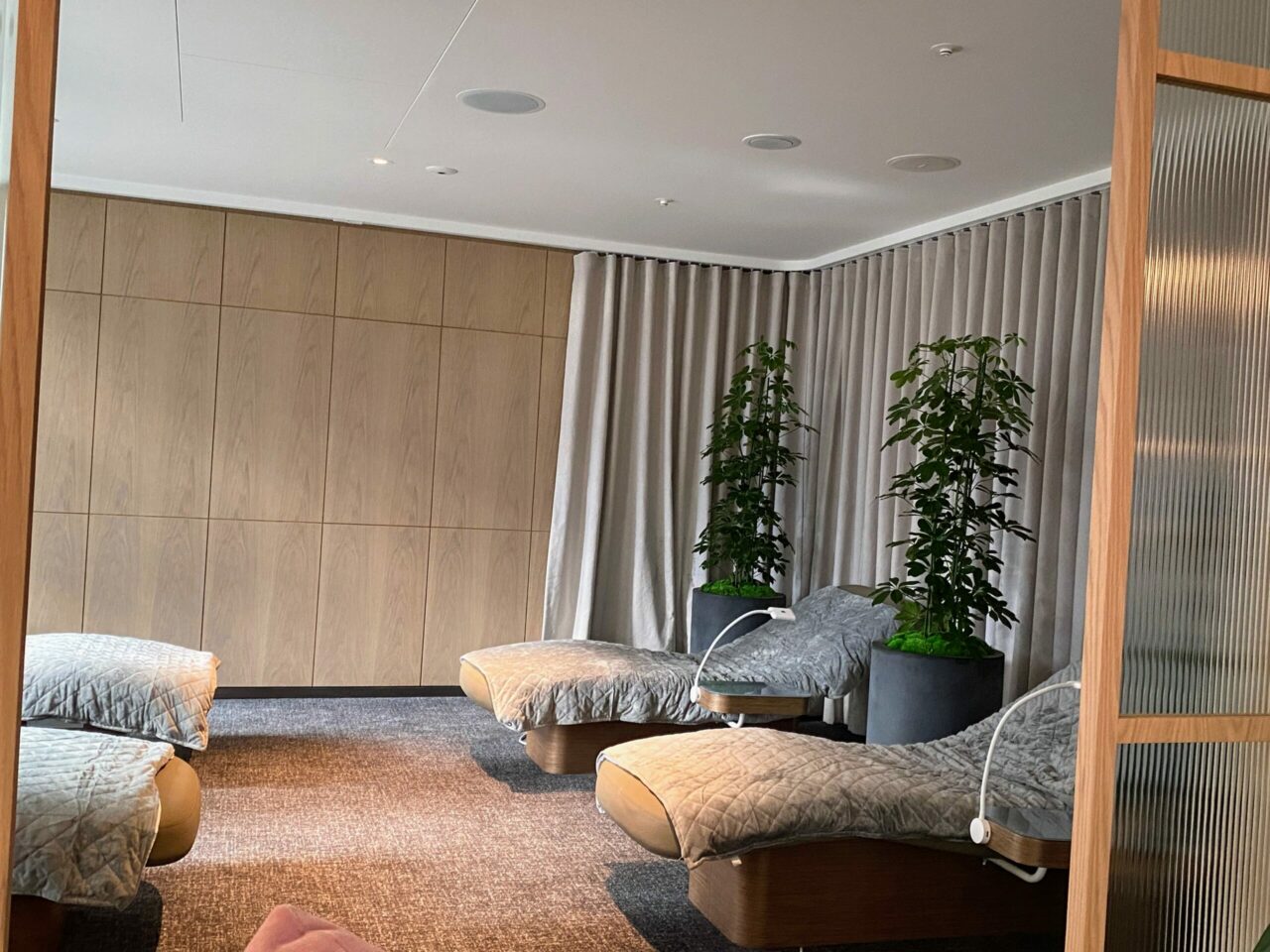 I was then taken to the treatment room by the therapist and asked to change in the changing room into my robe and slippers.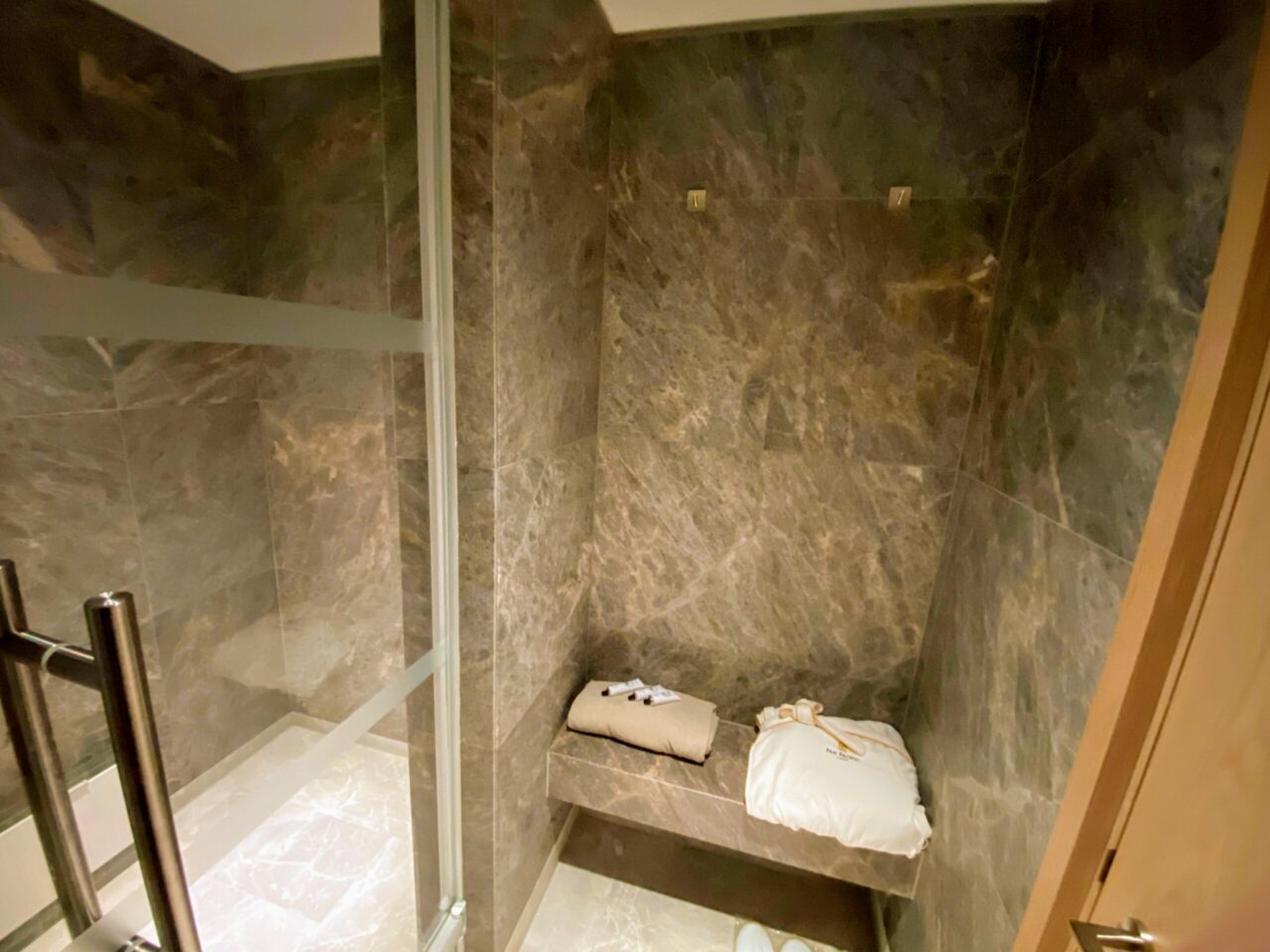 Next I was offered three different oils to smell but was not given much information about the purpose of each one. I chose lemon since you rarely see that in spas and it smelt divine.
Then in true Asian style, the therapist stood there while I disrobed and try to climb onto the very high couch in a less than dignified manner being almost naked! Personally, I prefer the European way where they leave the room while you get on the bed! Though at least it wasn't as bad as the time my treatment in Asia included a bath with oil and it was so slippery, I couldn't get out of the bath without the tiny therapist trying to help me! Not my finest moment!
The massage itself was good with just the right pressure, but I am not sure I could distinguish anything very different about it given the description.
Once finished I was offered tea or water again in the lounge but I chose to sit by the pool on one of the loungers for mine.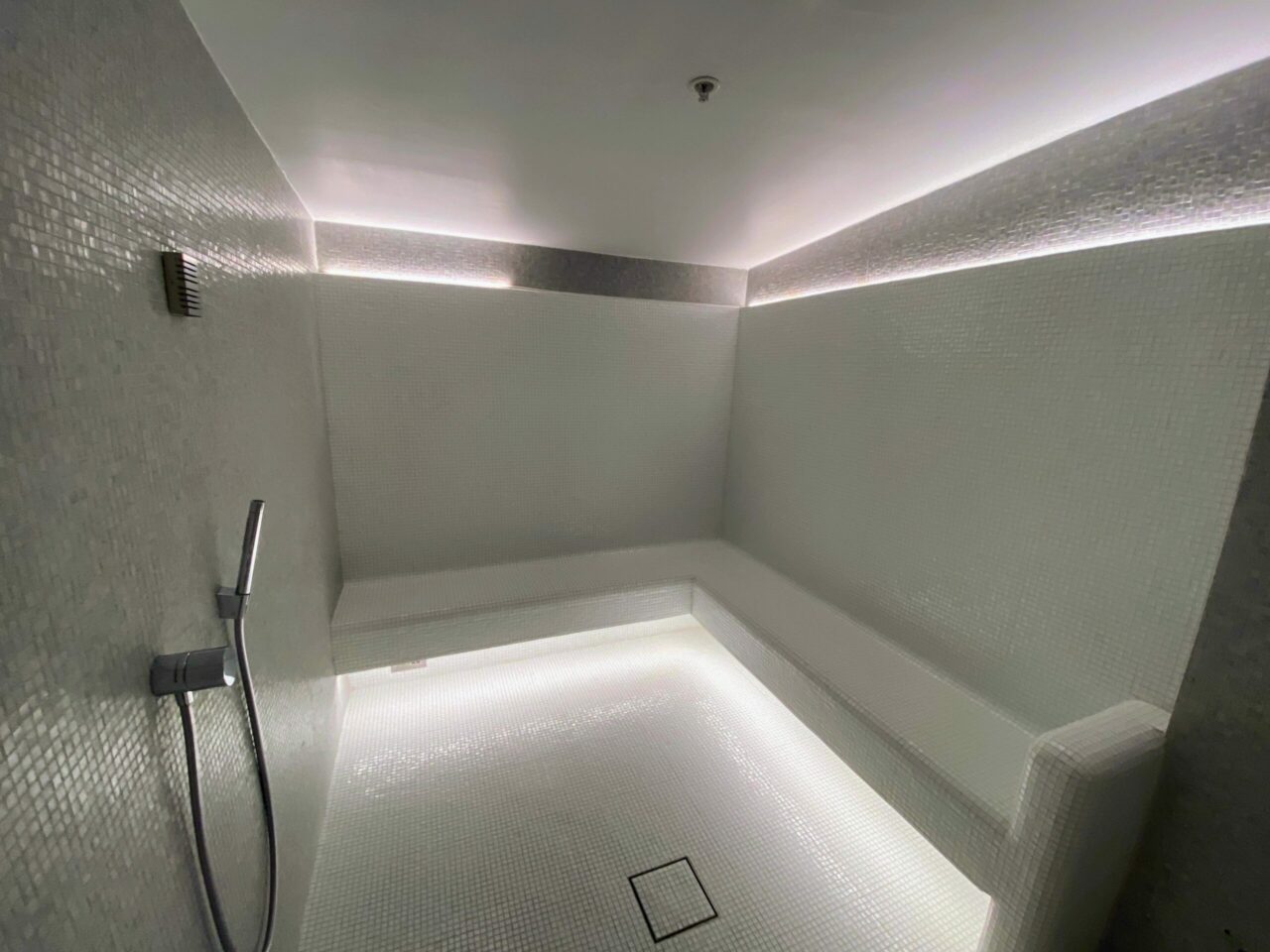 In terms of spa facilities, in both changing rooms, there is a sauna and a steam room.
You can also have certain wellness services including equipment and digital content in your room. From spa services to self-care experiences and high-intensity workouts, the hotel spa team can provide everything required for focusing on wellness in private. They also have a collaboration with ChiliSleep™, leaders in sleep innovation, with a custom-designed programme featuring a temperature-regulated sleep system to enhance your rest.
Gym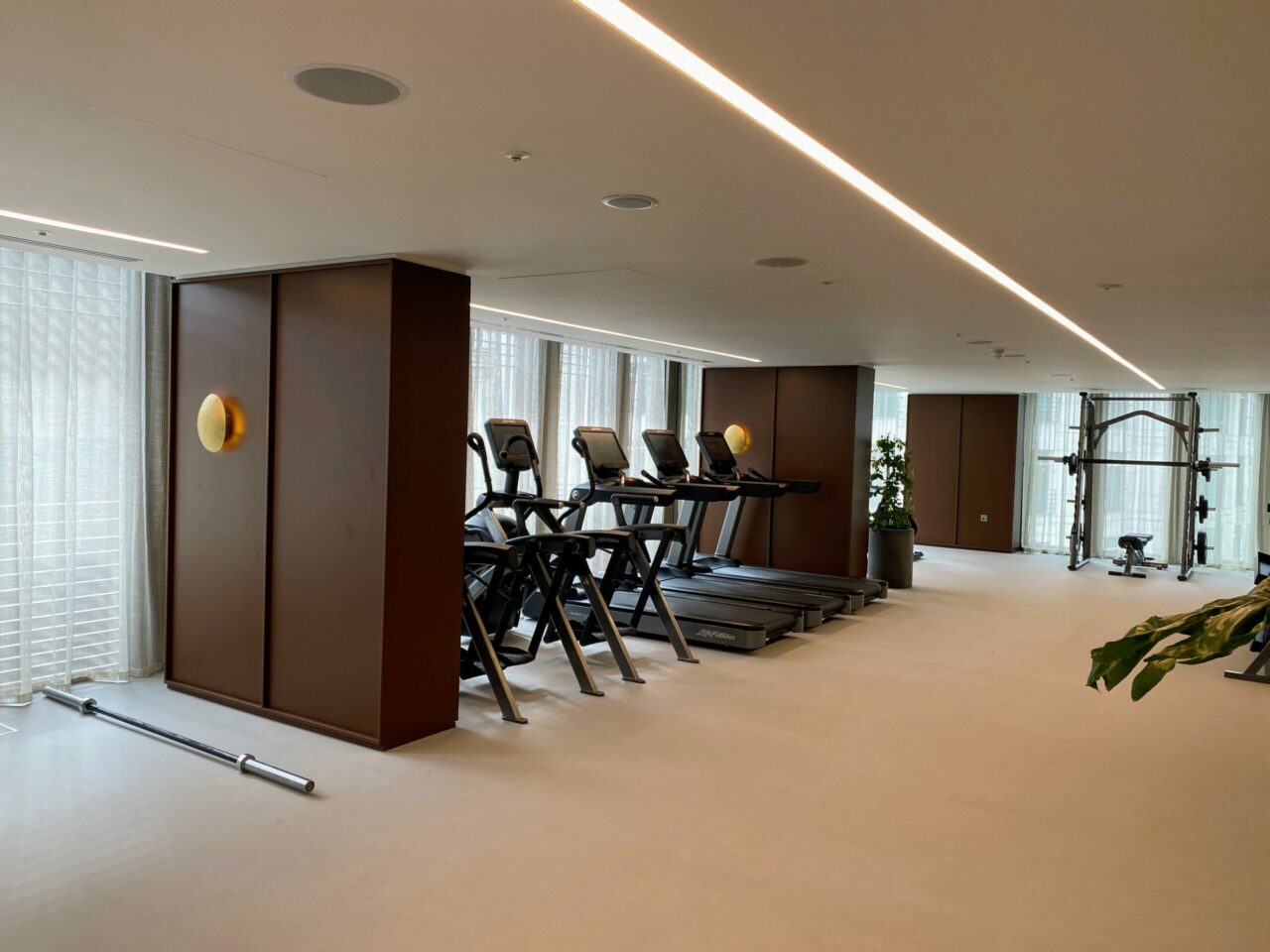 The 24 hour gym feels spacious and modern with the fitness team on hand for private classes tailored to individual regimes. The gym features a range of both cardio and strength training equipment. The TecnoBody® D-wall training system is exclusive to the hotel and involves body recognition and an interface gesture with virtual functionality. Unlike traditional methods of exercise, each session focuses on real-time biofeedback and long-term joint health.