If you have been following me on social media you will know that I have been in Las Vegas attending Zorkfest, a casino and travel loyalty conference, run by my good friend Michael from TravelZork – a blog with lots of Vegas information as well as other casino and travel loyalty news. I thought I would share a few highlights of my trip as Vegas changes so frequently. If you want to read my full guide to Las Vegas here is the link to part 1.
Who I met…
There were lots of Vegas podcasters in attendance which was something new to me. If you want to hear the latest information about Vegas and have a few good laughs I can recommend Scott Roeben's Vital Vegas, Travelfanboy for Las Vegas reviews plus general travel and You can bet on that for Las Vegas gambling who I all heard at the Podcasters after dark event. I also enjoyed chatting to Ed Pizzarello from Pizza in motion points + miles blog and of course hanging out my friend Gilbert from God Save the Points who gave some great presentations.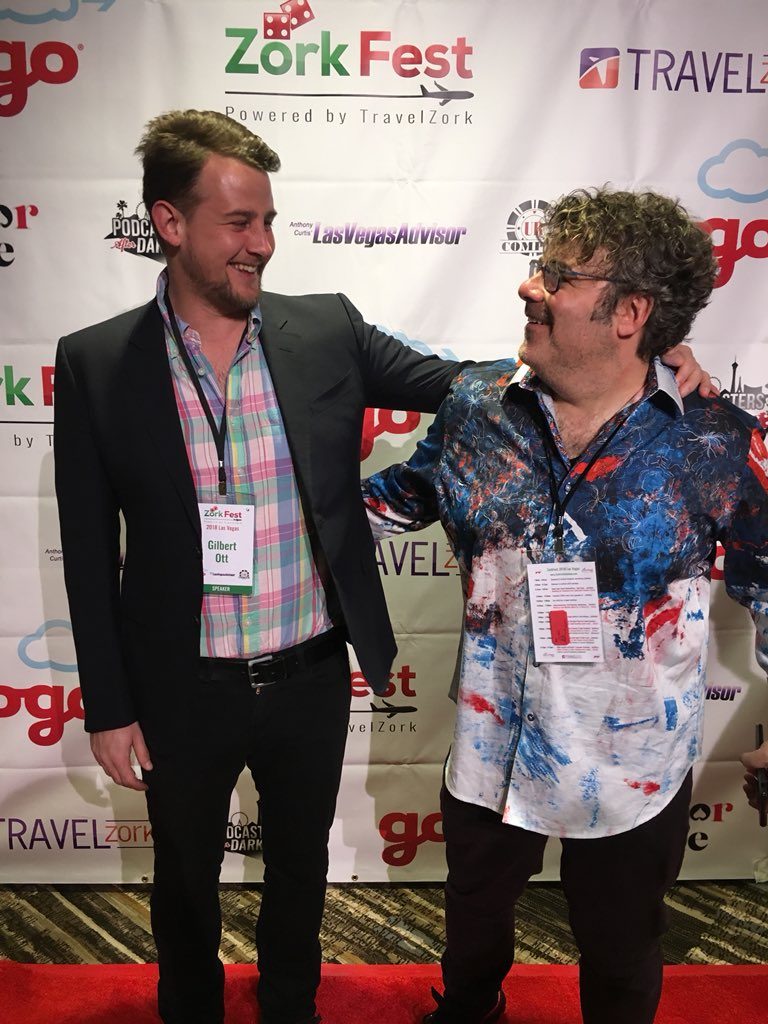 My favourite person I met this weekend had to be John Morris who blogs about travelling in a wheelchair on wheelchairtravel.org. As well as being a great laugh and a truly fascinating person, he also has a fantastic blog. Since a horrendous car accident left him as a triple amputee it hasn't stopped John from travelling all over the world with his wheelchair and helping others do the same. Even if you or your family have no interest in wheelchair travel I urge you to have a look at John's inspiring website. We all (myself included) love to have a moan about the little annoyances when we travel – the champagne was cheap, the cabin crew were unfriendly etc. However, when I read John's blog and understand the difficulties for wheelchair users in the most simple of tasks such as just getting on the plane or from the airport to your hotel it gives me a welcome reality check (though I still hate bad Champagne!).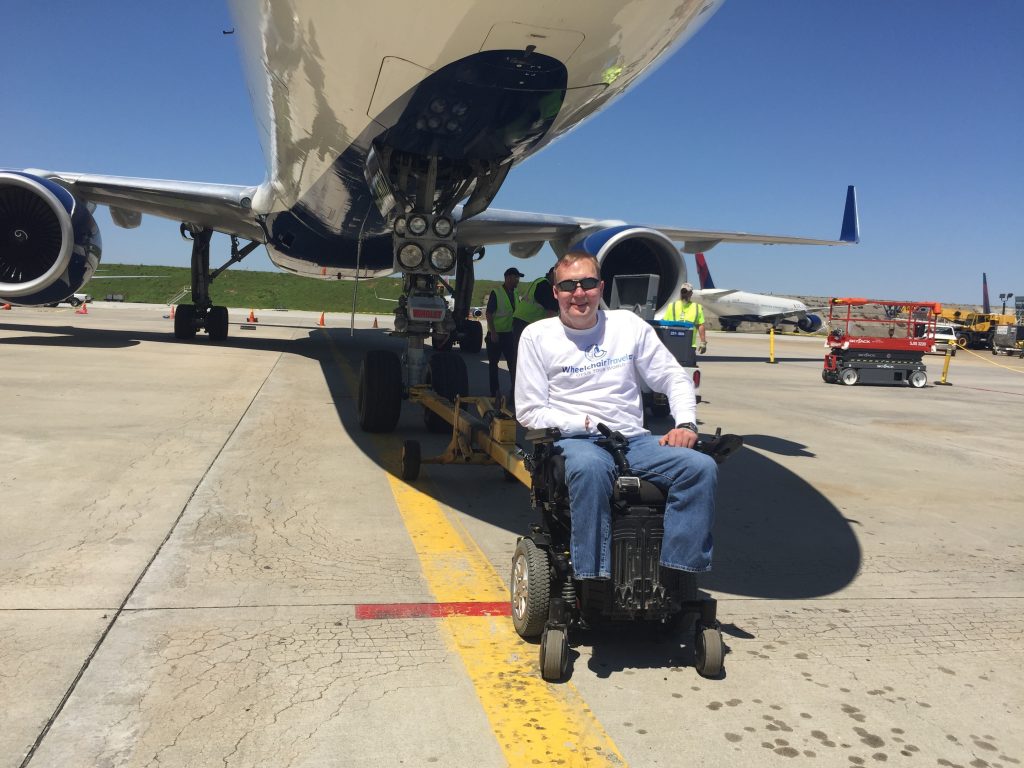 Where I stayed…
Encore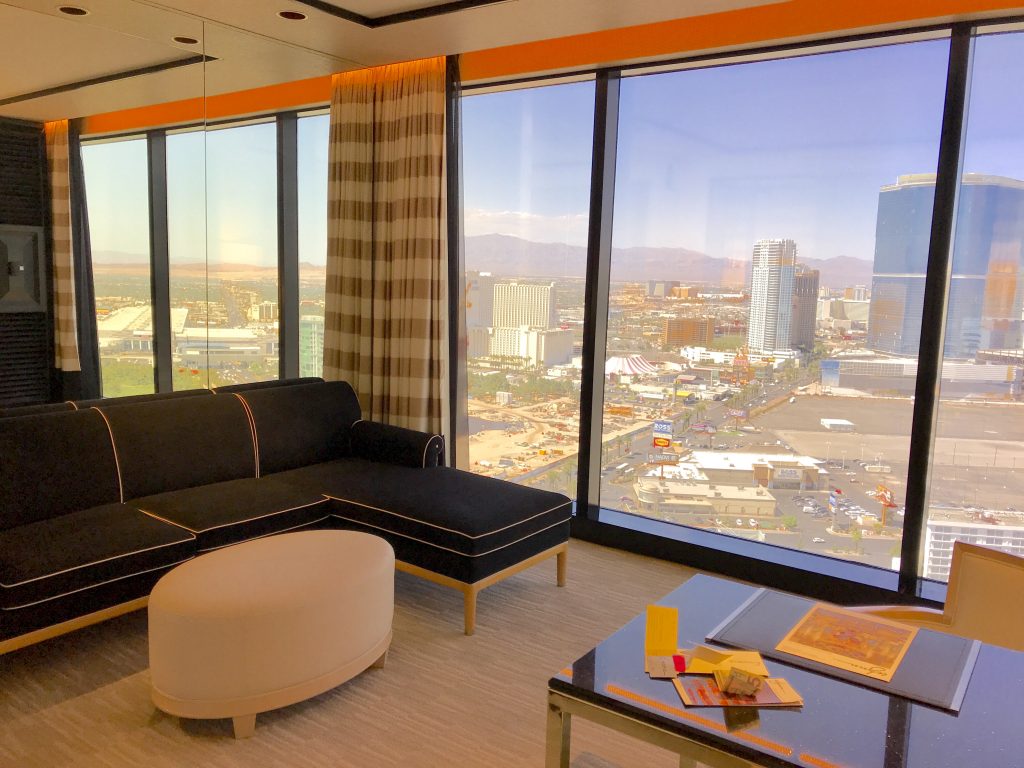 This was my first stay at Encore. I had wanted to try Wynn but it was fully booked. I was actually really glad that I did stay at Encore. Although I generally avoid casino hotels now, this was the best one I have stayed in. Only a short walk from the front desk to the lifts rather a long walk, the rooms are some of the nicest I have stayed in on the strip. A full review will follow.
TI
The less said about this one the better. I stayed here for one night as Zorkfest was being held in the very nice new meeting rooms here. The room was fine but that was about all I can say. It was a typical Vegas low-end strip hotel with a smoky casino to traipse round to your room. The highlight was when I was virtually held to ransom by the bellman demanding a tip to take my luggage from my room. I could have sworn that tips were optional but not in Vegas apparently!
Aria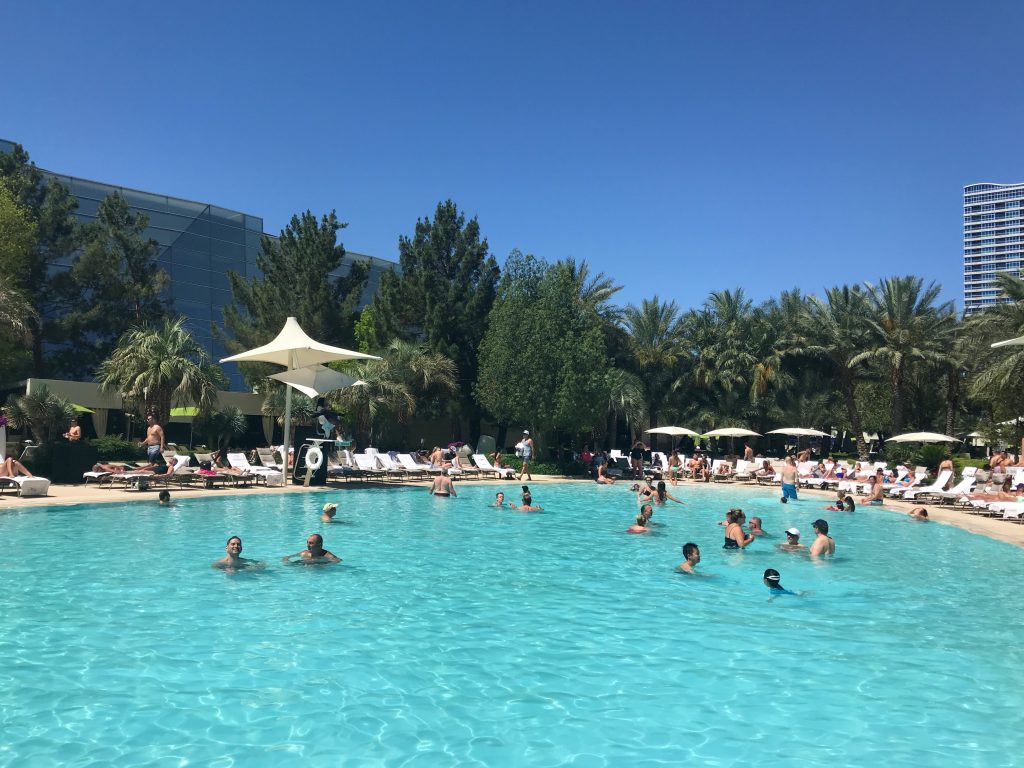 This was my second stay at Aria although last time I was lucky enough to get an upgrade to the Skysuites which were great. You can read my review of Sky Suites here. I can't say I was as impressed with Aria itself. I did like the pool area, the restaurants and location but the service and rooms were a letdown on this occasion. The check-in agent appeared to know nothing about Virtuoso as normally you would receive a letter stipulating how to use your benefits but I was told I had to go to registration which is where I was! My room also wasn't ready well after 3.30pm and I was given what was an inferior, dark room with a connecting door – hardly the upgrade I was due on Virtuoso. Review to follow.
Four Seasons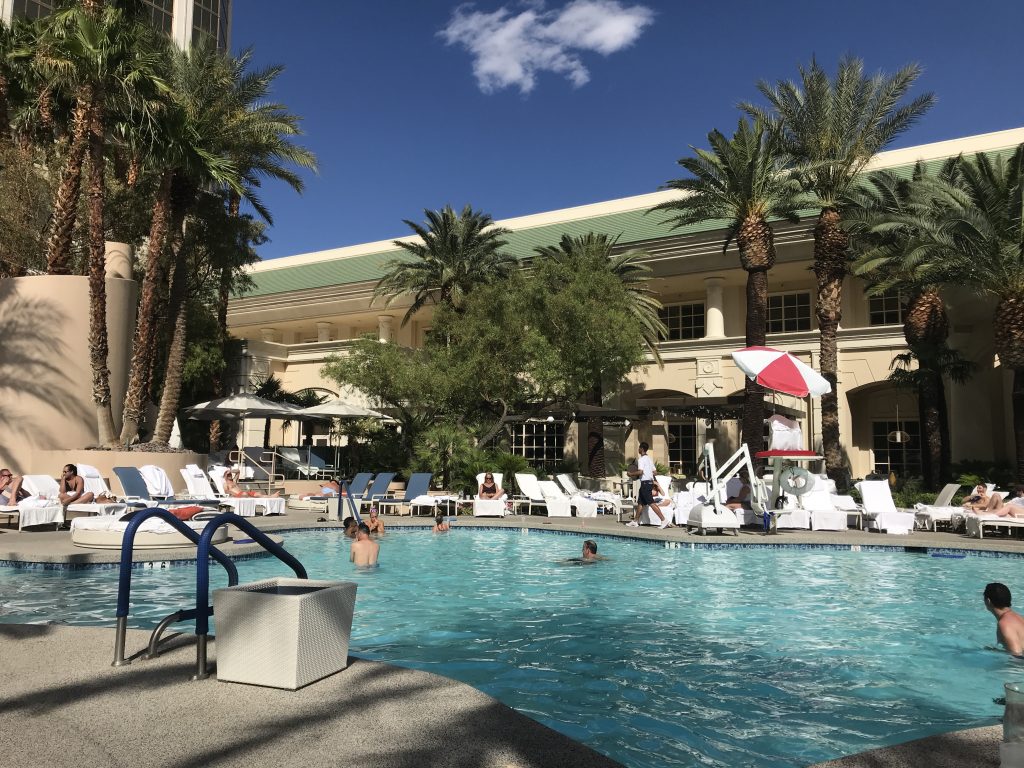 The Four Seasons is my favourite hotel on the strip and often not that expensive. This time I paid $219 per night. Quiet and sophisticated but within easy reach of Mandalay Bay it also has a lovely quiet pool with fantastic service. In the height of the summer they even have someone come round to spray you with Evian. I had another great relaxing stay here which was well needed after far too many late nights!
Where I ate, drank and spa'd
Mandarin Oriental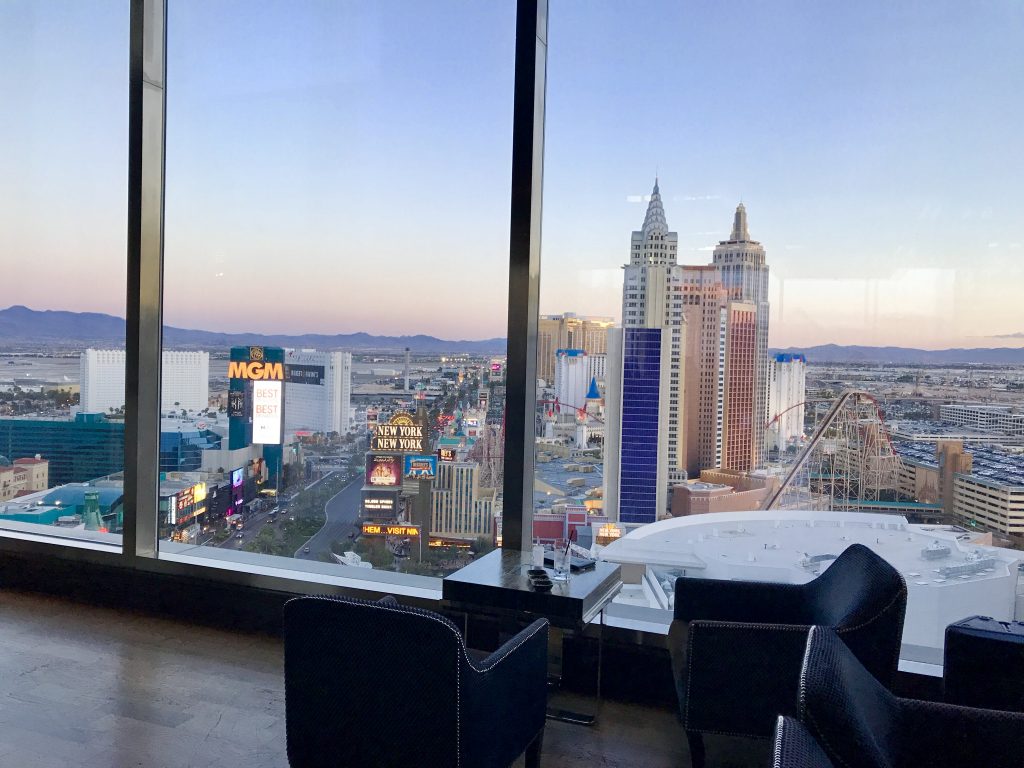 Gilbert and I managed to squeeze in a cheeky cocktail at the Mandarin Oriental which is the best bar on the strip for me. It has wonderful views of the strip as well as a chilled out atmosphere and sophisticated cocktails. I have stayed in the hotel several times but this is now due to become a Waldorf Astoria on 30 August after a brief refurbishment. I am slightly concerned they will ruin it even though I am pleased to be able to earn Hilton points there. I also went to the spa which is one of the best on the strip in terms of service plus peace and quiet.
Encore
I used the spa here which has the most beautiful decor on the strip and is usually pretty quiet as well. It has a selection of hot and cold pools in addition to the usual sauna and steam plus heated loungers.
I ate breakfast at the Tableau restaurant which was excellent and their newest addition Jardin where you can sit outside by the pool. I would recommend both for great food and service is elegant surroundings.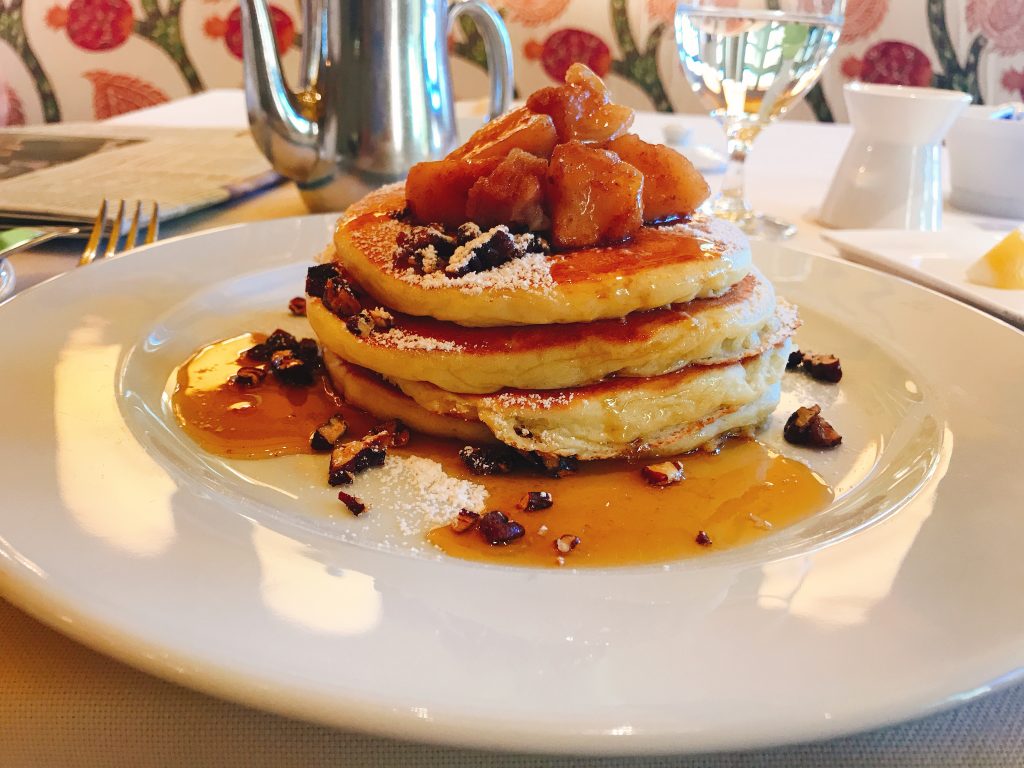 Spanish tapas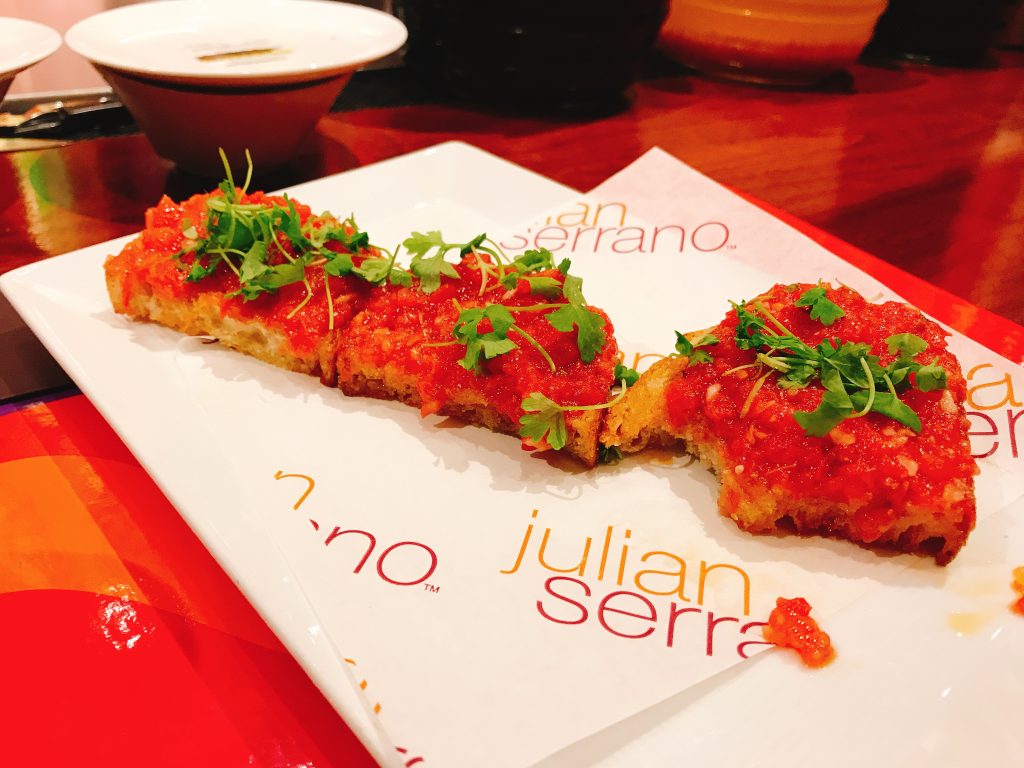 I ended up eating tapas twice on this trip at two of my favourite Vegas restaurants. If you want a lively, modern atmosphere I recommend Jaleo at the Cosmopolitan and particularly the patatas bravas which are better than many you get in Spain! If you would prefer something a little more chilled out, I would also recommend Julian Serrano at Aria.
The bar that looks like the opening scene from a CSI episode….
Finally, Michael and several of the Zorkfest team organised a night out including a visit to Michael's favourite dive bar, The Double Down saloon. This is not for the faint-hearted as I was unsure if I would make it out in one piece but given I'll try most things once, I soldiered on! Somewhere that requires 'puke insurance' is not somewhere TLFL is likely to enjoy!
Inside the dingy bar was like going back many years to the punk rock era in the UK but everyone was friendly. There were various 'unique' cocktails including a bacon martini that was indeed as disgusting as it sounds, tasting like an alcoholic version of a stale Frazzle.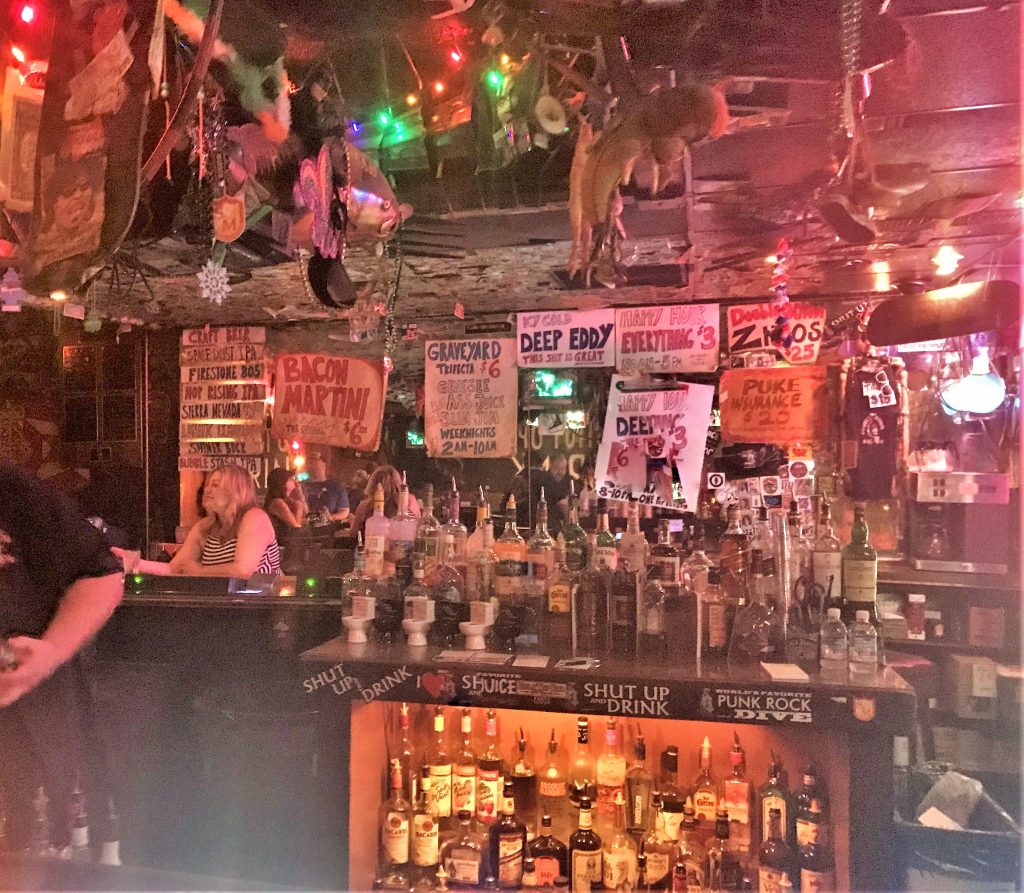 I also went in what is probably the tackiest limo I have ever seen courtesy of the downtown casino 'The D' as my friend Michael is something of a high roller and treated me to some complimentary Dom Perignon champagne in the casino which we had with their hot dogs – a classy combination!
If you want to learn more insider tips on Vegas in luxury for less read part 2 of my Vegas Guide and 5 different things to do in Vegas.
Love it or loathe it? Where do you sit on visiting Las Vegas? Let me know in the comments below or on social media.