Why Geneva is the perfect summer break this year. I may be slightly biased as one side of my family is originally from Geneva, but I really enjoy visiting the city. Last week I went on a complimentary visit with the Geneva tourist board and tried a few new things that I wanted to share with you. Before I went for the first time, I knew that it looked beautiful, but I had very wrongly assumed there was not much to do….
Geneva is perfect for a short break because of the ease of getting around and to and from the airport. But it's also ideal as a starting point for a longer trip, perhaps heading into the Alps which are stunning in summer.
Weather
You may think of Switzerland as a winter ski destination, but the weather is generally warm and sunny in summer. It can reach into the 30s like when I was there. The average temperature is 26c in July and 25c in August.
Getting there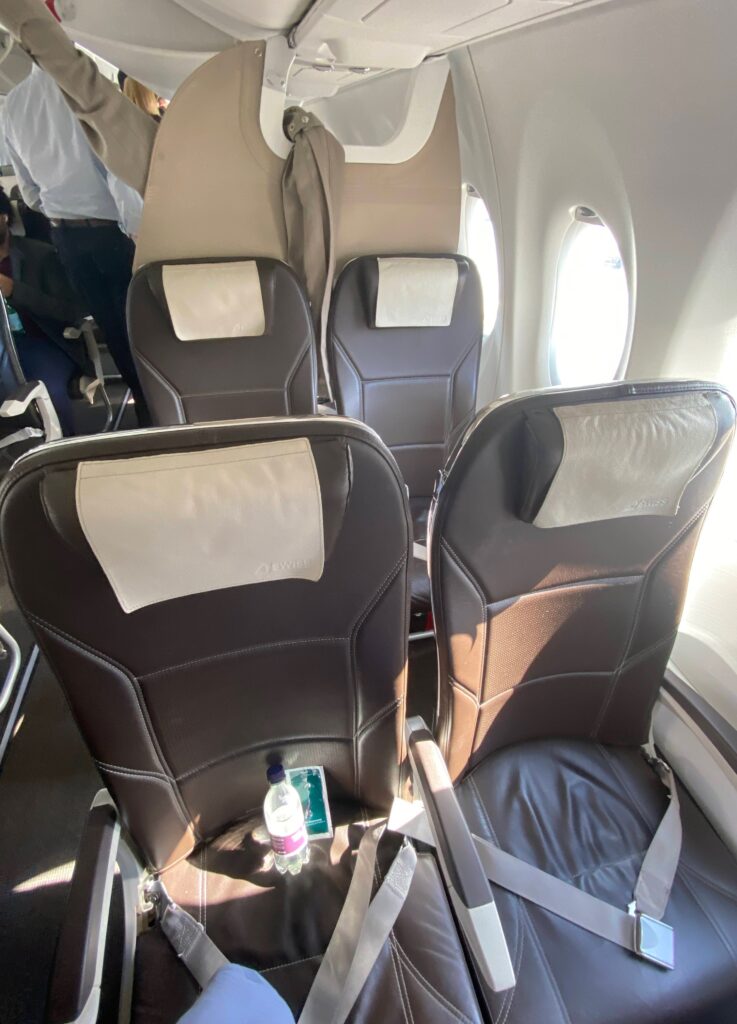 One of the reasons that I like Geneva for a short trip is the ease of getting there. I flew with Swiss, who are less affected by cancellations and delays than many other airlines. You can see my economy review here and my business class review here.
Currently, no testing or Covid vaccination is required, which makes travelling to Switzerland very simple. The airport is only around 15 minutes by car to the old town. A taxi or Uber from the airport costs around 35CHF. You can also get the train or a bus which takes slightly longer. The train is right outside the airport and takes you into the city centre of Geneva.
Public transport is included if you get a Geneva City Pass which includes to and from the airport. At the moment, until the end of August, you can get a Geneva Resort Pass free if you stay in the city for at least one night. You get a free transport card and the Pass which gives you more than 100 activities which are free or at a reduced price. You will receive your Resort Pass together with your free Geneva Transport Card by email one day before arrival.
Getting around
I am something of an Uber fanatic, but I only used one once in my entire visit since it's so easy to get around by public transport. Ubers and taxis are a bit pricey, as you may expect. In the city centre trams and buses are plentiful and included with a Geneva City Pass. I stayed at Hotel Metropole, and there was a bus stop right by the hotel which took me everywhere I needed to go. I could also get a tram from a few minutes walk away. I will cover the Hotel Metropole and other hotels tomorrow.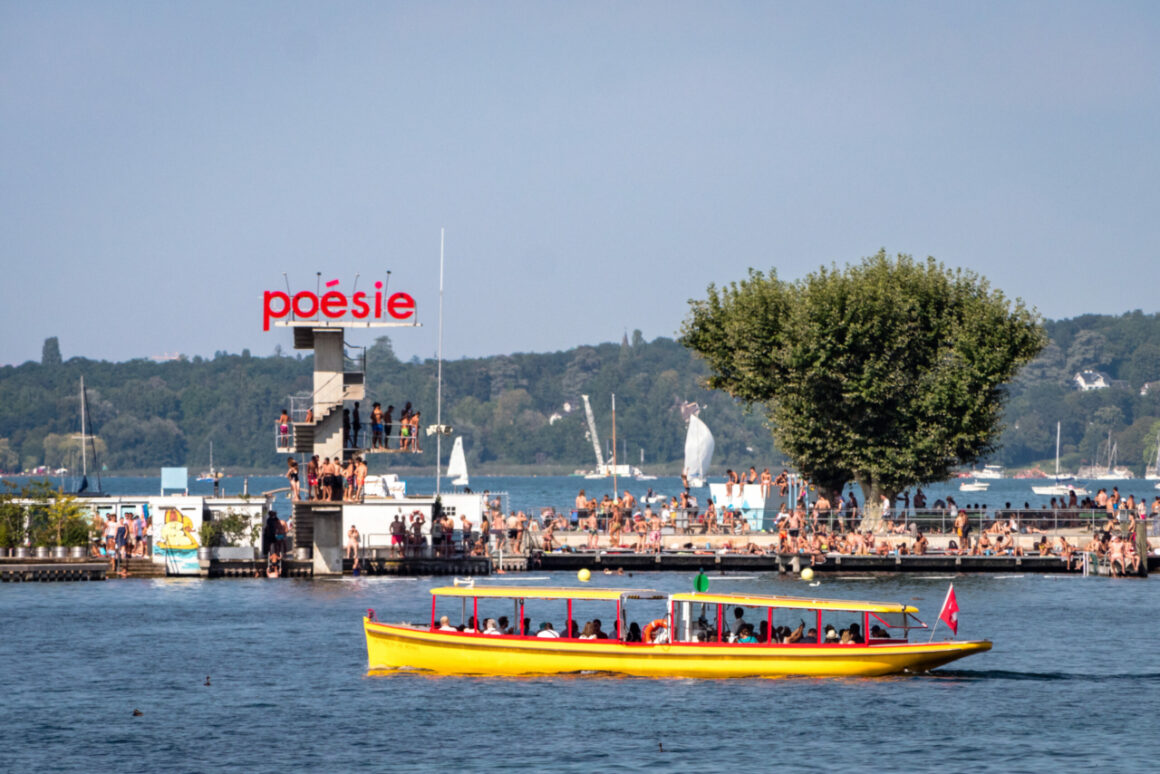 There is also the Mouettes genevoises shuttle boat for free trips back and forth across Lake Geneva. Boats run every 10 minutes and travel from one side to the other.
Cycling is also easy around Geneva, with plenty of cycle lanes and only a short distance to get out into the surrounding countryside.
What to do
Geneva has all the usual city break attractions such as the Old Town and museums. But there is a lot more besides that to do.
Museums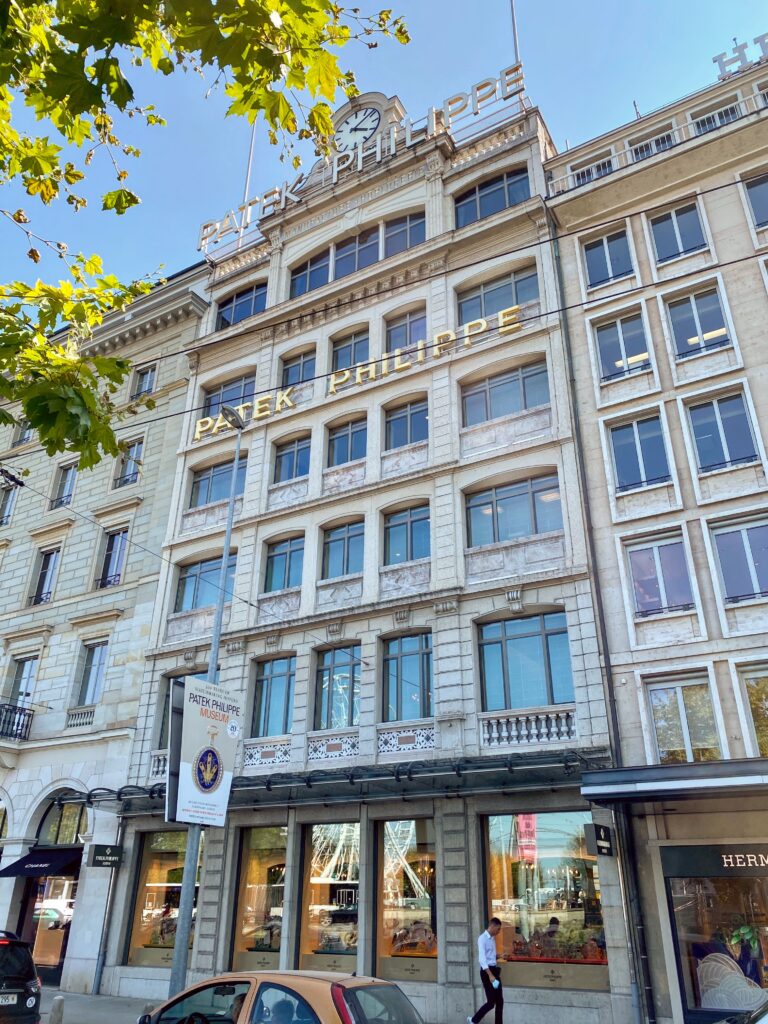 The most novel museum is the Patek Philippe museum. It features specially made watches for royalty, watches through the ages and all sorts of novel watches made by Patek Philippe. Another unique museum is the International Red Cross and Red Crescent Museum which focuses on their work and is the only one of its kind. The Maison Tavel is a testament to medieval civil architecture in Switzerland. It was destroyed by fire in 1334 and rebuilt by the Tavels, a noble Genevan family. For something more modern, The Mamco is the largest and youngest museum of contemporary art in Switzerland.
Sightseeing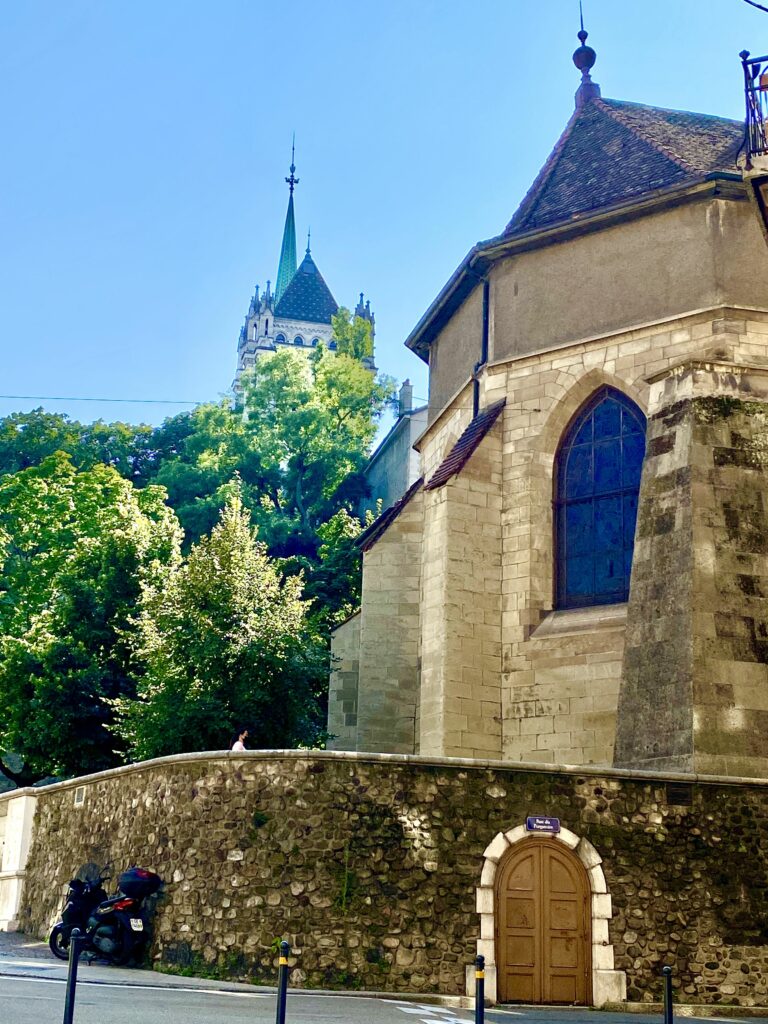 The Old Town offers two-hour walking tours for free. You can also use your Geneva City Pass to ride the mini train around the Old City. The Old Town is pretty with lots of greenery, squares and pavement cafes to enjoy a glass of Swiss wine or two! Geneva is very walkable as it's a fairly compact city.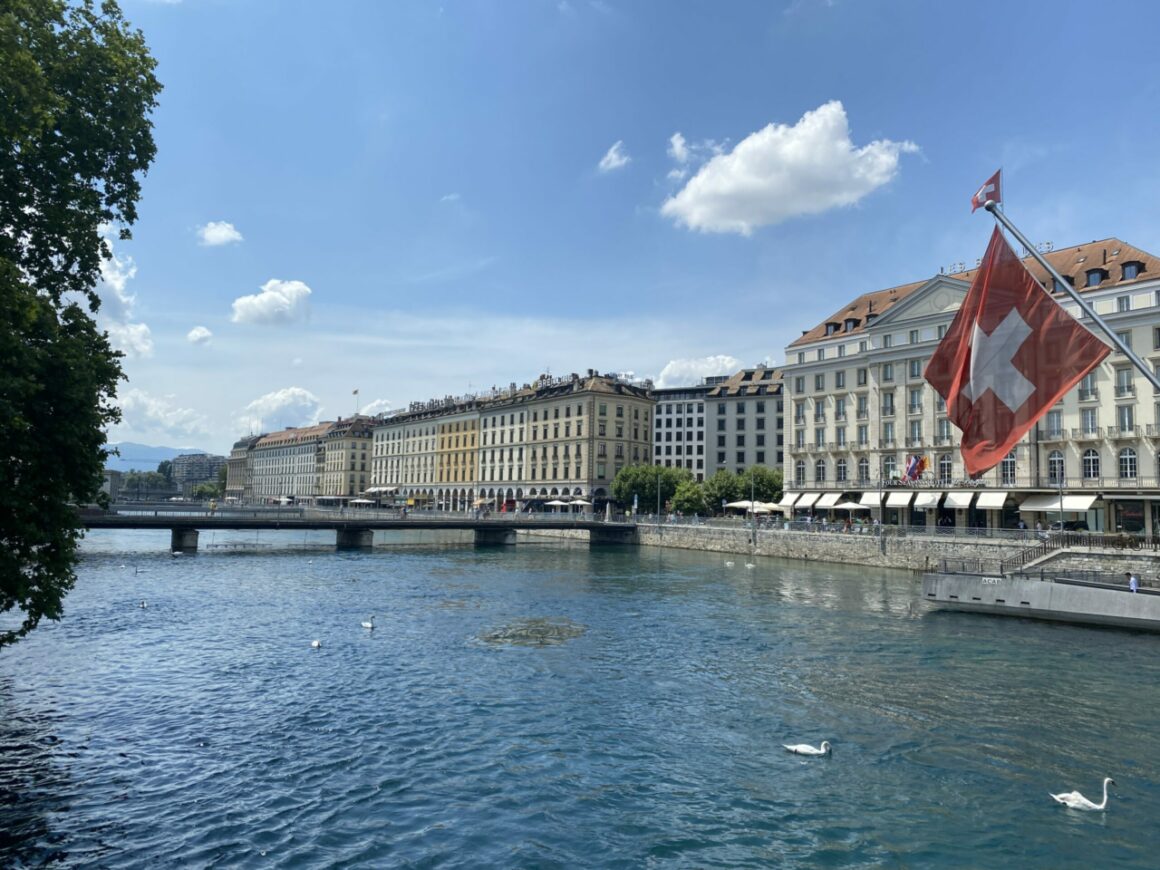 Doing a loop around the old town and over one of the bridges, then back via one of the others (they are all pretty close together), is an easy stroll for an afternoon.
A lovely place for a lakeside walk to start is by the Flower Clock, which is also next to the Ferris wheel and where the cruises leave from.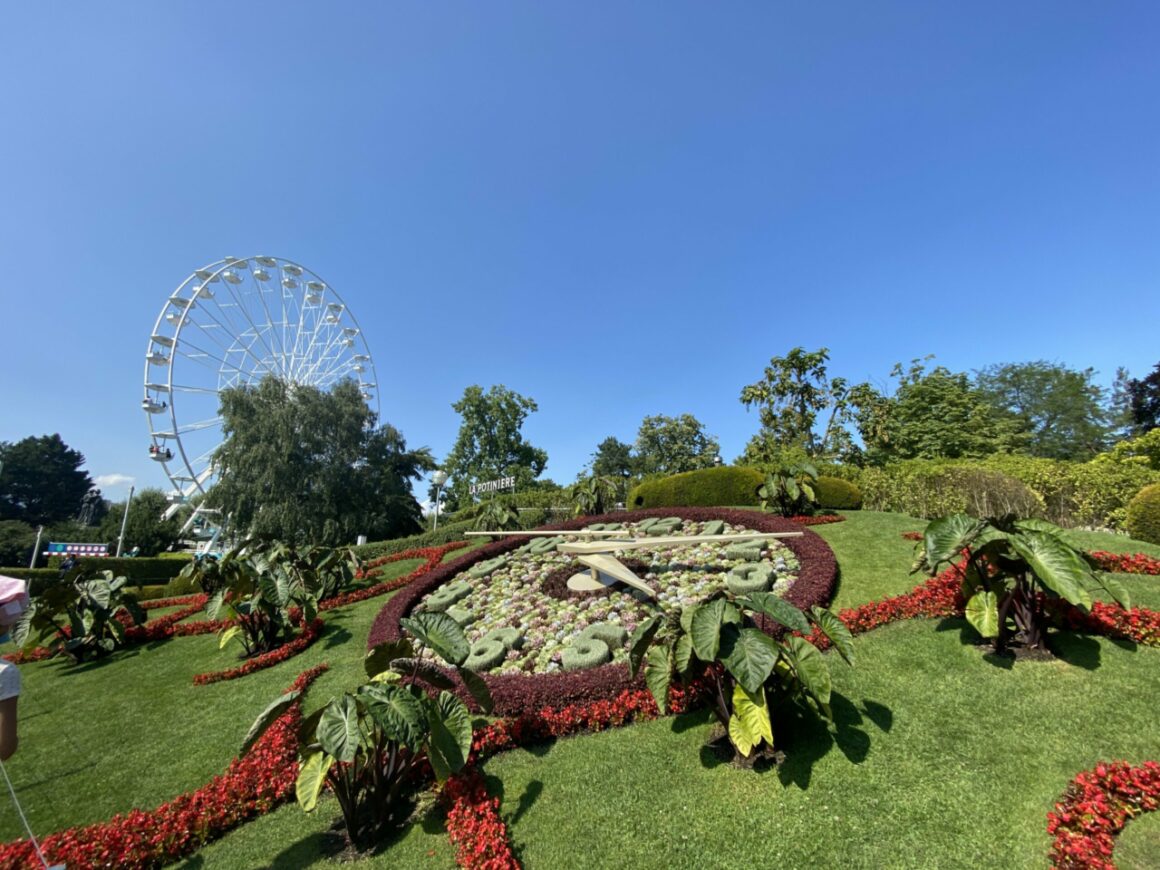 Spas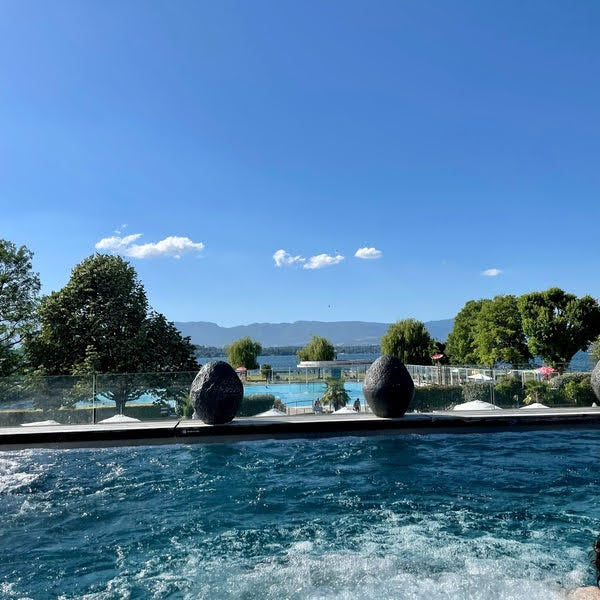 I visited the Bain Bleu, which is right by Geneva Beach and offers a special entrance into Geneva beach for an additional 5CHF. The highlight for me was the large rooftop hydrotherapy pool with various different water therapy areas. It has a great view of Geneva beach and the lake. There's a number of loungers next to the pool to relax and a bar too! Inside, you can have a hamman experience with seven different features or a massage. Booking is essential at weekends.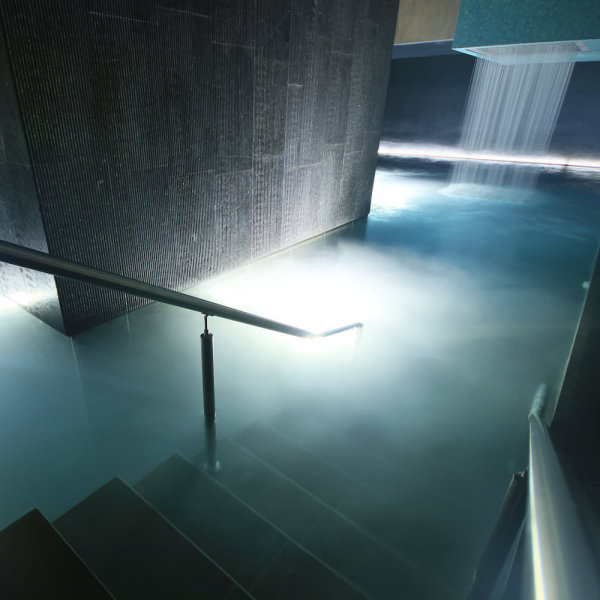 There's also the mystery pool indoors as well which is beautiful. It's open every day from 9 a.m. to 9:30 p.m.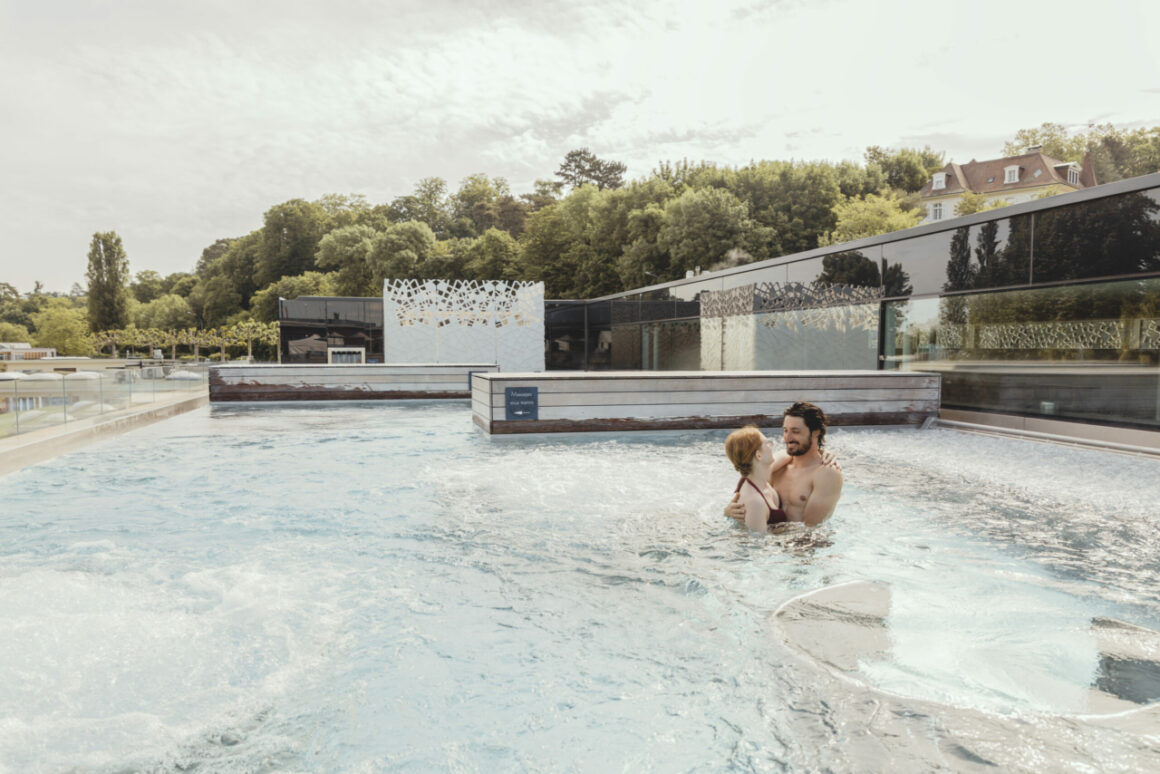 The beach and water activities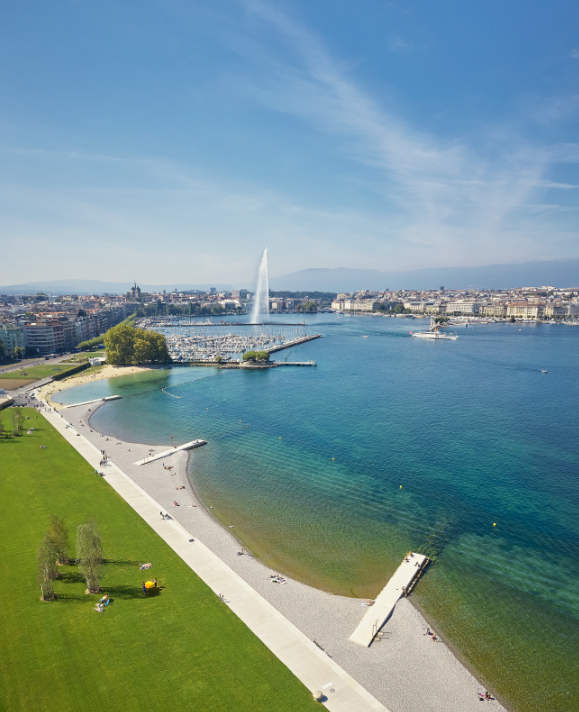 There's a wide range of water sports available. For something fairly relaxed, you can rent a paddle board at the Tropical Corner or at Plage du Reposoir. If you're more of a windsurfer or a wakeboarder, you can take lessons at the Tropical or rent your own board. For wakeboarding, head to Quai Gustave-Ador just after the Jet d'Eau at Wake Up.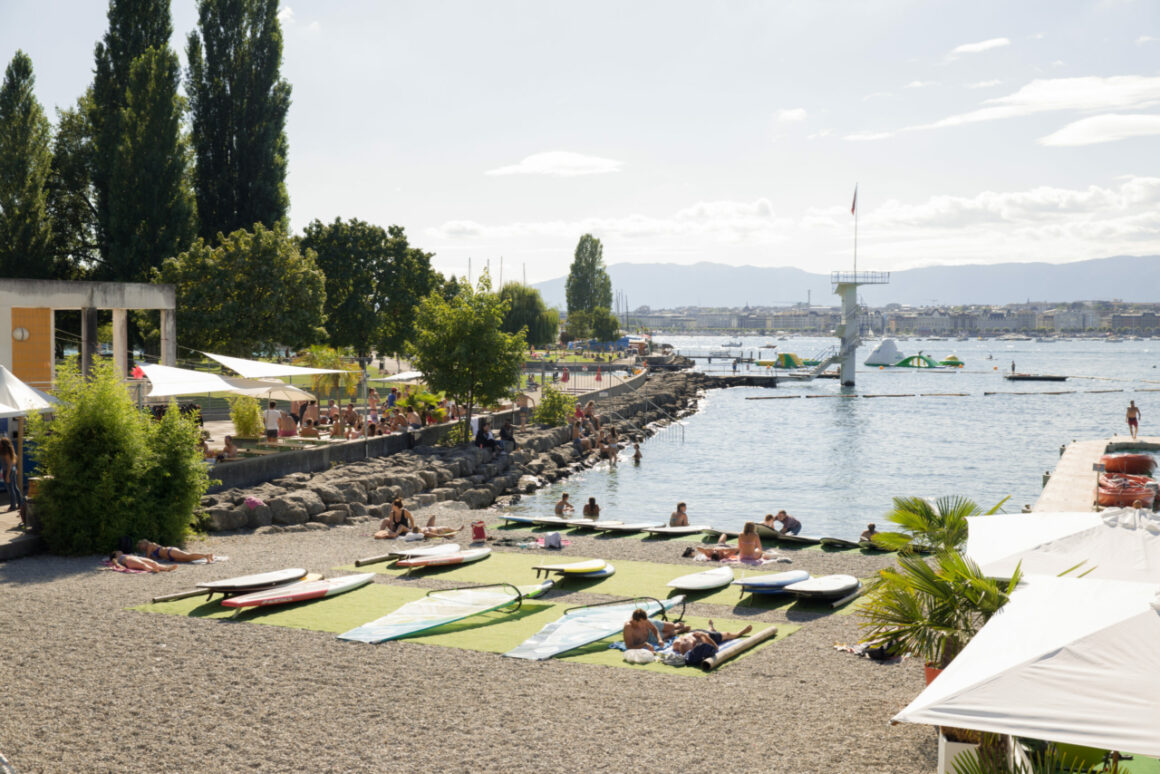 If you just want to chill out on the lake, Les Corsaires offers a range of small pedal boats for hire, including one with a slide to jump into the water and cool off. You can rent all types of boats in Geneva such as a sailing boat, motorboat or a fishing trip. Many offer a discount with the Resort/City Pass. There are also regular 1 or 2 hour cruises on the lake, such as the Belle Epoque steamer.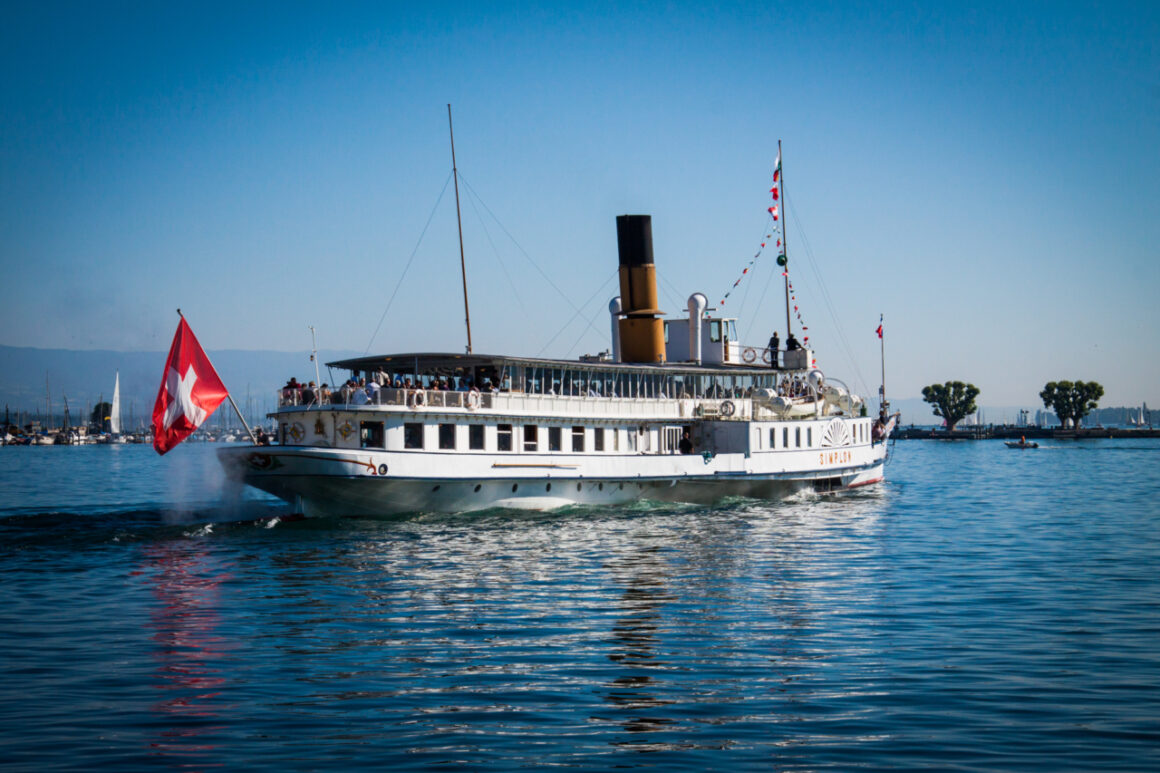 Further afield, rafting on the Arve offers waterfalls, rapids and calmer areas where you can swim.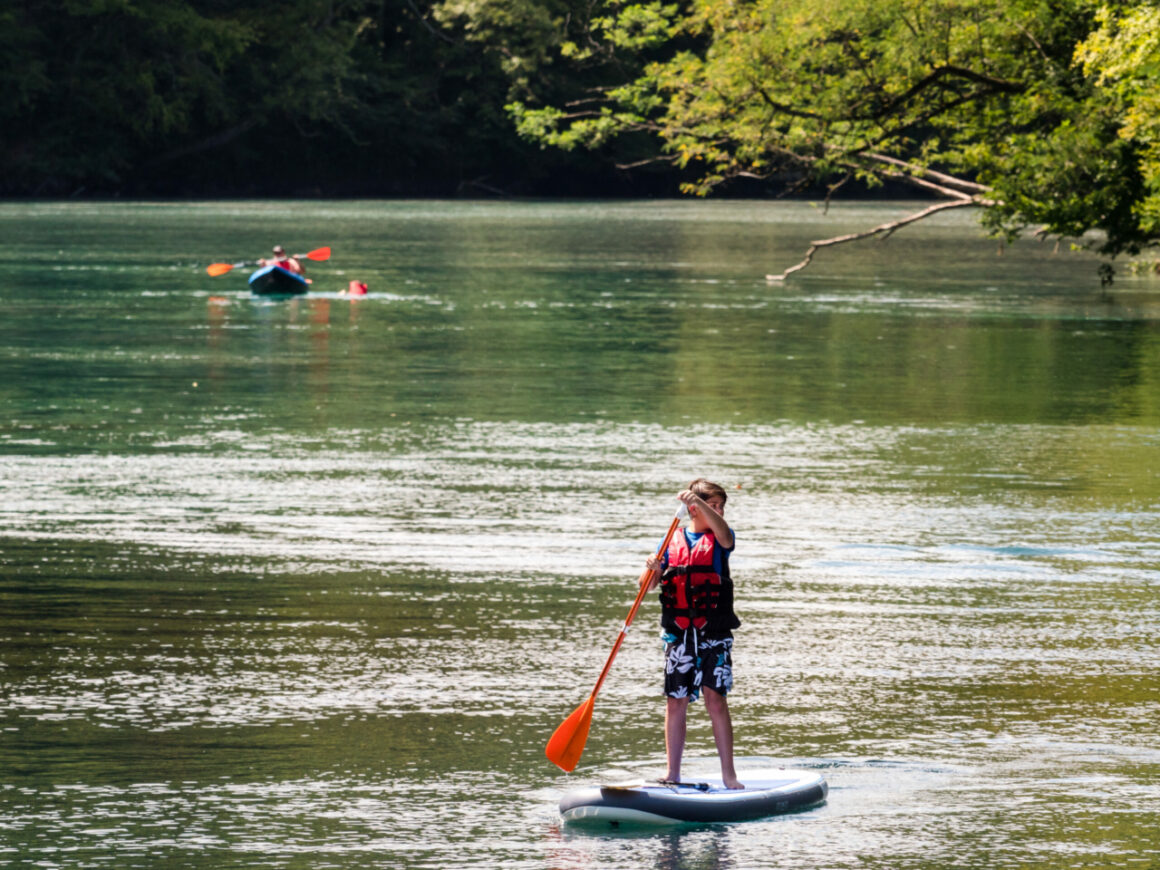 A more sedate way to explore the river is by canoe rafting with inflatable boats with a guide or go it alone down the Rhône river, which starts in Geneva.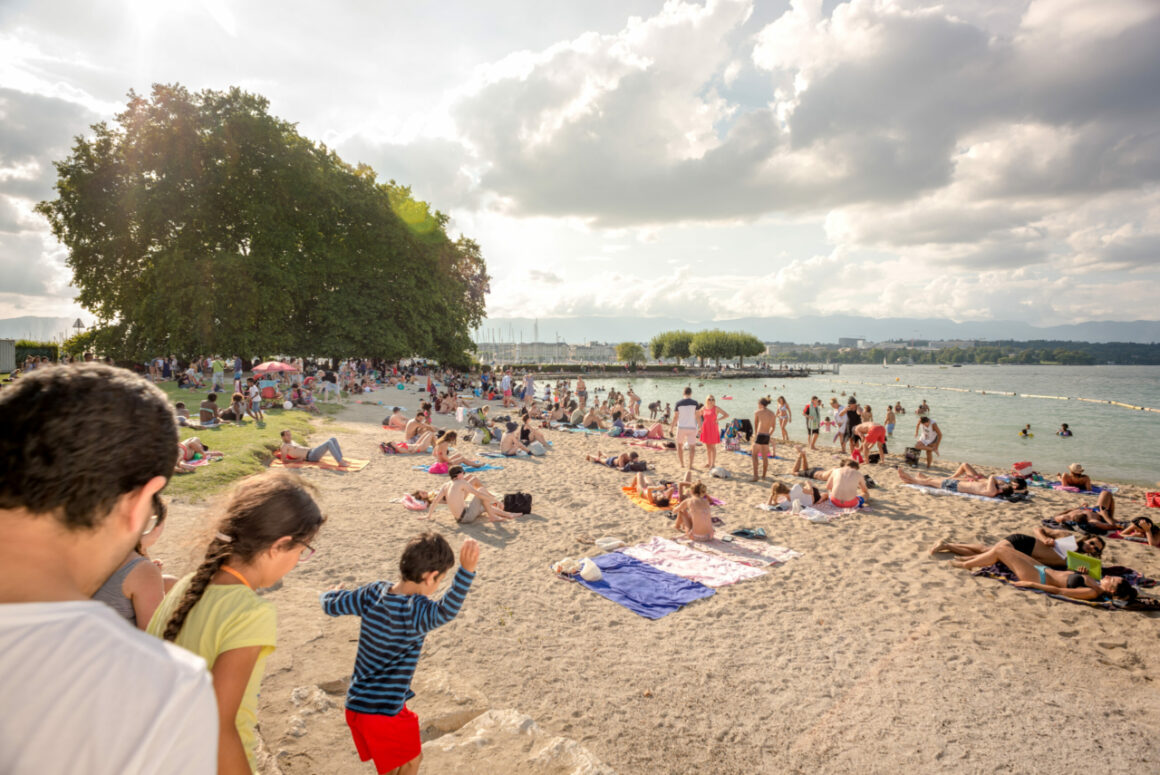 If you'd rather spend the day by the water rather than on it, there are a number of beaches around the lake. Geneva Plage is the largest and also has a swimming pool next to it if you feel the lake is a bit too Wim Hof for you! (it's around 23c in the water at the height of summer, so it's not too bad). I'm not one for lake swimming generally, but the water in the lake is so blue and clear it makes you want to jump right in!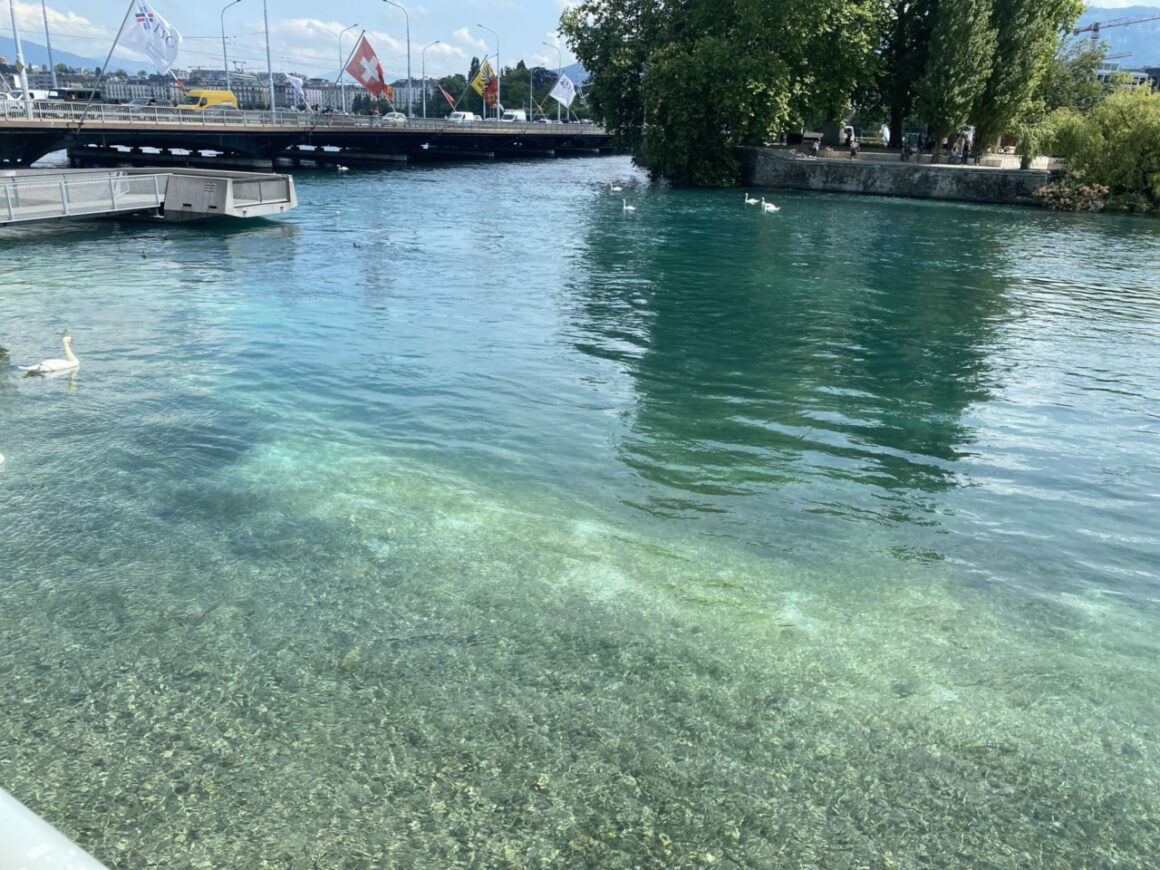 Shopping
Shopping is also plentiful with local stores as well as all the designers. It's a good place to buy a watch as there is a wide choice and it can be a little cheaper but be careful of any import duties!
Chocolate!
As well as fondue, Switzerland is also known for its chocolate, and there are chocolate shops everywhere! You can even get a "Choco" pass which allows you to visit a number of chocolate makers for a free sample.
With the Geneva City Pass you get a 20% discount on a chocolate-making experience with master chocolatier Monsieur Pagnell at Du Rhone Haute Chocolate. He used to work with Albert Roux at Waterside Inn, which holds 3 Michelin stars. As well as making your own bar of chocolate, you get a sampling session of his divine chocolates and get a discount on any that you buy. He even has special insulted pouches for your purchase so it doesn't melt on the way home!
You can also do a three hour chocolate tour which includes 7 chocolate stops, with a unique Geneva tradition – smashing a chocolate cauldron!
Vineyards and wine tasting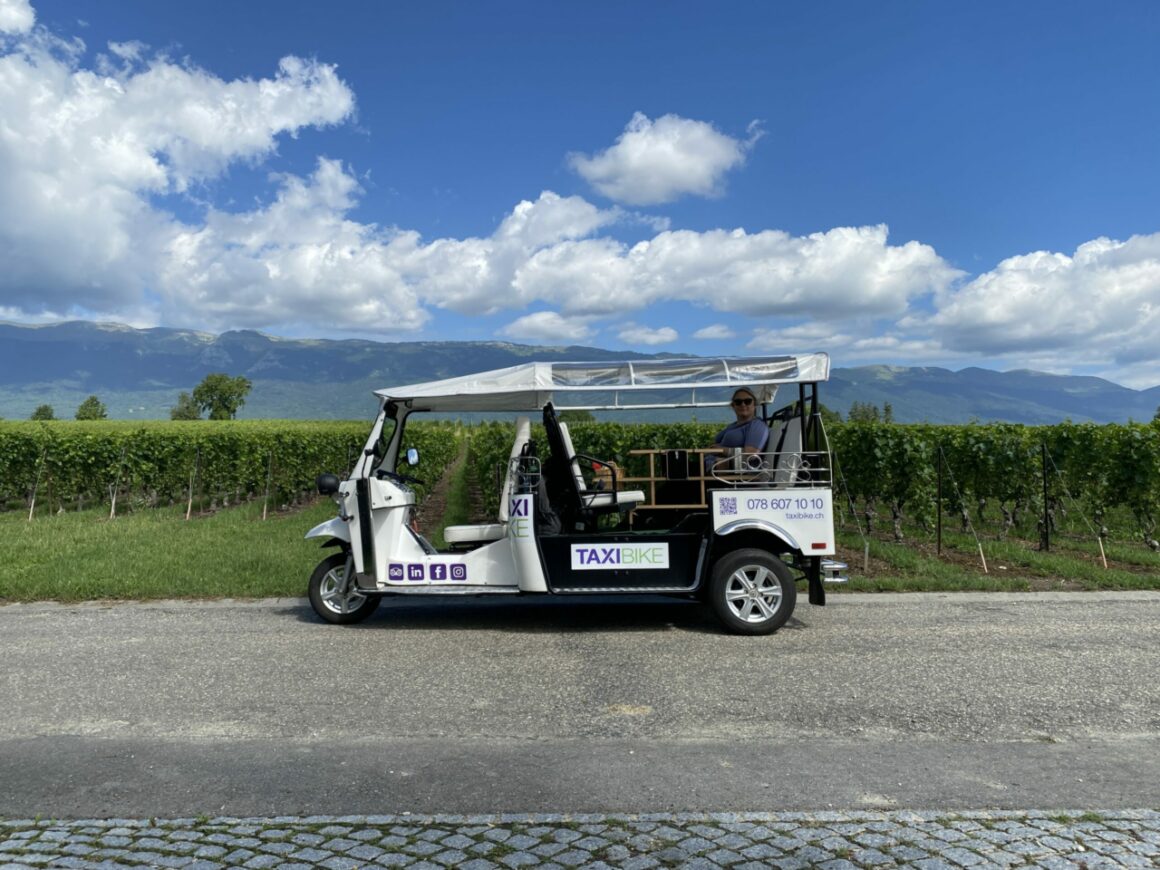 Most people don't realise that around 25 minutes outside Geneva, a whole wine region is waiting to be explored. My favourite way to visit is by Tuk-Tuk!
The Taki-bike Tuk Tuk company does lots of different tours including having your dinner on the tuk-tuk or a few drinks while you tour the countryside. I did the straight wine tour, and after around 40 minutes through stunning fields of vines and sunflowers, we arrived at my favourite winery, Les Perriers, which is family-run. The winery is open every day, and you don't need an appointment if you want to visit under your own steam.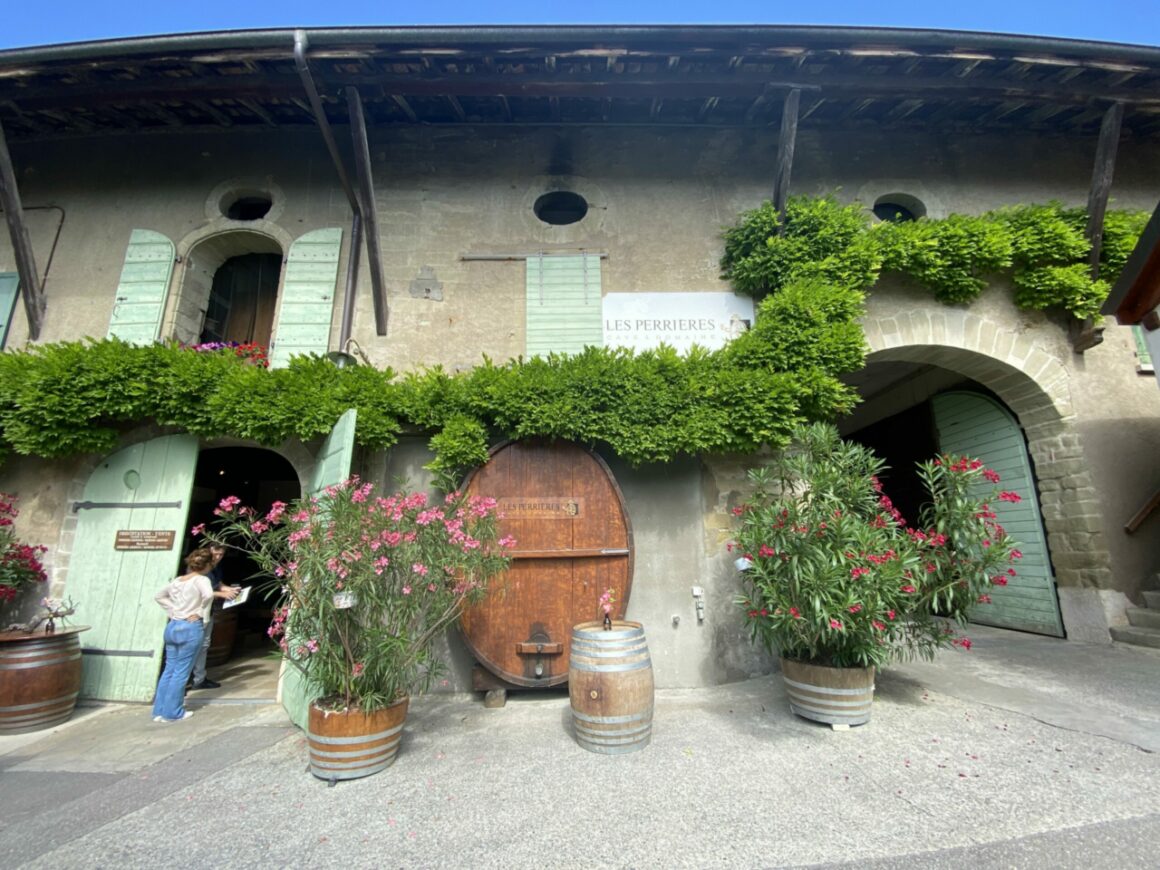 As well as great wines, I liked that they do such a variety, from sparkling wines to heavier reds. Switzerland grows some grapes such as gamaret that are local to the region which you can try here.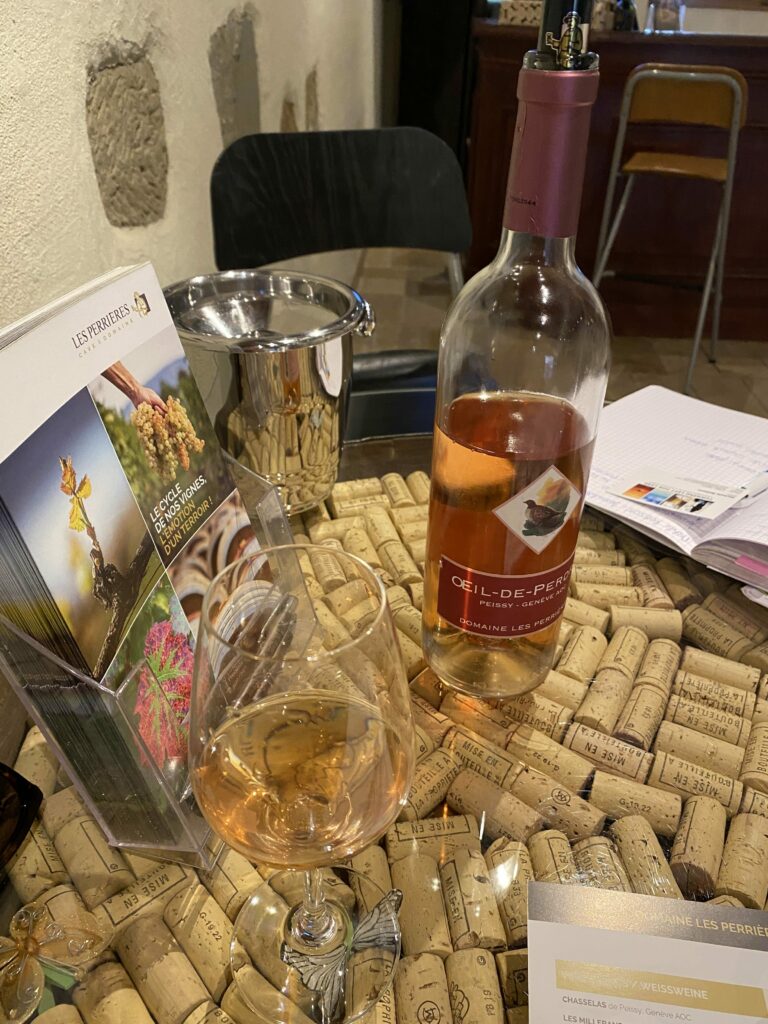 Eating out and bars
I tried several restaurants while in Geneva and found a couple of new favourites! It's a fairly cosmopolitan dining scene, but you need to try some Swiss favourites. They would regard eating fondue in summer as wrong, but I'll admit last year I had it in summer and it was worth being a clueless tourist. It's honestly not like anything you would get in the UK that calls itself a fondue!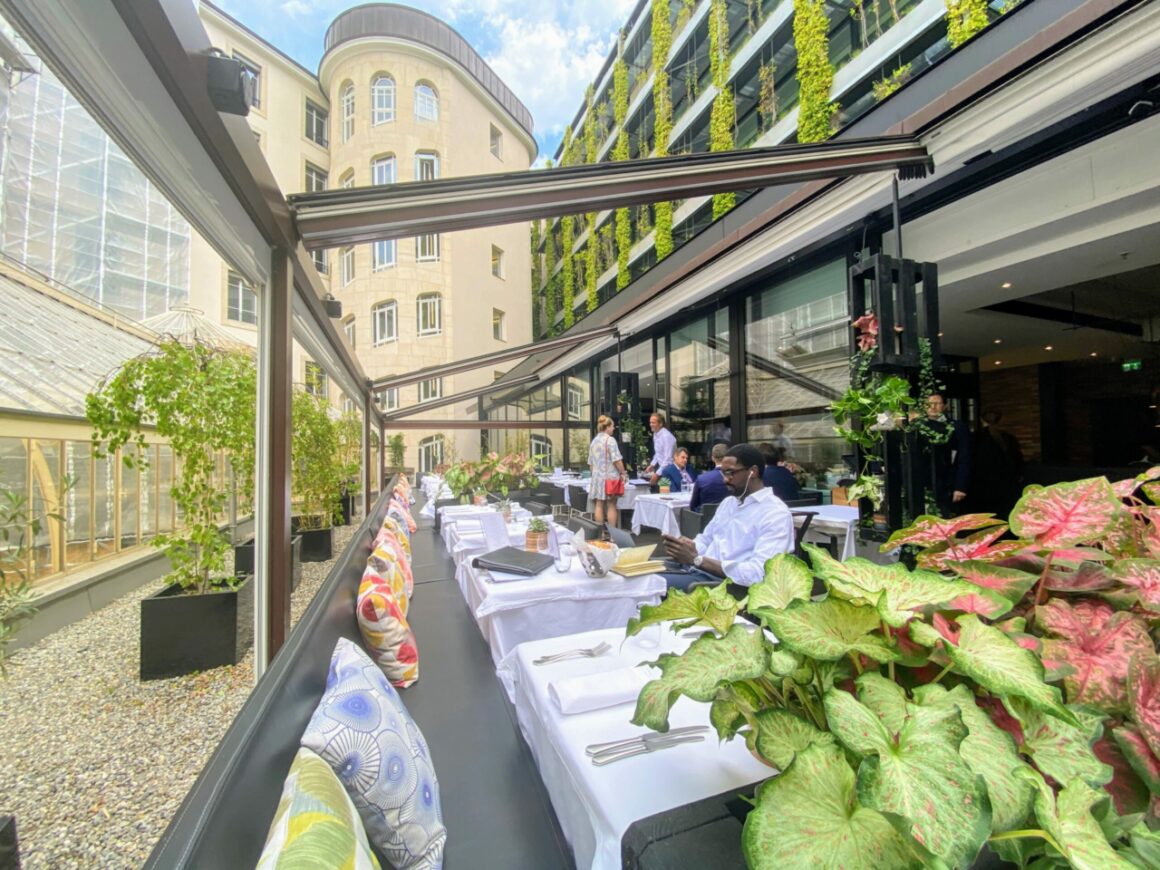 My top tip is the restaurant Chez Philippe which has a great location in terms of public transport near the lake. It has a beautiful outside terrace with an awning they can draw across for the odd rain shower or if it's too hot. The food is a grill-based menu with meat and fish with some Swiss favourites too. They do a good value set menu for CHF39 as well.
Slightly more casual for dinner with a beach vibe is the Restaurant – Le Restaurant de la Plage which juts out into the lake and offers some fantastic sunsets.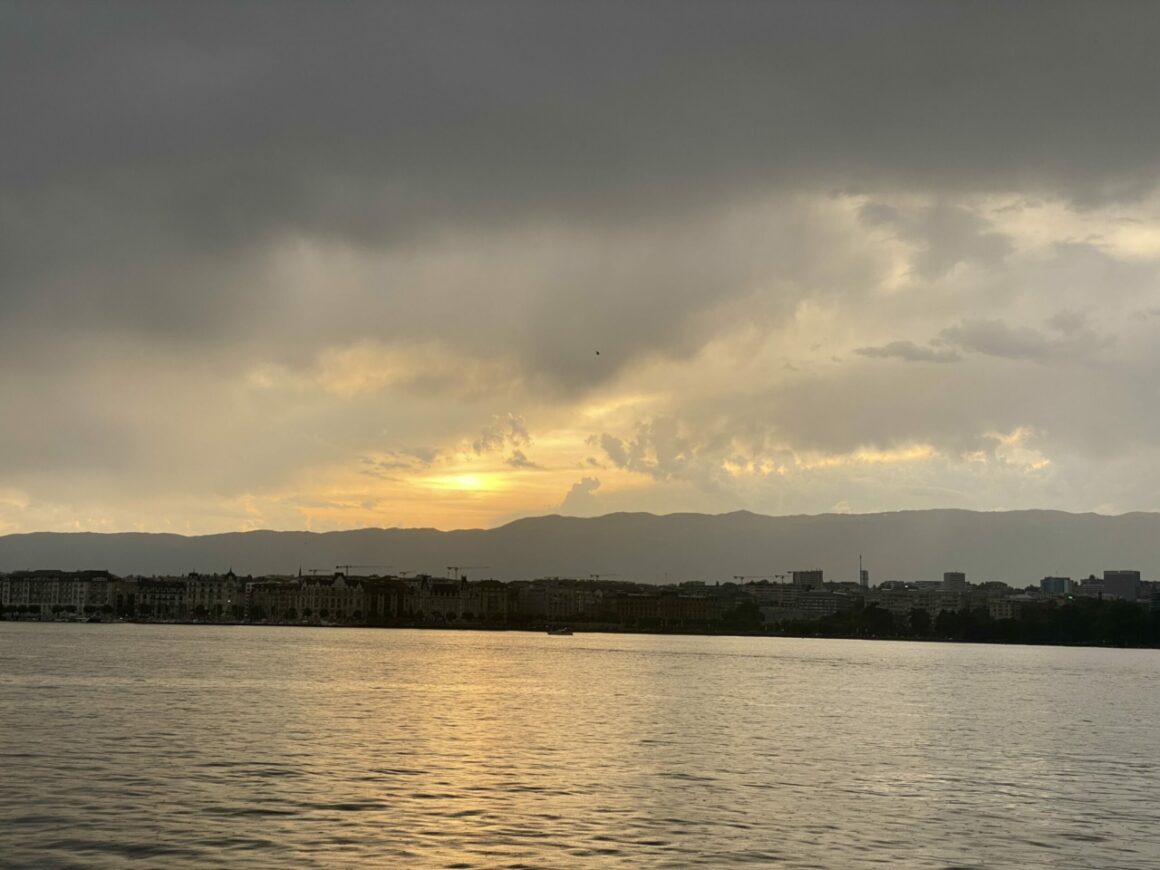 The menu features local specialities such as fish from the lake. There is also a lakeside path nearby you could take a post-dinner stroll on. If you just want a snack or a sunset drink, also a more casual kiosk there as well.
While strolling around Geneva, there are so many great cafes to stop and have a drink or lunch at. Here are a few I have sampled: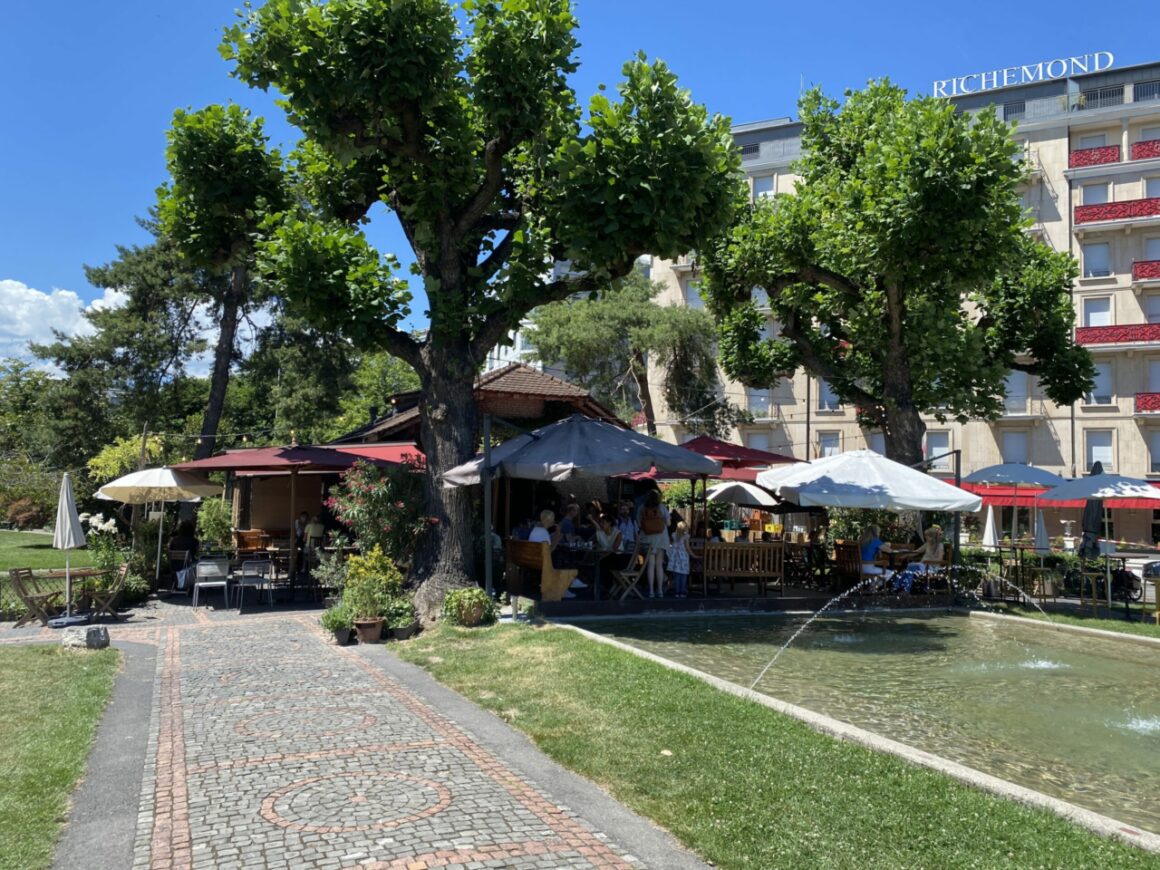 The Cottage Café, Rue Adhémar-Fabri 7 is a pretty little place on a grassy patch near the Brunswick monument on the right bank of Lake
Geneva. They had some really interesting salads like mine which was a bit like tuna spring rolls in filo pastry or an octopus salad.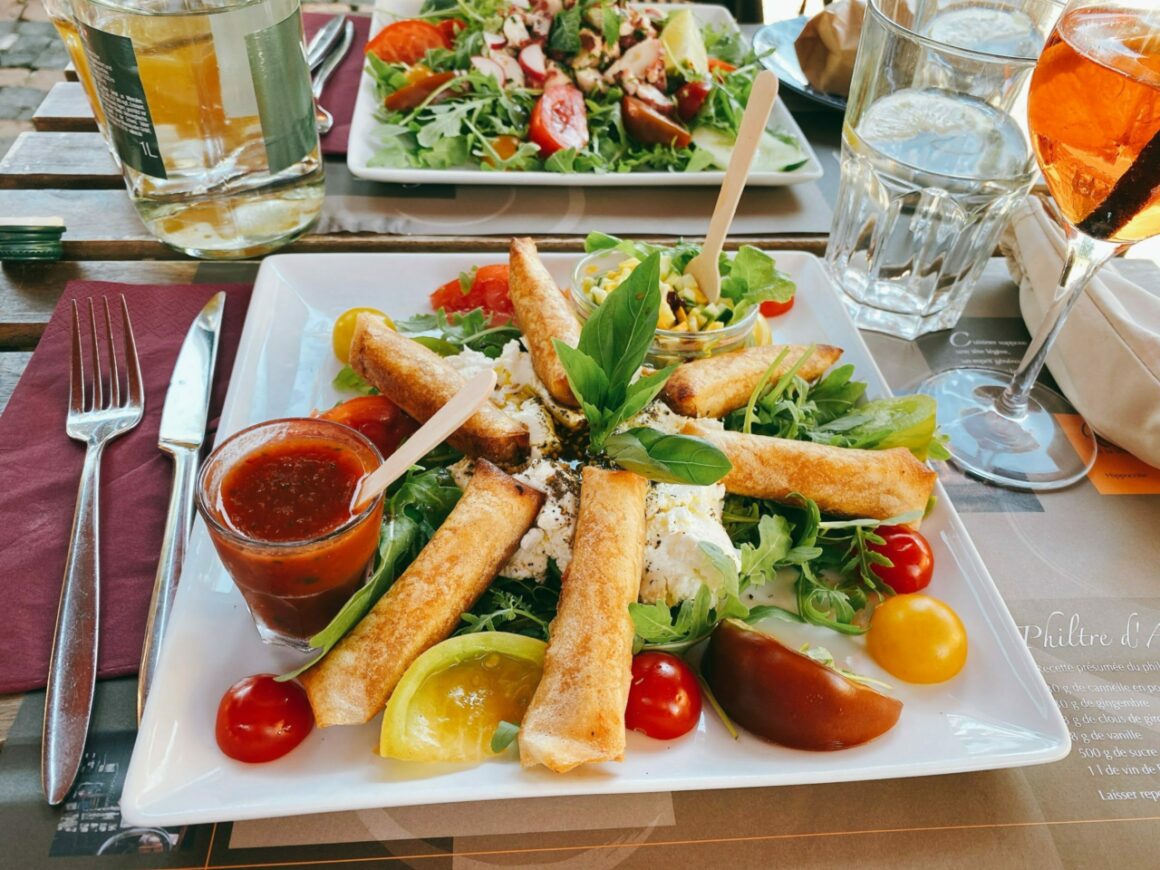 The leafy terrace overlooking the monument and the lake is a peaceful spot to enjoy lunch or dinner.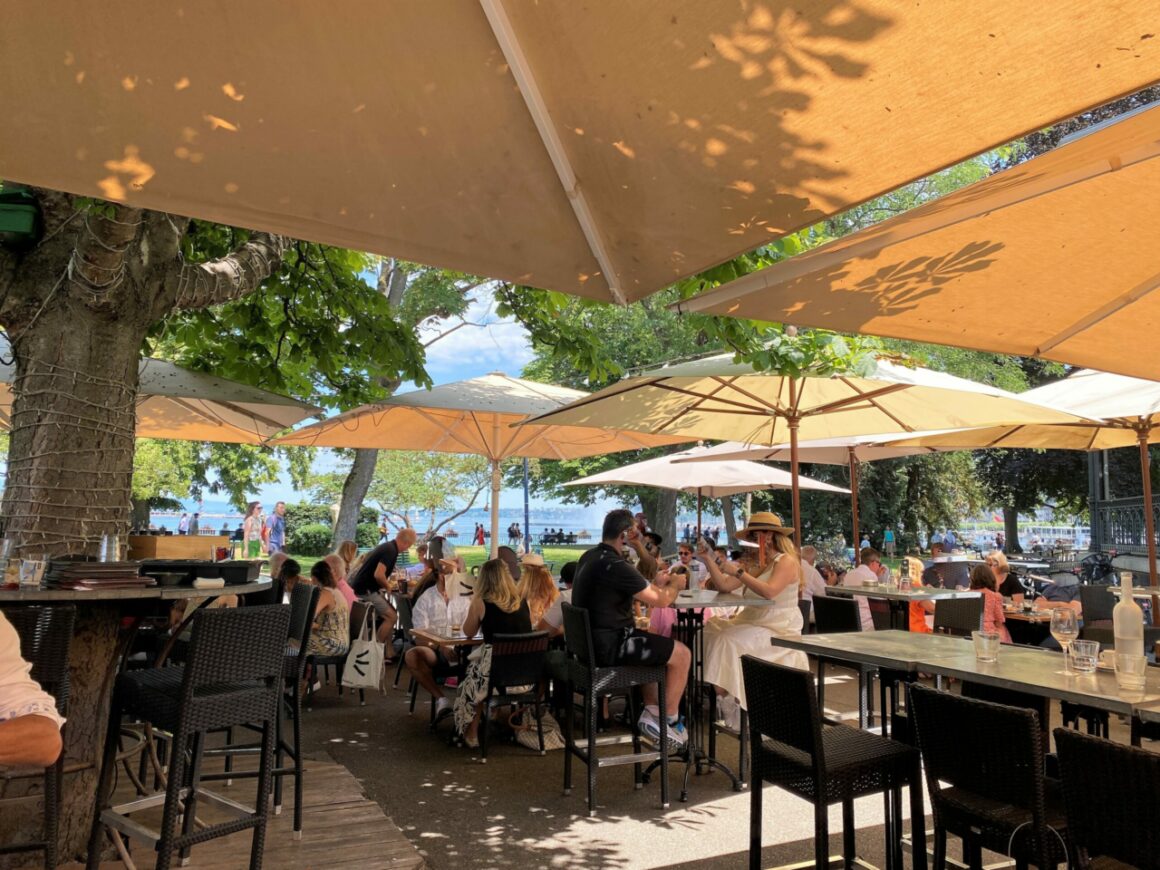 La Potinière, Le Jardin Anglais is the perfect spot to cool off under the trees with a casual meal by the lake after a wander around the old town. On Sundays they have a more limited menu with platters such as the gorgeous seafood one I had!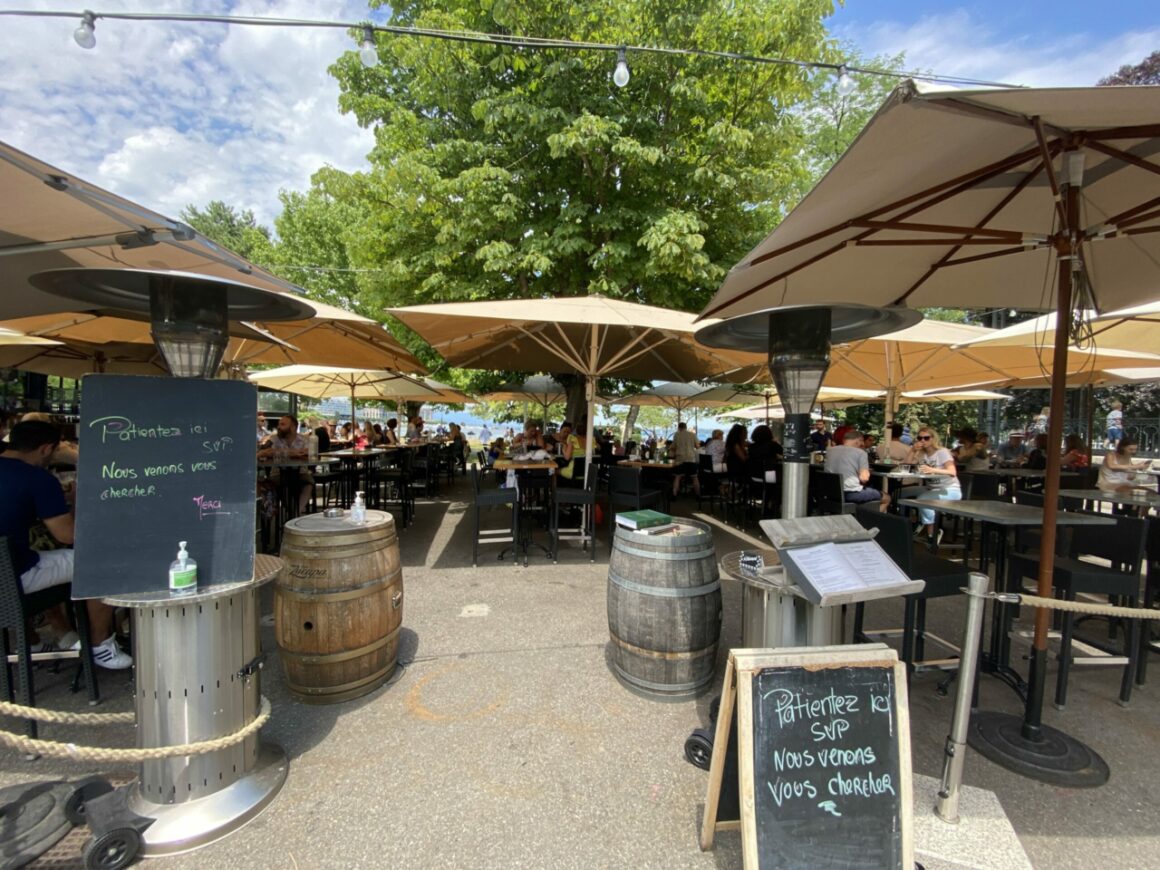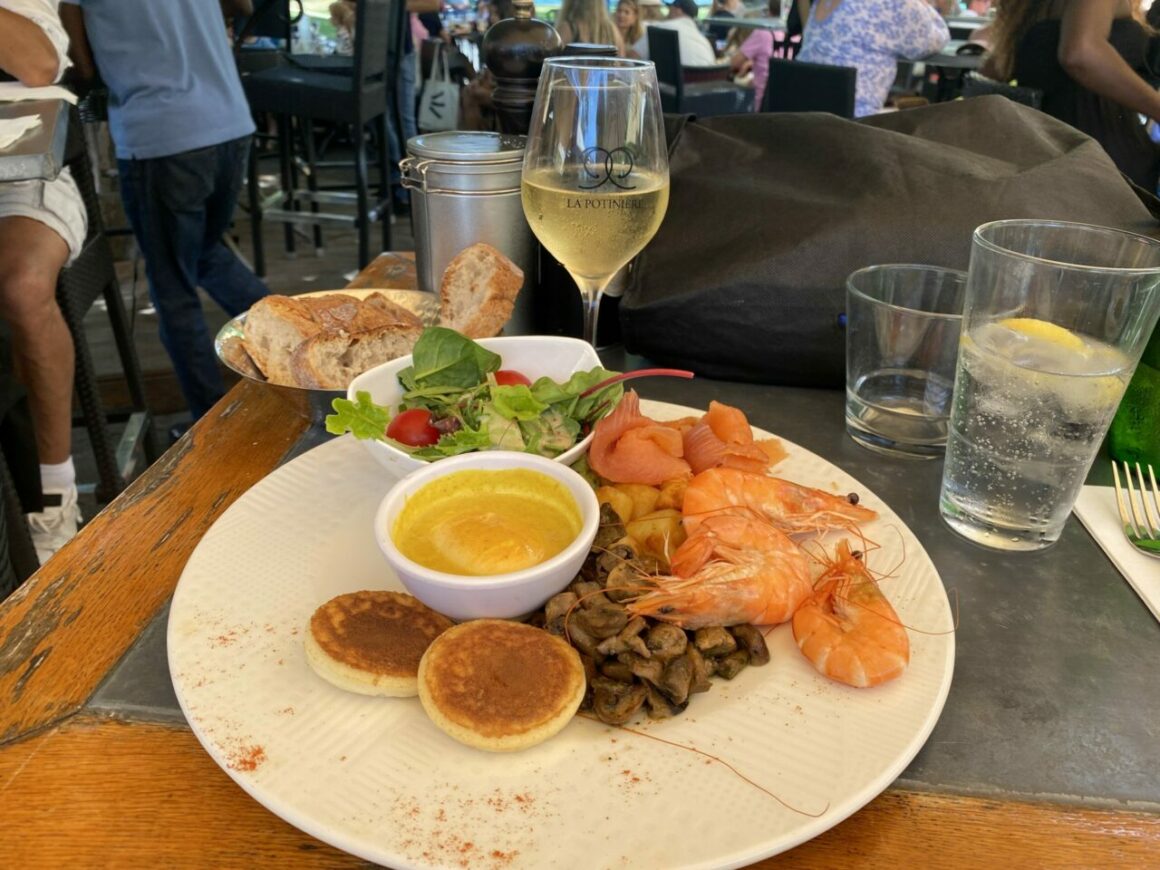 Another very casual place for a drink or snack is the Jardin's Du Rhone, right on the lakeside, with a great view of the Jet D'Eau and lake.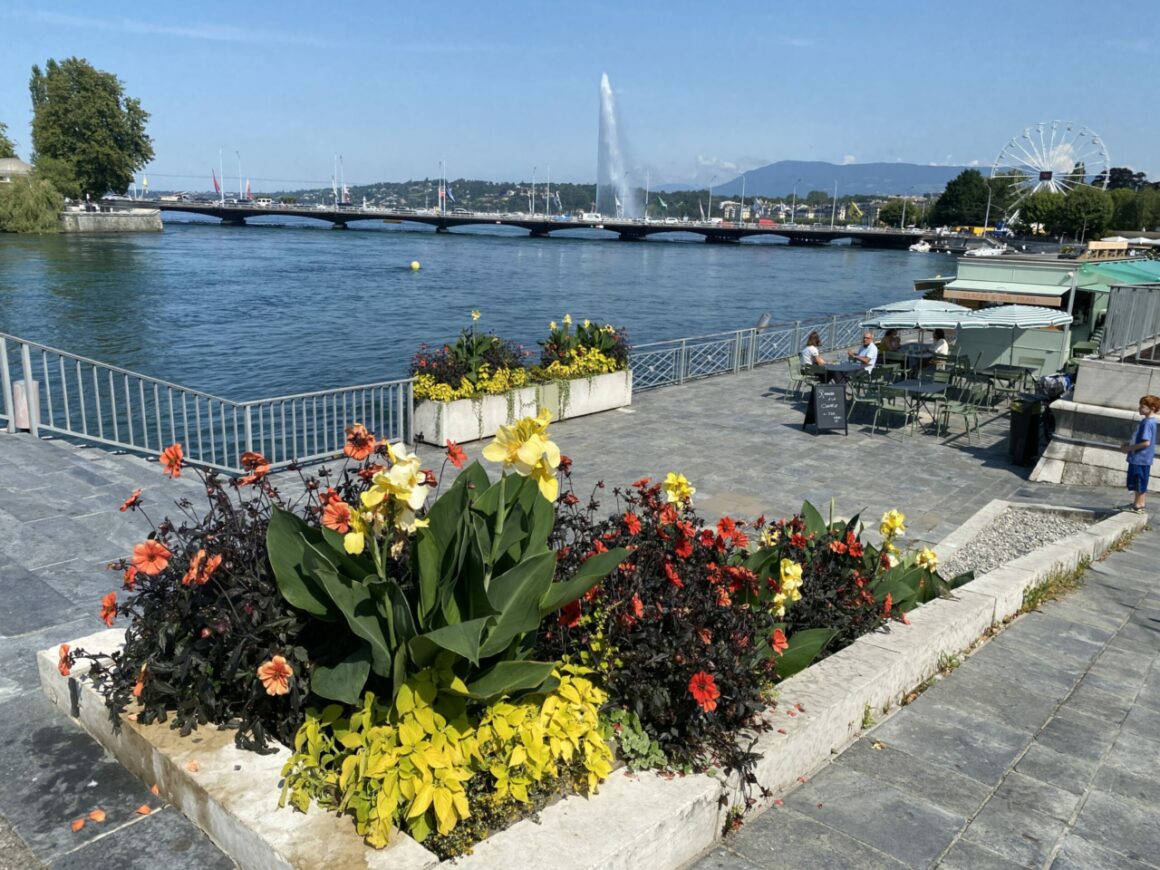 Finally, if you only visit one bar, the Met bar at the Hotel Metropole should be the one. It was worth a visit for the Croque monsieur with fresh truffle alone!
The rooftop bar serves small plates/tapas and has stunning views of the lake. There are some great cocktails with some special gin and tonics too.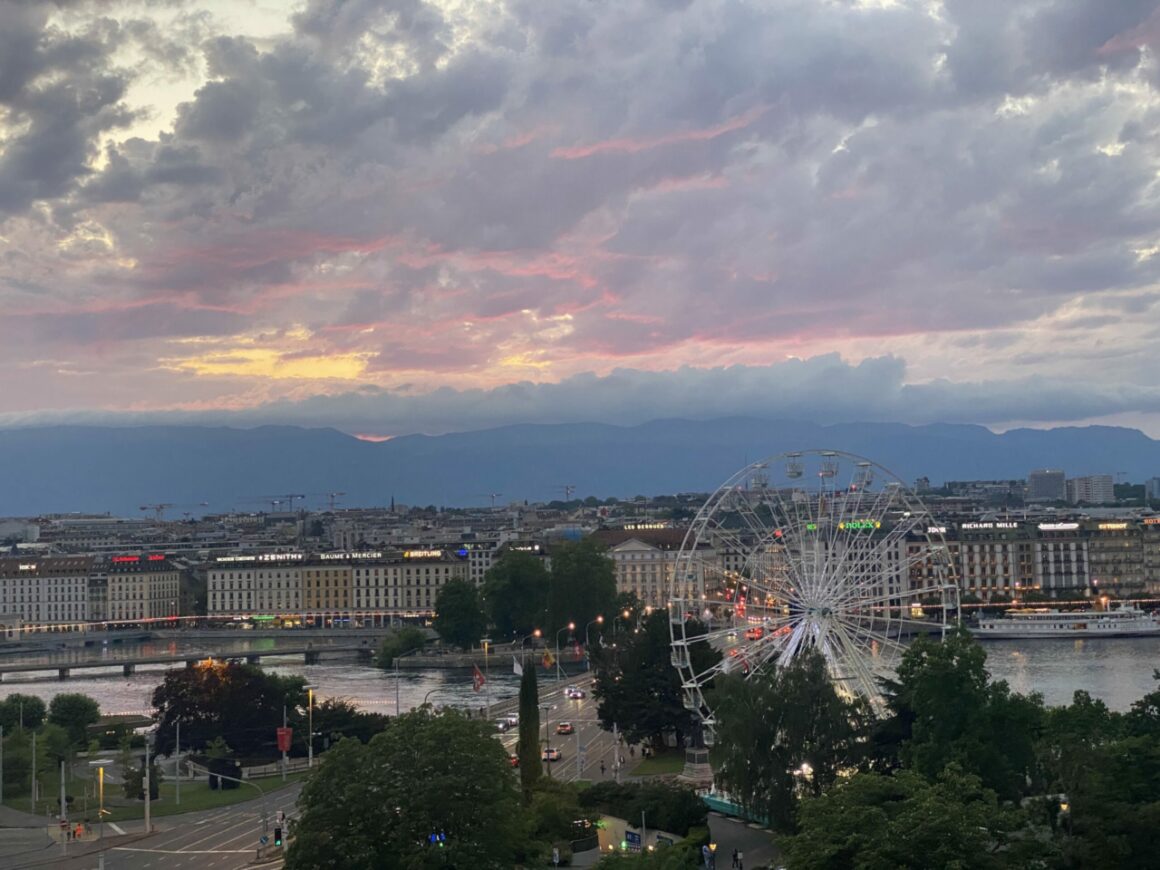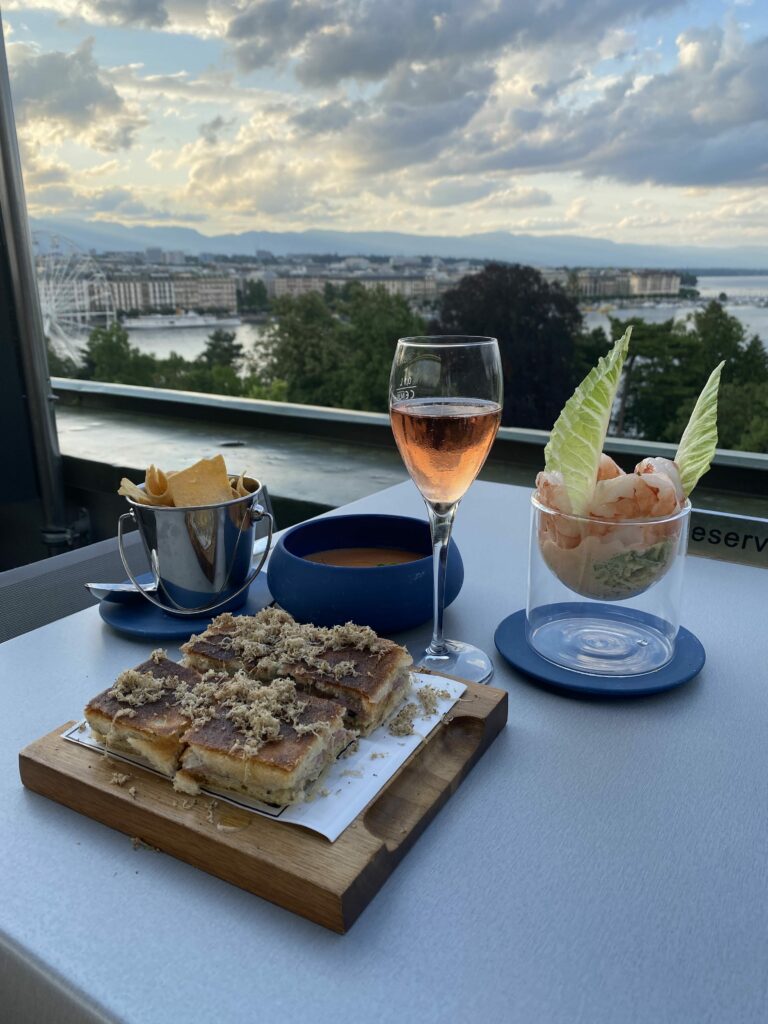 Side trips and two centre holidays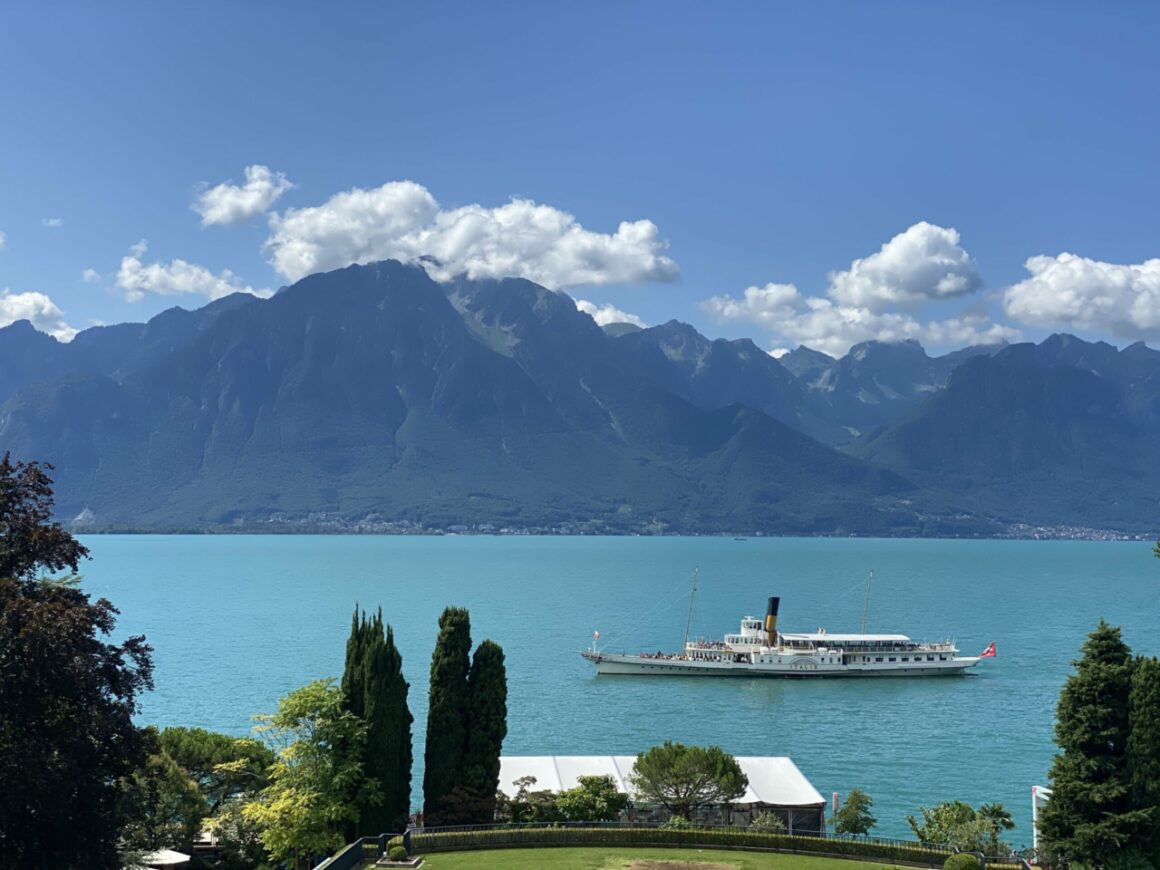 You don't need to worry about hiring a car if you don't want to in order to explore further afield. There are easy connections up to Lausanne, Montreux and further into the Alps such as Verbier. You can also visit one of the most stunning wine regions in the world that is a UNESCO heritage site.
I stayed in the Fairmont Montreux last summer and loved my visit to Montreux. It's around an hour and 10 minutes by train to get there from Geneva. I booked the hotel through our partners GTC and got free breakfast and an upgrade.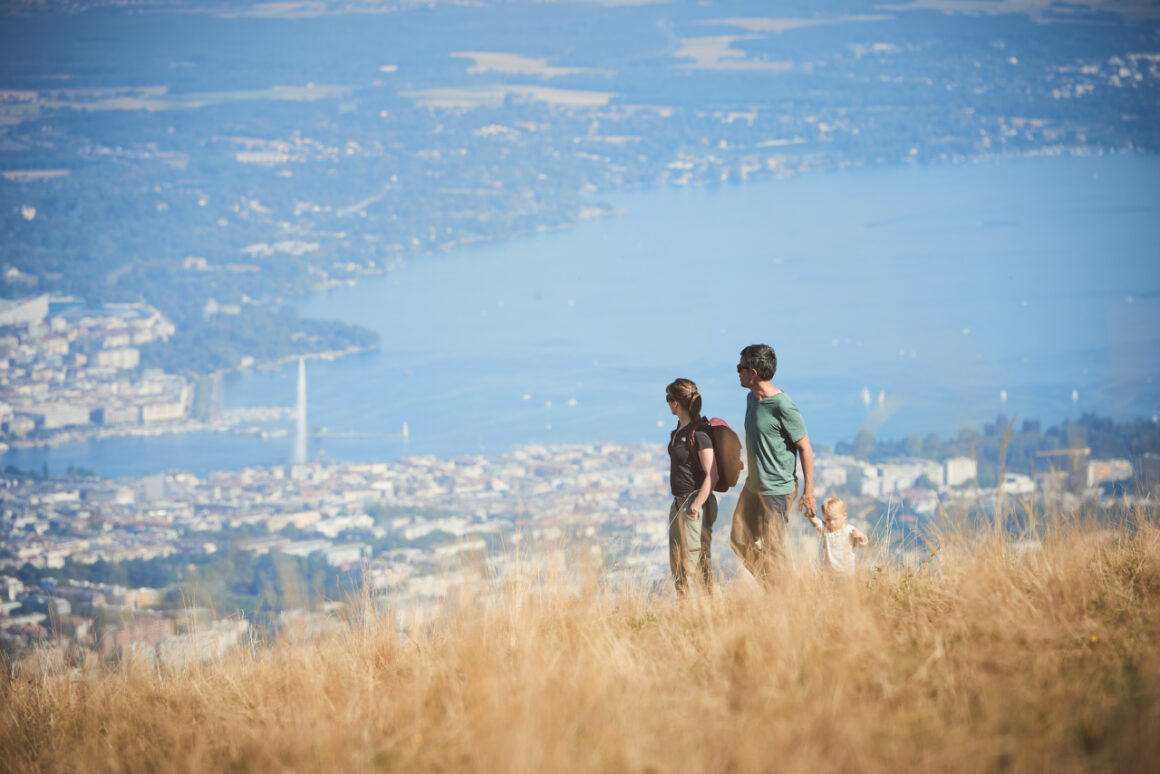 You can also pop over to France and do a day visit to Mont-Salève. A cable car takes you up to the top of the mountain for spectacular views. It is easy to reach by public transport from Geneva.
You can find everything you need to know about Geneva and the surrounding areas including all the activities featured here on the official Geneva website here.
Have you been to Geneva? What are your favourite places to visit while there? Let us know in the comments below.
Like our "Why Geneva is the perfect summer break this year" review? You can read many other destination reviews here.