BA have again quietly snuck in improvements by putting it on their website, without any formal communications. It feels like Alex Cruz has finally recognised just how fed up some of his customers are and is trying to give a little back.
British Airways Executive Club benefits improvements
On the British Airways website there is an announcement of two new improvements for Executive club members with status. Actually, I lie. There are three, but the third one is not new at all. If you are a regular reader of the blog, you will already know that you can earn Avios on the high street by linking your credit card to your account. There is more detail in this article.
Selecting seats on Hand Baggage only fares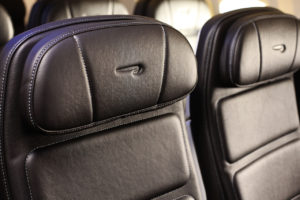 On Basic (Hand Baggage Only) fares you can now reserve your seat for free from the 14th June 2017. This applies only if you are a Bronze, Silver or Gold Executive Club Member. It was good to see that they actually were honest and stated "we're reinstating this benefit for you." rather than the usual spin. The usual seat booking rules apply, so if you are bronze you can only book from 7 days before.
There is more good news if you have already booked and paid for a seat on HBO or want to make a booking now. If you are a Bronze, Silver or Gold Card Member travelling on a Basic (Hand Baggage Only) fare on or after 14th June 2017, then you are eligible for a refund of any fees you have paid to reserve your seat. You do not need to contact BA to arrange a refund, as they will refund it back to the original form of payment. I would, however, keep an eye on it to make sure you get your refund.
The refunds will be processed in travel date priority order from the 14th of June. It will take up to 28 days for this to appear on your account.
Maternity/paternity benefits
Executive Club Members who may be taking fewer or no flights during their maternity, paternity or adoption leave can put their account on hold for a year, protecting their Executive Club Bronze, Silver or Gold status.
In order to qualify for this, you will need to provide a letter from your doctor, a birth certificate or documentation relating to the adoption or paternity leave and email it to [email protected], along with your Executive Club membership name and number. There is an added bonus if you take BA up on this offer. BA will give your child 1,000 Avios when you enrol them into your Household Account. If you are planning on more than multiple children, you are limited to a maximum of two approved applications within a five year period.
It would have been nice to see a more open offer such as the Hilton Diamond offer which allows a one time only extension to Diamond membership for any reason. However, you may interested to know that if you have been unable to fly due to a serious illness they do occasionally allow you to extend your status. This is entirely at their discretion, so it's not guaranteed and a lot depends on your flying pattern.
BA Club Europe breakfast mini review Heathrow to Dublin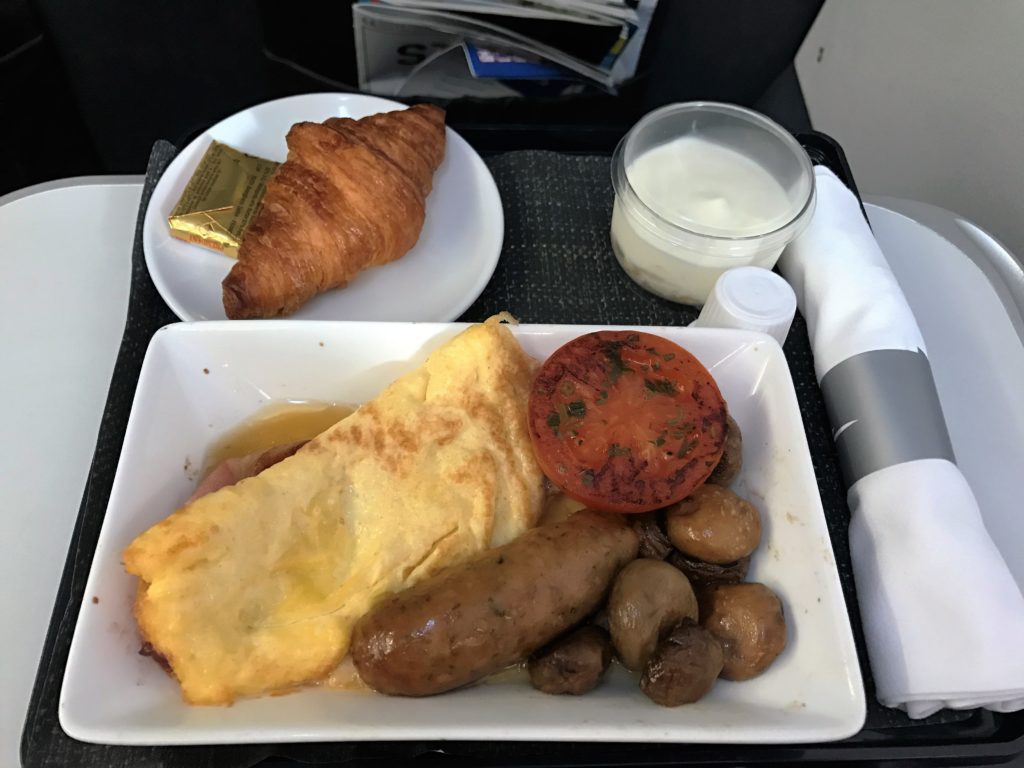 On my ex Dublin trip to New York I had my first Club Europe breakfast since the changes happened at the end of March. There was very little difference to the pre-change breakfast other than appearance. I have to say most of the change was negative although it didn't really worry me.
There was no menu and only a choice of 2 breakfasts, with the removal of the continental option. If you didn't like eggs you would be in trouble, with a choice of full English or omelette. There was also no fruit, just a sort of yoghurt parfait. It was better presented not being in a foil container. However, it tasted exactly the same as before, OK, but nothing special. The usual drinks and pastries were offered. I have to say the croissant was pretty good, quite light and flaky. There was President butter on the tray to go with it as well.
You can read my full article on Club Europe catering changes here.
BA Automatic boarding gates
It was my first time trying the new gates. There was a very clear Priority lane exactly as before. I presume it is programmed to reject anyone that doesn't have Priority Boarding. I did not witness anyone get rejected but hopefully it will stop people chancing their way into the Priority queue. There was virtually no wait to use the gate and it worked in exactly the same way as the automatic security gates. You stood on the yellow foot marks, scanned your bar code and the gate opened. It was very quick and simple to use. There was a BA staff member on hand at the gate if anyone had any issues. In my opinion, this is one enhancement I am happy with.
You can read more about the roll out of boarding gates here.