Part 1 of the Beginners guide to earning Avios looked at flights and credit cards. In Part 2 I will look at some of the other options for earning Avios.
Shopping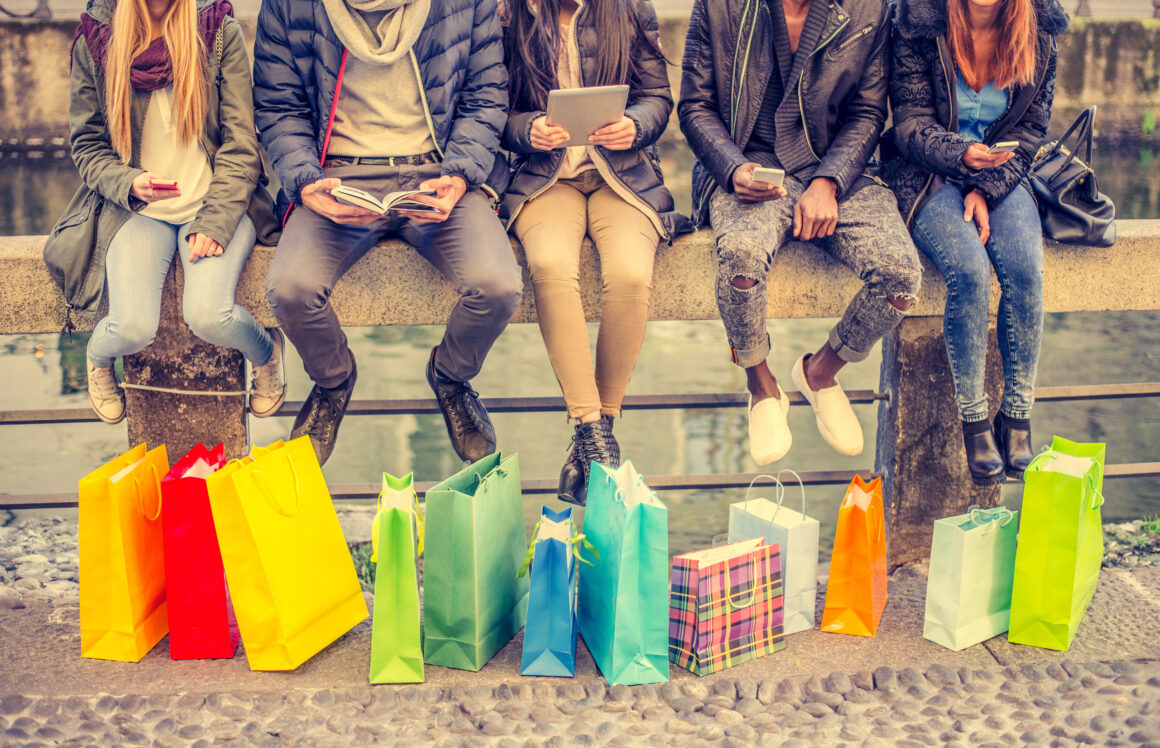 British Airways Shopping portal
Both British Airways and Avios have shopping gateways called British Airways eStore and the Aer Lingus and Qatar Airways e-stores, respectively. They feature a large range of retailers and work in a similar way to TopCashback in that Avios rates vary depending on the date and which retailer, so it is worth comparing between the two and keeping an eye out for special offers.
Earning rate is typically between 1-30 Avios per £1 spent. The stores include everything from insurance and banking to travel and pet stores, so before you buy anything online, check here first!
Nectar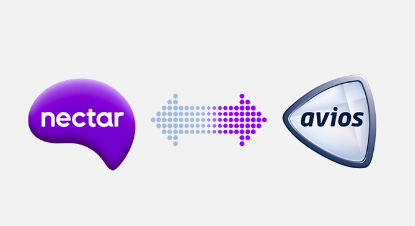 You can convert your Nectar points into Avios and vice versa. You can collect Nectar points with everyone from Sainsbury's and Argos to eBay and Esso, so your points will soon add up. Collect 250 Avios for every 400 Nectar points converted. Nectar has replaced Tesco Clubcard.
The Wine Flyer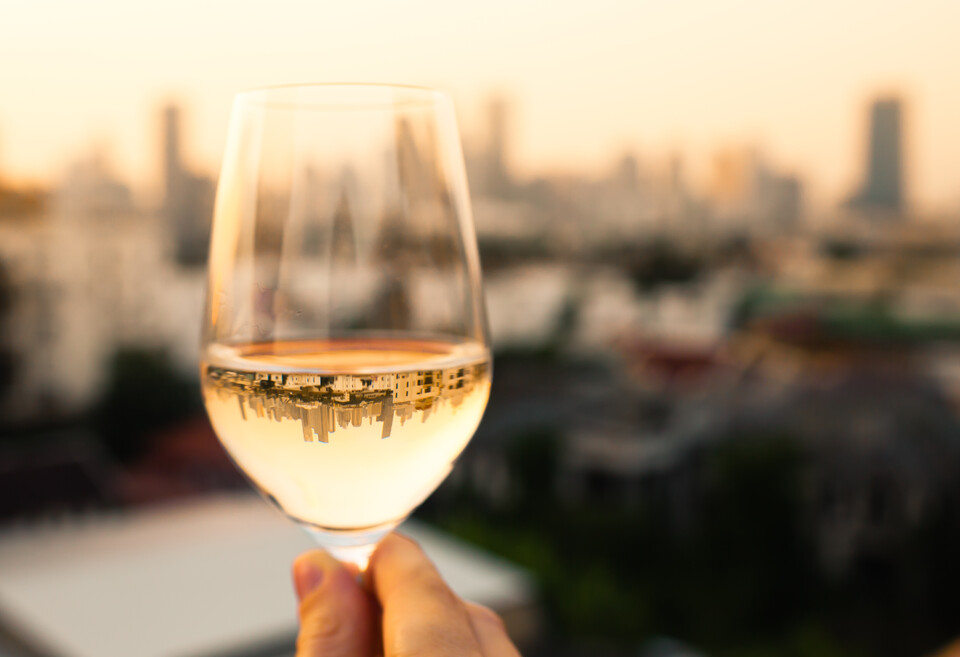 The Wine Flyer offers wines, craft spirits and beers selected exclusively for Executive Club Members. Subscribe to collect 15 Avios per £1 spent or make one-off orders to collect 10 Avios per £1 spent. Offers end 31 January 2022.
Heathrow Rewards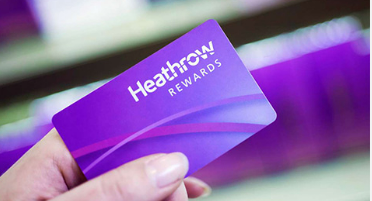 Collect points on virtually everything you do at Heathrow — shopping, eating, drinking, parking and using Heathrow Express — and convert your points to Avios. You can redeem your Heathrow Rewards points for Avios at a ratio of 1:1, with a minimum transfer of 250 points.
The Bicester CollectionTM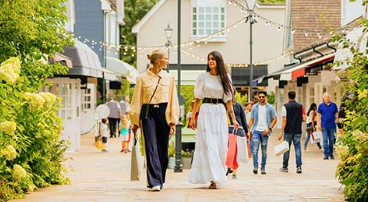 Shop for luxury brands bargains at The Bicester Collection in Europe, nine open-air destinations. There are savings of up to 60% in 1,300 stores of fashion and lifestyle brands. You collect Avios at the same time at a rate of 5 Avios per £4 spent, which includes food and drink outlets, not just the shops.
High Life Shop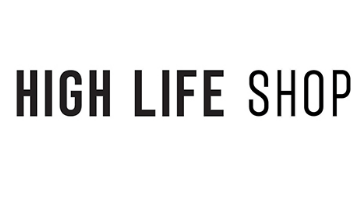 You can earn Avios when you purchase High Life Shop products onboard British Airways flights, or when you shop online and pre-order directly to your seat onboard. You can choose from a wide selection of fragrances, gadgets and accessories on your flight or visit highlifeshop.com to see the full range of products on offer.
You can collect two Avios for every £1 you spend, which is rounded up the nearest pound.
Remember to ask your Cabin Crew member to swipe your Executive Club card when you pay.
Collect in store
You can now earn Avios in-store by linking your credit or debit cards to your BA Avios account and using one of those credit card to shop in-store. Be careful if you have another miles account as linking the same credit card to a similar scheme with another airline can cause issues. So ideally, try to use a different one for each.
To register just go to this page and click on one of the retailers, and it will ask you to register a card. The list of retailers is also on that page. There are over 100 ranging from Marcus Belgravia restaurant to Denby Pottery.
Hotels
Many hotel loyalty schemes offer the ability to be able to credit a number of miles per stay to Avios usually in return for fewer hotel points. Most also offer the ability to convert hotel points earned into Avios. Although these are generally a poor value exchange rate, they are a good way to use small numbers of miles if you can't find anything else for them. Some of the hotels offers miles even without having to join their frequent stay scheme, simply by giving your BAEC number or card at check-in.
Here are the major hotels which give Avios:





As a member of Marriott Bonvoy™ you can earn Avios with more than 6,900 participating hotels and resorts across a portfolio of extraordinary brands, including St. Regis®, The Ritz-Carlton®, JW Marriott®, The Luxury Collection®, W®, Renaissance Hotels® and Courtyard®. You must be a member of the Marriott Bonvoy to collect Avios with this hotel group. The number of Avios you collect is based on how much you spend at each hotel.
Accommodation and hotels on BA's shopping portal
IHG Hotels and Resorts
Marriott International UK
Hostelworld
Barcelo UK
Mr and Mrs Smith
Skyes Cottages
Thistle Hotels
Disneyland Paris
Best Western Hotels GB
Walt Disney Travel Company: Florida Holidays
Malmaison
Sunweb
Eurocamp
Millenium Hotels and Resorts UK
Park Holidays UK
Q Hotels
Citizen M
Oliver's Travels
Point A Hotels UK
James Villas
Ski Lifts
Alton Towers Holidays
Warner Leisure Hotels
The Montcalm Luxury Hotels
Hotel Du Vin
Ski France
SPL Villas
Macdonald Hotels
Caesars Entertainment UK
OYO Rooms
The Belfry Hotel and Resort
Guoman Hotels
Top Villas
Cornwall Hideaways
Suffolk Hideaways
Toad Hall Cottages
Ramada Hotels
The Red Carnation Hotel
Away Resorts
Rural Retreats
Luxury Coastal
New Forest Cottages
Norfolk Hideaways
Plum Guide
Dorset Hideaways
Hard Rock Hotel London
Legoland Holidays
Cotswold Hideaways
Snow Rental
Thorpe Breaks
Spotahome UK
Tottenham Hotspur Skywalk
Homes and Villas by Marriott International UK
Great Little Breaks
The Clermont Hotel
Warwick Castle Breaks
Vintage Travel
Canvas Holidays UK
Britannia Hotels
Vale Holiday Parks
The Inn Collection
Hotel booking sites which offer Avios directly

There is a new breed of hotel booking sites springing up which offer Avios when you book through them. There is a catch, though, as rates are normally slightly more expensive than elsewhere. Obviously, it is best to compare with other normal hotel booking sites before making a decision. The two sites below regularly run promotions, so it may well be worth paying slightly more for your hotel during a promotion to get the number of miles offered.
These include:
Rocket Miles – Collect 1,000 – 10,000 Avios per night. You will need to credit to Qatar or Heathrow Rewards to get Avios.
Kaligo – collect between 5 and 20 Avios for every £1 you spend (you will need to credit to Qatar).
Transferring hotel points to miles
You can convert your Marriott Bonvoy points into Avios at the following rates:
9,000 Marriott Bonvoy points into 3,000 Avios
30,000 Marriott Bonvoy points into 10,000 Avios
60,000 Marriott Bonvoy points into 20,000 Avios
90,000 Marriott Bonvoy points into 30,000 Avios
120,000 Marriott Bonvoy points into 40,000 Avios
You can also get 5,000 bonus Avios when you transfer 60,000 Marriott Bonvoy® points to Avios in one transaction.
You can either exchange online or contact customer support.
Convert your Marriott Bonvoy points to Avios
IHG One Rewards points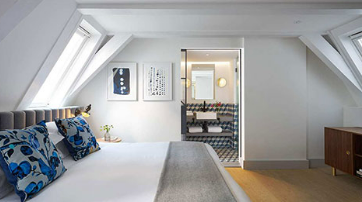 Convert your IHG One Rewards points into Avios and collect bonus Avios.
You will need to have collected at least 10,000 IHG One Rewards points before you can exchange them for Avios.
10,000 IHG One Rewards points convert to 2,000 Avios.
Convert IHG One Rewards points for Avios
World of Hyatt points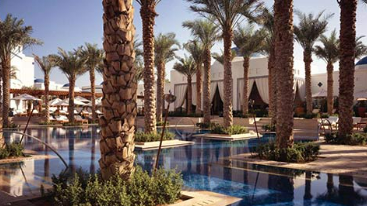 Convert your World of Hyatt points into Avios, 5,000 World of Hyatt points are initially required for each exchange into Avios.
You'll get 1 Avios for 2.5 World of Hyatt points converted.
5,000 World of Hyatt points for 2,000 Avios, and thereafter increments of 2,000 points can be converted into Avios within the same transaction.
Additionally, when you choose to convert 50,000 World of Hyatt points you will receive a 5,000 Avios bonus.
To convert points into Avios, sign in to your World of Hyatt account, select 'Earning Options' then 'Convert points to Miles' and choose 'British Airways' under Travel Partner.
Alternatively, call your nearest Hyatt Worldwide Reservation Centre, or if based in the UK you can call 0845 888 1234.
Convert your World of Hyatt points into Avios
Radisson Rewards points
With Radisson Rewards you can choose to convert your Radisson Rewards Points automatically in increments of 10,000 Radisson Rewards points which entitles you to 1,000 Avios.
You can also exchange points yourself in the following increments:
2,000 Radisson Rewards points into 200 Avios
50,000 Radisson Rewards points into 5,000 Avios
100,000 Radisson Rewards points into 10,000 Avios
You can exchange your Radisson Rewards points into Avios online with Radisson Rewards, or by contacting the Radisson Rewards customer service centre. In the UK call +44 20 3196 0494.
For Americas : Convert your Radisson Rewards Americas points to Avios
For EMEA & APAC : Covert your Radisson Reward points to Avios
Hilton Honors points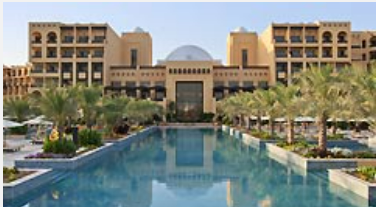 You can convert Hilton Honors points into Avios using the Honors Reward Exchange.
You can exchange in increments of 10,000 Honors points which convert to 1,000 Avios.
Convert your Hilton Honors points into Avios
ALL Rewards points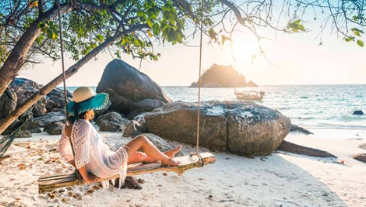 Exchange your ALL Rewards points into Avios when you have a minimum balance of 4,000 ALL Rewards points which will provide you with an equivalent of 2,000 Avios.
To convert your points, simply log into your ALL account, select 'Manage my ALL Rewards points' and choose the 'Convert my points into airline miles' option. After you have submitted your request, your Avios will be credited to your British Airways Executive Club account within approximately 6 weeks.
Convert your ALL Rewards points to Avios
MeliáRewards points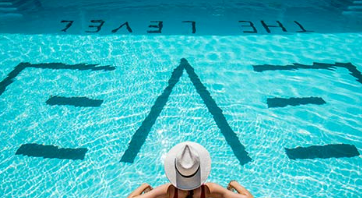 You can convert MeliáRewards points into Avios when you have a minimum balance of 100 MeliáRewards points which will give you 30 Avios. MeliáRewards points can be converted in multiples of 100.
To convert points into Avios automatically, log into your MeliáRewards online account and select Executive Club as your "preferred partner" in your profile before the hotel stay. You can also transfer MeliáRewards points to Avios whenever you wish by selecting "transfer points between programmes" in your MeliáRewards online account.
Convert your MeliáRewards points into Avios
Car Hire
Avis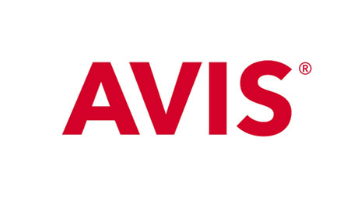 Collect 5 Avios per £1 spent and enjoy other benefits when you choose Avis for your car rental
Avis has thousands of rental locations worldwide and offers discounts for BA Executive Club members with higher discounts for higher-status holders. You can find the page here.
Collect 5 Avios per £1 spent.
Get a free additional driver with every rental.
Budget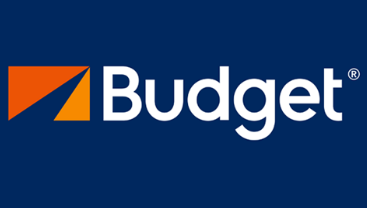 Collect 2 Avios per £1 spent when you rent with Budget.
With over 3,150 locations globally in more than 120 countries, it has never been easier to rent with Budget.
Offering a simple car hire experience for value-conscious travellers.
Enjoy a wide range of additional products and services, from GPS rental to child seats.
Our fleets are constantly renewed, so you'll be driving some of the very latest models, all at great value prices.
Fly drive for even more Avios
Book your Avis or Budget car rental with flights as part of a British Airways holiday package and you'll save money on the price and earn 1 Avios for every £1 you spend on holidays — that's on top of the regular Avios you'll earn for the flights, car rental, hotel and tours elements of the package. You also get double tier points when you book five days car hire as part of a BA Holiday until 31 December 2023.
Find out more about flight + car holidays
Zipcar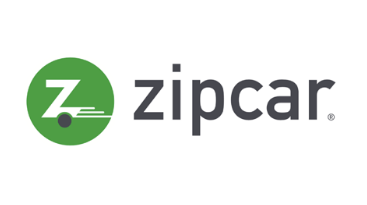 Zipcar is the world's largest car sharing club, providing members with access to cars and vans near their home or work. To rent a car members just search, book and unlock via the Zipcar app.
There's two ways to drive: pick up and drop off a Roundtrip car or van from its own dedicated bay. Or, take a one-way Zipcar Flex: cars that you can pick up and drop off in most of London, as well as Heathrow T5.
Collect 1,000 Avios when you join Zipcar and collect 50 Avios on every booking.
A convenient and affordable alternative to the costs and hassles of owning or hiring a car or van – as a member, you have access to thousands of vehicles near you.
Travel one-way to or from Heathrow T5.
Reserve a car for a minute, hour or day, only pay for the time you need.
Fuel, insurance, and Congestion Charge are all included in the reservation cost.
Travel extras
Airbnb Experiences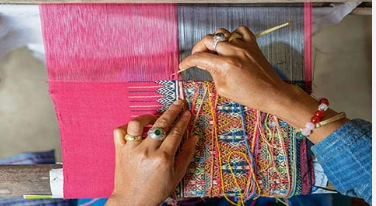 Earn 3 Avios for every £1/€1/$1 spent on Airbnb Experiences. Enjoy unique experiences designed and hosted by locals that go beyond typical tours or workshops. Online Experiences offer guests the chance to connect with new people and travel virtually, all from the comfort of their own living room.
Lounge Pass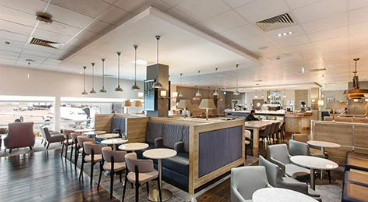 Purchase a Lounge pass and enjoy access to non-British Airways airport lounges across the globe, no matter what airline you are flying with or cabin you are travelling in.
Choose from 600 non-British Airways lounges, at over 350 airports worldwide, including more than 45 in the UK
Collect 5 Avios per £1 spent, when you book on the British Airways Lounge Pass website
Pre-booking is available up to 15 months in advance*, for access to an airport VIP lounge from £13.50 per person
*Due to Covid-19, a number of lounges in affected areas are temporarily closed, and when booking you will be informed that it is 'temporarily unavailable'.
Airport Parking by ParkVia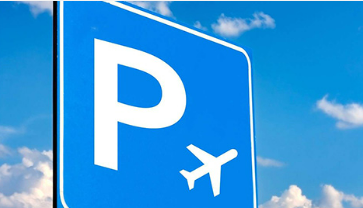 Collect 5 Avios per £1 spent when you book parking with one of our great-value airport car parks.
Park near the airport with quick transfers.
Parking available at airports.
Secure and convenient.
Cruise118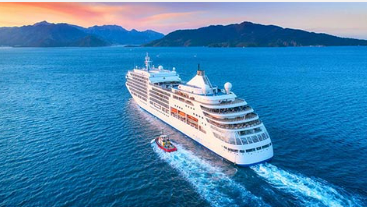 Planning a Cruise? You can now collect Avios on all major cruise lines with our partnership with Cruise118, the award-winning and ABTA /ATOL protected travel agent. Offering access to the best deals and discounts on a wide range of cruises, Cruise118 can tailor any package to meet your needs and offer specialist knowledge from their team of Cruise Concierge.
To book, visit the dedicated Cruise118 in partnership with British Airways Executive Club website or call their dedicated Cruise Concierge team.
Collect 3 Avios per £1 spent on all major cruise line by providing your booking agent with your British Airways Executive Club membership number.
Heathrow Express rail transfers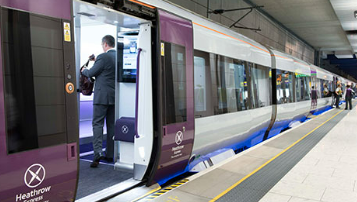 Heathrow Express is the smarter way to travel between Heathrow and central London – departing Heathrow and Paddington every 15 minutes, taking just 15 minutes.
Travel in comfort and style, whilst avoiding London's traffic congestion and the ticking taxi meter.
Collect 5 Avios for every £1 spent on tickets.
Just enter your membership number when you purchase tickets in advance using the dedicated Heathrow Express website for Executive Club Members. (You cannot collect Avios on tickets purchased on the train, at the airport or via any other website.)
To be eligible to collect Avios, the name on the ticket must match that of the British Airways Executive Club account holder.
Avios will be awarded 21 days after the booked travel date; Avios will not be awarded for tickets cancelled. Avios are not awarded for credit card bookings, delivery or amendment fees.
Valet parking at London Heathrow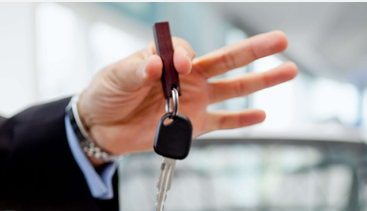 Collect 5 Avios per £1 spent when you pre-book valet parking at London Heathrow airport:
Drive to the terminal and a driver will park your car for you.
Your car will be waiting at the terminal on your return.
Available at London Heathrow Terminal 3 and Terminal 5.
Lifestyle and finance partners
We've made it even easier for you to collect Avios with British Airways by partnering with leading lifestyle and finance brands. Earn Avios by signing up for a subscription to The Economist or The Spectator, discovering a new way to invest with Nutmeg, collecting Avios with American Express and much more.
Uber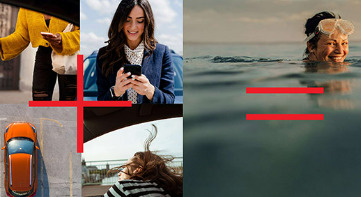 From taking rides to booking trips by coach or train, Uber helps you get around on the ground. Now however you choose to ride in the UK, you'll collect 1 Avios for every £1 you spend. Simply link your British Airways Executive Club and Uber account in the Uber app, to start making your little trips add up to bigger ones.
The British Airways Prepaid Mastercard®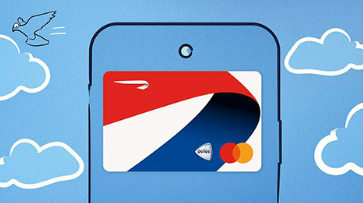 The British Airways Prepaid Mastercard is a simple way to collect Avios when spending abroad or for those that do not want a credit card.
The card has no foreign exchange fees*, 1 Avios for every £2, €2 or $2 spent, a welcome bonus treat, safe and secure payments with Apple Pay and Google Pay.
*Terms and Conditions apply.
BPme Rewards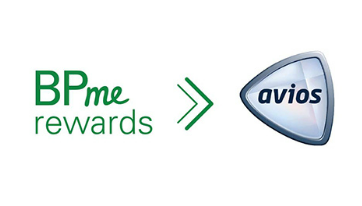 Fuel your future adventures as we partner with bp to give you a boost on your Avios. You can now convert your BPme Rewards points into Avios, collect 25 Avios for every 40 BPme points converted. You're already buying fuel and more with bp. Now let it help you go even further.
Cashback

If you earn money through TopCashback you can withdraw the money from some retailers as BAEC Avios with a 5% bonus. This has been increased to 25% on occasion too. It is always worth comparing the relative rates of earning through TopCashback and the BA/Avios eStores as the best option varies according to the current offers.
Surveys
There are a couple of ways to get Avios by doing surveys but these can be quite time-consuming for the amount of Avios involved. However, the sign-up bonus for your first survey is worth doing.
e-Rewards®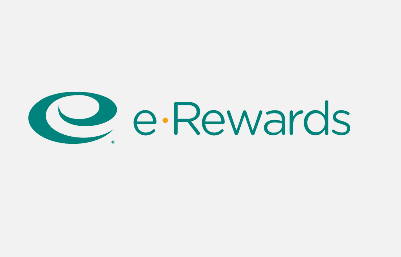 With e-Rewards you get Opinion Points™ to turn into Avios. You will receive 600 bonus Avios when you complete your first survey. Then you collect further points for each survey you complete. 1,200 Opinion Points=250 Avios. Find more information here.
Avios For Thoughts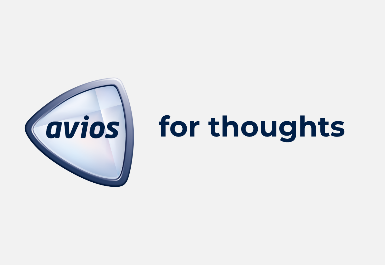 Avios For Thoughts is a free, online survey community, which allows you to earn Avios for sharing your valued opinion by completing surveys.
By joining Avios For Thoughts today, you can earn up to 600 bonus Avios:
Earn 100 Avios for completing your Welcome Tutorial.
Earn a further 500 bonus Avios when you complete your first survey.
Then, for each completed survey, earn between 20 to 350 Avios depending on its length.
Other ways to earn Avios
There are dozens of ways to earn Avios, and we will add any current promotions here.
Some easy ones are:
The Economist runs regular promotions for Avios when you subscribe.
Here are the rest of the series of spending Avios guides:
GUIDE TO EARNING AVIOS – PART 1 FLIGHTS AND CREDIT CARDS
GUIDE TO SPENDING AVIOS PART 1 – HOW TO GET THE FLIGHTS YOU WANT
GUIDE TO SPENDING AVIOS PART 2 – USING AMEX COMPANION & BARCLAYCARD UPGRADE VOUCHERS