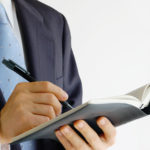 In an effort to review all the BA lounges at Heathrow, both Roving Reporter and I spent some time in the T3 BA lounges a couple of weeks ago. As I have mentioned before, there is a good selection of lounges at T3 including AA, Cathay and BA. In the future, once the AA lounge has been refurbished and the new Qantas one opens, you will have to allow a good few hours to enjoy them all! So is the BA lounge worth visiting or should you go straight to the Cathay Lounge? You can read my reviews of the Cathay lounges in these articles: First lounge, business lounge.
Opening hours and eligibility
Galleries First Lounge
Zone F
05:00- 22:30

customers travelling in First
Executive Club Gold Members (plus one guest)
oneworld Emerald members (plus one guest)

Galleries Club Lounge
Zone F
05:00-22:30

customers travelling in First, Club World or Club Europe
Executive Club Gold and Silver Members (plus one guest)
oneworld Emerald and Sapphire members (plus one guest)
Elemis Spa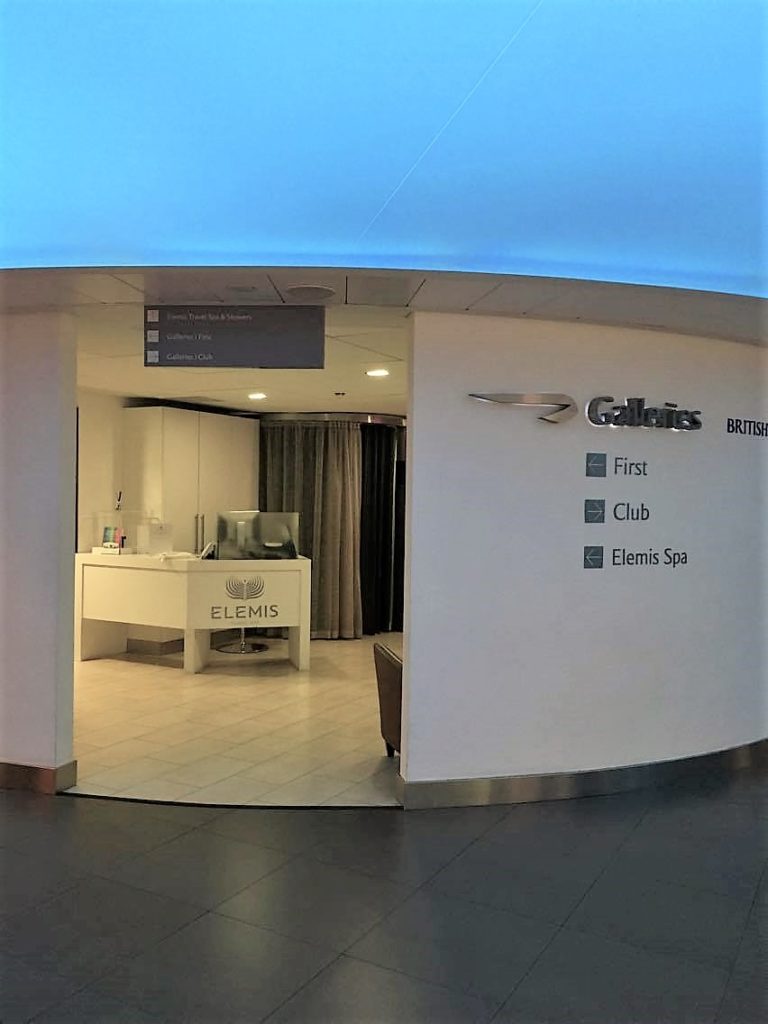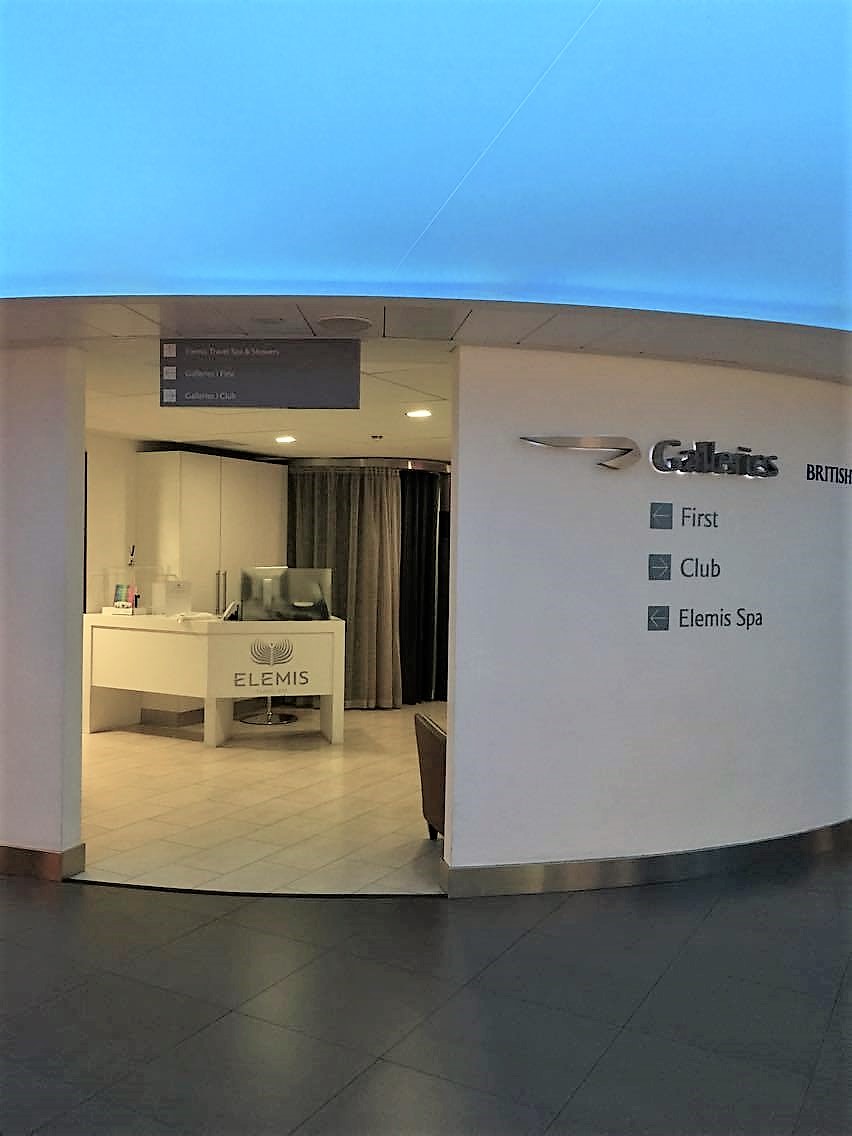 One reason to head to the BA lounge first, is if you are interested in a spa treatment. Up until a few years ago, there was no spa at T3 but there is now a similar range of treatments that you find at T5 (no grooming or shave treatments though). You can pre-book treatments within 28 days of departure if you are travelling in First. For everyone else, you will need to ask at the lounge when you arrive. If you are set on having a treatment ,I would advise arriving at least 3 hours ahead. I am rarely lucky enough to get an appointment except for a massage chair even 2.5 hours ahead of time. You can find the range of treatments to choose from here.
BA Galleries Club Lounge T3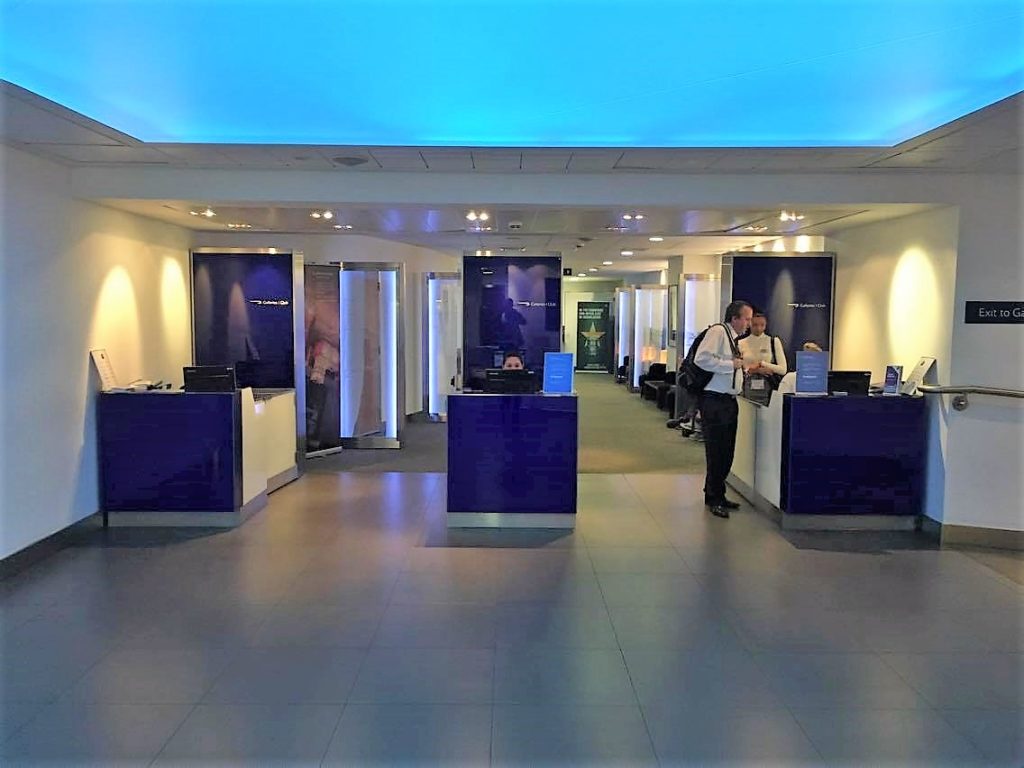 The lounge at T3 is very similar to T5 and when I visited on a Friday morning, it was pretty busy. As you enter the lounge you will walk into the food area. Most people tend to sit here to eat, so it is generally the busiest area. You are better off collecting your food and walking further into the lounge to get some peace and quiet.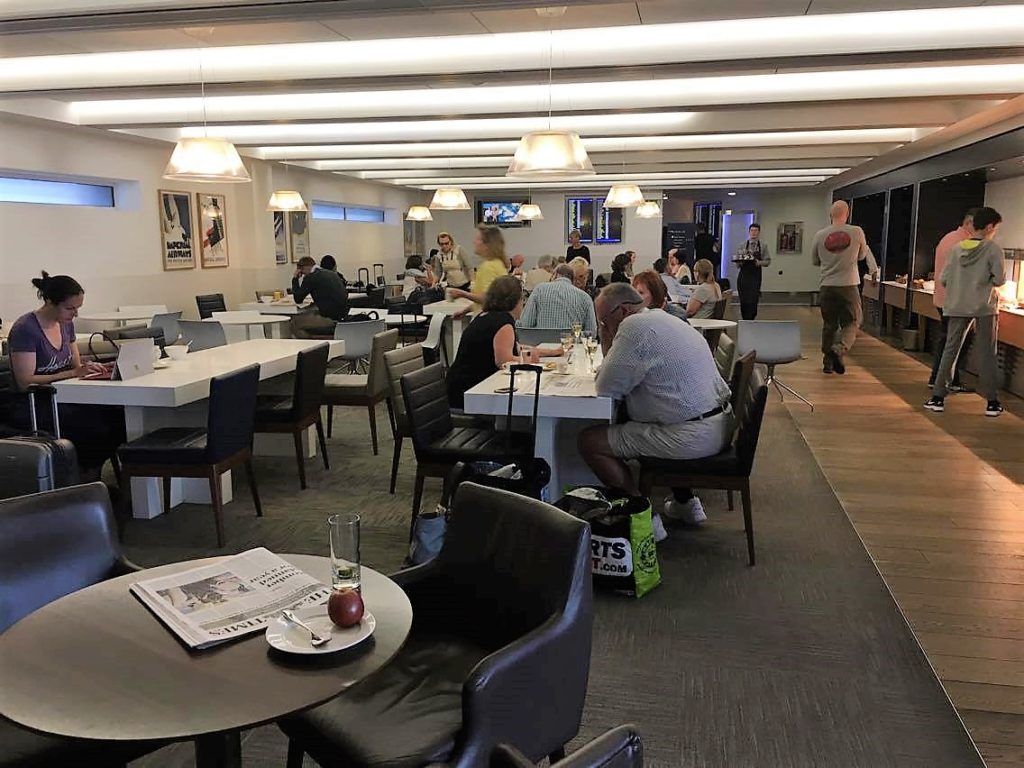 As you head toward the back of the lounge it is usually much quieter. There is also plenty of natural light in these areas, plus a view of the airport.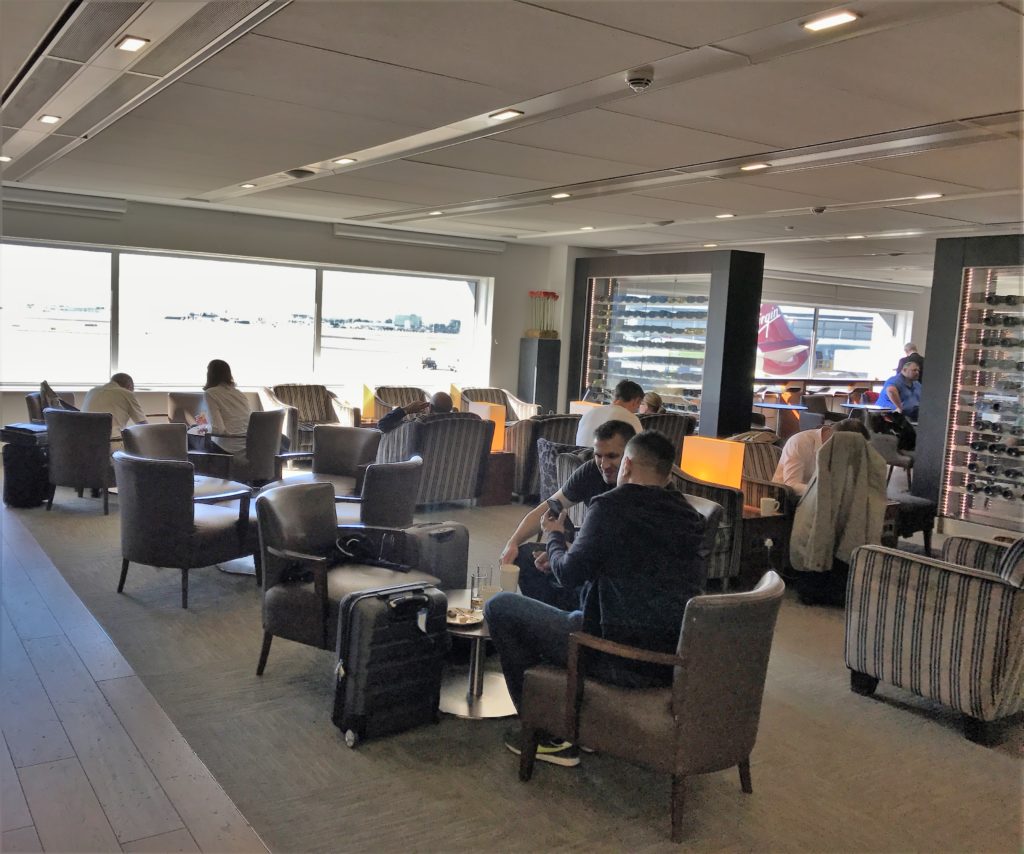 Food
As usual the BA Club lounge breakfast was pretty dismal. Breakfast is served until 12pm apart from the bacon rolls. BA have now extended the bacon sandwiches until 11am and judging by recent surveys they have been considering improving the food at breakfast.  Given that this costs money, I doubt anything much will happen soon. The food on offer was: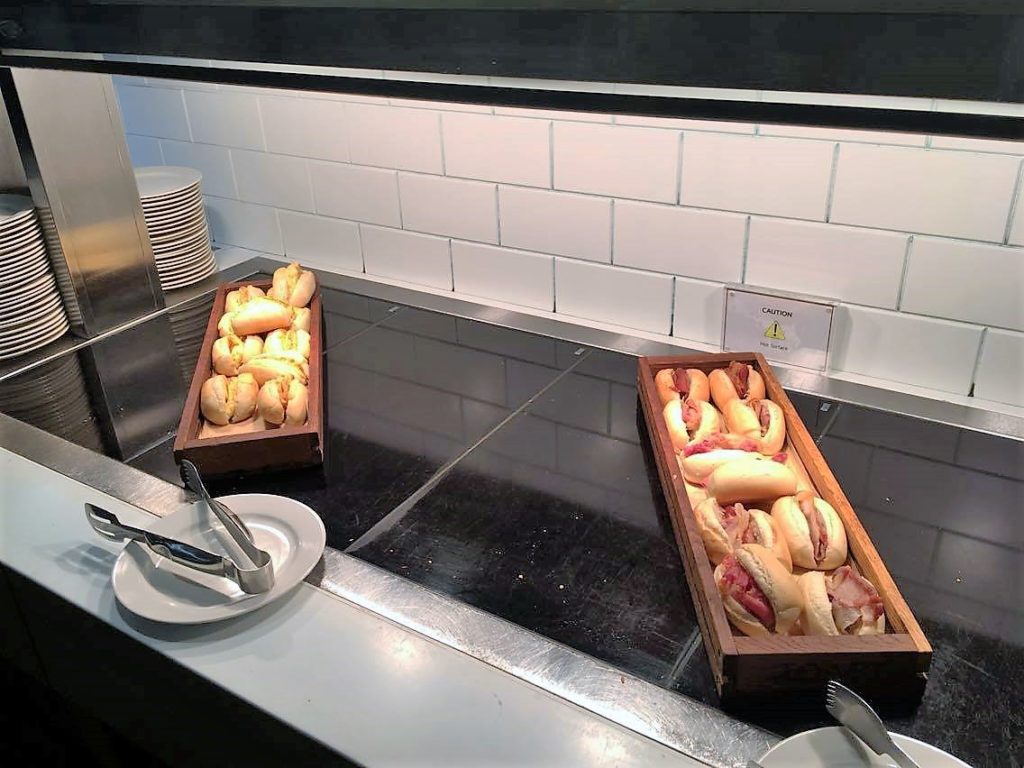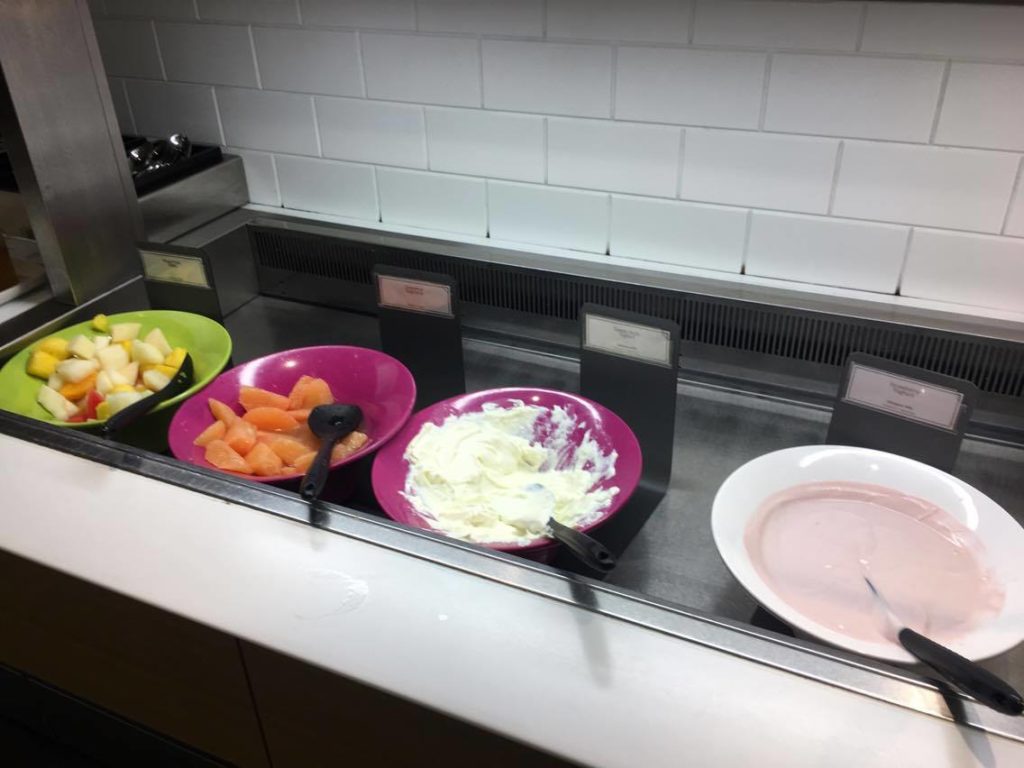 Drinks
There are the same coffee machines as T5 which I think produce a decent cup of coffee and a selection of teas with biscuits in jars. For juices they have orange, tomato, apple and cranberry which gives plenty of the options to be creative with the #loungecocktailchallenge. The choice of other soft drinks is pretty standard, apart from the fact that they have Fever Tree tonics. The alcoholic drinks selection for me is where BA triumphs over some other lounges.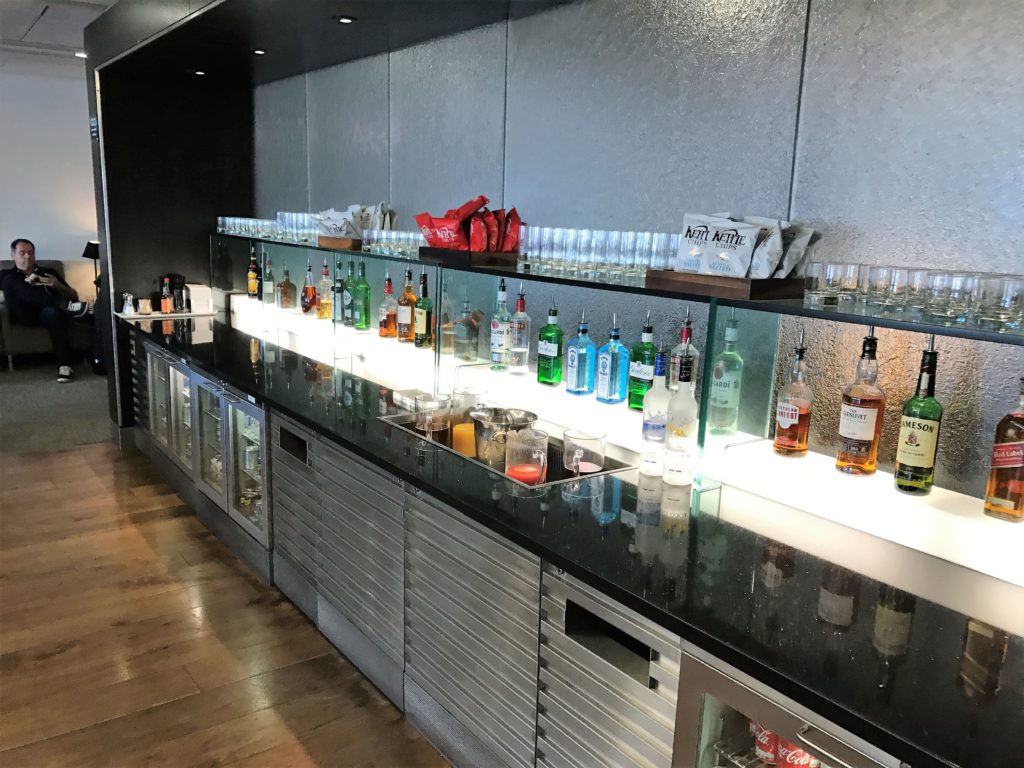 The spirits were:
2 types of gin; Bombay Sapphire and Gordon's
3 vodkas with Grey Goose, Grey Goose Lemon and Sminoff
Otard VSOP Cognac
Kahlua
Baileys
Warre's 2011 Late Vintage Port
Cointreau
Southern Comfort
Glenlivet whisky
Johnnie Walker Red label
Gentleman Jack Bourbon
Jameson whiskey
Martini
Pimms
Bacardi 8 year old rum
Bacardi white rum
Tequila
For beer drinkers there was a choice of 4: Amstel Light, Tribute, Heineken and Tiger.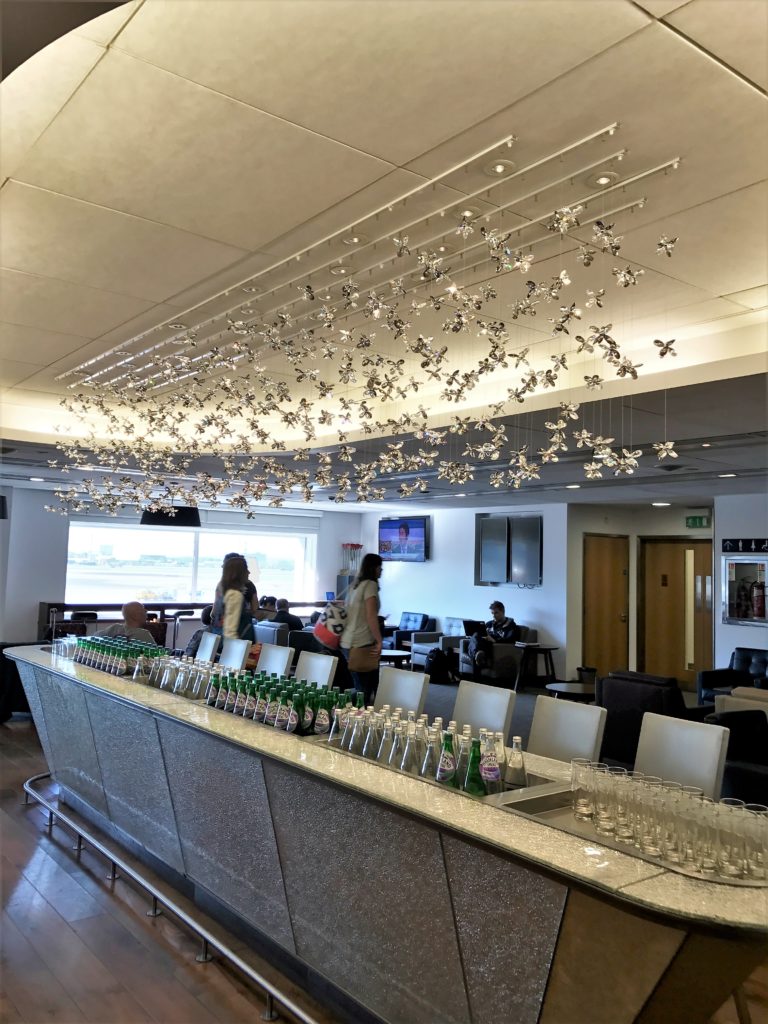 The wines looked surprisingly good, although I didn't get a chance to sample them this early in the morning. They could perhaps have done without 3 different chardonnays though.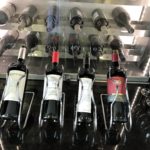 Red Wines:
Grant Burge Barossa Shiraz
Rioja
Ramon Roqueta Garnacha
Chilean Carmenere
White wines:
Marcello's Santa Barbara County White 85% Viognier
Chassagne Montrachet 2013
Domaine Louis Moreau Chablis 2014
Chilean Chardonnay
Champagne is available but you will need to ask one of the staff to get it.
Facilities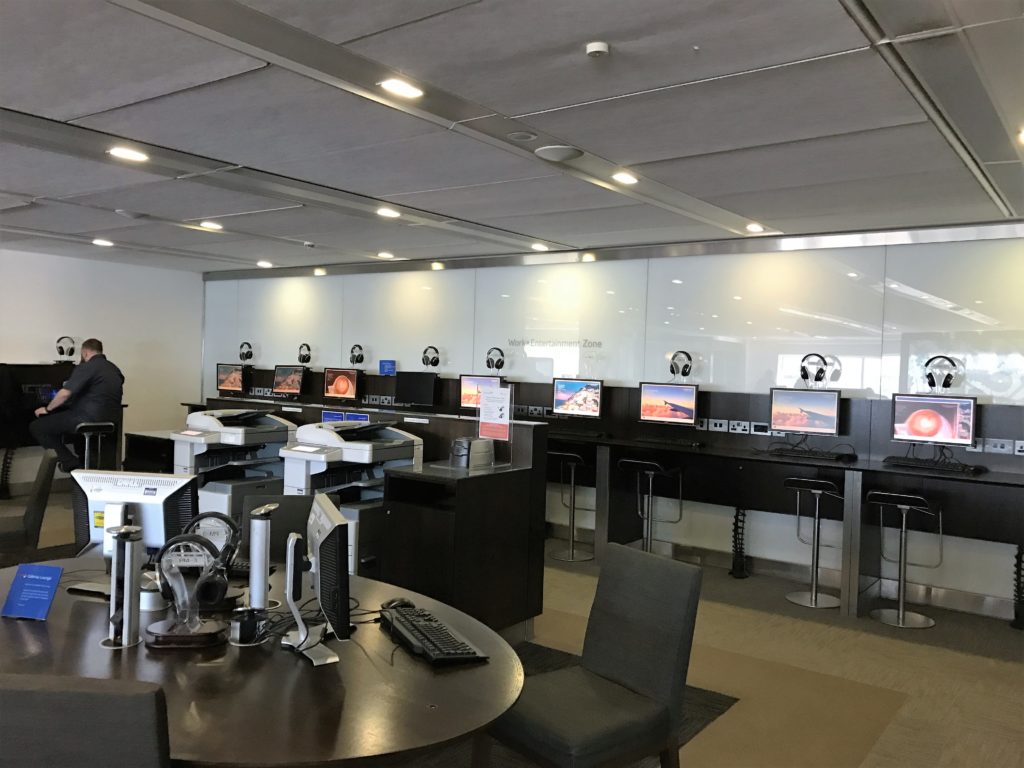 There was a large business area with PCs, multi function printers and head phones for working or watching entertainment. There are plenty of magazines and papers to read as well. If you have children there is a very small kids area with a few things to entertain them and high chairs. The toilets are slightly better than T5 but still have that NHS feel about them.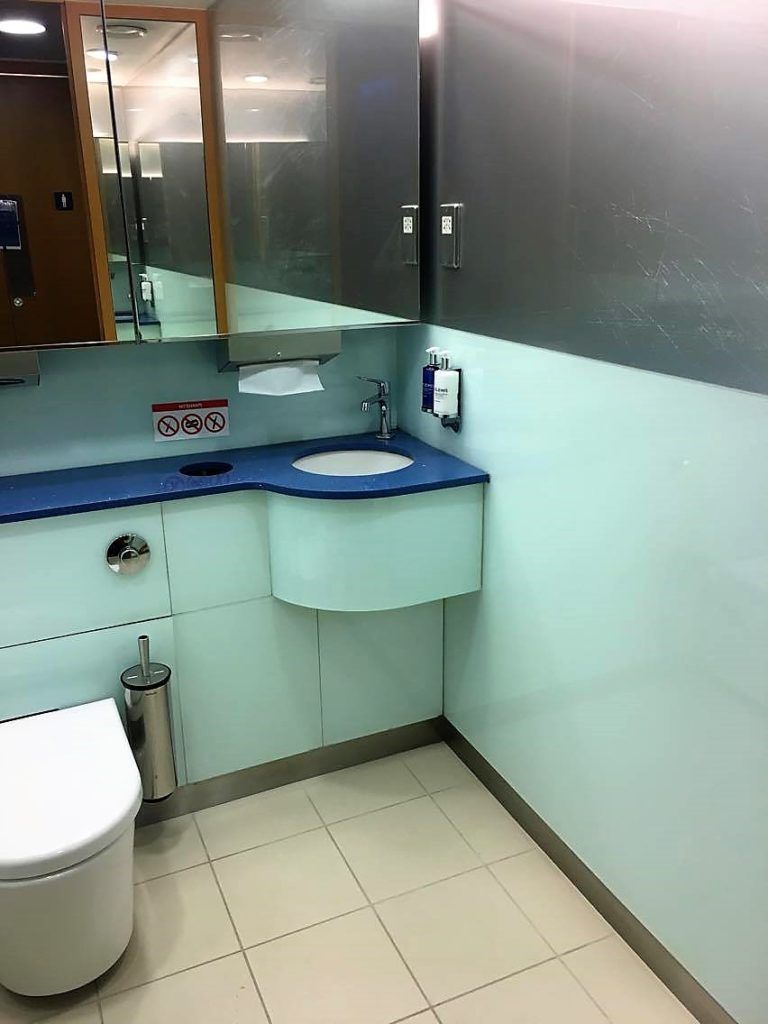 BA Galleries First Lounge T3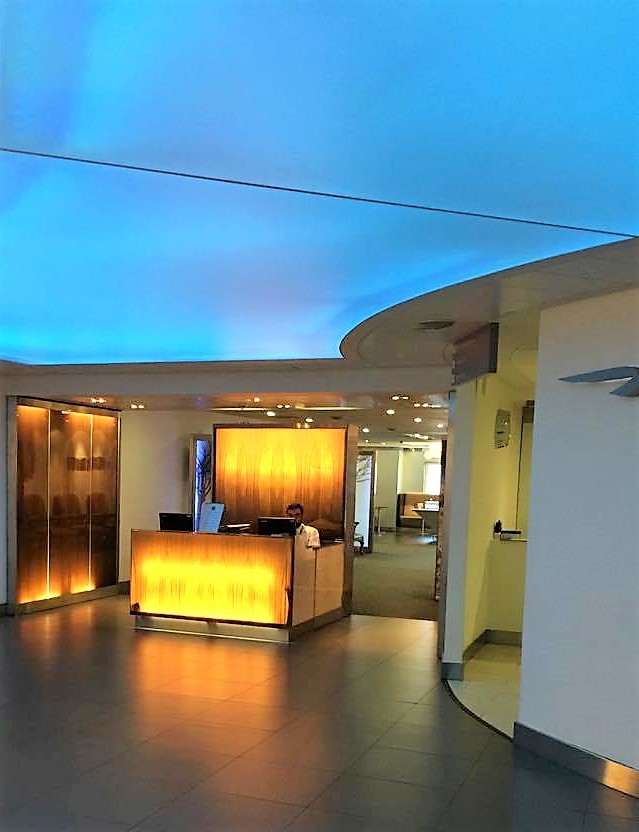 The Galleries First lounge is usually reasonably quiet whenever I have visited. Again, it is very similar in layout and food/drinks as T5.
As you enter, you are facing the champagne bar. This is normally the quietest seating area, as the seats aren't overly comfortable.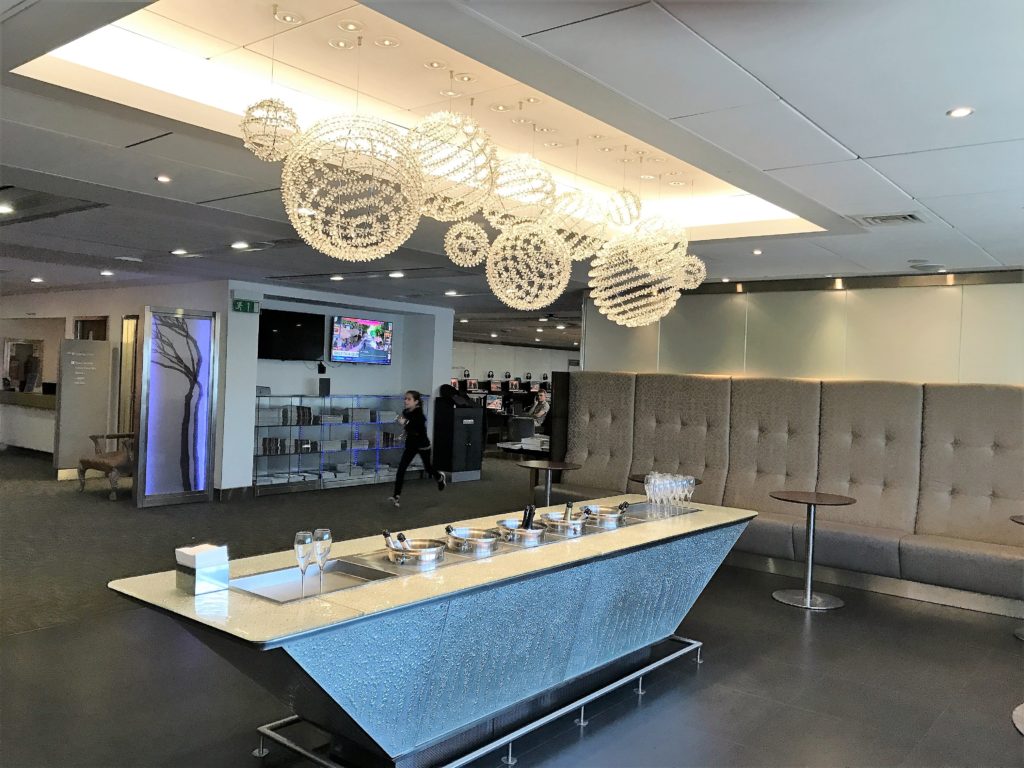 If you then turn right, it will take you to the food area or left will take you to the bar and wine area. Both of these have ample seating areas.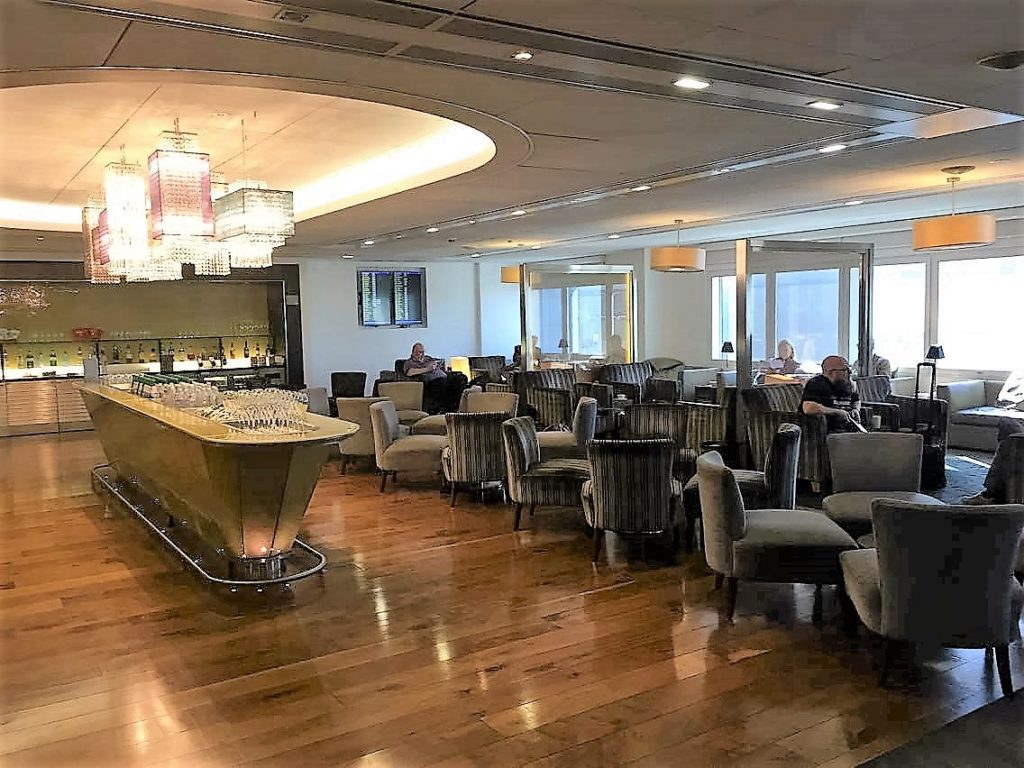 Food
The choice in this lounge is much better than Club but the same as the other London BA lounges. A full English breakfast is served plus the same cold items as Club with the addition of a cheese selection. The cooked food is normally pretty tasty. In addition you can order a small selection from the menu.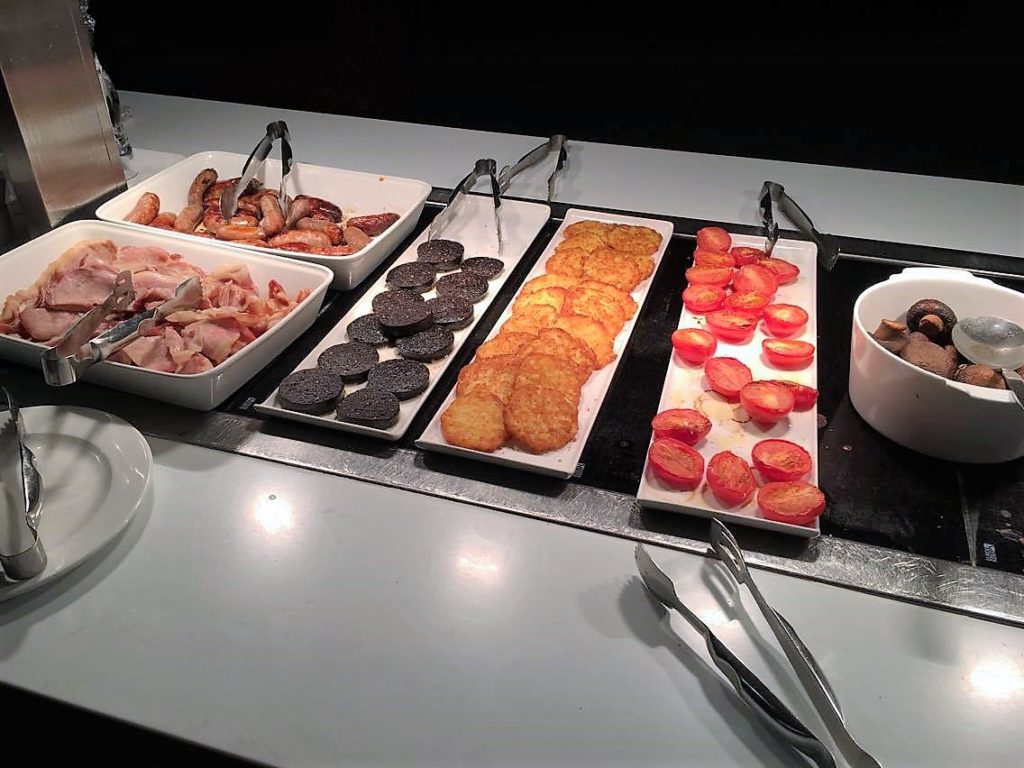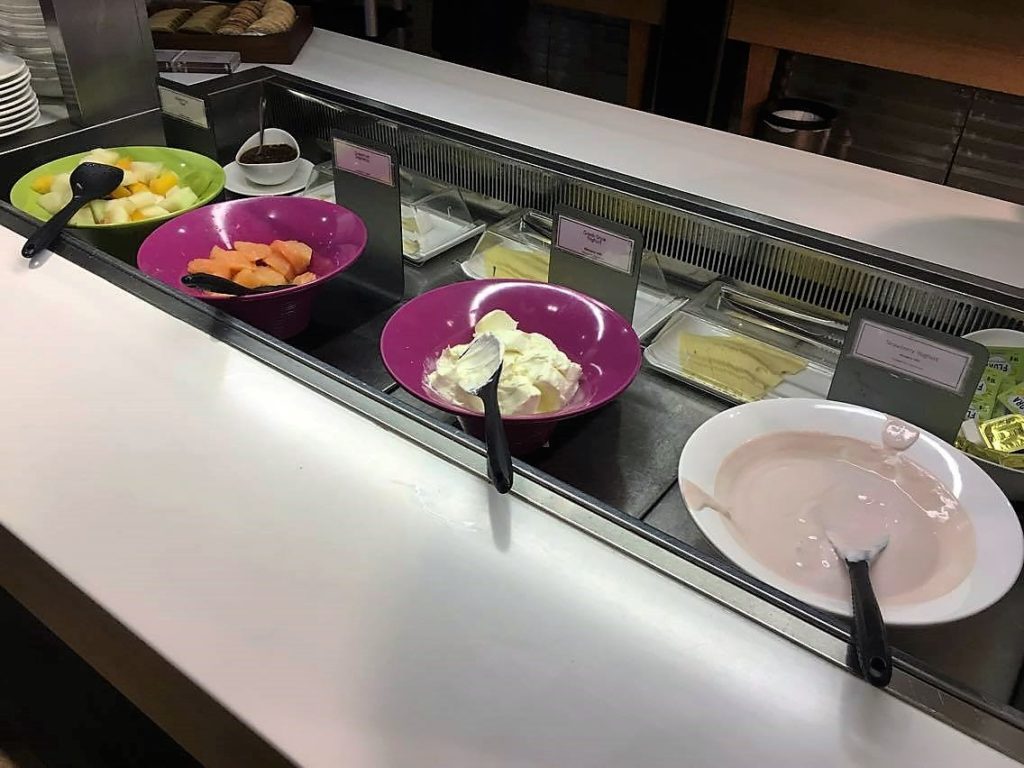 There is also an assortment of breads which you don't get in Club.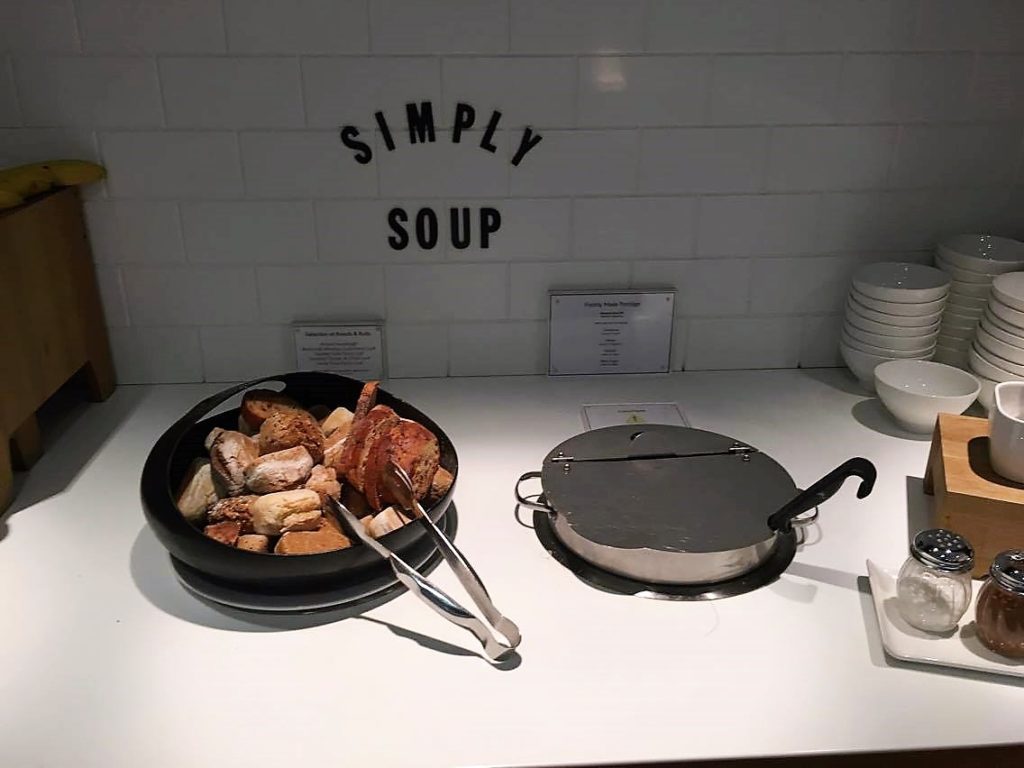 Drinks
Champagne
On this occasion there were actually several champagnes to choose from, as BA appear to be having supply problem with the usual Henriot. As well as Henriot Rose, there were Duval Leroy 2006 Millesime Blanc de Blanc and Rose champagnes. The champagnes seem to be changing weekly at the moment, so who knows what you will get when you visit?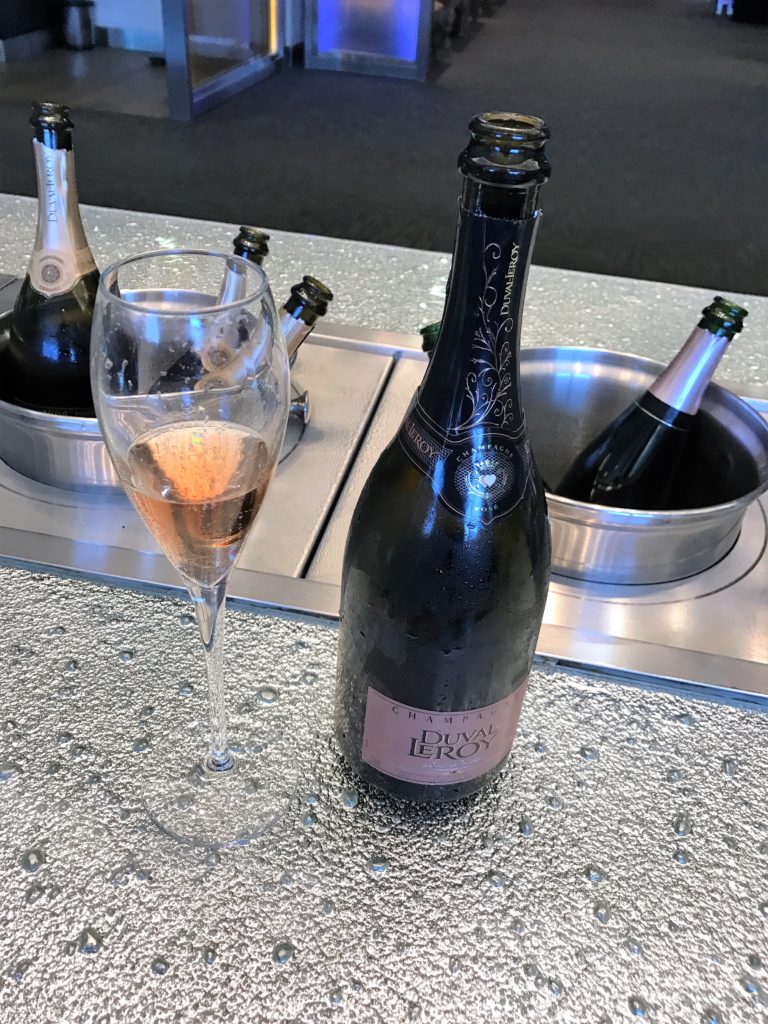 Red wines:
Château Grand-Puy Ducasse 2008 Bordeaux – Pauillac
Hahn Monterey Pinot Noir
Grant Burge Barossa Shriraz
White wines:
2015 Burgundy Meursault Les Clous Bouchard Pere & Fils
Albarino
Chilean Sauvignon Blanc
I tried the Mersault. It wasn't a particularly great Mersault but it was certainly drinkable.
The spirits selection is very similar to the Club Lounge except with a higher quality Johnnie Walker.
Facilities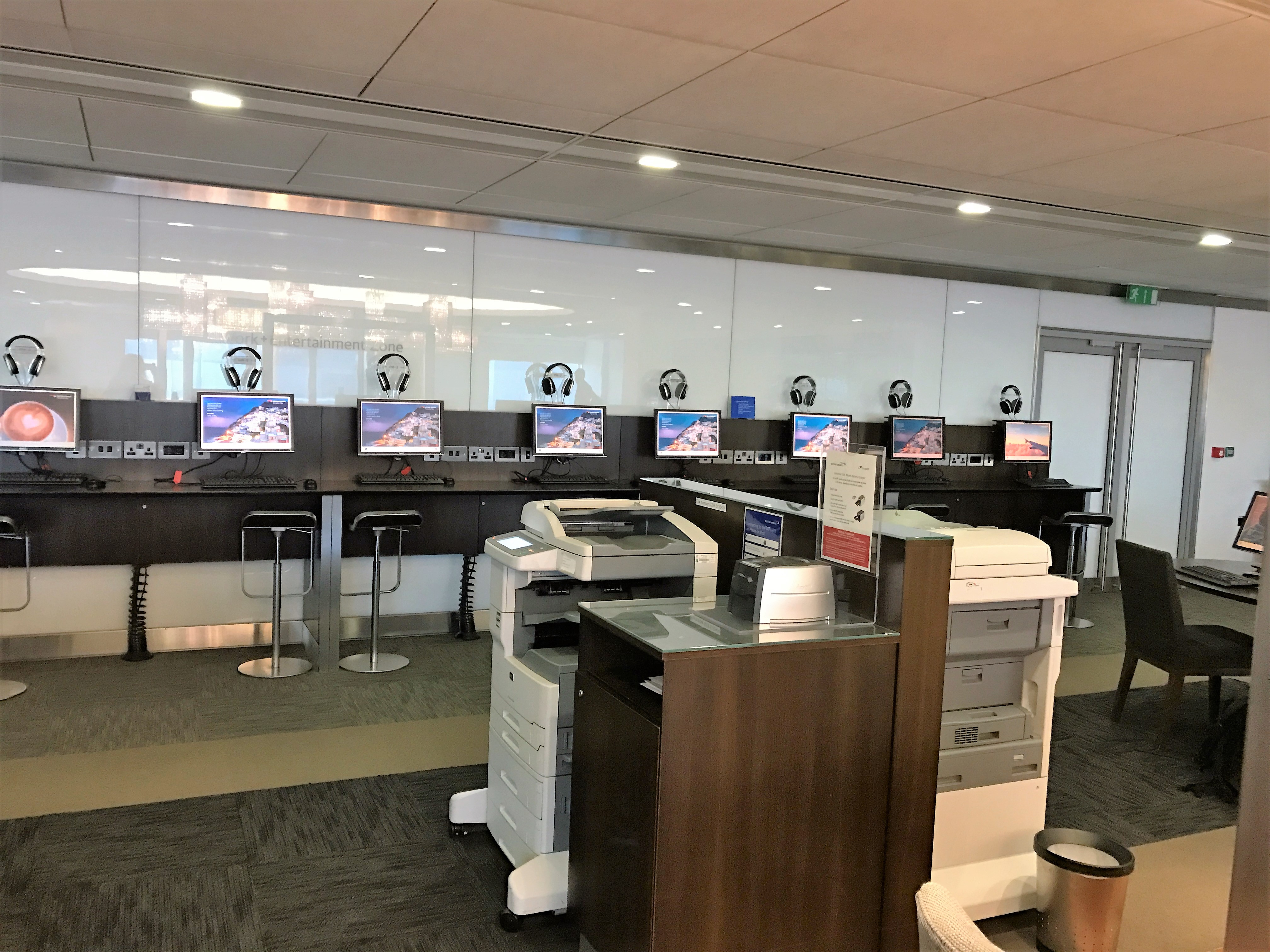 These are pretty much the same as Club but I didn't see a kids area. There was a smaller business area with PCs, multi function printers and head phones for working or watching entertainment. There are plenty of magazines and papers to read as well. The toilets are slightly better than T5 but still have that NHS feel about them.
Conclusion
Other than a wider selection of spirits and help yourself wines, I would normally choose the Cathay lounges Business and First over BA. However, if you wanted a spa treatment you may want to pop in here first. It is also easier if you are in a hurry as most of it is self service.
You can find more information about the British Airways lounges here.