The fare
You may remember a while ago Iberia did a fantastic promotion (although not so good for them) where you could earn up to 90,000 Avios by booking flights (and not even travelling on them). Roving Reporter and I both took full advantage by buying some really cheap £20 flights that we didn't take and then a few more expensive ones that we did take. This gave us enough Avios to go to somewhere on both our bucket lists – Buenos Aires.
You can read all about redeeming Avios on Iberia in this article. But essentially if you transfer your Avios into your Iberia account, you can get flights for fewer Avios and much less in fees and taxes. Obviously, you have to get to Madrid, but overall it can still work out much cheaper.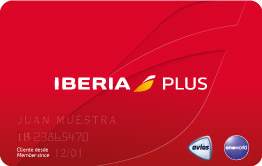 For this flight I used 86,700 Avios + $ 541.62 (about £461) return. Roving Reporter chose to use more Avios and paid 102,000 Avios and £200. I think for a 12-hour flight that is outstanding value. To get these prices, you must transfer your Avios over to an Iberia Plus account and make the booking through there.
Check-in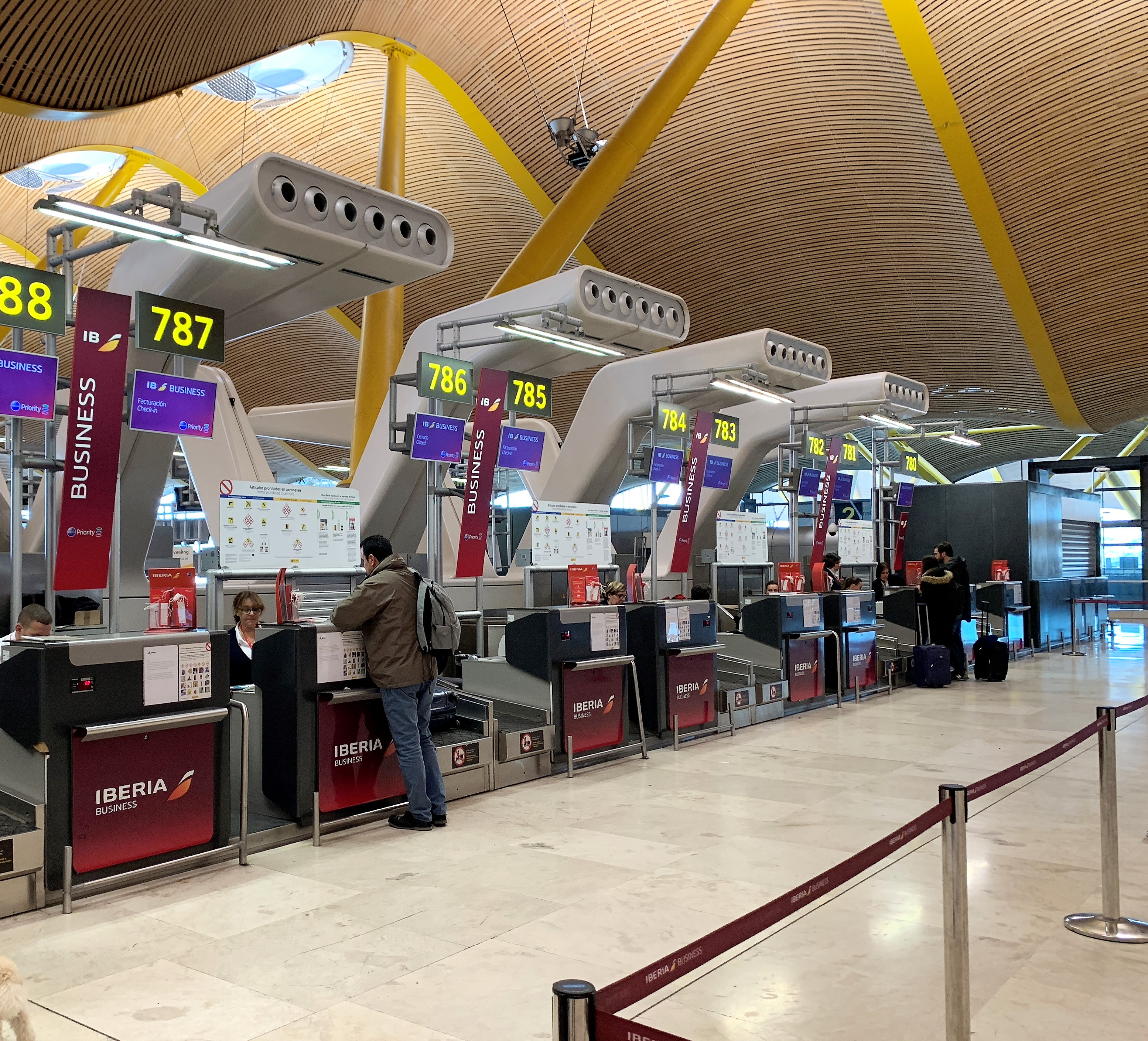 RR and I had flown in from London on British Airways on a separate ticket. Annoyingly even though they are owned by the same parent company and part of oneworld, they will not through check bags on separate tickets! So we had to collect our luggage and go back out to the check-in area. We had allowed a LOT of time, so it wasn't an issue, but it was pretty quick anyway.
The check-in area was not that busy as is usually the case when I fly through Madrid, but we were very early for the long haul evening departures. Sadly I didn't get the effusive welcome from one of my previous visits where I was told I was one of their most valuable customers (I'm definitely not!). The check-in agent was still pleasant and efficient, though.
I quite like travelling from Madrid airport as it is usually pretty stress-free and I like the design of the impressive building. There is fast track security, which I rarely find busy.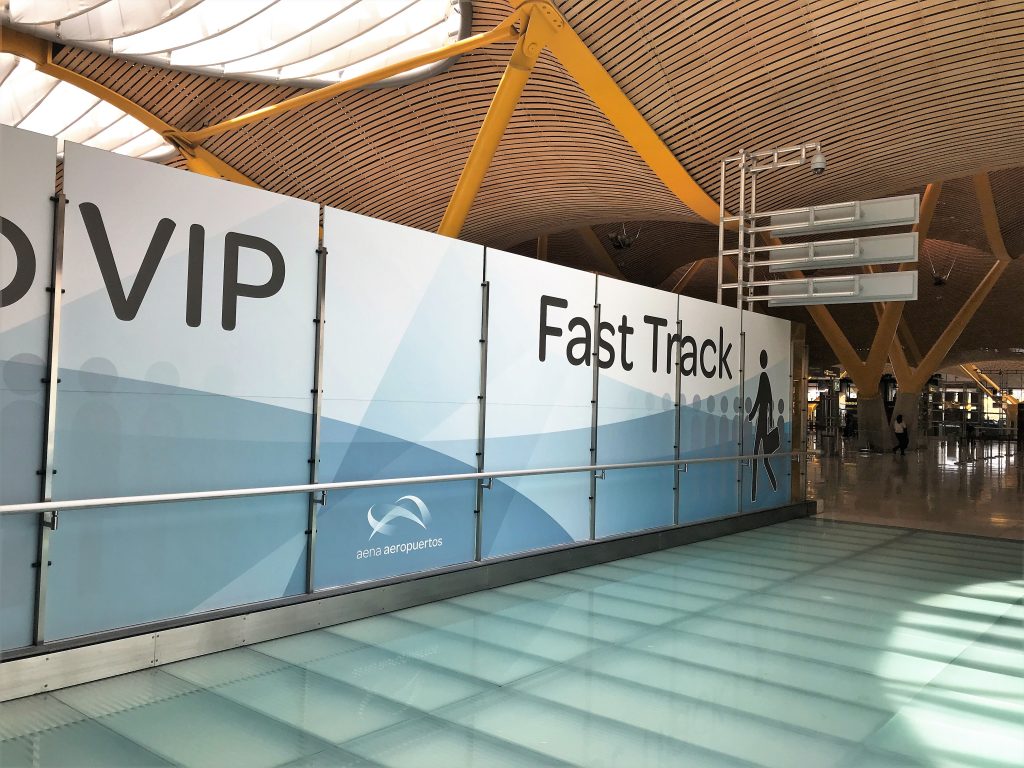 The only downside of Madrid is that BA and Iberia both use the satellite terminal, which is a surprisingly long train journey to what feels like a completely separate terminal rather than a satellite. I always find there is a bit of a wait for the trains too.
The lounge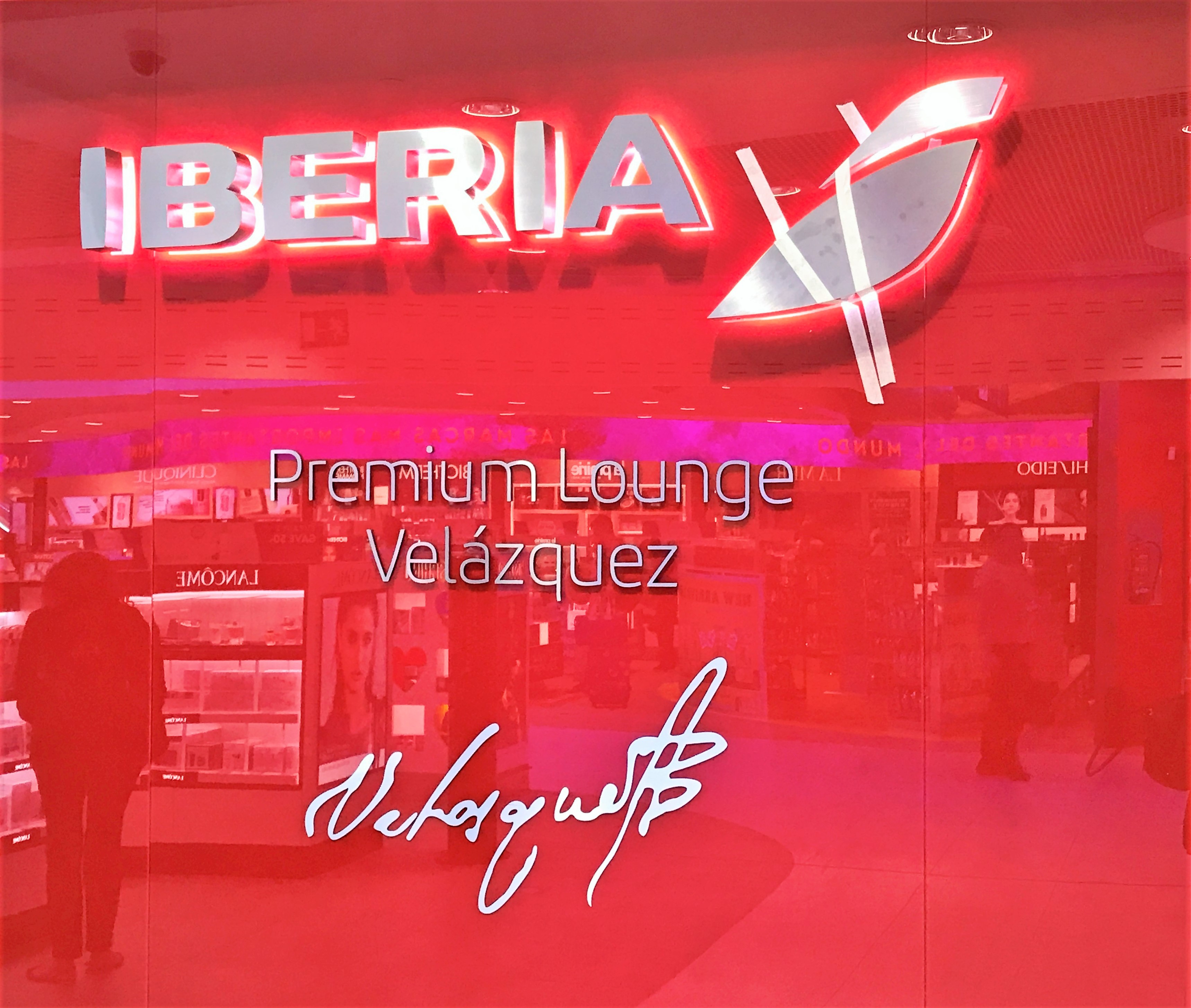 You can read a full review of the lounge in this article. This was the first time I had been in the lounge in time for the pre-flight dining which operates on Madrid eating times!
The lounge at the satellite terminal is relatively new and overall impressive. It has a strange entrance that would be easy to miss as it is in the middle of the duty-free shop!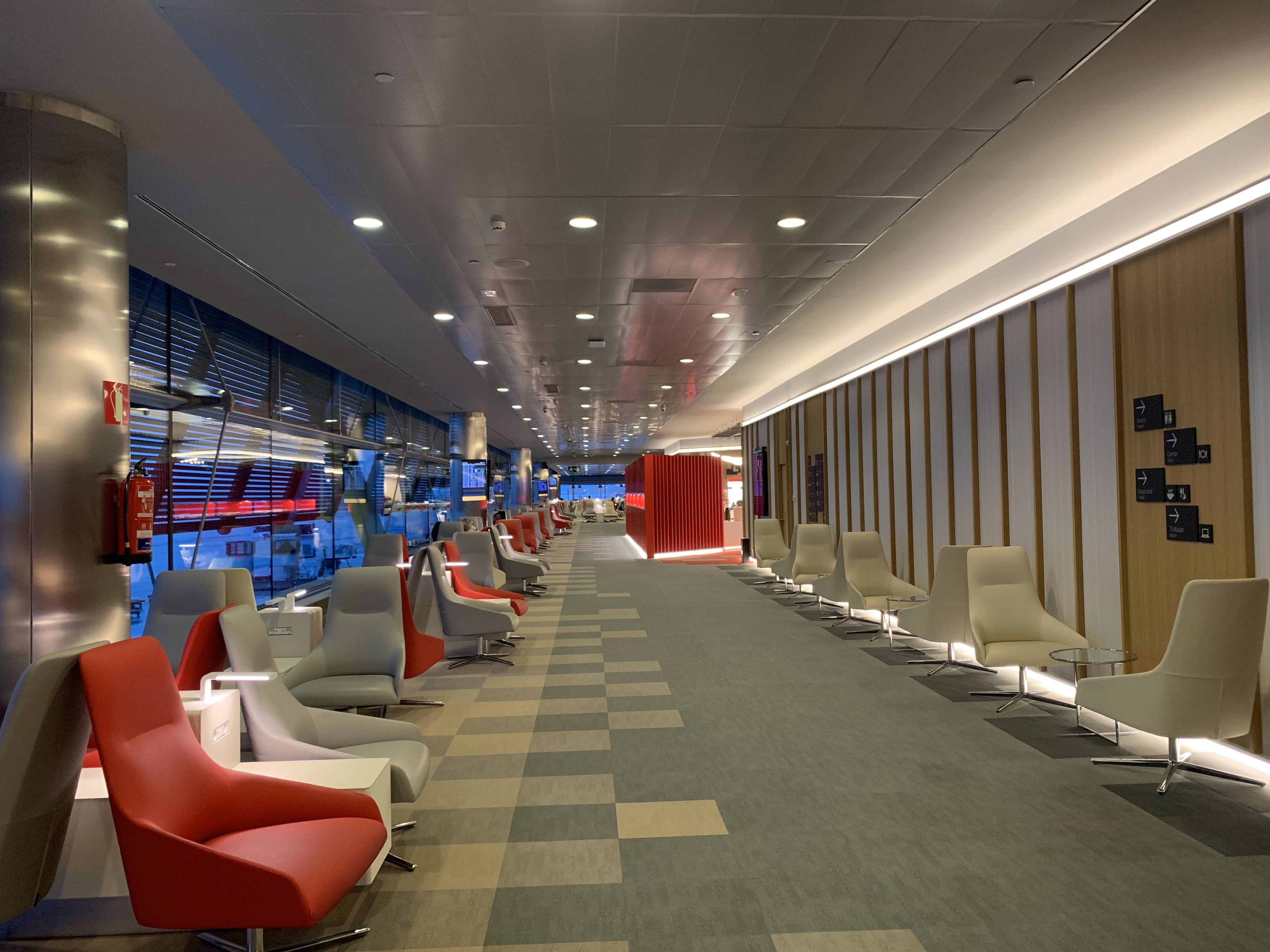 For this review, I will just look at the dining options in the evening. When we first arrived in the late afternoon, the selection was pretty poor if you wanted anything substantial. There was mainly a few sandwiches, tortilla and some salad bits. There was at least some gazpacho which I absolutely love.
The real evening food appeared very late by UK standards at around 8 pm, and the pre-flight dining did not open until 9 pm! There was actually a delicious looking selection on the buffet, but we decided to hang on for the restaurant.
We headed to the dining area as soon as it opened at about 9 pm. The area looked fancy but was utterly deserted. It was probably still a bit early for Madrid people! It is quite well hidden – when you enter the lounge, turn left and keep going until you see it!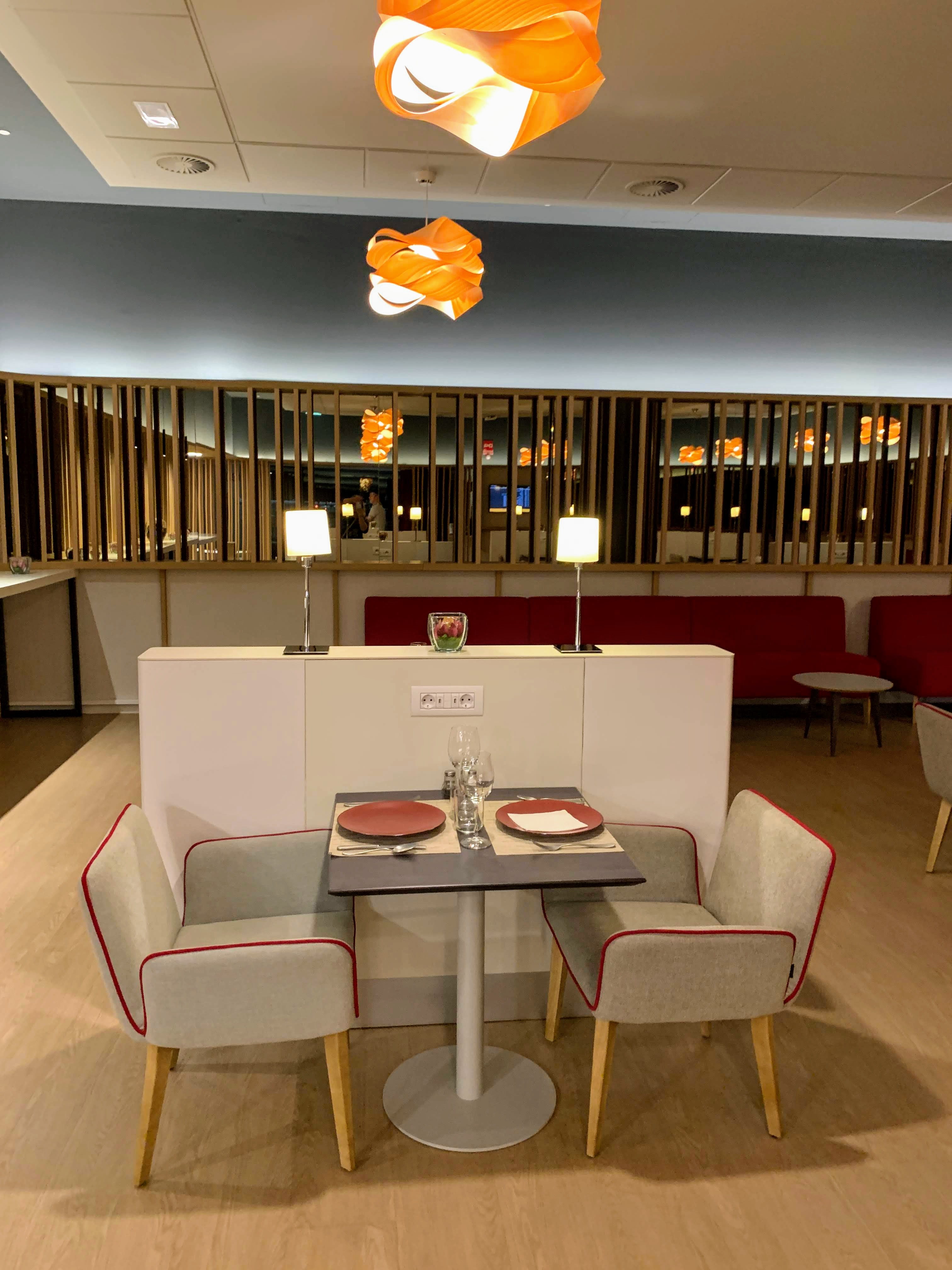 I liked that there was a double socket by most of the tables which is very handy if you are midway charging something and want to eat. We were given the menu: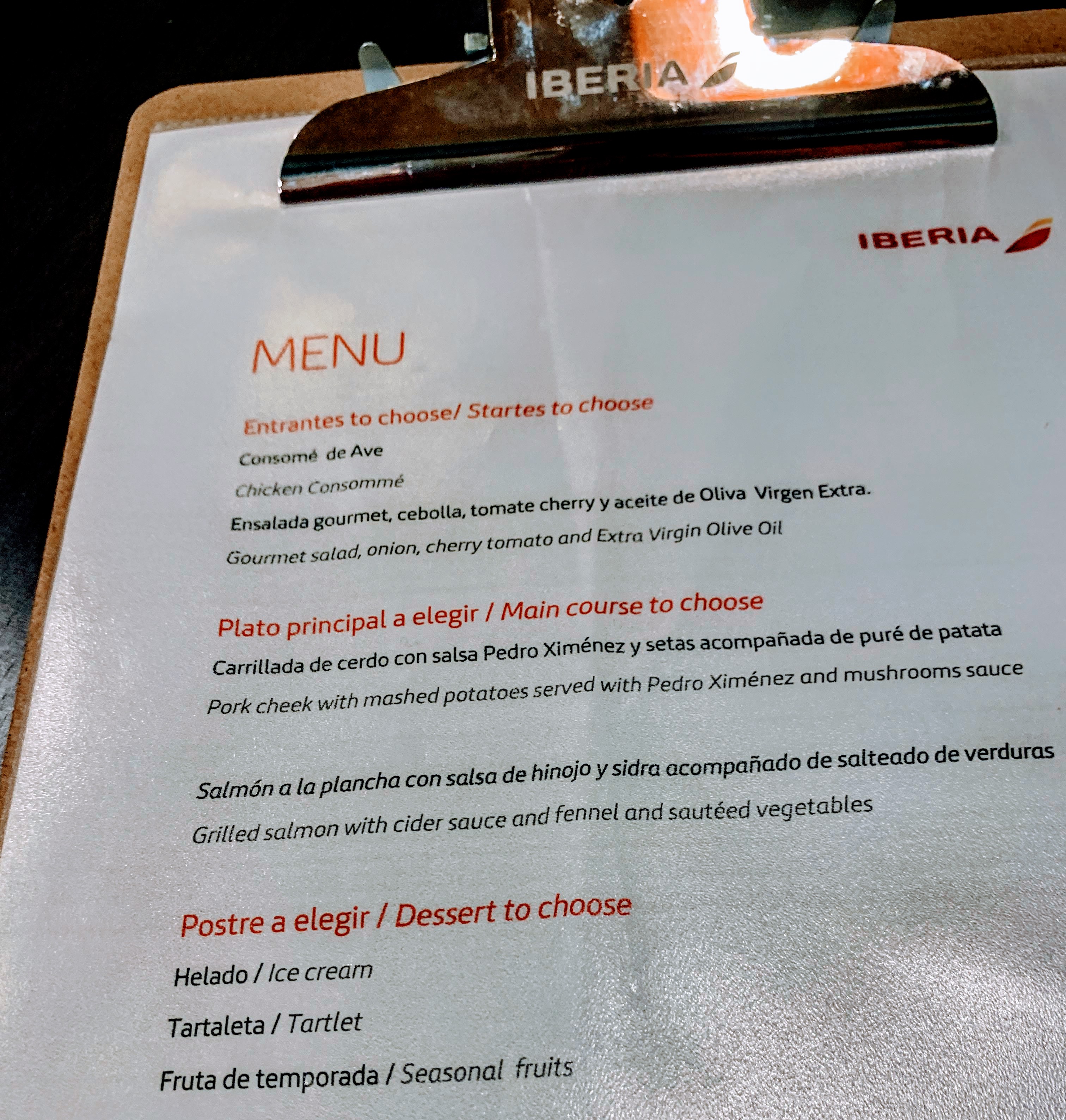 Basically, the food was the same as was already on the buffet! But I still think it is worth going to the restaurant. It was freshly prepared food rather than having sat on a buffet, and it was a nicer area as well. The serving staff were friendly if a little relaxed on timings!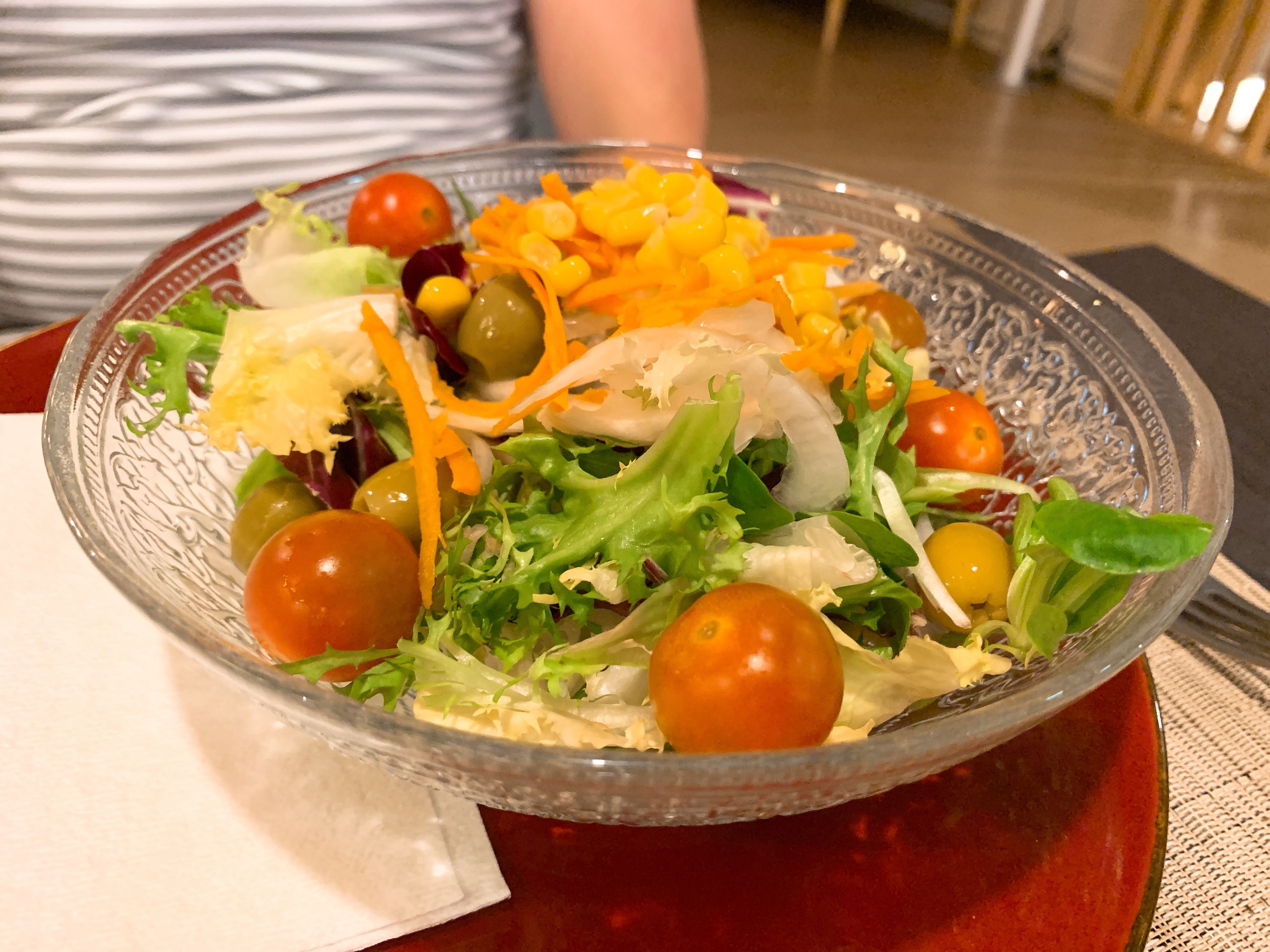 We tried the mixed salad, which was exactly as you would expect. Then we had the pork cheeks which were very good – tender and full of flavour, but very filling and rich.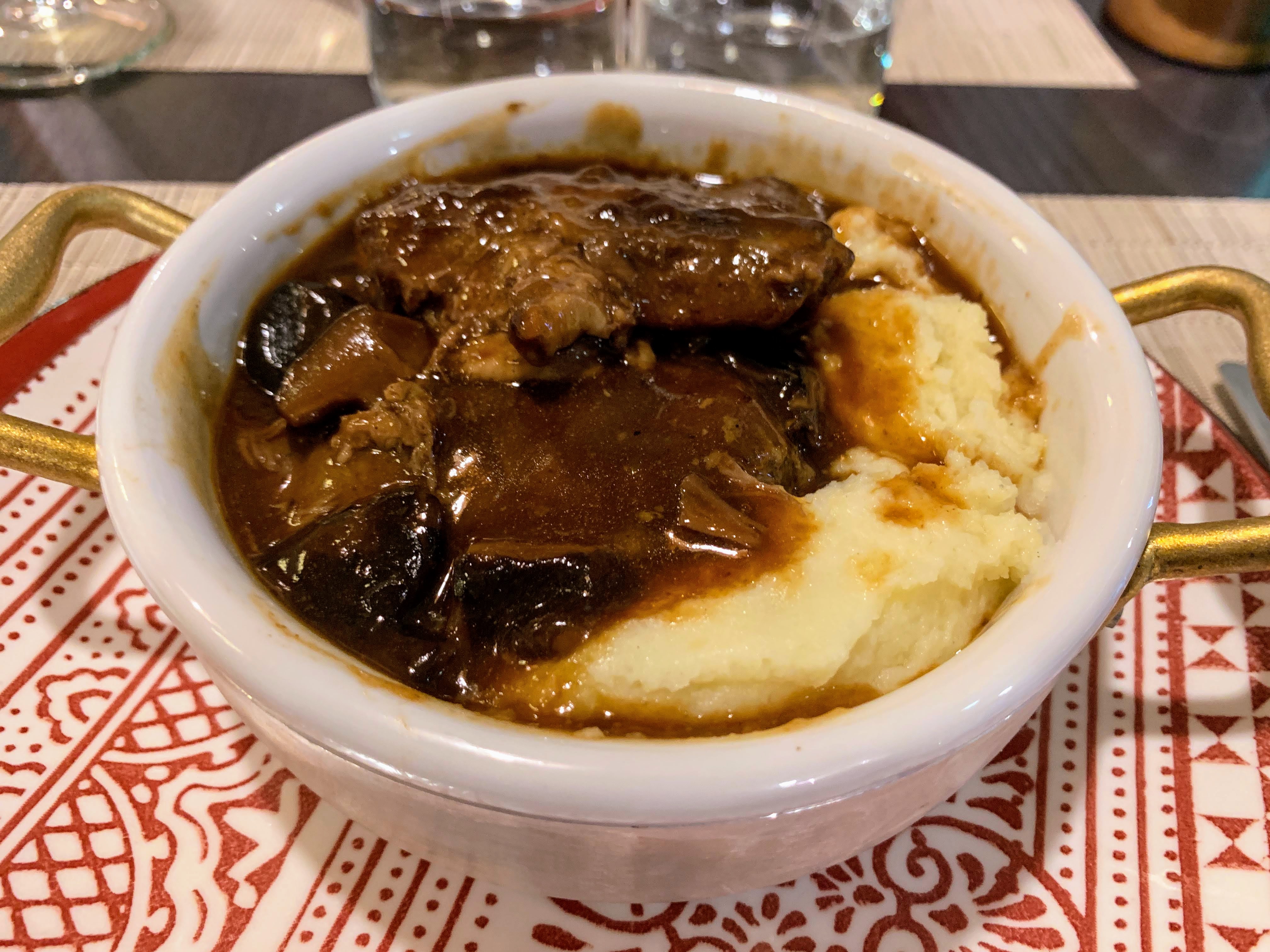 Boarding
As seems to be the usual case with Iberia boarding was quite chaotic, and the gate was pretty much a rugby scrum of people!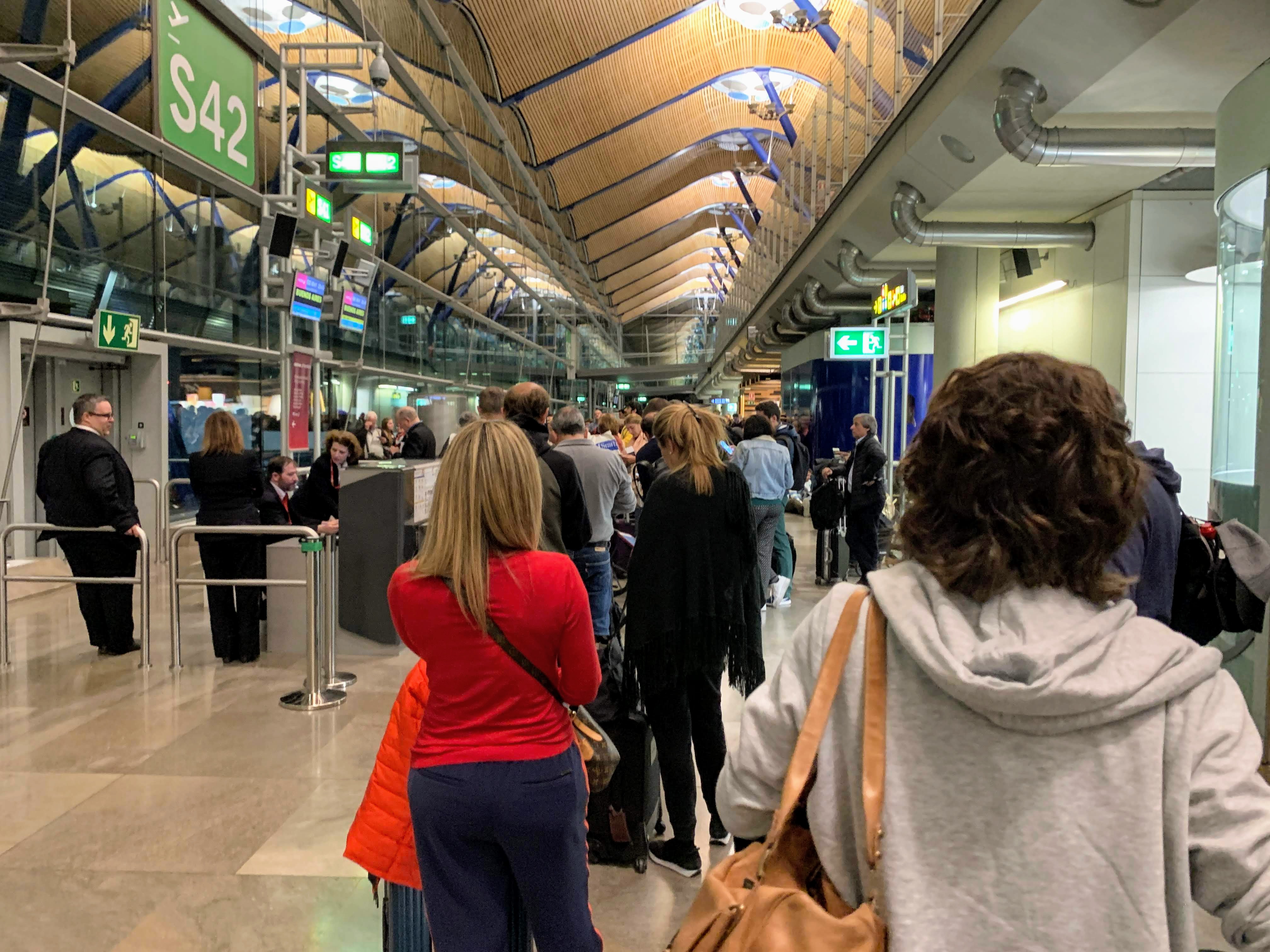 Once onboard, things improved. I could tell that I was going to have a good crew straight away. Iberia crews aren't always the most friendly in my experience, but all the ones I have had have always been very efficient.
There was already a package on my seat with a blanket and pillow when I arrived. Once seated, I was given headphones and an amenity kit. I thought the amenity kit was actually pretty impressive and I liked the neoprene material. Although it may not feel particularly luxurious, it was practical and smart.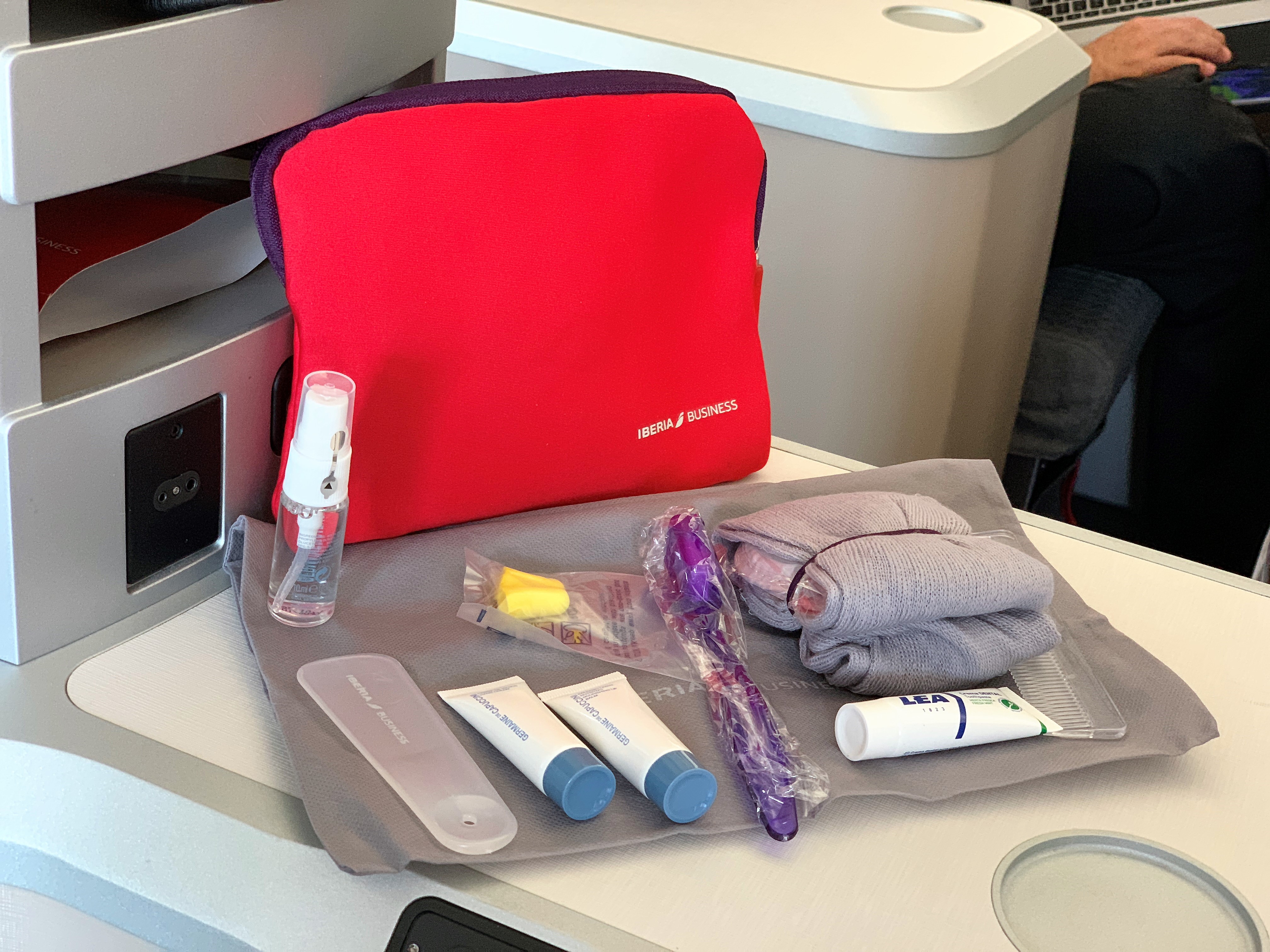 The contents were well thought out and had toiletries from luxury salon brand Germaine de Cappucini. The kit contained moisturiser, lip balm, facial mist, toothbrush and paste, socks, earplugs, a comb and shoehorn. There was even a hairband to tackle any bed head disasters the next morning!
Next, I was offered a pre-departure drink. There was a choice of water, juice or cava which was poured at the seat. I really enjoy the cava on Iberia. Too many dismiss cava as cheap and nasty as they associate it with a £4.99 Tesco special. Actually, when you get into the £10-20 range, there are some excellent cavas which I would rather have than bad champagne!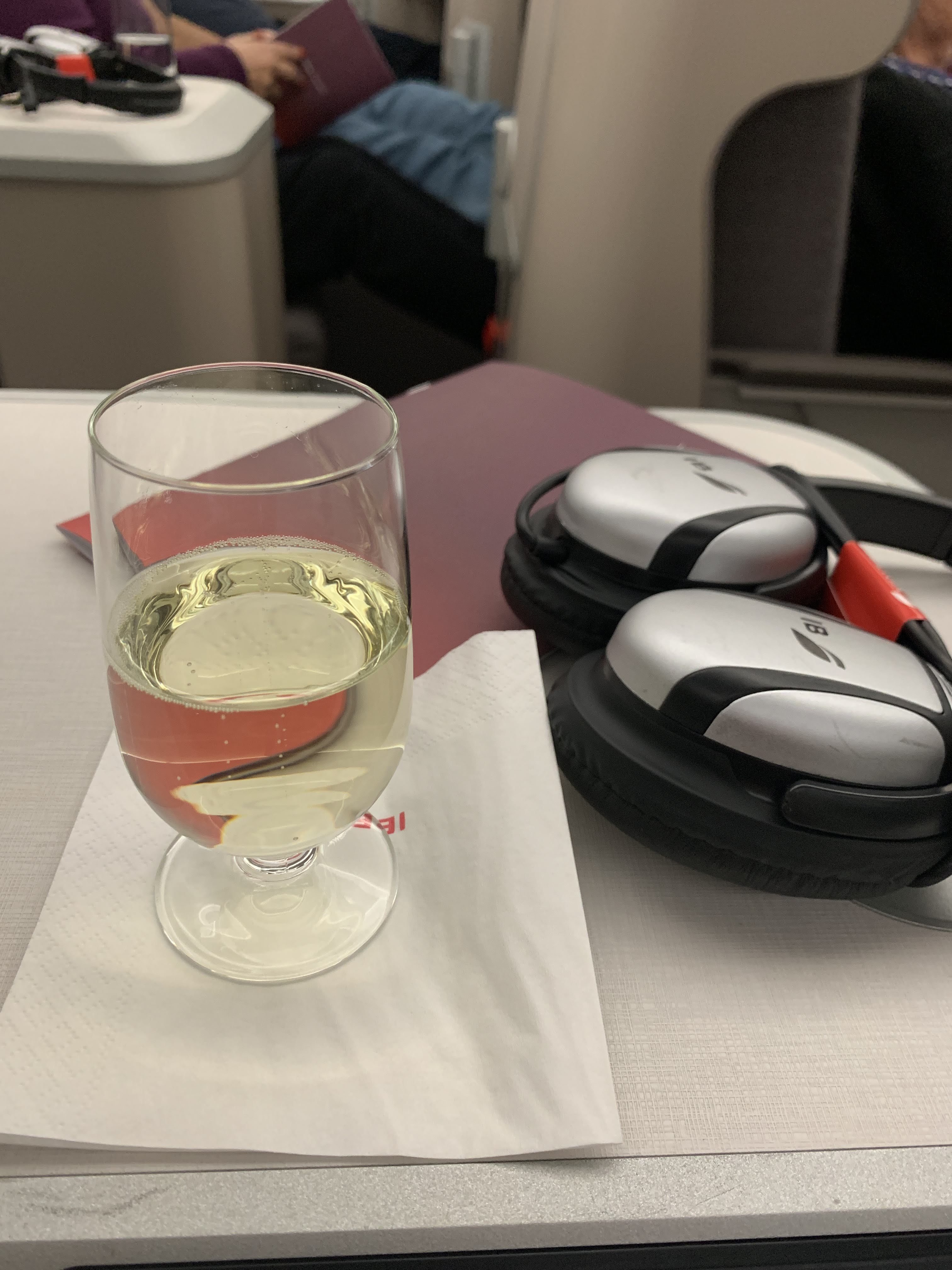 Newspapers and menus were also given out before take-off.
The cabin and seat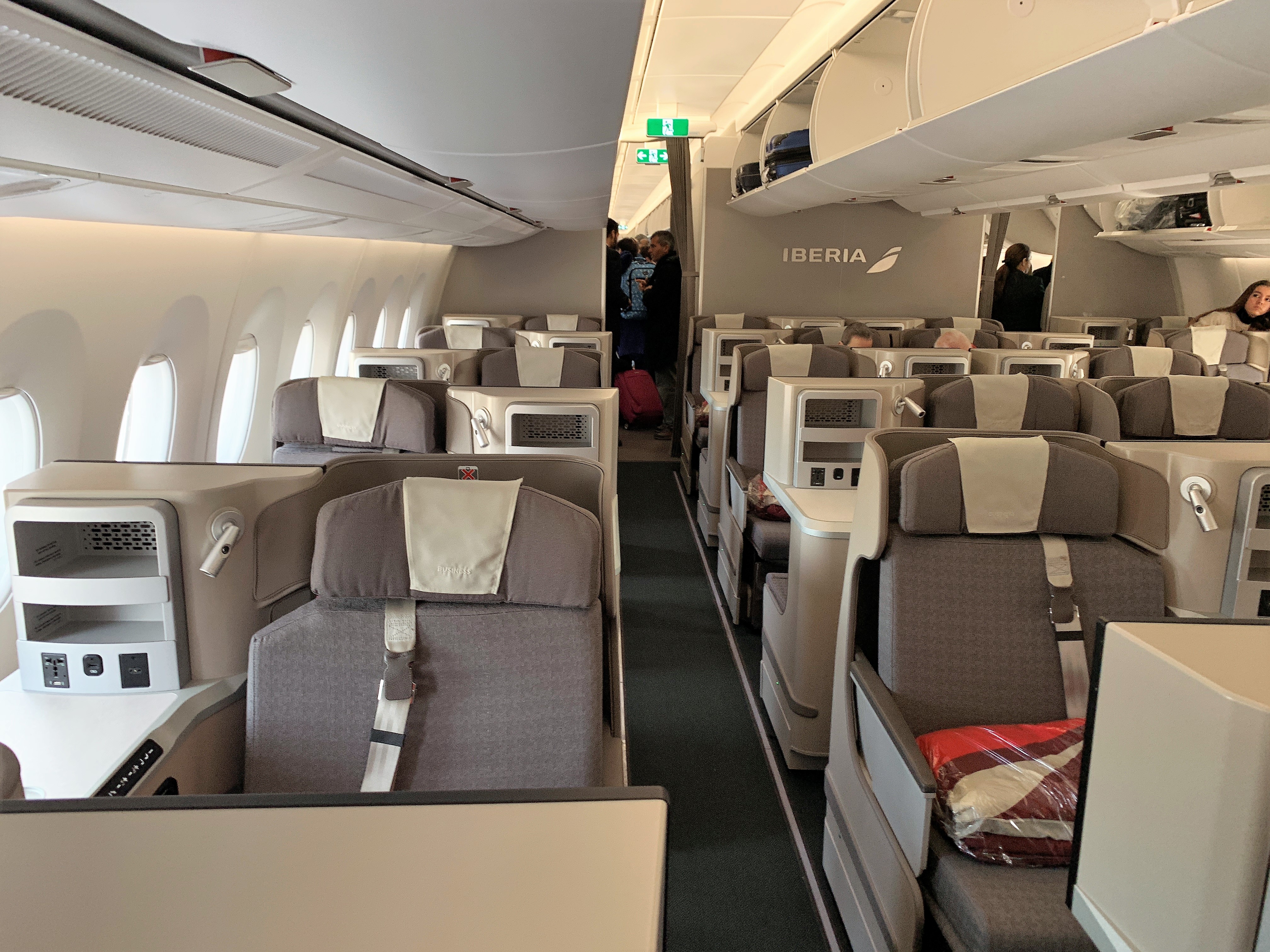 On Iberia, the business class seats alternate in each row but are all laid out 1-2-1. The window seats are either right by the window or on the aisle with the console table next to the window. I much prefer the window seats. The centre seats also alternate with them either further apart or close together. This gives a good choice of seats, even if you are solo.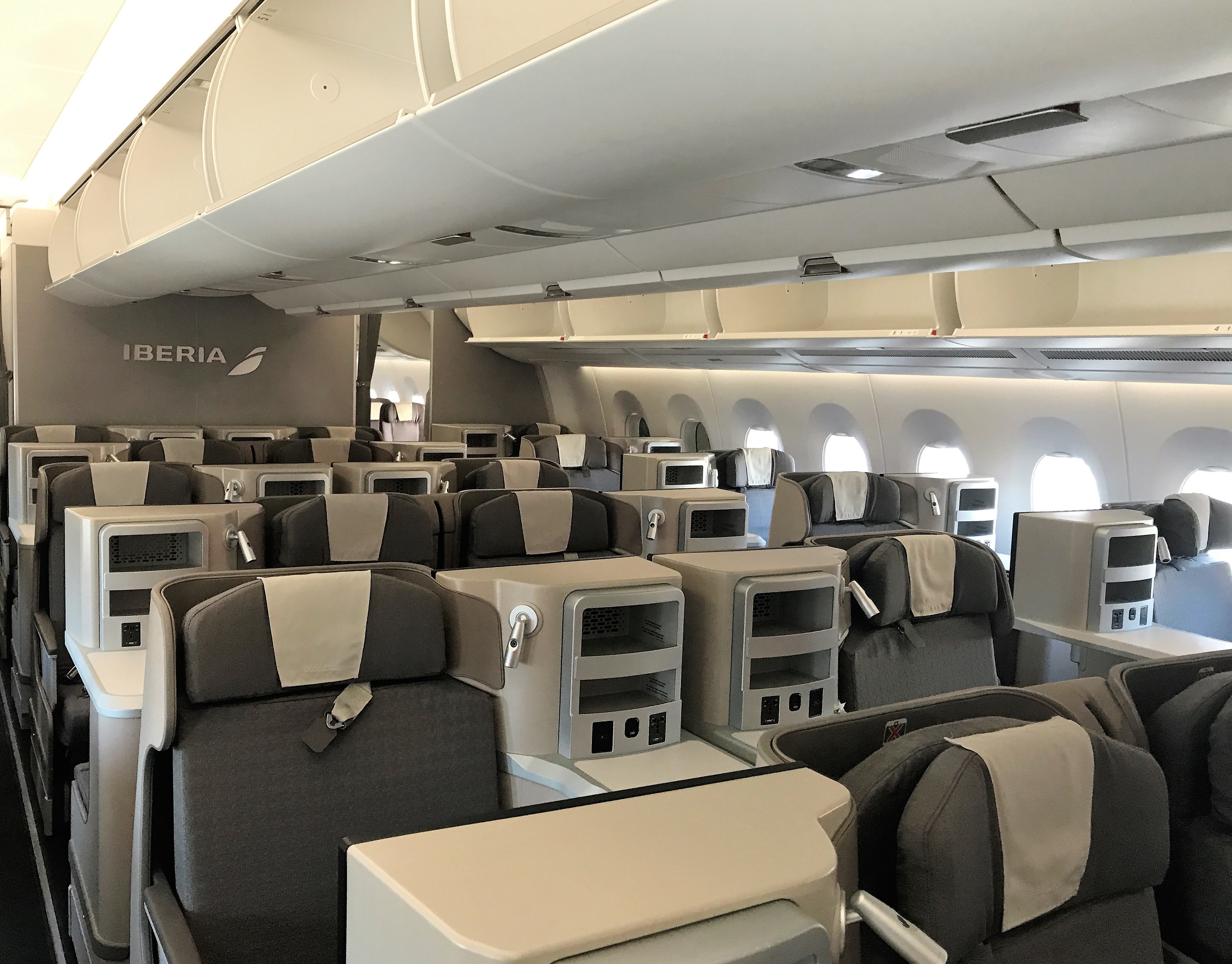 I had chosen 5L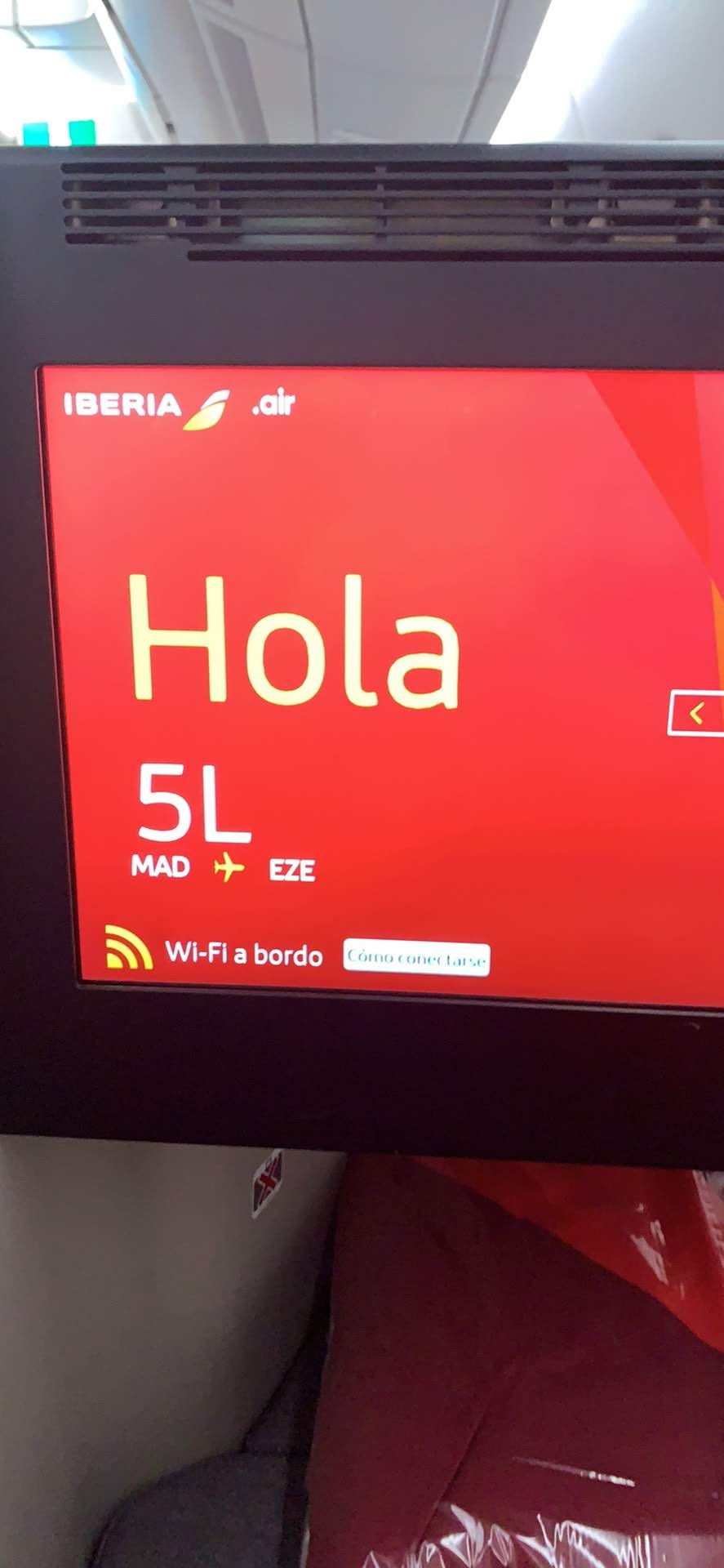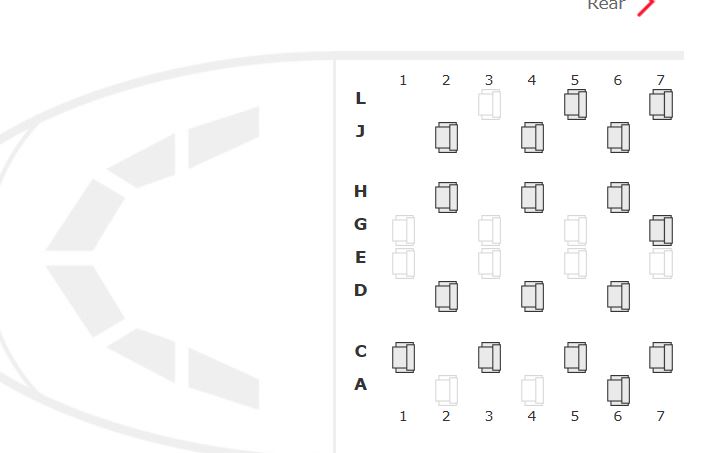 The window seats have plenty of privacy, and all the seats feel very wide, being 2″ wider than the A340.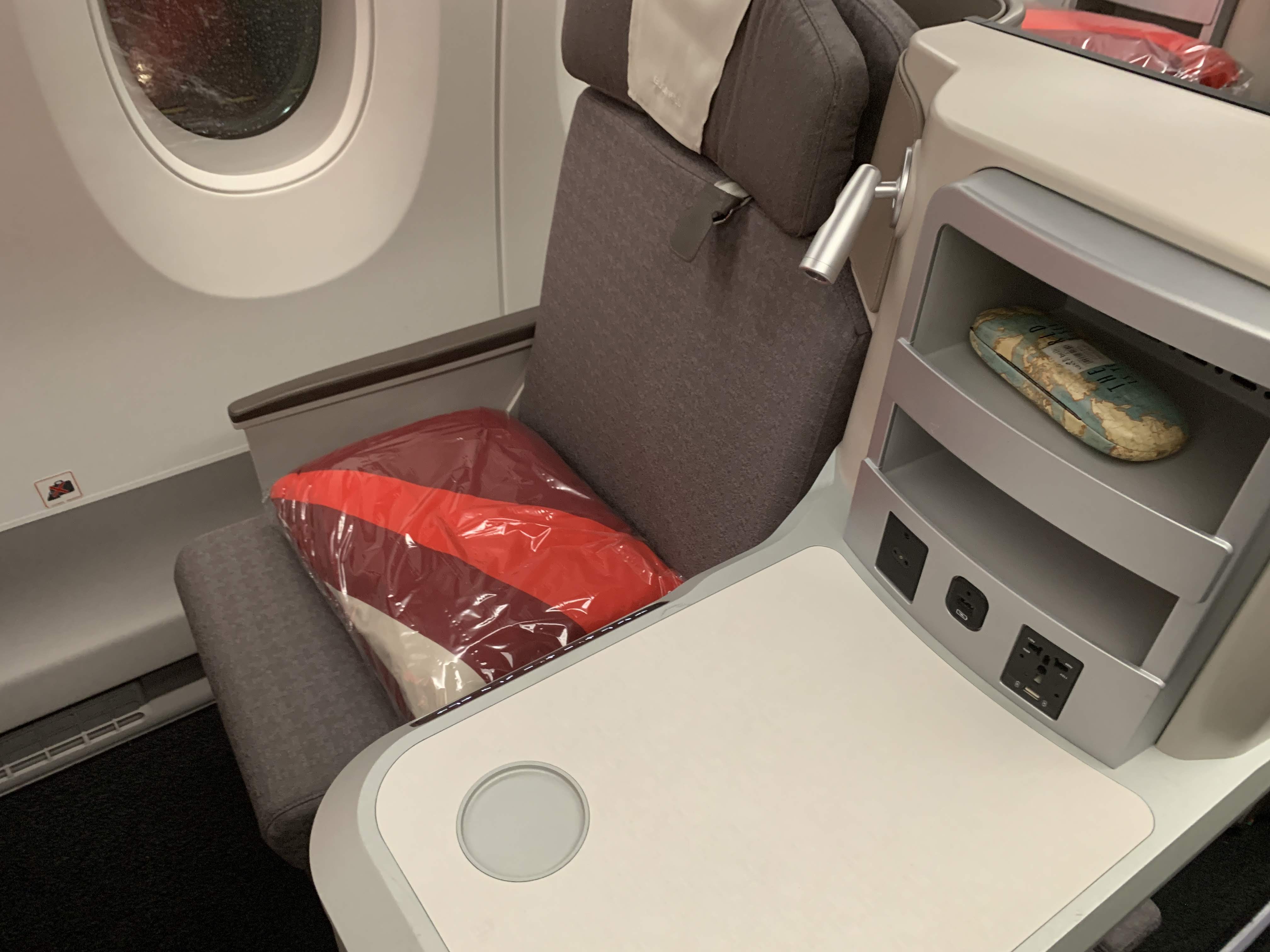 There is not much storage for take-off and landing apart from for small items. Once in flight, there is plenty of room. There are a set of shelves above the table.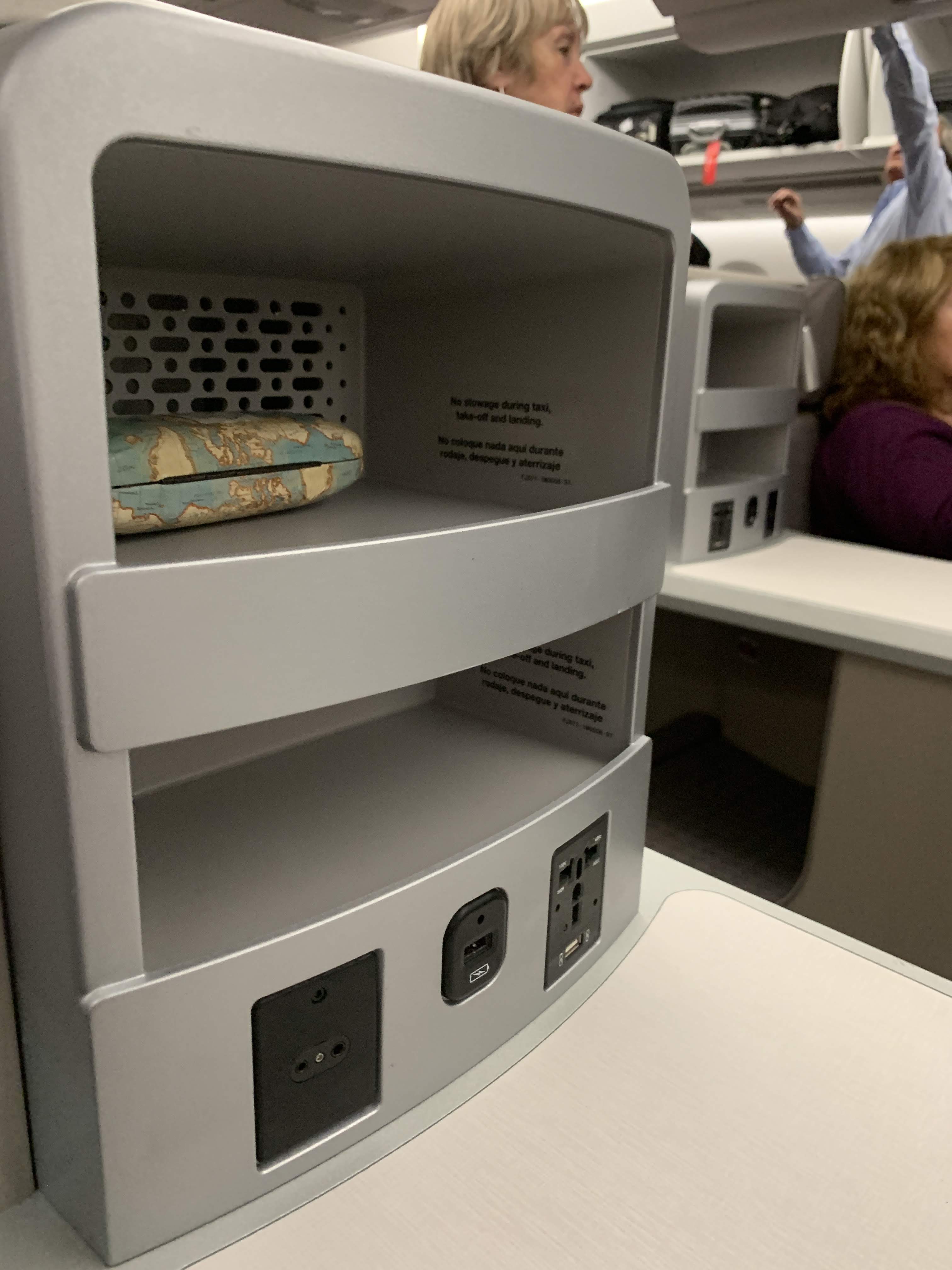 There is also some storage under the footstool.
The seat is simple to control and has several pre-set positions. I liked that you could move the seat forward so you could reach the footrest without reclining too much.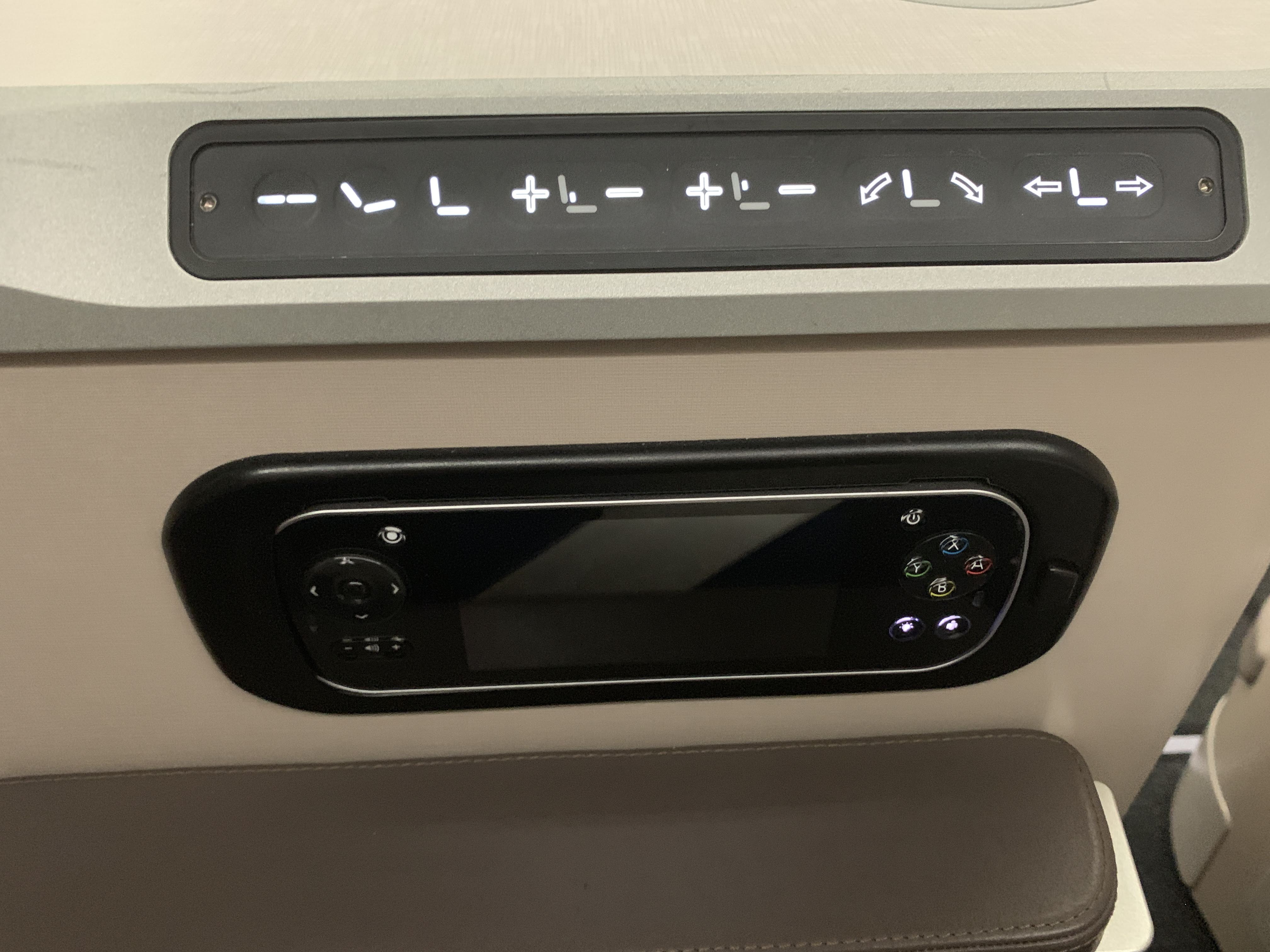 The cabin and seat are not exactly what you would call stylish with a somewhat muted grey colour scheme, but they are functional. There is a small reading light at shoulder height too.
This was RRs first night flight on Iberia's A350, and he found it very uncomfortable. Personally, I like the A350s wide seats and open footwell, but I agree the beds are quite hard. It is not helped by the pillow, which is as flat as a pancake and one of the worst business class pillows around. The quilt was like a thin duvet and OK.
Food and drink
As we had eaten in the lounge, I decided just to have the starter and dessert. Before dinner, a hot towel on a tray was presented, and my order was taken.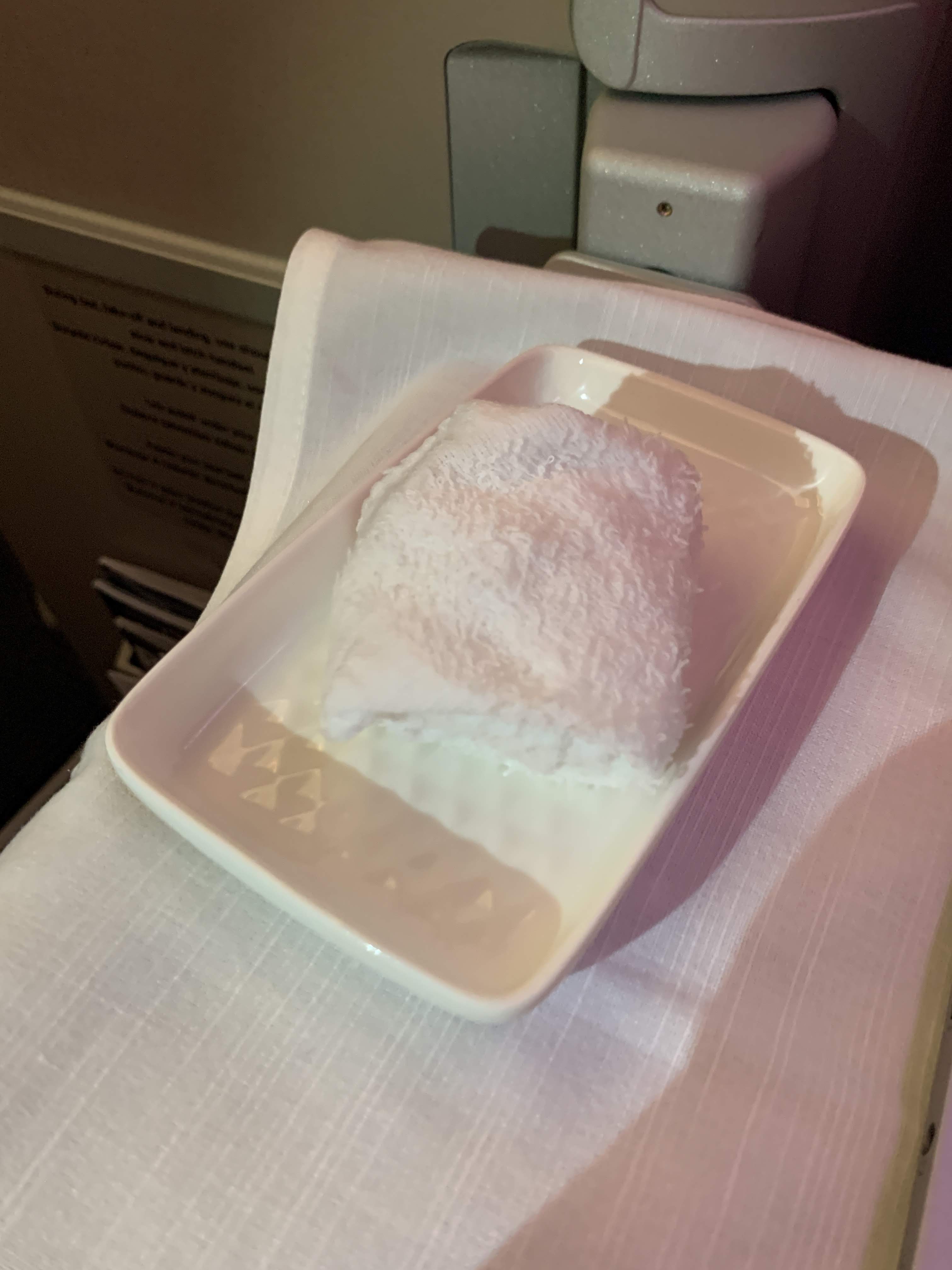 The table was laid up with a white table cloth too. Here is the menu:
I do generally like the food on Iberia but it is very repetitive. The starter is nearly always pretty much the same with a slight variation. But it is delicious with the foie gras and the chilled soup! The crusty mini-baguette bread with olive oil to dip is also a highlight for me. You certainly can't complain about the portion size though, the starter was like a meal in itself!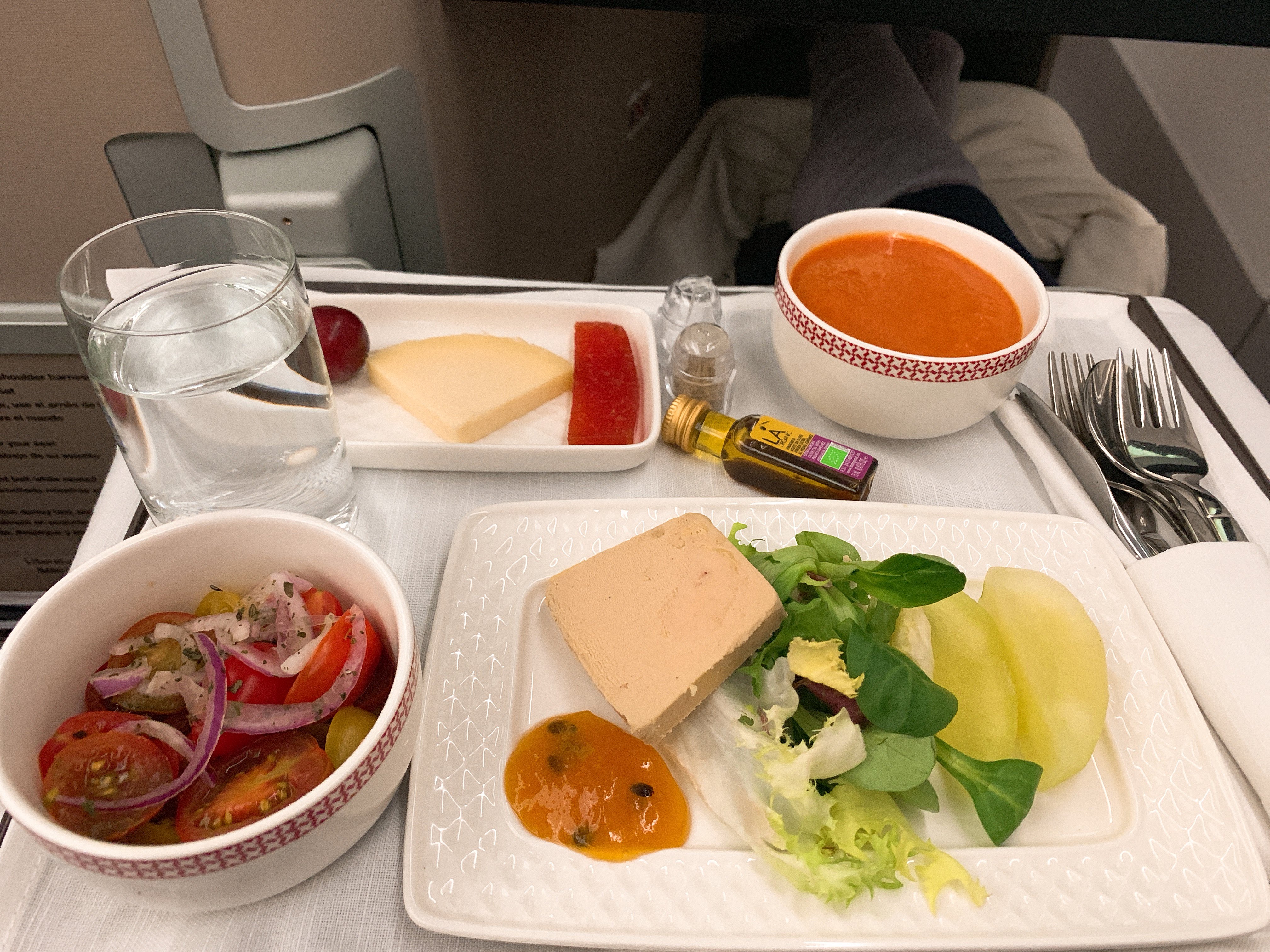 I also enjoy the wines on Iberia despite not being a massive fan of Spanish wine. I do find they usually are all high quality too although again the choice is very predictable. I tried the Navarra, which was excellent with a blend of Tempranillo – Merlot – Syrah. It was velvety smooth but with just the right amount of oak. The crew were terrific on this flight, and I was offered a top of my wine and water no less than four times!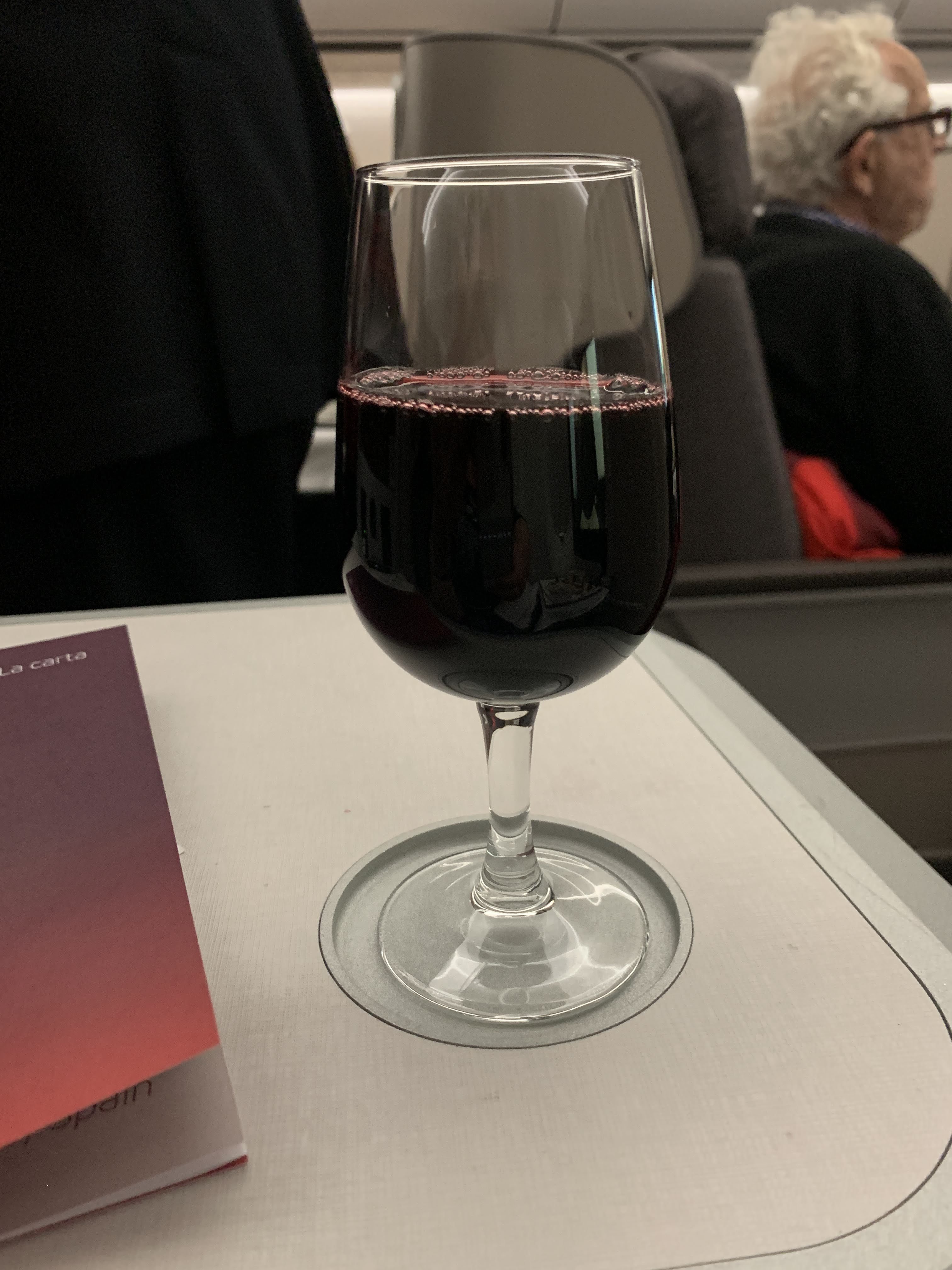 I decided to try the ice cream for dessert, even though it sounded a little dull.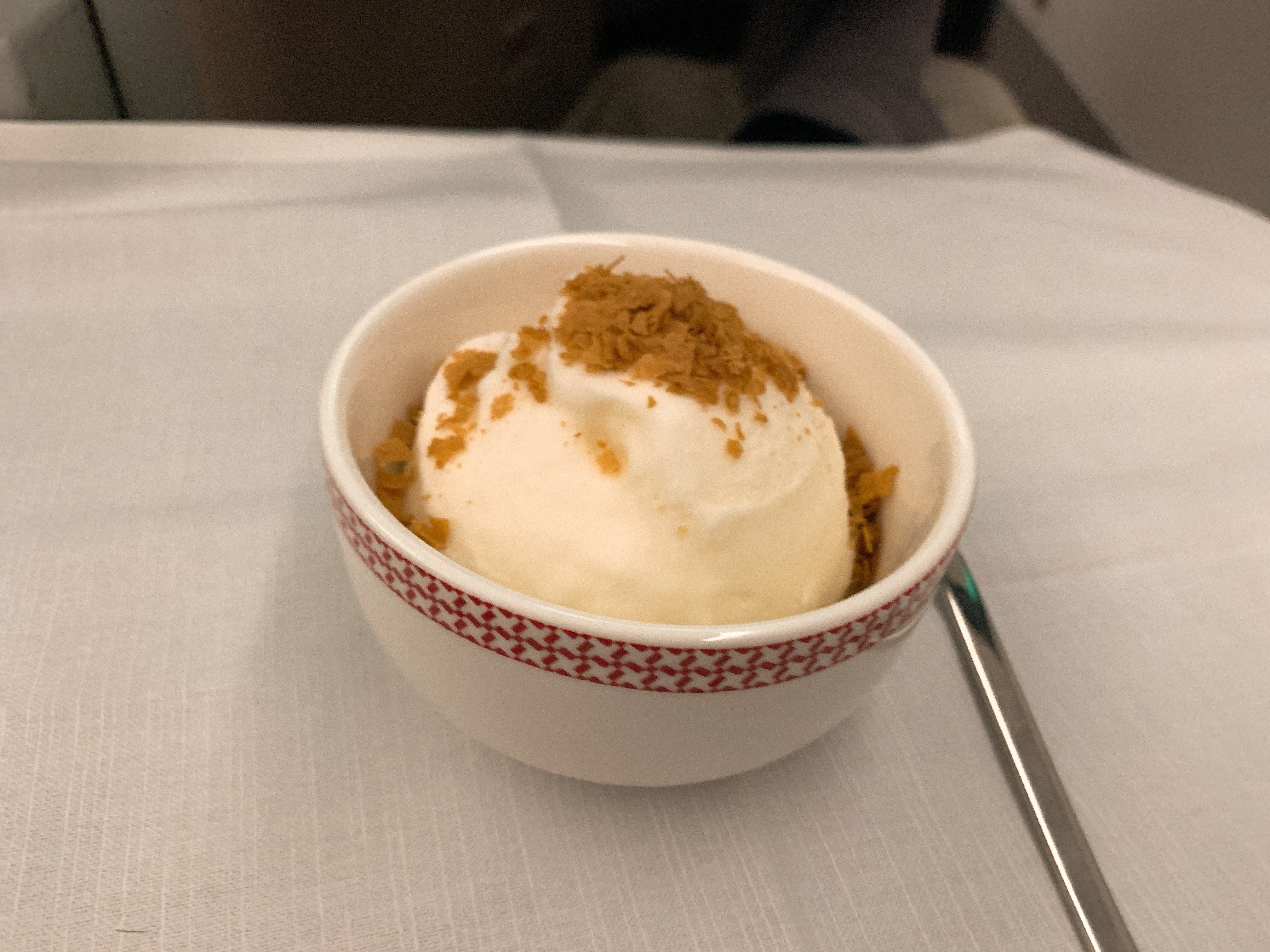 It was surprisingly delicious being both creamy and tangy from the yoghurt. The crushed wafers on top were also fantastic, adding a lovely crunch to the dessert. I couldn't resist a Crema de Alba liqueur with it as you rarely see this outside Spain. It is like a stronger version of Bailey's but made with Brandy. This was served with a chocolate.
Finally, bottles of water were handed out, and I went to sleep. I do love the blue bottles of this brand of water. They look very stylish!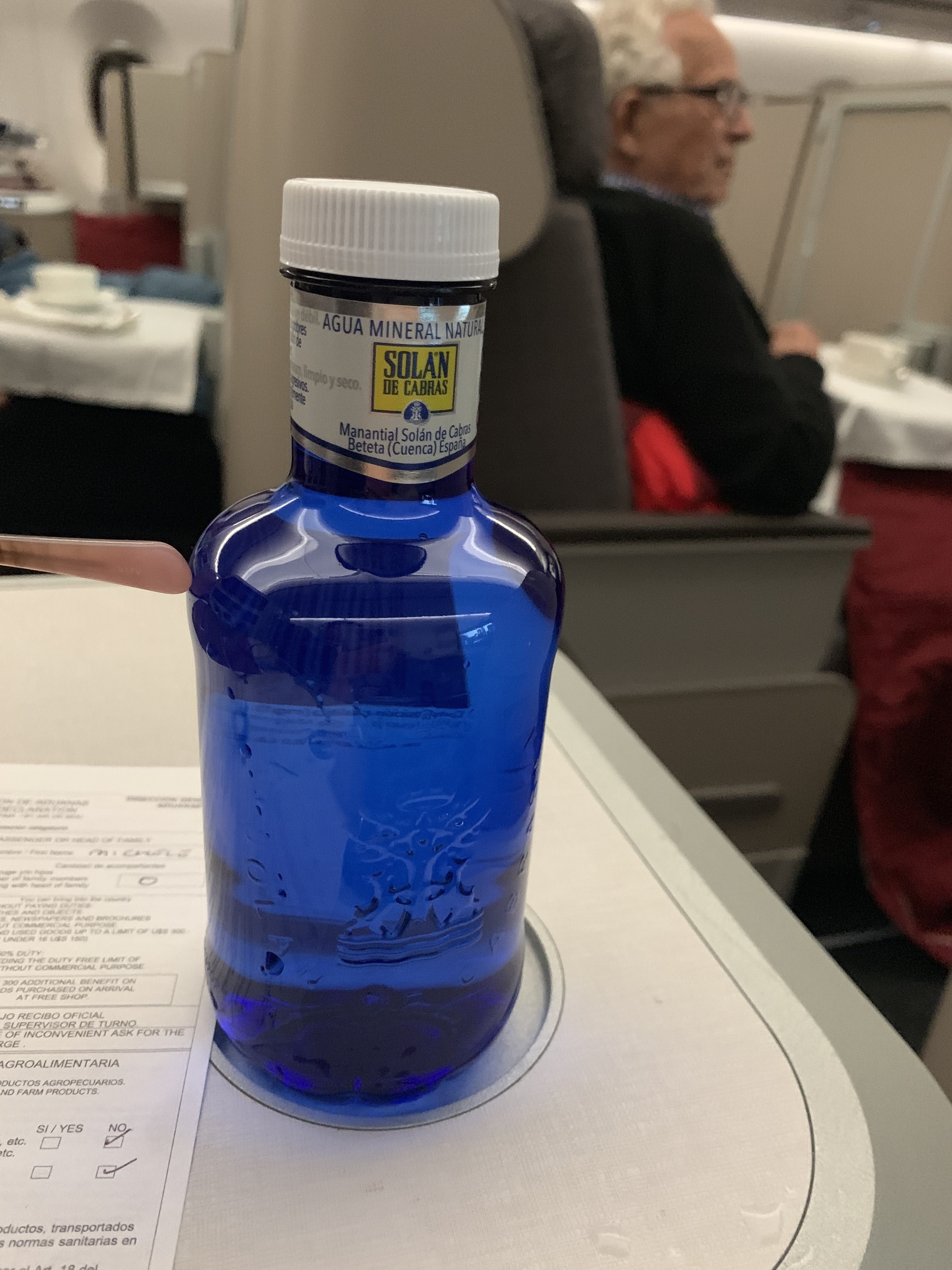 Breakfast was served around 90 minutes before landing, and although it sounded strange I quite enjoyed it! But again the breakfast is often identical on every flight! There as no choice but the warm omelette was delicious (although RRs was cold when it got to him). The orange juice tasted like freshly squeezed too, but then I would hope so coming from a country famous for oranges! It was served with what looked like hard toast, but these were also surprisingly delectable with some butter and jam.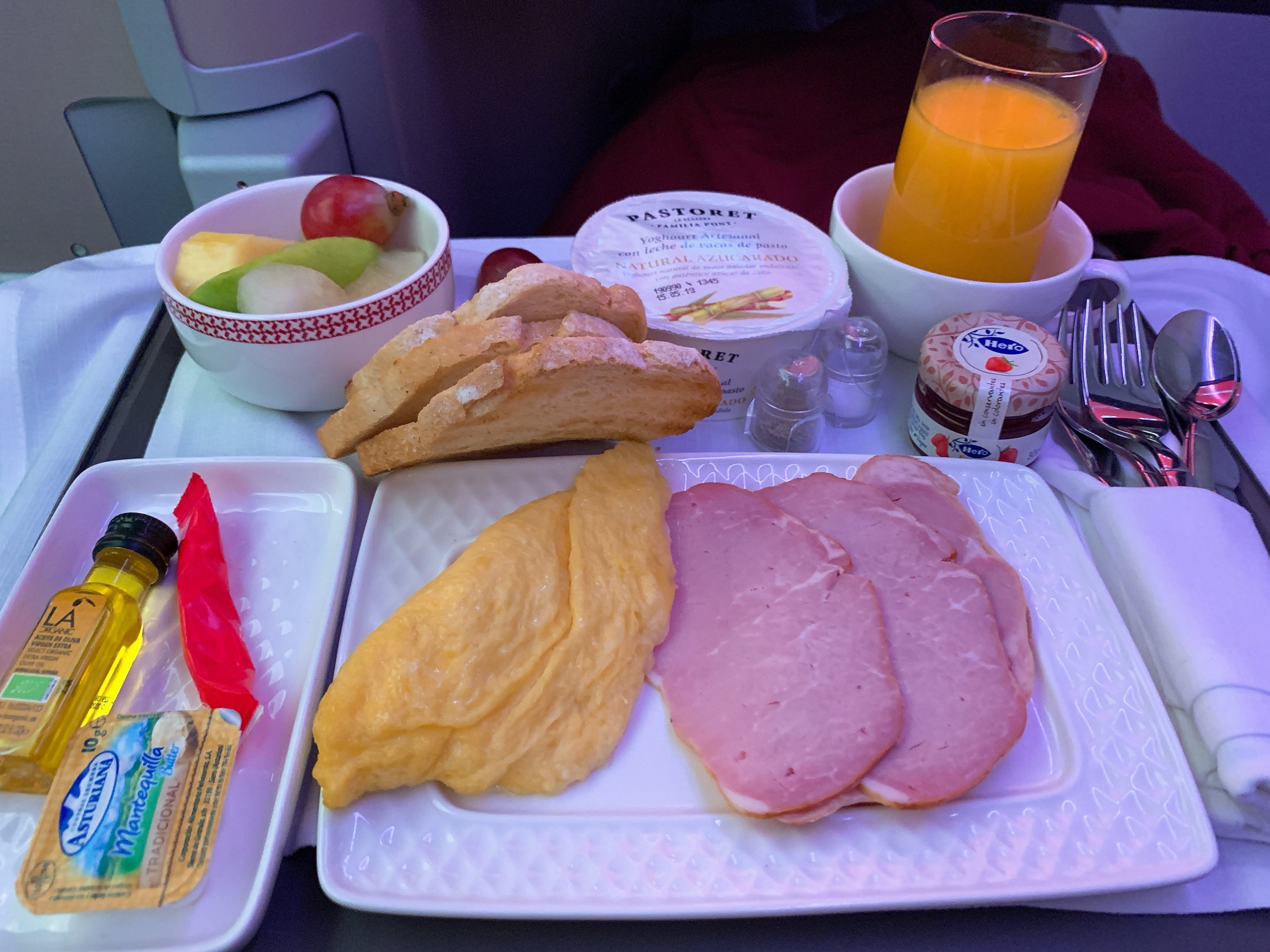 The coffee was excellent too, and I am very fussy about my coffee. Usually, I rarely touch the big pot stuff on planes, but I do always have some on Iberia. The croissant service was a bit odd as they were given out at the end of the meal.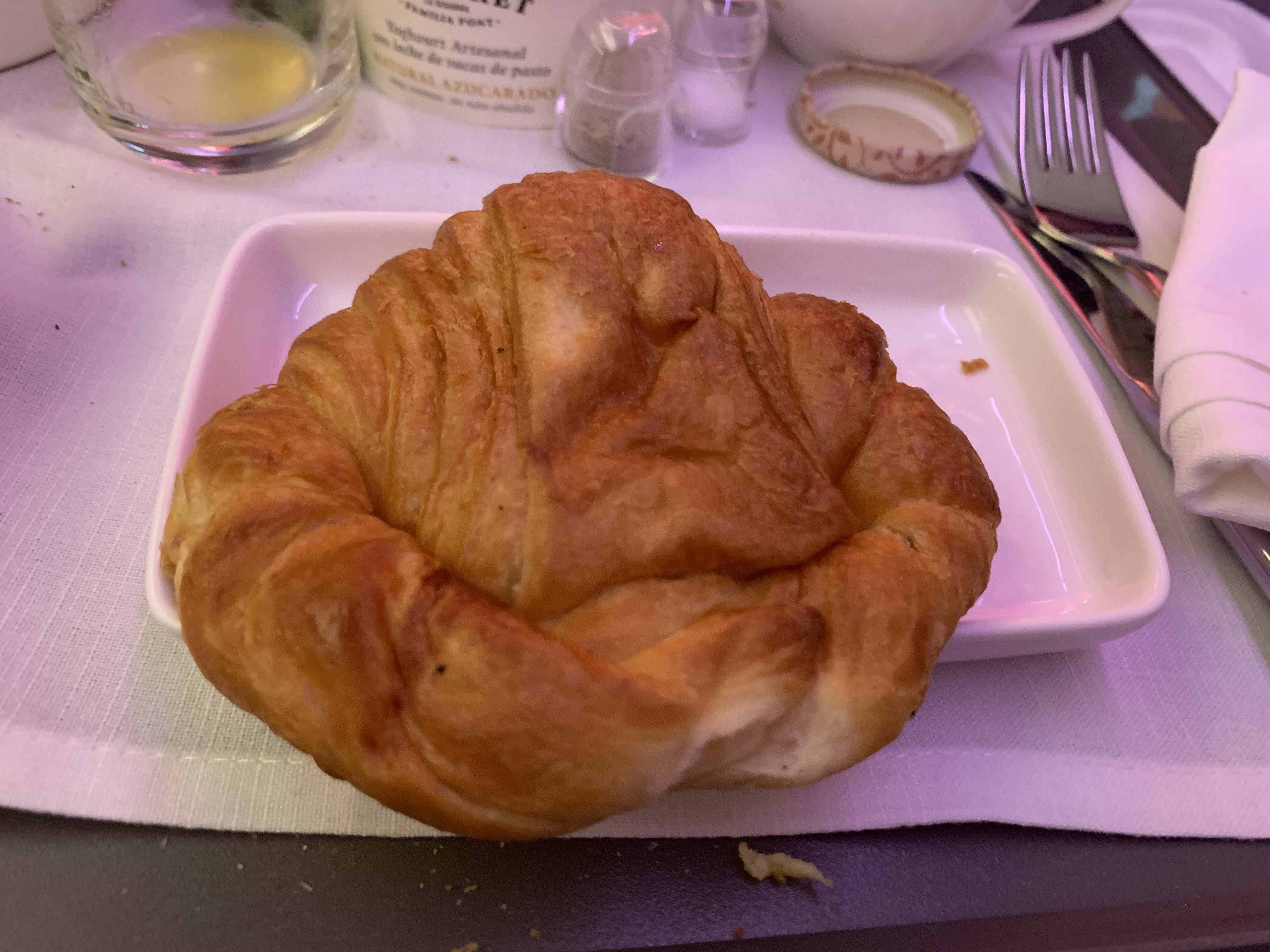 Entertainment
There was supposed to be Wi-Fi or whiffy as they pronounce it, but sadly it did not work for virtually the whole flight. I find Iberia Wi-fi expensive and quite average with a slowish speed when it does work. It seems prone to being temperamental.
Fortunately, the entertainment was working. The screens on Iberia have high definition and are a good size. You can control it either at the screen or by using the handheld controller. I find this very easy to use and without any lagging like some of the older handheld remotes.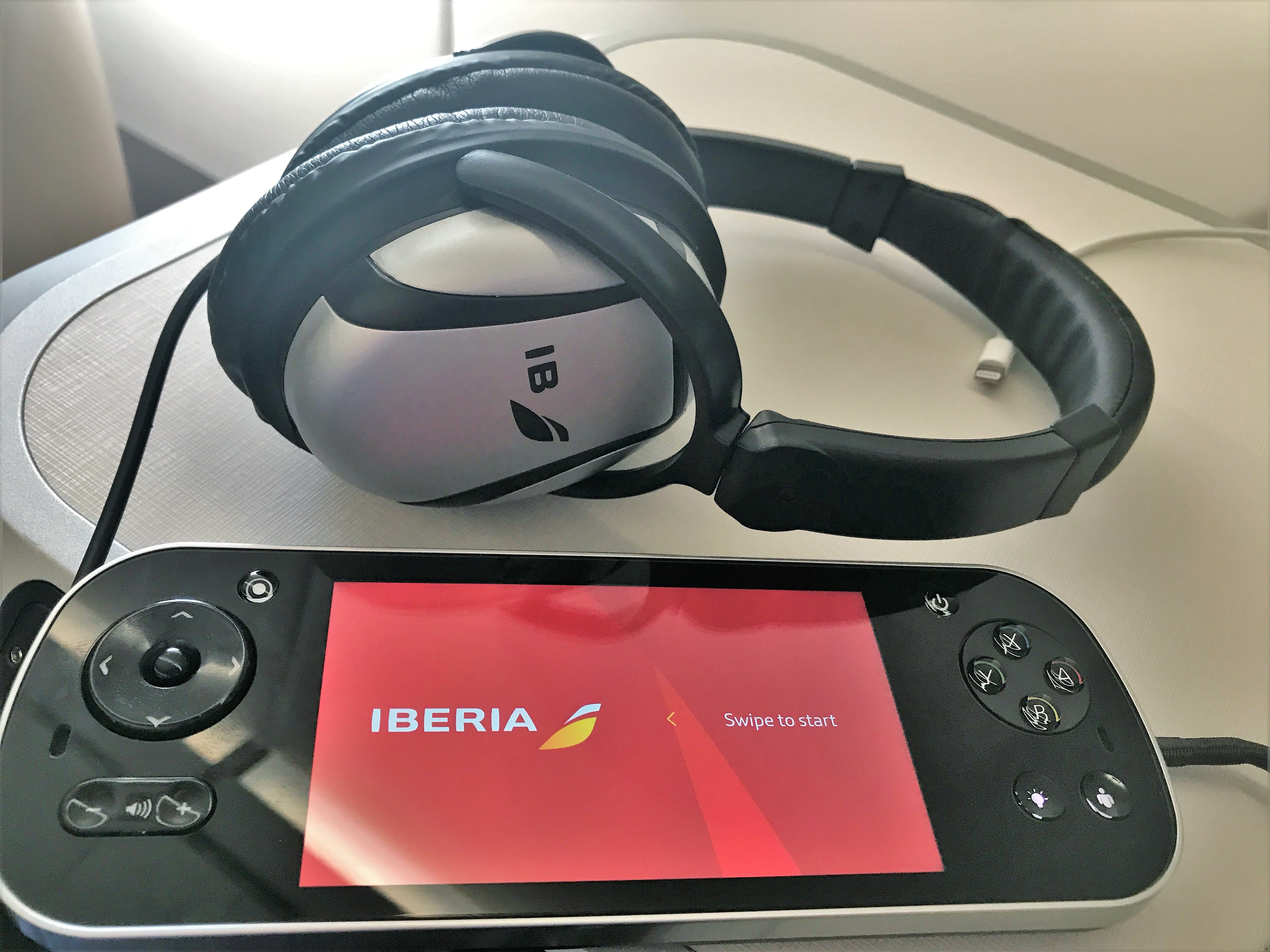 The selection is not as big as the Middle East airlines, but there is usually good quality new films and TV shows. On this flight, I watched Bohemian Rhapsody. I would not describe myself as a Queen fan, but I really enjoyed the movie and found Freddie's life story fascinating and tragic.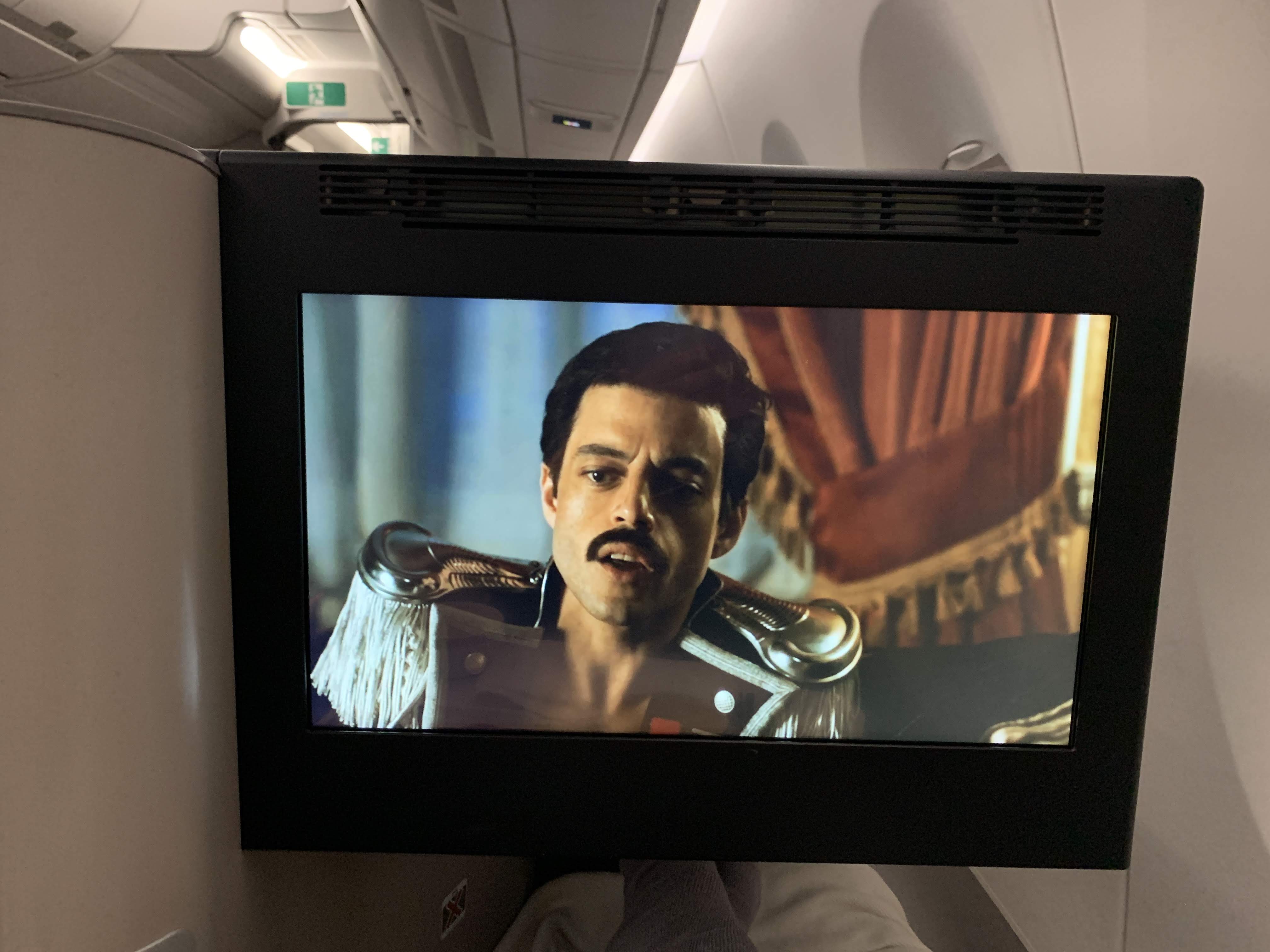 Unfortunately, the headphones were also tragic! In my track record of Iberia flights, I have had a 50% failure rate of their ones. Luckily I always have my own Bose QC35s with me (Paul is currently using the Sony WH1000XM3. and rates them much higher). The Iberia headphones feel quite flimsy and poor quality to me.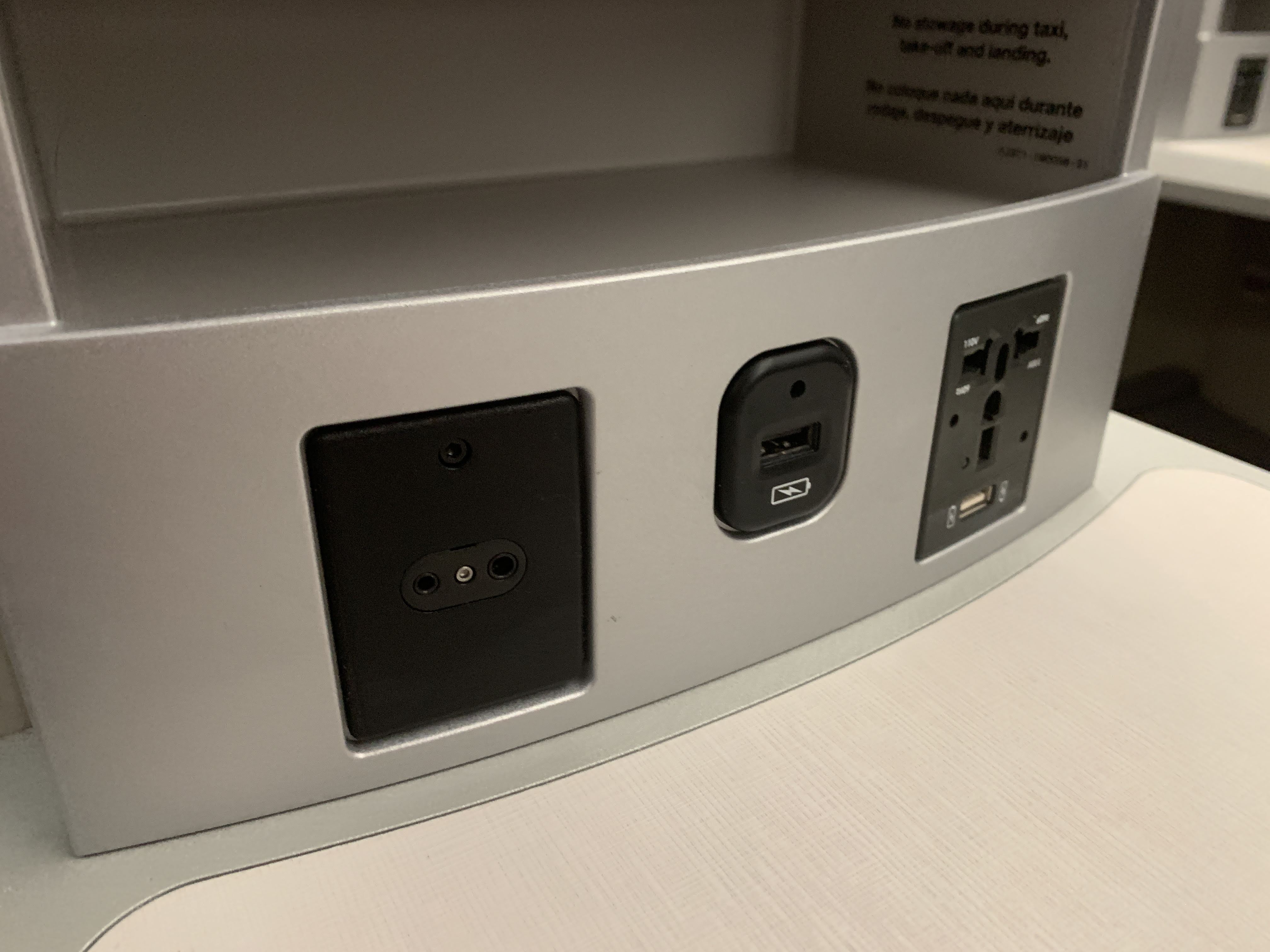 If you need power, then you are well supplied on the A350. There were 2 USBs and a multi-country socket.
Conclusion
For a daytime flight, I really enjoy Iberia's A350. I find the seat spacious, the entertainment good and the food usually tasty if repetitive. As I said, RR and I had differing views on the sleep comfort level of the seats. We both agreed the pillows were terrible, but I thought the seats were about a 6 or 7 out of 10 for sleeping.
If you want to get value for money out of your Avios, then I think Iberia is worth considering. Although with the new Club Suites on BA coming into service you may well decide to pay the extra to fly with BA if the route has the new seats!