Marriott all-inclusive luxury hotels in Barbados
I previously wrote about Marriott hotels purchasing the Elegant Hotels group on Barbados. The integration into Marriott has been slow, not helped by hotels being closed due to the pandemic. All the hotels are due to become all inclusive, something quite unusual for a Marriott group hotel.
Now two of the hotels are due to reopen as all-inclusive. The one that probably will be of most interest is the House – the most luxurious hotel in the group and Jersey Girl aka Katie's favourite hotels in the Caribbean. The House only has 34 rooms and is adults only. The hotel is due to reopen on 18 May and will have a 24 hour cocktail bar.
The 35-suite Treasure Beach which is also adults only and on the West Coast, will reopen on June 10, offering wine tastings at the Wine Cellar.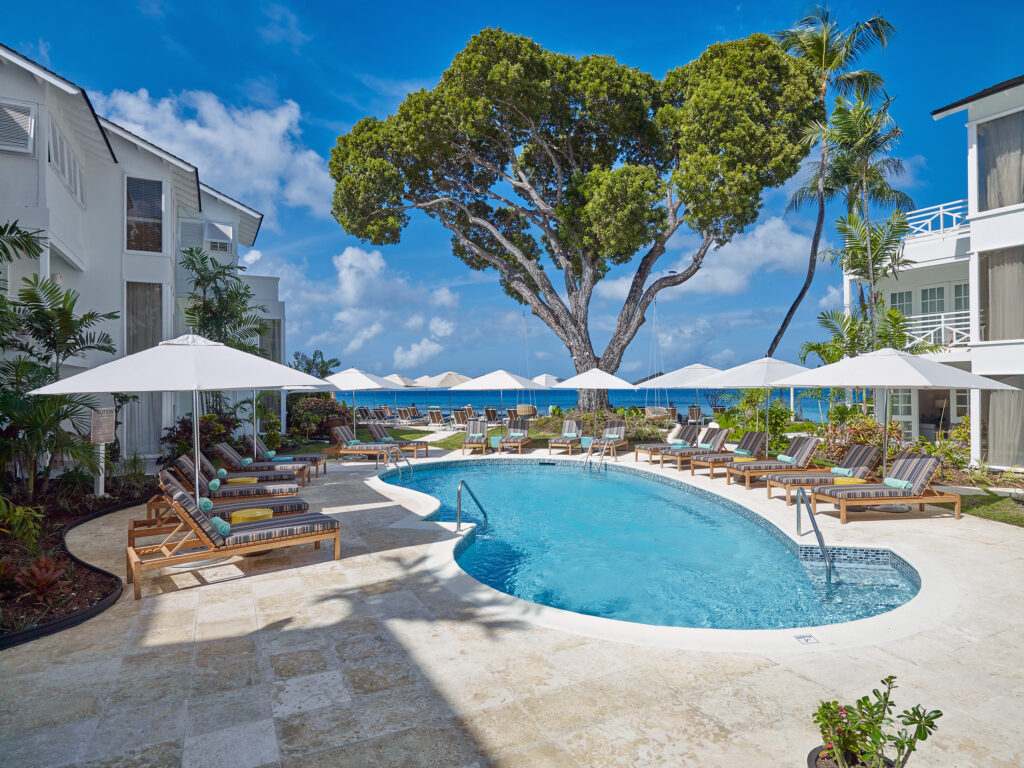 The group also offers the Elegant Hotels' Dine Around Program, where you can travel to other Elegant Hotels restaurants via water taxi. Sadly it wasn't working when I visited last year.
The House and Treasure Beach makes a total of six Marriott all-inclusive resorts in Barbados including Crystal Cove, Turtle Beach, and Tamarind.
You can read my review of two of the other hotels in the group – Waves Hotel and Spa and Colony Club hotels.
Plaza Premium lounges won't accept Priority Pass or Lounge Key
Plaza Premium lounges generally live up to their name in comparison to many other airport lounge chains. They have always had a slightly odd policy when it comes to accepting Priority Pass with some lounges not accepting it such as the lounge at Heathrow T5. Now Plaza Premium has decided to stop accepting both Priority Pass and Lounge Key customers altogether in nearly all their lounges after 30 June 2021. This seems a very strange time to end the contract with what is surely one of their largest sources of customers. Let's face it most airport lounges are pretty much empty currently!
Up to 57 lounges will be removed but around half of those locations have no alternative Priority Pass lounges available. Priority Pass are actively looking at new lounges for locations that will be left without one.
You will still be able to use the lounge with American Express as Platinum Card Members can enjoy unlimited, complimentary access to Plaza Premium lounges around the world regardless of airline or ticket class. DragonPass will also still be accepted.
Fortunately, the planned charging for guests for Amex Centurion lounges will not be applied to UK cardholders.
And finally…
I mentioned the new Hilton Resorts World due to open on 24 June in Las Vegas with a Conrad, Hilton and LXR hotel. Here is the star-studded advert they just released.