Transfer Virgin points with Virgin Flying Club for less
Virgin has substantially reduced the cost of Virgin Red and Flying Club transfers for points to a flat transaction fee of £10. Until now, members could transfer points for a transaction fee of £15 per transfer plus £7.50 for each 1,000 Virgin Points they transferred. BA did something similar too in January with a £15 flat fee. I always thought it was unfair and a bit silly since you could just buy a ticket for someone else anyway.
The price for buying and then gifting them remains the same at a price of £15 per 1,000 points, plus a £15 flat transaction fee.
How to transfer
The easiest way is using the buy points page on the Virgin Flying Club page. You will need the other person's membership number. Otherwise you can do it through the Virgin Red app but the person you are transferring to will need to get their Virgin Red ID from the app under account/account details.
50% bonus on buying or gifting Virgin Points
There is also a new offer for buying or gifting Virgin points. Members that buy or gift points between Tuesday 12 September – Monday 18 September will get 50% bonus points. 1,000 Virgin Points usually costs £15, but with the bonus offer, you'll get 1,500 for the same price. This is definitely not the best offer we have seen as previously there have been targetted offers of as much as 70%. Unless you need them now, I would wait and see what the next offer is.
This offer is only available through Virgin Red not Flying Club.
Find out more about buying points here.
25% off Bloc hotels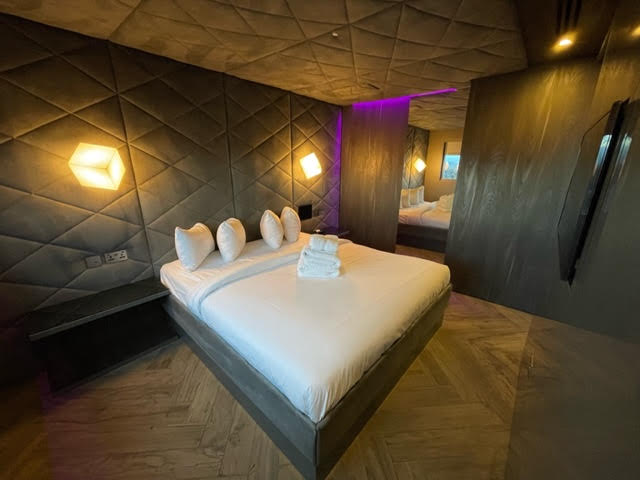 Bloc hotels has a hotel right next to security at Gatwick South. The rooms range from tiny with no windows to a Runway Suite and could not be more convenient for catching an early flight. They are also only a short walk to the station to get the shuttle to the North Terminal.
Bloc hotels are offering a 25% discount on all rooms booked during any school holiday for the next 12 months. In total, there are over 120 days currently on sale.
This offer is only available on blochotels.com/backtoschool and ends at 6pm on Friday 15 September.