BA opens striking new lounge in San Francisco (and some Amsterdam improvement too)
British Airways on Monday unveiled its new lounge in San Francisco, the third US lounge to be refurbished following the recent opening of its First and Club lounge at New York JFK's Terminal 7.
The old lounge was pretty bad from my experience (you can read my review of my last ex-San Francisco BA First flight here) but the new lounge looks fantastic. The lounge is still in the same location as before, in Concourse A, between gates A4 and A6. The hours are also still the same with the lounge being open seven days a week timed to coincide with the two Heathrow departures in the afternoon and evening.
The new lounge is spread across 665 square metres with great views of the runway, thanks to floor to ceiling glass windows that run along the side of the lounge letting natural light flow in. The best feature – boarding directly from the lounge on non-A380 flights when the correct gate is in use for the BA flight – is still there thankfully. I do love a lounge that you can board directly from!
There are no longer separate areas for First and Club World customers apart from for dining. As usual, BA has created a number of zones throughout the lounge to cater to its customers' needs. For those wanting to unwind ahead of their flight, they can do so at the granite feature bar, that forms the centrepiece of the lounge. This is similar to lounges in Rome and New York as BA now follow a blueprint for new lounges with some local touches.
If you want to catch up on some work ahead of their flight will be able to use a new study area with wireless printing facilities. However, if you are connecting there are no longer showers since they were rarely used.
In the main seating area, there is a deli bar where customers can help themselves to a wide range of food and drink options. These are on two separate hot and cold buffets. Examples of the current food includes salad, build your own pasta bar, warm paninis, cheese and desserts.
For the airline's customers travelling in First, there is a new exclusive Boutique Dining room with 26 seats, where customers can enjoy fine wines and menus inspired by some of the world's top chefs.
Carolina Martinoli, British Airways' Director of Brand and Customer Experience, said: "We know that lounges form an important part of the journey for some of our customers, so we're delighted to be able to open this new space in San Francisco, the third lounge in the US to benefit from our investment program. We think customers will love the new look and feel. We have had such positive feedback from customers who have experienced our New York lounge and they both follow the same design concept."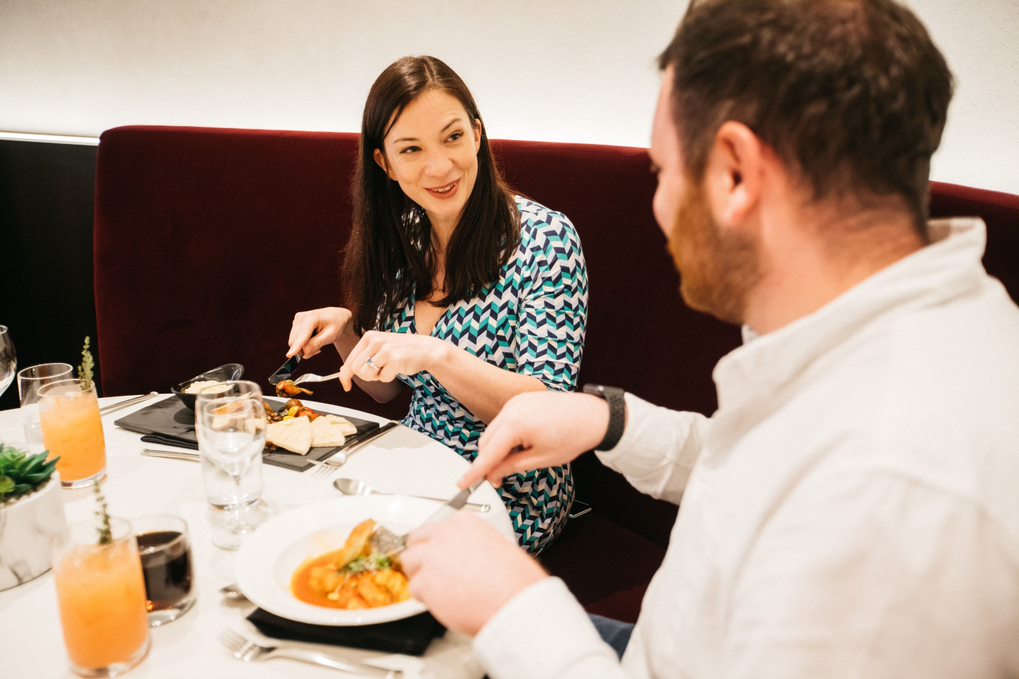 To whet your appetite here is a sample First Boutique Dining Room menu:
Starters
Selection from the Charcuterie Board
Busseto Prosciutto, Chorizo El Ray, Olli Salumeria Salame, Columbus Coppa Mitica Drunken Goat, Esperanza Manchego, Don Juan Mahon. Served with Marcona Almonds, Marinated Olives, Cornichons, Sourdough Toast and Fallot Grain Mustard
Soup Garden Vegetable, Lemon Orzo Chicken
Main courses
Seafood Cioppino with Shrimp, Scallops, Sea Bass, Haricot Vert and Rouille
Rigatoni with Heirloom Cherry Tomato Sauce, Ricotta and Parmesan Add Grilled Chicken, Shrimp or Scallops
Mezze Plate – Mini Vine Roasted Peppers, Grilled Local Shiitake Mushrooms, Marinated Heirloom Tomatoes, Hummus Warm Pita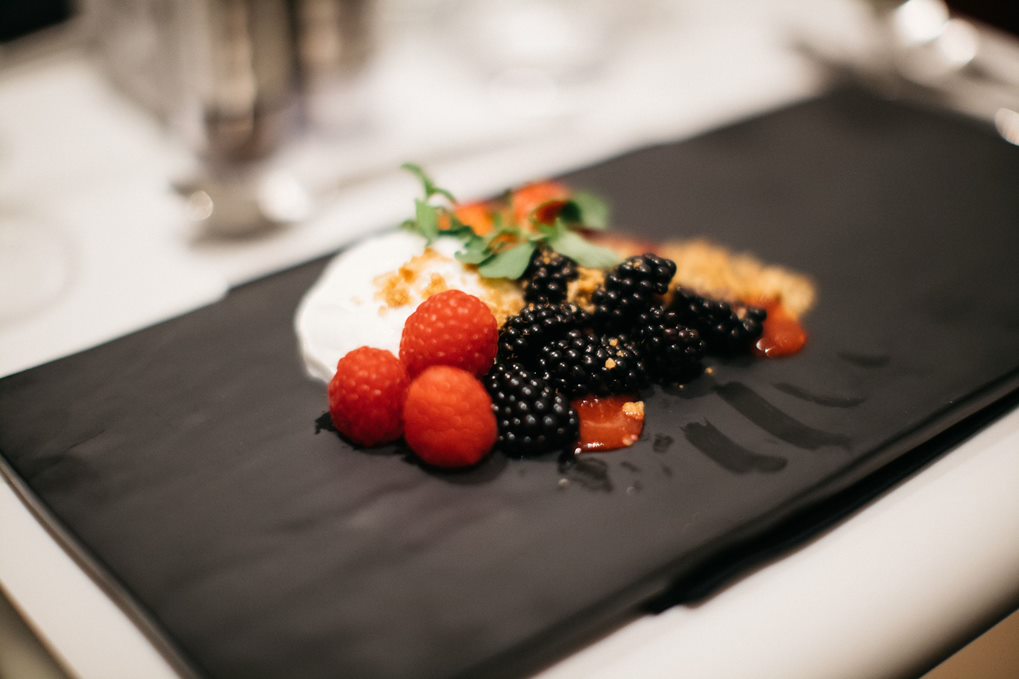 Dessert
Blackberry Granola Yogurt Parfait
Cheese
Laura Chenel, Goat Cheese, Sonoma County CA, Bellwether Farms Point Reyes Blue Cheese, San Andreas, CA Fresh Pita Crisps, Fig Spread
The airline has created a 360-degree interactive video of the lounge, that can be viewed below or here.
The British Airways lounge in Johannesburg will be next to re-open with a new lounge, with further investment planned in Geneva, Chicago and at the airline's hub, London Heathrow.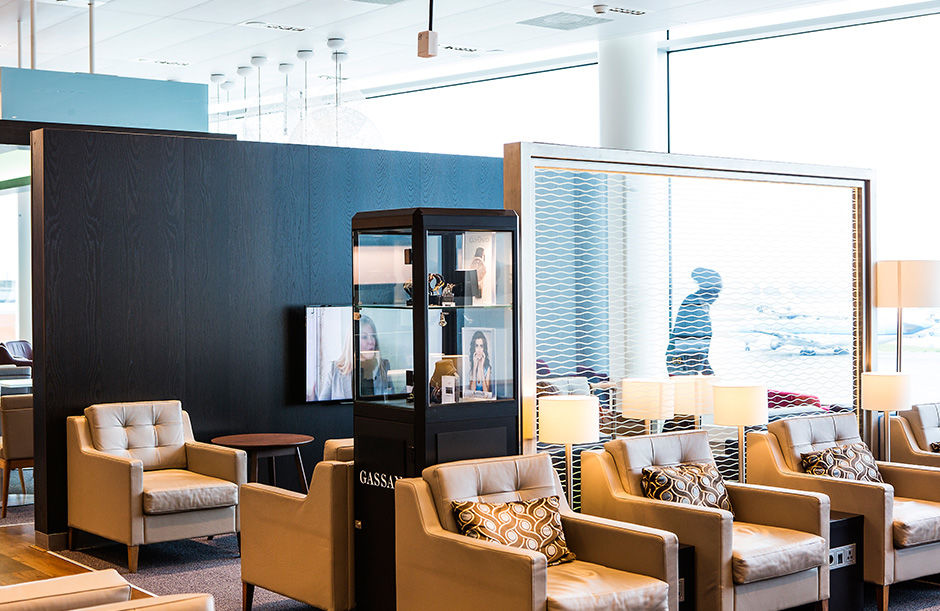 They have also finally introduced some better food at Amsterdam's BA lounge. For a long time, the lounge was bereft of any real food despite the fact that it is a nice space with nice apron views. Before, the best you could hope for was some sweaty cheese, a BiFi stick (like Dutch Peparami) and a Stroopwafel. This week it appears that they have introduced a selection of salads, sandwiches, dips and crudites along with some better wines.
Ex EU business class flights from £1330
Today's featured starting point is Luxembourg. The advantage of starting in Luxembourg is that positioning flights in Club Europe are normally extremely cheap and it is only a short flight as well. It makes a nice stopover as well if you would like to build in some contingency and stop overnight. You can read about what Luxembourg has to offer in this article. 
The fares start from for return business class per person:
British Airways (routes back via Heathrow)
Shanghai £1330
Beijing £1602
Seoul £1446
Rio de Janeiro £1531
The rules are:
Book by: 17 July 2019
Travel: n/a
Minimum stay:  a Saturday night
Maximum stay: 12 months
Transfers: 5 free
Stopovers: No
Refundable: No
Changeable: For a fee
You can book direct with British Airways here or find the cheapest online travel agent price with Skyscanner.
BA pilots dispute latest – talks break down

On Tuesday we reported that BA had entered into talks at ACAS with the BA pilots union, BAPLA, ahead of the results of their strike ballot on 22 July. Sadly it appears that talks have already broken down. On Twitter BALPA said,
BALPA General Secretary Brian Strutton said "It is bitterly disappointing that despite two full days at ACAS we are still no further forward. BALPA tabled options for resolution but BA was not prepared to negotiate so there was no progress at all and no point continuing. Until BA changes its attitude there is little prospect of talks resuming."
This is surprising given that the other two unions have already reached an agreement with BA. The earliest the strike would happen would be two weeks after the ballot result is announced. BALPA have to give this as a minimum notice period of intended industrial action.