Free home delivery on Heathrow shopping
Despite the fact that most items bought at airports no longer qualify for the tax-free discount, I still buy some goods at airports. Alcohol and tobacco are still available duty-free. But there is another thing to consider. If you are buying high-end luxury goods, you can earn Heathrow Rewards on many of them. This allows you to save points up to spend on more shopping or other Heathrow services such as parking. So for many designer goods where there is no way to get any sort of loyalty bonus, it can be a good option to get some extra value on your purchase.
However, ou may not want to lug your purchase away with you, especially if you are travelling with hand baggage only. Heathrow now has a good offer until the end of the year, when you can have your purchases delivered to your house free of charge. This applies to any retail outlet, although sadly not on alcohol or tobacco (I'm guessing due to duty-free rules).
There's no minimum purchase, but be aware that it can take up to 10 days for delivery. There's also an added bonus for Heathrow Rewards members who will collect 100 extra points and Heathrow Rewards Premium members 150 extra points when using the Home Delivery service.
You can find full details here.
British Airways allows customers to purchase carbon removal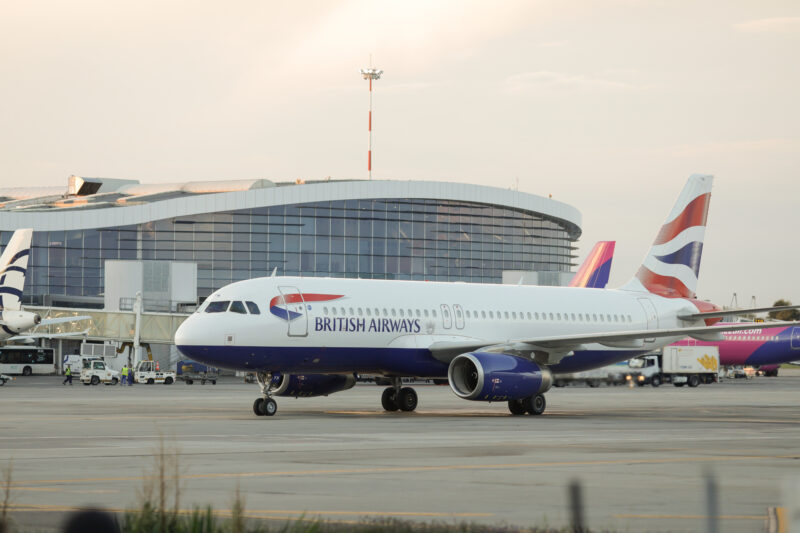 British Airways is now offering customers the chance to address their emissions from flying by purchasing certified carbon removal credits. This will be the first time this has been offered by an airline in the UK. This has been made possible through the airline's new upgraded climate platform, CO2llaborate.
While the carbon removal industry is still comparatively small in scale, scientists, governments and regulators including the United Nations recognise carbon removal projects as a vital tool to help address climate change.
Traditional carbon offsets are created when a project avoids, reduces or removes additional CO2 emissions from the atmosphere. Carbon removals specifically describe projects that remove CO2 from the atmosphere or from the carbon cycle. Both carbon offsets and carbon removals are important for meeting global climate goals, but the expectation among United Nations climate scientists is that over time, there will be a gradual transition towards supporting more carbon removals as the technological solutions, verification standards and policy support mechanisms mature.
While the airline offsets the carbon emissions on all its flights within the UK, British Airways' customers flying further afield are already able to purchase verified, high-quality carbon offsets and sustainable aviation fuel (SAF), which is added to the existing fuel pipeline at Heathrow Airport through its partnership with Phillips 66. They can do this via the airline's CO2llaborate platform to estimate and address their carbon emissions when flying.
From today, British Airways' customers have the option to select a blend of two recognised and independently certified carbon removal projects on the platform, with more projects planned to be added over time.
Blue Carbon Mangrove Project
The Blue Carbon Mangrove Project is a nature-based project (where plants absorb carbon from the atmosphere through photosynthesis) in the Indus Delta Area in Pakistan. The project will support greenhouse gas removal by reforestation and revegetation of approximately 225,000 hectares of degraded tidal wetlands with mangrove and other species to absorb carbon dioxide, stabilise the area and protect the coastal area and communities.
Freres Biochar Project
The Freres Biochar project in Oregon, USA, sees the company's biomass power production plant produce biochar, a carbon-rich charcoal-like material that is created when agricultural and wood waste is used as fuel. The process locks carbon into the solid material and prevents it from naturally decaying, locking carbon away and keeping it out of the atmosphere for several hundreds of years.
You can see more about carbon removals in this video: