Hyatt Regency London Blackfriars first look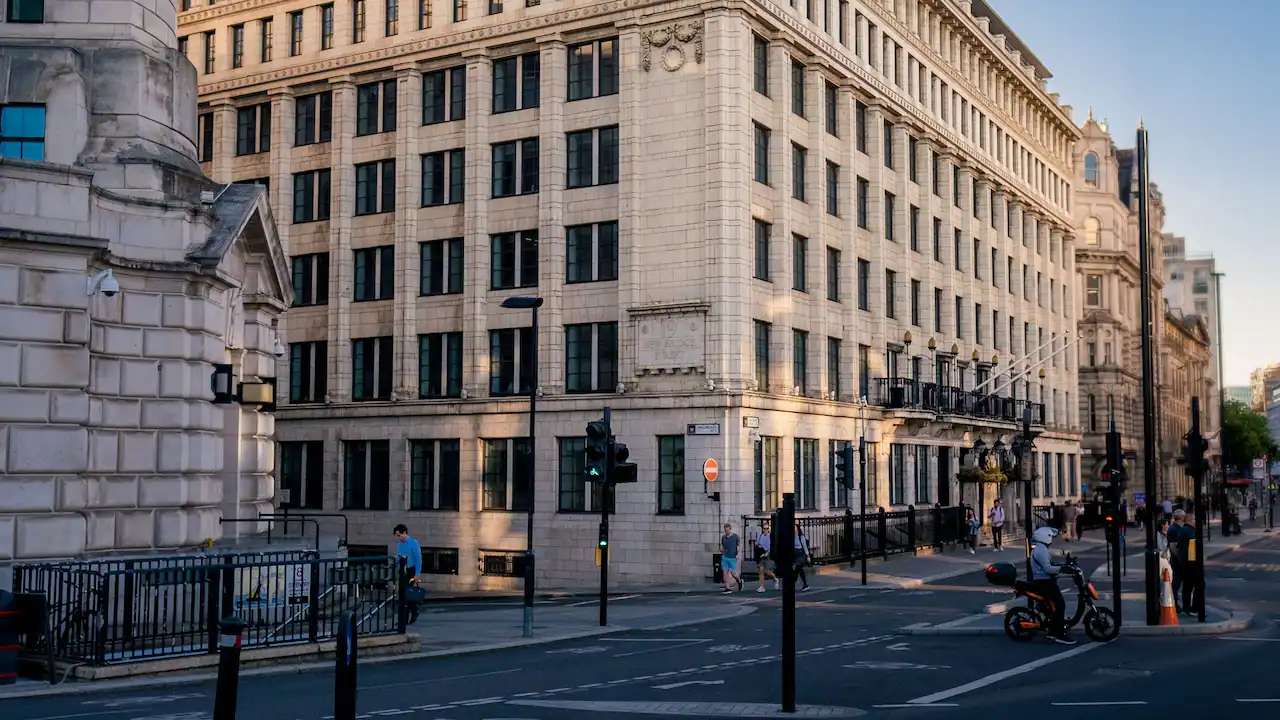 Prior to Covid, there was virtually no choice of Hyatt hotels in London. Now there are multiple options, including Great Scotland Yard, the Hyatt Place and now the Hyatt Regency London Blackfriars, which just opened. The 204-room hotel is the 14th property in the country and the sixth in London, demonstrating the United Kingdom as a priority market within Hyatt's brand.
Housed in a grade II listed building on the former grounds of King Henry VIII's Bridewell Palace, Hyatt Regency London Blackfriars and was formerly the Crowne Plaza. I stayed there under the former branding and thought it was a lovely building, so I am looking forward to trying its latest itineration.
Blackfriars Underground and railway stations are just a few minutes away. Many of London's most popular attractions including St Paul's Cathedral, Tate Modern and Shakespeare's Globe are also within walking distance from the hotel.
Guestrooms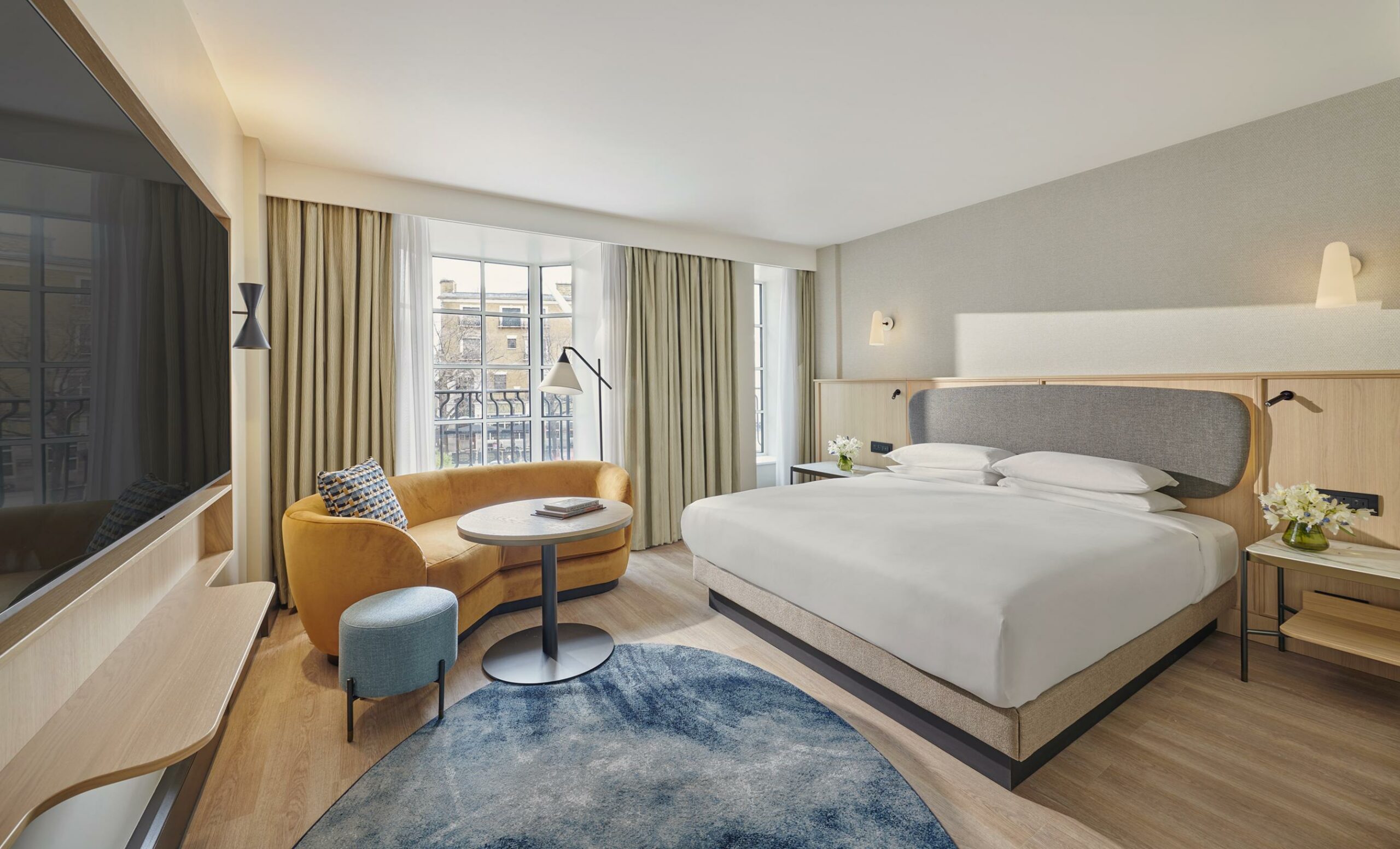 The hotel's interiors are influenced by its local history. The building's past life as one of King Henry VIII's royal palaces is referenced in the materials used throughout the hotel, with marble ceramics and gold finishes evoking its former regality. With Fleet Street, the historic hub of printing and publishing, just around the corner, Hyatt Regency London Blackfriars pays homage to the trade through the bespoke artwork inspired by the art of newspapers that adorns its walls.
204 guestrooms and suites provide impressive views of the listed buildings that once held iconic printing presses, while others offer views of the skyline of the city of London.
Dining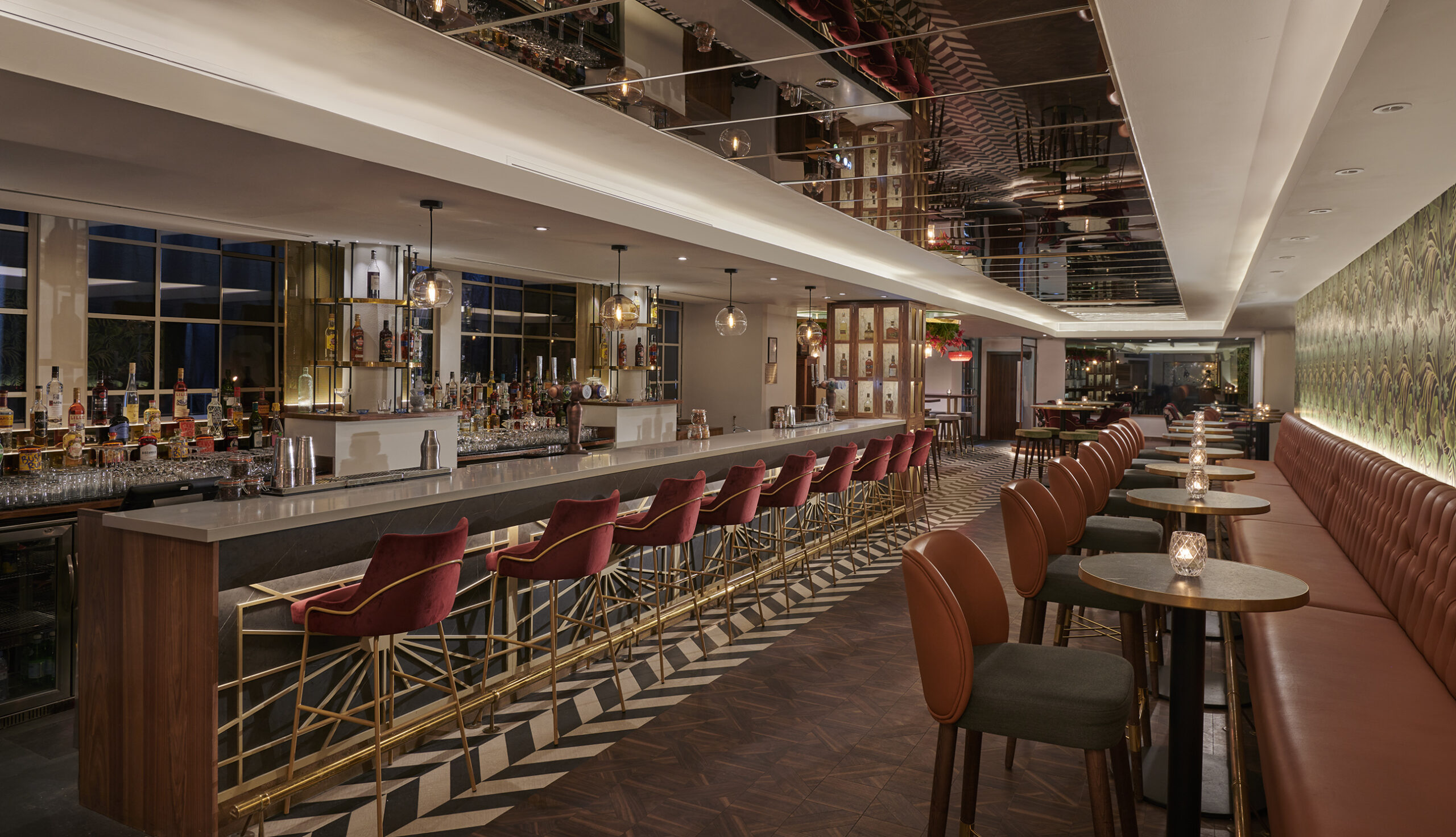 Currently, there is only one restaurant open, but there will eventually be three.
The Chinese Cricket Club fuses traditional techniques and the finest ingredients to offer a contemporary take on Chinese classics. The restaurant is named in honor of the captain of the Shanghai XI cricket team, Feng, who travelled to England in 1857 with his bride, Xiu. When arriving to Blackfriars' docks, the couple made their way to Limehouse, where Xiu opened the first traditional Chinese restaurant in London. Their legacy lives on in The Chinese Cricket Club and its menu of homemade dim sum and signature specialities.
New York and London meet at NYnLON, a neighborhood-style bistro that celebrates the two great cities. The all-day menu brings together local and sustainable dining, with elevated comfort food favourites, accompanied by an extensive drinks list showcasing authentic American whiskies and exceptional wines.
The Leaf and Cane, is a 1920s-inspired hideaway offering delightful street food paired with crafted cocktails and premium rums with the flavours of Latin America.
British Airways and Marriott bonus Avios offer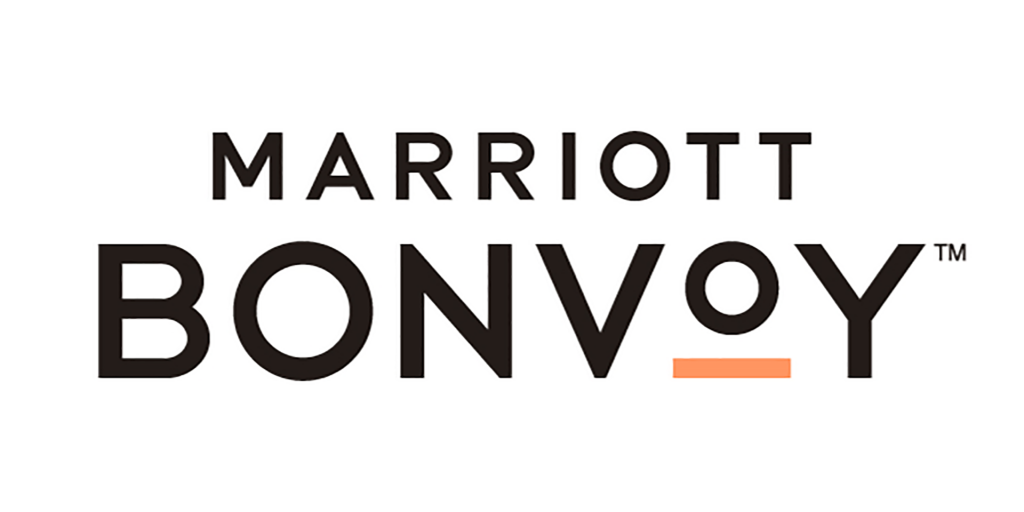 In partnership with British Airways, Marriott Bonvoy® is offering new Members a chance to collect bonus Avios by staying at any hotels participating in Marriott Bonvoy. To benefit, customers must enroll into Marriott Bonvoy and be a British Airways Executive Club Member to be eligible to collect 3,000 bonus Avios after completing two different stays in two months. This offer is available for newly enrolled Marriott Bonvoy accounts made between 1st June to 30th November 2023.
New members can collect up to a total of 3,000 bonus Avios during the promotion earning period as follows:
During the promotion earning period, enroll in Marriott Bonvoy as an eligible new Member and complete an eligible paid stay at a Qualifying Rate at a hotel participating in Marriott Bonvoy once to collect 1,000 Avio
During the promotion earning period, complete a second eligible paid stay at a Qualifying Rate at a hotel participating in Marriott Bonvoy to collect 2,000 Avios.
You can find the full terms and conditions of this promotion here.
You can enrol here: https://www.joinmarriottbonvoy.com/emea_ba_miles_incentiveoffer_2023/s/EN-GB/
Heathrow Rewards Heathrow Express offer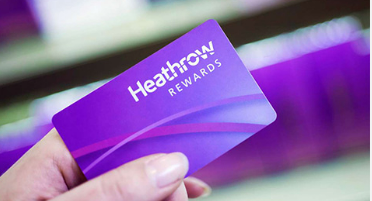 Only online Heathrow Express ticket purchases are valid for this offer and only the following ticket types are valid for the promotion:
Anytime Single Express Class ticket
Anytime Single Business First Class ticket
Anytime Return Express Class ticket
Anytime Return Business First Class ticket