One of the questions I often get asked when people find out that I am a travel blogger is, what is your favourite hotel along with what is your favourite place in the world? Both questions are equally hard to answer, as it depends on a variety of factors. Are we talking about a city hotel, or more of a resort? Is it based on value for money and luxury or full on luxury at any price?
In light of this, I thought I would put together a list of my favourite 5 hotels. Quite a few are full-on luxury, but some are more affordable. You can always do what I do if you fancy staying at one of them but it seems too expensive. I quite often switch hotels even when I am staying in the same place.
I do this frequently in Las Vegas in particular. The Mandarin Oriental and Four Seasons are my favourites there but they don't come cheap. So when I am going to be doing a lot of sightseeing and not staying in the hotel much, I will stay for a few days at The Signature by MGM. This is still classed as 5* and is very comfortable, but I have been known to secure a 1 bedroom apartment for around £80 a night. Then I will spend a couple of days at one of the more expensive hotels, but make the most of it by relaxing at the hotel's pool and enjoying the luxury.
The best way to manage this scenario is to set a rough overall budget for the accommodation and then work out how many nights you can afford to stay in the more expensive place. My other top tip is always work upwards in terms of luxury! Never move to the cheaper hotel last if you help it, as you will be disappointed even if there is nothing wrong with it!
My Top 5 hotels
1. The Sanchaya, Bintan, Indonesia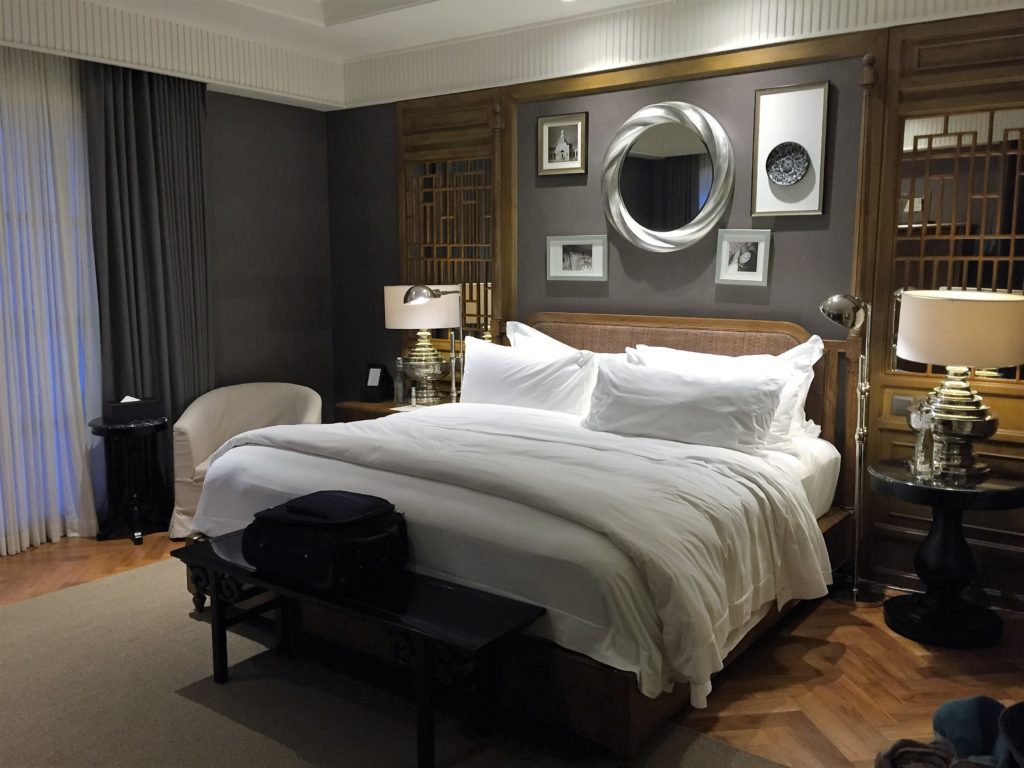 You may not have heard of the island of Bintan, but it is only a short distance from Singapore, despite being part of Indonesia. Bintan can be reached in a 45 minute ferry ride from near Singapore airport. There is not a huge amount to do on Bintan, but the main theme of the island is relaxation.
Put simply, the Sanchaya is one of the most beautiful hotels that I stayed in and definitely the most luxurious. The Sanchaya is almost like staying in your own colonial home in the tropics, only with a lot of staff to wait on you hand and foot! It only has twenty one private villas and nine suites. Some villas have their own pools. This means during the week there are rarely more than a handful of people at the main pool.
All the accommodation is stunningly designed in a modern colonial style to reflect the varied cultures of South-east Asia. They are equipped to a very high standard with:
Fully stocked bar replenished daily with free snacks, soft drinks and beer
Still and sparkling water purified and bottled on the estate
Wine fridge
Espresso Machine
Bang & Olufsen TV
Apple TV with free movies and TV programmes
iPad mini
Personalized stationery
With all-day dining, a wonderful spa, a large Olympic size pool and the most attentive service, you may not want to leave! As you arrive at the pool, you are greeted with a hamper with still and sparkling water, glasses, cooling mist and chilled towels.
Service
Service is taken very seriously and before you arrive you can fill in all of your preferences in advance. For example, you can choose to not sign bills for anything and simply wait until the end of your stay. Everything you order gets noted so you are presented with your preferred type of water for example, without being asked. The staff were all charming and helpful, although we did have the odd language issue when asking for sweetener! The hotel was fairly newly-opened at the time so I suspect that these issues have been sorted.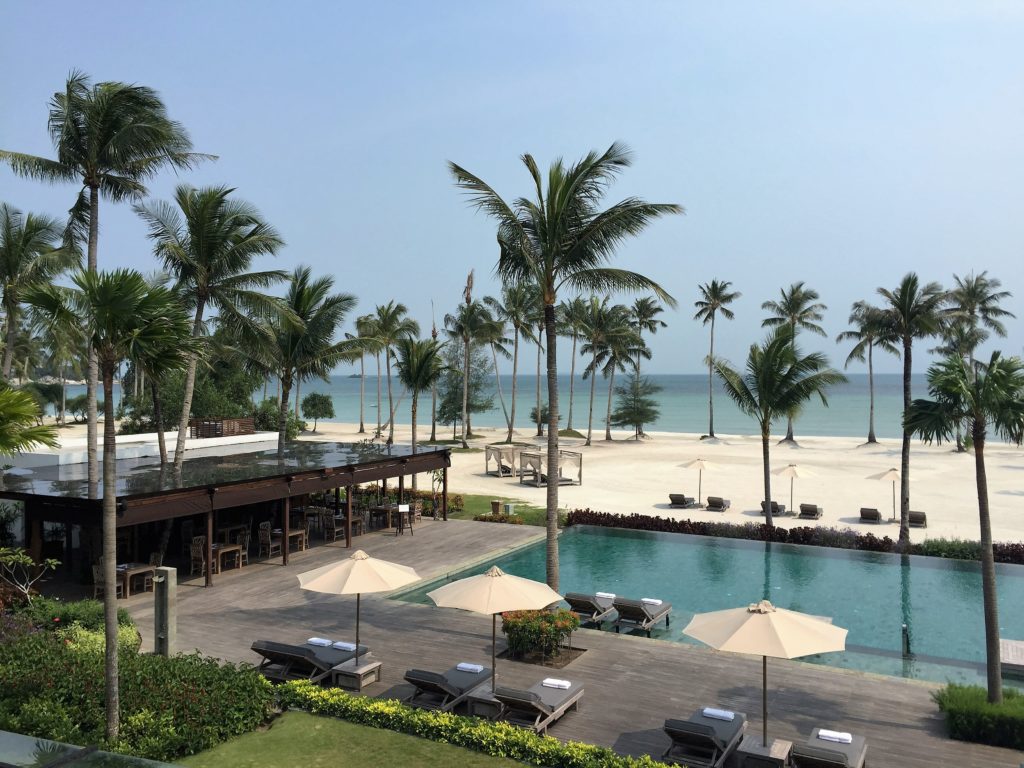 Food and drink
Sparkling or still mineral water is complimentary and served in a particular way depending on your choice of water. There are 2 restaurants, a Thai restaurant, Tanasee, which serves Bangkok-style street food set by the pool. In the main building there is The Dining Room. This serves international and local cuisine with one of their signature dishes being Berkshire Korobuta Pork Belly, slow cooked in five oriental herbs, caramelized and served with braised soya egg paired with warm pickled red cabbage.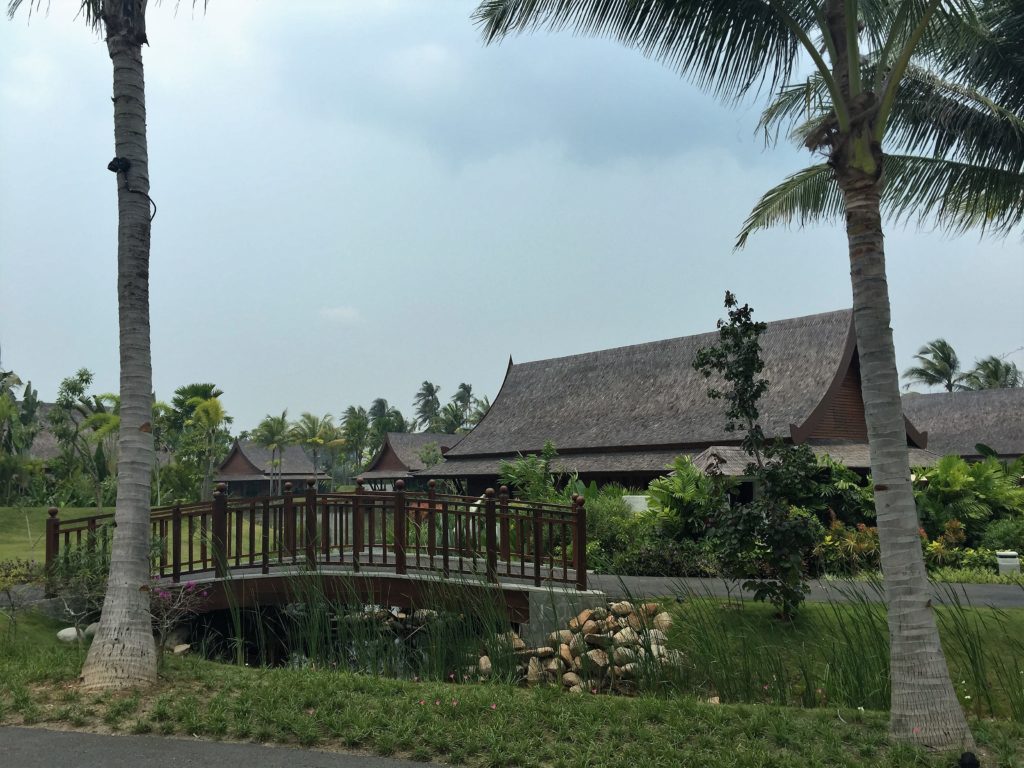 Breakfast included a different local speciality every day cooked to order, a continental buffet, homemade butter in plain or lemon flavour and an a la carte selection too. Another unique feature was the Jamu Gendong lady who visits your table during breakfast offering a healthy Jamu drink. This is an Indonesian natural medicine based on ancient tradition passed down the generations, using local spices and root-tubers unique to the area.
What to do
You can simply enjoy the beach and pool but if you want to do more there are a few local activities. At the hotel they offer a spa as well as yoga and a gym with personal trainers. Alternatively you could enjoy a wine and cheese tasting in the salon and library as we did. We also went to Air Adventures Bintan to do the ultralight seaplane trip which was very reasonably priced at around £60 each. You could visit the famous Kelong seafood restaurant nearby. Kelongs are the wooden shacks over the sea used by fishermen. You could also take the opportunity to discover the wildlife on a mangrove discovery tour. Golf is also a big draw for Bintan with four championship courses designed by golf luminaries Ian Baker-Finch, Jack Nicklaus, Greg Norman and Gary Player.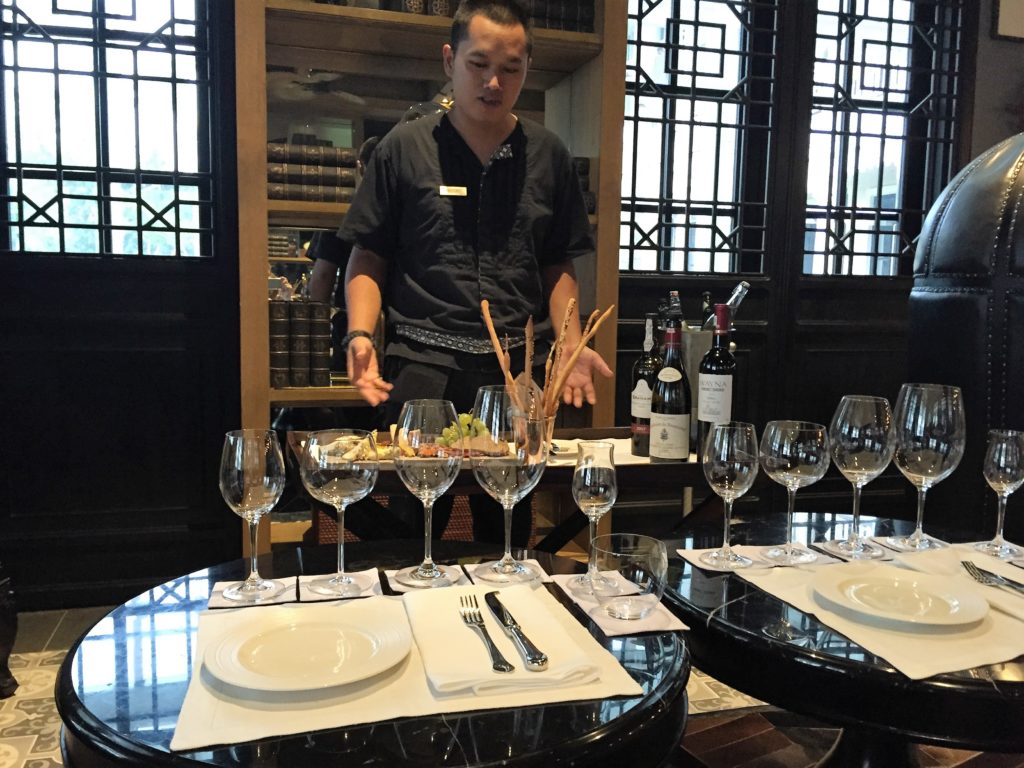 How to get the best price
When I booked, I did it through Expedia using cashback. The cheapest prices at present seem to be through Agoda which you can also get 6% cashback on through TopCashback. However they normally offer you a 10% coupon off your first booking so it may be worth going direct through Agoda if that is the case. Avoid weekends as prices are often much higher.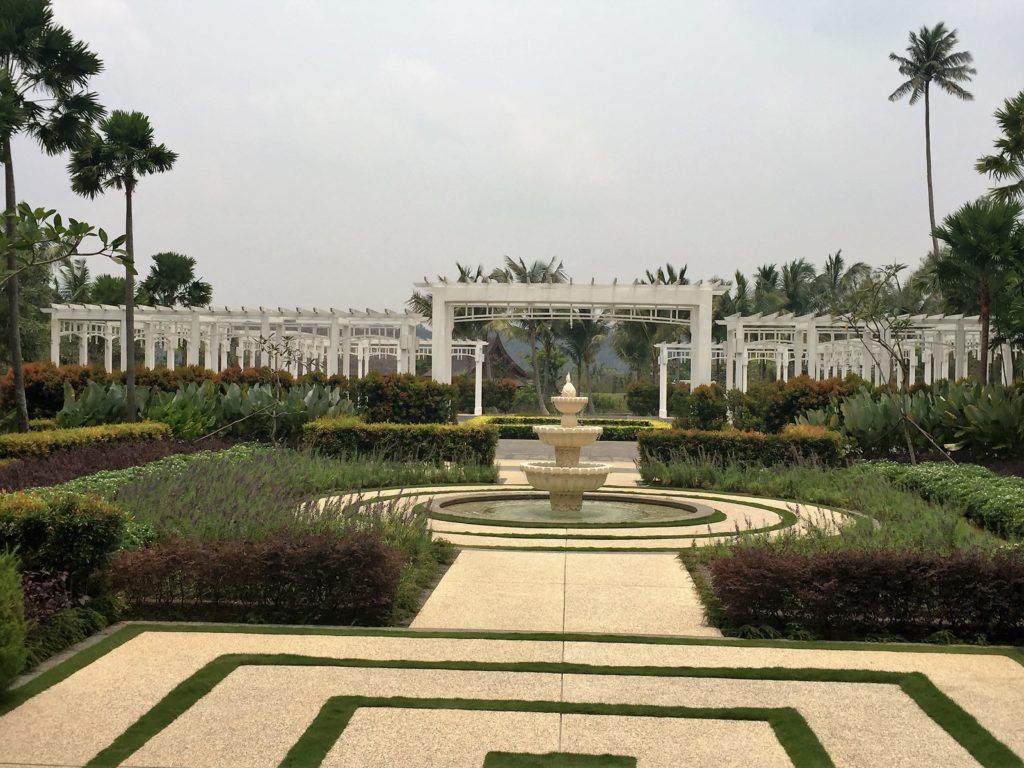 2. The Corinthia, London
The Corinthia Hotel in London is my favourite UK hotel. Favoured by celebrities, this was confirmed by Rihanna staying there the first time I visited. Hugh Jackman and Bradley Cooper are also known to stay there, but despite my repeated efforts, I am yet to bump into them in the lift!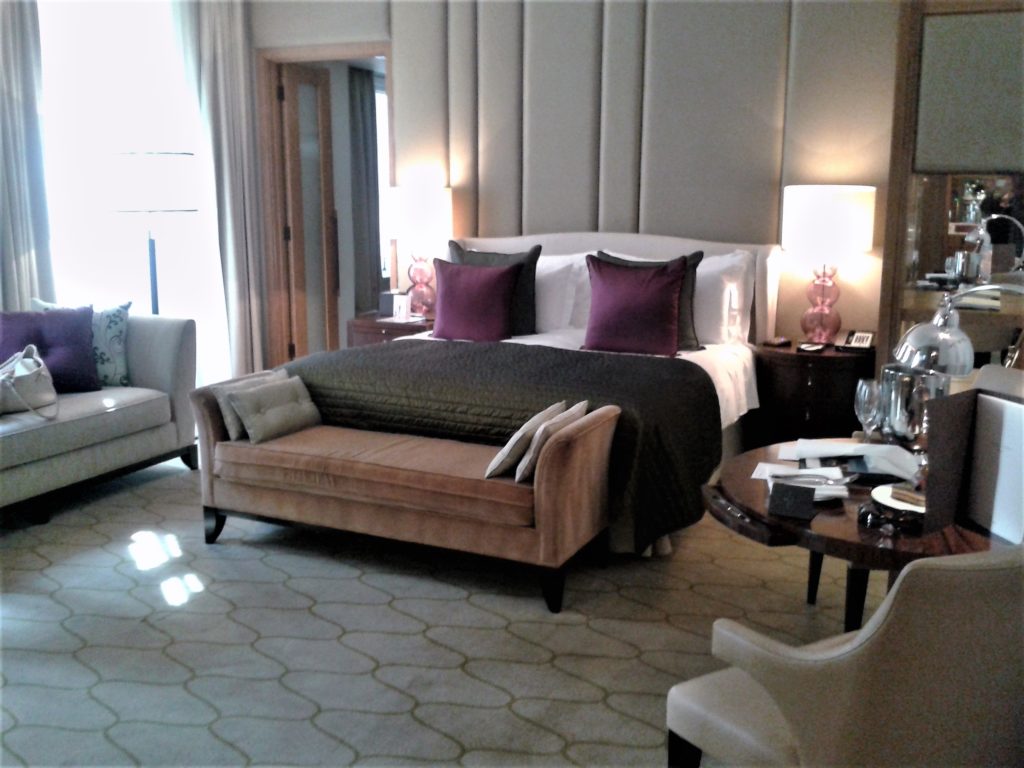 It is not a cheap hotel by any stretch of the imagination with rooms normally starting at £370 but it is well worth the splurge as a treat.
So why do I love it so much? Well apart from the beautiful building, luxurious rooms and stunning spa, it is the customer service and recognition that set it apart. I have been visiting for a number of years but normally only 3-4 times a year. When I have visited on a special occasion such as anniversary or birthday, they have made a note and the next year sent a cake without prompting when I stayed near that time. On one visit I was personally welcomed by the Duty Manager, upgraded to a Junior Suite and given champagne and chocolates. I normally only book the lowest category of room, so that was quite a welcome just to thank me for returning!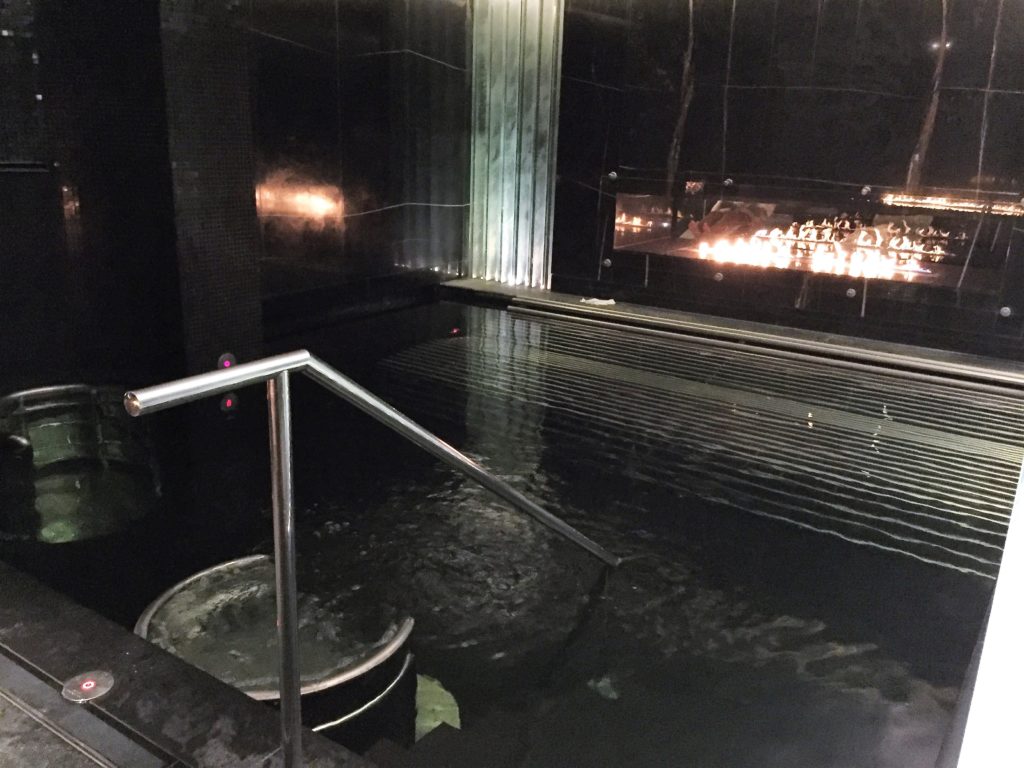 You can read more about the Corinthia in this article.
How to get it cheaper
The Corinthia run regular sales with 30% off but this doesn't usually apply to the lowest category of room, so it is worth doing your research. If you book direct with the Corinthia you get an upgrade subject to availability. They often run special offers for Sunday nights such as the current #CorinthiaSocialSunday. You get a special rate including breakfast and if you tweet including the special hashtag and you'll receive a Northall classic cocktail for free. If you are more bothered by price than the room type, then book through Ebookers using TopCashback where you will normally get 12-13% cashback.
3. Montage Kapalua Bay, Maui, Hawaii

The Montage is situated in Kapalua Resort which is a resort with plenty of facilities on Maui's West coast. Kapalua is nestled in one of Hawaii's largest nature preserves and also has two world-class golf courses. The Montage overlooks Namalu Bay and is a 4-minute walk from Kapalua Golf Club's Bay Course. The resort is set across 24-acre beachfront gardens.
One of the main attractions of the Montage is its multitude of pools surrounded by lush tropical gardens. The main pool is set over many levels with waterfalls, rocks, bridges and jacuzzis. There are also several other pools such as the adults only sunset pool with its loungers set in the water and the infinity pool at the Spa. Finally, there is the Beach Club pool which was generally quieter and had lovely views of the ocean. Sitting by the pool sipping a tropical cocktail, whilst gazing out over the ocean with the island of Molokai in the distance, is definitely one of life's great pleasures.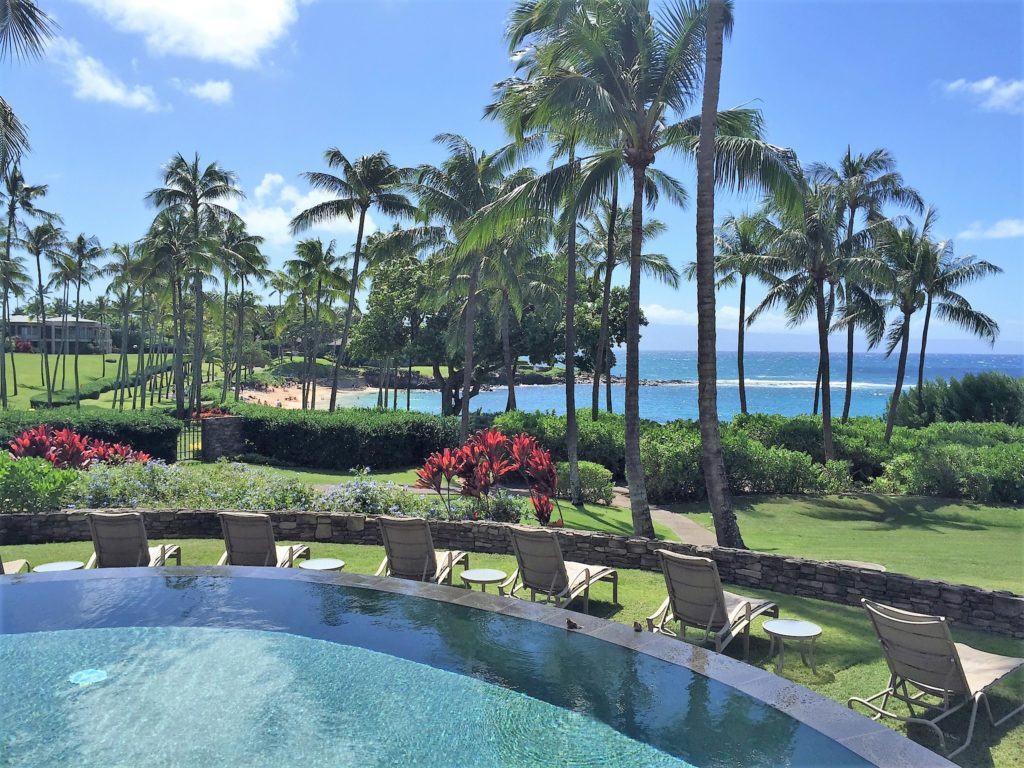 The rooms are set over a number of buildings, some close to the ocean. All the rooms are apartment -tyle, in up to 4 bedroom configurations. They have modern, island-style decor and garden or ocean views. I had an ocean view both times and would definitely recommend the extra expense for this. All rooms have full kitchens, living areas and private lanai (covered balcony) and are huge. It is definitely by far the largest room I have ever stayed in.
You can read my full reviews in part 1 and part 2.
How to get it for less
I managed to save $1200 on the original price of my 4 night booking through mainly patience and a lot of checking prices on-line. When I originally booked it was high season and the prices were ridiculous. However, I decided to book on a refundable rate and see what happened as it was still some time before we were due to go.
As the time approached it was clear that people had been put off by the high prices and the prices started to drop. I cancelled my original reservation and rebooked at the lower price. Then about 1 month before we were due to go, the price dropped again and also coincided with an offer from Venere.com (now part of Hotels.com). This was not only a 10% off voucher but you could use it in conjunction with the Top cashback which was 13%.
4. Conrad Tokyo

The Conrad Tokyo makes my top 5 for its convenient location, stunning design and outstanding service. We got the hotel on a very good deal through hotel.com for around half price and yet we still managed to get an upgrade to a suite! The rooms are furnished in typical modern Conrad style with Aromatherapy Associates toiletries and our suite had a free standing bath with Aqua TV.

From the minute we arrived the Guest Relations Representative greeted us like long lost friends and made us feel welcome. Every time we went through reception he would stop and chat to us about our plans and give us suggestions. Nothing was too much trouble for the staff here. There is a good spa and large, luxurious swimming pool for relaxing after a busy day sightseeing. It is situated within walking distance of train and subway station as well as plenty of restaurants and shops. Opposite the hotel is the Hamarikyu Park, where the Hairy Bikers filmed part of one of their Asian shows.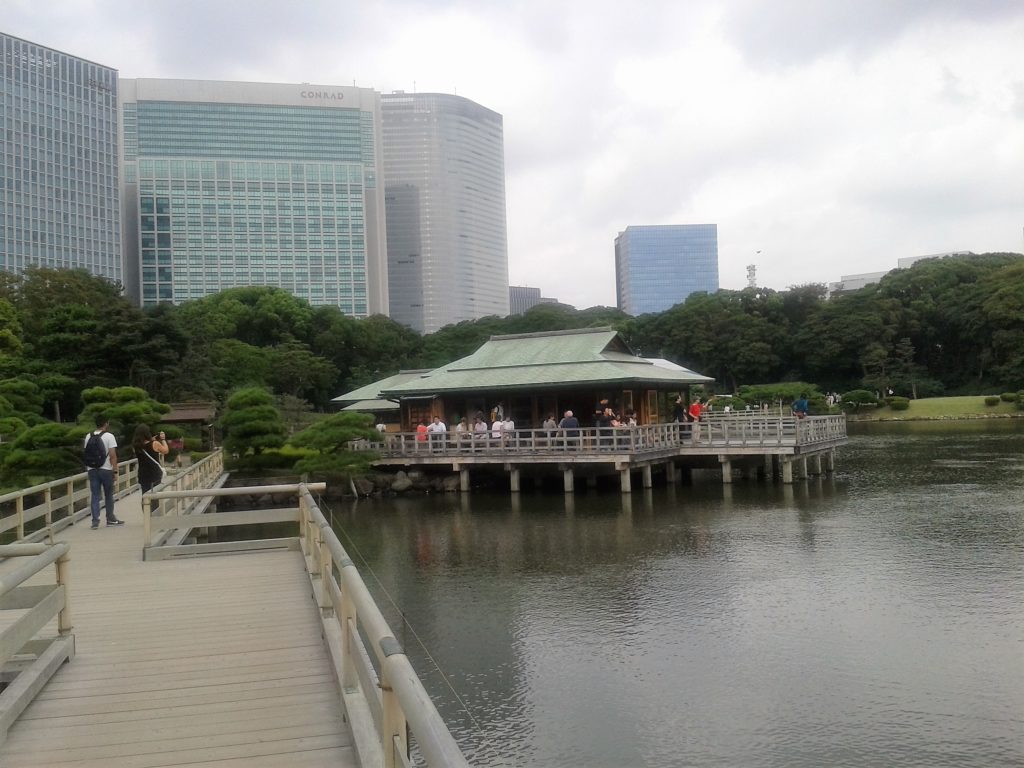 How to get it cheaper
If you can't find a cheap deal through otel.com or are a Hilton Honors member, you can sometimes get the Conrad at a really good discount during one of the regular Hilton Asia sales. You could also consider getting the Barclaycard Hilton credit card which I talked about here and gives you a free weekend night at any Hilton brand worldwide.
5. Conrad Algarve

Last but not least is the perfect hotel for a weekend break that is not too far away, but in sunnier climes. I have picked this hotel for my top 5 due to its well equipped rooms, amazing service and the array of facilities available at the hotel. The Deluxe room is the entry level room but it is still luxuriously equipped with a TV by the bath and Nespresso machine. Personally I would recommend the pool view version as it is a lovely view to sit on your balcony and enjoy. The next category up is my favourite as you can request a room with a free standing bath as per below.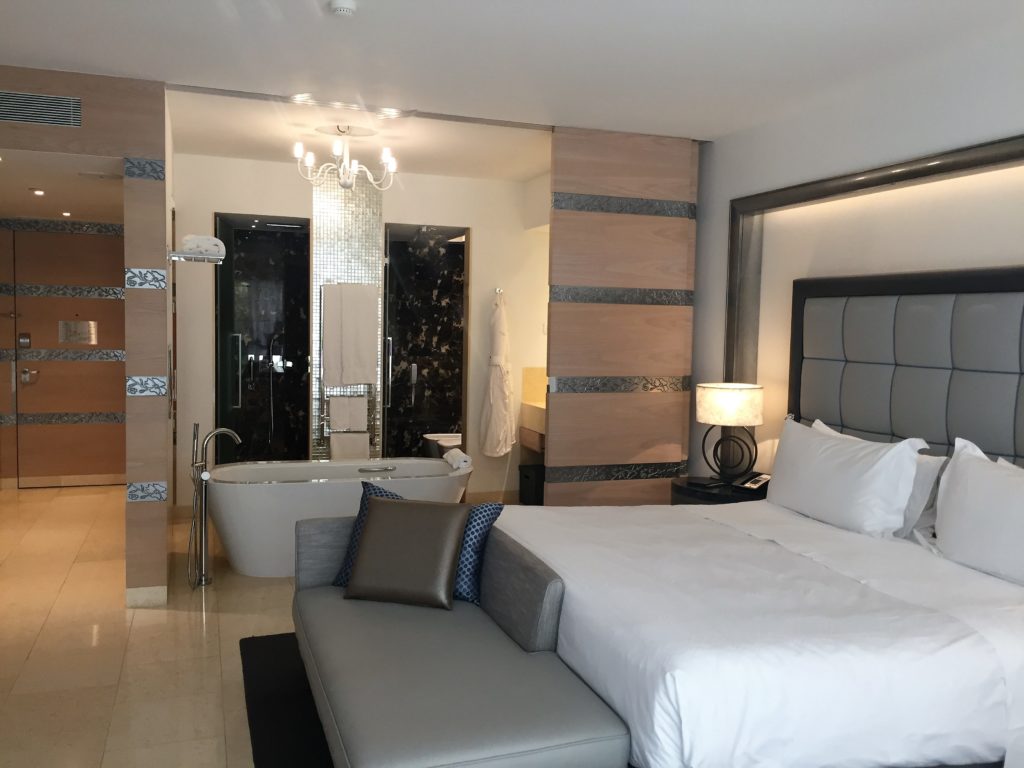 The Conrad Algarve hotel has a spa with hydrotherapy pool, steam and outdoor pool. There are 2 further outdoor pools, an inside pool and Jacuzzi with sauna plus tennis courts. Nearby are 6 championship golf courses. On site is a Michelin star restaurant, as well as a more casual all day option. There are plenty of things to do such as wine tours, clam digging and cocktail demonstrations.
You can read my full reviews in part 1 and part 2, as well as how to get the hotel for less or even free!