So you read the first part – and I didn't bore you then – welcome back to TP runs part 2!
This article is going to cover a few critical things –
Planes
Costs
Logistics
IRROPS (irregular operations)
Tips
Oh and PHX – yes I got 45 people to fly to Phoenix for a night – and what a blast it was!
So what goes into a TP run? Well apart from getting the most amount of points for least money I usually think about a few things….
The Planes
When you have a choice between a flatbed or an angle flat seat, pick wisely 😉 Tools like SeatGuru and ExpertFlyer (see article) can usually give you a good indication.
As a rule of thumb (or five!)
In most situations take a widebody jet over a small Airbus/Boeing
Flying across the States? Go New York JFK to Los Angeles or San Francisco  – you are guaranteed a flatbed Transcon Business seat (review here)
Consider your timings vs a flat bed – sometimes a "recliner" will be more than adequate.
Long Haul? Go for a Boeing 787 "Dreamliner" or  Airbus A350 if possible.  Both give a great experience and most importantly you don't step off a 10 hour flight looking like a zombie! This is due to the better cabin pressure and higher humidity levels on board with newer aircraft
Pick your seats carefully – if you are doing a TP run, you probably don't want to be near the back of the cabin and last served 😉
The Costs –
Well you have paid for your flight so you're done? Nope – not even close!
Here is my last TP run in full –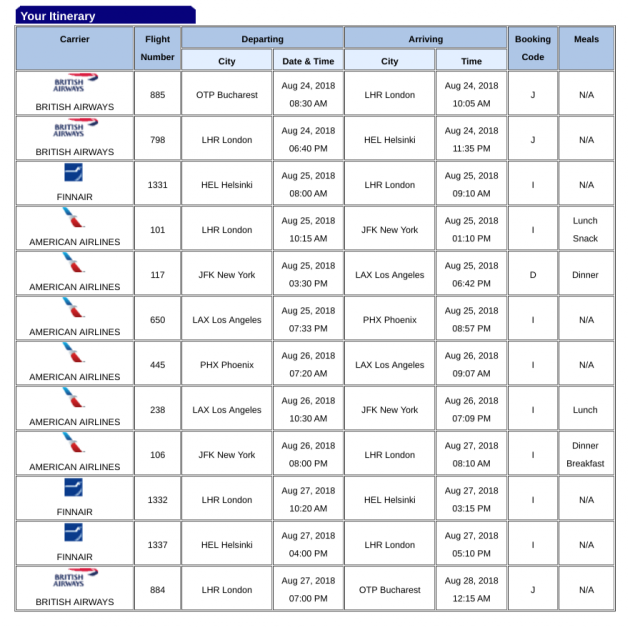 Now ignoring what I did for now, other costs include (estimated) –
Getting to an airport to get to Bucharest (£40)
Getting to Bucharest (£100)
A hotel in Bucharest (£75)
A hotel in Helsinki (£100)
A hotel in Phoenix (£100)
Another hotel in Bucharest (£75)
Getting back from Bucharest (Avios)
Getting home from another airport (£40)
Spending money (£200)
Now if you really wanted to do it on a budget you could probably get away with the estimated figures in brackets (or cheaper). The figures above are conservative.  Yes, you could use Avios to get to Bucharest, and hotel points to stay in each of the places.  But that depends on the value you are getting back from them. Either way, it's another £830 on top of my flights alone.
There are ways to reduce this obviously – cut down on overnight layovers, sleep in the airport if needed, share rooms etc. I would recommend you don't do too much airport sleeping though as it's not comfortable and makes the trip far less enjoyable 😉
The Logistics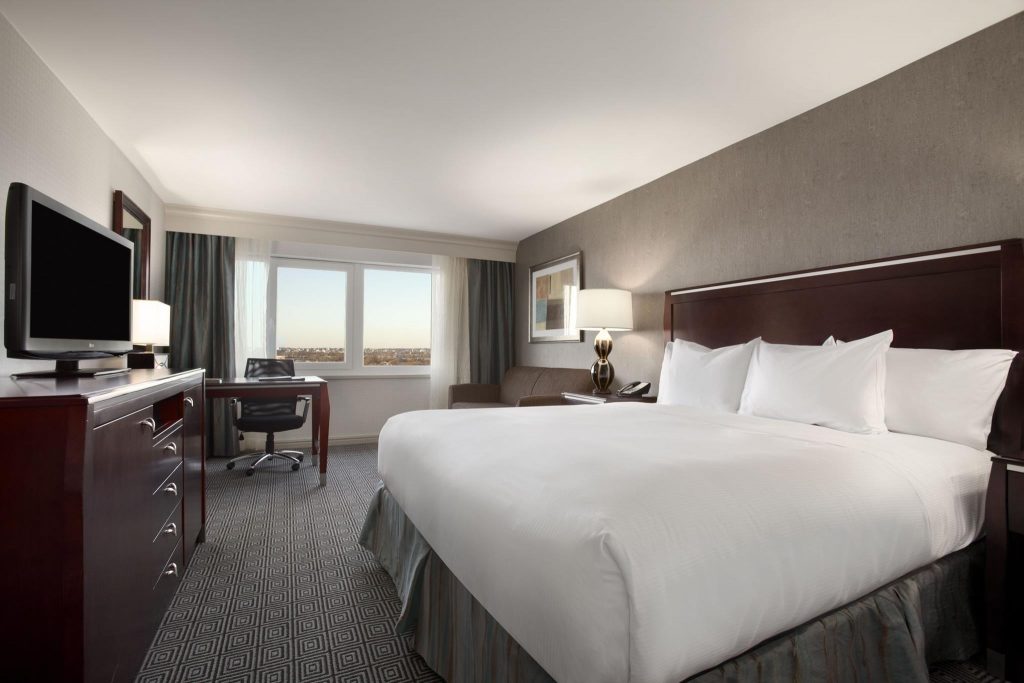 What do I mean by this?  Well, you are going from A-B via C,D,E and sometimes F – you need careful planning!
Following on from the costs, picking layover points carefully and with the right timings can be equally helpful.
Flying through New York and need to stop overnight? Remember at JFK you will need to get the air train to Federal Circle before waiting for a hotel shuttle.  This can easily sometimes add over 30 mins, and at midnight after a long day – it's not fun! Michele and Claudio stayed at the Hilton JFK which is OK, although the Hilton Garden Inn is also OK and a bit more modern if you want Hilton points. Hilton have a nice hotel in Boston airport as an example. Also consider hotel costs at various points and transfer times when choosing your airports and itinerary.  You may get a far nicer transfer time at a different airport rather than a red-eye flight on a horrible plane as an example.
Another one to consider often is terminal changes.  British Airways fly to the east coast from T5, but if you are coming into Heathrow from Helsinki you will be in terminal 3.  I sometimes find it more convenient to transfer to AA and thus avoiding having to go from T3-T5.  The same is true at JFK in New York.  British Airways fly into terminal 7 and your connection will likely be on AA from terminal 8.  However, if you have come in from London on AA you will already be in T8.  There is no airside transfer system at JFK so worth bearing in mind that it will require plenty of time.
IRROPS 
The dreaded phrase that no-one wants to hear! IROPS are generally something outside of your control.  A missed connection.  A plane that has gone "tech". A medical diversion, to name a few.
So what happens? That all depends on a number of factors – the airline(s) involved, the ticketing airline and sometimes your status can hold the key!
I'll give you an example.  My last TP run I would have been very happy for the incoming Helsinki to be delayed an hour.  Why?  I would have asked to fly directly to the destination and once the trip was completed I would have asked British Airways (the airline I credit points too) for Original Routing Credit (ORC).  This would mean I get the tier points for all the flights booked, without having to fly them!
I have recently this year misconnected coming from New York, through London to Athens – all on BA.  Due to storms over JFK we were heavily delayed, so before taking off I cancelled my ticket back from Athens free of charge for me and another Gold card holder. We landed in London and after a long call with BA we had our final leg to Athens "protected" meaning we could pick a date later on, to fly that final leg at our convenience.
It is worth bearing in mind ORC only applies for IRROPS on the day.  If AA/BA issue a schedule change before time (which is very likely!) and you pick a more direct route; you will only get the points for that.  As I said in the last article – use a schedule change in your favour, and pick an even better route for more tier points 😉
Overbooking can be an interesting one and AA, in particular, will offer large travel vouchers for someone to offload and take a sometimes only slightly later connection.  If you are not in a hurry, this can work out very well indeed.  I have heard payments of over $1000 for certain routes and tickets to take a flight an hour later!
Tips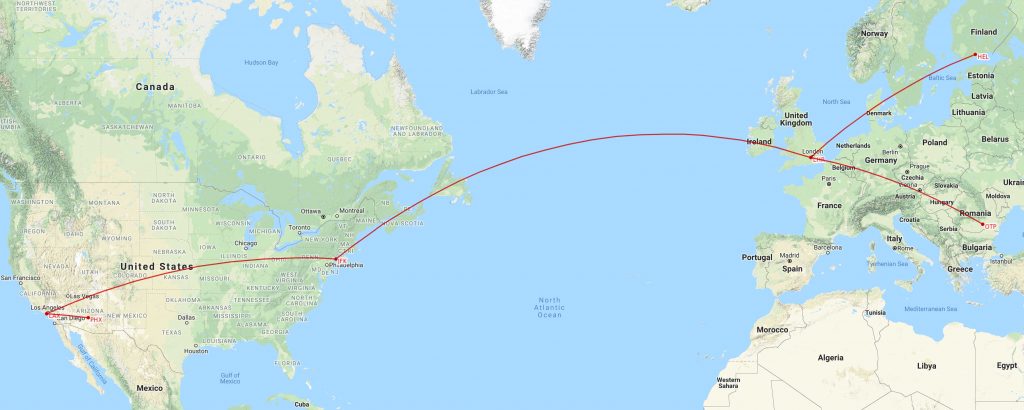 So you have read all the above and you are ready to take on the challenge of a TP run…. here are some small nuggets of information that some might find useful 🙂
AA have a great SDC (same day change policy). However, it doesn't apply to international connecting tickets…..unless you do it on the day/day before at the airport.  I have done this in Honolulu at the airport the day before; to change to a later flight to enjoy more time in the lounges in Los Angeles!
Talking of lounges….Now that OneWorld Sapphires have access to American Flagship lounges they can get busy.  Try the Admirals Club at JFK known as "The Bridge" – it's just as nice with a manned bar – and it's always empty!  At Los Angeles its always worth a trip to the amazing Qantas First lounge if you are OneWorld Emerald.
Security can sometimes be a pain in the US, especially if you don't have TSA-Pre.  If again you are OneWorld Emerald, you can use American Flagship check-in on a business class ticket.  They will usually escort you all the way to the front of the queue by the X-Ray machines!
Don't drink in the Hilton Bar in Helsinki airport.  Trust me on this one.  Your credit card won't appreciate it in the morning!
A back-to-back is usually the easiest way to start a TP run, but make sure the airport is one set up and designed for it – there is a mountain of information on Flyertalk around this.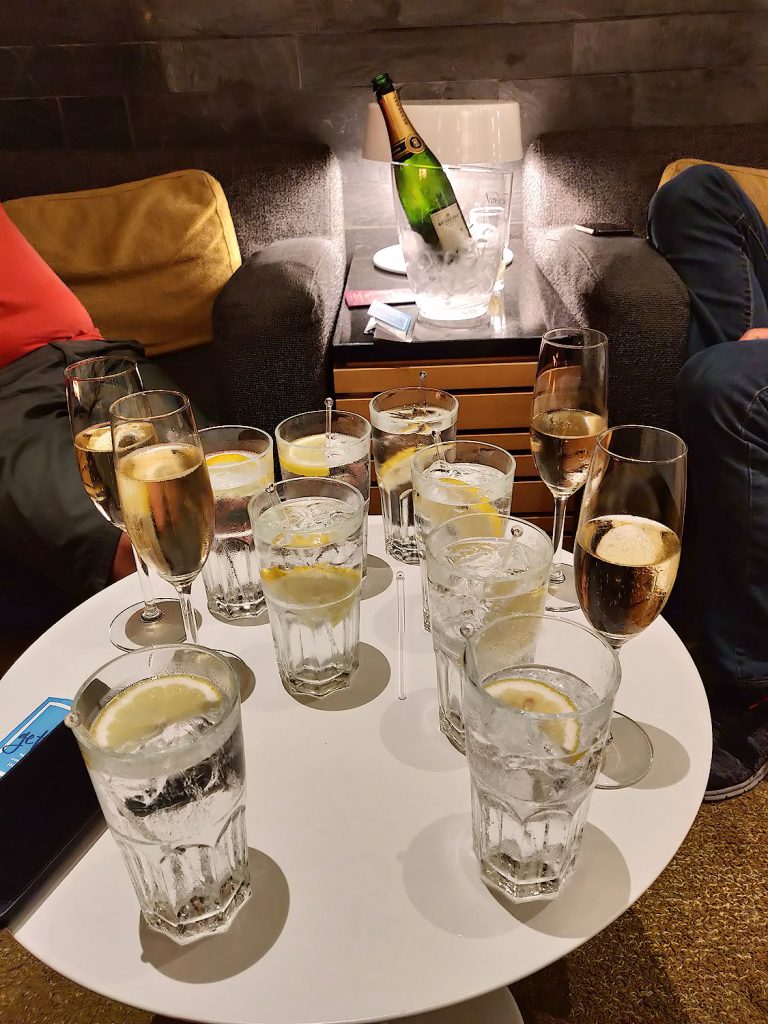 The Flyertalk Phoenix TP Run 2018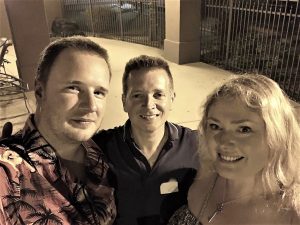 So it happened.  Back in January a few of us decided we would use the Bucharest to Phoenix fare and fly out for one night over the August Bank Holiday.  I posted it on Flyertalk, and before you know it – we had almost 50 people coming on varying routes, flights and airlines!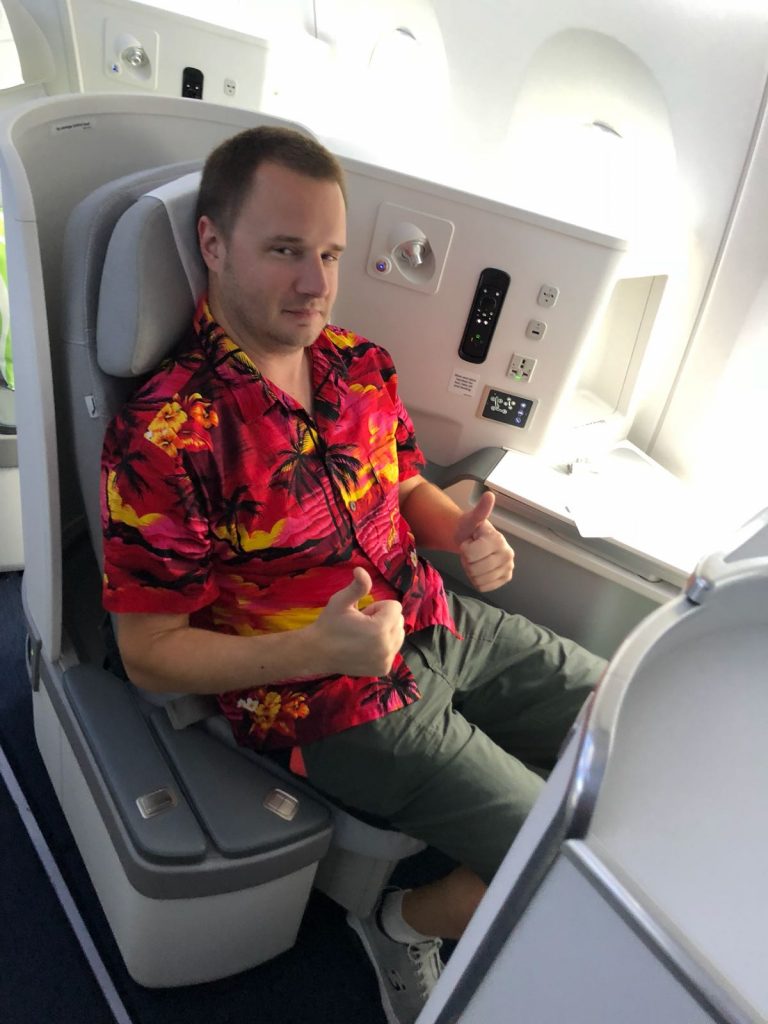 So what made it memorable for me?
We had some of the best BA crews I have ever experienced!  Whether they knew we were coming, or we just got lucky – who knows.  But we had great fun!  They were welcoming and provided the trip with some great memories and stories.  On one flight from Bucharest – London we had over 20 of us seated in Club Europe and much champagne was consumed with plenty of laughs!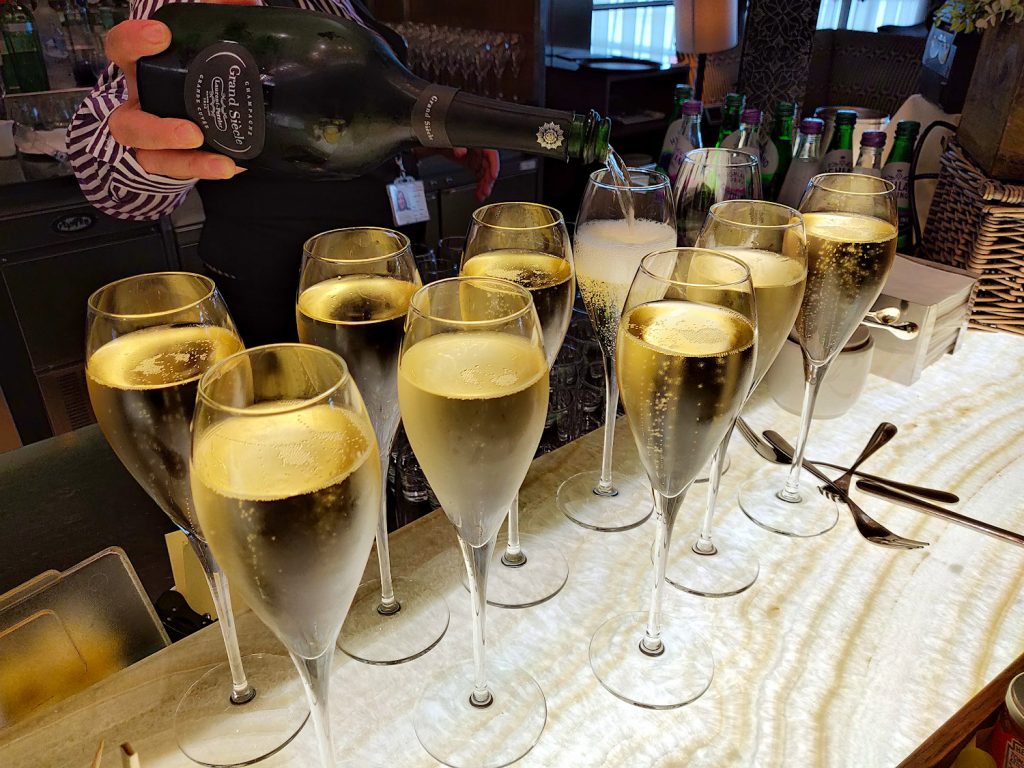 Even the staff at some the hotels along the way were a credit to their respective companies – I can't remember names, but the bar manager in Helsinki and the receptionist in Bucharest deserve a special mention.
Everyone made it in one piece and the atmosphere in and around the pool was excellent – shout out to "Fitch" for supplying ample supplies and "dylanks" for the pizza and other snacks…and sorry about your shoes!
I was flying with some friends who are mostly seasoned travellers but one was new to it all, and I think I can safely say he loved it, and will be doing it again sooner rather than later! The aptly named 'TPRun' from Flyertalk said of his first experience "I absolutely loved my first tier point run – it was exciting, tiring and entertaining all at the same time. I'm grateful I travelled with people 'in the know' and have definitely already made some friends for life."
Did anything go wrong?  Well no. Amazingly!  The only stumbling block was coming back from Helsinki on the way to Bucharest. 4 of us were on the same flights and none could get boarding passes for the final flight that evening to Bucharest.  We had tried the previous day at BA and AA ticketing desks and earlier the same day at BA again.  No luck.  I even phoned the Gold Guest Line who were unable to assist but assured me it would be fine at the airport.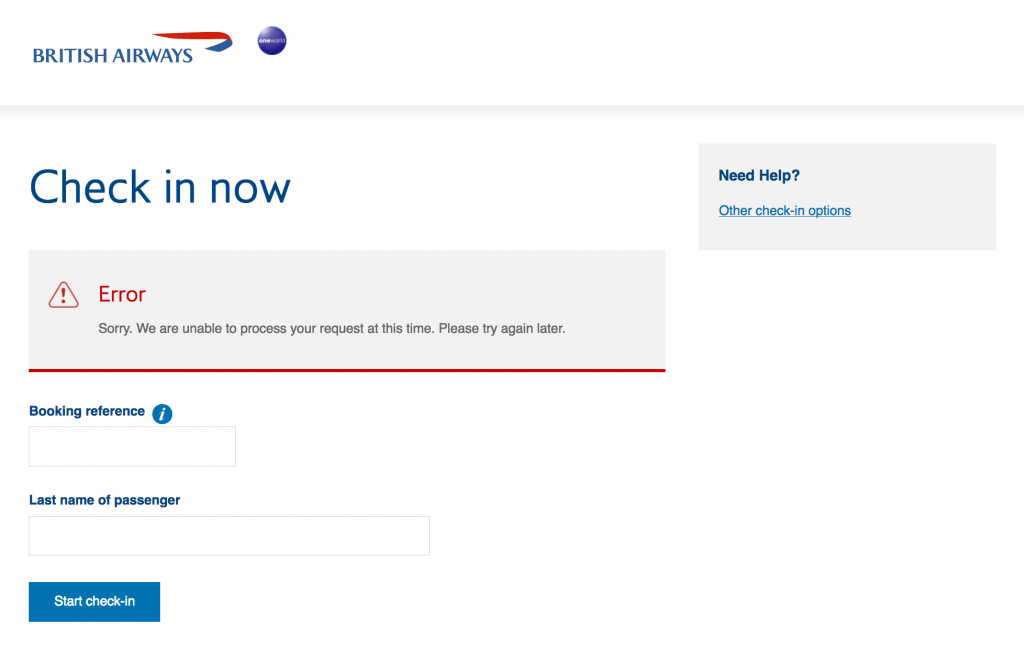 We got the first wing in Terminal 5 and then 3 agents on the ticketing desks tapped away and occasionally conferred with each other for what seemed like an age though it was likely only twenty minutes!  They came to the conclusion that AA had broken the ticket "somehow", and rather than try to fix it, we had our last legs all cancelled and new one-way tickets in our original seats were created and presented to us.  Perfect.  Well done BA!
In my next article I will be talking about finding and booking tier point runs amongst other things. Here are some pics from the tier point run…..