Our newest addition to the TLFL team, Claudio the Correspondent, is not only an InterContinental hotels expert, he is also our resident South America expert. Claudio is from Brazil and frequently travels back to his home country and South America using a variety of means to keep the cost down. Today, in the first of a series looking at South America, Claudio looks at the best ways to get to and around South America. Given the number of miles we all probably now have with Iberia following their promotion, it could be a timely article!
If you have a specific question don't forget you can email [email protected] or use the contact us form to see your question featured on the blog. Michele
Introduction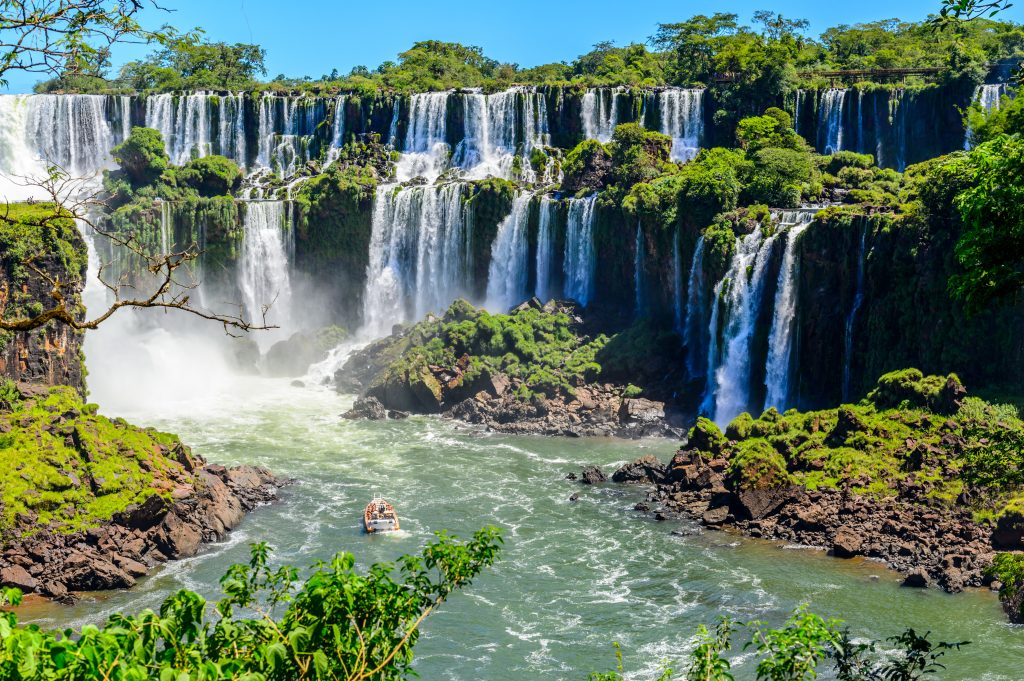 Although not as popular as Asia, South America has some hot spots such as Machu Picchu, Lake Titicaca, Patagonia, Galápagos Island, Iguazu Falls and Rio de Janeiro to name but a few. This should make it on the must-see list of any serious traveller. Now the bad news, getting there … in style … is not cheap! Unfortunately, except in some very rare occasions, you should not expect to see as generous business class bargains as we often see to Asia. Anything below £1,500 is a good deal which you should seriously consider buying if you are planning to go on a revenue ticket.
However, as our aim is always to turn left for less, I hope in this series of South America articles to be able to give you some ideas on how to minimise your costs as much as possible and still enjoy the business class treats we are all used to! These are particularly important when talking about South America as the most appealing destinations will easily be a 10 plus hours flight. We definitely don't want to "enjoy" such a long night flight in economy!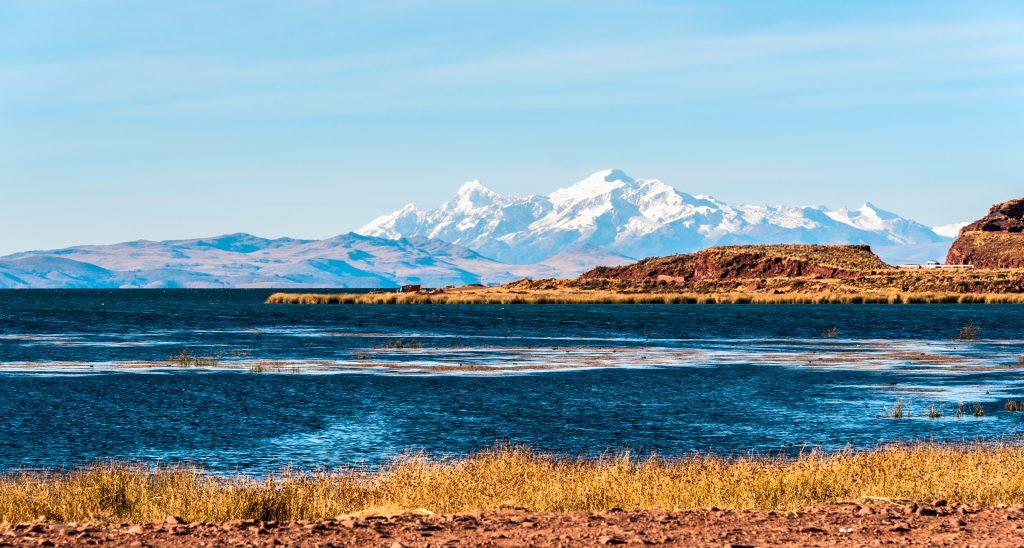 Now that I have hopefully sold South America to you, besides start brushing up your Brazilian Portuguese and Spanish skills, you need to start planning your journey. To make things easier, let's divide this task into three parts:
Travelling to/from South America
Travelling to multiple countries within South America
Travelling around Brazil
Travelling To And From South America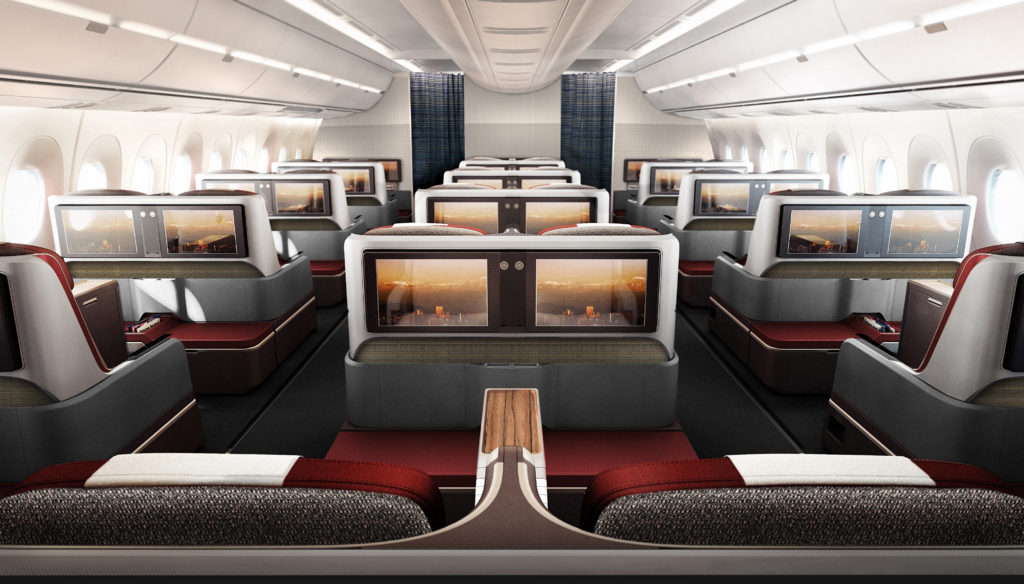 All major European airlines fly to multiple destinations in South America from their main hubs. Iberia and TAP are the major players, with Iberia flying to nearly all Spanish speaking countries, plus Brazil, and TAP flying to an impressive 10 different Brazilian cities. LATAM is the largest South American airline group flying to a number of European cities. As we are passionate about British Airways or at least our Avios, I will focus only on Oneworld airlines, namely British Airways, Iberia and LATAM. (LATAM and Iberia reviews coming in August – Michele)
For revenue tickets, always look to start your journey somewhere outside the UK in Europe as it will be considerably cheaper than starting in London. Amsterdam and Paris normally have good deals on BA, while Lisbon tends to be a good starting point if you are planning to fly Iberia as they are constantly trying to steal premium passengers from TAP. LATAM, on the other hand, normally does not offer good deals in their premium cabins, but having said that, I have seen some good promotions out of Milan in the past.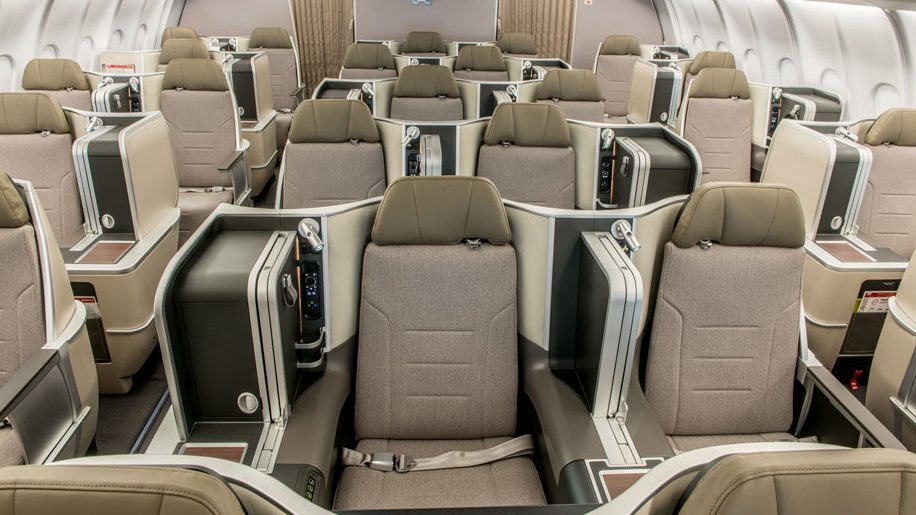 Later this year LATAM will start a direct flight from Lisbon to São Paulo and it could bring some good promotions as there will be more competition out of the Portuguese capital. Finally, if you don't mind a "sliiiiight" detour, sometimes you can get good deals on American Airlines from Amsterdam and Dublin via either New York, Miami or Dallas.
British Airways, Iberia and LATAM have applied for a Joint Venture on the transatlantic flights. There is a chance it will be approved in the near future, which means we will be able to collect the same number of Avios and tier points when flying any of them. It could even mean qualifying flights on LATAM for status purposes.
If the price is not an issue for you and a direct flight from London is your thing, British Airways flies to 5 destinations in South America, São Paulo, Rio de Janeiro, Buenos Aires, Santiago de Chile and Lima (Summer only, from Gatwick). It is important to remember that outbound flights to Rio de Janeiro and Lima are daytime, which means losing one day of your holiday on a plane and first class is available only to São Paulo and Santiago.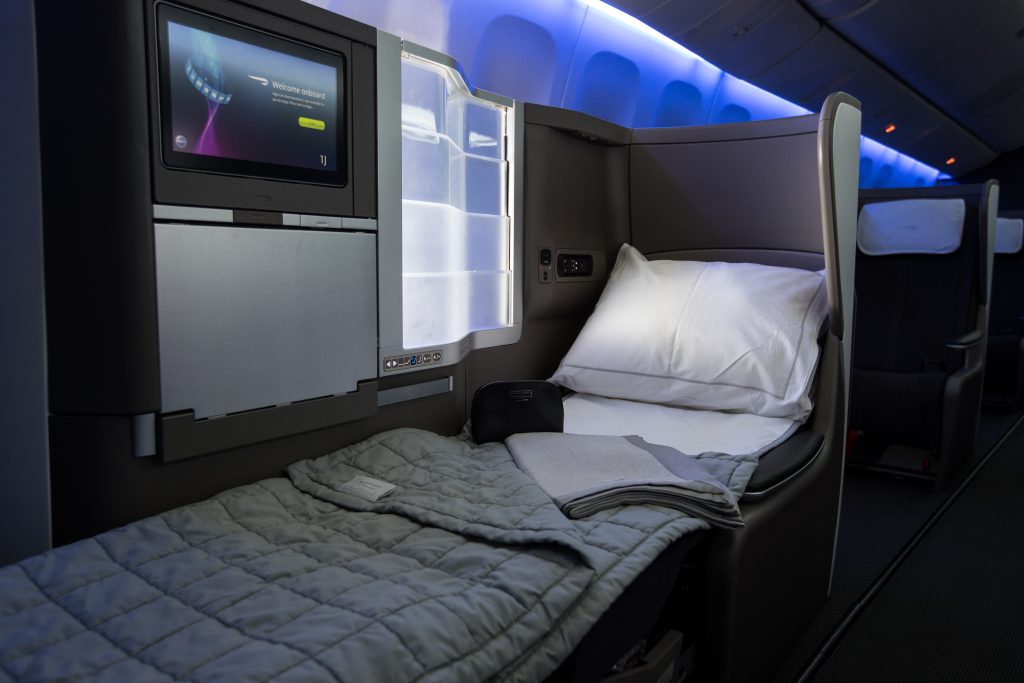 Now to the thing we all like most – reward flights! In terms of Avios needed, the best possible deal is to use your 2-4-1 Amex voucher (in first class), landing let's say in Santiago and returning from São Paulo, but money-wise is a completely different story – keep reading!! However, if you do not have either a 2-4-1 Amex voucher or enough Avios for two people for a return flight on BA you should consider flying via Madrid, in this case in business class. See why:
Avios and Fees
London-Santiago /São Paulo-London

Business Class Return

London-Santiago /São Paulo-London via Madrid

Business Class Return

2-4-1 Amex Voucher

(From LHR)

2 Business Class Tickets

(From LHR)

2 Business Class Tickets

(MAD-SCL/GRU-MAD)

2 Business Class Tickets

(LHR-MAD-LHR)

Avios
162,500
325,000
187,000
51,000
Taxes and Fees
£1,182
£1,182
£212
£100
Total Avios
238,000
Total taxes and Fees
£312

Notes:

1. All flights are off-peak.

2. Avios, taxes and fees as stated on BA and Iberia websites.

3. This is just an example and other combinations can be created to any South America destination served by BA and Iberia.
As you can see if you decide to go via Madrid you can save nearly £900, which would probably be enough to pay all your South American flights. You can also use LATAM on the transatlantic flights as from Madrid they fly to São Paulo, Santiago, Lima and a couple of other destinations, but these will all be charged peak time irrespectively of the date of your flight. Therefore, not a good use for your Avios. Iberia has peak and off-peak prices for Avios but the dates are different to British Airways which can be useful. You can read more about flying and redeeming Avios on Iberia here.
In terms of Iberia business class product, what should you expect? The seat is definitely better than British Airways … but who isn't these days?! You will have a flatbed in a 1-2-1 configuration. Food and alcohol are pretty much like for like with the exception that Iberia does not offer champagne on board, just cava (I won't complain about Castel-no again – Michele) ! On demand entertainment is much better on BA. Finally, the crew … ah well … this is a lottery as they will be as nice to you as you are to them! Overall, do not expect them to be as chatty as on British Airways.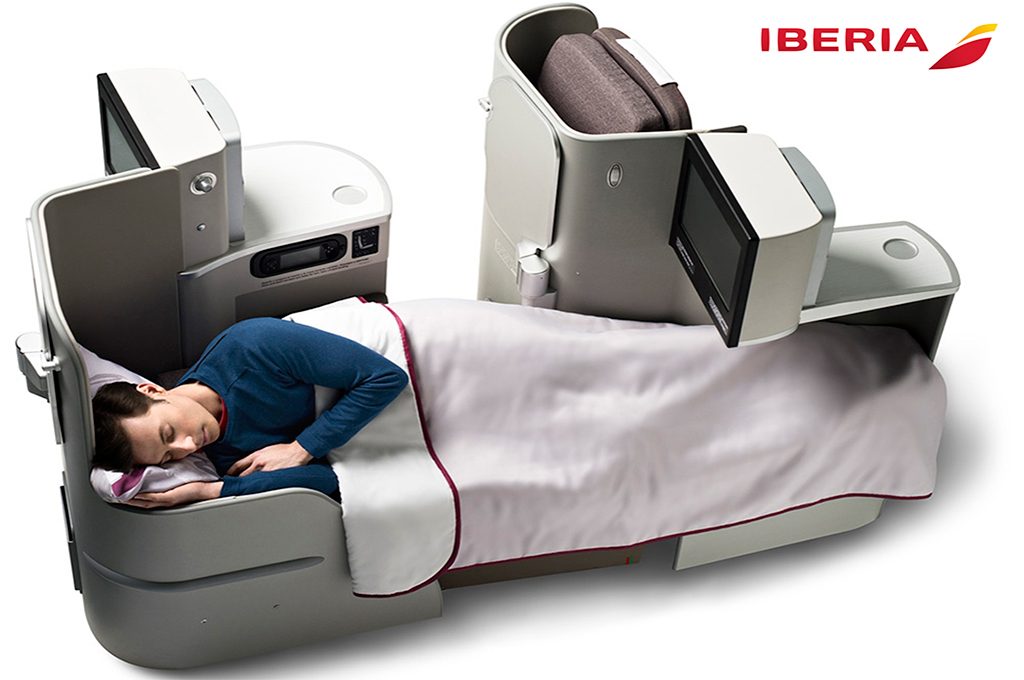 If you are flying via Madrid, I would suggest you choose an Iberia flight to/from Heathrow as there are higher chances of them despatching your luggage to your final destination even if you are on two different tickets. British Airways will definitely not do it and you will have to collect and re-check in your luggage in Madrid.
Travelling to Multiple Countries Within South America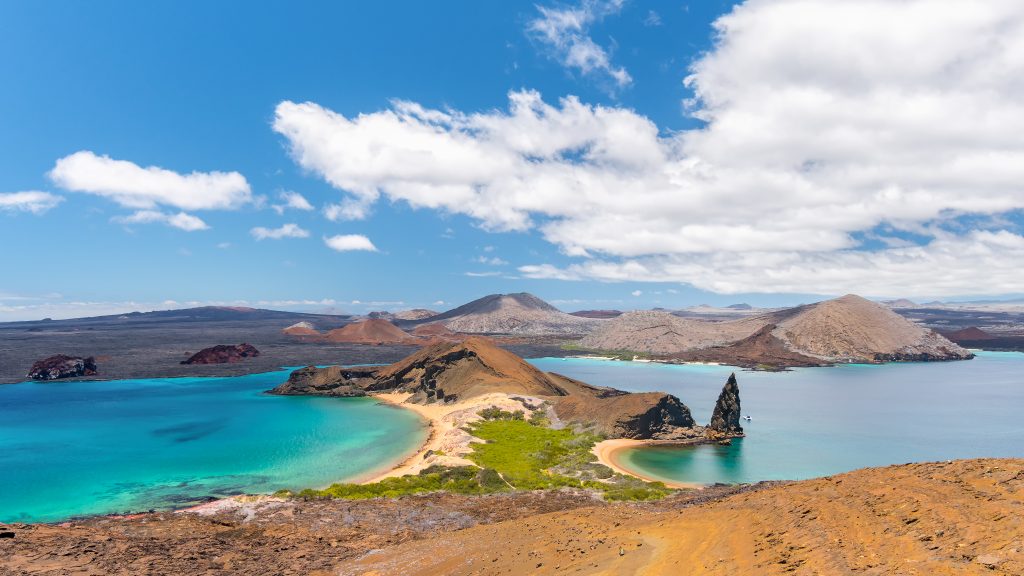 Now that we got you into South America, let's explore which options are available and potential ways to minimise costs while travelling in the region. Firstly, the ideal scenario should be to combine a number of destinations on a single trip so you can see more! However, be warned that travelling around South America is not as simple as travelling around Europe. Rail links basically do not exist and distances to be covered are considerable.
Some ideas of potential combinations are:
Bogota, Colombian Caribbean Sea plus Quito and Galápagos Island.
Lima, Machu Picchu, Atacama Desert and Lake Titicaca.
Santiago, Patagonia and Buenos Aires (Easter Island is an option if time … and money …. are not an issue).
Santiago, Buenos Aires, Montevideo, Iguazu Falls and São Paulo (I will explore potential options within Brazil further down).
In terms of flights, I will again focus on oneworld airlines, LATAM in this case. But you also have Avianca as an option with an extensive network in the region covering Colombia, Ecuador, Peru, Chile, Argentina and Brazil.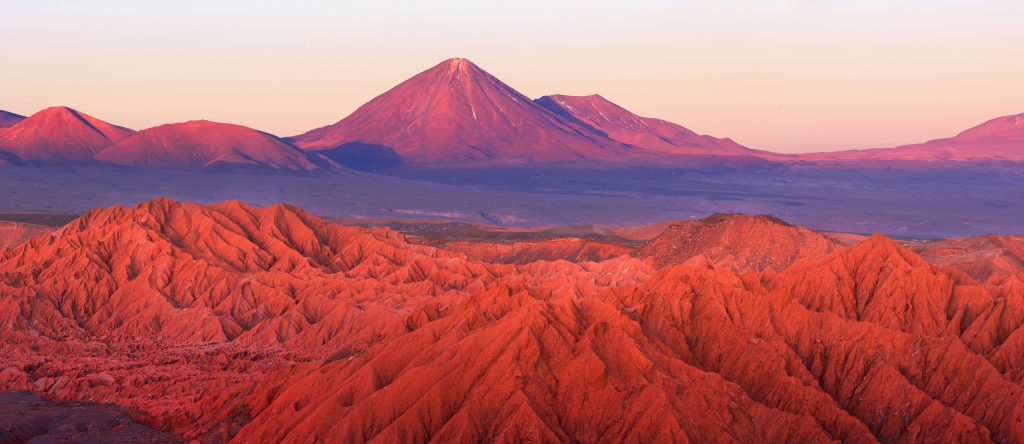 I will only look at economy tickets for two reasons:
First, in some countries/routes you only have one cabin with no chance to turn left.
Second, in most cases (like in Europe) the business class cabin is the same as economy. You just get better food and the middle seat blocked. In certain routes though, like São Paulo – Santiago, São Paulo – Lima, Lima – Santiago, you can fly on a widebody aircraft if you choose the right flights. It just requires a bit of investigation and then a business class ticket could possibly be worth the extra cash.
The earlier you book your flights, the cheaper they will be. So, plan well in advance, ideally 6 months ahead and if possible avoid big holidays like New Year, Easter or Carnival as like everywhere else, prices tend to go up.
Also, note that LATAM charges for food on board regardless of your oneworld loyalty status. They also charge for checked luggage, so make sure the tariff you are buying includes one piece of luggage or pay for it in advance as prices at the airport tend to double.
Another important thing to be aware of is lounge access, which is a negative point for LATAM. In Brazil, for instance, you only have access to LATAM lounges if you are flying internationally. They just do not have lounges anywhere else in the country. Here is a link to the international airports where you will find a LATAM lounge and this other link takes you the oneworld webpage to search for lounges. Therefore, your Priority Pass or Amex Gold or Platinum card might be very handy!!
Finally, let's look at ticket prices. You have two options, revenue or reward tickets. Normally, one-way cross-country tickets in South America are bad deals. I would avoid them at all costs. The oneworld webpage says you can use the "Visit South America" pass to travel in the region, but I spent an hour on the phone with a very knowledgeable person from BAEC Gold line and despite trying several options we could not make a single ticket combination to work out. Better forget it then!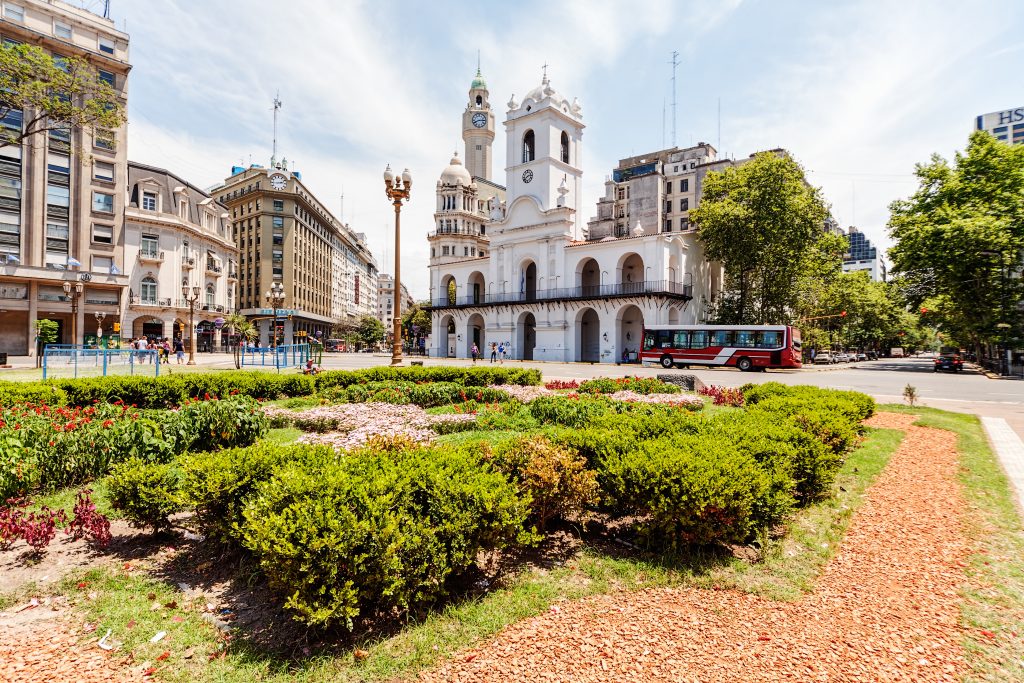 To have a better idea how the options compare to each other, let's pick the following itinerary which will let you visit Santiago, Buenos Aires, Montevideo (2.5h by Ferry from Buenos Aires), Iguazu Falls and São Paulo.
Itinerary Based on Two People Travelling Together*
Itinerary
Reward Tickets
Revenue Tickets
Avios
Cash
SCL – EZE
15,000
£45
£296**
AEP – IGR***
15,000
£61
£146
IGU – GRU
9,000
£10
£108
Total:
39,000
£116
£550
Notes:

(*) Based on an October trip all in economy

(**) Based on a return fare, dropping the return as one way would cost £702

(***) Fly from AEP to IGR, cross the border between Brazil and Argentina and take a flight from IGU to GRU. IGR and IGU are less than 10 miles away from each other.

SCL – Santiago de Chile

EZE – Buenos Aires

AEP – Buenos Aires

IGR – Puerto Iguazu (Argentinean side)

IGU – Iguazu Falls (Brazilian side)
Deciding between using Avios or buying revenue tickets will depend mainly on how many Avios you have in your account. If you combine the transatlantic part of the trip you can visit 4 different countries in the region using 277,000 Avios and £428 or 238,000 Avios and £862. I would definitely prefer the first option!
If you have time you can add Patagonia and swap São Paulo for Rio de Janeiro in the example above to add some more exotic destinations to your trip.
Travelling within Brazil
Given its size and diversity, I would suggest having an entire trip dedicated to exploring only Brazil. Let me start by updating the table for transatlantic flights with Brazilian cities. British Airways and Iberia presence in the country is limited to São Paulo and Rio de Janeiro, while LATAM will take you to São Paulo only and from there to almost anywhere in the country.
Avios and Fees
London to São Paulo

Business Class Return

London-Madrid-São Paulo

Rio-Madrid-London

Business Class Return

2-4-1 Amex Voucher

(From LHR)

2 Business Class Tickets

(From LHR)

2 Business Class Tickets

(Madrid-Brazil)

2 Business Class Tickets

(London-Madrid)

Avios
150,000
300,00
170,000
51,000
Taxes and Fees
£1,182
£1,182
£240
£100
Total Avios
221,000
Total taxes and Fees
£340
Notes:

1. All flights are off-peak.

2. Avios, taxes and fees as stated on BA and Iberia websites.
Again, if you don't mind taking a connecting flight via Madrid, it is far cheaper than flying directly on British Airways. I would like to point out though that if you have a 2-4-1 Amex voucher you can fly first class to/from São Paulo. Taxes and fees will cost you exactly the same, but you will need 204,000 Avios instead and I believe this is the best possible value you could get from your Amex voucher.
If you decide to fly via one city and return via the other one, I would suggest taking the outbound flight to São Paulo and the inbound from Rio de Janeiro to avoid losing one day of your holidays on a day flight from either London or Madrid. You can do this on a 2-4-1 voucher by phoning BA to make the booking.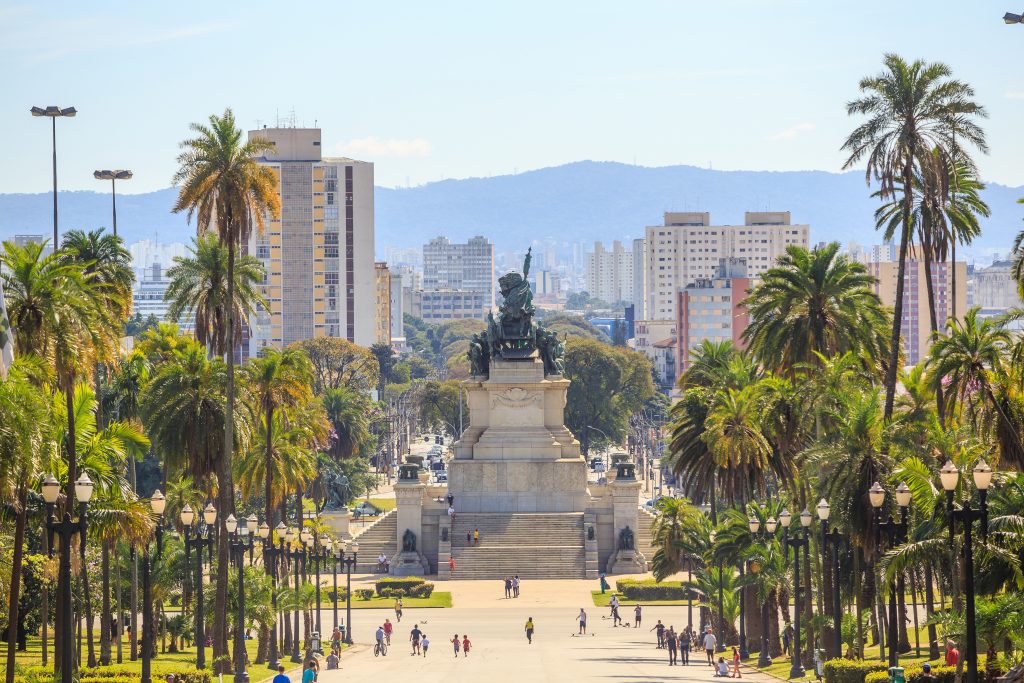 Finally, if you are planning to buy your ticket and do not mind flying Star Alliance, I would suggest you look at TAP Air Portugal. They cover 10 different cities in Brazil and you can arrive in one destination in the northeast for instance and depart from either Rio de Janeiro or Sao Paulo.
Now let's focus on flying around Brazil. The first thing I would say is, do not be loyal to oneworld as LATAM is extremely stingy on the number of tier points and Avios they will give you. Instead, always search for the best flight times and deals. There are four main airlines in Brazil and they will take you anywhere you want, provided there is an airport obviously!!! They are LATAM, Gol, Avianca and Azul. I particularly use Gol, but I always hear good things about Avianca in terms of service and seat comfort and they are a Star Alliance member. It is not possible to turn left for less in Brazil I am afraid since there is no business class on domestic flights!
Both LATAM and Gol will charge you for absolutely everything if you book their cheapest fares. Therefore, keep an eye on what is included and I advise you always to include checked luggage as their hand luggage policy is very poor, one small piece up to 10kg and I've heard they are quite strict. The last thing you want is to pay at the airport to check in a suitcase as they will charge you double.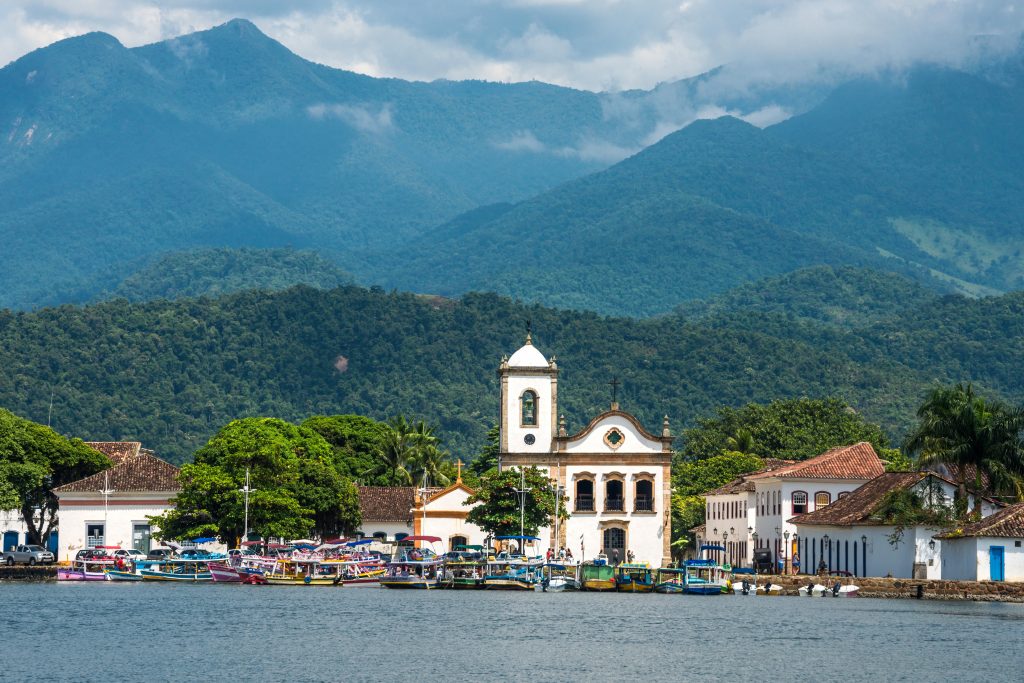 One-way flights in Brazil are very cheap, but like everywhere else the key is to book in advance and by advance, I would say around 6 months. For example, you can get a one-way ticket from Rio de Janeiro (SDU) to Iguazu Falls (IGU) via Sao Paulo (CGH) for less than £60 with one piece of luggage included and seat allocation at the time of booking. This is either with LATAM or Gol.
In terms of destinations, there is a variety of things that could be done, just pick what floats your boat! Some examples I would suggest are:
São Paulo – Iguazu Falls – Rio de Janeiro (go to Paraty as well – lovely colonial town by the sea between Rio and Sao Paulo)
Rio de Janeiro – Morro de São Paulo (Salvador) – Porto de Galinhas (Recife)
Rio de Janeiro – Jericoacoara (Fortaleza) – Chapada Diamantina (Brasília)
If you are the more adventurous type, visit the Amazon. You will need to fly to Manaus (MAO) and take a cruise into the jungle. Whichever circuit you decide to do I would suggest including Rio de Janeiro and Iguazu Falls and then maybe one or two destinations up north/northeast on a nice and peaceful beach.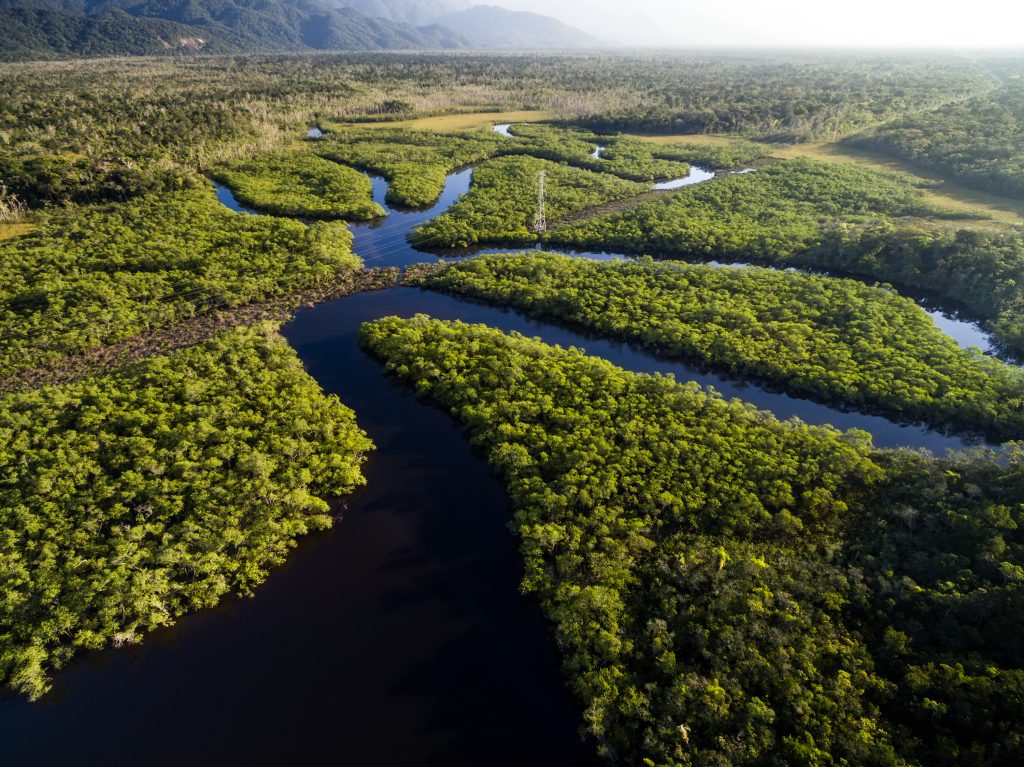 One of the most annoying things for frequent flyers when flying within Brazil is that you do not get lounge access at the majority of the airports. LATAM will only offer you lounge access in São Paulo (GRU), Rio de Janeiro (GIG) and Brasília (BSB) if you are on an international flight. GOL will give you lounge access in São Paulo (GRU) and Rio de Janeiro (GIG) for their domestic flights only if you are a top tier card holder in their own loyalty programme Smiles or with Delta and Air France-KLM. Avianca and Azul do not offer lounge access to their customers on domestic flights at all.
Priority Pass and Lounge Key are available in certain airports, which are Belém (BEL), Brasília (BSB), Campinas (VCP), Curitiba (CWB), Manaus (MAO), Porto Alegre (POA), Rio de Janeiro (GIG and SDU) and São Paulo (CGH and GRU).
Conclusion
Unless you specifically want to use a 2-4-1 voucher or want to fly direct, the best value may be from flying with Iberia to South America on Avios. If you are planning to do quite a few flights around South America as well it may also be worth looking at oneworld multi-carrier redemptions as these can work out cheaper on Avios depending on the total miles needed.
I hope I managed to convince you to venture into the deepness of South America and you will soon find yourself brushing up your Brazilian Portuguese and Spanish skills! Just watch this space as in the coming months I will be sharing with you some ideas on things to do in Rio de Janeiro, Sao Paulo and Iguazu Falls! Hasta luego!!!