This is the final part of my series of articles about visiting Helsinki and other options nearby. You can find part one about Helsinki here and part two about visiting the countryside around Helsinki here.
If you think the Nordic countries are expensive, then you need to think again when it comes to Tallinn. The destination is great value for eating and drinking with reasonable hotel prices and plenty of luxury hotel options. It's no longer a stag night destination, so you don't need to worry about that either. Instead, it is perfect for a romantic weekend break or some fine dining and culture at great prices.
In this article, I will take a closer look at some of the must-see sights in Tallinn, including the old town, market, and Telliskivi Creative City, as well as share tips on how to get around and what to do during the festive season.
Getting there and around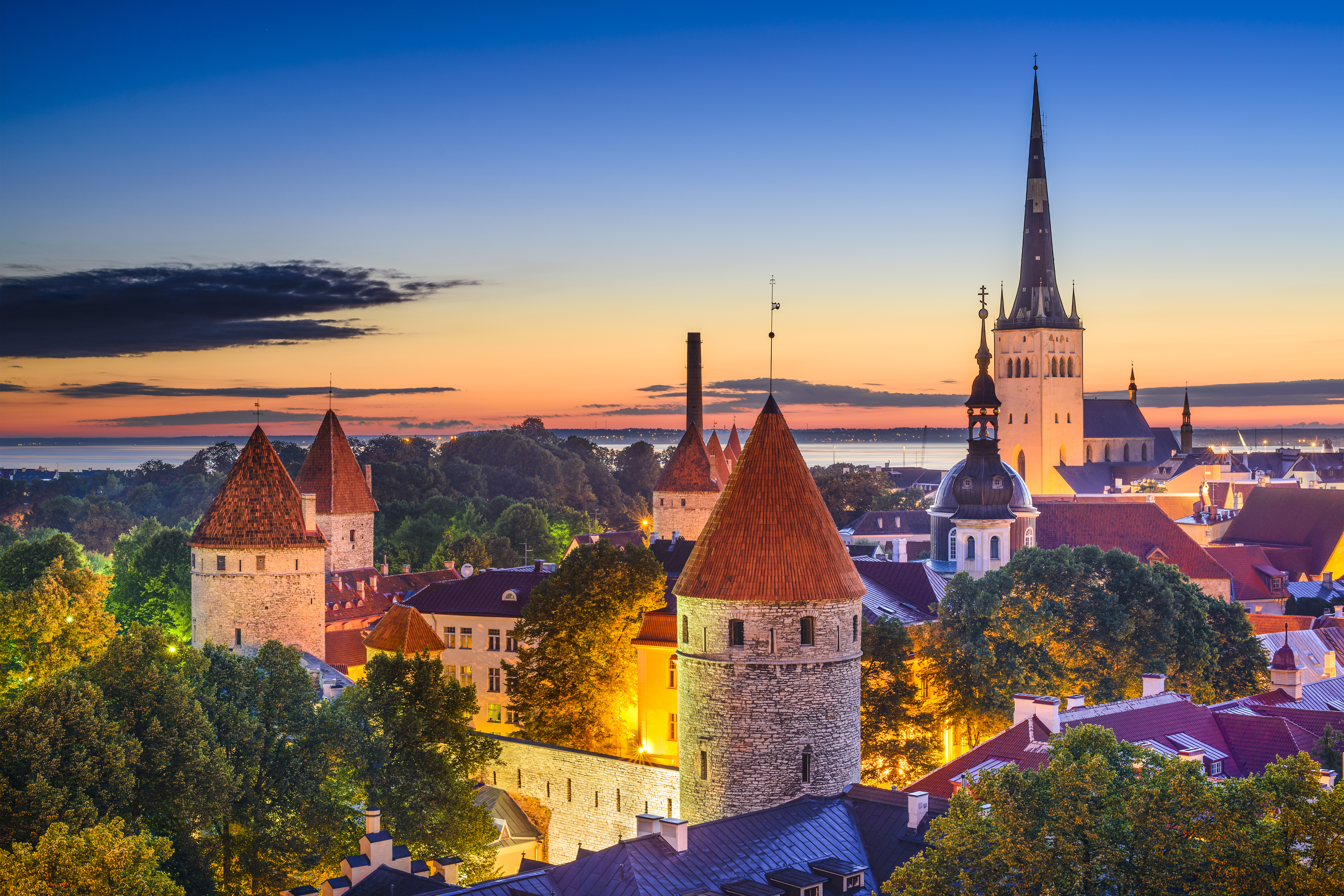 The easiest way to fly to Tallinn is to transfer via Helsinki with Finnair. Or you could spend some time in Helsinki first before carrying on to Tallinn. The flight is extremely short at around 35 minutes, but if the weather is good, you will get some great views. You can read my review of the flight from Heathrow via Helsinki here.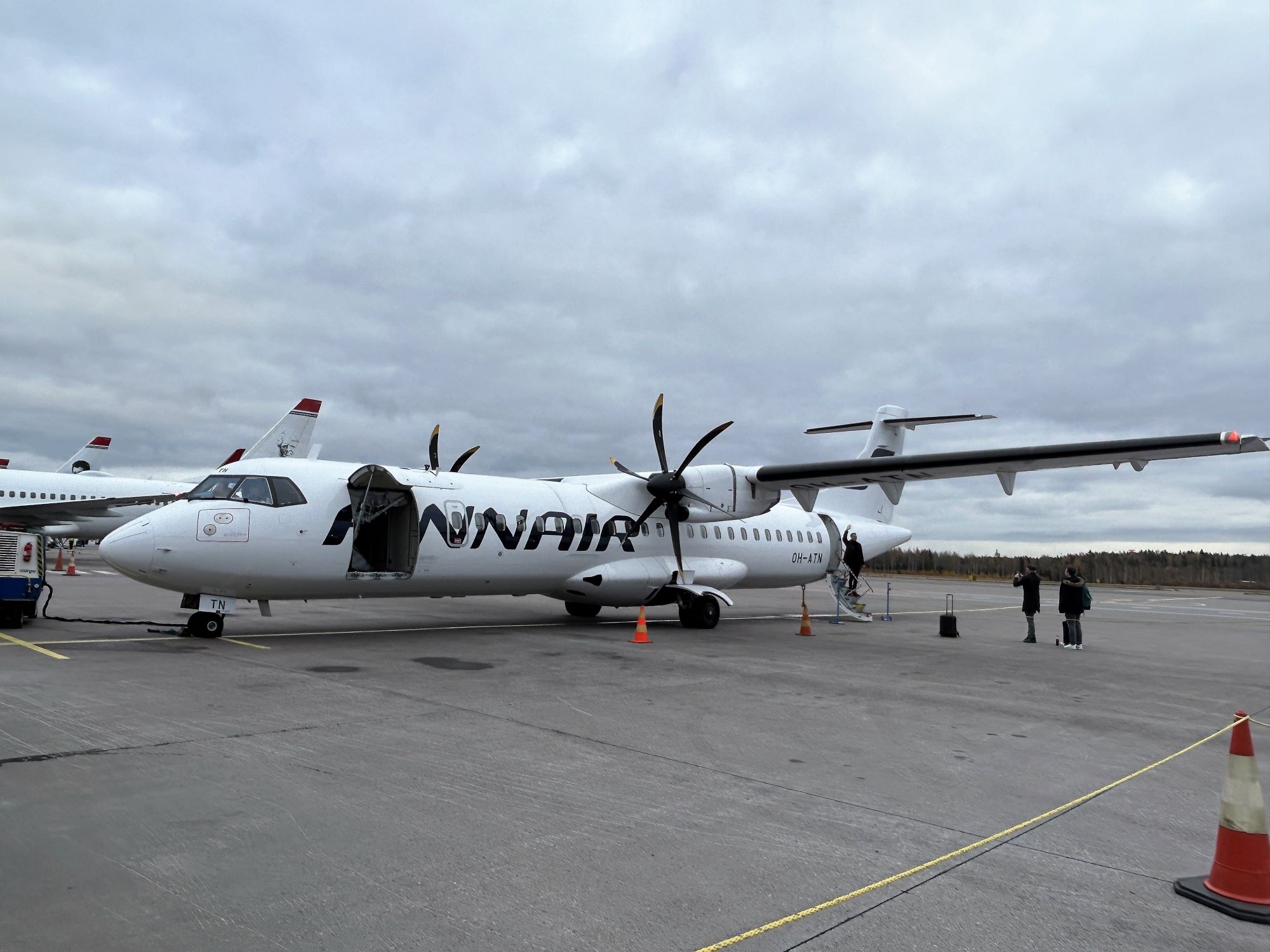 Tallinn is a small city with most attractions within walking distance of one another. Bolt is the best riding-sharing app to use there (it is where Bolt originated from), but there is plenty of public transport too with buses, trams, and trolleybuses, as well as a bike-sharing system. Uber is also available.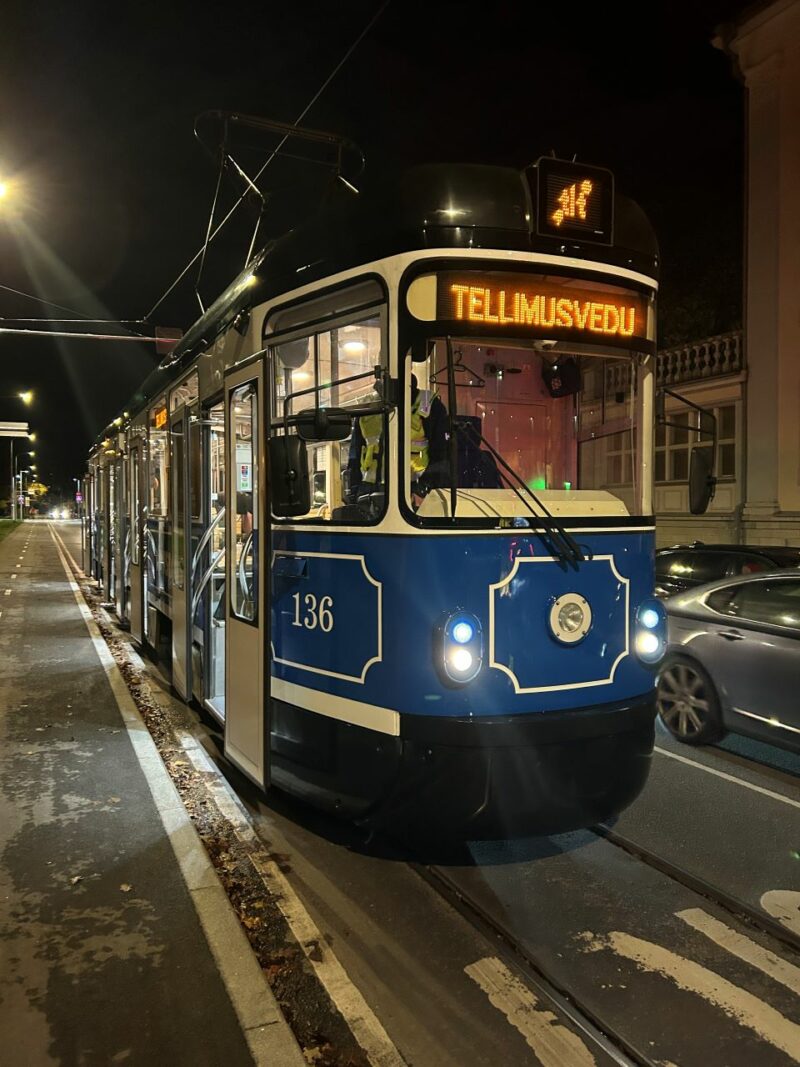 Where to stay
I have been to Tallinn twice and stayed at the new Radisson Collection hotel, which you can read about in this article. That would be my choice again due to its lovely spa and rooftop bar along with modern luxurious rooms and great views.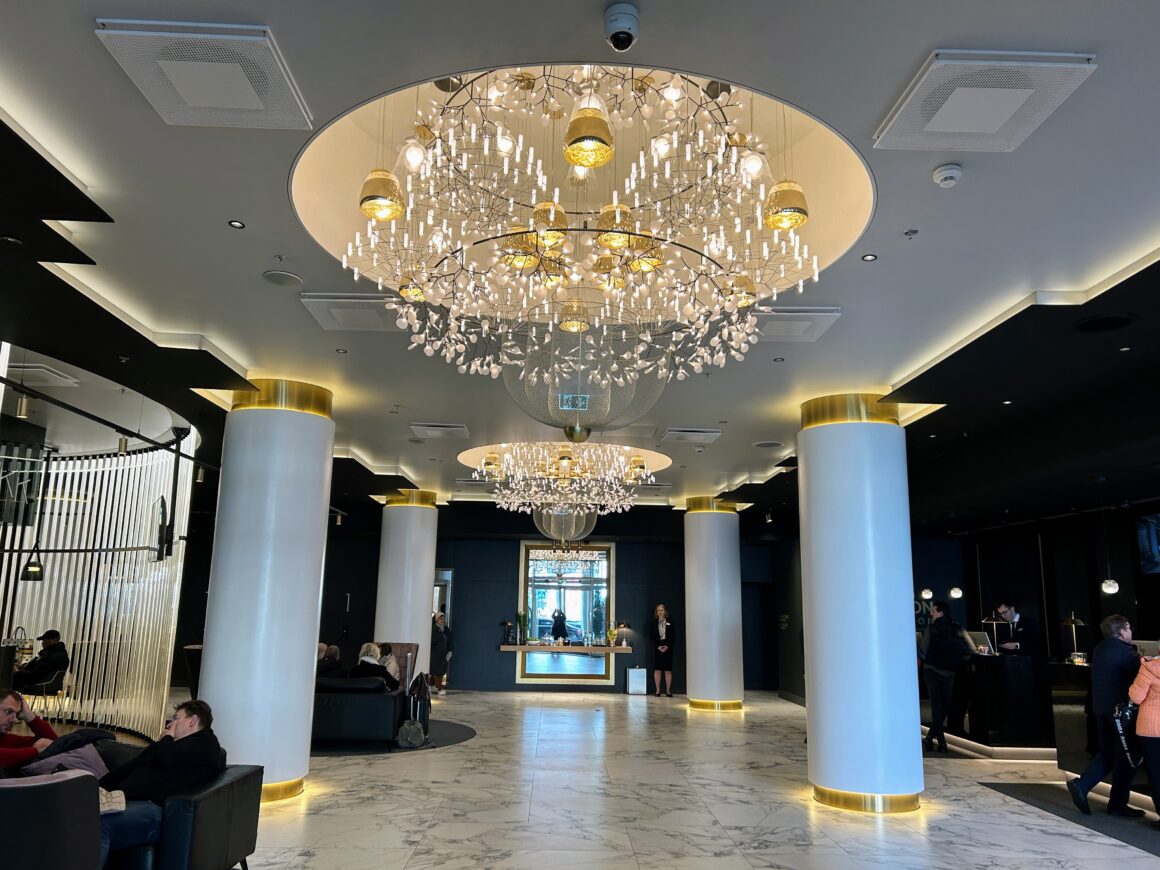 If you want to stay in the old town in something rather unique, I have also stayed at the Schlössle Hotel which is housed in one of the old buildings and has hosted celebrities and royalty. The rooms have a real sense of history and place and there is a lovely courtyard in summer. It is also part of Leading Hotels of the World.
As well as these, there is also a decent Hilton hotel between Old Town and Kadriorg Park with an outdoor terrace with barbecues, and an eforea spa, indoor pool, and fitness centre
What to see
The Old Town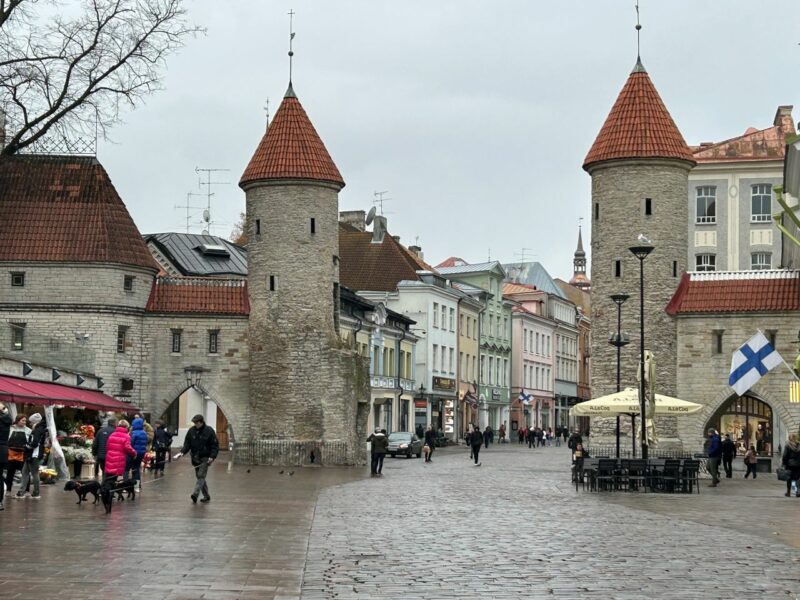 Tallinn's old town is a UNESCO World Heritage Site that is worth exploring. The cobblestone streets, mediaeval architecture, and winding alleyways feel almost fairytale-like. If you enter through the Viru gate you pass by a colourful flower market on the way.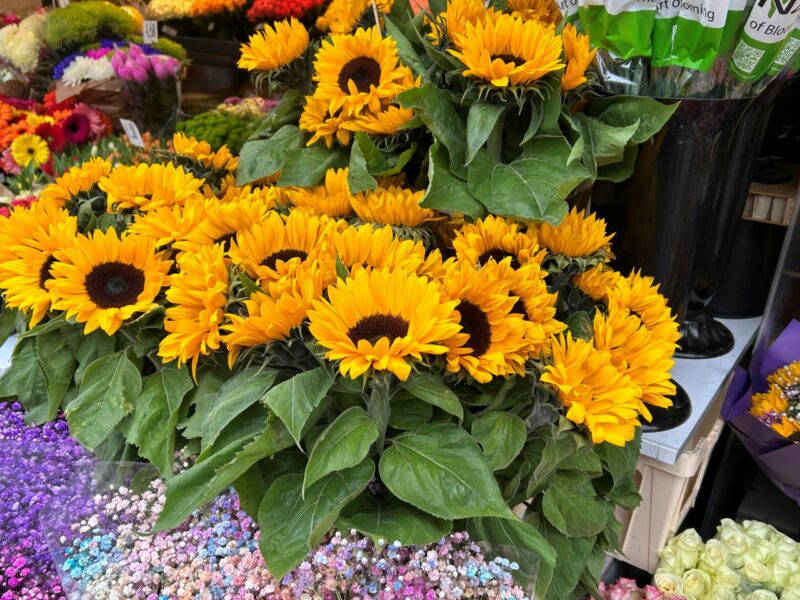 The best way to see it is with a walking tour. Reval Tours is definitely a tour with a difference from the Medieval costumes to the storytelling approach. Rather than boring you with facts and figures, the tour aims to tell you the stories – the scandal and the gossip behind each location. It was definitely a lot more interesting than a normal tour!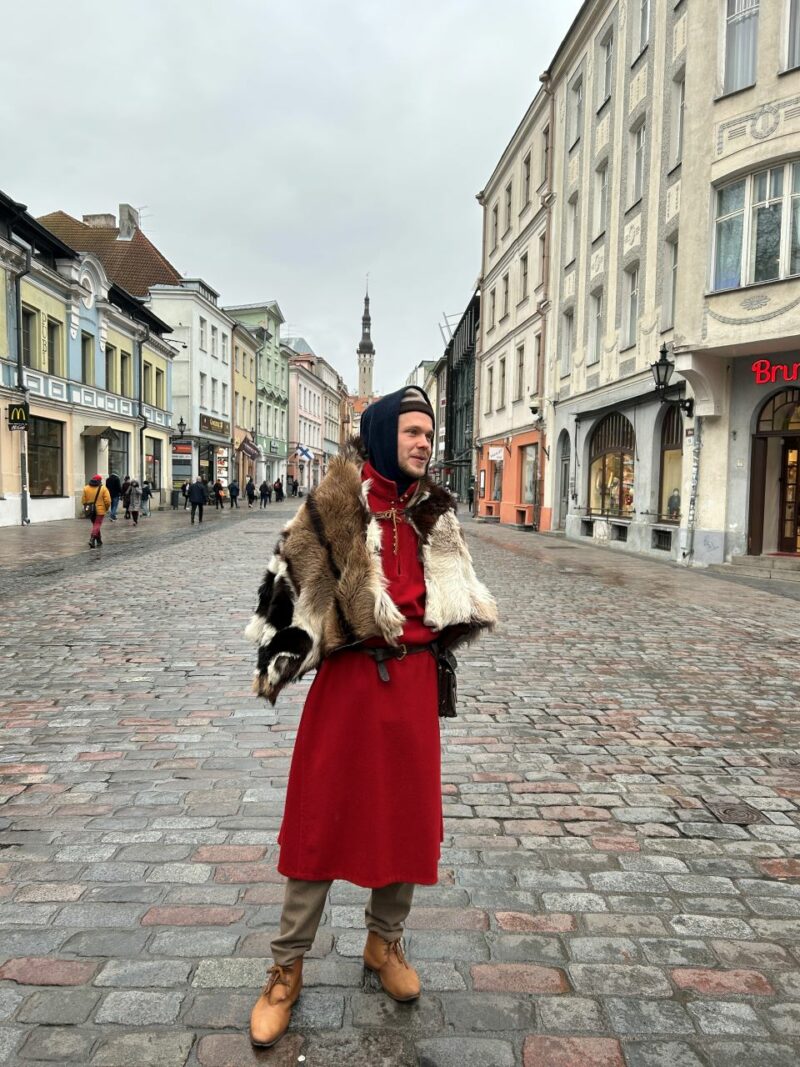 The Town Hall Square is the heart of the old town and has numerous outdoor cafes to sit and drink in the medieval architecture.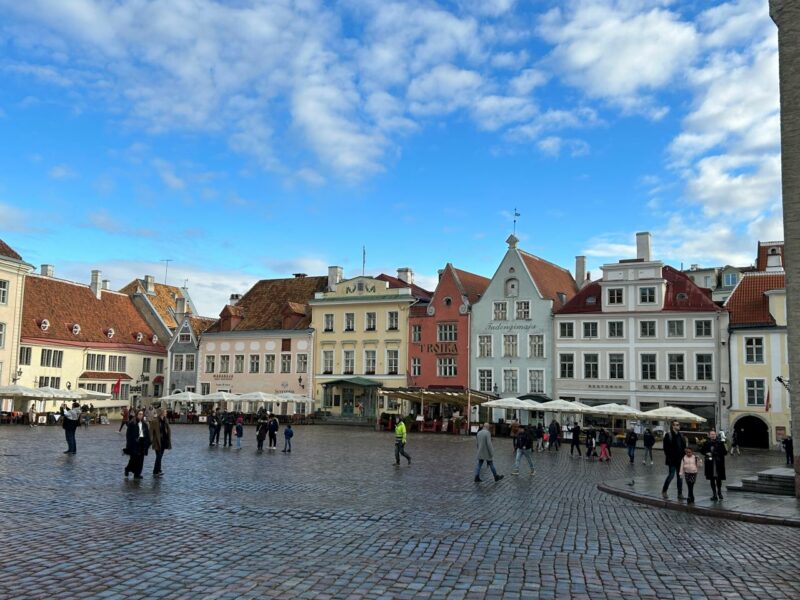 The Alexander Nevsky Cathedral is a beautiful Russian Orthodox church, and Toompea Castle provides insight into the city's history. You should also see St. Olaf's Church, which was once the tallest structure in the world.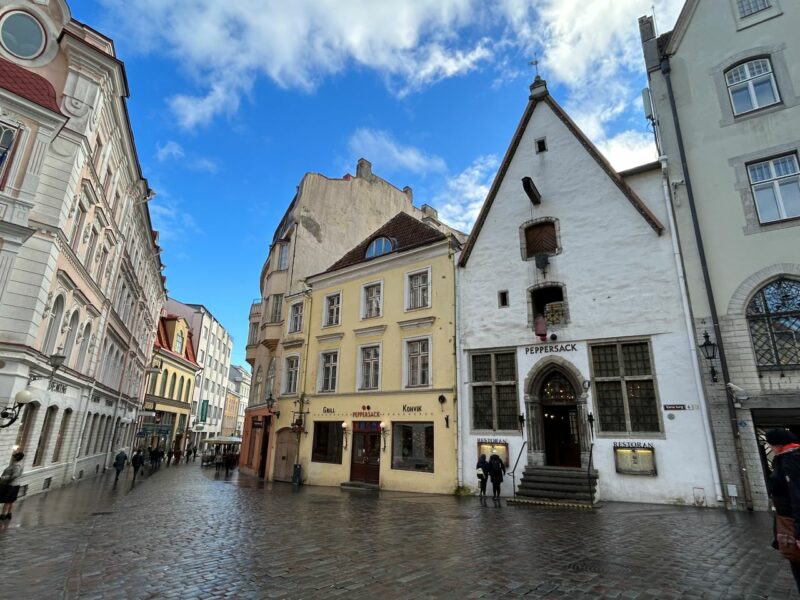 Where to eat and drink (excluding Telliskivi)
There are numerous bars in Tallin from the upmarket to the quirky. Labor bar is a rather downmarket but fun option with cocktails served in scientific beakers and random drinks such as mushroom ale! The bar Sigmund Freud is a very lively but fairly upmarket bar with a focus on cocktails.
Botaanik is on the edge of the old town with a tiny unassuming shopping front, but they take their mixology very seriously, with a focus on botanicals, of course. It's small inside as well, so reservations are recommended. Botaanik is also nominated for Top 10 Best New European Bar 2019 by the Mixology Bar Award.
As well as the restaurants mentioned in Tellsiskivi below, here are two fine dining options that I have visited and loved.
Noa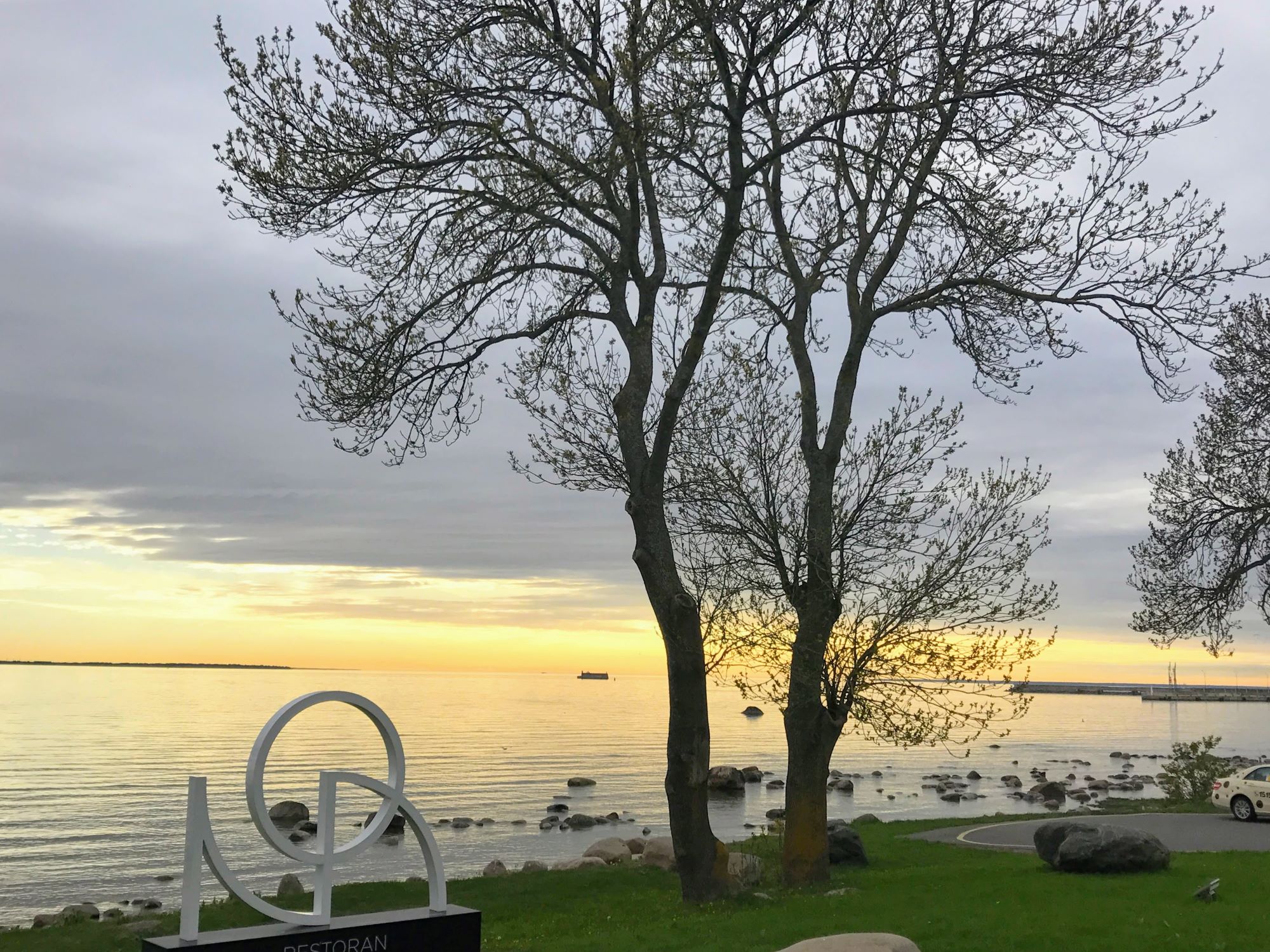 I ate at what is now Noa Chef's hall, but if you want something less fancy, the normal Noa is in the same location by the water's edge with a lovely terrace for a summertime lunch.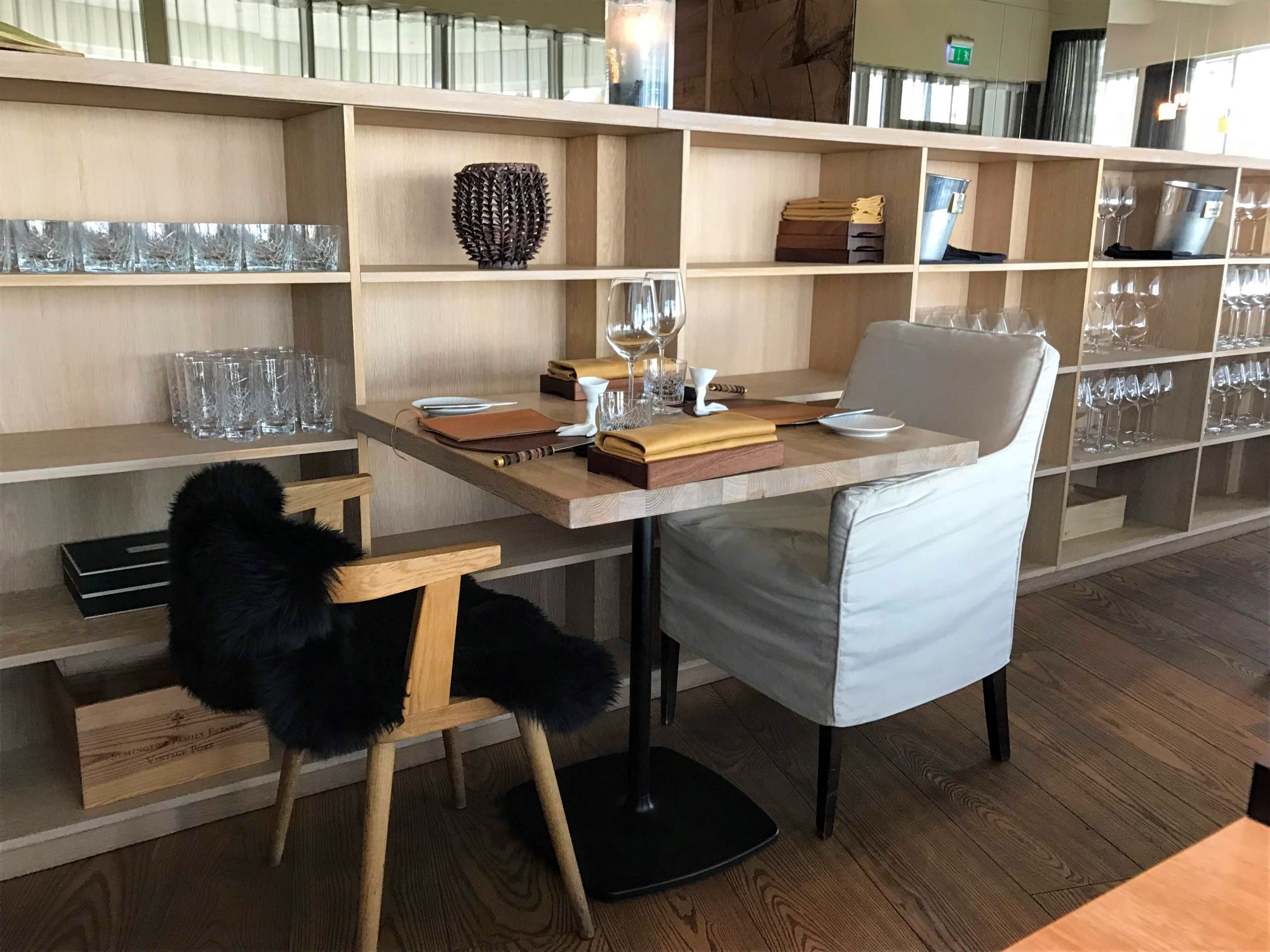 Noa Chef's Hall is now Michelin-starred since I last visited, but I absolutely loved it and said at the time it was worthy of a Michelin star. While the cuisine is modern and innovative, it also tastes and looks amazing while remaining approachable.
Mon Repos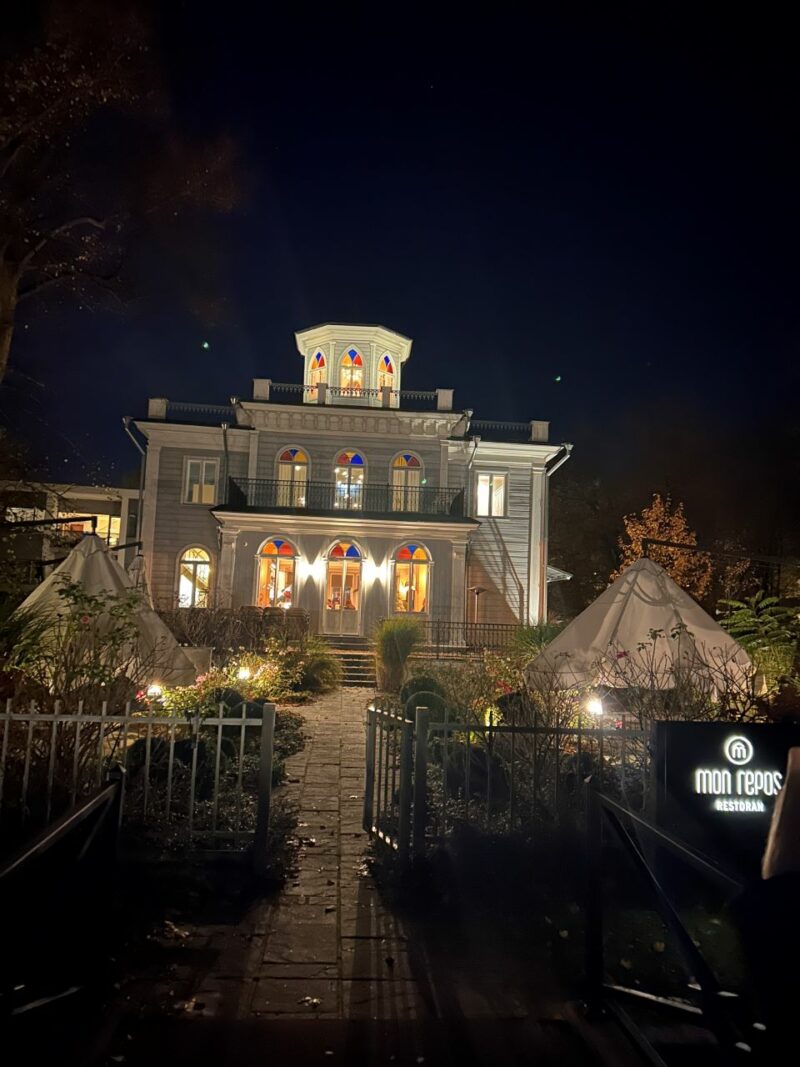 If you enjoy beautiful restaurants but prefer a more classic style of cooking, Mon Repos would be my recommendation. It would be perfect for a special occasion or romantic dinner, with its setting in an imperial summer residence overlooking Kadriorg Park. The interior blends original stained glass and panelled ceilings with modern furnishings.
Telliskivi Creative City – food, street art and shopping
Telliskivi Creative City is a creative neighbourhood that has been redeveloped from a former industrial area into a centre for art, culture, and entertainment. The neighbourhood is home to a variety of galleries, studios, cafes, and shops. It is particularly known for its street art that adorns many of the area's buildings.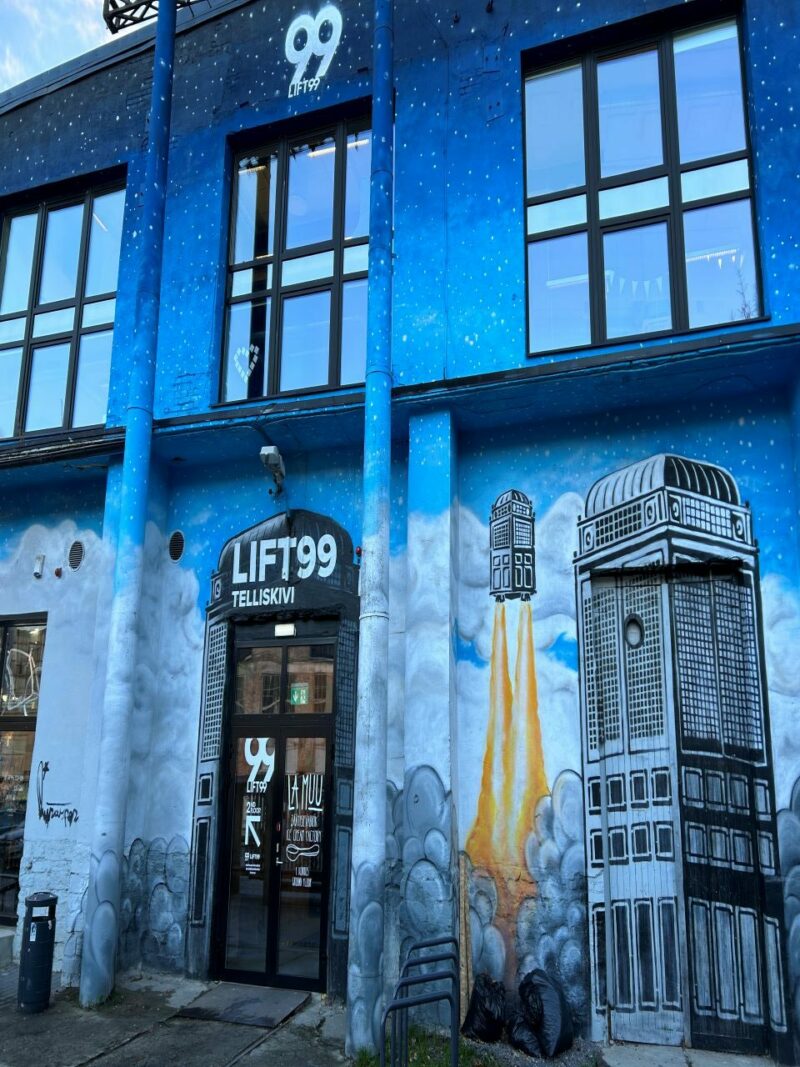 There is also the Estonian equivalent of Bansky with The Dance of Death mural which was created by the Estonian street artist Edward von Lõngus in 2017. TThe mural depicts Endel, a former soldier and an eccentric local character who was known for his habit of carrying a stick with him everywhere he went. In the mural, Endel is surrounded by a group of skeletons, symbolizing the Dance of Death.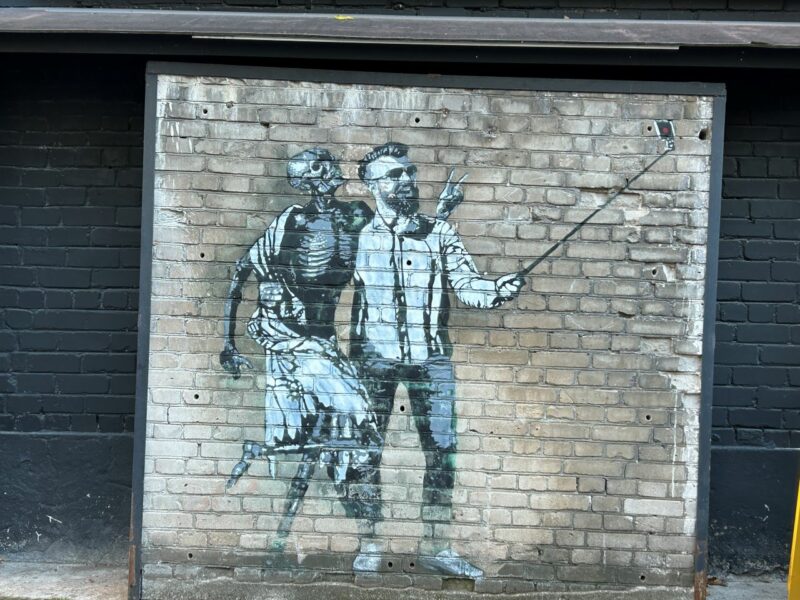 There is also a lovely shopping arcade with unique local businesses.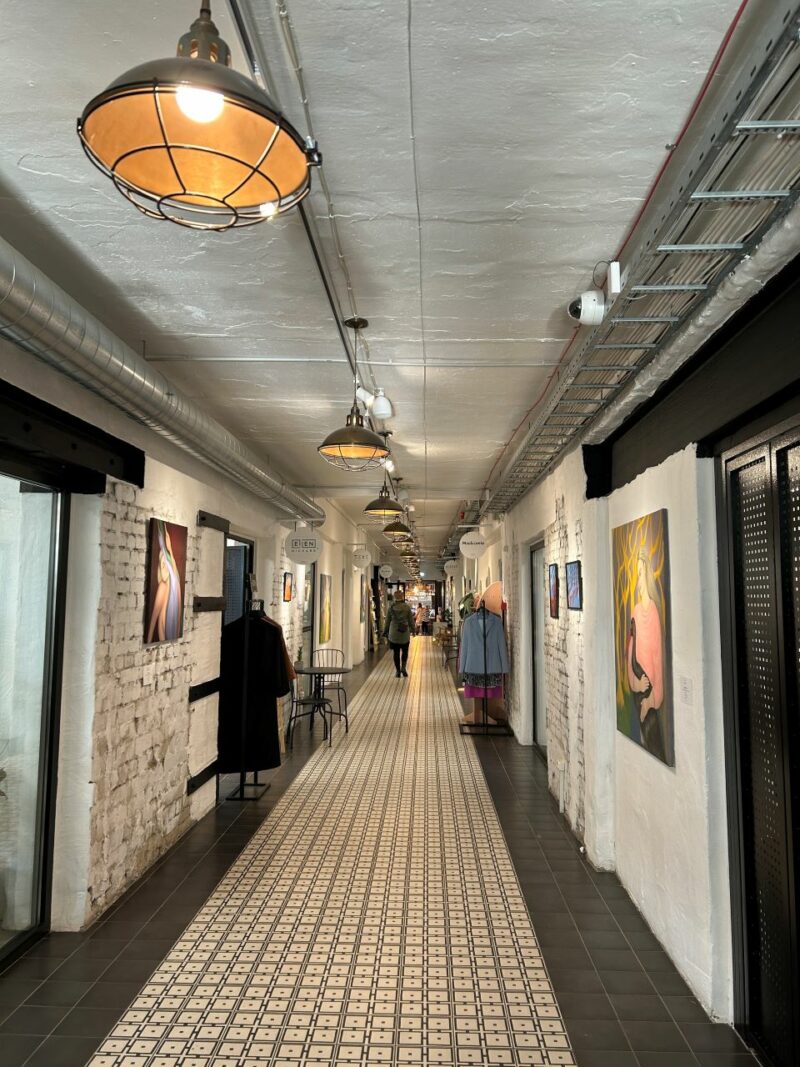 Food and drink in Telliskivi
There are plenty of restaurants and cafes around in this area. If you are looking for something casual and delicious, we ate at Rock Paper Scissors (KPK) which has a 100% gluten-free kitchen. Cider is a big thing in Tallinn in both non-alcoholic form and the good stuff!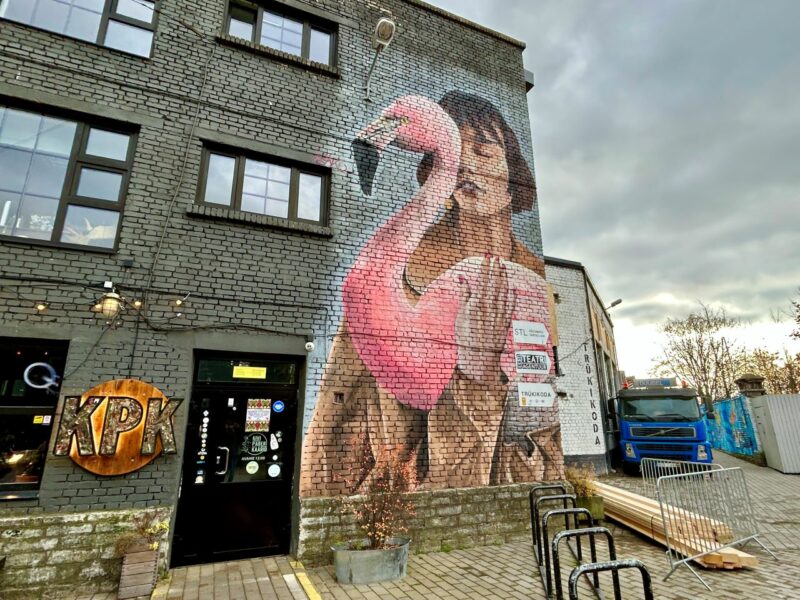 For something a little grander I'd also recommend F-Hoone with its international dishes and beautiful architecture. Many visit F-Hoone to try their well-known spicy salmon and coconut soup. The drink list includes a wide selection of artisan beers and ciders as well as cocktails.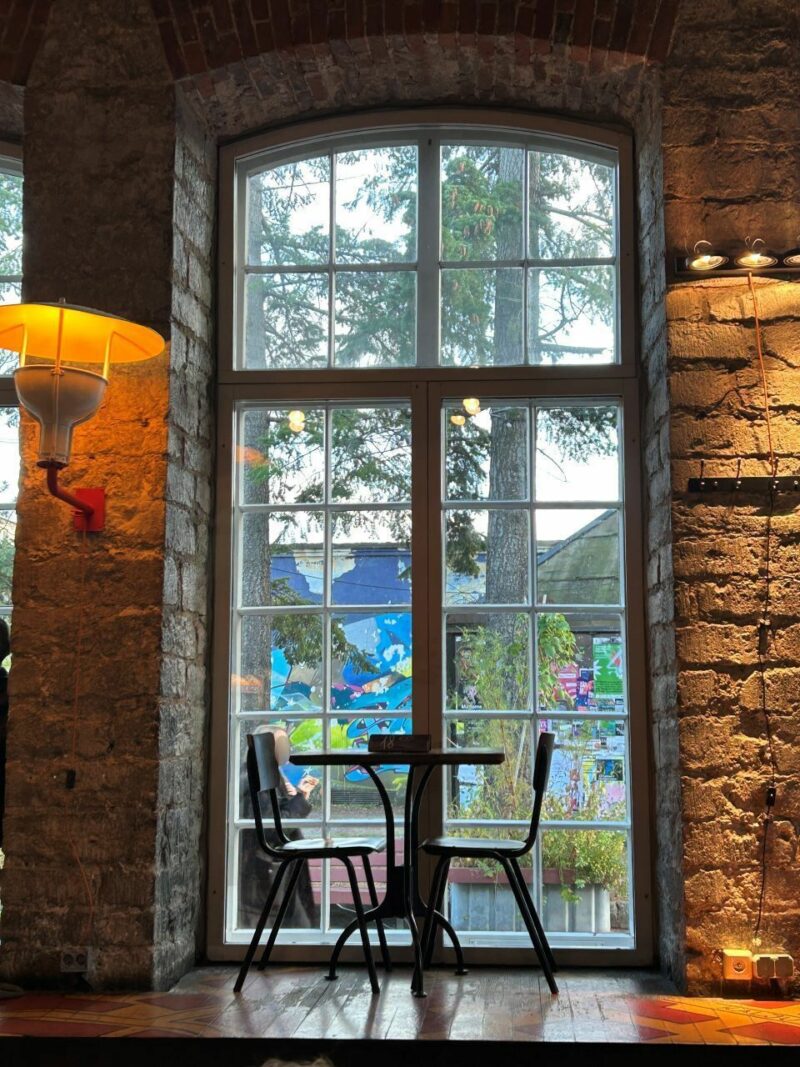 For dessert, I recommend trying the La Muu ice cream shop – but be warned, if you try the black ice cream, you will end up with a black tongue for a while (it tasted good, though). They also have a number of Vegan options.
Nearby towards the market is an area to have a few drinks or a meal in a quirky setting with the Locamotive Restaurant Peatus. The buildings, which were built in 1873–1874, were used as a train depot for maintaining and housing locomotives and rail-cars until spring 2015. Symbolically, two rail-cars – the dining car of a Moscow train and the passenger car with leather seats of Edelaraudtee – were left in front of the former train depot of the Baltic Station. These two rail-cars are what Peatus ('stop' in Estonian) is made of. You can stop for a meal, morning coffee or a few drinks. In the evenings, they host different events, bands and DJs.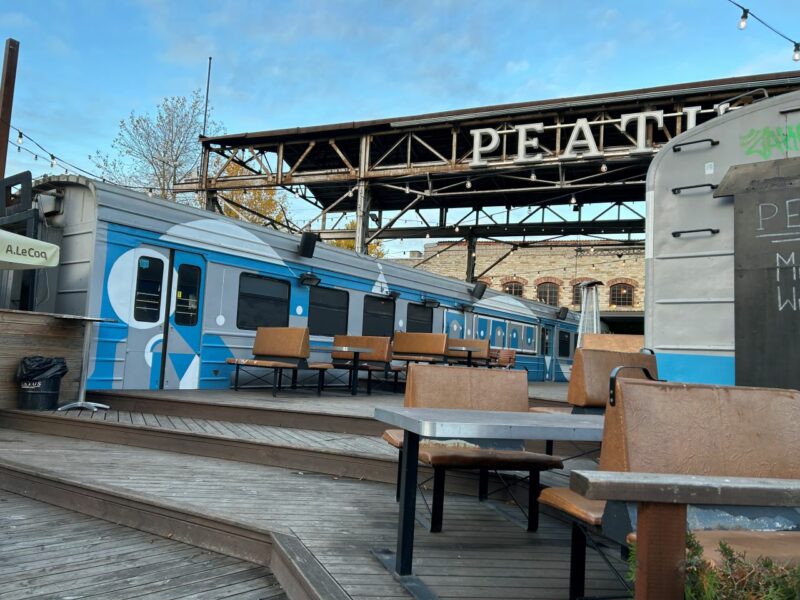 If you are gin lover, you must visit Junimperium for a tour and tasting. The bar also serves cocktails, and you can buy the gin to take home where (and some of them at Duty-free at the airport too). They have won lots of awards, and I can see why as their gin was outstanding (although after the fifth sample they all tasted amazing – hic!).
Balti Jaam Market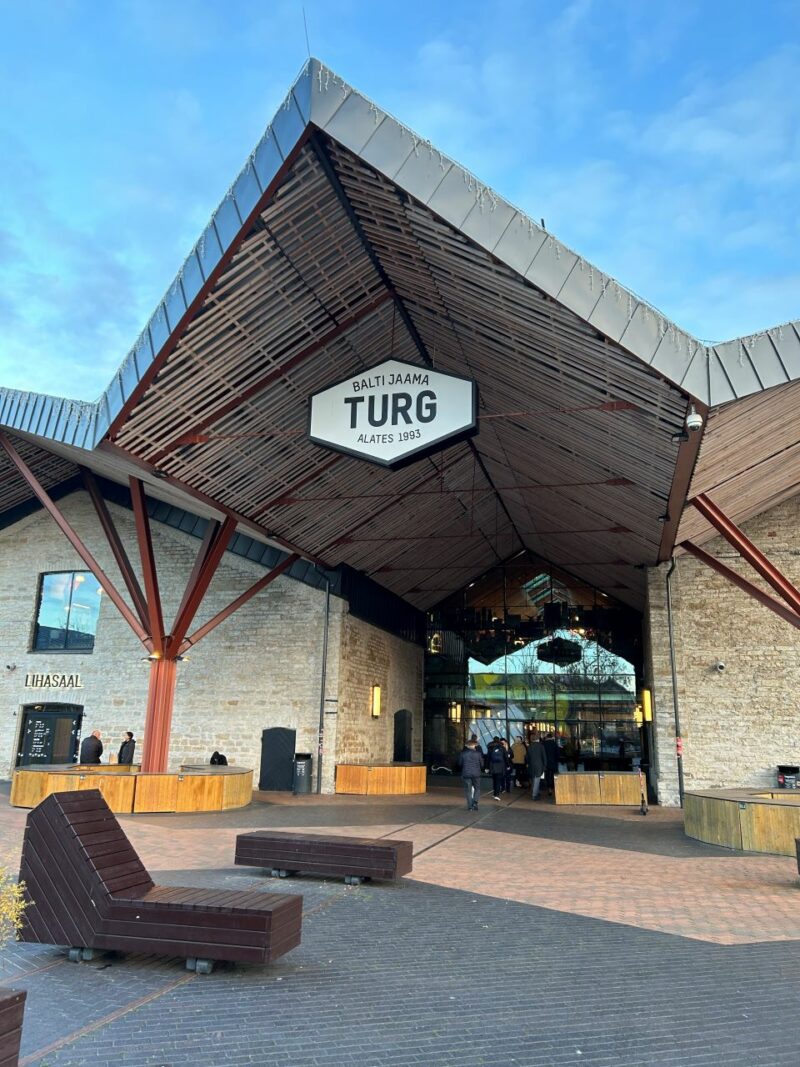 Balti Jaam Market is also worth a visit if you are a foodie or want to do some shopping for local crafts. The huge hall is impressive and has three floors. It is a few minutes walk from the main Telliskivi area.
On the underground floor, there is a supermarket, a sports club, and various services. On the ground floor, there is a large hall for fish and meat, vegetables, and a street food area with nearly 20 dining options. There is everything from bread and cheese to chocolates and local delicacies. The first floor is mainly devoted to Estonian design and crafts, clothing, household goods, and antiques.
Christmas Markets and Events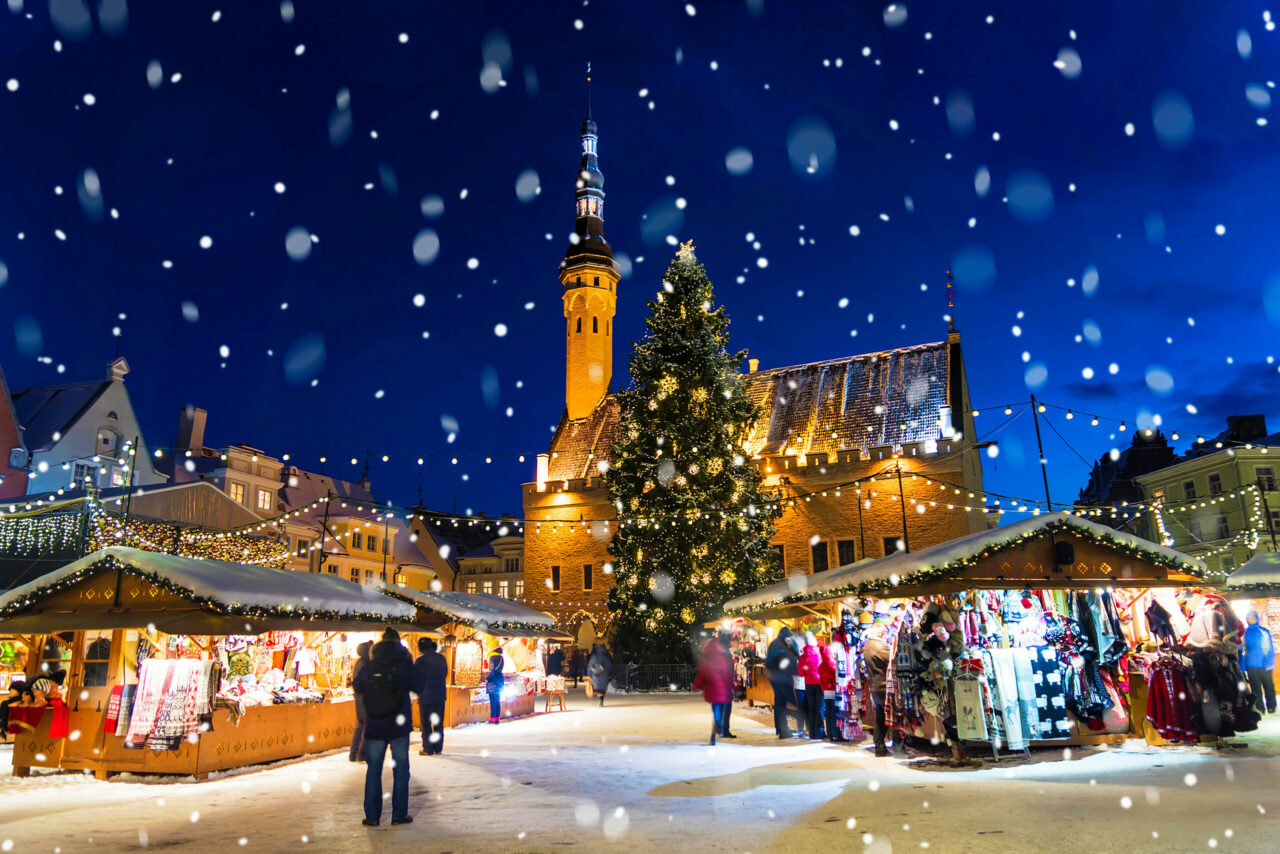 Tallinn is a magical destination during the holiday season, with a variety of Christmas markets and activities. The Town Hall Square Christmas market is one of the most popular, with stalls selling handmade crafts, food, and drink. Visitors can also enjoy the Christmas lights and decorations that adorn the city's streets and buildings. Other holiday activities include ice skating or going to a Christmas concert or ballet.
You can find out more about Tallinn here.