This article will focus on the most convenient options, rather than the cheaper off site parking.
Short and weekend breaks
If you are staying away over a weekend, there are a couple of options that you would probably normally not consider, expecting them to be too expensive.
POD Parking terminal 5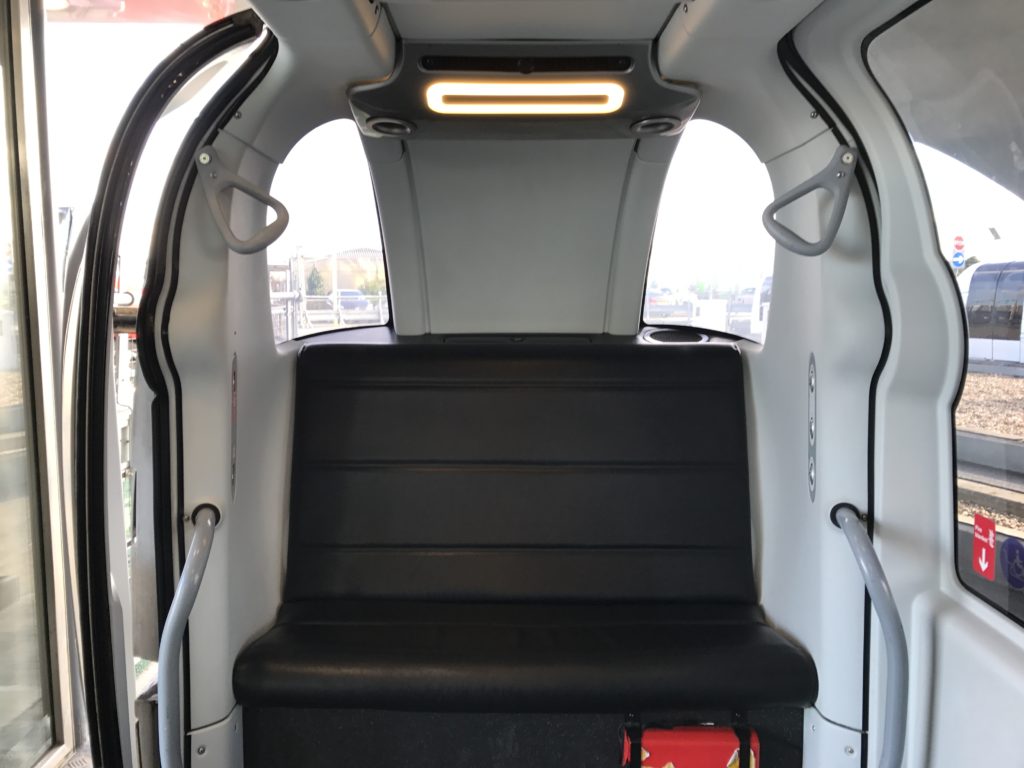 EDIT: Jan 22 – Pods are currently suspended and instead a regular minibus service is in place.
This is one of my favourite parking options, mainly because it is fun as well as convenient. I'm sure if you have kids they would enjoy the ride too. I used this recently as it was £20 cheaper than using my usual meet and greet company at a weekend. Over a weekend, it usually around £35-57 for 2-3 days.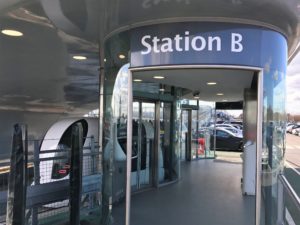 You pre-book at the official Heathrow parking website, then drive into the car park and park in any space. There are 2 stations, A and B, so you simply walk to the nearest one where the PODs are waiting. The car park is not particularly big, so it is not far to walk to the nearest station. The PODs are driverless and pretty much automatic.
You select where you are going (terminal 5 in this case) on the touchscreen. The doors then open into the 4 seat POD automatically. Once inside, you choose when to close the doors and start the POD on its journey. The POD deposits you in the short term car park, opposite the North end of Terminal 5 on the departures level. Just a few short steps and you are inside the terminal. As you are at the North end of the terminal, you may wish to use the automatic self bag drop which I reviewed here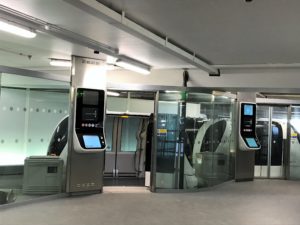 I find it a very quick and convenient option, as there is no need to wait for anyone to hand in keys.
You can also use the PODs if you use the Thistle Hotel and pay the additional £5 per person fee. The Thistle hotel is right next to the POD parking and has a gate into the car park. However, based on my Roving Reporter's experience, I would not recommend staying there.
You can usually get 7% cashback via Topcashback on the official Heathrow parking. It's free to join here. If you haven't already joined Heathrow rewards, it is also worth doing this prior to purchasing parking. You will earn points on parking, shopping and dining at Heathrow which can be redeemed for Avios and other frequent flyer schemes or money off shopping or parking. You read more about it here.
Short term car park
If you are only going for a short break at a weekend, there are often deals to be had via the Heathrow official parking website. This has to be the most convenient out of all the options as you simply prepay, park where you like and go into the terminal.
Longer holidays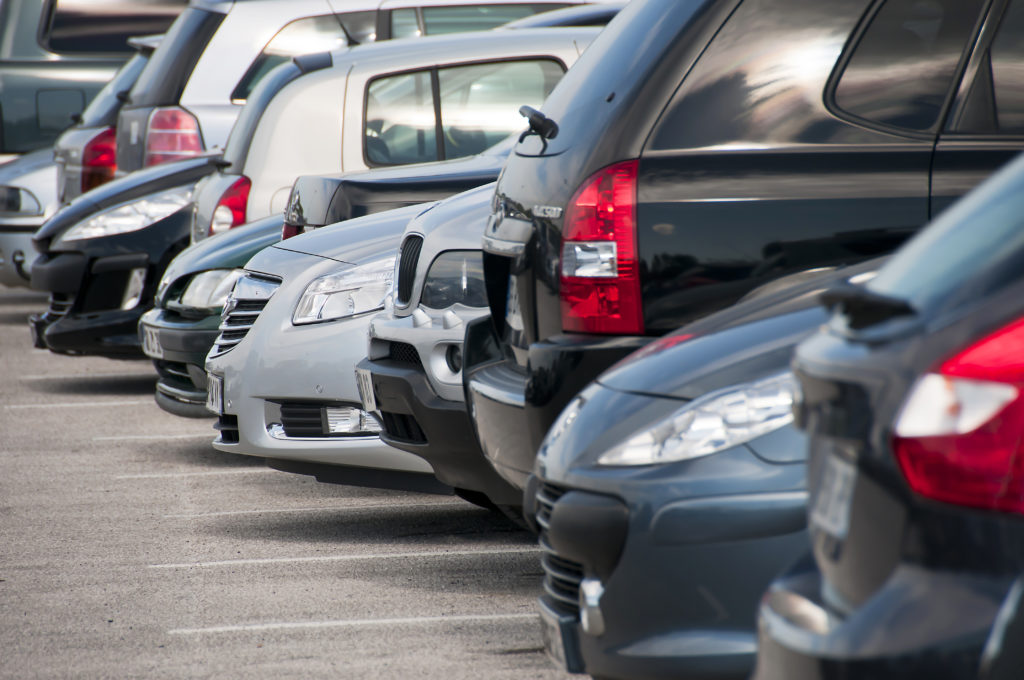 I usually book 'meet and greet' parking through FHR. FHR offer a variety of parking options, including several meet and greet companies. The 2 companies I have used are Business Meet and Greet and Meteor. I have been happy with the service from both companies. I mainly use Business Meet and Greet which are part of Purple Parking. You simply park in the short term car park, hand your keys in at their desk by the lifts and then are on your way.
Alternatively, Heathrow airport also own Good to go parking, which is generally cheaper than the official Heathrow parking website. The catch is that it is aimed at leisure travellers, so you have to stay a Saturday night to use it. You can also get around 7% back via TopCashback. If you aren't staying a Saturday night, the next best option would be the long stay parking at Heathrow via the official Heathrow parking website.