Turkish Airlines is rapidly expanding, with a current fleet of 414 aircraft flying to more destinations than any other airline and more routes and aircraft orders confirmed.
Turkish is part of Star Alliance status and offers a status match to several airlines including BA. With Turkish Gold status, you can get lounge access, Heathrow Express upgrades, extra baggage, priority check-in and more. You can also earn and redeem points with 26 Star Alliance member airlines. You can find all the details in this article.
On the way to attend the new Turkish Airlines menu press trip, I flew in business class from Heathrow to Istanbul on a late afternoon flight (16:40-22:30). With the rapid expansion and handy status match in their loyalty scheme, I think it's time to see what travelling in business class with Turkish Airlines is really like!
Booking and Fares
It's easy to book a flight with Turkish Airlines on the website or app. Remember to add the number of your preferred loyalty scheme in the Star Alliance when booking! I chose to collect KrisFlyer miles on this route.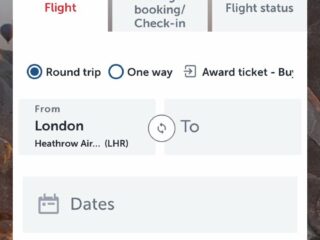 A return flight from London Heathrow to Istanbul starts from £338 in Economy Class and £1,182 in Business Class.
When flying in business class, you can take two cabin bags as long as they are 23x40x55cm or smaller and the weight of each bag does not exceed 8kg (16kg total). You can also bring a personal bag with you as long as it's not larger than 40x30x55cm and no heavier than 4kg.
The maximum weight of one piece of baggage (not more than 158 cm in size) is 32 kg for Business Class.
Check-In and Fast-Track Security
Before checking in, you can choose your seats using the app or website. Ensure you do this early – I have the last window seat available.
You can check in using the Turkish Airlines app 24 hours before your flight departure. After adding your passport details, you can choose your seat and select special meals. I found the app relatively slow, and there were lots of errors when I tried to input my details. I ended up switching to a laptop to check in.
After a short journey to Heathrow Terminal 2 from The Radisson Heathrow, I had a short walk to the Turkish Airlines business class check-in area. Although I was travelling with just hand luggage due to trying out WizzAir later in the week, I was able to print my boarding pass.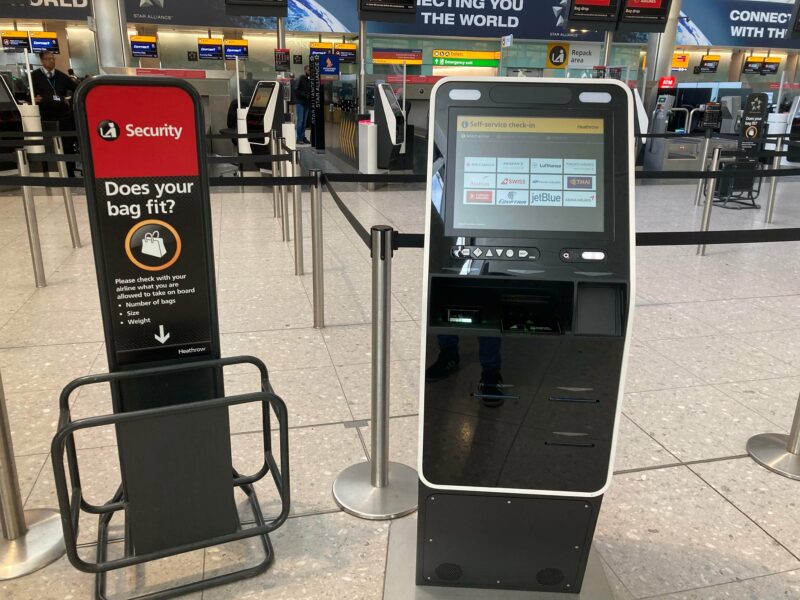 I headed over to fast-track security. There were only two security belts open rather than the usual four, so the queue was longer and slower moving than usual. However, it was much quicker than the non-fast-track queue.
What Lounges Can You Use at Heathrow Airport When Flying with Turkish Airlines?
You can use all Star Alliance lounges when flying with Turkish Airlines. This means that at Heathrow Terminal 2, you can use:
United Club Lounge
Singapore Airlines SilverKris Lounge
Lufthansa Business Lounge
Air Canada lounge.
I spent around 30 minutes in the Lufthansa lounge before heading to the Air Canada Lounge. I will be posting a full review of the Air Canada Lounge soon.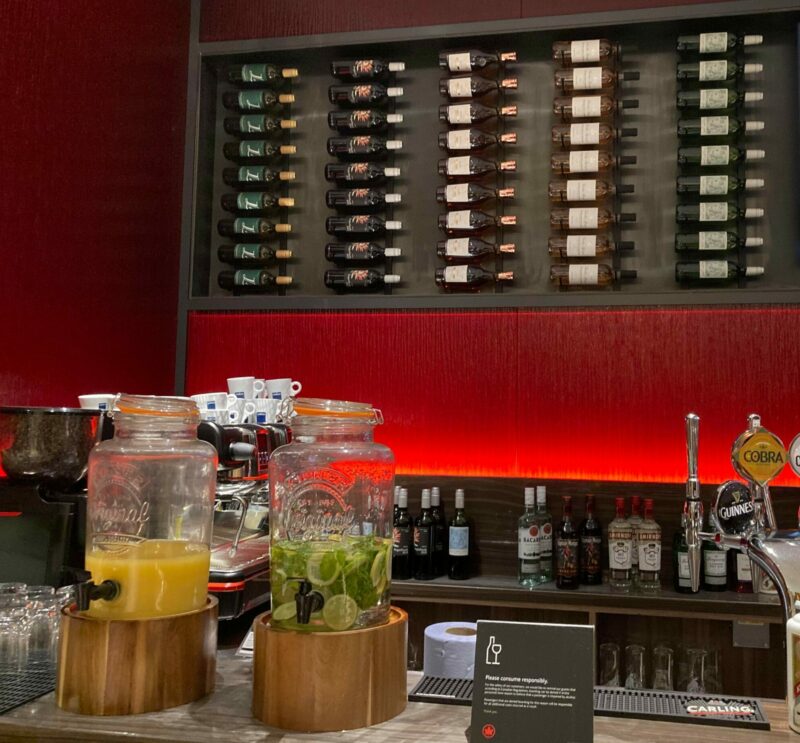 The Air Canada Lounge was very near the boarding gate. We boarded on time, and everything went smoothly.
Boarding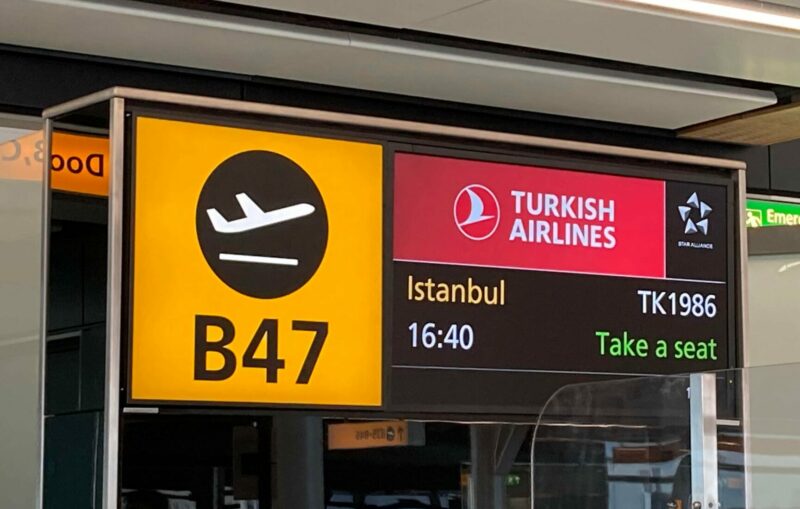 When we arrived at the gate, we queued straight away to be the first on the plane.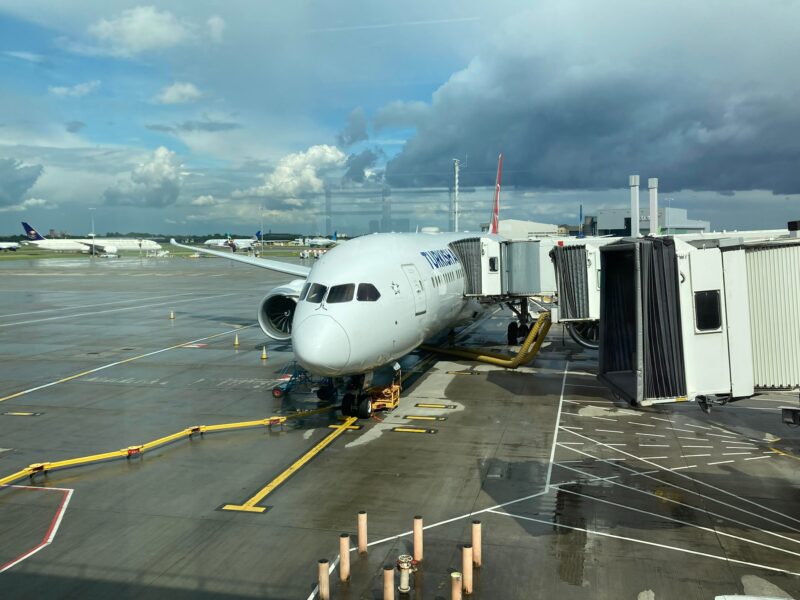 You can also board in the priority lane if you're not travelling in business class but hold Star Alliance Gold or above.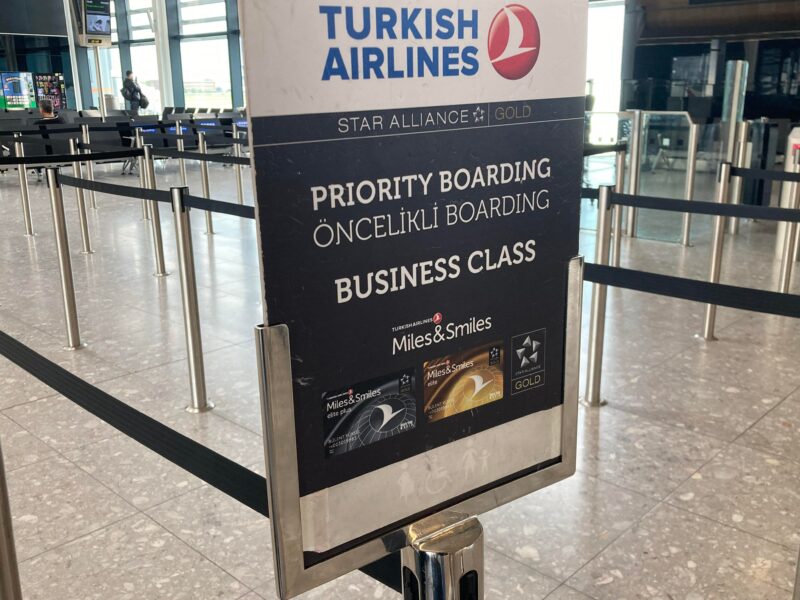 We were directed left into the business class cabin when boarding the plane. I prefer this plane layout because you don't get the whole flight walking through the business class cabin to board.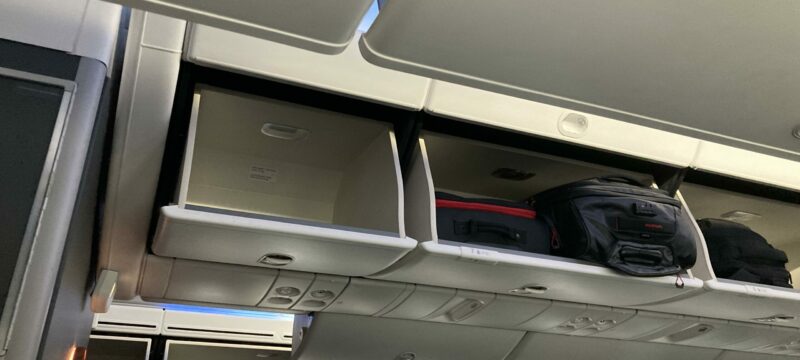 I had chosen seat 8K, a window seat right at the back of the business class cabin.
On-Board
The plane was organised in a 1-2-1 formation with single window seat seats and two seats together in the middle. The console position alternates on each row so some seats are closer to the window and have the console table on the aisle which gives slightly more privacy and less chance of being knocked as people pass.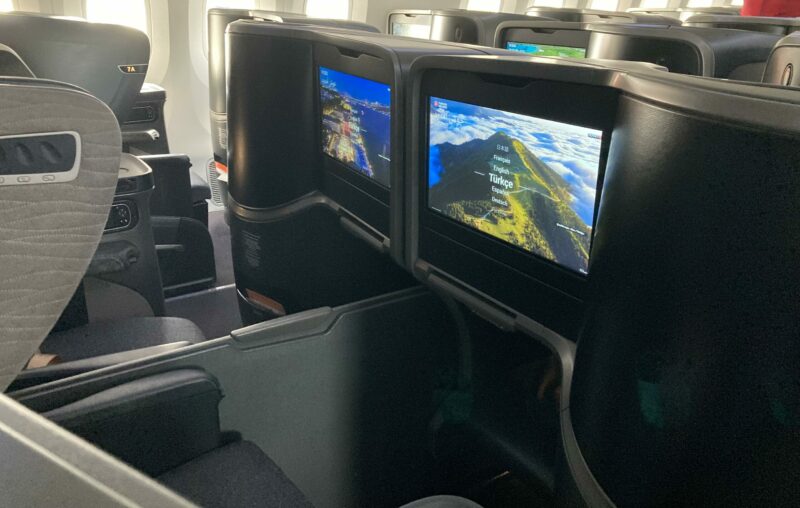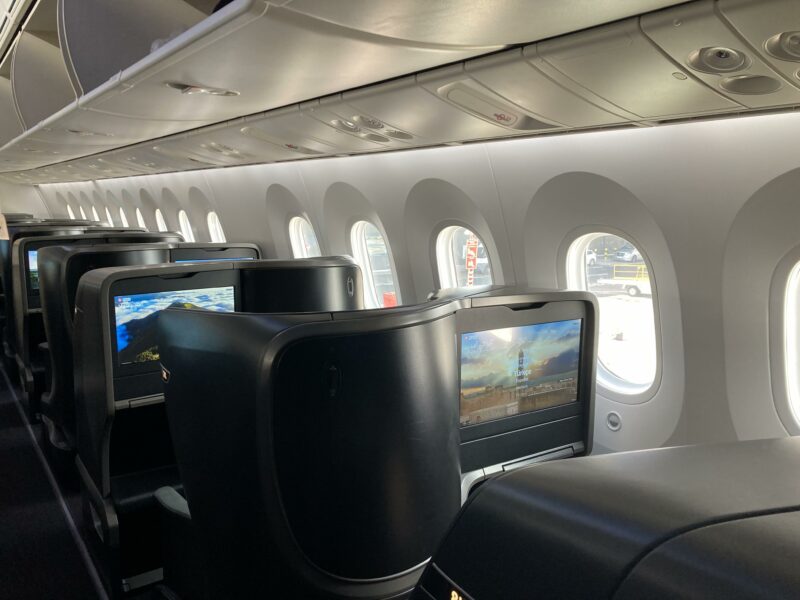 The safety video was played on the inflight entertainment systems.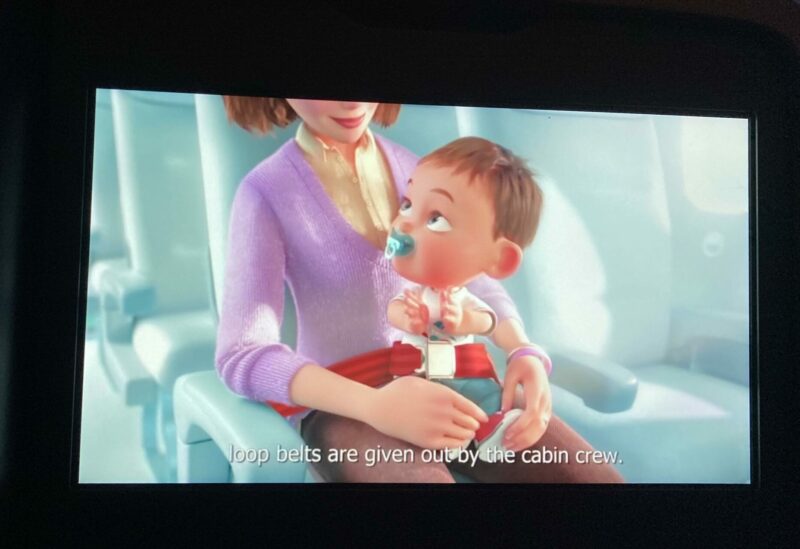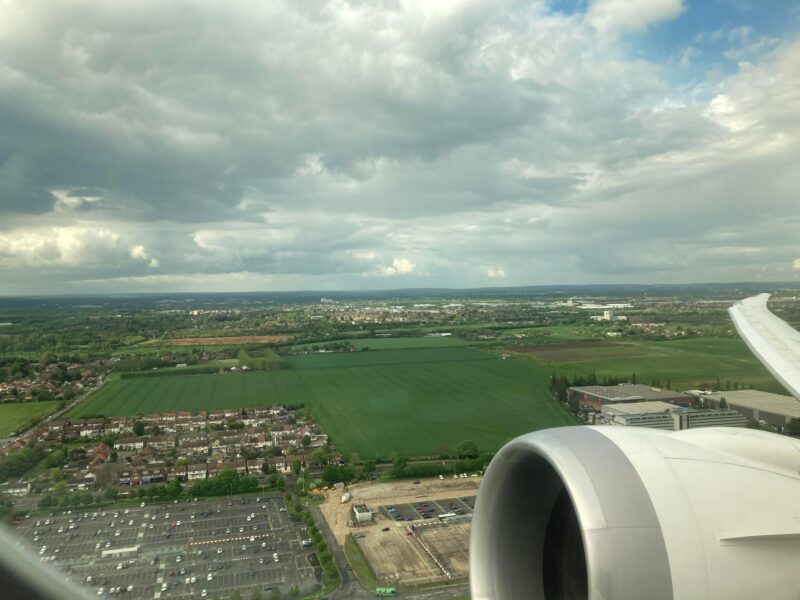 After takeoff, we were offered a welcome drink. I chose a raspberry lemonade. The other options included other types of lemonade and water.

The Seat and Controls
Overall, I was impressed with the Turkish Airlines business class seating. My single window seat was very private, with all the controls needed. The head pillow came out at the sides, and the seat was comfortable.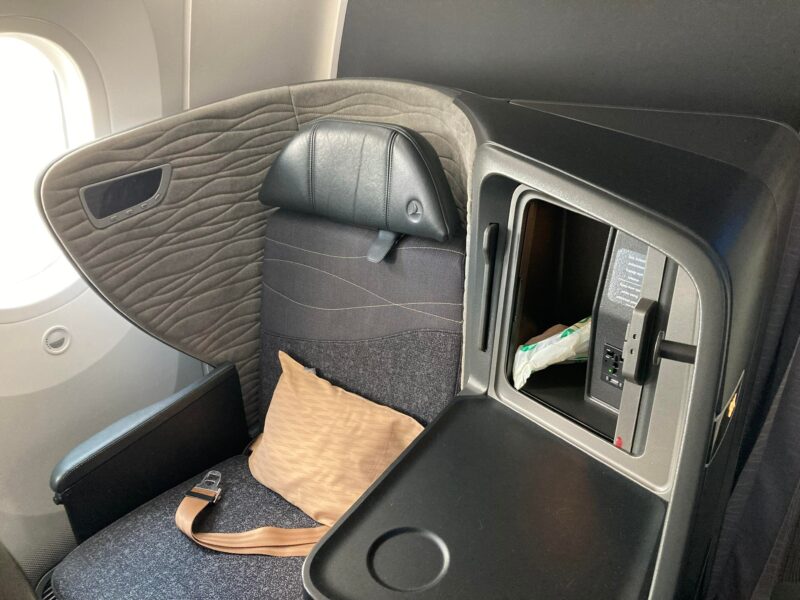 There was enough legroom to stretch out fully when sitting or lying down. I would have happily flown long haul in this seating arrangement.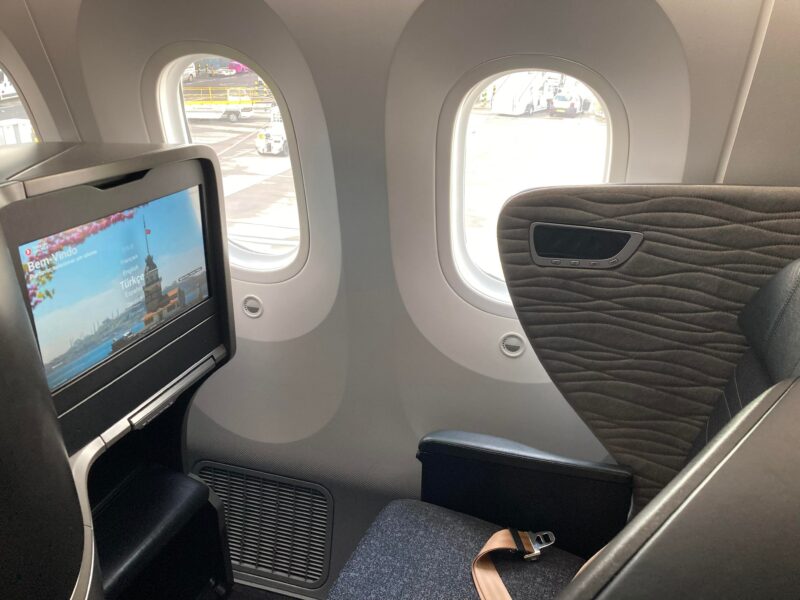 The tray table had different size options and pulled in and out to reflect the seating position chosen.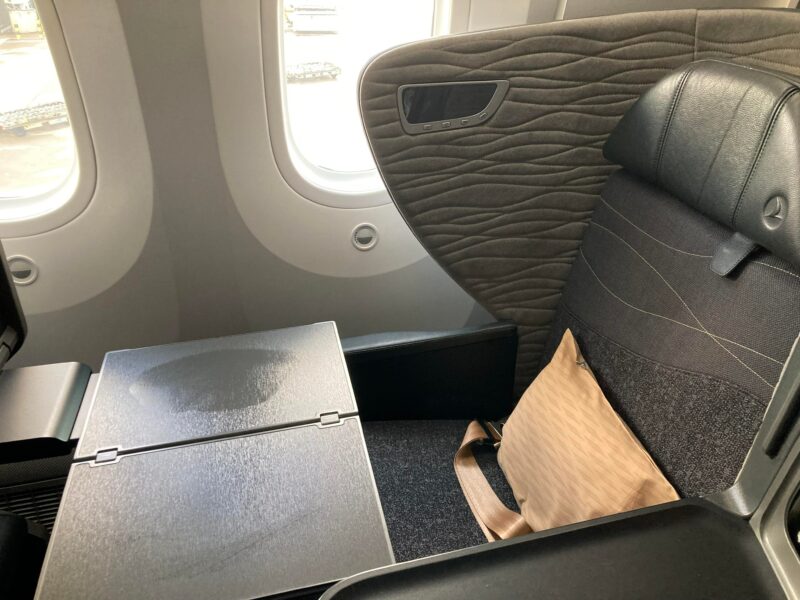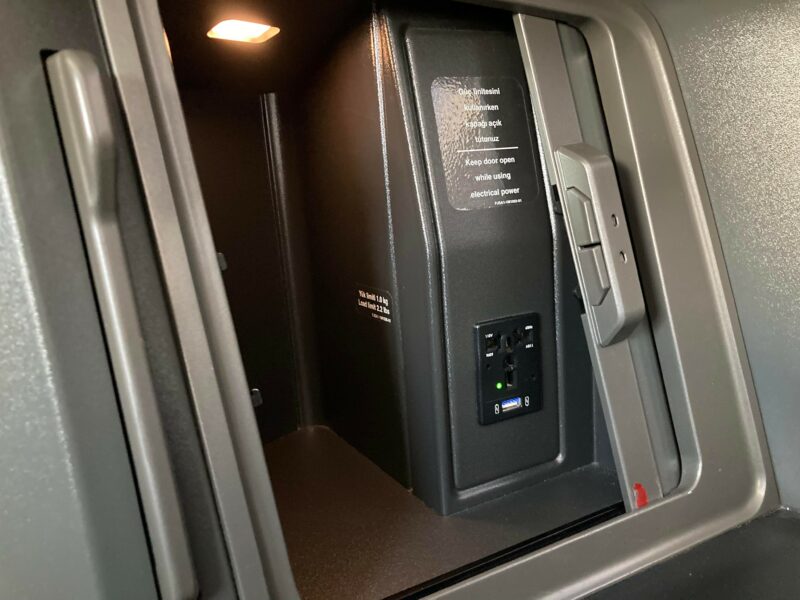 The storage compartment was spacious, but I prefer their design in Finnair's business class when it's next to your seat.
The seat controls were extensive and done on a touch screen.
In-Flight Entertainment
Overall, the flight entertainment was very good. The screens were large and responded well to touch. There are lots of films and TV programs on offer, as well as options to watch live news channels.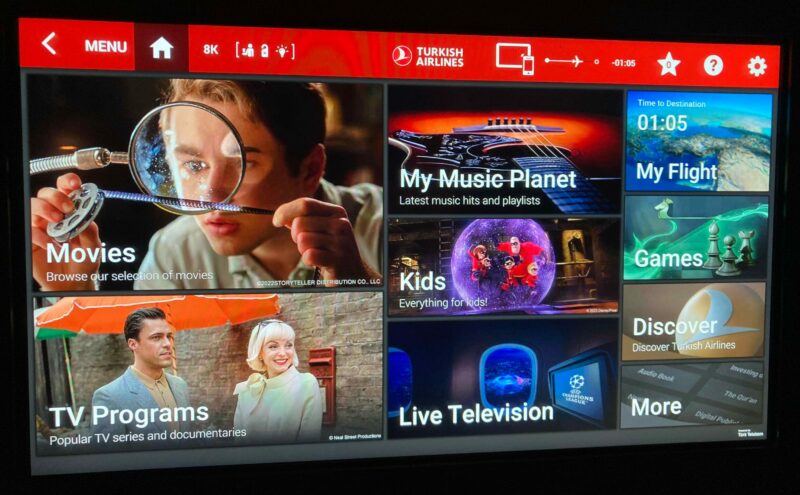 You could watch a live camera in front and below the plane. The map feature was also included.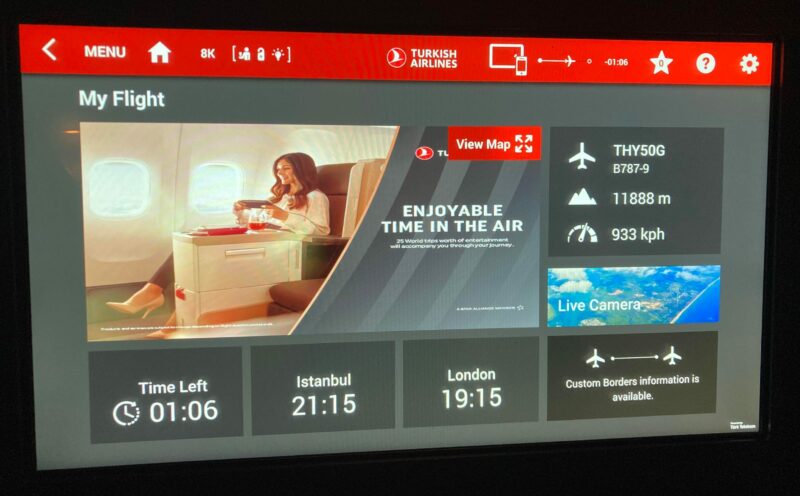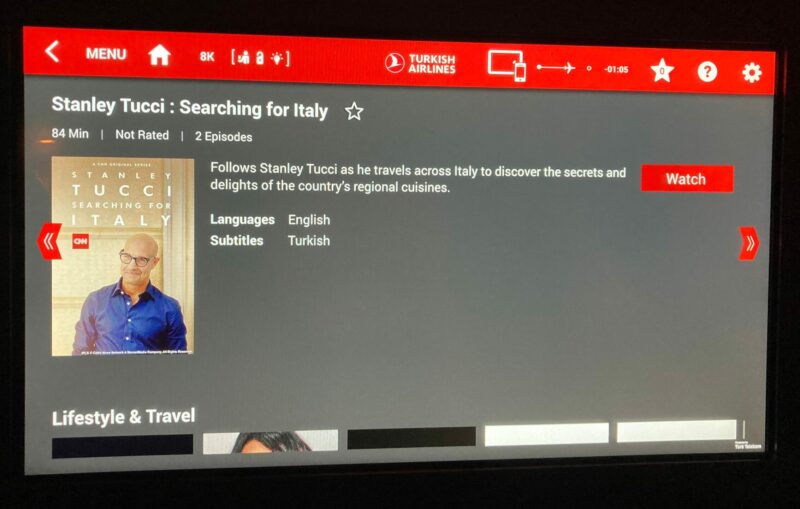 There was a good range of documentaries. I watched the two available episodes of Stanley Tucci: Searching for Italy.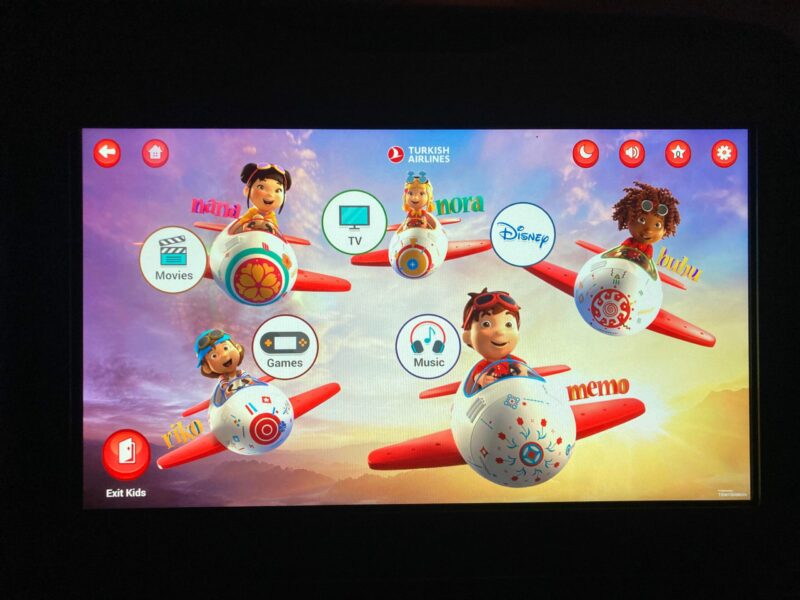 The kid's entertainment was very good too. I found Turkish Airlines to be very child friendly.
Compared to other airlines, it was on par with the Finnair inflight entertainment, much better than Thai Airways (where the screen hardly worked), but not as good as the entertainment on my Singapore Airlines economy flight.
Turkish Airlines Business Class Food
Although it wasn't announced on the flight, this was the first day of the new business class menus being rolled out. I ordered a vegetarian meal, so the food I had wasn't on the menu. I was told it was "potatoes and cheese" when I asked. I would have liked to be given something to let me know what I was eating.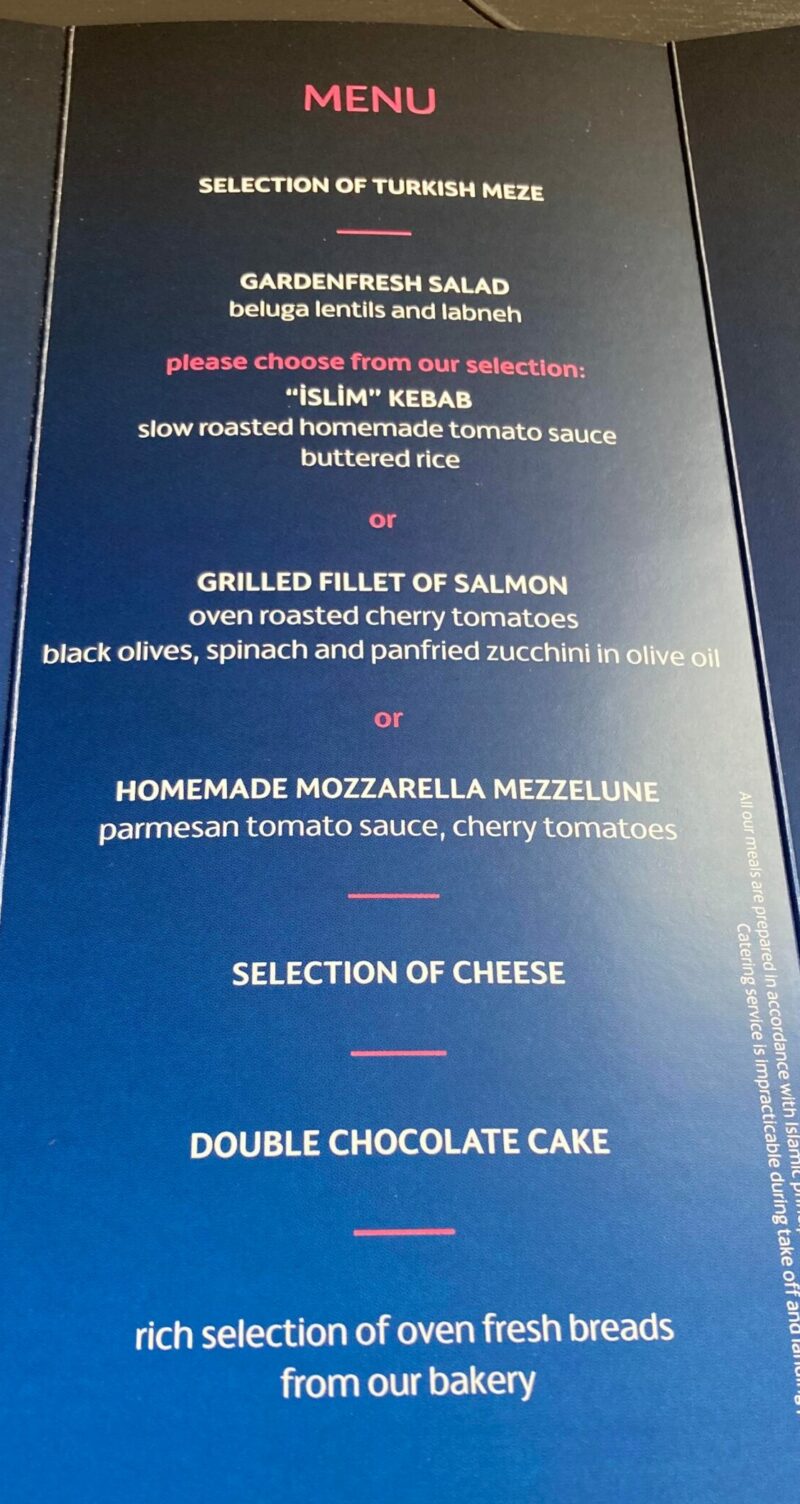 I was given the beluga lentil and lebneh salad. The Turkish Meze was roasted aubergine. Everything on the plate was delicious! The fruit and veg all tasted very fresh. The vegetation option included fruit instead of chocolate cake. Maybe it was the same as the vegan meal?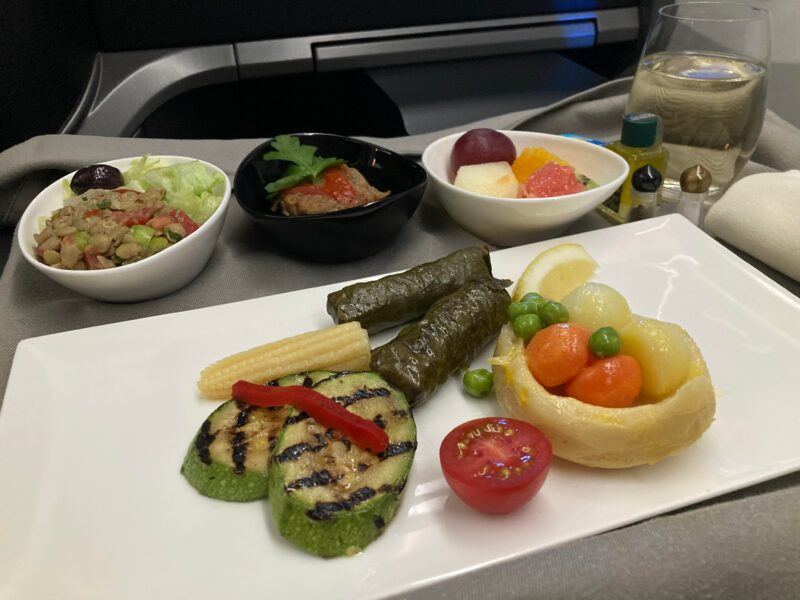 After the cold dish, I was given paneer curry with Indian potatoes. Although this dish wasn't presented as well as the cold dish, it was just as lovely!

Drinks
Before being served our meal, the cabin crew came to ask each person what drink they would like with the meal. The cabin crew called everyone by name, which I thought was a nice touch.
I went for the Kavakledere wine, which was very nice, although it wasn't on the list of the top wines I've tasted. I had a chance to try the homemade lemonade with fresh mint at the menu launch, and I highly recommend this option as a non-alcoholic alternative.
Having tried the Torres wine on the way back, I would probably go for Torres on my next Turkish Airlines flight.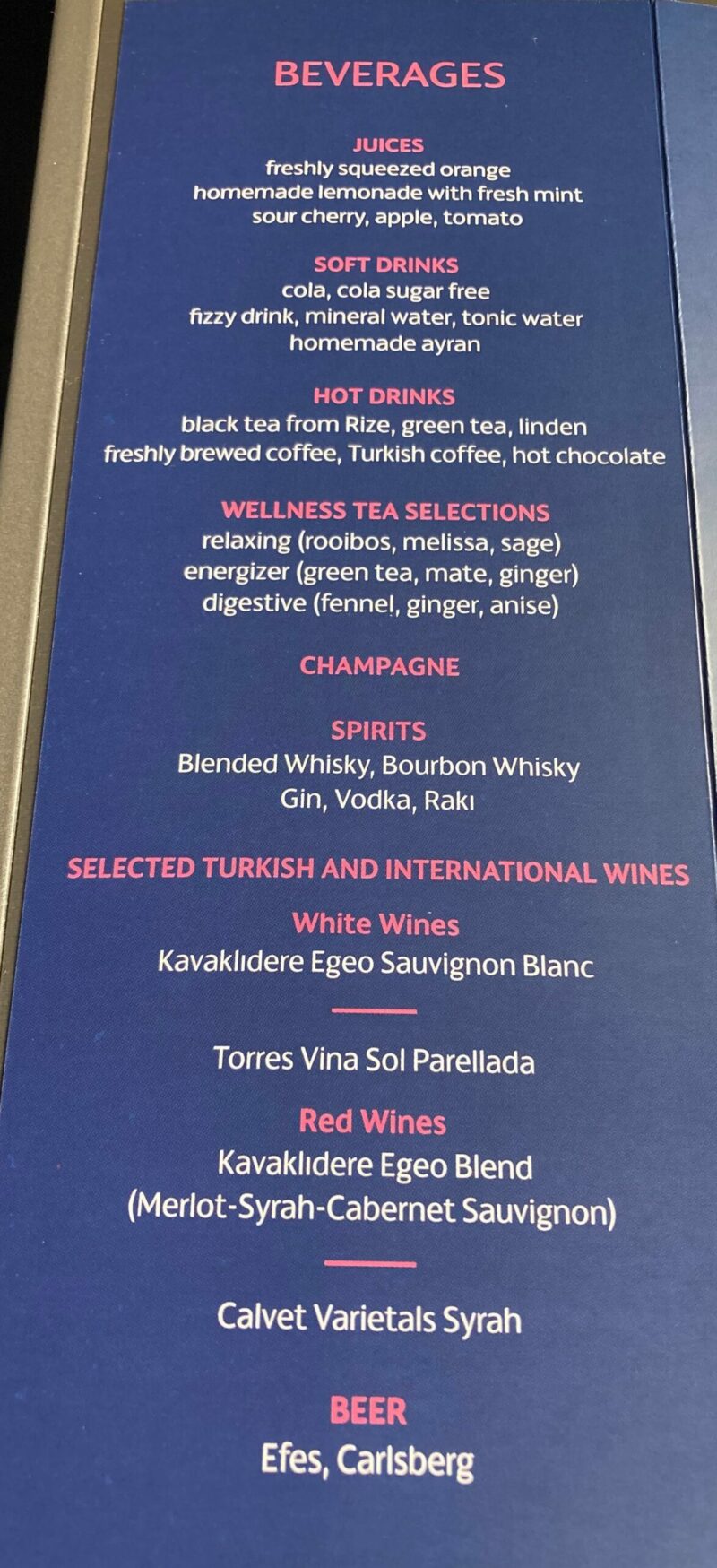 Arrival into Istanbul
The flight arrived on time! There was a very long way to go from landing to our allocated space. We disembarked the plane very fast. Istanbul airport is huge and feels bigger than airports like Bangkok and Singapore because it's not split into terminals. However, if
you're flying in business class, there is a separate passport control area, and your luggage will be unloaded as a priority.
For people transiting in Istanbul Airport, someone was there as soon as we got off the plane directing people where to go.
The Verdict
I really enjoyed my flight overall. The seating was comfortable, the food was delicious, and we had a fuss-free airport experience at Heathrow and Istanbul.
Would I fly with Turkish Airlines again? YES! I was considering Turkish Airlines on a recent trip to Thailand and would have gone for it if it had not been for the stopover during the night rather than the one during the day in Bangkok with ThaiSmile. My only comments would be the lack of a vegetarian menu card and the limited wine choices, but these would definitely not put me off rebooking.
If you're planning on flying with Turkish, they fly from Heathrow to Istanbul up to seven times a day and from Gatwick up to three times a day. You can also fly from Birmingham, Edinburgh, and Manchester.
If you plan a trip elsewhere in Turkey, you can also travel directly from the UK to Antalya and Bodrum. You can find more information and book here.