Yesterday I looked at our top flights for 2017 and today I will look at the best hotels we have stayed in over the year. In no particular order they are:
Conrad Algarve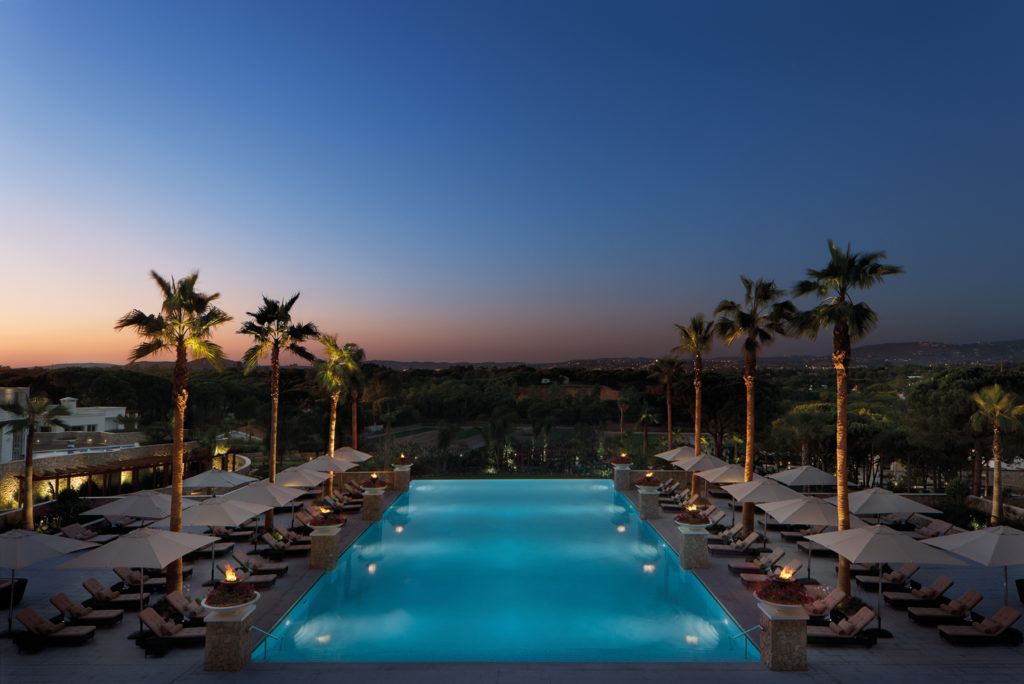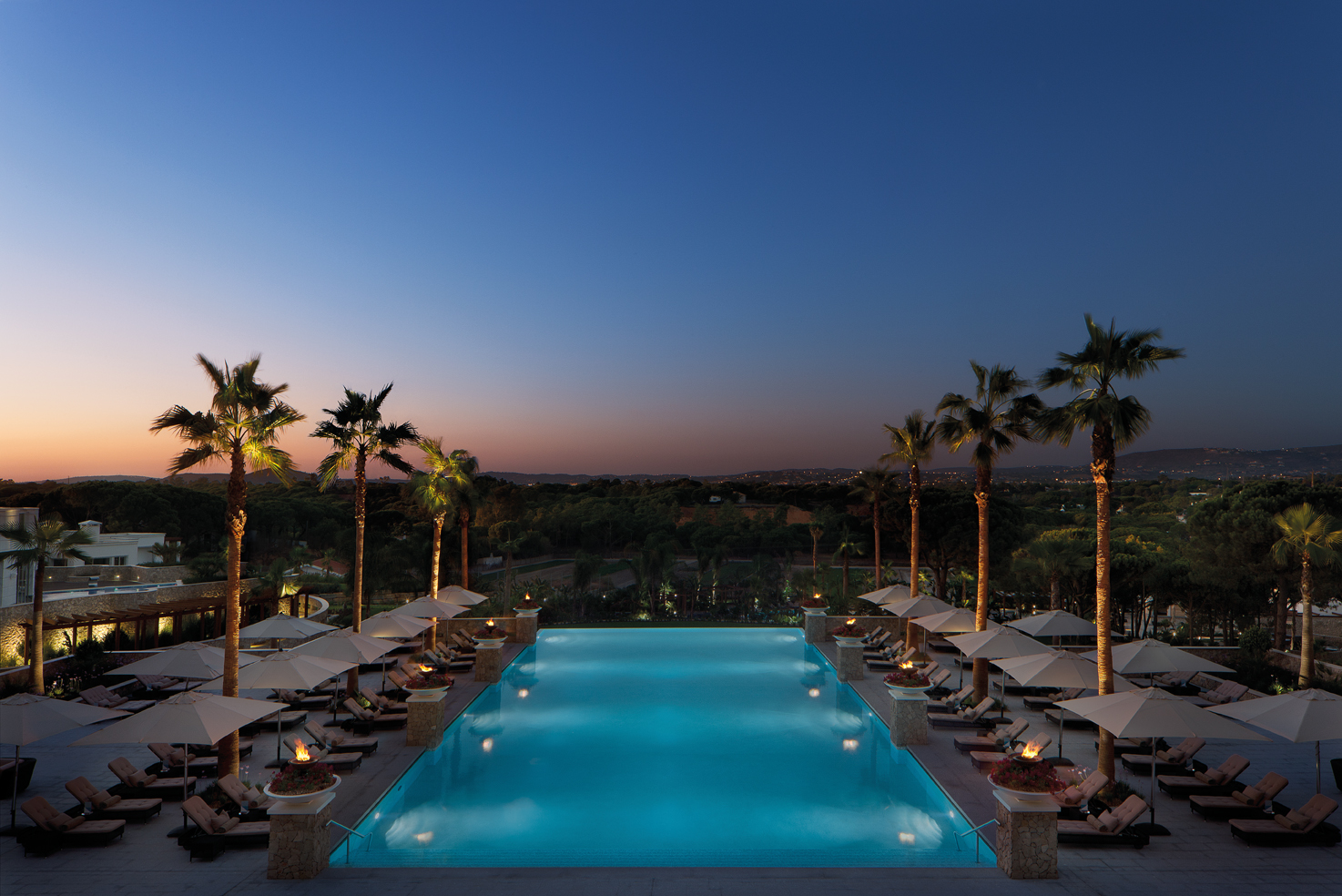 I visited this hotel for the first time in February and enjoyed it so much I went back with Roving Reporter for the second time in November.
What we love about it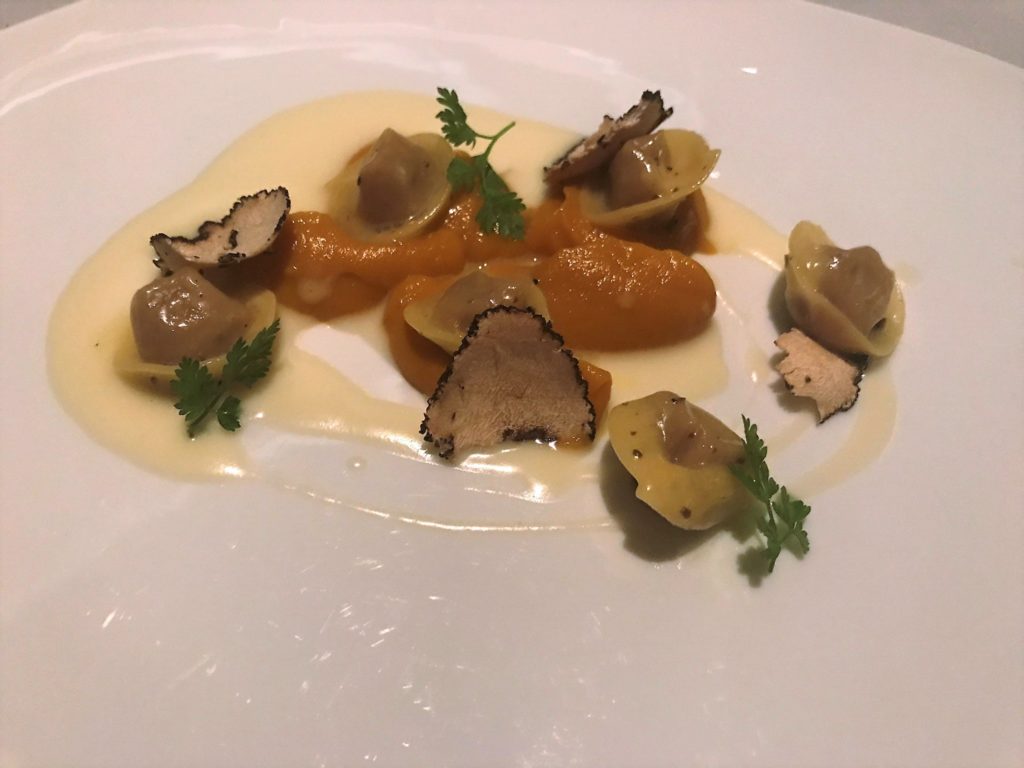 If you are a Hilton Honors Gold or Diamond you will get a good deal here even without an executive lounge. We had upgrades on both visits, plus you get a fantastic breakfast, cocktail experience, access to the spa and a free bottle of wine (when dining). The hotel has lots of facilities such as its own beach with loungers (shuttle service), 3 outdoor pools, an indoor pool, spa, tennis and golf nearby. The fine dining restaurant is easily at 2 Michelin star level thanks to its 3* Michelin chef, Heinz Beck. The prices, however, are not at that level with 5-course tasting menus at €85. If you go in the shoulder season, rooms are around €150 or a reasonable 44000 Hilton points.
Find out more
You can read the most recent review of the Conrad Algarve here.
Ozen by Atmosphere, Maldives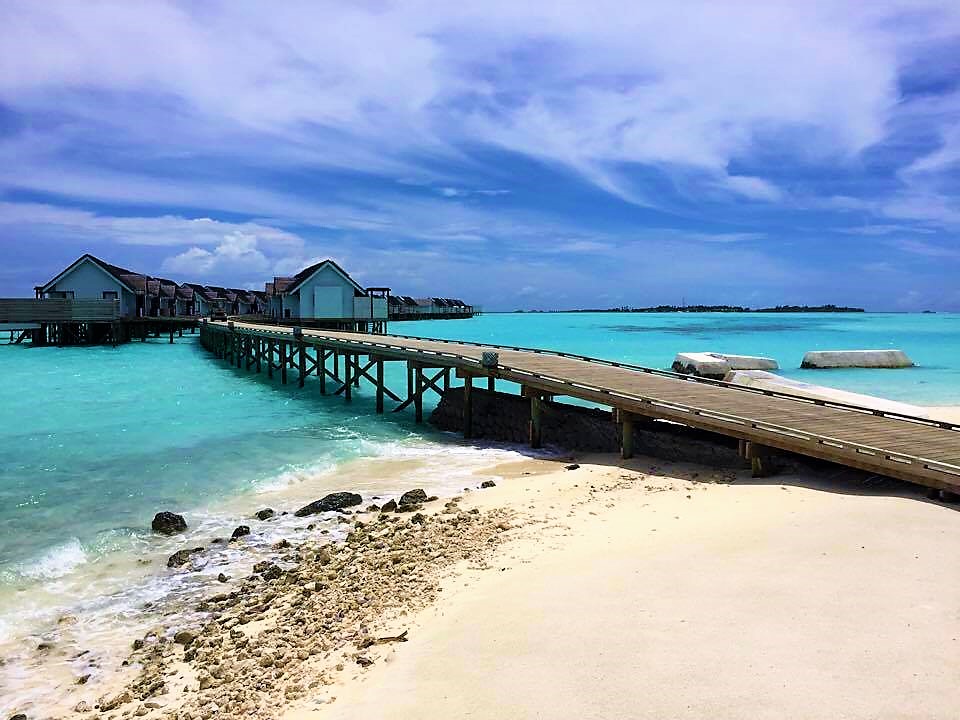 Mrs B celebrated her special wedding anniversary in style at this luxury hotel.
What we love about it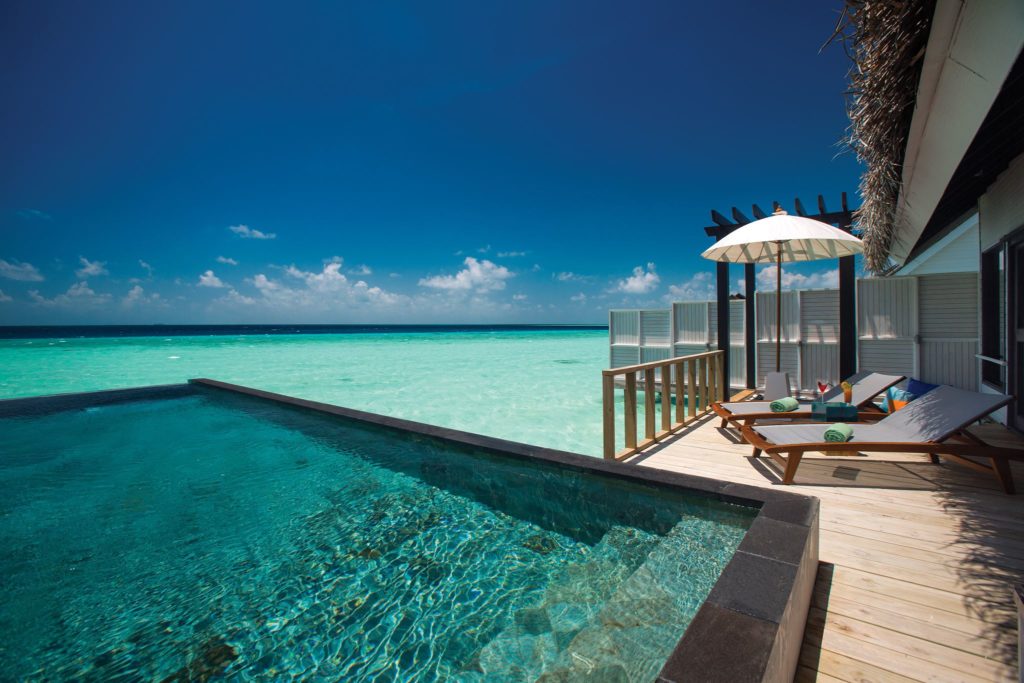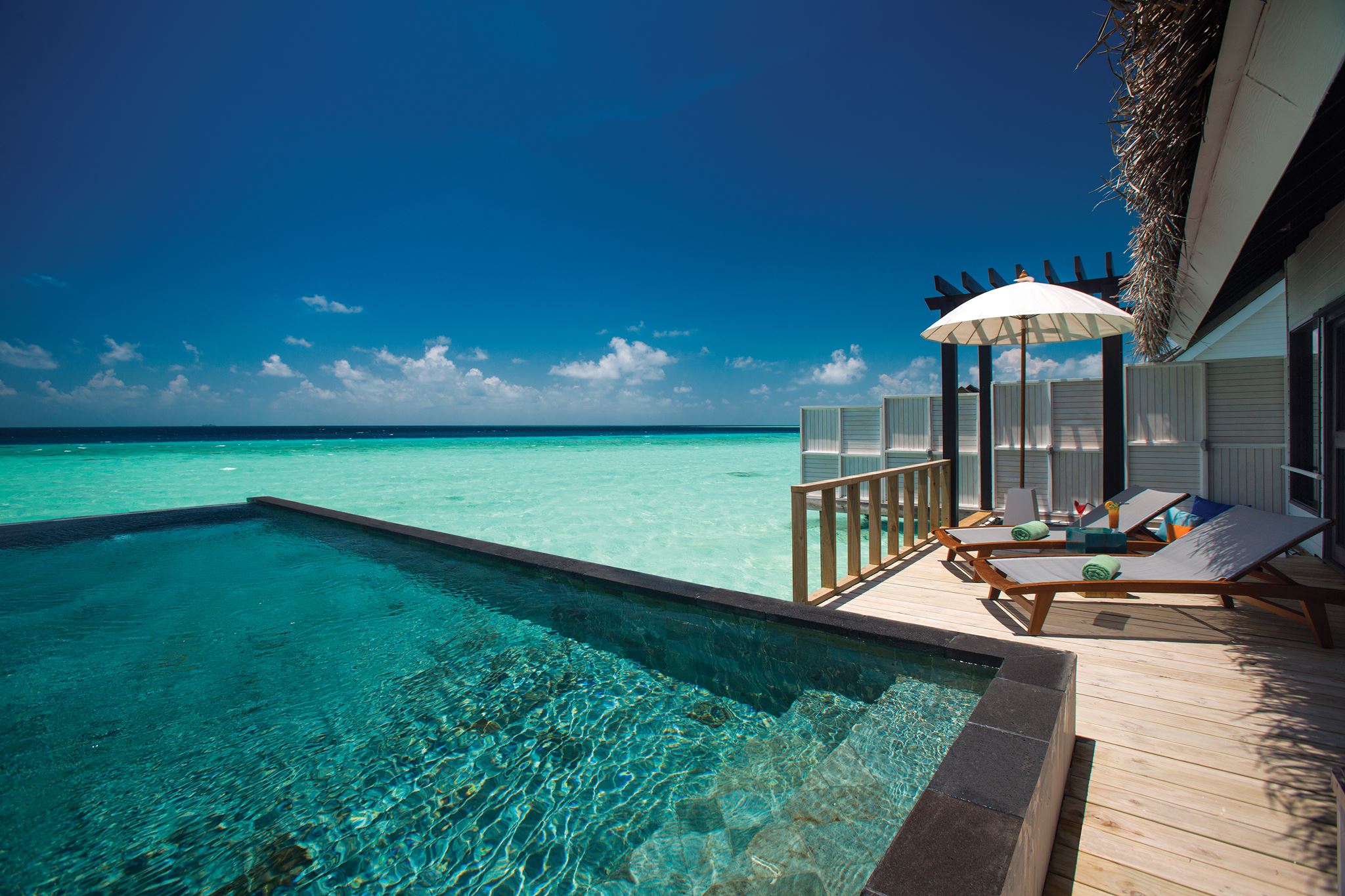 As the hotel intend, once you arrive you can easily go home without spending another £1 with their ultra inclusive luxury. Fine wines and champagnes are included. In your room's minibar you get a selection of wine and champagne as well as whatever your favourite brands of spirits are. Although the island is small there are plenty of restaurants to choose from including a rather novel underwater one. Each villa is served by a butler who will make your restaurant and spa bookings for you. Although it is not far to walk to the villas a complimentary golf buggy service is offered if you are feeling lazy.
With the stunning white sand, crystal clear water and all inclusive high-end drinks, there is little not to like about the Ozen.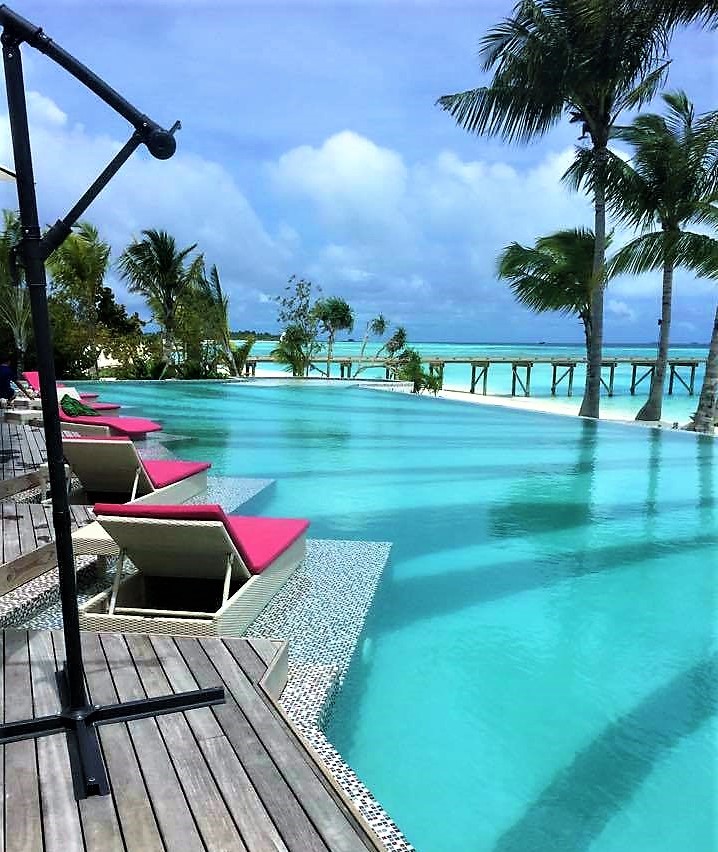 Find out more
You can read Mrs B's full review of the Ozen here
Langham Hotel, London  – Club room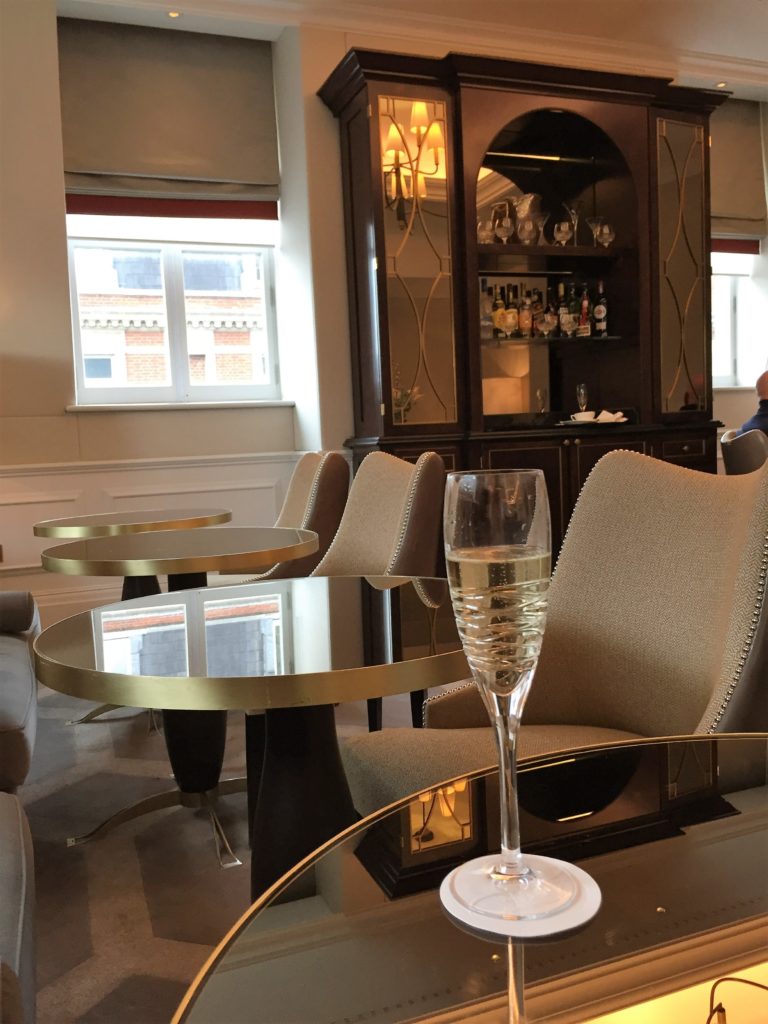 I have stayed at the Langham in a Club room twice this year and I think it is one of the best hotel club lounges I have used in terms of service and food/drink offerings.
What we love about it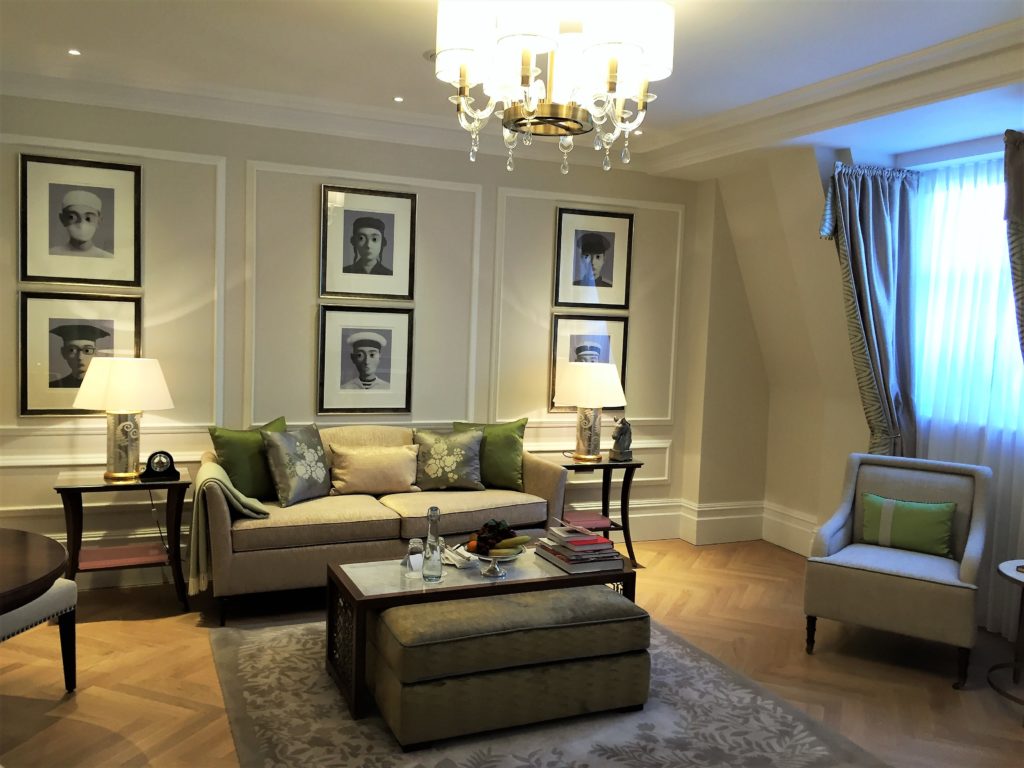 The decor of the rooms is classic but with a modern twist. I love the elegance of the Club lounge and the staff are amazing. From check in onwards they remember your name and what your plans are. It feels like a very personal service and it was obvious that they have a lot of very regular clientele. The food and drink in the lounge are fantastic. There is free-flowing Perrier Jouet champagne all day, as well as cocktails, wines and spirits, afternoon tea and a light supper. The Langham has recently redone its spa and pool along with a new bar. Look out for my new review shortly.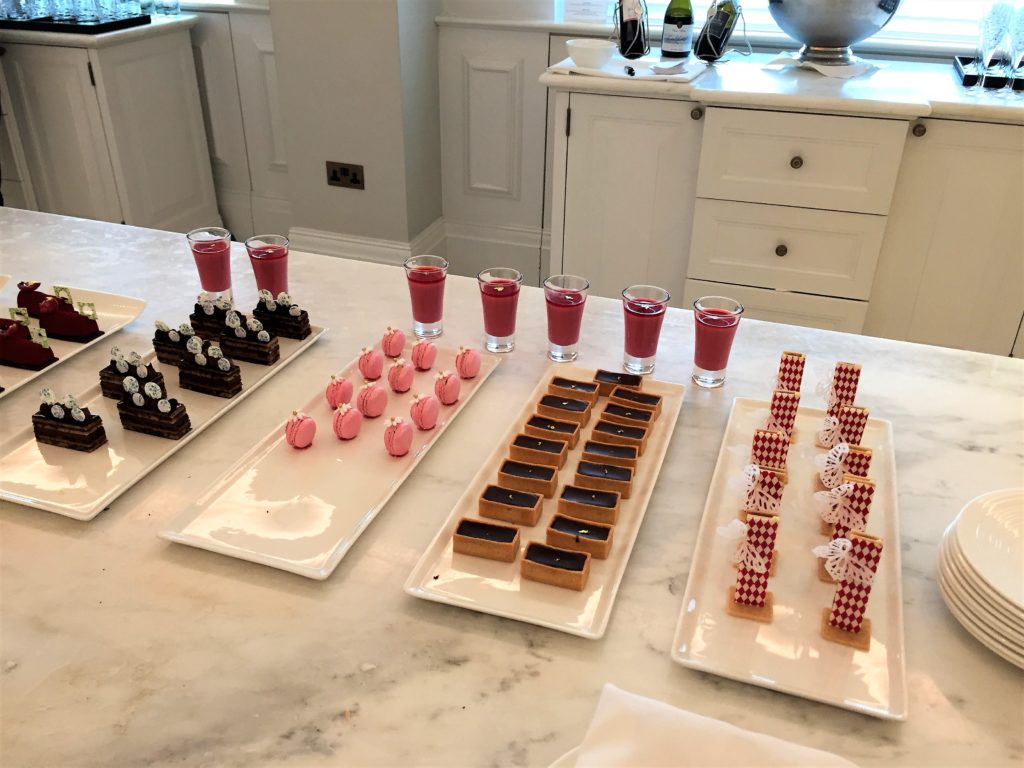 Find out more
You can read the full review of the Langham here.
Four Seasons Oahu
The Four Seasons isn't cheap but then not much is in Hawaii!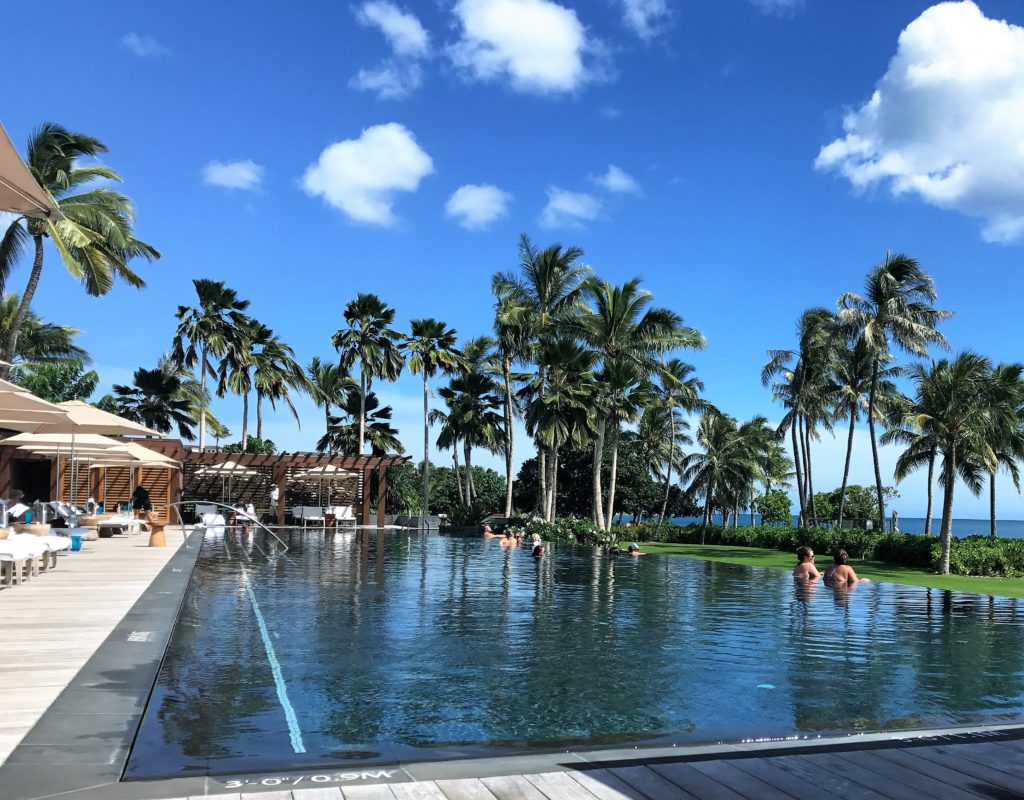 What we love about it
The location on Oahu is not quite as remote as the North Shore but it is much quieter than the madness of Waikiki. The hotel is situated on a lagoon which makes for great swimming conditions compared to the often rough conditions elsewhere. The hotel is beautiful throughout as it is only opened in 2016.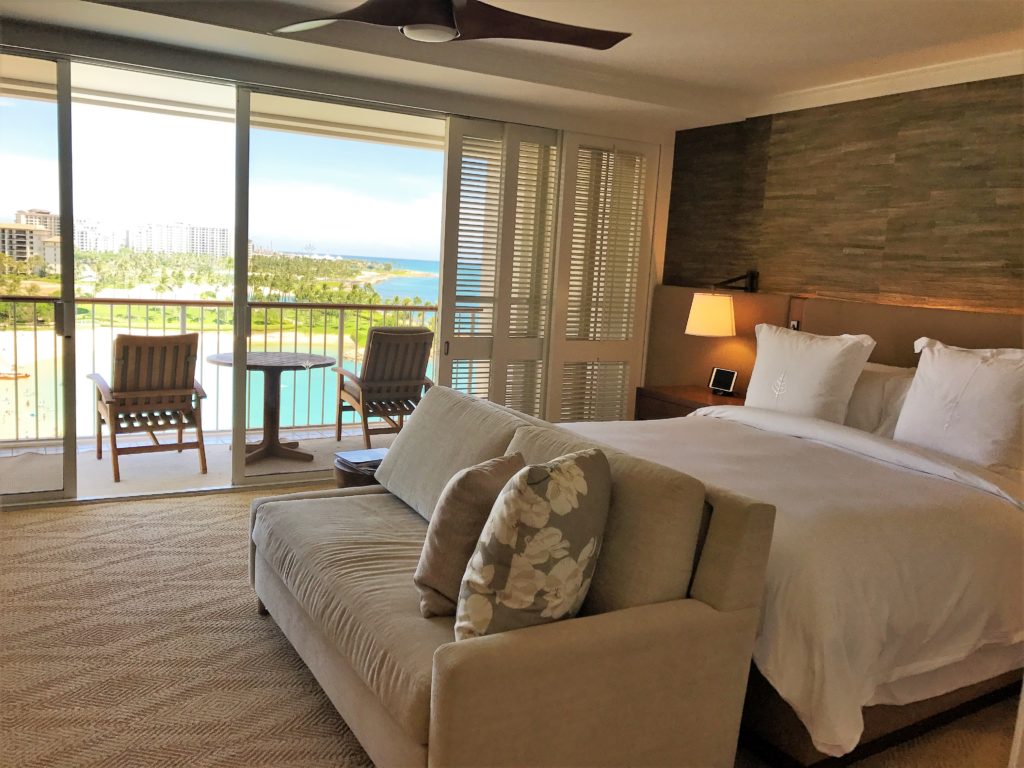 As usual with Four Seasons, the service here was outstanding with one of the managers even coming to find me at the pool by name to see how my stay was going (they didn't know I was writing a review). The Fish House restaurant was great and the breakfast was so substantial that you didn't need lunch. If you book through a Virtuoso agent you can get a free breakfast credit, $100 spa credit and an upgrade too. The spa was fantastic too with great outdoor relaxation areas.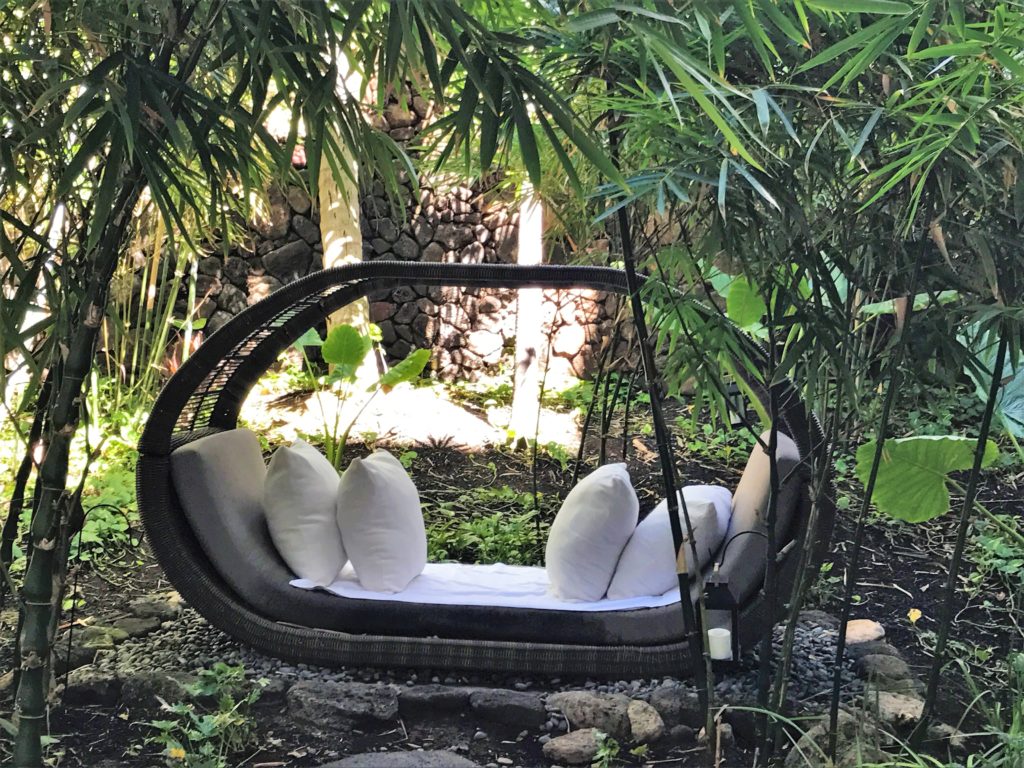 Find out more
You can read the full review of Four Seasons Oahu here.
Lympstone Manor

Roving Reporter and I headed down to Lympstone Manor on the River Exe estuary in September to celebrate the one year anniversary of my kidney transplant. Lympstone is owned by my favourite chef, Michael Caines MBE who was previously at Gidleigh Park. Since our visit, the hotel restaurant has been awarded its first Michelin star.
What we love about it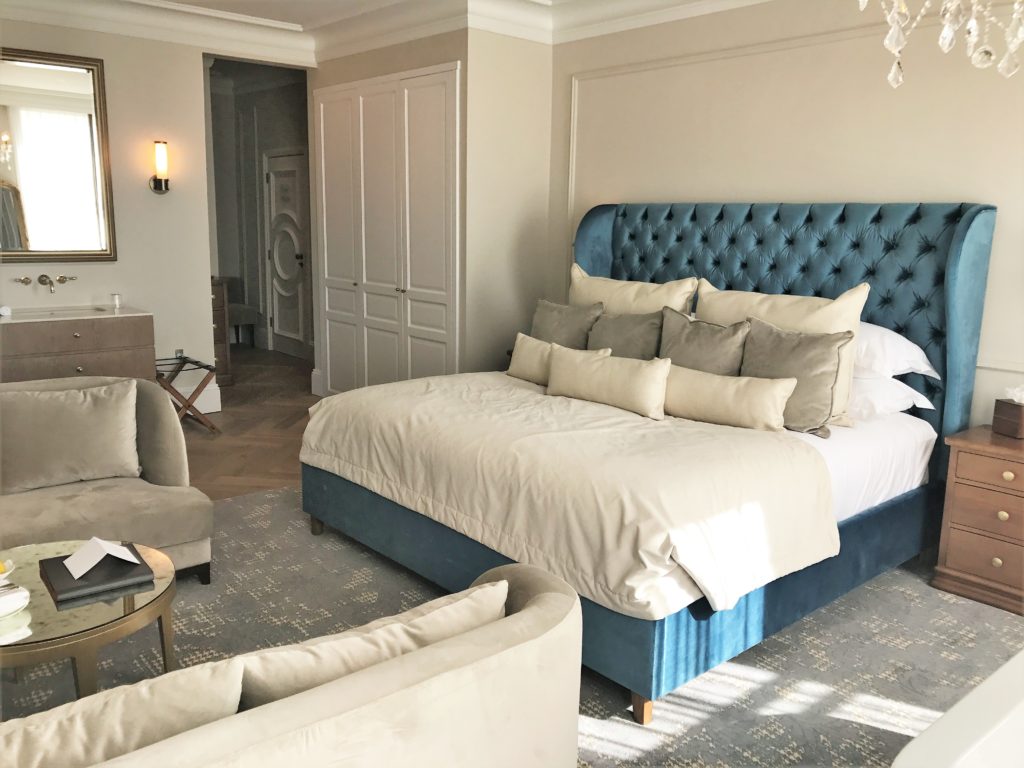 The setting here is simply glorious with beautiful views across the lawn to the River Exe. The boutique hotel has themed all the rooms after river birds and each one is individual. There are lots of lovely touches in the rooms such as deep soaking baths, fresh milk and homemade biscuits. They will even bring you tea in bed in the morning!
The restaurant here was one of my favourites of the year and well deserving of its Michelin star. Roving Reporter thought he had died and gone to bread heaven with the best bread either of us has ever had which he described as like eating a cloud! The hotel has been sympathetically restored in a modern, classic style and it makes a relaxing gourmet break for a weekend.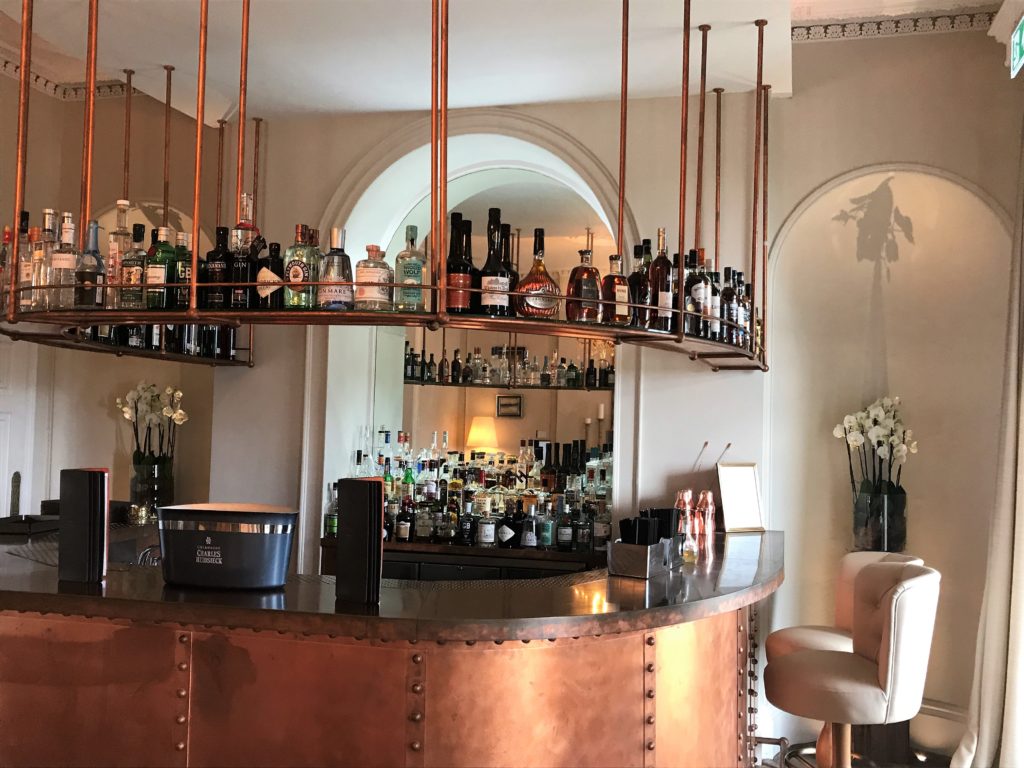 Find out more
You can read the full review of Lympstone Manor here.