Many people don't realise that if you have status or are flying on a oneworld airline in business or first class, that you can use almost any oneworld lounge, not just that of the airline you are flying on. I thought it would be useful to show some of the lounges available for you to use around the world. The lounges featured are based on ones that we have personally used or been recommended by friends that have used them. They may not all be world-class, but they are the ones I consider the best in the particular airport for oneworld. This is the second part of the series.
You can read part one here:
Many people don't realise that if you have status or are flying on a oneworld airline in business or first class, that you can use almost any oneworld lounge, not just that of the airline you are flying on. I thought it would be useful to show some of the lounges available for you to use around the world.
Do you have a favourite lounge that isn't featured? Add it in the comments below or on social media.
North America
New York JFK British Airways JFK business class and first lounge
Both these lounges were redone recently based on the Rome lounge blueprint. They have a modern, clean feel with a centrepiece bar in both lounges. I enjoyed the cocktails and fizz. The spa here is always good and I find appointments a little easier to get than a Heathrow usually. In the First lounge, there is a wine tasting lounge and a special Brewdog beer area with a range of help yourself draft beers!
You can read my full review of the Club business class lounge here:
British Airways kindly offered to send me to New York to have a look at their new Business Class lounge, The Club lounge. BA supplied my flights but all other expenses were paid for by TLFL. I hadn't been to New York since the First lounge reopened either so I will have a look at both lounges.
New York JFK British Airways Concorde Room JFK
If you are travelling First class you can use the Concorde Room instead of the First lounge. This has a very similar set up to Heathrow with a proper restaurant dining area. LPGS champagne is available usually but you do have to ask for it by name. There is table service for drinks throughout the lounge.
You can read my review of the new First and Concorde lounges at JFK here:
Last week I flew to New York courtesy of British Airways to check out their new Club lounge. You can read my review here. In today's article, I will also review the new First lounge at JFK which is available for First class oneworld passengers as well as BA Gold Cardholders.
New York JFK and Los Angeles American Airlines Flagship lounge and dining
American are gradually redoing all their lounges tp a high standard and I always enjoy a visit to a new Flagship lounge even if I can't visit the Flagship first dining. The modern and elegant designs feel clean and uncluttered and I love the wide selection of food on the buffet. Add in a Blody Mary station to mix it yourself plus decent champagne and you are onto a winner.
Flagship lounges are available to those travelling in business class and first as well as status holders.
The Flagship First dining is a big step up but you must be travelling in First to access it. It is more like a restaurant experience with a great menu and most importantly recently they have featured my favourite champagne Krug!
You can read my review of the lounge and Flagship dining here:
This flight was part of my bargain £1500 flight from Bucharest to Phoenix in First. It is always worth adding in a Transcontinental on flights to the west coast of the US as it adds in either 140 or 210 tier points for business or first class each way and is a nice experience with flat-bed seats in both classes.
Los Angeles TBIT Qantas lounge – First class
For food, this has to be my favourite lounges in the world. The menu was designed by famous Sydney restaurant Rockpool, and the drinks selection is excellent too. They have three champagnes to choose from including one of my personal favourites – Perrier Jouet. You can access this lounge both from the Tom Bradley International Terminal as well as the American Airlines terminal 4 via a walkway. The showers are also good here too. On the negative side, there aren't many other facilities and there is no view to speak of. Plus the carpet may make your eye go funny after a while!
Read our full review of the lounge and the next door oneworld lounge here:
The Qantas First lounge at Los Angeles is one of my favourite first class lounges that I have visited this year along with the Cathay Lounge at Heathrow. Whilst I had a few hours to kill at LAX to/from Hawaii, I visited both the business and first class lounges available for oneworld customers.
Los Angeles TBIT Oneworld lounge – business class
This is shared by all the one world airlines apart from American. Although it again lacks a view or much natural daylight, I like the modern deor and the wide selection of food and drinks. There is a staffed bar area if you fancy a cocktail and the food is fresh and tasty. I particularly like the fake fire area for sitting.
South America
Santiago LATAM Lounge – business class
If you are checking in for a domestic flight, you need to use the main check-in desks on the 3rd floor of the departure hall. However, if you are departing on an international flight, you can use the dedicated Premium Check-In area on the 4th floor at the west end of the terminal. The check-in area is a very nice space, with dedicated security channels. For those familiar with BA at Terminal 5, it is akin to the First Wing.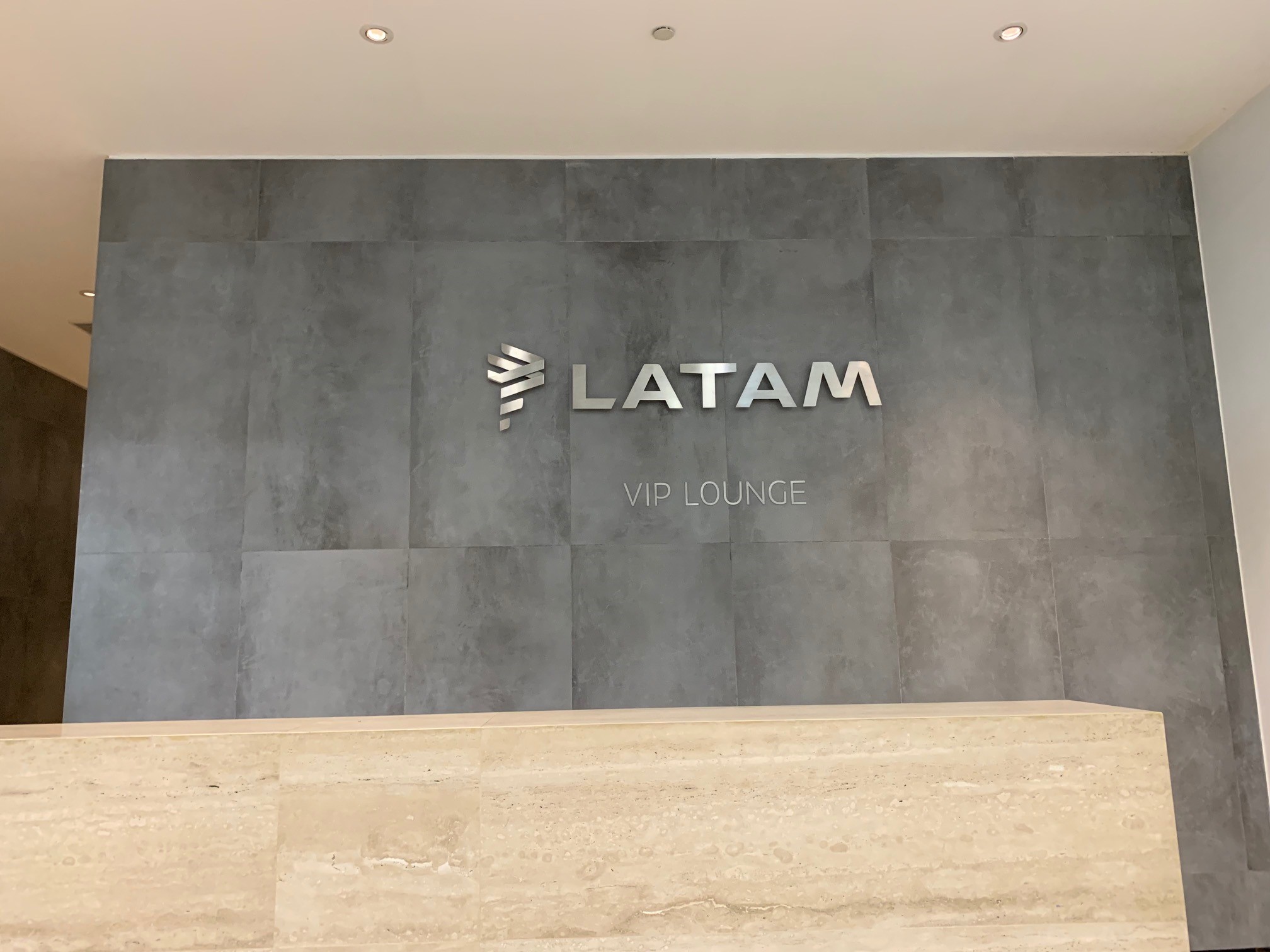 Once through security, you are immediately in front of the LATAM Lounge.
The entrance is impressive and definitely has the wow factor. There is a separate lounge to the left which is for credit card holders, which is operated by LATAM. If you are flying in Business Class, or are Oneworld Emerald / Sapphire, you have access to the main Business Class Lounge. The lounge is very big and is split across two floors. Each of the floors has views of the apron.
There are lots of different seating areas: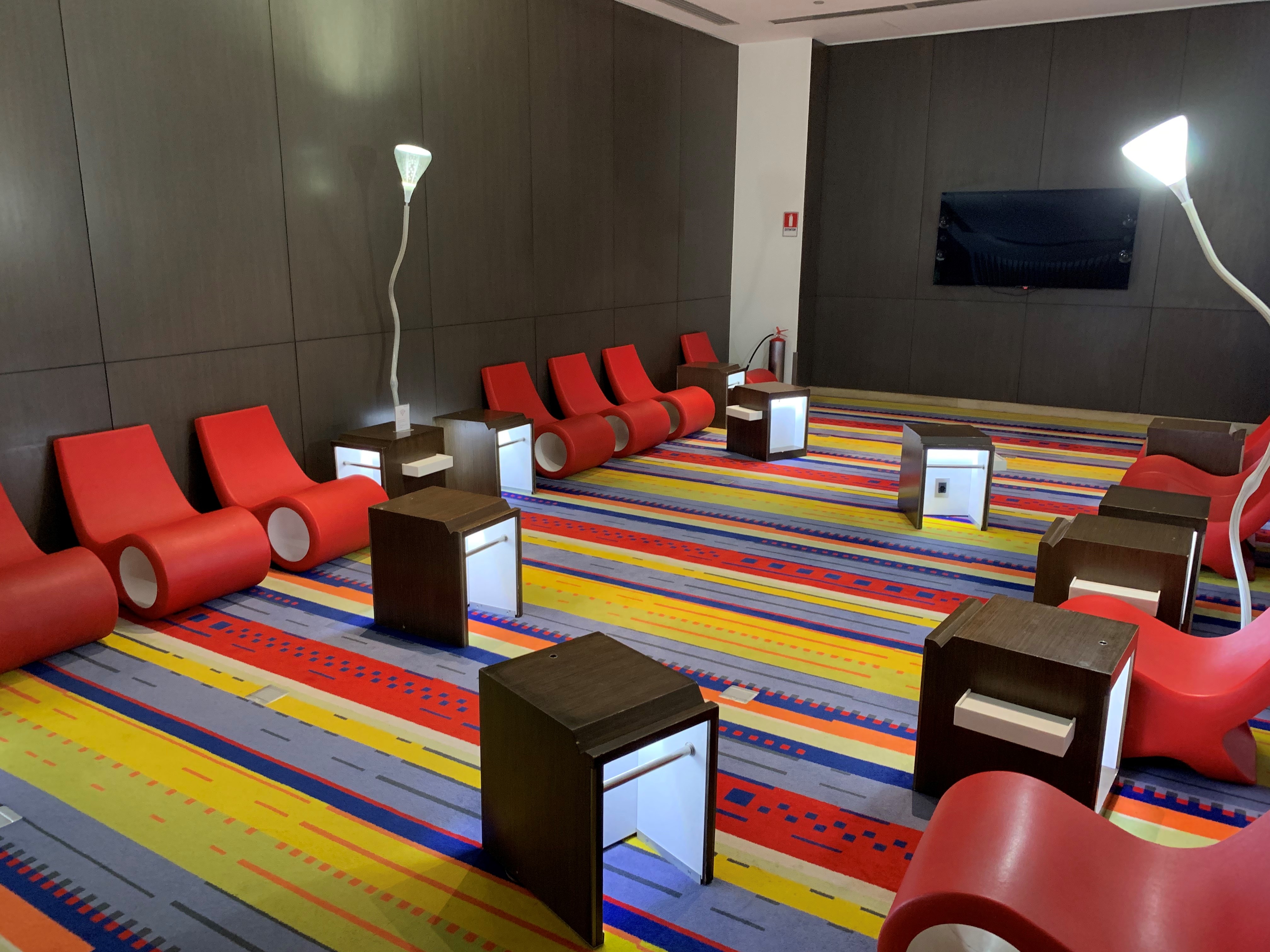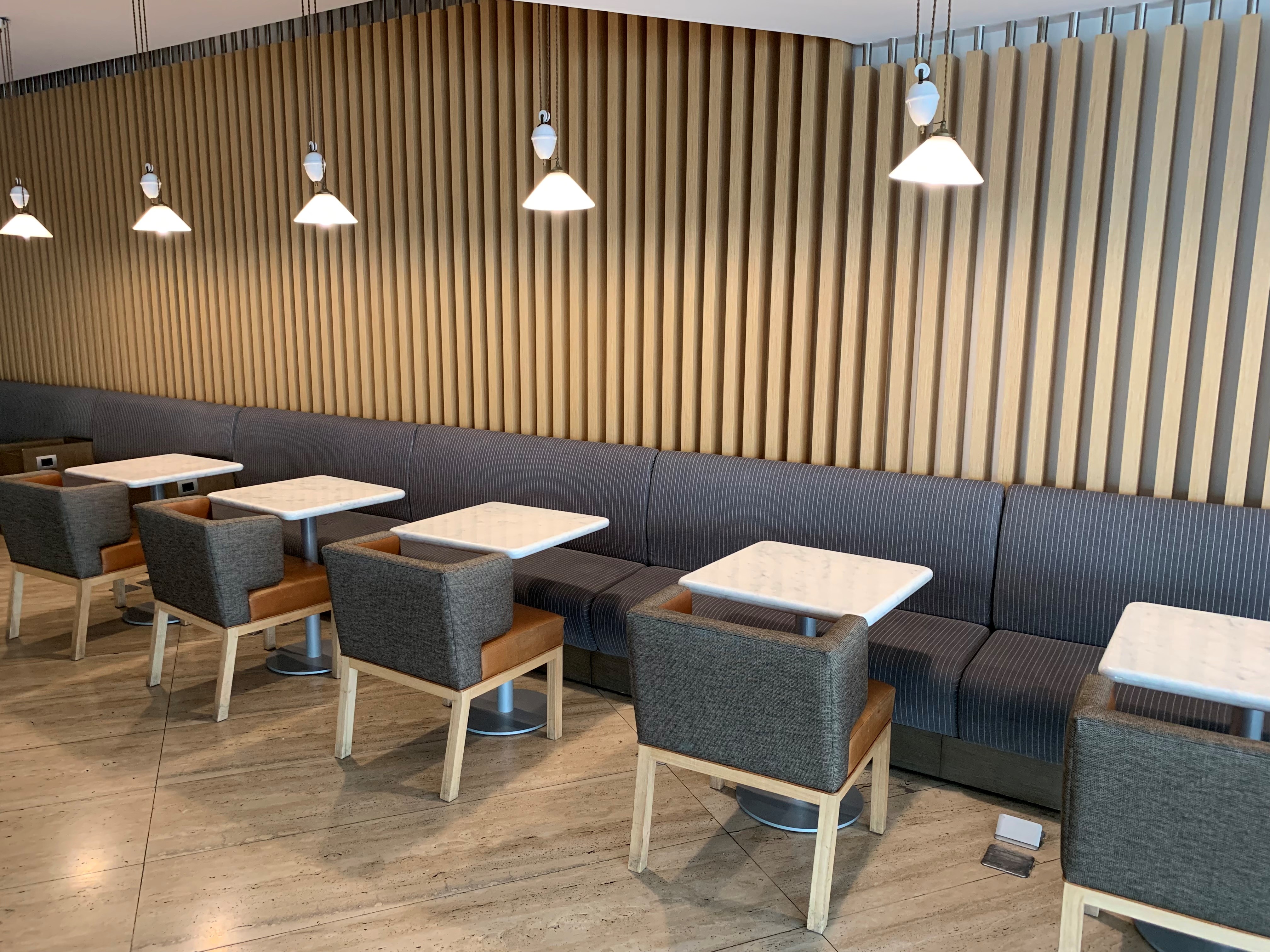 There is also a board room type area for meetings:
There are day beds to sleep in, but these were all occupied when I visited and I was unable to take photos of them.
The bathrooms are very nice too (BA take note!)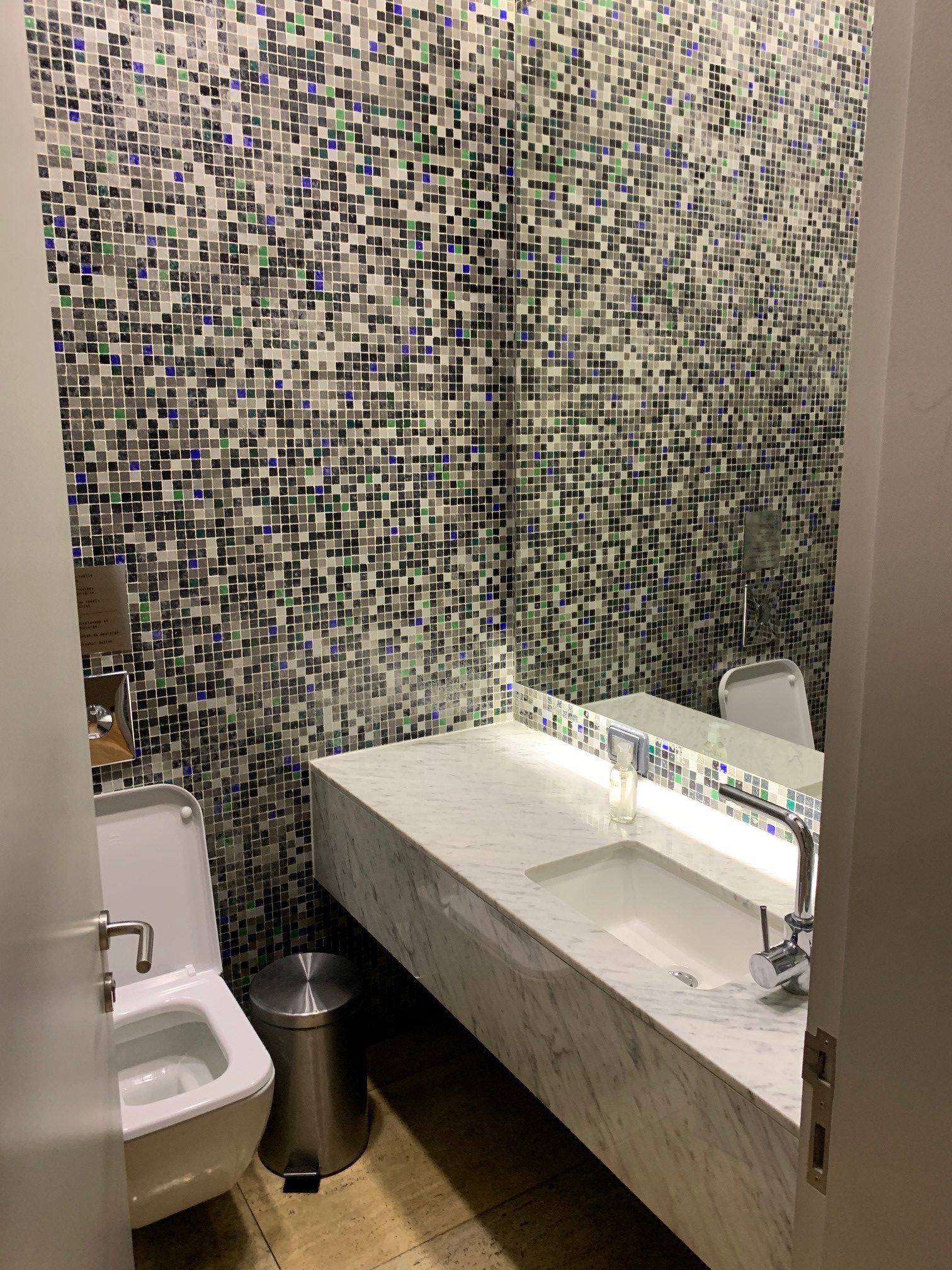 If I had one criticism, it would be the lack of food options. When I visited (in the morning) there were only a selection of sandwiches, pastries, fruit and yoghurt. I suspect this would be a more substantial offering for lunch and dinner.
There was an ice-cream freezer though!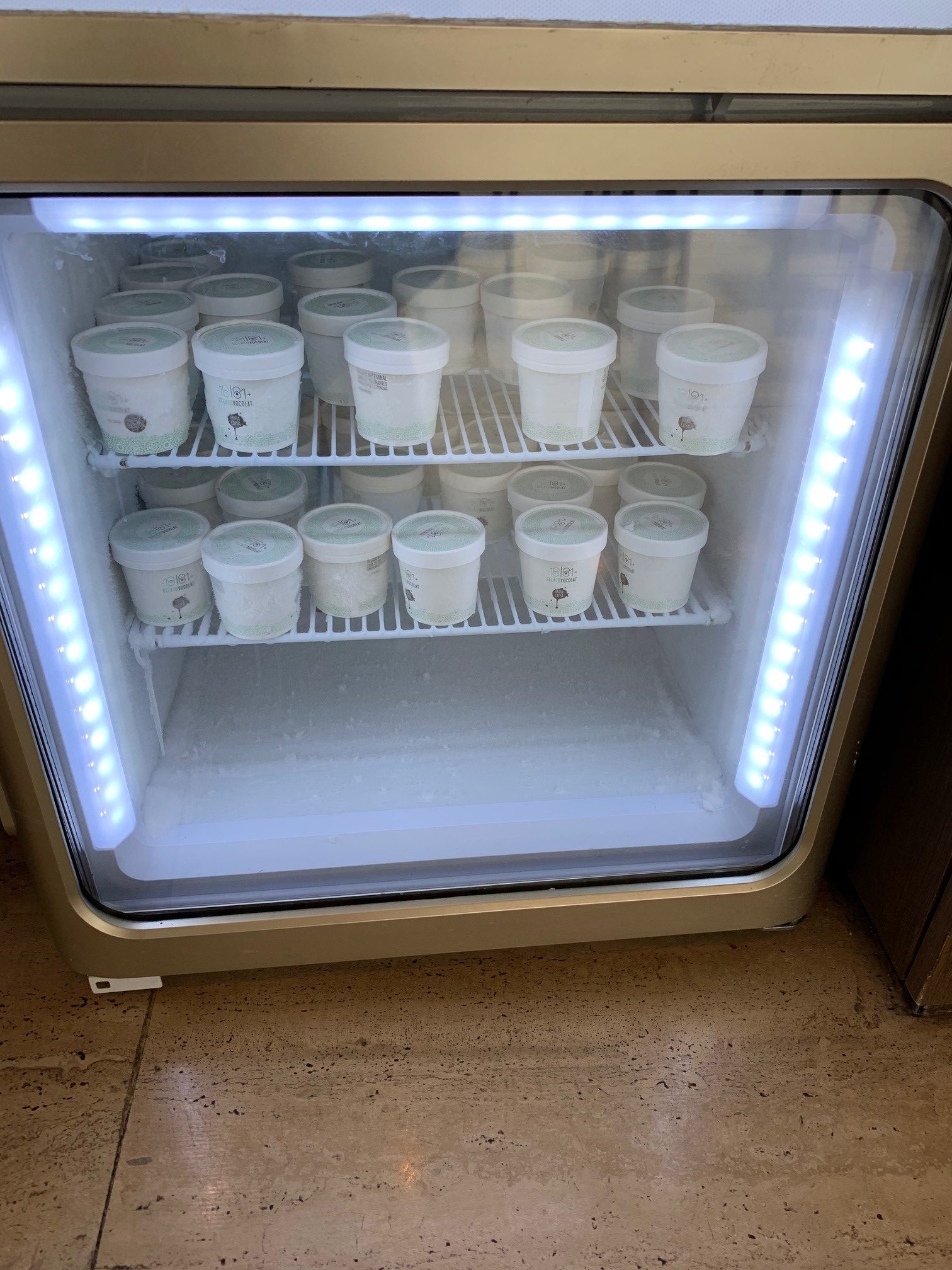 There was a good selection of alcohol on offer, including a Bloody Mary station which was a nice touch. I couldn't see any Champagne though.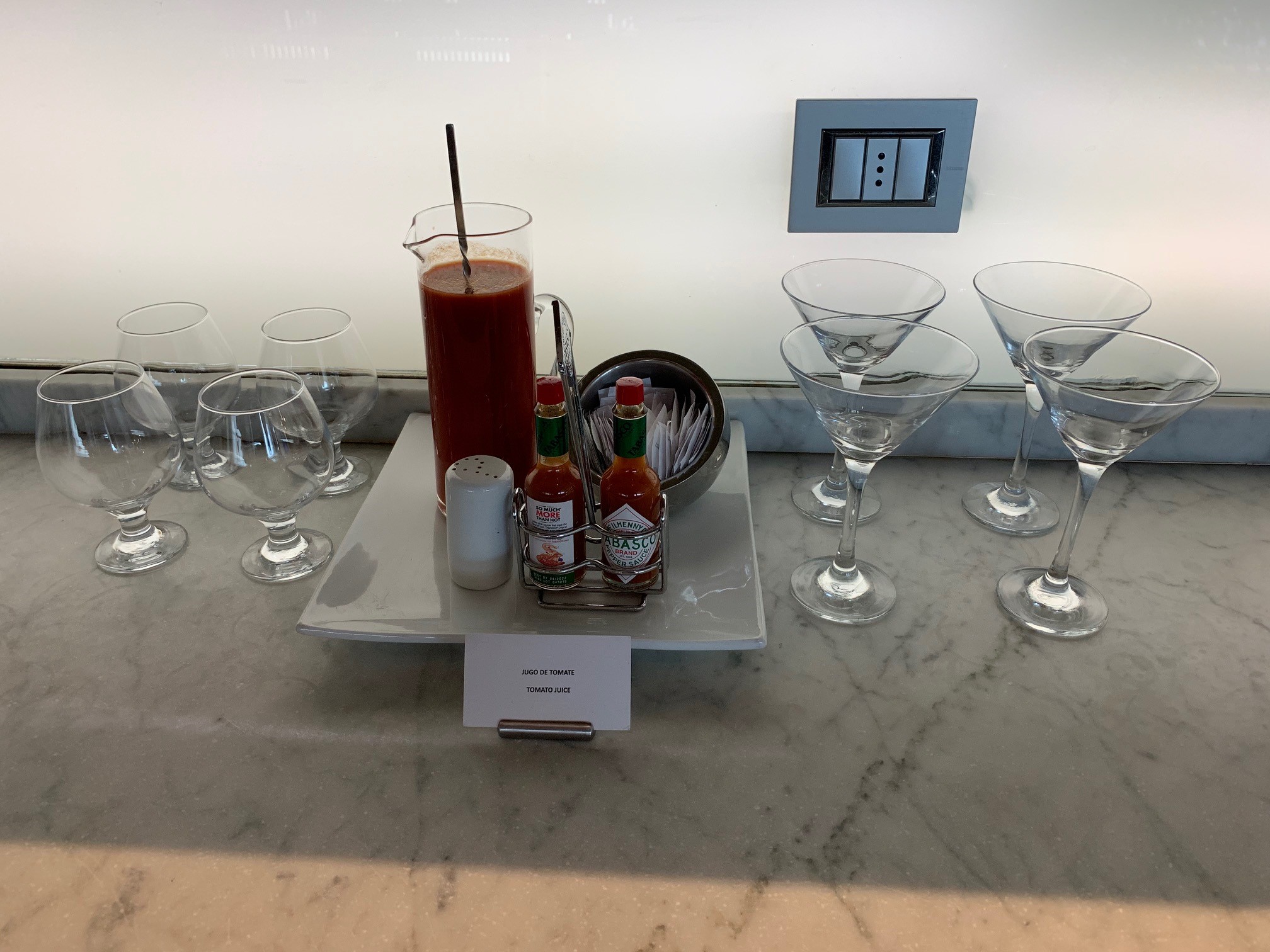 All in all, a pleasant space to spend some time before a flight.
Sao Paolo T3 LATAM lounge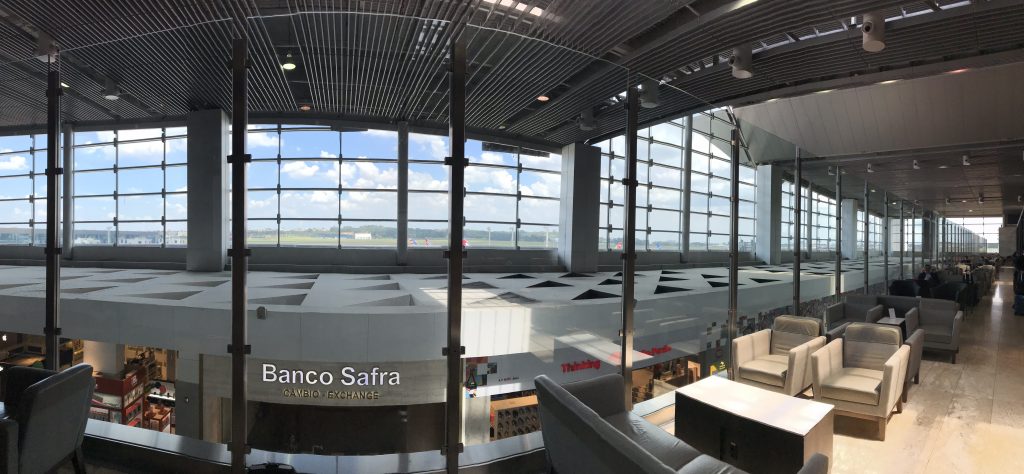 The lounge has a great location overlooking the concourse as well as the airfield. With this lounge, if you don't have status and are in economy you can actually buy access to it. One of the best things about the lounge is that virtually every table has power points for charging phones. In addition, at the entrance, there is one of the charging stations towers where you can leave the cell phone stored in a drawer while charging.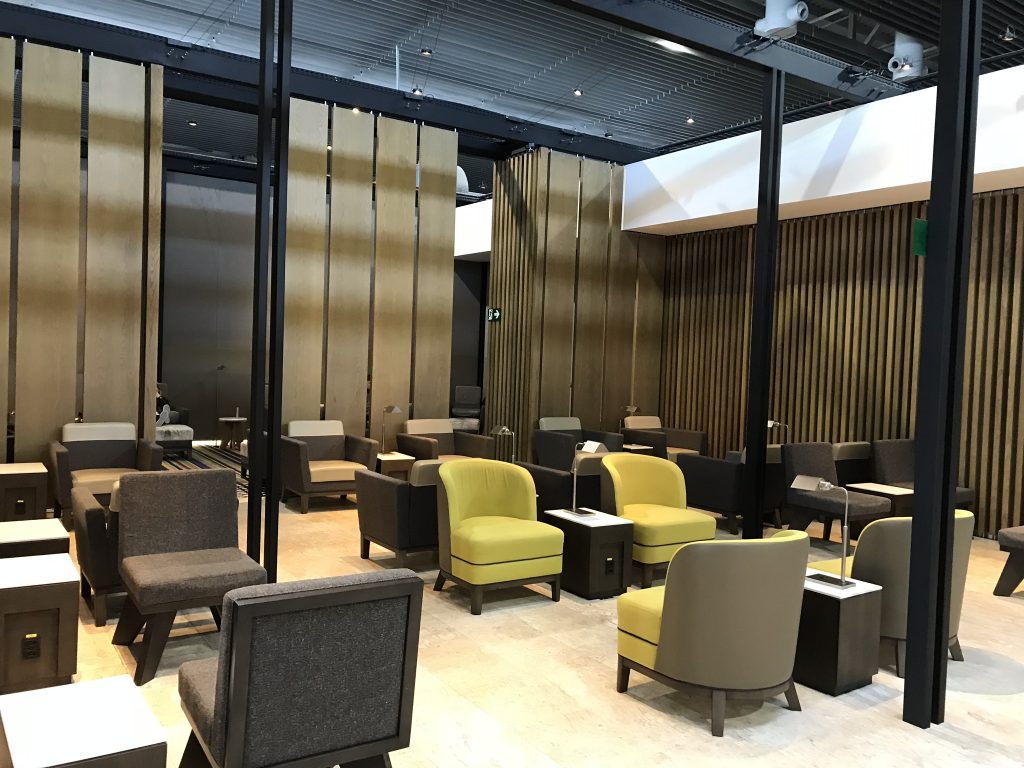 The food here is the let down with just sandwiches, snacks and desserts available. Fortunately, the drinks make up for it! The best part is the bar on the left side of the room because you can help yourself to a draft beer and a large number of spirits including whiskey, vodka, Campari, Aperol, gin and more. In this corner is also the sparkling wine, which in this case is Chandon (not the French Moët Chandon, but the sparkling wine produced in Brazil). There is a bartender there at peak times too.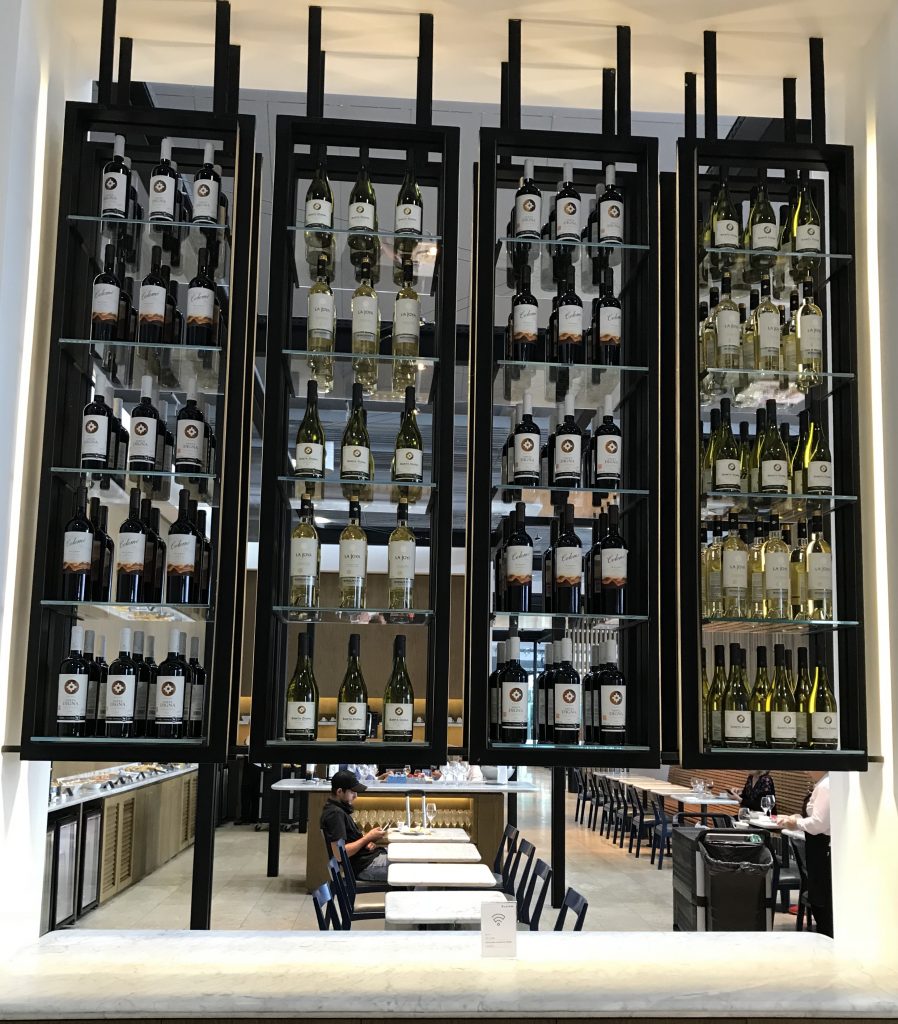 The lounge also has some other services which you may not expect such as smart modern showers and a proper rest area.