Fly supersonic and collect Avios?
Being someone who got not further towards flying supersonic than being on Concorde while it was towed ground Heathrow, I was very excited about American Airlines latest announcement.
While at this stage the aircraft is still more of a concept, there is definitely enough interest behind the Boom project that hopefully it will get off the ground! United has already signed up for an option ion xxx aircraft. Now American Airlines has also thrown its hat in the ring. British Airways have not made a move yet but I would expect them to show an interest further down the line given they previously had Concorde. In the days of Concorde I believe you got the tier points for first class on Concorde.
American Airlines and Boom Supersonic have announced the airline's agreement to purchase up to 20 Overture aircraft, with an option for an additional 40. American has paid a non-refundable deposit on the initial 20 aircraft. Overture is expected to carry passengers at twice the speed of today's fastest commercial aircraft.
Under the terms of the agreement, Boom must meet industry-standard operating, performance and safety requirements as well as American's other customary conditions before delivery of any Overtures.
"Looking to the future, supersonic travel will be an important part of our ability to deliver for our customers," said Derek Kerr, American's Chief Financial Officer. "We are excited about how Boom will shape the future of travel both for our company and our customers."
The most obvious route for the Overture is London to New York, one of the world's most profitable routes and what I suspect that both AA and United have in mind for the aircraft.
Overture is being designed to carry 65 to 80 passengers at Mach 1.7 over water — or twice the speed of today's fastest commercial aircraft — with a range of 4,250 nautical miles. Optimized for speed, safety and sustainability, Overture is also being designed to fly more than 600 routes around the world in as little as half the time. Flying from Miami to London in just under five hours and Los Angeles to Honolulu in three hours are among the many possibilities.
In July, Boom revealed the final production design of Overture, which is slated to roll out in 2025 and carry its first passengers by 2029.
Emirates WILL have a new business class seat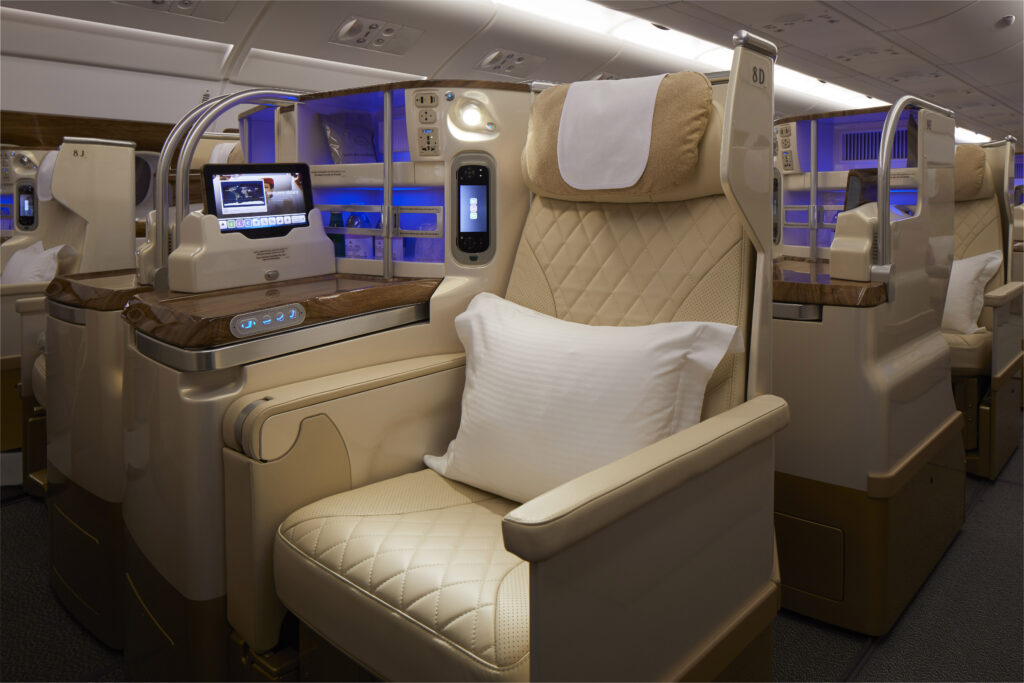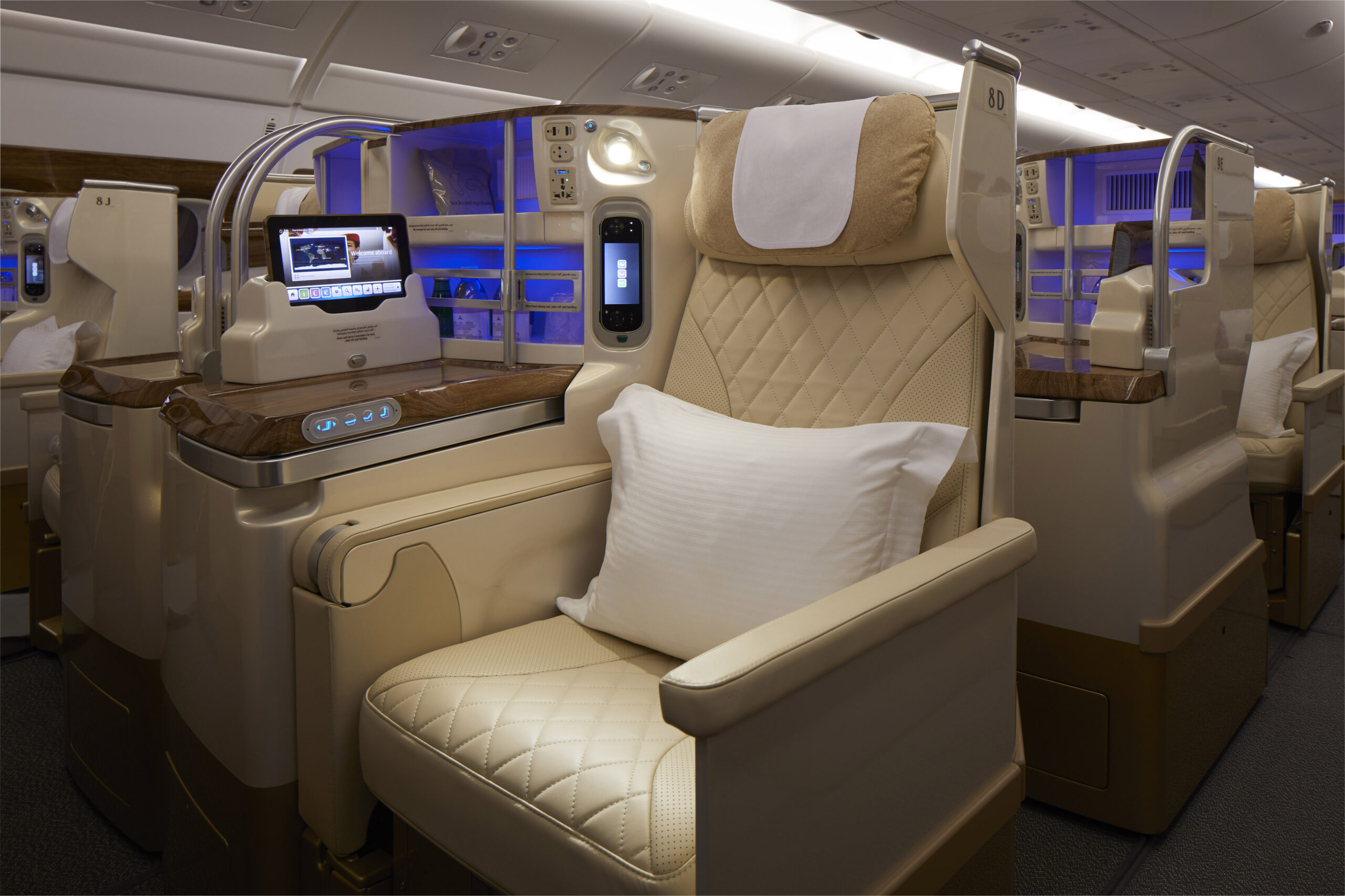 I previously wrote about the big improvements Emirates has planned including refitting their aircraft but the details at that stage were a bit vague for the refit. Now today, more details have been revealed.
Emirates has started its plans to upgrade the entire interior cabins of 120 Airbus A380 and Boeing 777 aircraft – two of the largest commercial aircraft types in service today.
The target is to completely retrofit four Emirates aircraft from start to finish every month, continuously for over 2 years. Once the 67 earmarked A380s are refreshed and back in service, 53 777s will undergo their facelift. This will see nearly 4,000 brand new Premium Economy seats installed, 728 First Class suites refurbished, and over 5,000 Business Class seats upgraded to a new style and design when the project is complete in April 2025.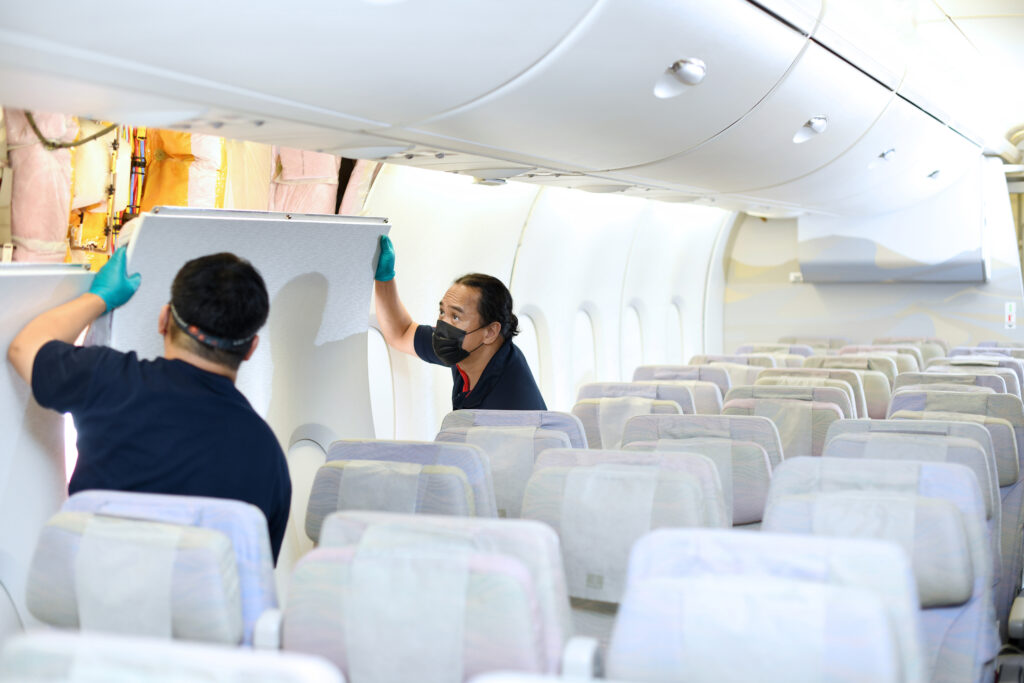 In addition, carpets and stairs will be upgraded, and cabin interior panels refreshed with new tones and design motifs including the iconic ghaf trees which are native to the UAE.
Trials began on an A380 in July, where experienced engineers literally took each cabin apart piece-by-piece and logged every step. From removing seats and panelling to bolts and screws, every action was tested, timed and mapped out.
As part of the programme, new purpose-built workshops will be set up at Emirates Engineering to repaint, re-trim and re-upholster Business and Economy Class seats with new covers and cushioning. First Class suites will be carefully disassembled and sent to a specialised company to replace the leather, arm rests and other materials.
From the trials, Engineers discovered several unexpected solutions. For instance, existing food catering trucks could be easily repurposed to move parts destined for refurbishment from the aircraft to the workshop for their refresh, as these vehicles had doors of the right width and offer sufficient space.
The retrofit programme starts in in November, and more customers will be able to experience the airline's new Premium Economy cabins starting from year-end, as the retrofit programme completes each aircraft.
It is still very vague about what seats they will be using. I'd assume since they have given the new A380 a refreshed business class seat with new covers, that they will just renovate the old A380 seats to look the same. However, the seats on their B777 are pretty poor and lack privacy and aisle access with a 2-2-2 or even 2-3-2 layout. You'd hope they will try and keep up with the competition given that Virgin, BA, Etihad, Qatar, Iberia, and Delta are all introducing suites already. I like the Emirates onboard service and food generally but usually avoid them unless I can fly on an A380 or in First. So it will be good to see them hopefully reach a more premium level with their seats.
Hyatt new bonus – double nights and points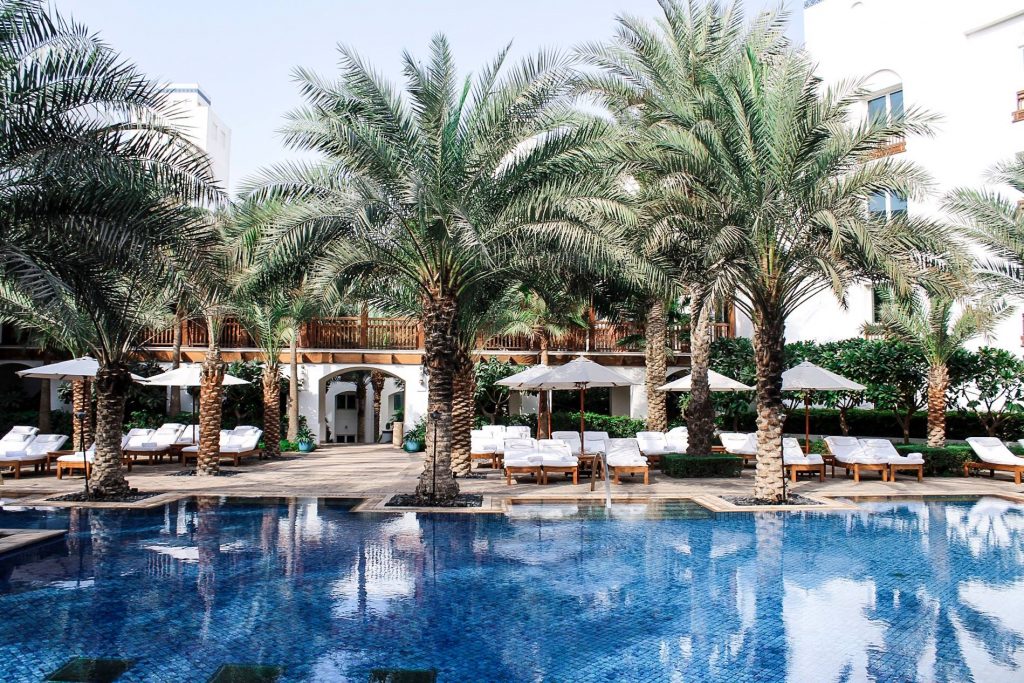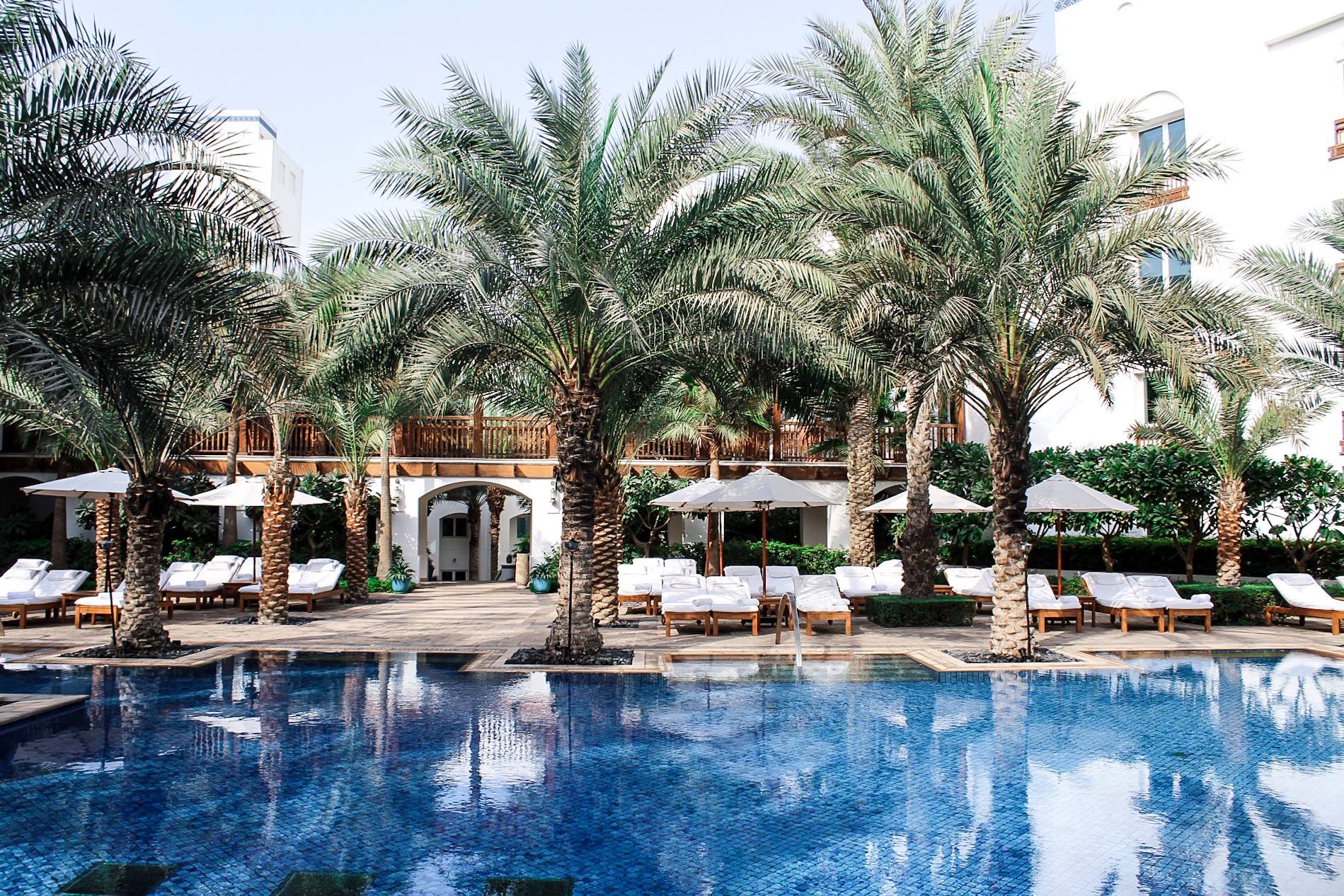 The World of Hyatt Bonus Journeys offer, is back where members can double their earnings until 15 November 22.
World of Hyatt members can register for Bonus Journeys to maximize earnings in two ways:
Double Points: Members can earn double points on qualifying stays of two (2) or more nights at over 1,100 participating Hyatt hotels globally, including MGM Resort destinations, Small Luxury Hotels of the World (SLH) hotels and Lindblad Expeditions for stays completed between September 15 and December 20, 2022.
Nights Count Double: Along with Double Points, for the first time, each Tier-Qualifying Night completed on eligible stays at more than 65 participating Inclusive Collection properties in the Americas will count as two nights toward World of Hyatt status instead of one for stays completed between September 15 and December 20, 2022.
"We've heard from our members that they are eager to visit new and inspiring destinations this year – and we're excited to bring back the World of Hyatt Bonus Journeys offer with more ways to earn on stays," said Amy Weinberg, senior vice president, loyalty, brand marketing and consumer insights, Hyatt. "From our new portfolio of all-inclusive resorts in the Americas and over 1,100 participating Hyatt hotels as well as Small Luxury Hotels of the World hotels, MGM Rewards destinations and Lindblad Expeditions, we're thrilled to give members more options than ever before to maximize earnings."
Our partners GTC offer Hyatt Prive benefits if you want to try some Hyatt hotels. This means you get all your World of Hyatt benefits and earn status and points exactly the same. However, on top of that you get:
Early check-in priority, based on availability
Room upgrade priority on availability (excludes non-suites to suites)
Daily full breakfast credit for two
Connecting room priority, based on availability
Welcome amenity – $50 – $100 property credit
Late check-out priority, subject to availability
Here are some of TLFL's favourite Hyatts: